Everyone who goes to Cambodia goes to Siem Reap. It's not because this small city is so beautiful, although it does have some lovely neighborhoods, but because minutes outside town are the 12th century ruins of Angkor Thom—the final capital of the Khmer empire—and of course, the mindbogglingly magnificent temple, Angkor Wat.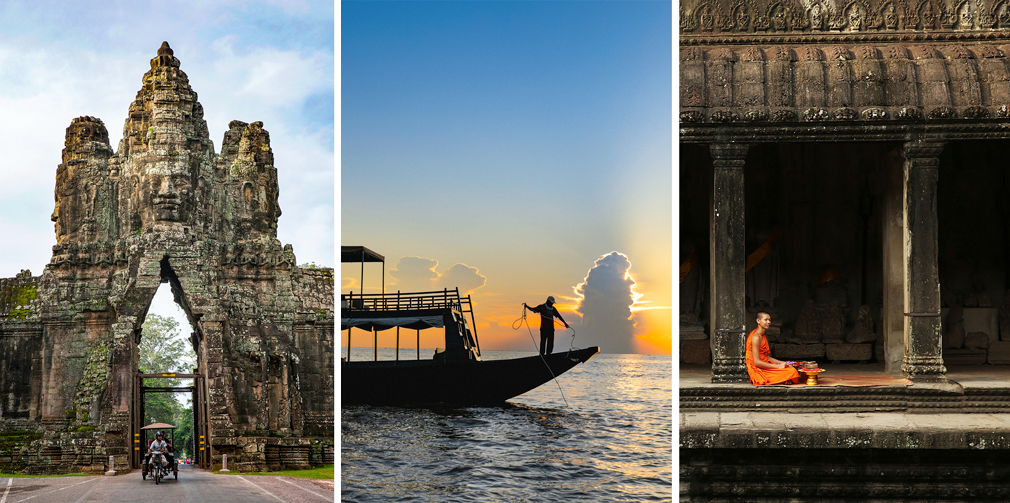 Spend a few more days and there are many, many more sites to visit, some fairly short drives away, others extending into Thailand and Laos. The Khmer empire was that vast. Visiting Angkor is one of those life-changing experiences I can't imagine having missed—so I keep going back. Go and see for yourself, and while you're there, Siem Reap is home to an active art scene, well worth checking out, and touristy as it might initially sound, Phare, The Cambodian Circus supports a nonprofit arts school and is absolutely wonderful. Khmer food is as flavorful as you expect, but tends to be just a bit less spicy than, say, Thai, Vietnamese or Lao. Over the years, the selection of luxurious hotels has increased enough to make it difficult to decide where to stay.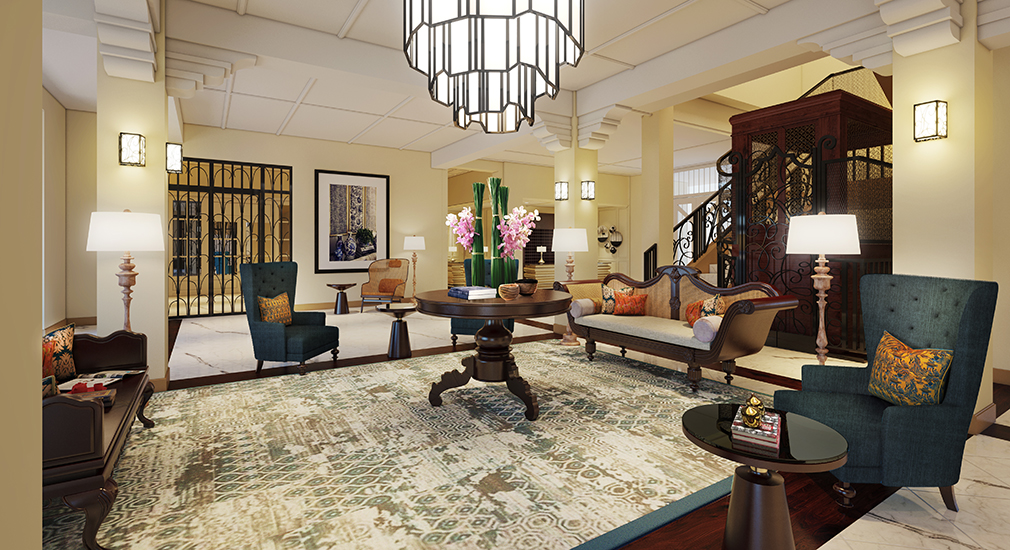 Raffles Grand Hotel d'Angkor
I wouldn't dream of starting anywhere but with Siem Reap's grande dame, the Art Deco-style Raffles Grand Hotel d'Angkor, which opened (they think) in 1932 to house tourists and luminaries on their way to Angkor, which at the time was still in very early days of restoration. The hotel's splendor was quite a contrast to what was then the small village of Siem Reap, and early critics sniffed that it looked too much like the south of France. Today the hotel's 15 acres and grand entrance porte cochere eye the royal palace across an immense expanse of lawn. The romantic French colonial style remains, especially in the fern-filled Elephant Bar, but the 119 rooms (including 20 suites) provide all the modern amenities, and a recent renovation has updated the historic rooms and suites in the main building. After a day walking through the ruins, the dramatic 115-foot swimming pool is your first destination, and the two treatment-room spa in its own villa by the pool the second. Service at this hotel is swift and efficient, but delivered with Khmer charm. Restaurants include a café, the casual poolside service, a Khmer cuisine fine dining restaurant, and the Conservatory, which serves lunch, tea, and snacks. Rack rates start at $320.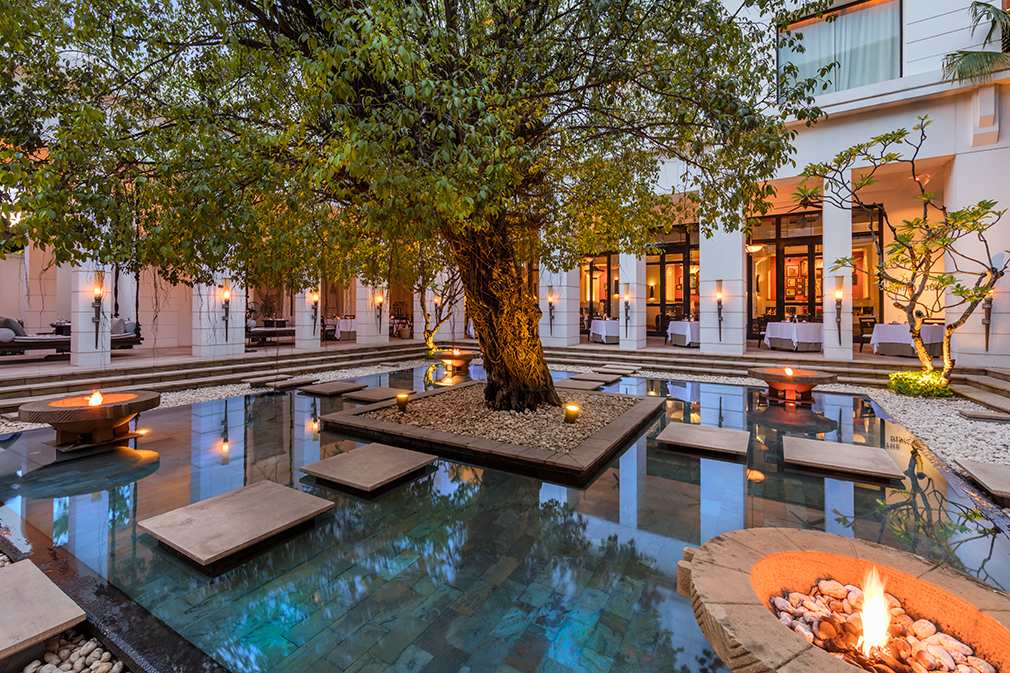 Park Hyatt Siem Reap
During the years of Khmer Rouge terror and the civil war, what had been a midrange downtown hotel became a rice storage facility, finally raised in 2001. Enter the world-famous hotel designer, Bill Bensley, who was then known only as a landscape architect. The Hotel de la Paix was the first hotel he designed from the ground up, as architect, interior designer and landscape architect, and it was a stunning addition to Siem Reap, elegant and playful, a little deco, a little temple-inspired, and all original, definitely the place to stay. Park Hyatt took over in 2013 and remodeled the rooms in their more minimal style, but the hotel's bones remain the same. It's a beautiful stay, steps from Siem Reap's nightlife. The spectacular pools include one partially covered on the second-floor (convenient in monsoon season) and the outdoor ground-floor lap pool under square arches. Windows in The Dining Room look out at a water feature around a historic tree. The spa and its six treatment rooms are a serene escape, and there's a well-equipped fitness center should you feel the need. As for a garden view room, as the streets outside are noisy and busy. Rack rates start at $175.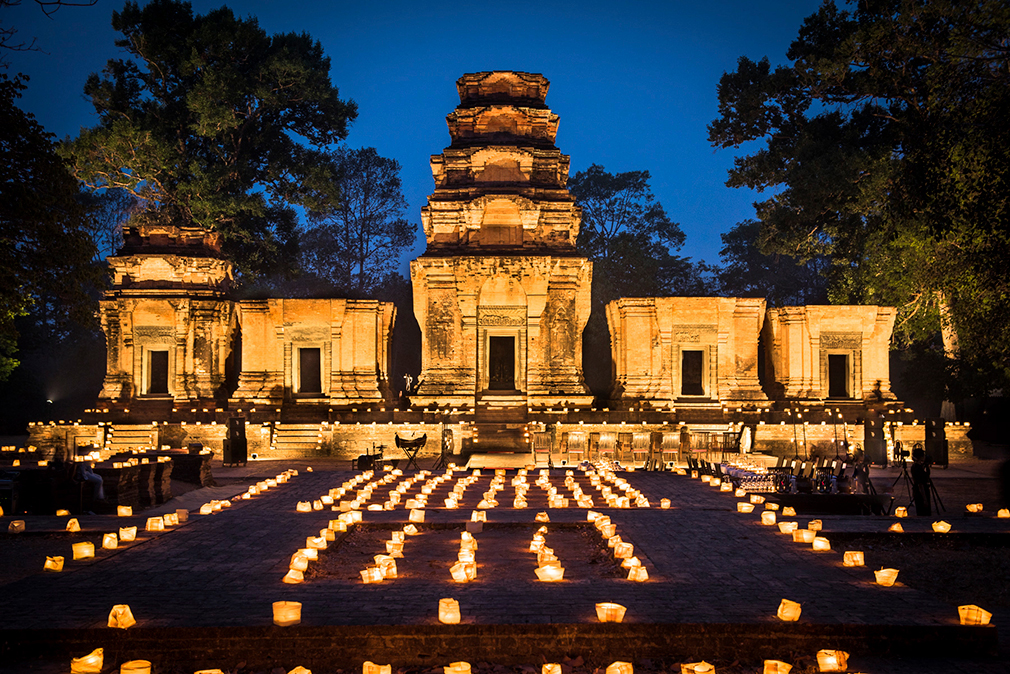 Amansara
In the world of Aman, Amansara is unique. Once the king/prime minister Norodom Sihanouk's guesthouse, the compound was built in the '60s, modern in style, but paying homage to Khmer architecture. The 24 suites are surprisingly stark in design, completely orthogonal, with nary a curve in sight (unless you count the coffee tables) and lined in cool terrazzo that's somewhat softened by wood-framed windows and sliding doors. The suites open to walled gardens, but 12 have plunge pools. After the initial shock, the minimalist design becomes exactly what you want after a day of heat and humidity and dusty sightseeing. Service is discreetly efficient, and the resort is calming, with an unspoken air that you've joined the elite. The spa offers varied treatments and signature activities, including a forest meditation walk led by a monk. Included in the fare is pickup at the airport in a vintage '60s Mercedes, and they try to shield you from Siem Reap's more unattractive overdevelopment. The resort has only one restaurant/bar, which includes poolside service, but you'll want to get out a try the city's numerous restaurants. Suites start at $1,400.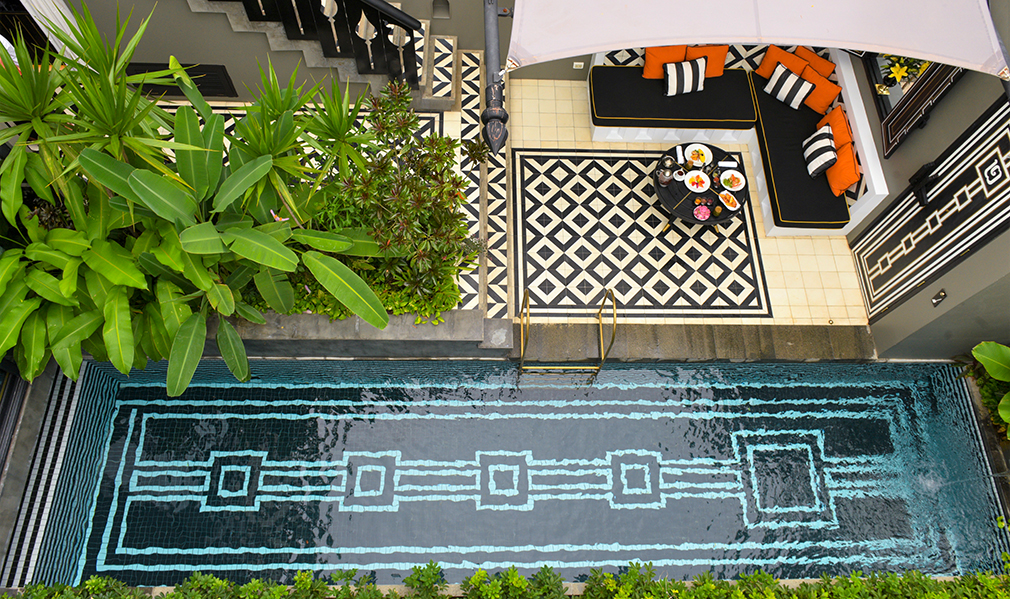 Shinta Mani Angkor and Bensley Collection Pool Villas
Shinta Mani was born in 2004 as an 18-room guesthouse connected to a tuition-free hospitality training school founded by Cambodian businessman Sokoun Chanpreda. Enter Bill Bensley. In 2012, the property was transformed into the stylish 39-room boutique hotel, Shinta Mani Angkor. In 2013, the partners added Shinta Mani Shack across the quiet, tree-lined street. Now both hotels operate as Shinta Mani Angkor, and the whole endeavor has grown considerably into a foundation concentrating on health care and education, in addition to the hospitality school, and 5% of the profits go to the foundation. You can even feel good about shopping in the gift shop; the money goes to the artisans. Shinta Mani Angkor is a striking U-shaped building centered by a courtyard lap pool, with stylish Bensley touches, and modern, but hardly minimal rooms.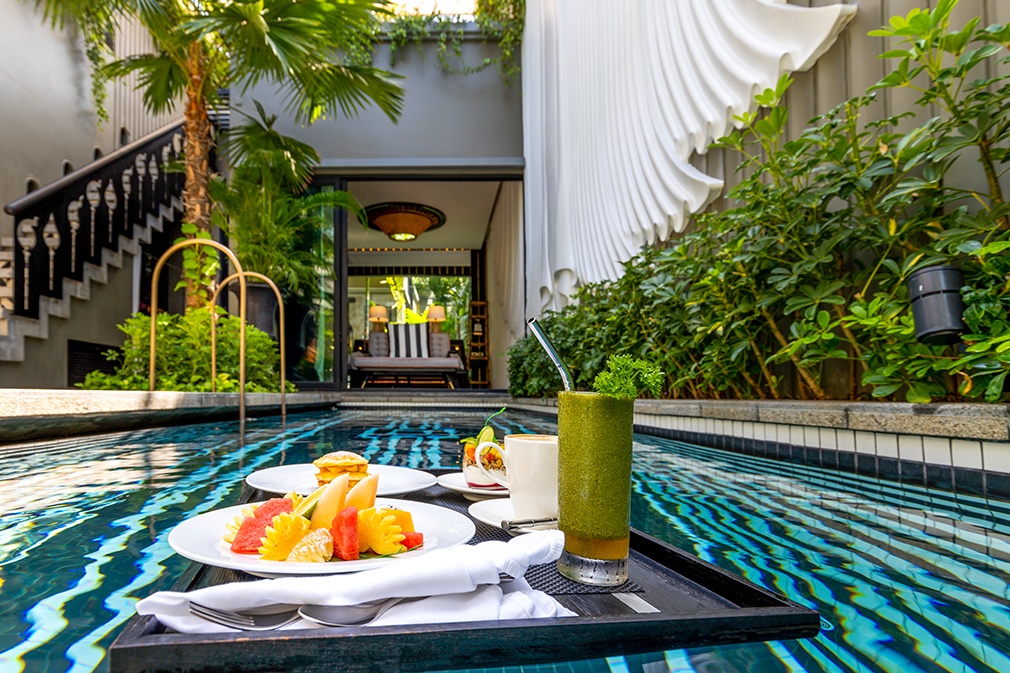 The restaurants include all-day dining at Baitong, international and Khmer dishes at Kroya, and Bensley's Bar, with a selection of more than 30 gins. The former Shinta Mani Shack has a much larger pool, and discreetly tucked away next door are the ten walled pool villas of the Bensley Collection. While Shinta Mani Angkor is quite reasonably priced, get ready to pay for a lavish pool villa, where you're greeted with an entire white stucco wall in a bas relief of the feet and pleated skirt of King Jayavarman VII (who built Angkor Thom and finished Angkor Wat). Each has a lap pool and built-in outdoor seating, a wet bar with coffee maker, nuts, cookies—anything you could possibly want. In my villa, from the bedroom with its floor-to-ceiling windows, I walked through a plant-filled glassed-in courtyard into the walk-in dressing room, double sinks and shower, then into a larger garden with a tub my butler filled with lotus blossoms one night while I was dining on the roof (where, incidentally, you can also sleep under mosquito netting). If I were honeymooning, I'd want to do it here. Rooms start at $120, the pool villas at $550.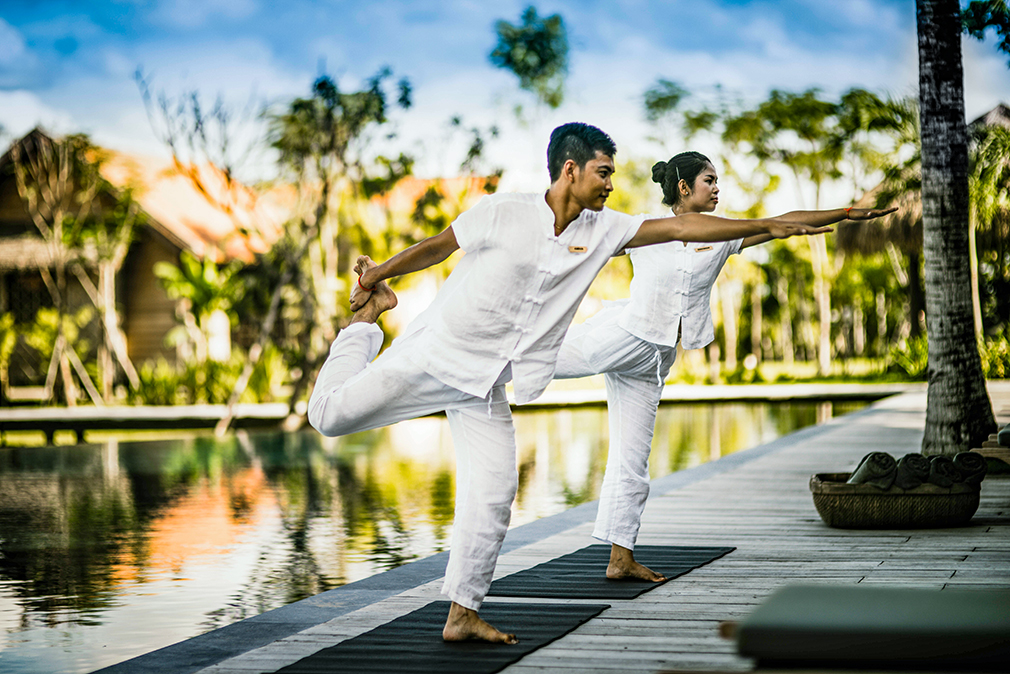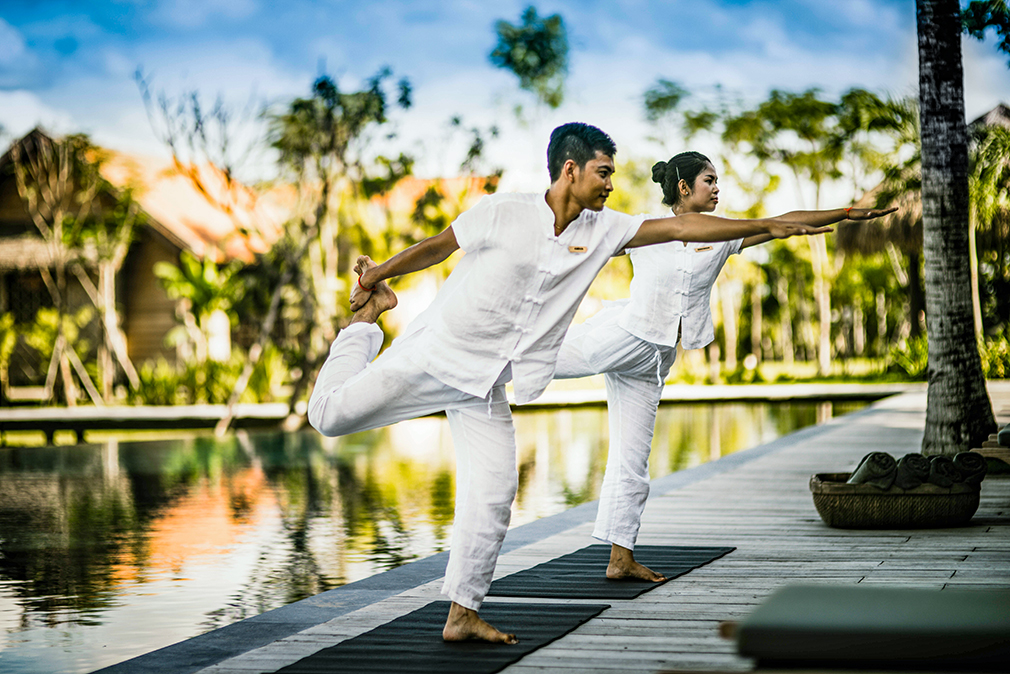 Phum Baitang
This resort is a 15-minute, bumpy tuktuk ride from town. But to compensate, you're staying in one of 45 individual Cambodian-style villas—some with plunge pools—in a loose replica of a Cambodian-style village set on eight acres with rice paddies. Owned by Zannier, a small but chic hotel group that opened in 2011 with one property in the French Alps, Phum Baitang hit the news immediately when Angelina Jolie took over the property for five months while making a film. Zannier's intention runs opposite to the elaborately decorated hotels of, say, Bill Bensley. Instead, the idea is a return to simplicity, but with luxurious amenities. The villa interiors are quite simple; a bed, a couch, a desk. But they have all the bells and whistles and either a porch or a plunge pool, and the bathrooms are immense, with stand-alone tubs, separate showers and vanities on opposite sides of the room. The resort has two restaurants, although they seem never to be open at the same time. The spa pays homage to Angkor, and the bar is a complete throwback to days before jet travel. If the trek along the raised wooden path that connects everything starts to seem too much, no worries, they'll provide a bike. Villas start at $385.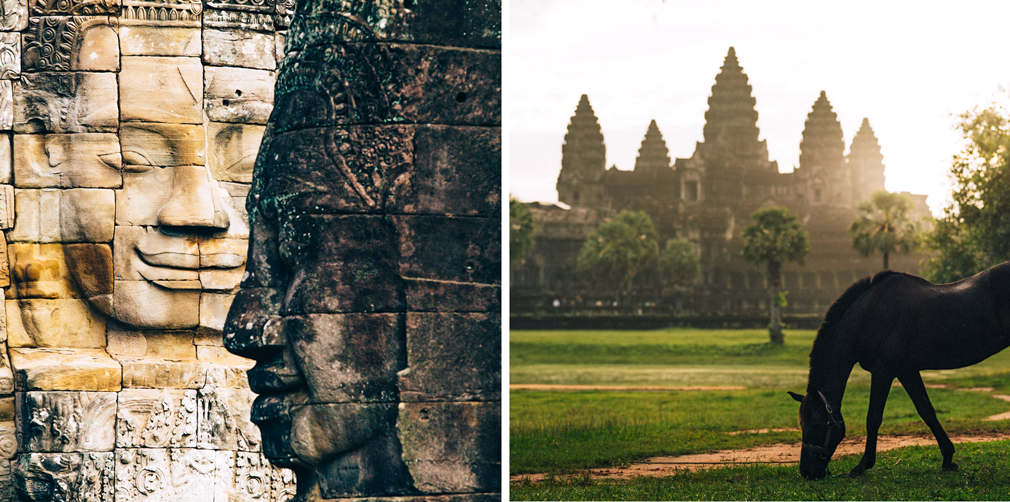 And Beyond…
---
Shinta Mani Wild
Chanpreda and Bensley bought a swath of the Cardamom Rainforest (it's 3 hours by road one way from Phnom Pehn Airport and around 20 minutes midway off the highway between Phnom Penh and Sihanoukville), mainly to keep it from being destroyed by illegal logging and hunting. But of course, they wanted to share it, and Shinta Mani Wild's 14 luxurious tents were built along a rushing river cut with waterfalls. Okay, it's not Africa, but it's glorious nature, and you might catch glimpses of shy monkeys. Once you've arrived you climb a tower to a zipline, which delivers you to the Landing Zone bar, where a drink awaits you. (It's also possible to arrive by car, but once I'd done whimpering and left the tower, it was fabulous.) The resort is partnered with the Wildlife Alliance, and if you can tear yourself out of your tent (which has a massive covered wood deck, a wet bar with everything you might want and a freezer for ice cream), one of the many activities is a rainforest walking tour with Wildlife Alliance employees and a solider with a rifle, to scout for poacher's traps or new truck trails by illegal loggers. My first night, I went to a cocktail-making lesson where I met an English couple, both lawyers. After our third cocktail creation, the husband confessed he was so thrilled at first sight of their tent that he'd burst into tears. I think that says it all. All-inclusive rates start at $1,900.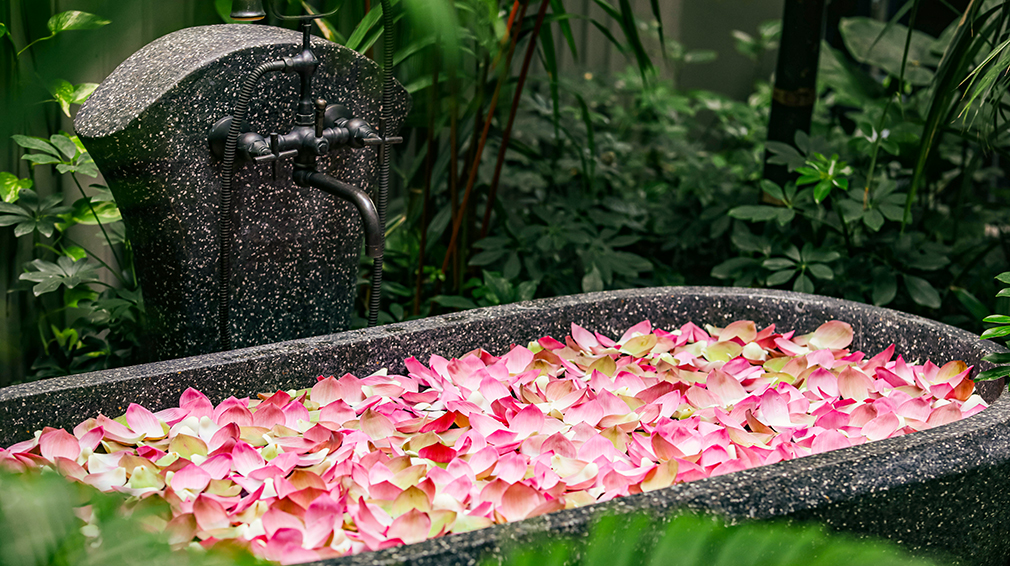 Phnom Penh
I've always believed you don't know a country if you haven't been to its capital. Phnom Penh is growing like crazy, but the palace, the museums (where the prize pieces removed from Angkor for safe-keeping are kept), and temples are worth visiting. Art galleries are a must, and maybe you'll be there for an opening party.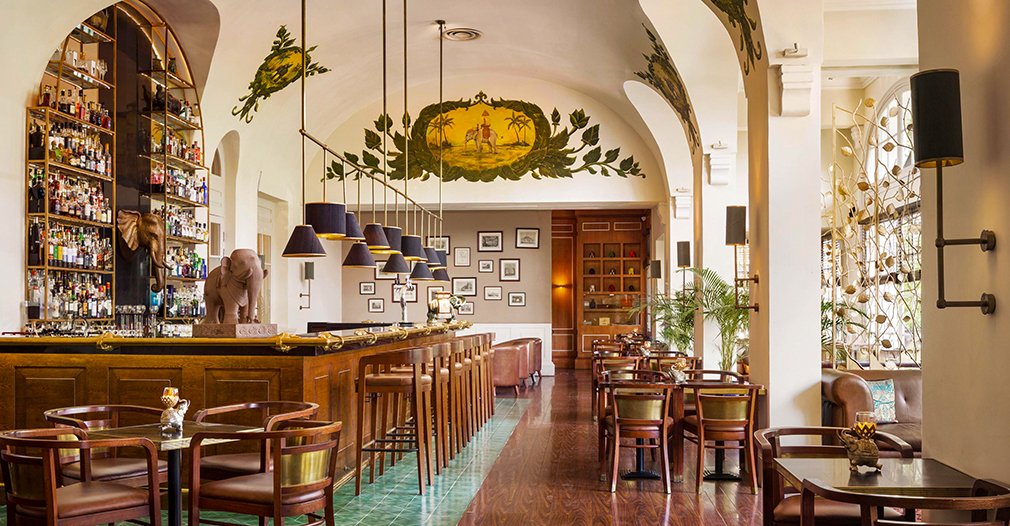 Raffles Le Royal
This is Phnom Penh's grande dame, the hotel where so many journalists and photographers were camped out during the war—until the Khmer Rouge entered the capital, when the journalists fled to the French embassy grounds. Le Royal has been refreshed in time for Cambodia's post-pandemic reopening, and like its Siem Reap sister, remains a jewel. The new room décor is clean and modern with muted neutral walls and Deco-style seating. The rooms are flooded with light through French doors, many of which open to balconies. Of the two restaurants, Le Royal serves Khmer cuisine, and, of course, there's always the Elephant Bar. This is an island of history in a city sprouting high rises. Rooms start at $320.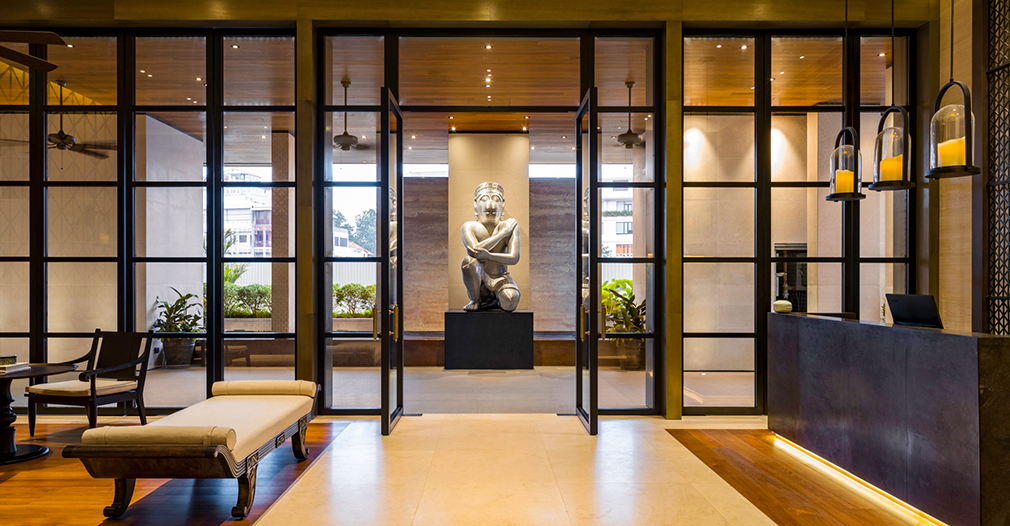 Rosewood Phnom Penh
The luxe Phnom Rosewood Penh opened in 2018 atop the Vattanac Capital tower, until 2020, Phnom Penh's highest skyscraper. The shopping center on the lower floors includes international shops like Jimmy Choo, Brioni and Frette. The 175 rooms (including 37 suites) are contemporary with Khmer touches. Rosewood's décor philosophy is to create a feeling of being at home in your own (elegant) living room. The rooftop bar, Sora, offers spectacular views, both open-air and sheltered indoors, and the adjoining Whiskey Library and Cigar Bar is a favorite meeting place for Phnom Penh business folk. There are six restaurants offering a range of steak, Chinese, French pastries and Mediterranean cuisines. The Sense spa has a 72-foot indoor lap pool bordered in windows, a fitness room with views, and seven treatment rooms. The salon offers Bastien Gonzalez mani and pedis. The Rosewood also has a quite large, permanent art gallery showcasing Cambodian artists. Rooms start at $390.