Bali has long been called the Paradise Island, and now that travel restrictions into Indonesia have been eased, it is time to return to this paradise. Travel has brought a lot of development to Bali, and the destination has grown to much more beyond the beaches and surf waves. There are stunning luxury resorts, world-class restaurants and bars serving both local and international cuisines, and local designers that are making a mark. Here are some of our favorite spots for your next visit to Indonesia's Paradise Island.
HOTELS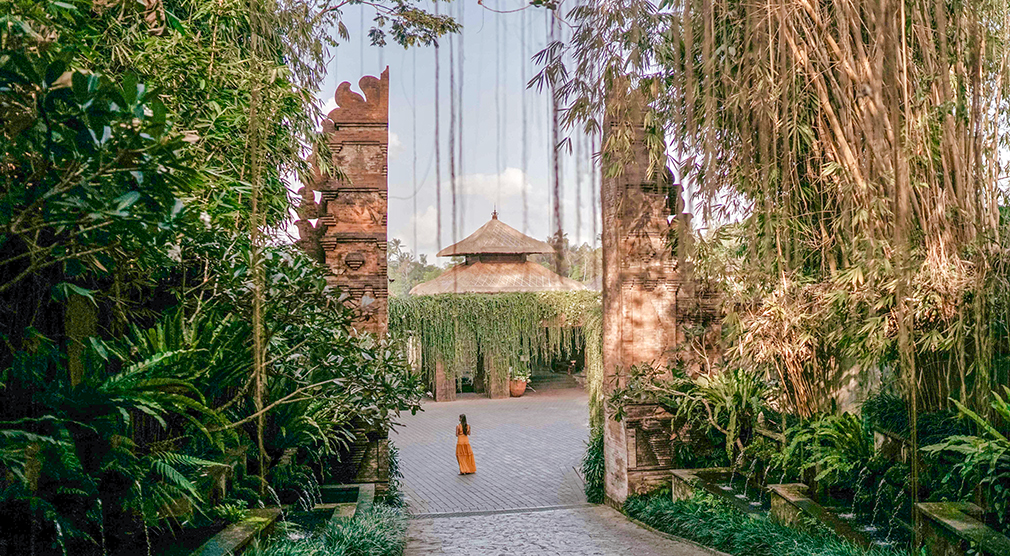 For a true luxury retreat: Mandapa
Mandapa is a Ritz-Carlton Reserve hotel that sits along the Ayung river and is designed to evoke a Balinese village. Instead of checking in at a reception desk, guests are welcomed by their personal butlers who will take them to the private villas, surrounded by rice paddies. The fact that there are only 25 villas and 35 suites add to the sense of privacy and intimacy throughout the resort.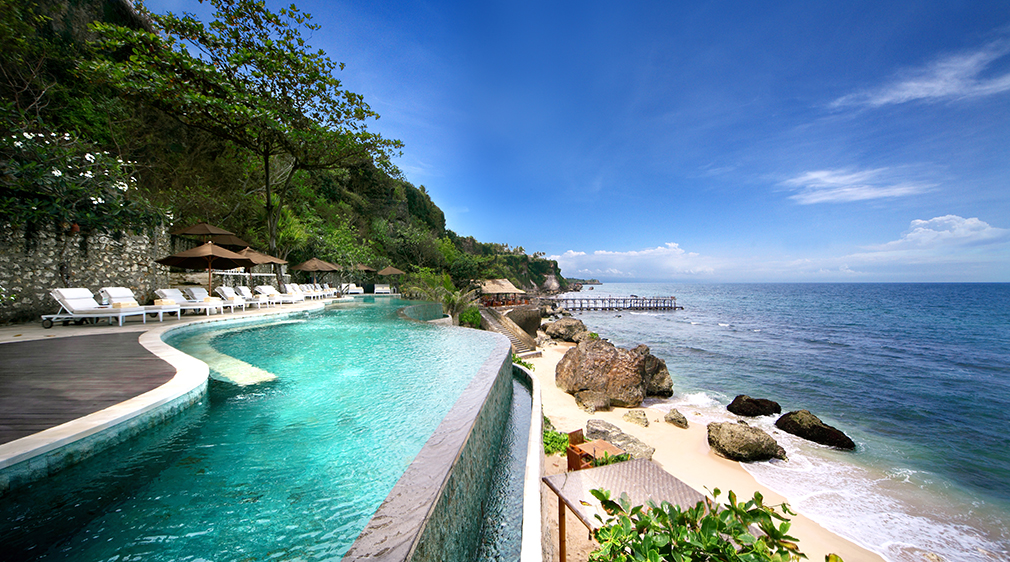 Luxury beachfront resort that won't break the bank: AYANA Resort & Spa Bali
AYANA Resort in Jimbaran Bay is a clifftop resort with access to a hidden beach cove. With eleven restaurants and bars – from a steakhouse to an oceanfront seafood restaurant – and eleven pools throughout the property, there is little reason to leave the resort. Even with all the luxury facilities, AYANA's rooms are available starting from less than $200 a night.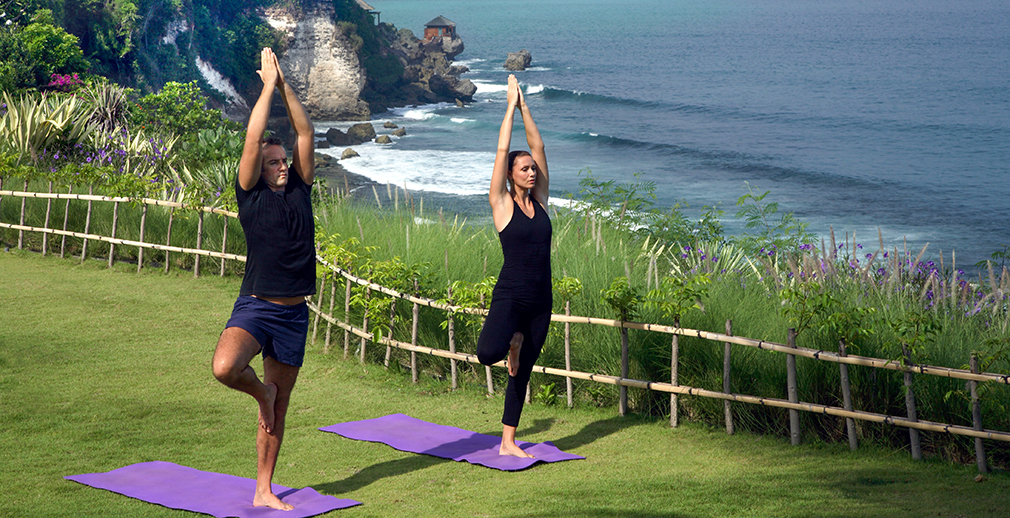 Tranquil escape in the forest: Padma Resort Ubud
Nestled in a lush river valley overlooking a forest, being at Padma Resort Ubud makes you feel above the clouds. The resort's design is inspired by traditional Balinese architecture and woodwork, but weaves in modern amenities from rain shower heads to the biggest infinity pool in Ubud. The resort has its own jogging path that leads to a temple and is home to a serene, cave-like spa.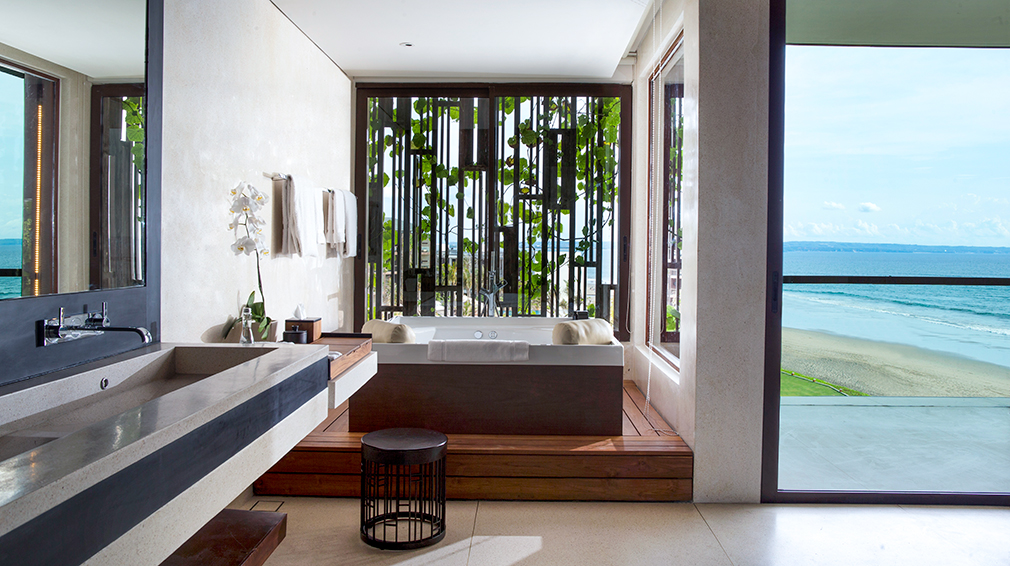 Modern and minimalist: Alila Seminyak
Named one of the top resorts in Asia, the sleek beachfront resort Alila Seminyak has one of the most modern architectures in Bali. The hotel has direct access to the beach and the elegant rooms all come with a private balcony or terrace. There are five infinity pools throughout the resort, including a Party Pool and a Family Pool, so different types of travelers can have their own space.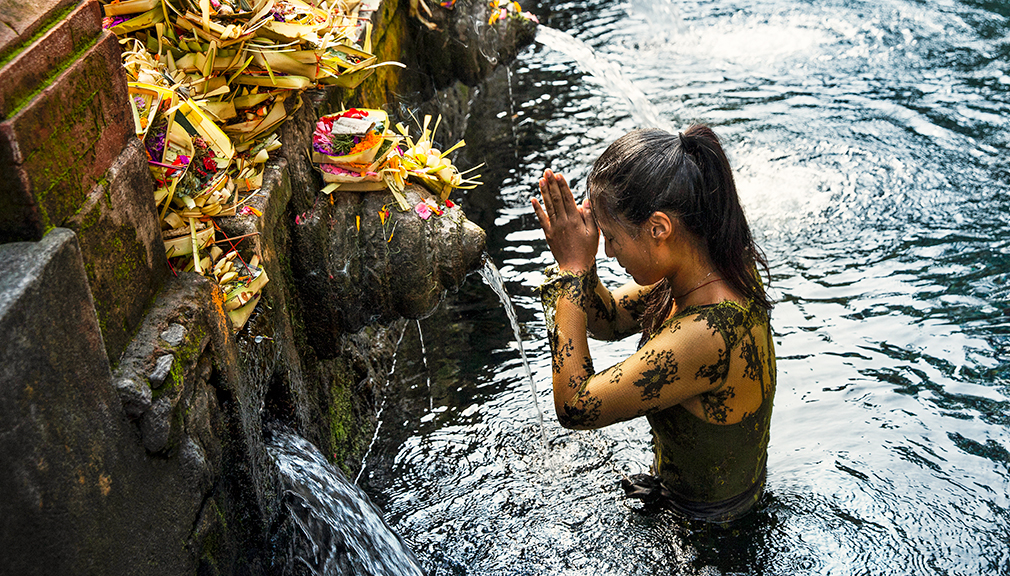 Serene Spa stay: COMO Shambhala Estate
If you want to immerse yourself in a Zen-like spa sanctuary and holistic environment, COMO Journeys has just launched a collaboration with COMO Shambhala Estate that includes deep-focused Wellness Journeys. This includes access to world-class yoga, qigong and Pilates teachers. massage therapies, Ayurvedic treatments or outdoor activities such as hiking.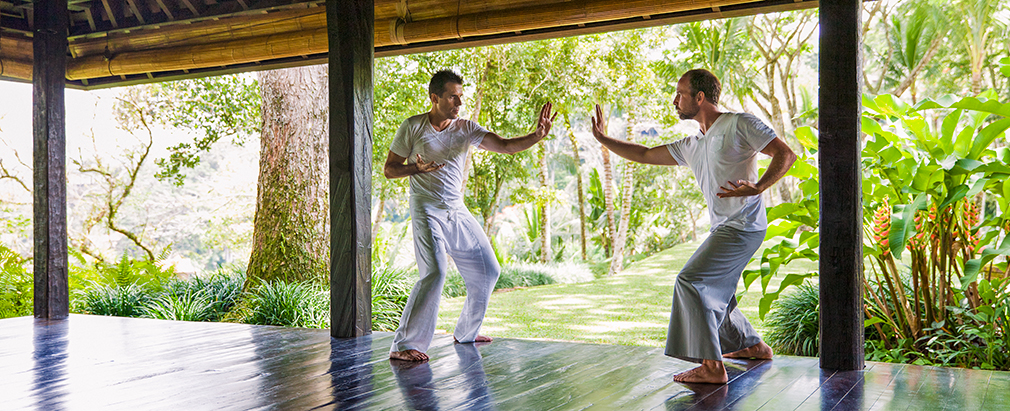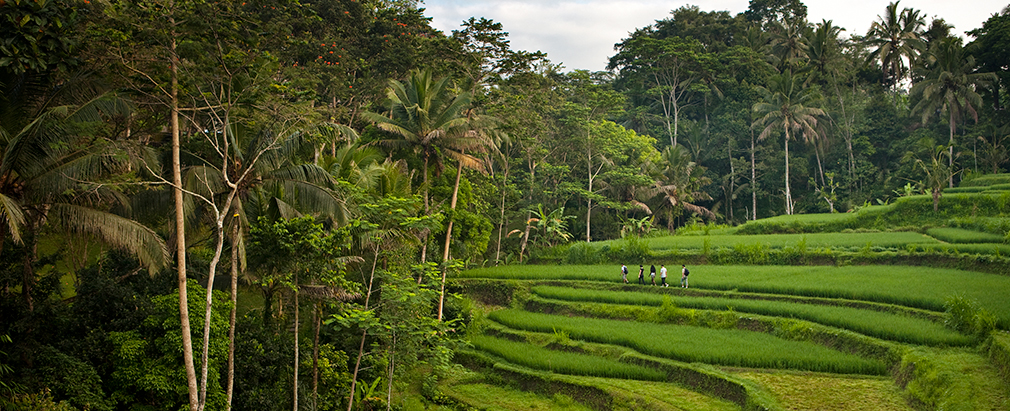 RESTAURANTS

For sustainable cooking: Locavore
Locavore's tasting menu marries classic European techniques with local, sustainably sourced ingredients (95% of the ingredients used are local). Even the serving wares are made locally, from plates to cocktail glasses. As a bonus, while their sister craft cocktail bar Night Rooster is temporarily shuttered, you can get those cocktails here at Locavore.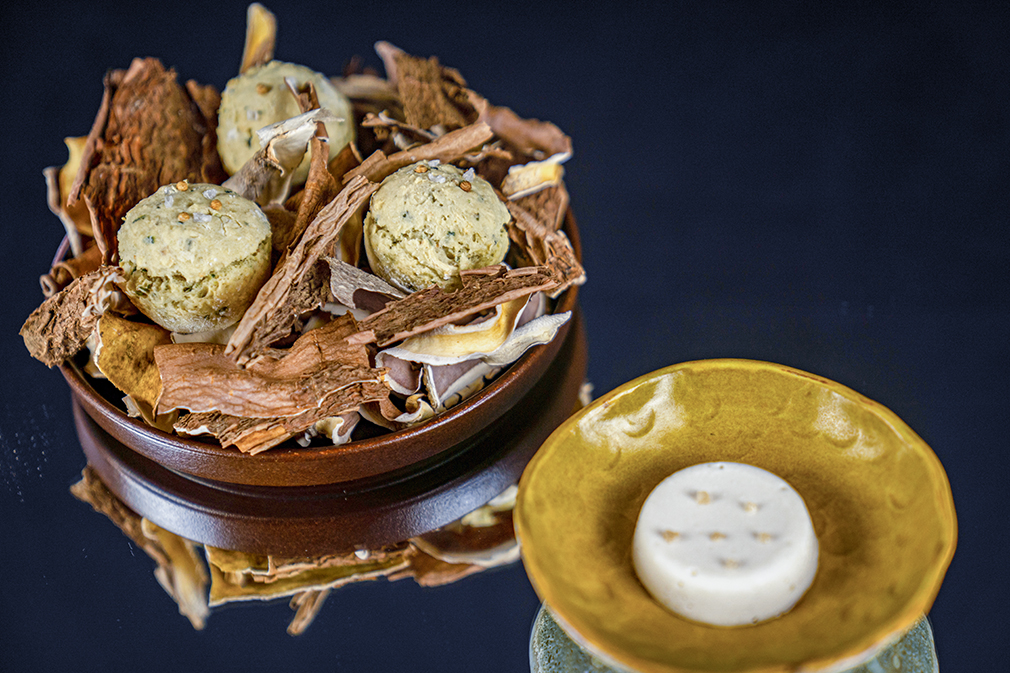 Modern Indonesian fusion: Tanau
This fairly new restaurant comes from a husband-and-wife team who have honed their chops at some major establishments from Gordon Ramsay in London and Mozaic in Ubud. The two bring their training in fine dining to a more casual spot infused with Indonesian flavors. At Tanau, shrimp balado is served with fresh sourdough and grilled octopus comes dressed in torch ginger chili and turmeric lime.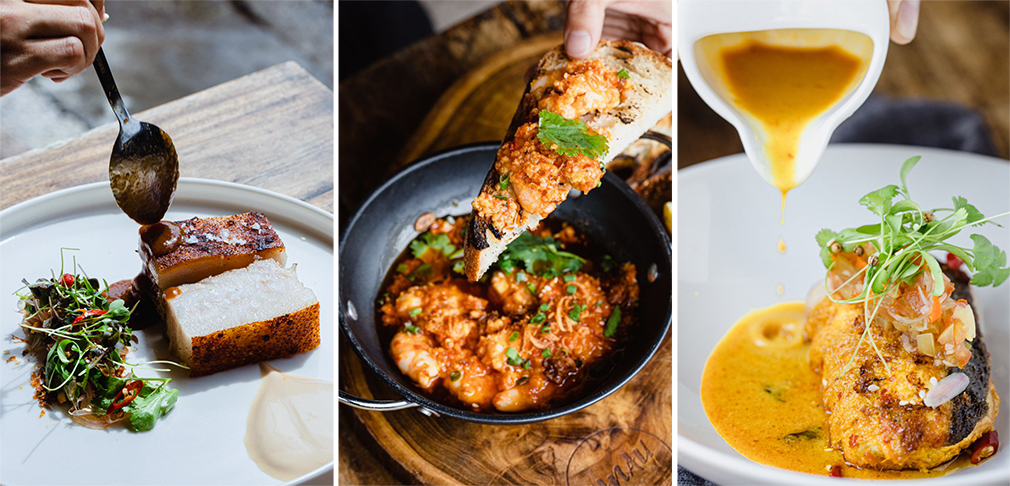 Tapas meet Indonesian spices: Cuca
Bali is one of the cities in Indonesia where international cuisines thrive. Cuca is popular for their tapas and for having some of the best vegetarian and vegan selections on the island. For those who cannot decide, Cuca offers a chef's tasting menu, both for carnivores and vegetarians. Either way, save room for some of the most beautiful desserts in Bali.
Best for roadside satay: Sate Babi Bli Mokoh
Bali has some wonderful restaurants, but one should not miss the street food in Indonesia. While walking around Nusa Dua, stop by this roadside stall serving some of the best pork satays around and kuah balung, a pork soup that's typically served on the Balinese holiday, Galungan.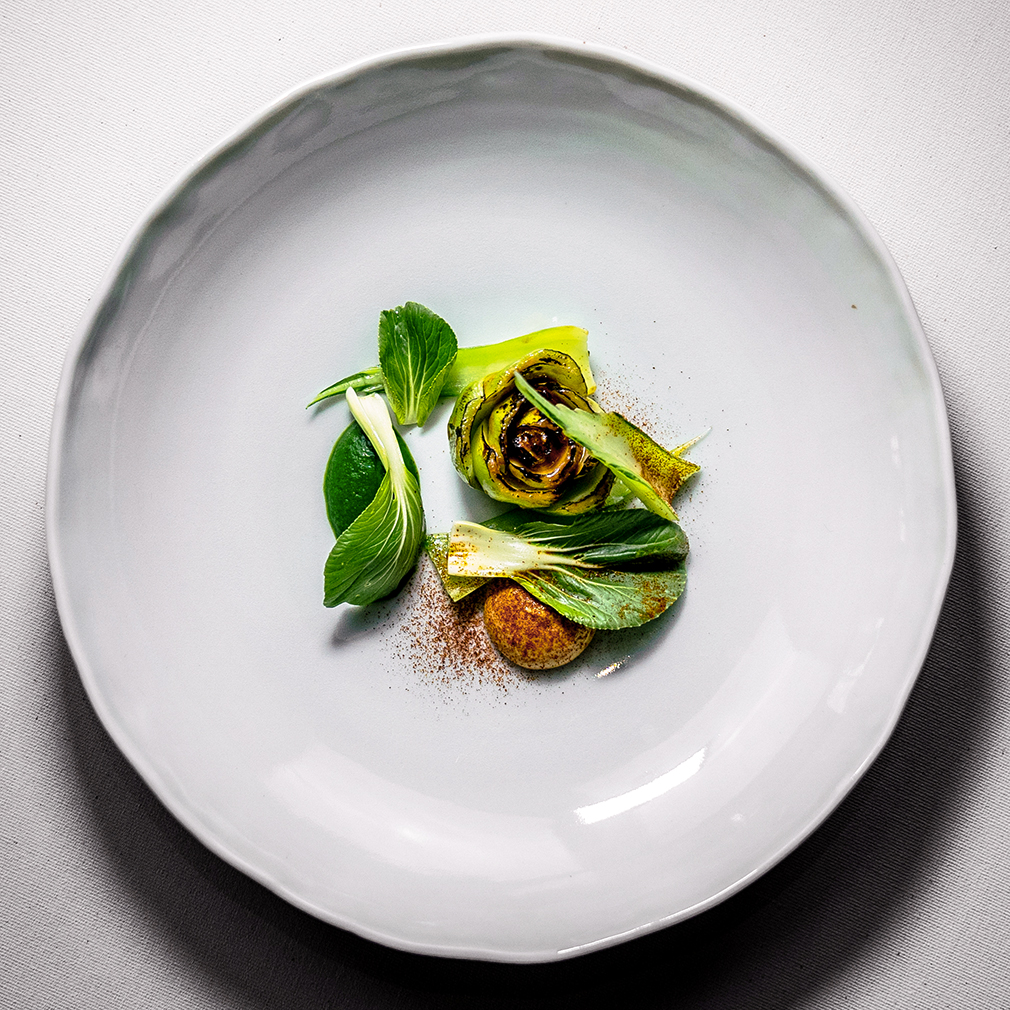 Balinese suckling pig: Babi Guling Candra
Babi guling is a roast suckling pig that is one of the most famous traditional foods in Bali. The suckling pig is stuffed with various spices and herbs before it is roasted over an open fire, and it's typically served with steamed rice and a vegetable and coconut mixture called urap. Though there is a more famous establishment thanks to a certain Anthony Bourdain show, some would say Babi Guling Candra is even better.
BARS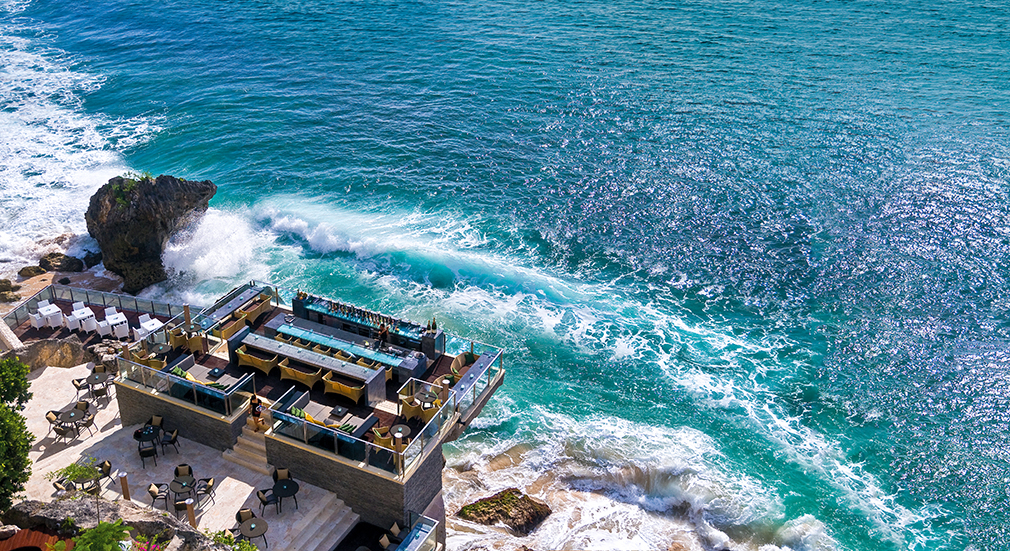 Best for stunning sunset drinks: Rock Bar
Sipping cocktails overlooking the ocean while the sunset sets is a must in Bali, after all, and the hottest spot to do that now is Rock Bar. The most exclusive seats at the bar is the deck that sits atop an offshore rock formation, but even from the rest of the bar guests can still appreciate the surrounding beauty. The cocktail menu leans towards the tropical and refreshing side.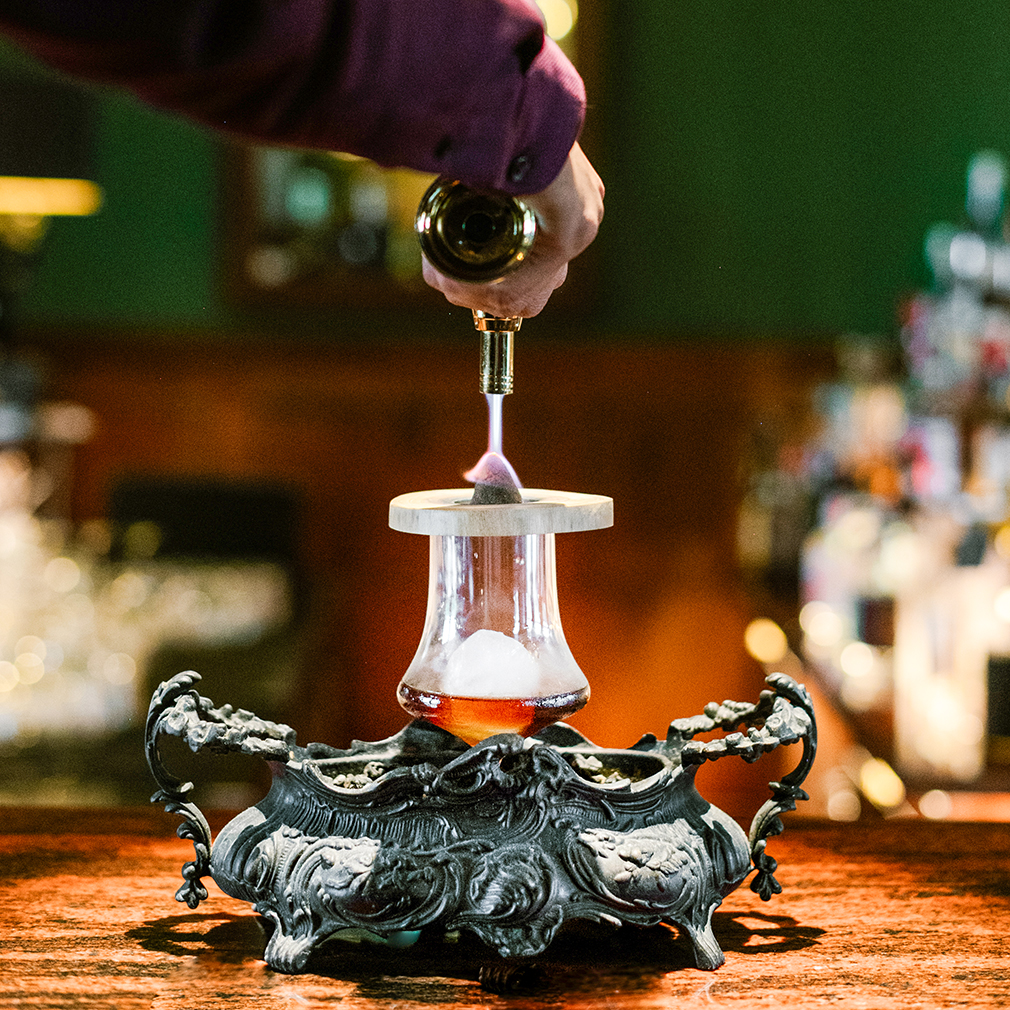 For finely crafted cocktails: Aperitif Bar
The cocktail bar inside the Viceroy in Ubud is the place to go for a classic cocktail. The bar serves a number of classic cocktails from the 1920's as well as unique cocktails crafted by local mixologist Panji Wisrawan, plus a nice collection of gin and whiskeys. As the name would suggest, there is also a whole section dedicated to aperitif-focused drinks.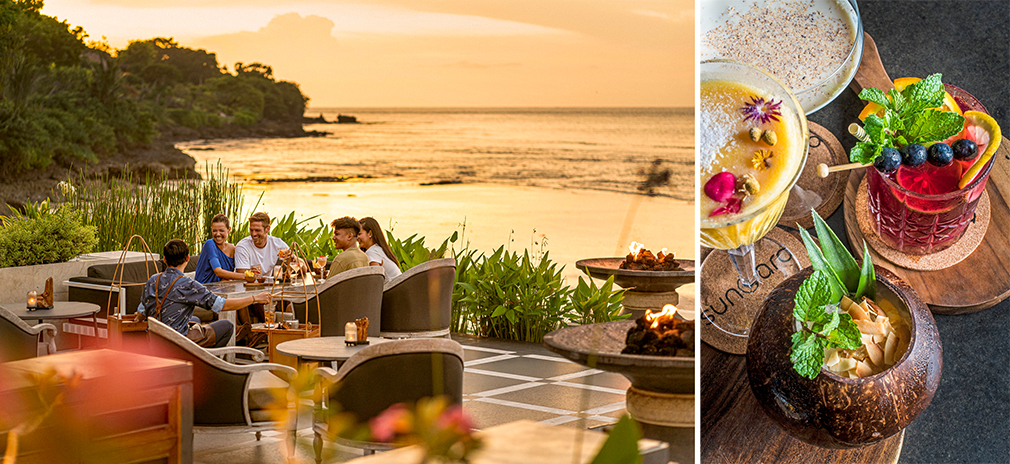 To taste local arak: Sundara
Sundara is a restaurant and bar at the Four Seasons Resorts Bali at Jimbaran Bay, but what makes their cocktail program special is their dedication to the local liquor, arak. Sundara's cocktail menu highlights different eras of Indonesian history through the ages and the influences of each era. Many of the cocktails feature house-infused arak that is distilled locally.
For local craft beers: Black Sand Brewery
Indonesia's craft brewery scene is slowly but surely emerging, and it's led by Bali. Black Sand Brewery is one such craft brewery that is now offering locals and tourists something other than Bir Bintang to quench their thirst. The brewery serves up saisons and hazy IPAs in a spacious, open-air venue complete with pub grub and the occasional live music.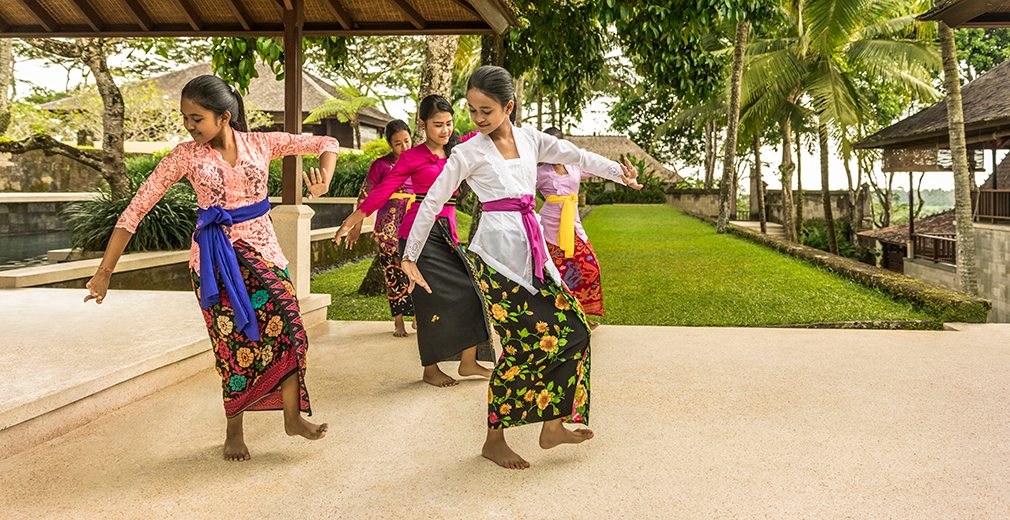 SHOP

For traditional goods at a bargain: Sukawati Art Market
Sukawati Art Market is the place to go for souvenirs without breaking the bank, and it is actually the oldest of such markets in Bali. Whether you're looking for handicrafts, art, wood carvings, or clothing, this traditional market has it all. Thanks to the slightly less central location, this market is a bit cheaper than the Ubud Art Market.
For ethical fashion: Lily Jean
This slow fashion brand was started by Bali-born Made de Coney who then split her childhood between Brazil and Bali. She launched the first Lily Jean boutique in Bali in 2004, maintaining a zero-waste policy in manufacturing. Fabric cut offs are upcycled into various gifts or donated to Bali Street Kids Project to be made into clothing for their fairtrade dolls.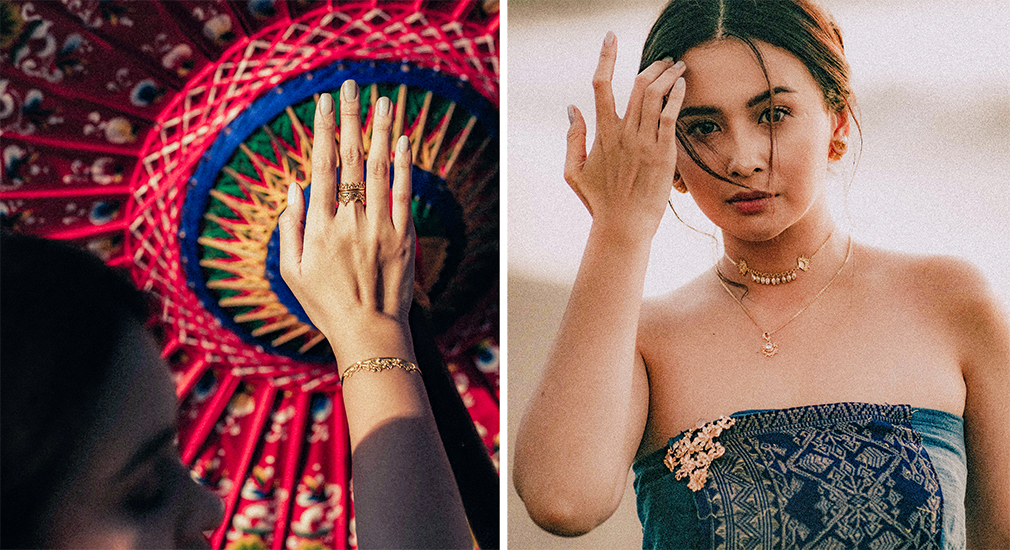 For handcrafted jewelry: Tulola
Tulola was started by local designer Sri Luce Rusna who works with local master artisans to create beautiful sterling silver pieces inspired by motifs throughout Indonesian heritage. Tulola's jewelries are known for the fine details that are hand finished in their artisan studio. While the brand has expanded to multiple stores in Jakarta, you can still visit the original location in Seminyak.
For food souvenirs: Krisna
There are plenty of smaller shops to buy food souvenirs in Bali if you know what you're looking for, but if you're searching for a one-stop shop that carries different local products, then stop by Krisna, the biggest souvenir shop in Bali. Krisna carries milk pies, cooking sauces, kopi luwak, and other items commonly sought after as souvenirs, such as batik fabrics. They now have seven outlets in Bali, including one in Kuta that is open 24 hours, ready for all your last-minute shopping needs.
THINGS TO SEE AND DO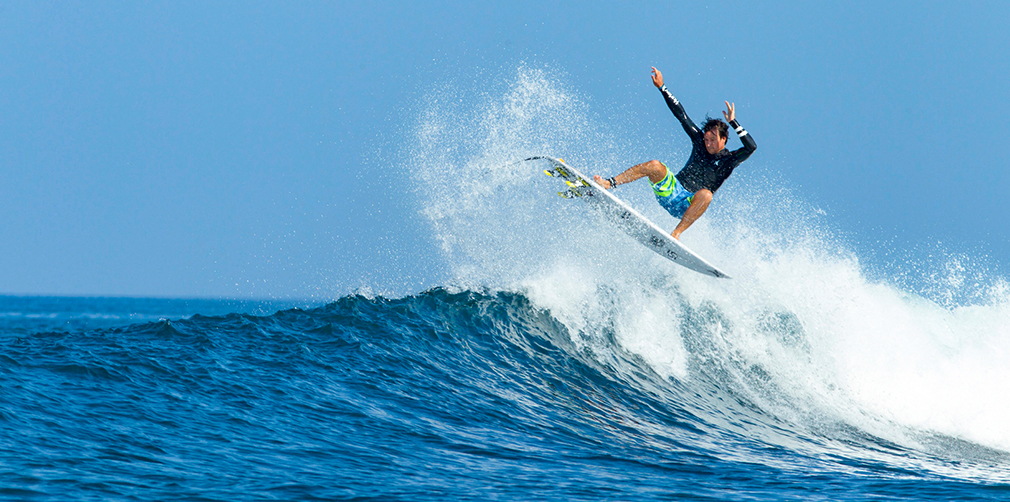 Best beach for surfing: Padang Padang
Bali is one of the world's best surfing destinations, with more than 60 incredible surf spots for all levels. Padang Padang Beach(which was locally known as Pantai Labuan Sait) is one of the best beaches to head to as it just happens to have two sections, one with waves suitable for beginners, and another for the advanced surfers. The famous Padang Padang is known as the Balinese pipeline. On the other side of the channel is Padang Right or Baby Padang is a mellow break that is great for beginners. The beach itself is a long, white sand beach that is perfect for everyone to relax in between waves.
If you're a beginner, be sure to check out the surf school at the Four Seasons Hotel Jimbaran Bay where you can learn how to ride world-class breaks with the resort's Tropicsurf coaches and guides.
For a temple visit: Pura Tanah Lot
Bali has a number of beautiful temples you can visit, and Tanah Lot is one of the most popular (and thus crowded) one, but it is worth the visit for its unique location. Built to worship the god of the sea, Dewa Baruna, the temple is built on top of a rock formation that sits just off of the island. Since it's offshore, access to the temple is only possible during low tide, but even viewing it from the main island is worthwhile.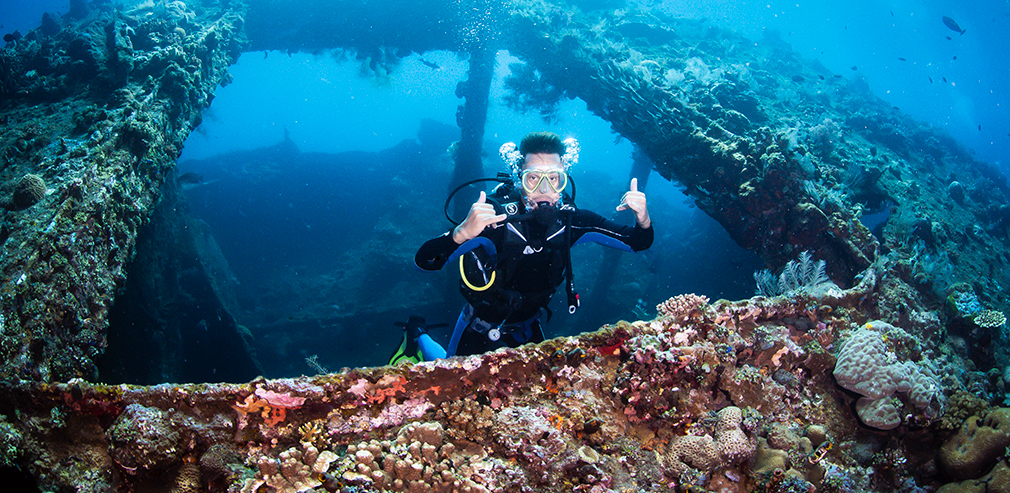 For scuba diving: Tulamben
One of the most popular diving sites in Bali is Tulamben, and that is thanks to the USAT Liberty shipwreck. USAT Liberty was torpedoed in 1942 and ended up beached on the island for a while, but the 1963 volcanic eruption resulted in the shipwreck falling back into the water. The ship is now covered in marine life, making this a great dive both for exploring the wreck and for encountering various fish from sweetlips to barracuda to parrotfish.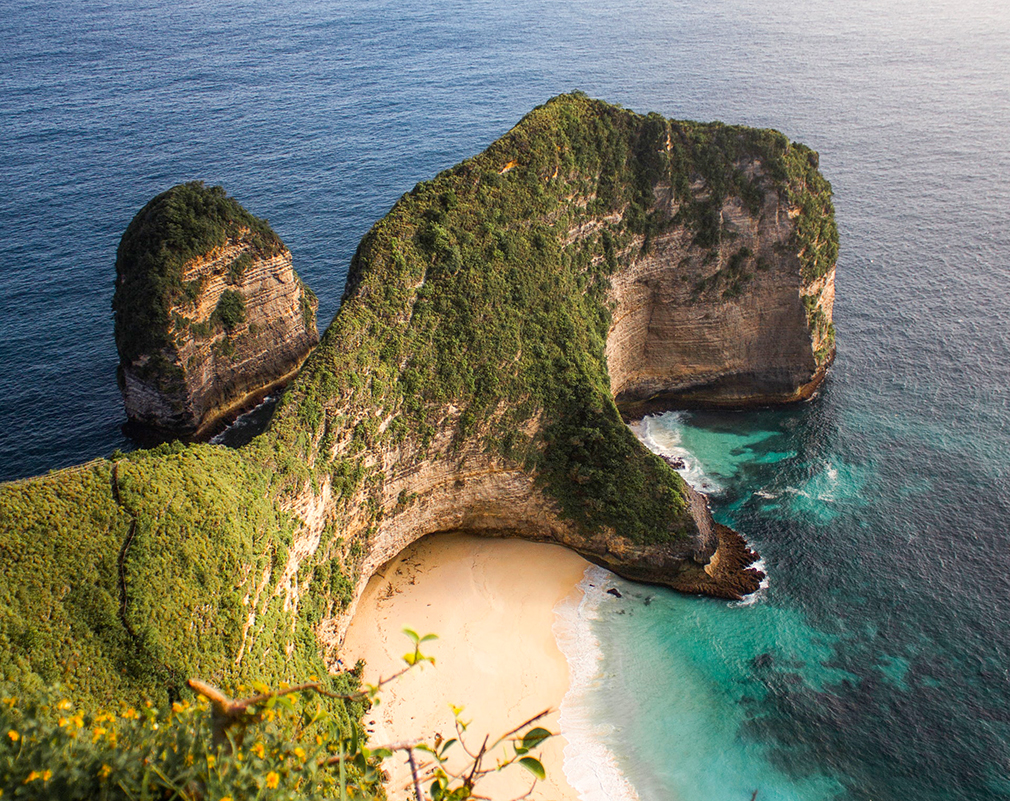 For a day trip: Nusa Penida
This offshore island is less than an hour away by boat from Bali and has become one of the most popular destinations thanks to the Instagrammable view of Kelingking Beach from above. Most stop halfway down for the view, as the remaining trail to the beach can be treacherous. The island offers many other attractions, including an underground cave temple, accessible beaches, waterfalls, and snorkeling with manta rays. The area also allows the opportunity to scuba dive with mola mola (sunfish), although the currents are strong and is only recommended for experienced divers.