It's no wonder that road trips came into their own after March 2020. While much of the world was not hopping on a plane, jumping in the car with your GPS and a full tank of gas became de rigueur for travel junkies needing a temporary escape.
Along the way, some long-haulers embarked on motorhome parks for the first time or embraced their newfound love for camping but just south of the Mexican-American border, glamping in Baja became a thing. If you prefer to fly in and rent a car, Aguascalientes International Airport (AGU) is a little over 50 miles to the heart of Valle de Guadalupe where most of the best spots in the region are located.
This area has also become a top wine country destination and a culinary hot spot over the past decade, showcasing local dock-to-dish seafood that will hopefully render you a happy camper by the end of the trip.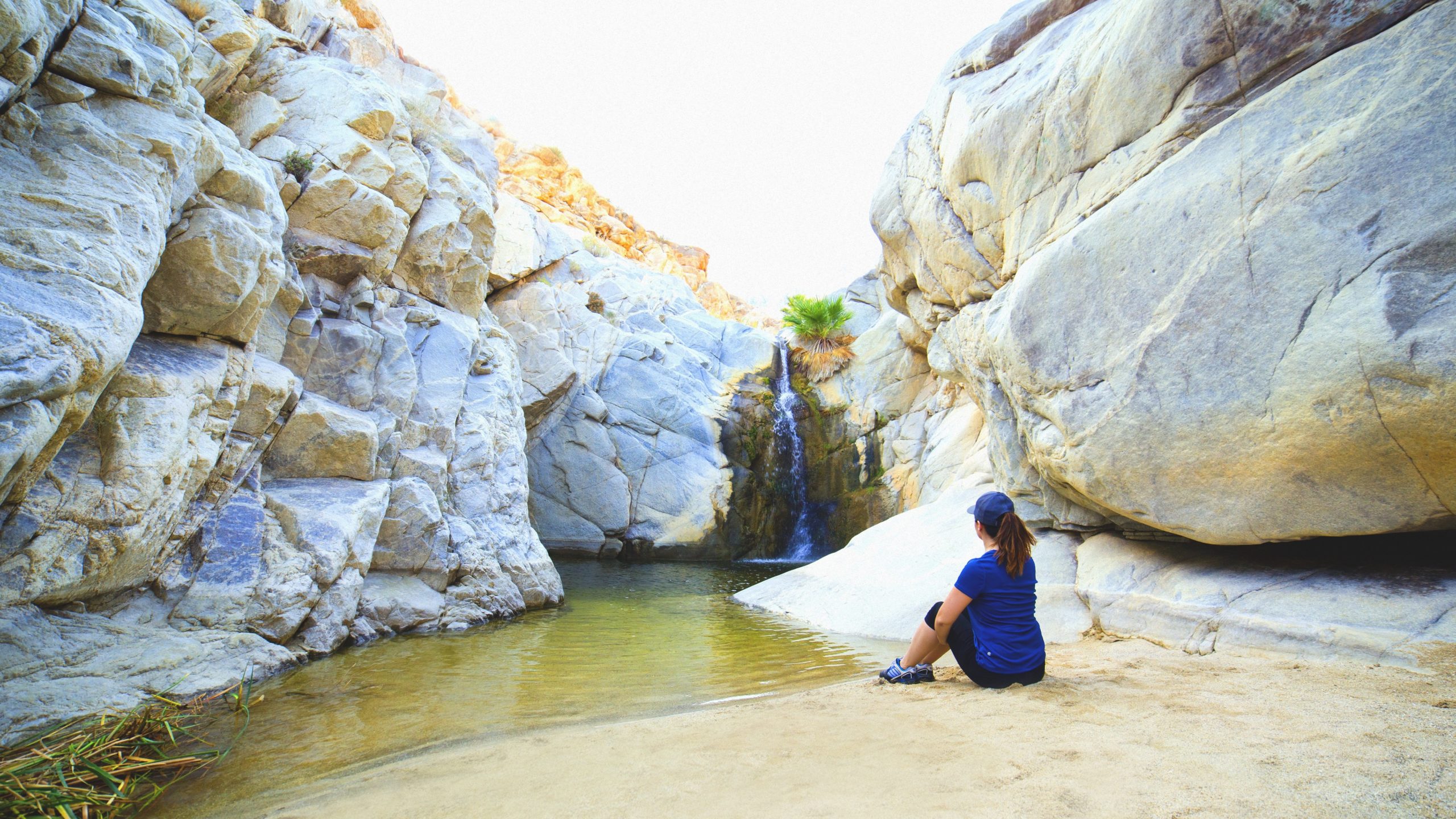 From Bubbles to Beaches and Budget Glamping
These Baja campsites are perfect for spring break and summer travel when you're loading up the whole clan for a friends' and family getaway or something a little more romantic and adventurous. From higher-end spots to pitching your own tent, Baja has just about everything and in every price range when it comes to glamping spots. You might even consider camping out long-term and working remotely amid the natural beauty close to Wi-Fi, wine tasting, hiking, biking or just roaming along the beach. Here is a selection of scenic sites for renting an array of outdoor accommodations in Baja.
Glamping in a Romantic Bubble
This unique eco-resort for adults focuses on sustainability with 12 freestanding, transparent bubble tent guest suites. Each bubble at Campera Hotel Burbuja has a full-size bed, private bathroom and all the 5-star hotel amenities including a mini-bar. It's also romantic with views of the vineyard, and the hotel offers contemporary regional cuisine. It's located in Valle de Guadalupe which offers 80-plus wineries close to the camp for any tasting-tours you'd like to set up. And, just imagine after a full-day of sampling pinot noir to petite sirah from the vineyards, lying in bed on a clear night with a 360-degree unobstructed view of the sky and five-million-stars.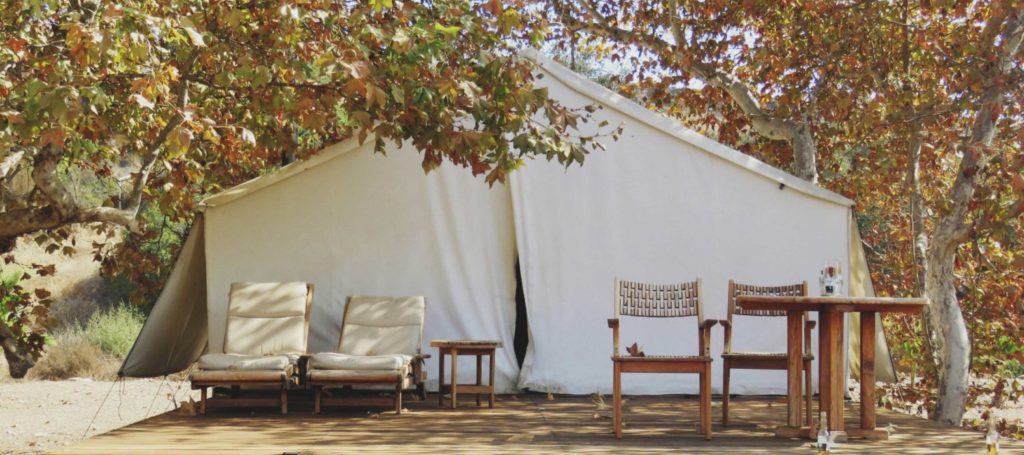 Ultra-Comfort Glamping
Also, near Valle Guadalupe is CuatroCuatros which happens to be only 90 minutes by car from San Diego and only 15 minutes north of Ensenada. This peaceful yet adventurous camping site is set among vineyards and is ideal for a pampering experience. Its 14 massive, luxury cabana tents are loaded with creature comforts from king-size beds, air conditioning, mini-bars, private sauna-like bathrooms complete with organic bath products, fireplaces, private sundecks, recessed lighting and Wi-Fi. The site is set within 2,130 acres of mountains and nature preserves with 1.2 miles of pristine beach coastline, a beach club, sports club and clubhouse. You can also explore with mountain bikes, ATV, horseback riding, sailing tours and a spa. Why leave?
Family Activities Glamping
For an old-school camping option, Las Cañadas Campamento in Ensenada offers 20 hectares of green area for pitching a tent. Realizing not everyone is suited for roughing it on the grass, they also offer cabins designed for up to six people. Unique to Baja and a hit among children is the Indian Villa where campers sleep in Sioux Indian tribe bison skin tipis (teepees). Other family and friends' activities including horseback riding, motorcycle rentals, a wave pool with a super slide, ziplines throughout the camp as well as suspension bridges and campfires. During July, August and holiday weekends, live music by local performers is performed under the stars.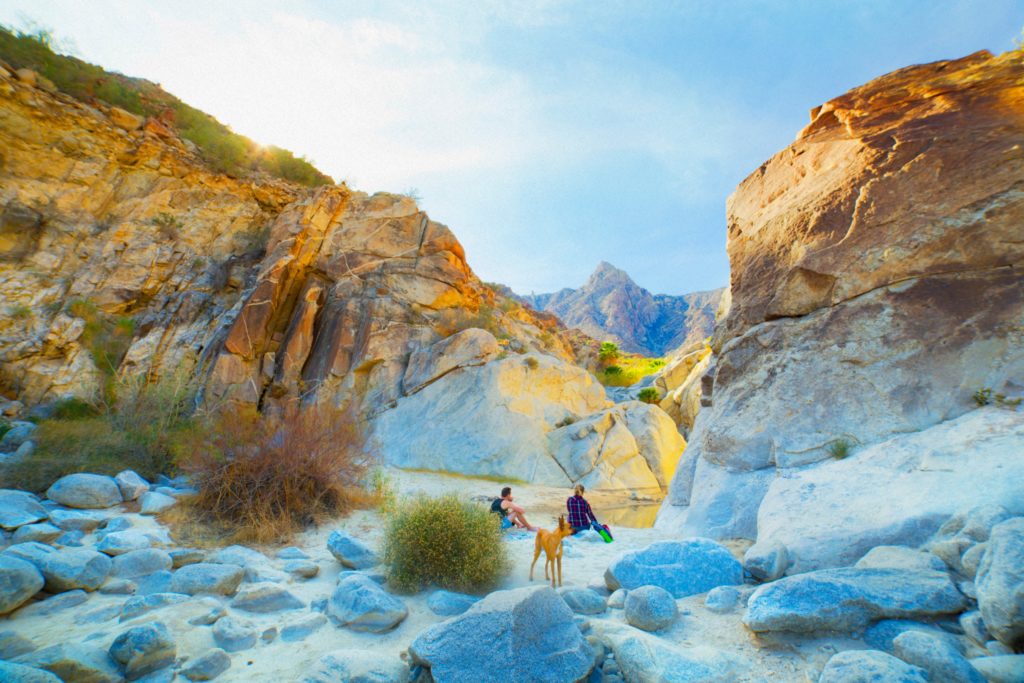 Leave the Kids at Home Glamping
One of the top spots for sunsets, El Sanctuario Baja in San Felipe is situated on a beautiful stretch of beach, where the desert and mountains meet the Sea of Cortez. This is a luxury glamping site where guests wake up in a cozy tent near the shore should you decide to take a refreshing morning swim. Some tents can accommodate up to six and children are welcome, but this spot is serene and very romantic, so maybe leave the kids at grandma's house this time.
Sunrise-Sunset Glamping
For a scenic campsite for the night or weekend, Guadalupe Canyon Oasis Hot Springs and Nature Reserve is just 50 miles from the California border crossing nestled in Northern Baja. This area is known as a utopia to many destination travelers due to the amazing desert sunsets and sunrises, palm trees, warm hot springs and natural pools. Visitors can also take advantage of outdoor pursuits such as hiking and nature exploration.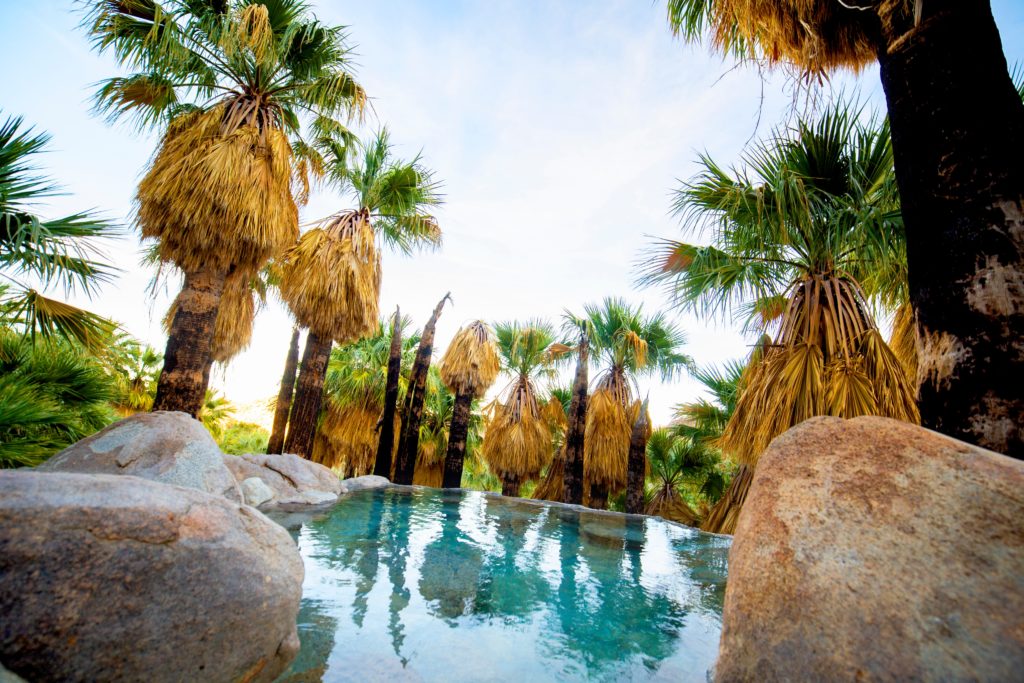 Budget-Friendly Glamping
If you want to go easy on the wallet, a good family-friendly escape is Ruben's Camp and neighboring Kiki's RV Camping Hotel in San Felipe providing a range of accommodation choices. Ruben's features car camping sites, each with its own palapa where guests can savor sunrises over the ocean from their own tents. There is a restaurant on-site for guest's convenience but they are both located within walking distance to downtown San Felipe when you're craving a little more action. Whichever site you choose, happy glamping!