Whether you are traveling with a group of friends, a family celebrating a special occasion or looking for a romantic couples' escape, Blue Desert Cabo, is where you can find premier beachfront luxury villa rental properties in Los Cabos. When you book a trip with this group, you will be given a specially curated itinerary showcasing the destination's various opulent rental properties, extensive culinary offerings, and once-in-a-lifetime excursions, and many more experiences tailor-made to your visit.
Blue Desert Cabo portfolio of properties ranges from 5 to 10 bedrooms and accommodates up to 16 guests for those looking for an exceptional vacation getaway. Many of the gated properties feature infinity pools, outdoor bars and patios, fire pits, ocean-front views, and private beachside entrances. All properties can include maid and butler service at the guests' request.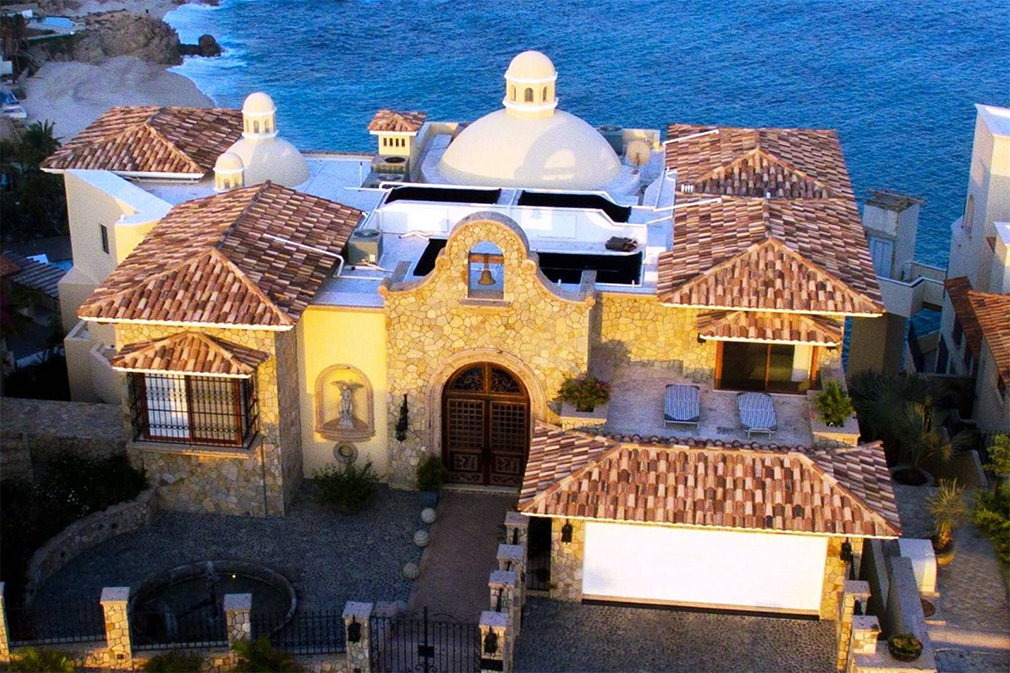 Blue Desert distinguishes itself by curating bespoke itineraries for guests and providing best-in-class personal concierge service. From weddings to family events, corporate retreats, bachelor and bachelorette parties, guys' or girls' getaways, or foodie tours, Blue Desert's dedicated and knowledgeable team has the connections to create once-in-a-lifetime experiences, private yachts, whale-watching, golfing on pristine courses, private chefs and bartenders, personal training, spa services, mountain biking, boating to Lover's Beach, and more. They will even take care of the grocery shopping and cooking services, leaving guests simply to relax and enjoy.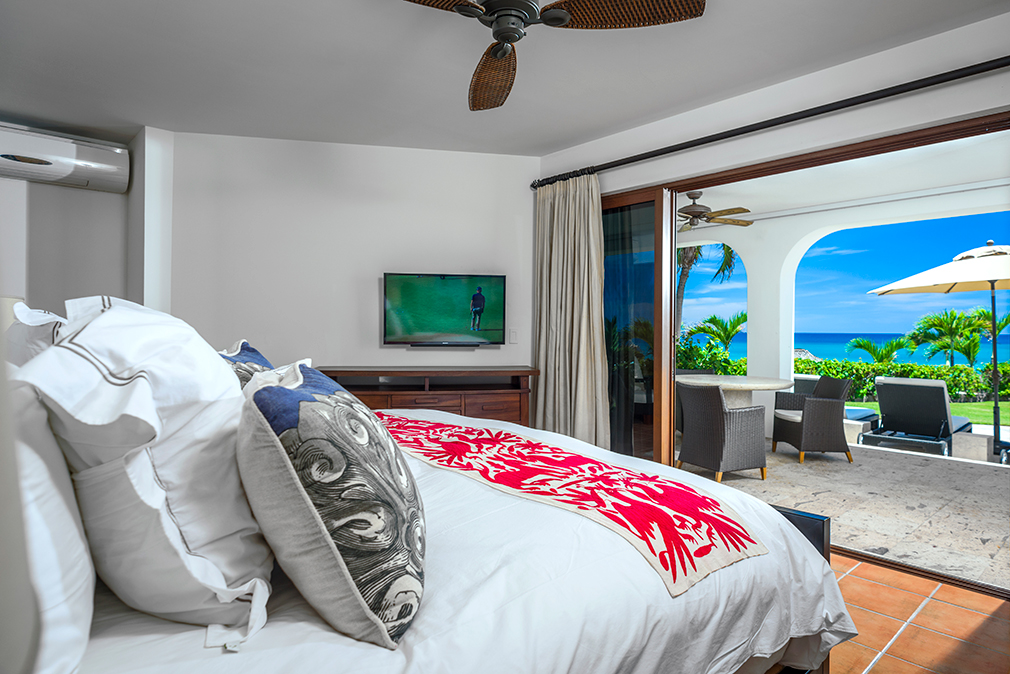 Your customized itinerary will include many of the above-listed activities with the option to pick and choose items at your leisure. Whether it be relaxing poolside in your picturesque villa, or shopping in Los Cabos, the team at Blue Desert will turn your wish into a reality. All of the villas, along with photos and info on the services they provide, are at bluedesertcabo.com.
On a recent visit to tour some of the Blue Dessert Cabo accommodations and VIP services, we were whisked away from the gate at SJD airport in a private SUV to Rio De Luna – a palatial villa that looked like something out of an Architectural Digest feature perched on a bluff in the secluded Palmilla area. Our private butler greeted us with welcome drinks and snacks by the pool with a postcard-perfect view of the ocean. We were still peckish after the guacamole and tequila, so our chef Manolo whipped up a lunch of ceviche, tacos, enchiladas, and salads.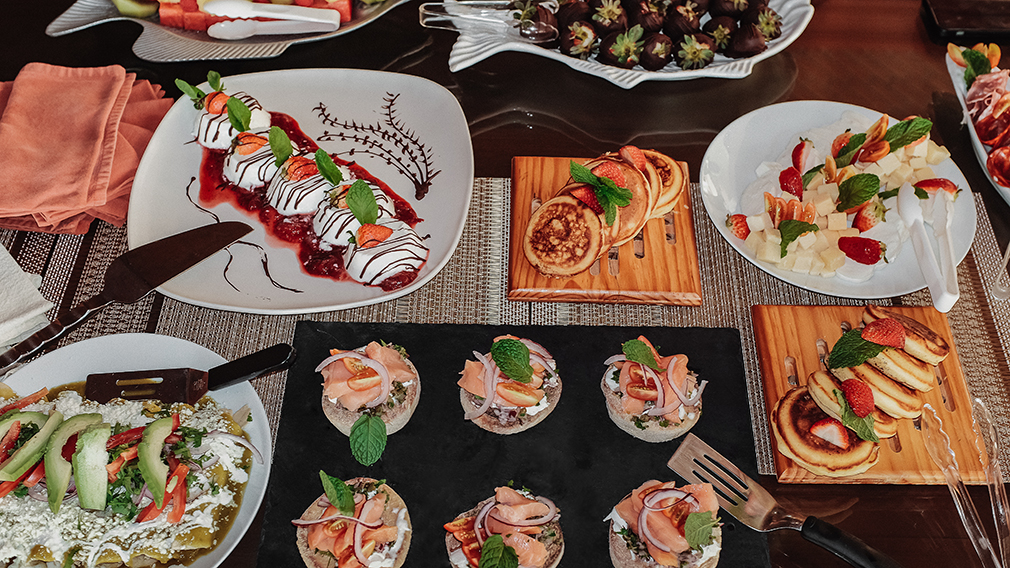 We met with co-founders Sean McClenahan and Juan Ramon Guevara – a former high-end villa property manager in Mexico, who gave us a little insight as to why the brand's destination villas and services stand out from the competition. "Blue Desert's best-in-class concierge team is what sets us apart," said McClenahan, who was a personal lawyer and business manager for high net-worth families in the U.S. "There is a concierge assigned to each and every group of guests and they will be there every step of the way, including the planning leading up to your trip and building a custom itinerary just for you. If you want to swim with whale sharks, we will make it happen. If you want a massage poolside, done. If you want to go deep-sea fishing, we can do that too. We can even have the fish that you caught cooked up by a private chef in the comfort of your villa that same evening. From health & wellness retreats to bachelorette parties to weddings, we will plan everything from A to Z."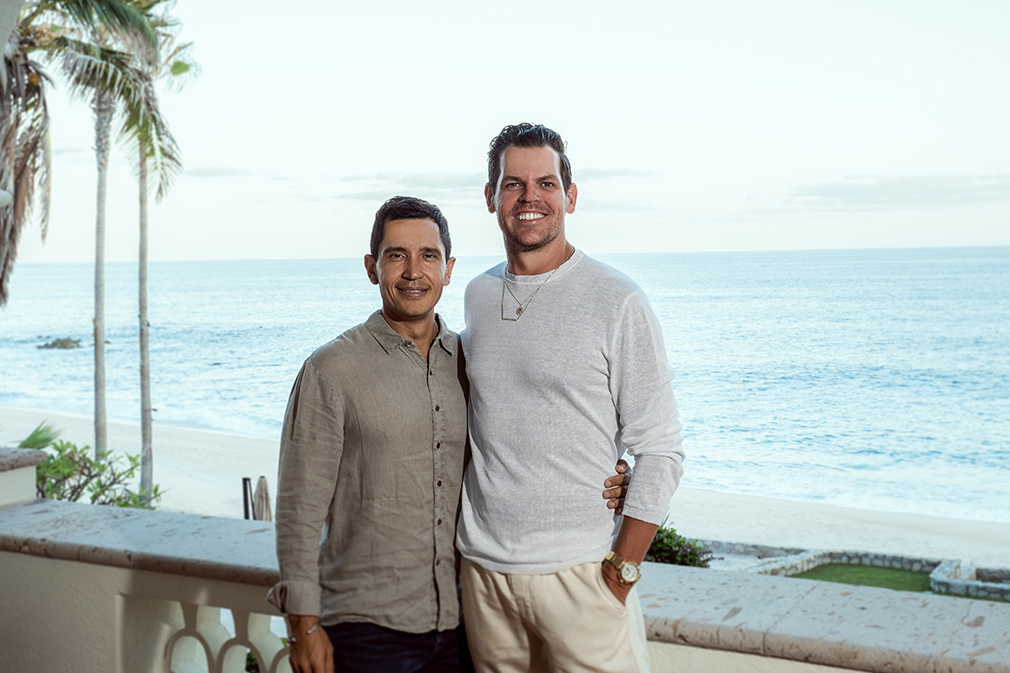 The team also takes great pride in the villa accommodations they offer to guests and personalized attention to detail. "We don't just throw any ordinary house into the mix or partner with just anyone. We want to make sure that all of the homes we list are of the highest standard for our guests," said McClenahan. "Sometimes that means keeping a house off the market until we've upgraded things inside of the home or made the furniture more practical and comfortable for that space. We're not just an operator who answers the phone and directs you to a website to book and handle your stay. We will always ensure that our guests are taken care of, even if it means us losing money to put guests up in a hotel if a hurricane is approaching for example."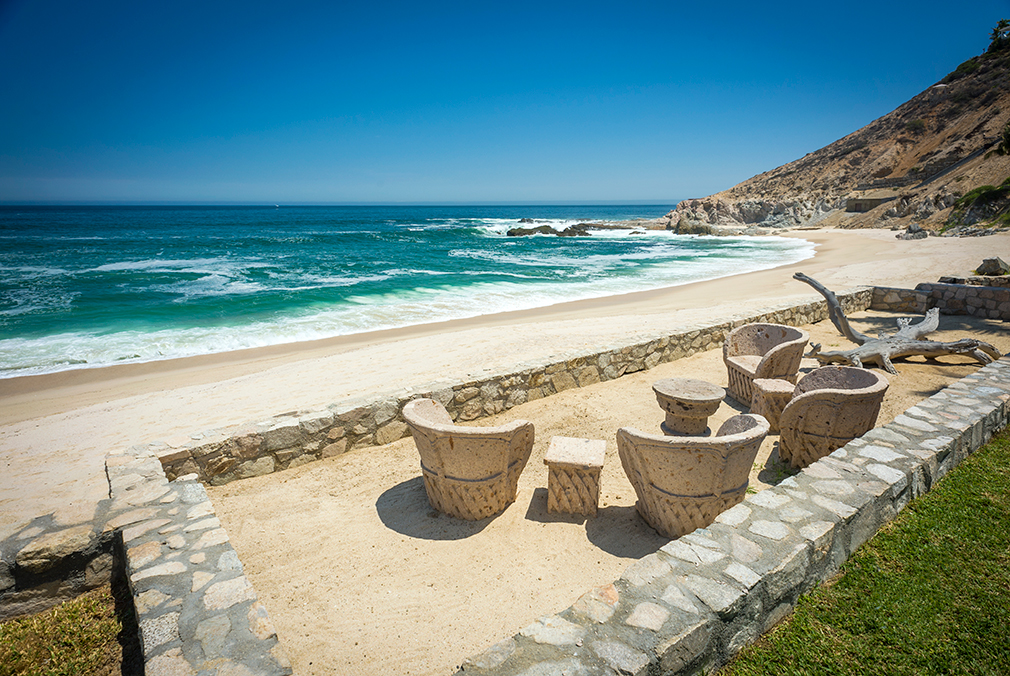 As for McClenahan, some of the favorite 'must do' activities during a visit that can be arranged by his team include dining to adventure. According to McClenahan, "When I travel, one of the most important things on my list is to explore the local food and beverage scene. So the top thing for me is exploring what Cabo has to offer on the culinary side. Our concierge team can make a variety of recommendations based on price ranges, al fresco dining, and cuisine. If you're someone who is an adventure seeker, I would highly recommend the ATV tour that ends with a picnic on the beach. There are very few places in the world where you can ATV through the desert and end up back on a white sandy beach in front of the ocean."
During our visit, we also took advantage of plenty of beach-front dining experiences that included tailored menus and wine pairings, plus Mexican coffee after dinner drinks in the comfort of our villa at sunset, so there was not much reason to leave.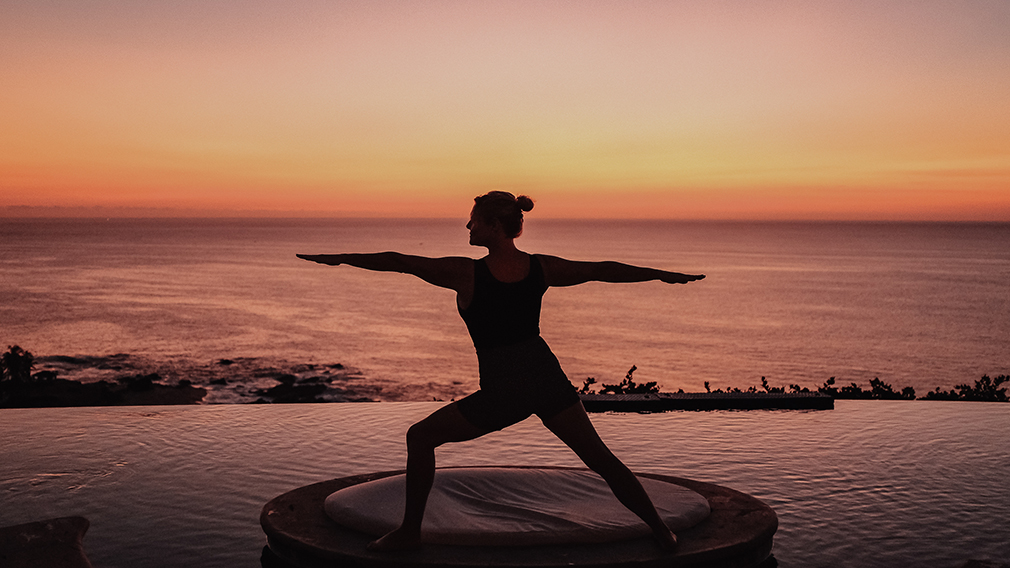 In the morning, we tried to master downward dog poolside with a yoga session. Pro tip: do it early even if you don't feel like getting up because after about 10 am, the sun starts to beat down, and achieving a Zen-like state might not be very comfortable. After the session, we enjoy a made-to-order breakfast and fresh juices.
Other fun things we did during the day included a guacamole-making class and a guided tasting through Acre mezcal, followed by an in-room massage which was welcome after the day-drinking adventure.
Another day, we were on a sailboat excursion aboard a luxury French sailboat where snorkeling and paddleboarding were underway before a gourmet lunch near the famous arch.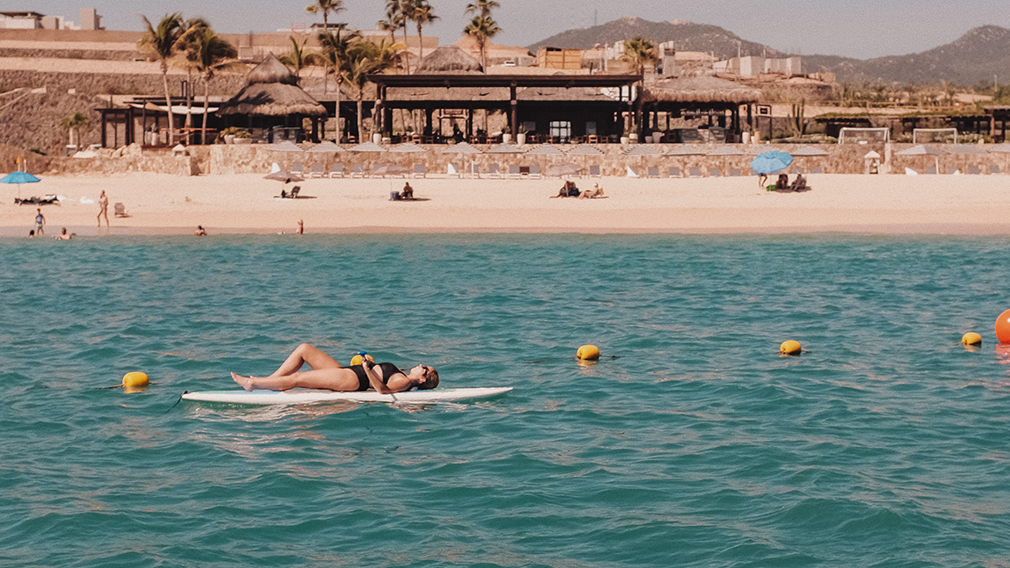 When you do decide to leave the villa for a meal, there are a lot of great new chef-driven restaurants in Cabo. One you should not miss is Farm to table restaurant El Huerto where you can dine near the farm under the stars on specialties such as suckling pig.
If you are an art lover, immerse yourself in the local culture with a tour of downtown San José del Cabo where a sight-seeking tour of Spanish colonial architecture and galleries can be arranged where you will mingle with some of the top artists, followed by dinner at one of the upscale restaurants such as Lumbre.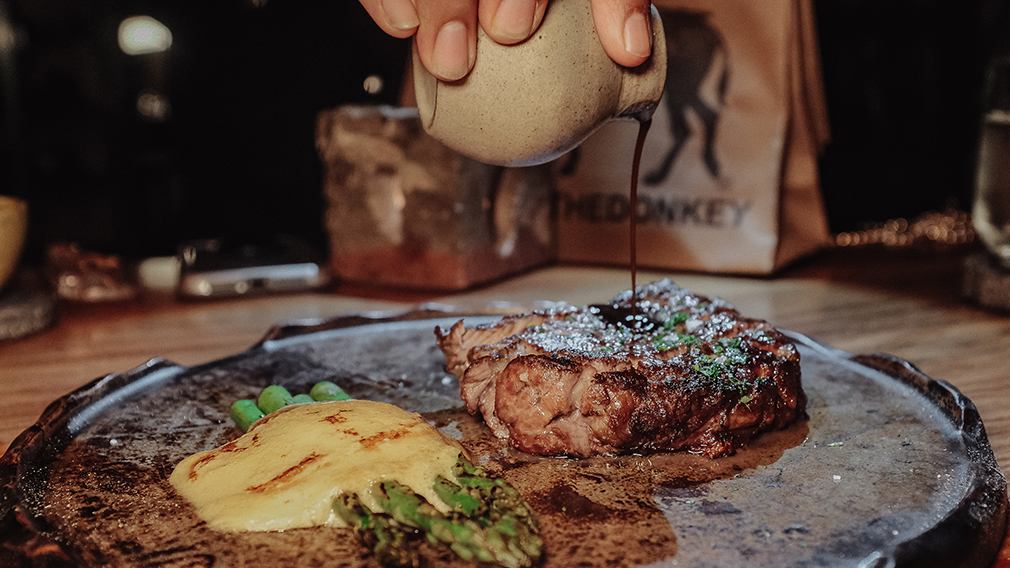 This eatery is an ode to the bounty of Baja Sur from the land and the sea cooked on display over live fire. Lumbre works with local fishermen and farmer friends to find the best existing products and services in the region, much like our villa hosts back at Blue Desert Cabo.
If you'd like to see more of the Blue Desert Cabo villas and what they offer, watch the Staycation series on Roku TV or IGTV.