Once the exclusive summer playground for the who's who of Chicago, the Lake Geneva region has developed a solid tourism infrastructure for all to enjoy.
Located in southern Wisconsin, 40 miles southwest of Milwaukee and 80 miles northwest of Chicago, the town of Lake Geneva is the launching point for boat tours that circumnavigate Geneva Lake with idyllic views of the more that 100 mansions built by the Wrigleys, Wackers, Chapins, Drakes, Schwinns and other business and industrial magnates of the Gilded Age. A unique cruise option is to board the Walworth
to observe "mail jumpers" leaping onto floating docks just long enough to deposit mail into a pier mailbox or into the waiting mouths of obedient mail-fetching dogs. This postal service has run every summer for over a century.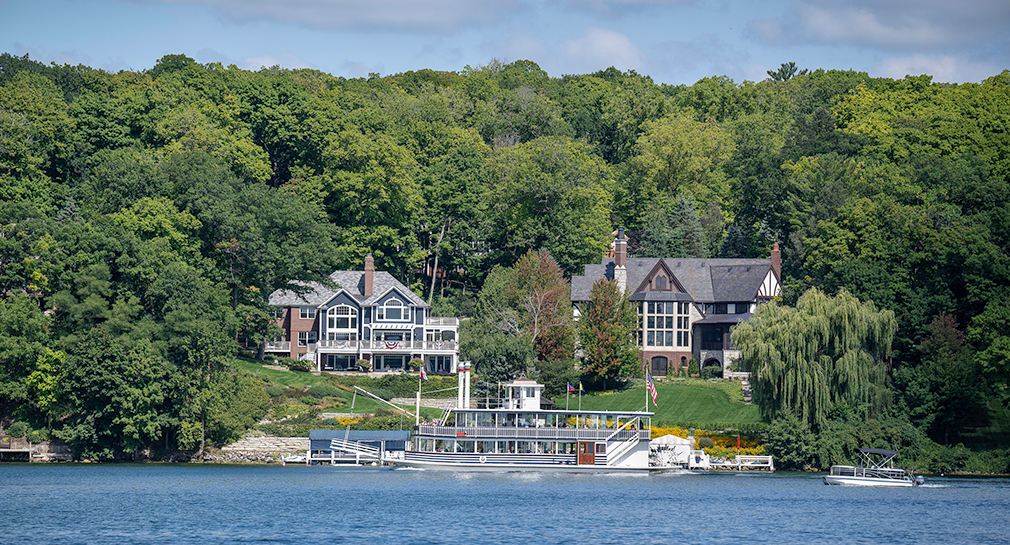 For those with the time, the energy, and the shoes, a 21-mile footpath enables an à pied circumnavigation of the lake.
In 1968 another famous name from Chicago, Hugh Hefner, opened the Lake Geneva Playboy Club Hotel as a luxurious escape for Midwesterners. The hotel's cabaret stage attracted some of the era's most famous acts from Bob Hope to Sonny and Cher. Travelers from Chicago were able to fly directly to the resort's private airstrip from O'Hare airport. Upon arrival, guests were greeted by Playboy Bunnies and transported around the resort on the hotel's "Bunny Tram."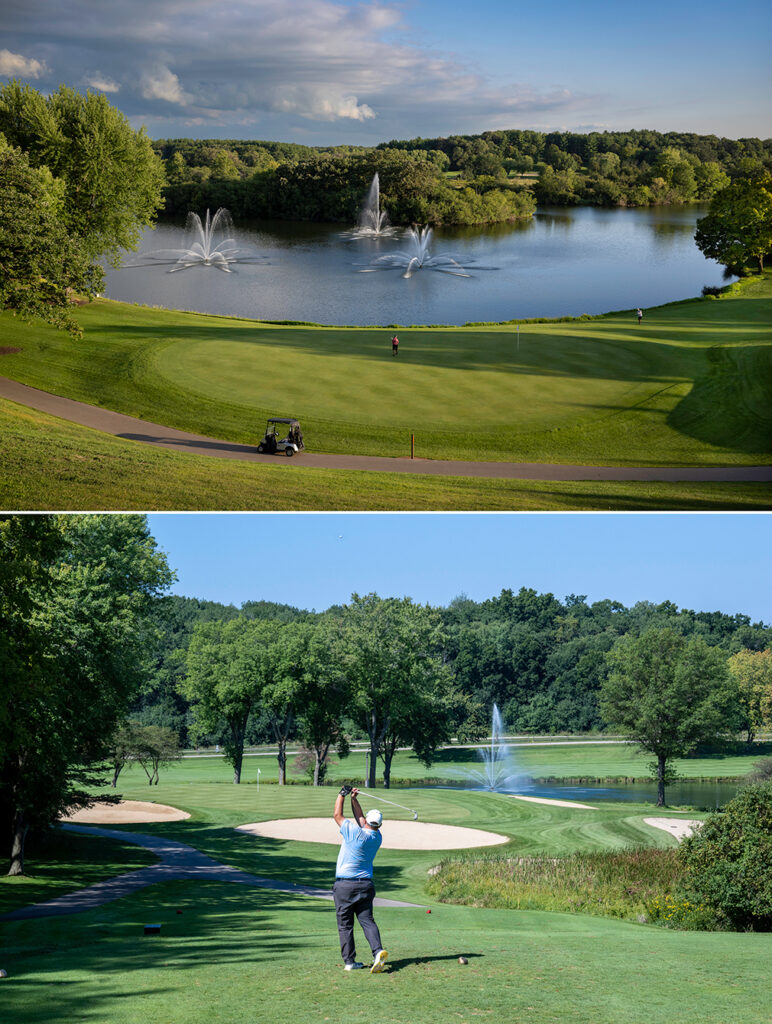 The hotel changed ownership in 1982 and was given its present name, the Grand Geneva Resort & Spa. The year-round AAA Four Diamond Resort has grown to 609 rooms, a conference center, a day spa, waterpark, pools and two magnificent golf courses, the Brute with massive sand traps and water coming into play on a number of holes and The Highlands, a Scottish-inspired, links-style course. A great place to wrap up an early round on either course is at the Links Bar & Grill in the clubhouse or a late round at the resort's Geneva Chop House.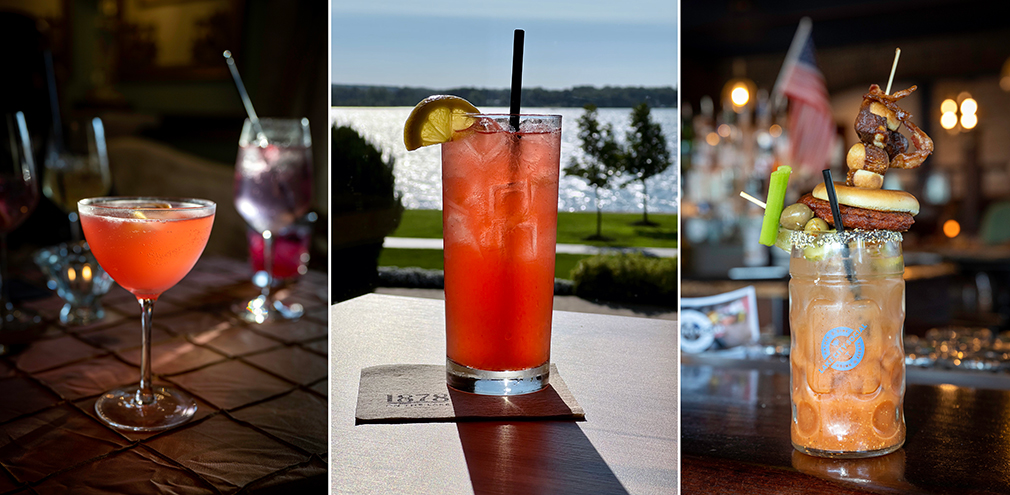 Lake Geneva itself has world-class restaurants such as Sopra with its Italian-American cuisine and Geneva National's Hunt Club Steakhouse. Both have impressive wine lists.  
Wisconsin is now producing its own wine focusing on winter hardy grape varietals. Wineries such as Staller Estate Winery in Delavan and Apple Barn Orchard and Winery in Elkhorn have tasting rooms. Beer brewed on-site can be sampled at Topsy Turvy Brewery in a former church building in Lake Geneva. For those looking for a Bloody Mary that has enough garnish to make a meal, Lake City Social is the place.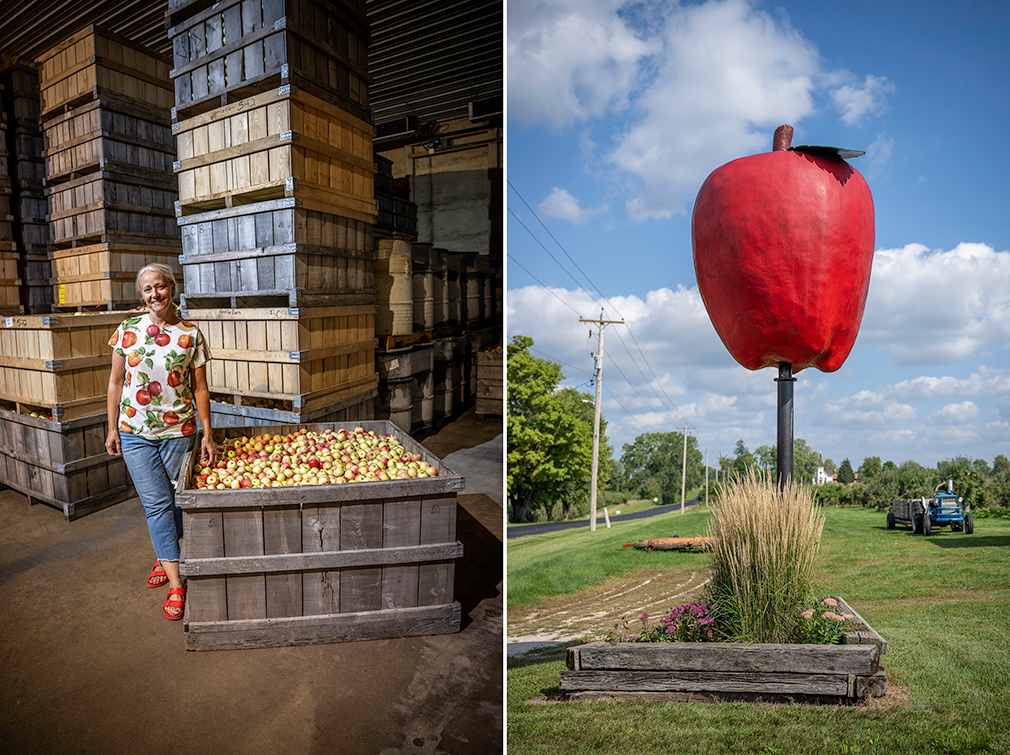 The Maxwell Mansion has been converted into a boutique hotel with two watering holes famed for its mixology, the Apothecary Bar and its cellar passcode-requiring Speakeasy. The building dates back to 1856 so while it was too late to claim "Washington slept here" they can boast of another former general and president, Ulysses S. Grant slipping under their covers for a restful night.
To drink in a bit more history, this time literally, Lake Lawn Resort's 1878 on the Lake is a distant ancestor to the supposed inventor of pink lemonade. In 1847, Edmund Mabie and his brother Jeremiah, proprietors of the largest traveling circus in the country, bought 400 acres in Delavan where the Lake Lawn Resort is now located to board their Mabie's Circus animals for the winter season. Pete Conklin, brother of famed lion tamer George Conklin, had a concession stand but ran out of water in 1857 while trying to quench the thirst of a hungry audience while the circus was on the road. He grabbed a tub of water in which a performer had just finished wringing out her pink-colored tights and marketed the infusion as strawberry lemonade. These days,1878 on the Lake serves up pink lemonade sans the need for worn circus attire.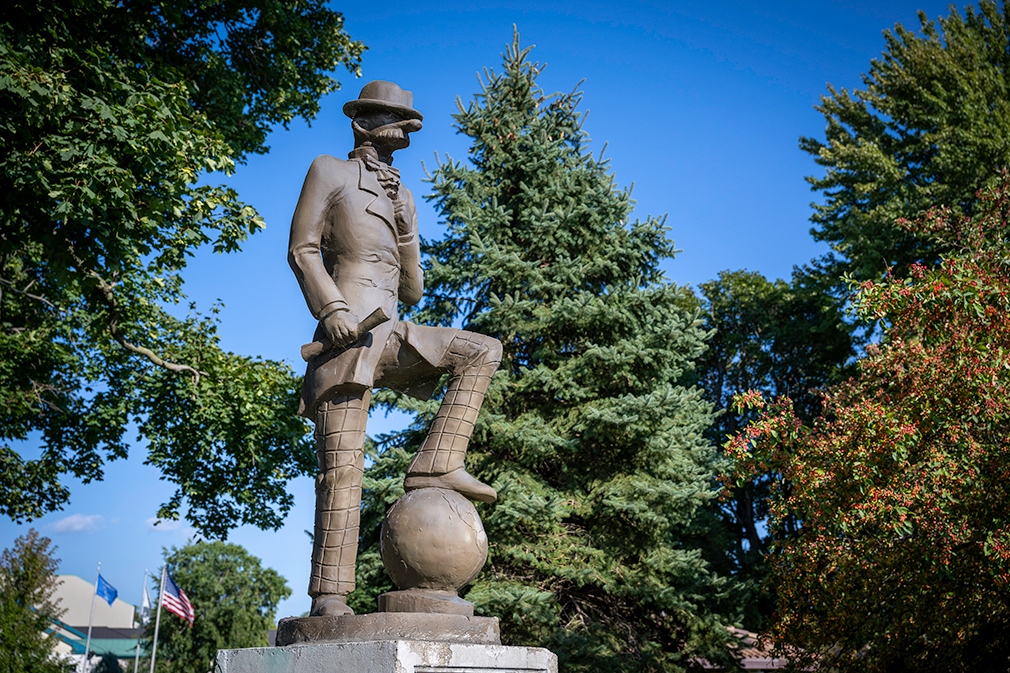 Another link to history is the Riviera Ballroom in Lake Geneva which officially opened its large doors in 1933 as a music and dance palace to lift the spirits of locals and attract visitors during the height of the Great Depression. While the ballroom was converted into a private event space in the 1980s for weddings, banquets and proms, you can almost still hear the sounds of big band and jazz legends from Les Brown, the Glenn Miller Orchestra, Dave Brubeck, Stan Kenton, and Louis Armstrong reverberating off its historic walls.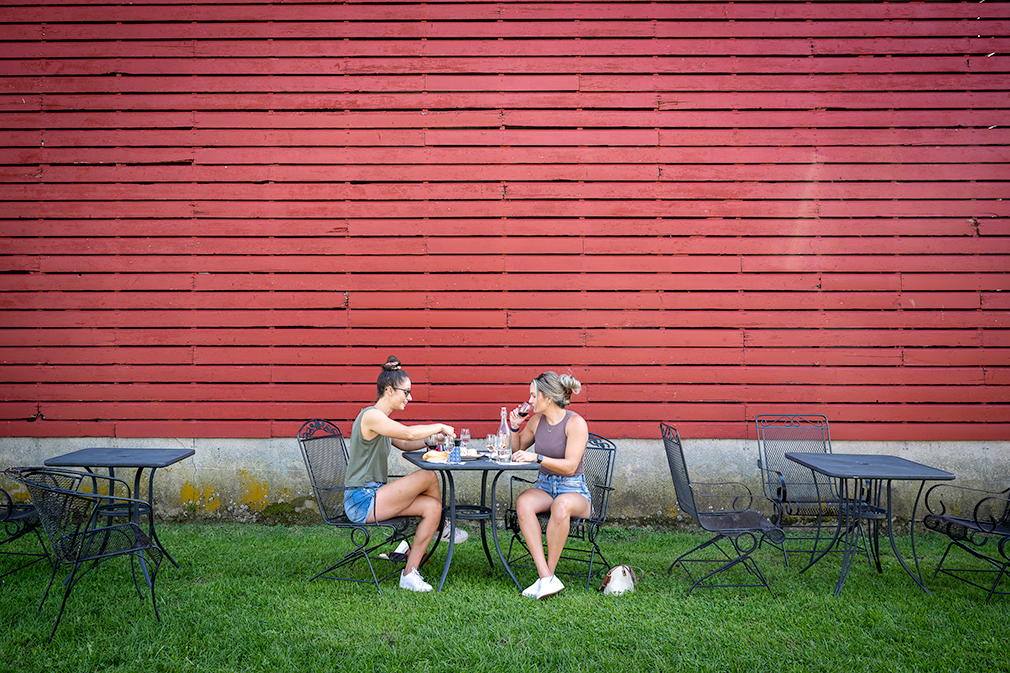 Another form of entertainment, this one involving sleight of hand, continues on at the Tristan Crist Magic Theatre. The Las Vegas-style show leaves audiences trying to deconstruct the incredible legerdemain unfolding before their eyes.
A very different but equally mystifying experience takes place inside the dome at the Yerkes Observatory where some of the most important discoveries in history took place. The observatory, named after Chicago tycoon Charles Tyson Yerkes, became operational in 1897 and is the birthplace of modern astrophysics (A branch of science that combines astronomy with physics, using the principles of physics to understand the makeup of celestial bodies).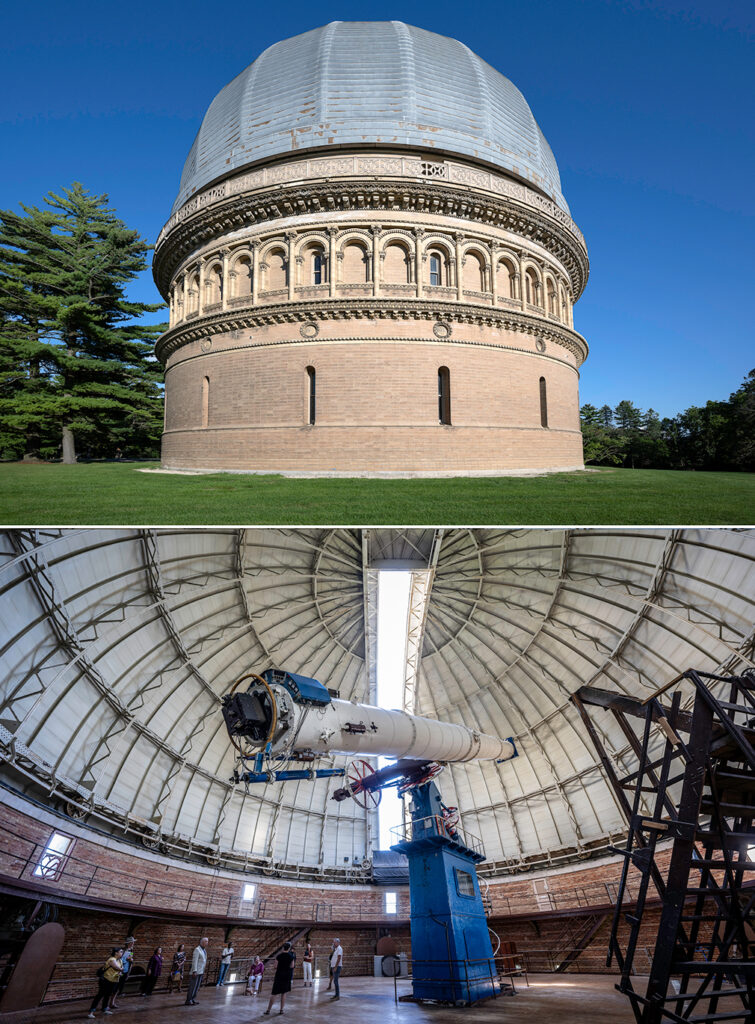 A virtual who's who of astronomy explored outer space through the Yerkes Great Refractor telescope including George Ellery Hale, a pioneer in astrophysics, Sherburne W. Burnham who cataloged 13,665-star systems, Edward Barnard who discovered the large dark clouds of the Milky Way, Edwin Hubble who photographed the first evidence of the expansion of the universe, Nancy Grace Roman, NASA's first Chief of Astronomy, and astrophysicist, author and television personality Carl Sagan.
The study of astrophysics attracted Yerkes Observatory's most famous visitor, Albert Einstein, during his first trip to America in 1921. He did not leave disappointed nor will those who participate a century later in one of the observatory's star-gazing programs open to the general public. As they retrace the footsteps of astronomy's greats they can imagine their own explorations of the heavens.
Visitors may also discover that many of those who call Lake Geneva and its environs home consider their section of southern Wisconsin heaven on earth.