Door County dramatically juts out into Lake Michigan, creating Cape Cod-esk vistas, experiences and communities in America's heartland.
With 300 miles of coastal landscapes that can be explored by car, kayak, boat, bike or hike, this region of upper Wisconsin has all the beauty of its east coast distant relative. A narrated boat cruise aboard "The Shoreline" to see Door County's lighthouses, limestone cliffs, caves, shipwrecks, and historic waterside villages is a great way to get a sense of all this area has to offer.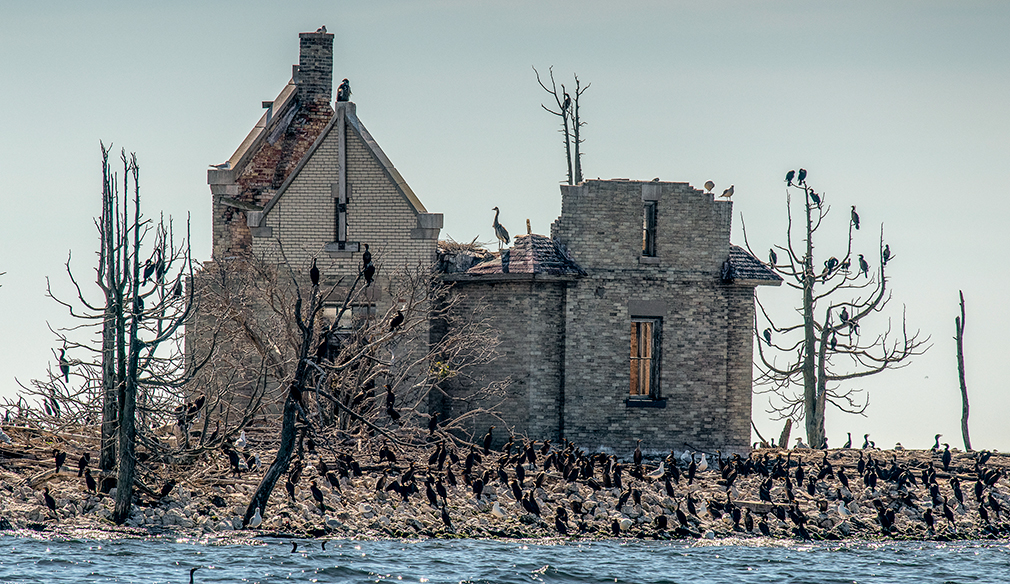 Door County has the second largest concentration of lighthouses in the US and for good reason. The French named the treacherous waters separating Washington Island from the top of the peninsula "Portes des Mortes" (Door of Death), hence Door County's etymology. On the eastern edge of what is now anglicized to Death's Door Passage is one of the most unique lighthouses on the planet on Pilot Island. Hitchcock's "The Birds" comes to mind circumnavigating this tiny piece of land inhabited by thousands of birds, decaying buildings, and leafless trees. While Pilot Island can only be reached by boat, Cana Island Lighthouse in Baileys Harbor, dating back to 1869, is accessible by car down a rustic road and is one of the Great Lakes most photographed maritime watchtowers.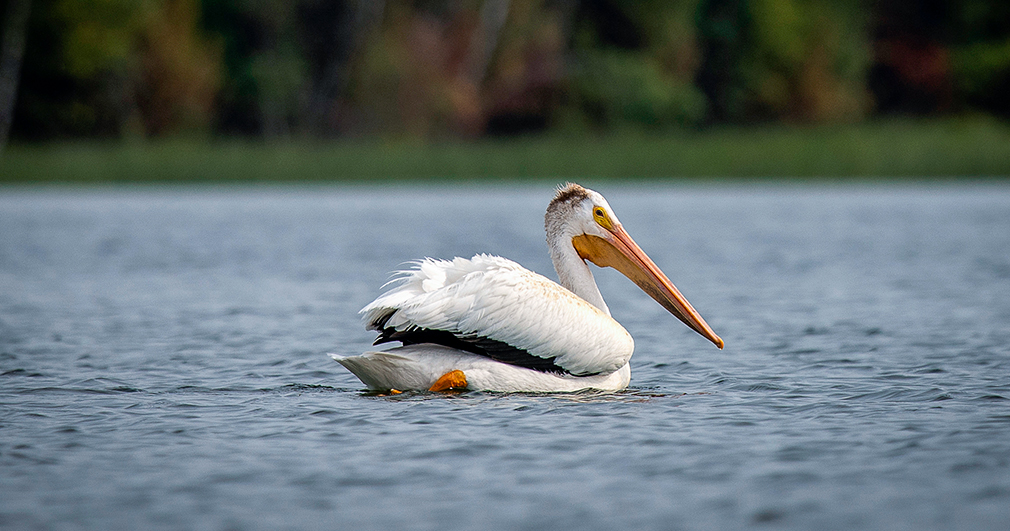 Kayaking and Hiking
For those who want to use their muscle power to ply the Wisconsin waters, Door County Kayak Tours offers paddlers the opportunity to kayak along the geologic wonders of Cave Point County Park. Further north at Rowleys Bay, Door County Adventure Center offers kayaking through the flora and fauna-filled Mink River Estuary State Natural Area.
For terra firma experiences, Peninsula State Park, established in 1909, has hiking trails snaking their way through rocky bluffs as well as biking, golfing, swimming, and camping opportunities. Bikes can be rented from Edge of Park located, as their name indicates, near the park's entrance. On the east coast of Door County is Newport State Park, designated as an International Dark Sky Park, revealing its heavenly secrets particularly well on moonless nights.
After a long day exploring, relax at the historic Edgewater Resort in Ephraim. The tranquil location overlooking Eagle Harbor is walking distance to art galleries, restaurants and historic sites.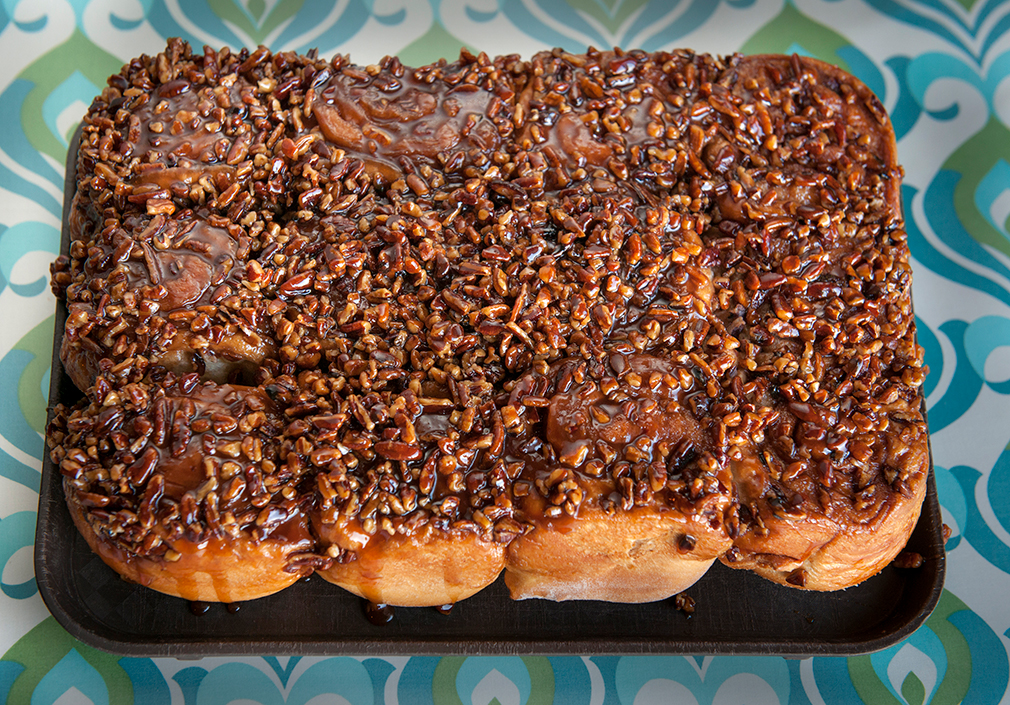 Cheese and Sweet Tooths
Beyond the obvious, cheese, especially in the form of curds, Door County offers an impressive array of epicurean experiences.
For more than half a century, Grandma's Swedish Bakery at Rowleys Bay Resort has been fulfilling the cravings of Door County visitors and natives with cardamom coffee cakes, cherry pies, cherry granola cookies, brownies and other from-scratch bakery items. Family recipes have been handed down from generation to generation, ensuring the same authentic quality and taste established by the family-owned bakery's matriarch. Their ½-pound pecan cinnamon rolls continue to be impressive in both size and taste.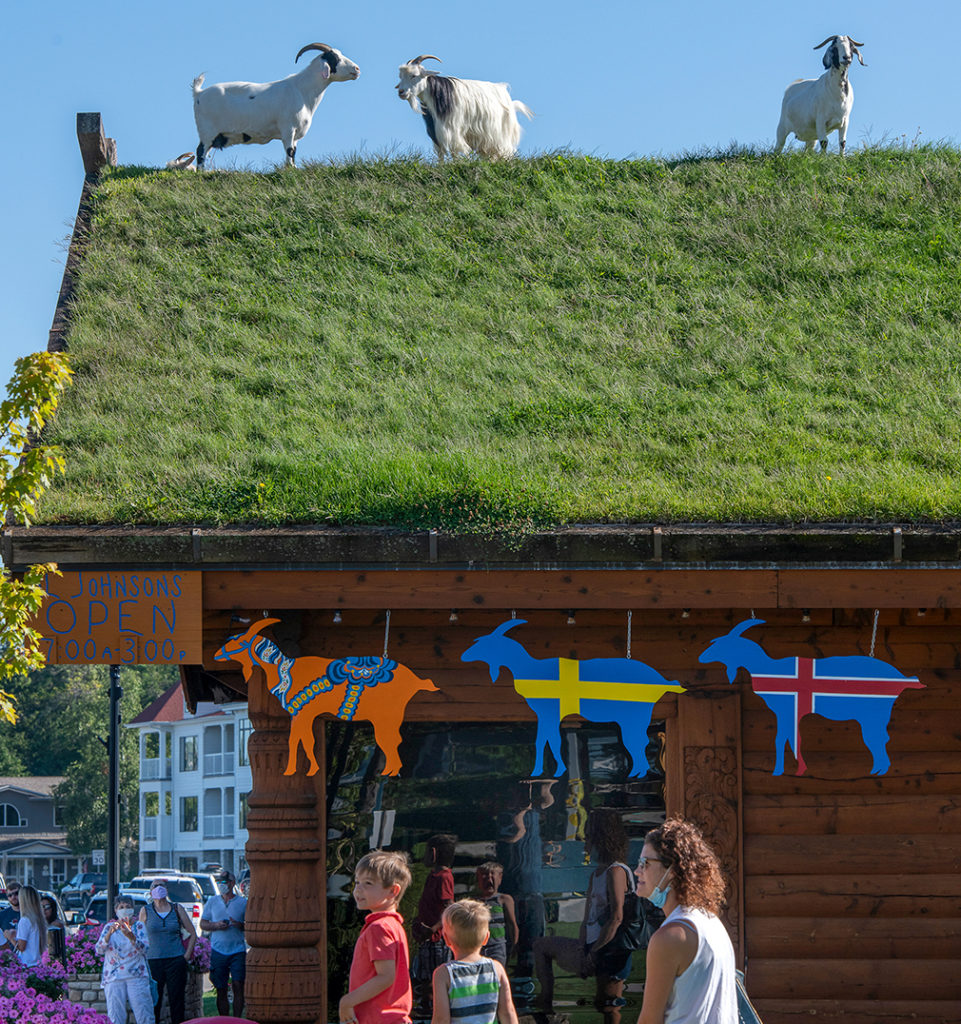 Al Johnson's Swedish Restaurant is another popular breakfast stop. Goats graze on its sod rooftop while the staff – decked out in Scandinavian garb – dish out limpa bread and Swedish lingonberries among its Old and New World offerings.
One of the most popular lunch destinations in Door County is Wilson's Restaurant & Ice Cream Parlor in Ephraim which dates back to 1906 and features an old-fashioned soda fountain with home-brewed draft root beer. Jukeboxes help flavor the atmosphere in this historic building.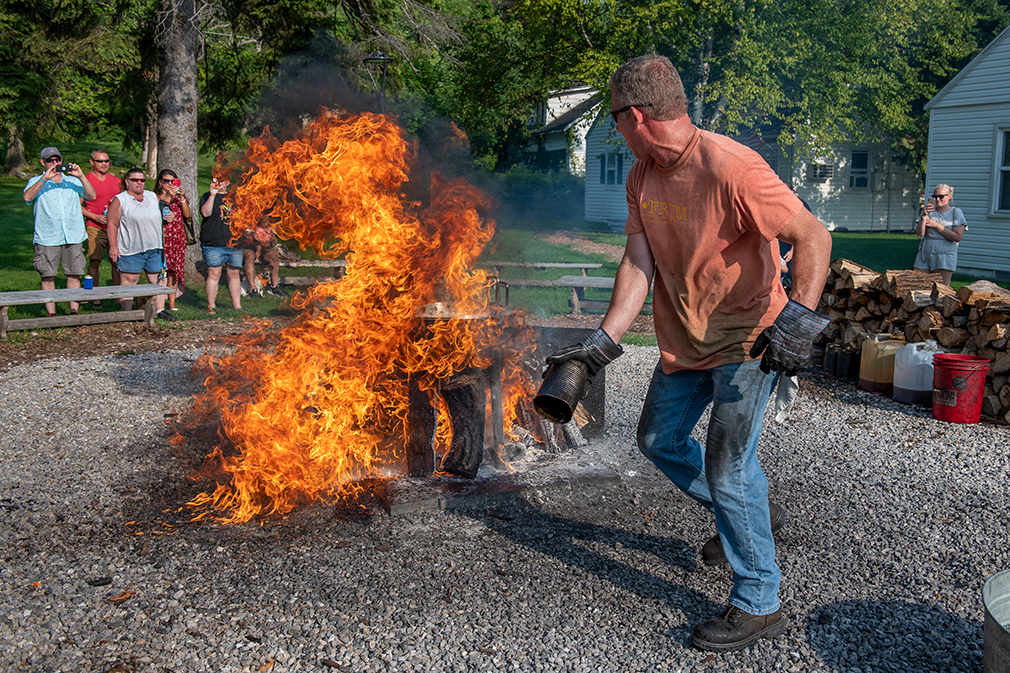 To experience Door County's unique traditional way of preparing fish, participating in a fish broil should be on every visitor's "not to be missed" list. The Old Post Office's fish boil features Lake Michigan whitefish cooked outside over an open fire, just as it was 100 years ago by Scandinavian immigrants. The fish boil tradition began as an economical way to feed large, hungry groups of lumberjacks and fishermen. Churches picked up the tradition to raise money, and people from beyond the peninsula would come to indulge in large portions of local fish, potatoes and Door County cherry pie.
Sweet tooth's can be further indulged at Sweetie Pies, featuring flavors including pecan, apple, cherry rhubarb, peach raspberry, chocolate chip cookie, berried treasure, and bruiseberry.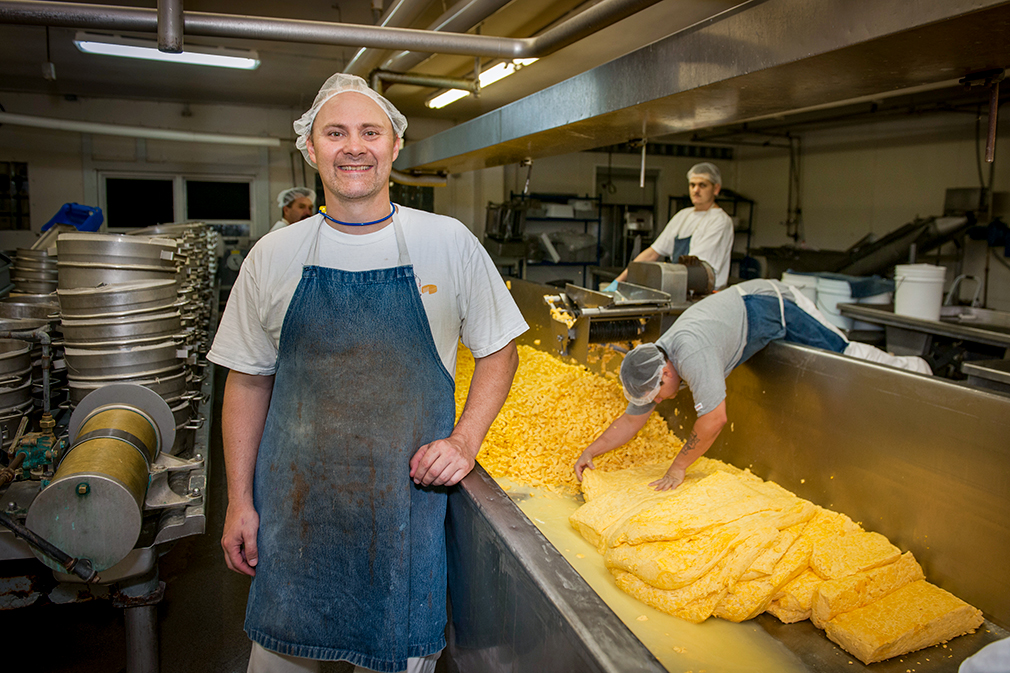 When talking about Wisconsin cuisine, cheese must be a part of the conversation. Cheese curds at the family owned and operated Renard's Cheese are known far beyond the state's borders. Cheese enthusiasts should also plan a visit to Wisconsin Cheese Masters to sample their exclusive cheese selections.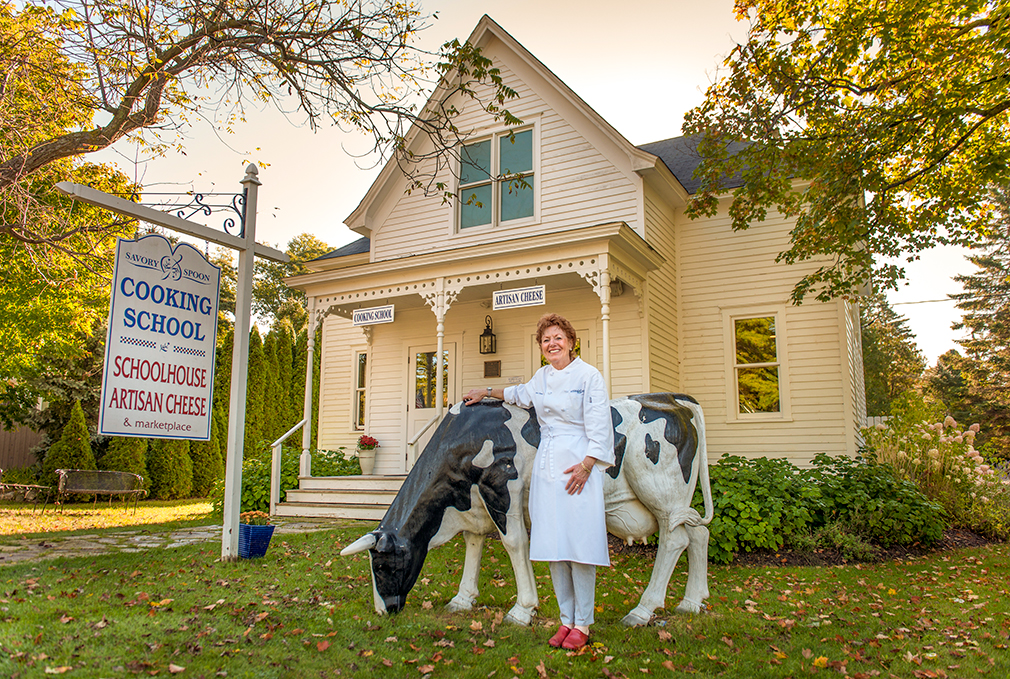 There are a number of options for washing down all this good food. Island Orchard Cidery in Ellison Bay crafts Wisconsin Hard Apple Ciders in the Normandy tradition. Their orchard on Door County's Washington Island provides the perfect rocky limestone soil and climate for their French and American cider apples. Door County Distillery was the first in the area to produce vodka, gin and fruit infused vodka. The distillery showcases copper still small batch production. Harbor Ridge Winery located in Egg Harbor gives their signature wines unusual names with collectable labels including Knockin' Heads Red, What the Heck? Malbec, and Mademoiselle White.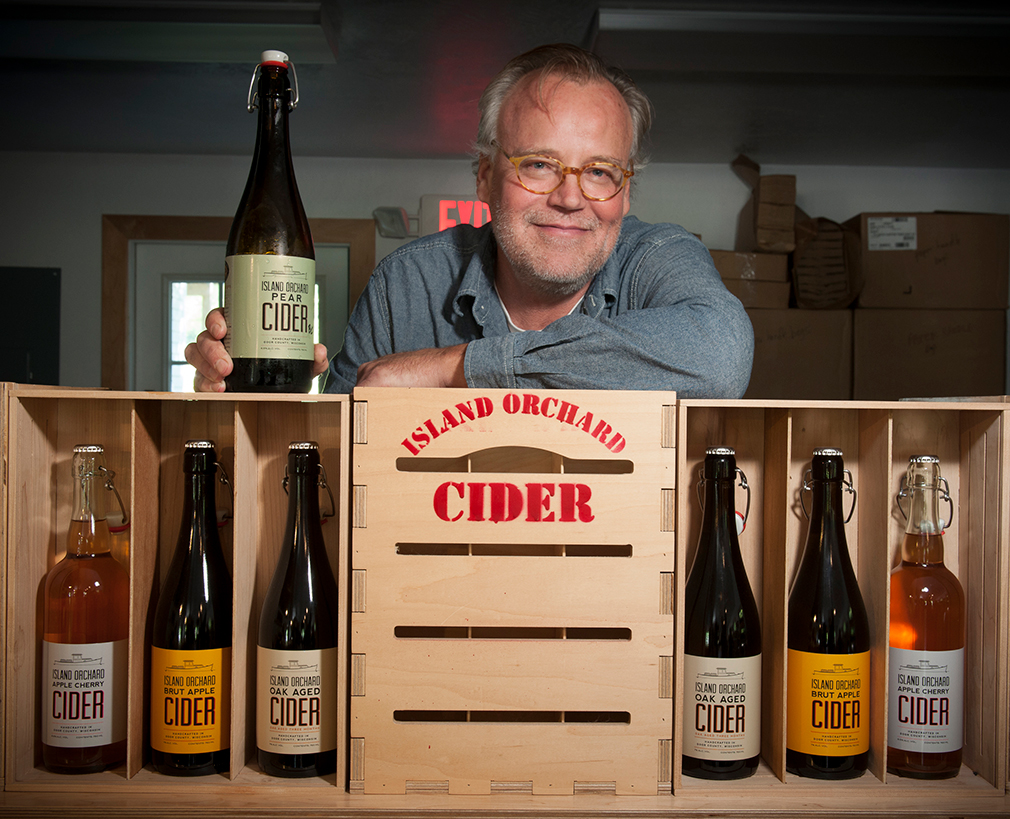 Perhaps the most iconic way to end a day on the peninsula is watching the sun descend from Fred & Fuzzy's Waterfront Grill in Sister Bay, with a "Three Cheese Deluxe" sandwich in one hand and a Door County Cherry Juice Margarita in the other.
While Door County might be reminiscent of other areas of the US, it has no need to be anything other than its timelessly charming and scenic self.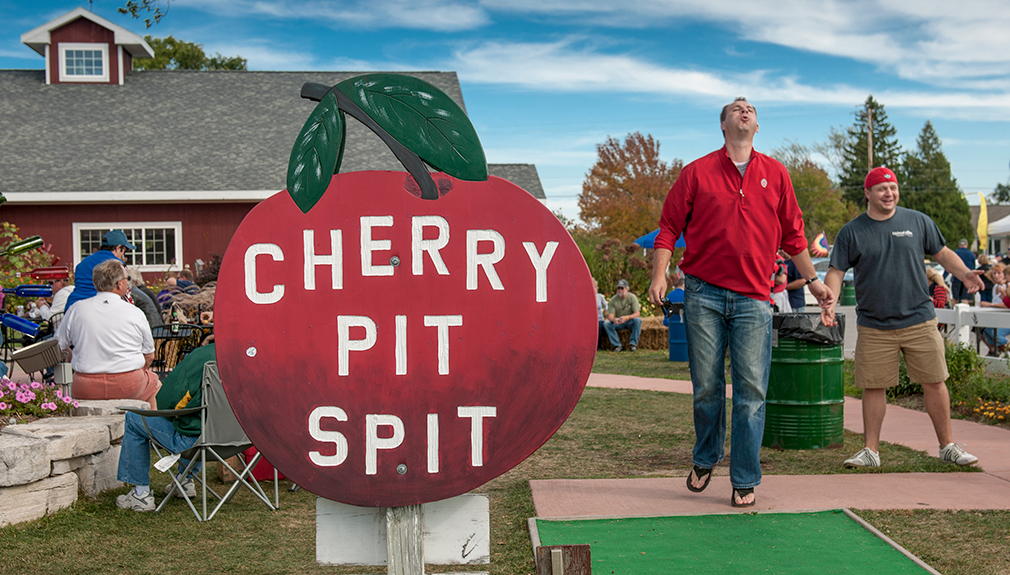 Instagram: @MarkEdwardHarrisPhoto