We all know who man's best friend is but traveling with pets has become the norm in recent years and many hotels are adapting by rolling out the red carpet for our furry family members. While the pet pampering bar has been raised due to demand, we wanted to know exactly what perks our pets can expect from top hotels around the planet. Here are some interesting amenities and ways the hospitality industry is going above and beyond.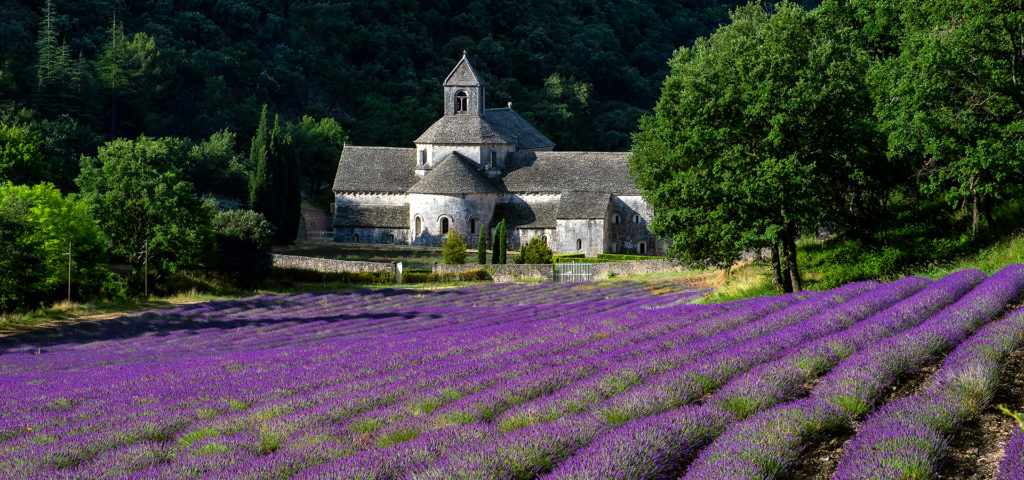 Pups in Provence
At Coquillade Provence Resort & Spa, pets are treated like the valued family members they are by the attentive staff. Cats and dogs of all sizes are given the VIP or 'Very Important Pet" experience, allowing responsible owners the freedom they need to enjoy their Provencal holiday in the Luberon Valley. Pets are truly given the red-carpet treatment with the freedom to gambol across 100 acres of forestland and vineyards while chasing after sticks made from the finest of Luberon wood. Chowing down on the ulti-mutt "Dog Menu" or cat-tastic kibble, curling up to sleep in a plush and cozy bed or basket all of their own and more. Dog and cat sitting, walking, and grooming services are available upon request. Expect an extra fee of $30 per pet, per night at this Relais & Châteaux affiliated retreat.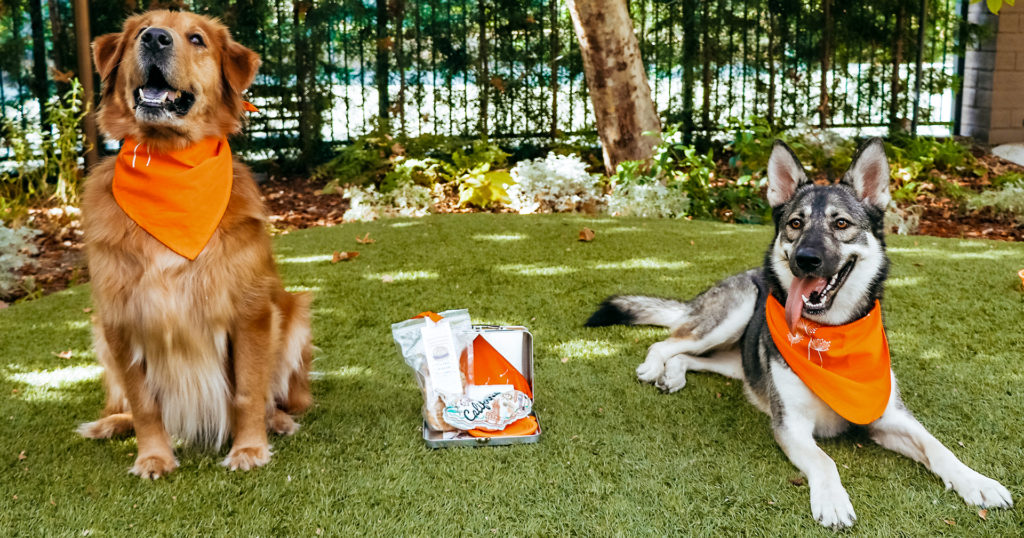 Personal Pup Notes
The Garland understands that pets are family, so as part of 'Paws at The Garland,' all four-legged friends receive a complimentary welcome dog toy, dog mat and doggy bowl with bottled water. For fur babies looking for an elevated experience, there is a special box with a tangerine-orange bandana, a treat from Executive Chef Larry Greenwood, and a doggy wastebasket with a mini flashlight. But the showstopper is a special note from The Garland's two resort pups, Chester and Dexter. The special box is available for purchase at The Store on property.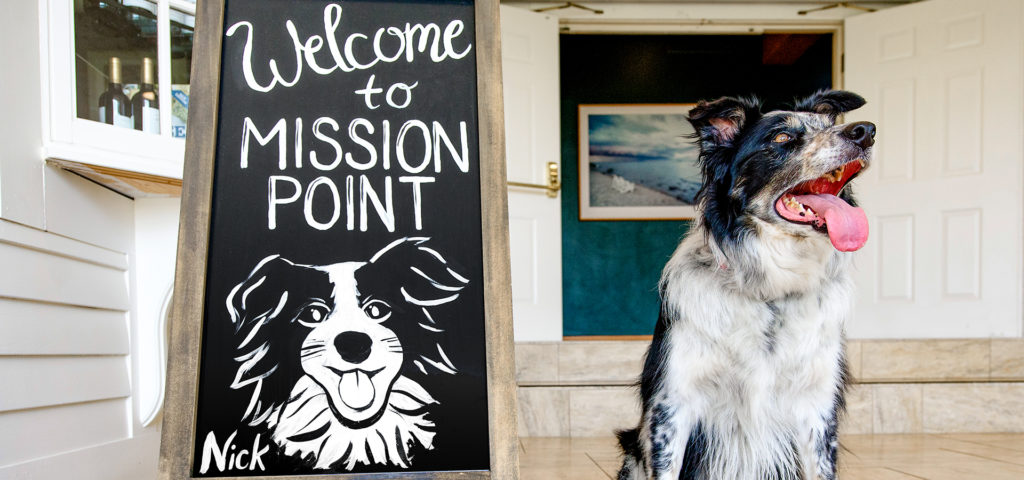 Dog Companion for Play Dates
Located on the sunrise side of Mackinac Island, MI, the Mission Point Resort
offers the perfect destination for furry, four-legged family members with a dedicated Pooch at the Point package, and pups will also love playing with Nick, the resident Australian Shepherd that roams the resort grounds. The picturesque resort also recently completed a $2M renovation to its charming outdoor Promenade Deck Pavilion perfect for the dogs to roam.
Happy Tails to You!
This Autograph Collection hotel Nestled alongside Marine Creek in the Fort Worth Stockyards National Historic District, Hotel Drover, celebrates the rich history and lore of Texas. The Happy Tails at Hotel Drover pet program provides pups with a custom dog bed, water and food bowl, branded pet bandana and leather leash, as well as a goody bag filled with dog treats. Pups can accompany any meeting or event at the hotel, so bring your pet to work takes on a new meaning in the Lone Star state.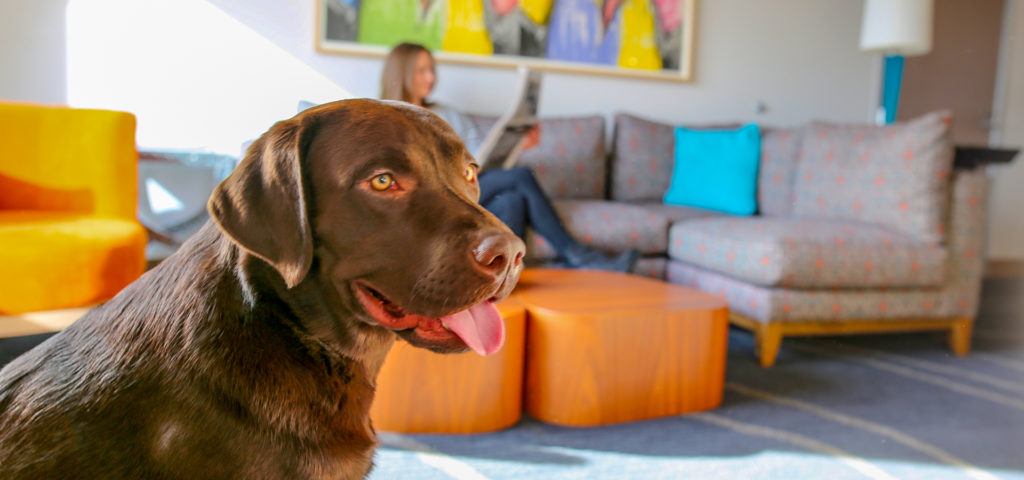 Bacon Infused Water
The ART Hotel Denver is a modern architectural gem where art and culture intertwine with an indoor gallery space. The hotel offers guests' friendly four-legged companions' water and food bowls, a comfy bed and dog treats upon arrival. The ART is located in the heart of Denver's Golden Triangle District, central to the best museums in town, for a day of exploring. Upon returning to the property, dogs can enjoy bacon-fused water. Fun fact – renowned Venice-based artist Larry Bell's dog Pinky was the hotel's first four-legged guest.
Very Important Paws
As a pet-friendly property in the private community of Cap Cana, Dominican Republic, Eden Roc Cap Cana offers a Pampered Pets special offer where beloved canine friends will be treated with VIP services (very important paws). The package includes a welcome amenity upon arrival along with food and water bowls, wide variety of pet treats, plush pet towels, Royal dog bedding, emergency pet food, along with walking and dog sitting service from $20 per hour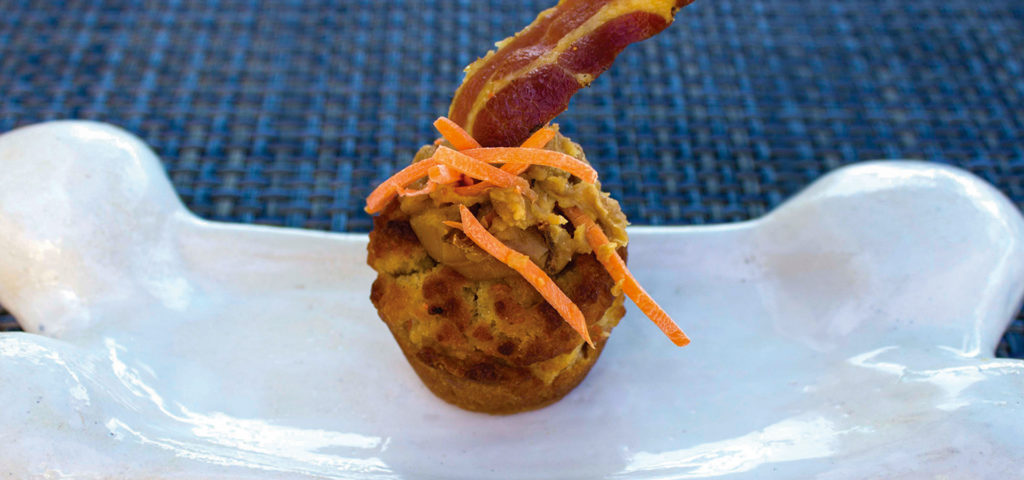 Dedicated Dog Menu and Beach
The dog-friendly Manchester Grand Hyatt San Diego puts groups in thought-provoking surroundings, where great ideas flow as readily as the shimmering waters of the bay right outside the hotel. At Sally's Fish House & Bar, furry friends can enjoy their very own dog-friendly menu including delicious offerings such as pupcakes with peanut butter spread, a frozen yogurt pawpsicle, rawhide bones and a surf & t-arf dish with salmon, grilled chicken and rice. Located conveniently within walking distance of many San Diego hot spots for dogs to play, head next door to Seaport Village or nearby Balboa Park, or catch a ferry across the bay to dreamy Coronado Island, complete with a dog beach.
Dinner with Your Dog
The Andaz Scottsdale Resort & Bungalows is a haven for our canine companions with its 23 acres of winding paths and sprawling lawns, and many of the nearby hikes and outdoor activities are dog-friendly. There is no charge for pets, and the resort requires at least three-days notice if guests choose to bring their pet. Weight limits are 50 pounds for one dog and 75 pounds total for two dogs. The hotel's signature restaurant, Weft & Warp Art Bar + Kitchen, offers "Dinner with Your Dog" where guests can enjoy the spacious patio and stunning views of Camelback Mountain with their pet. Every Wednesday, guests who order a pup meal from the new Doggy Menu can enjoy 15% off the entire bill (excluding alcohol and happy hour items) and $1 from every dog meal is donated to Lucky Dog Rescue.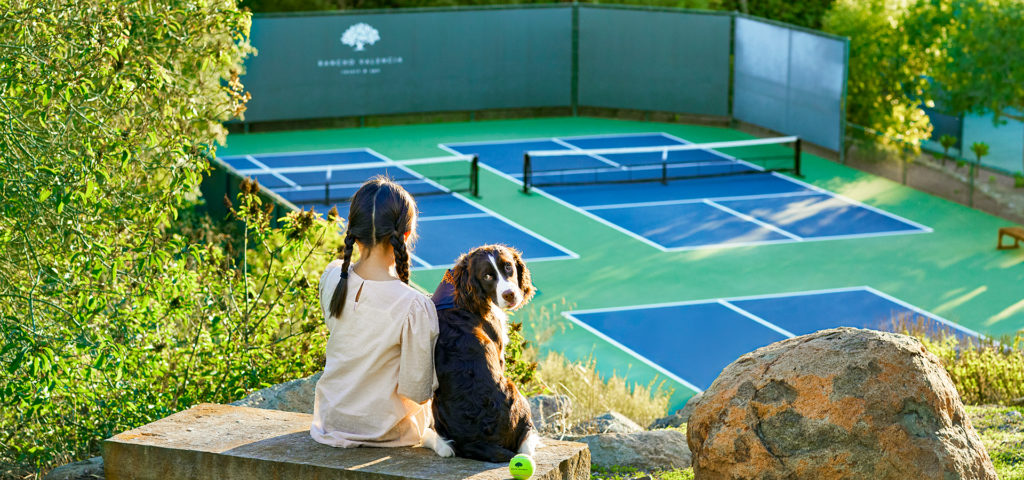 Doggie Tapas Anyone?
Maybe your dog just wants to graze or snack and not have a full meal. At the Rancho Valencia Resort & Spa in San Diego, pets are given the same outstanding service as human guests. Upon check-in, pet guests will receive a sampling of tasty doggie treats, "clean up after your doggie" bags and a plush doggie bed. As for room service, a special in-room Doggie Tapas menu featuring pet food favorites (such as shepherd's pie, chicken of the sea, and rin tin tin tartare) is available.
Dog Parks Galore
Hotel Haya embodies everything special about Ybor City's exuberant Cuban, Italian, and Spanish influences. Up to two pets are allowed per room and upon request they will have treats, beds and bowls waiting. Tampa Bay has been called Florida's most dog-friendly destination and for good reason. The city has the highest rates of dog parks per capita in the country, for example, Curtis Hixon Waterfront Park , Water Works Park, and Julian B. Lane Riverfront Park. There are also dog beaches including Davis Islands and a little farther south, Picnic Island that has space for picnics as well as pooches.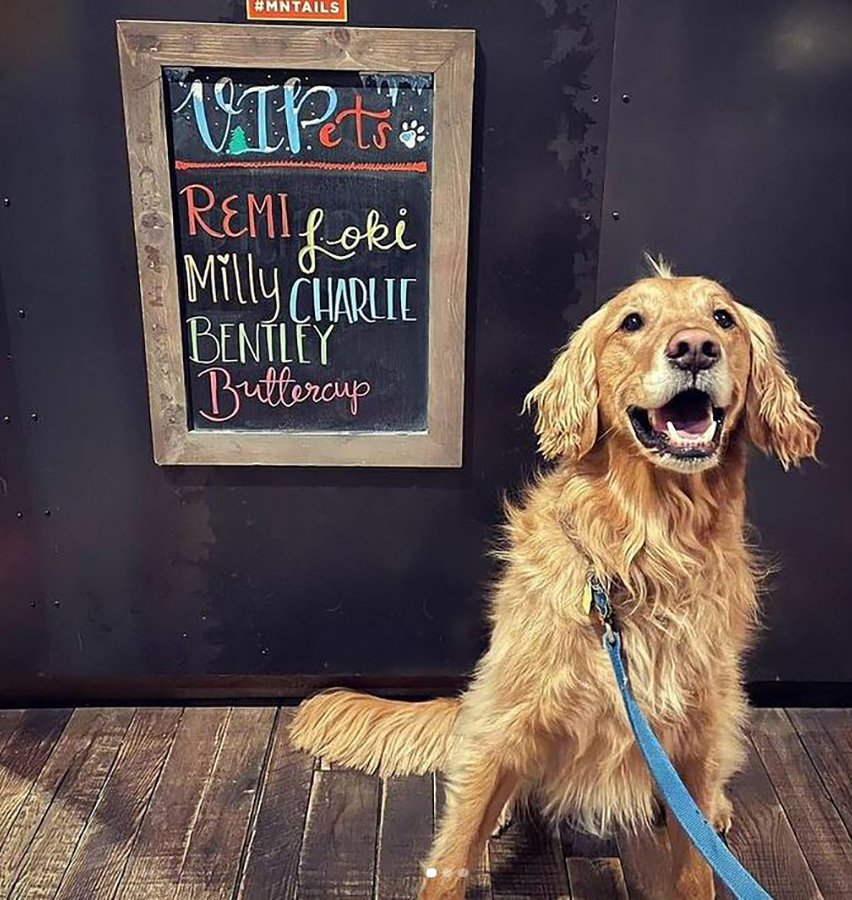 Memory Foam Bark Box
The Hewing Hotel is housed in a reclaimed former farm implement warehouse and showroom located in the bustling North Loop neighborhood of Minneapolis. Dogs are welcome in the Bar & Lounge as their humans enjoy Chef Nyle Flynn's creations that pay tribute to the region's strong Scandinavian roots with a menu influenced by rural Nordic practices of foraging, butchery and fermentation techniques and heavily driven by seasonality. A $75 pet fee has dogs howling for Hewing Hotel with thoughtful dog amenities including BarkBox memory foam dog beds and list of other dog-friendly outdoor dining, local attractions and dog parks. Treat pooches to a True North experience in the Twin Cities. From the over 100-plus dog-friendly breweries, 66 dog parks and hundreds of restaurants open to pets the options are endless.
PAWsome Pet Pampering Package
Originally opened in 1926, Ambassador Chicago in the ritzy Gold Coast neighborhood, is a short distance from the music venues on Rush Street and has hosted icons from Frank Sinatra to David Bowie.The hotel offers a special, pet pampering PAWsome Experience package with a custom dog treat, and dog toy from a local pet boutique, Tails in the City, plus an Ambassador branded food and water bowl, along with a 'Pet in Room' door hanger. Guests will also enjoy a 15% off coupon to Tails, waste disposal Bags, and a map with pet-friendly restaurants in the neighborhood.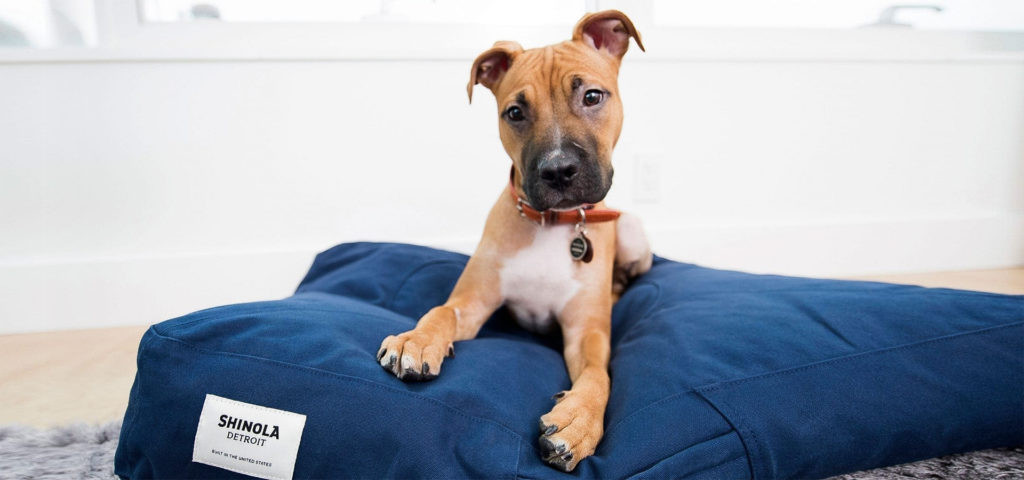 Paw Balm
Because pounding the pavement in the big apple can be hard on your paws The James New York – NoMad, located on the corner of 29th Street and Madison Avenue, near iconic Madison Square Park and the Flatiron District, man's- and woman's-best-friend are treated to plush beds, water/food bowls and calming spray/natural paw balm. With its convenient and central location, visitors can leave for the best of the city including Madison Square Park and Eataly, Macy's Herald Square, The Flatiron Building, Union Square and wonderful restaurants and world-class shopping.
No Up Charge at Kimpton
This brand of chic modern of hotels around the country from Nashville to Philly is extremely pet-friendly – no matter the size, weight or breed they accept all pets at no extra charge. And, one of the more passionate-pet areas in the world is the walking-friendly West Hollywood location of Kimpton La Peer with a new poolside Mediterranean restaurant, issima, where your dog will be right at home. "We always say, if your pet fits through our doors, we will welcome them in," said Nicholas Lobberecht, Leisure and Business Travel Sales Manager. So, by all means, order a negroni and relax with Fido.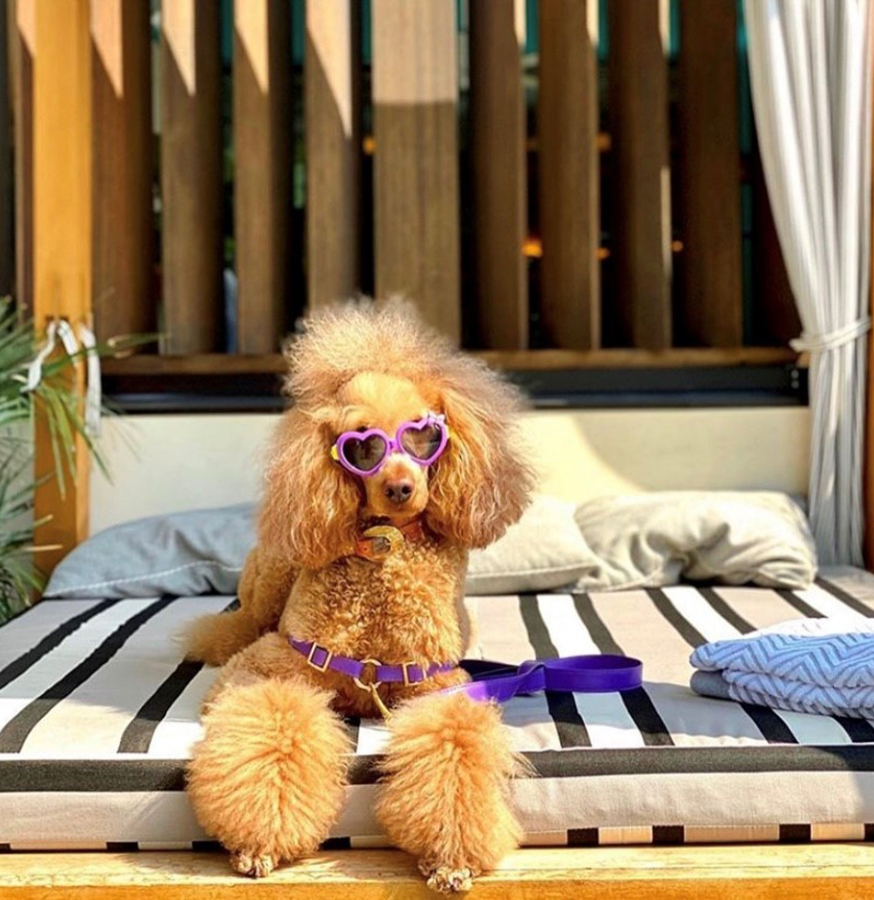 Co-working with Dogs
Boozehounds in Palm Springs is a new pet-friendly dining, bar and co-working concept with a cool mid-century modern design and a fun, laid-back atmosphere near the San Jacinto Mountains. Pet-lovers can grab a happy hour cocktail or bite daily from 3-5 p.m. from the globally-inspired and locally influenced dishes (including gluten-free and vegan options), and menu options for dogs.
Waze for Dogs
Paway, is the "Waze for Dogs" which means, users can see what furry friends they are passing by on the street and whether their dog can play or should stay away. Paway also gives live alerts to keep dogs safe and helps users stay connected with their Paw Community during these new time changes.
To build your dog community, simply share your post-walk Report Card to all your socials, allowing friends to see what restaurant you and your pup indulged in and any memorable highlights. Download the Paway app and meet a new paw pal today!