Slovakia's capital Bratislava is set in scenic countryside between the Little Carpathian mountains and the majestic Danube river. This historic city is a glorious mix of Gothic, Baroque, and medieval architecture, contrasted with striking modern and Communist-era buildings. Once you have taken a tour of the imposing castle, visited a cathedral that hosted the coronation of Hungarian monarchs, or marveled at the lines and angles of the Slovak Radio building, try these five fascinating ways to explore Slovakia's largest city.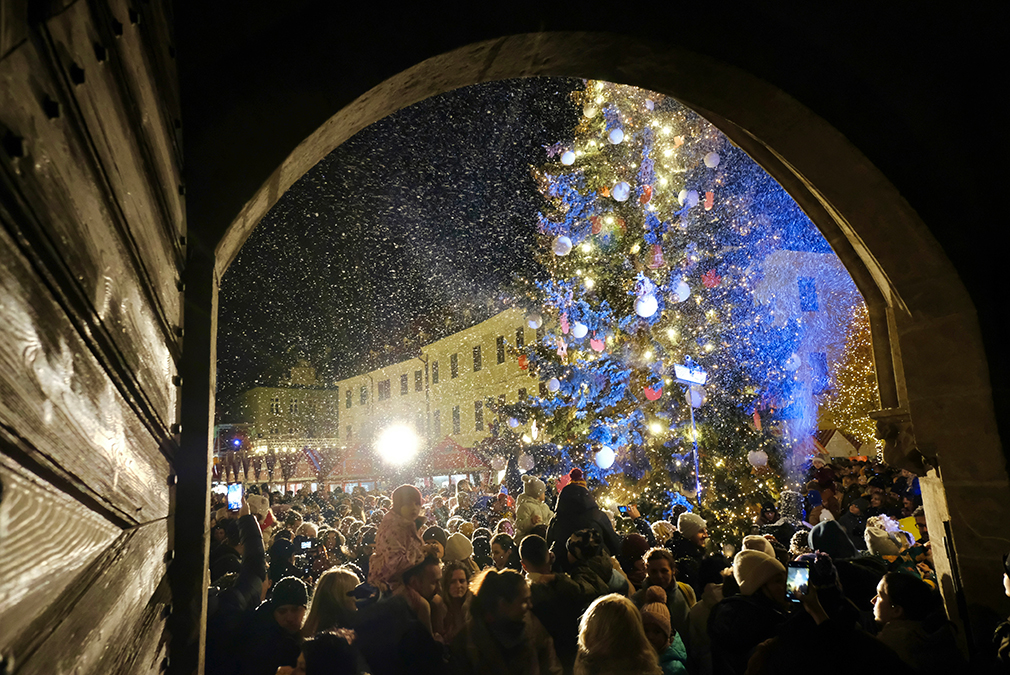 Welcome the Holidays at Bratislava's Festive Christmas Market
Get in the holiday mood and join the city's advent celebrations. From 24 November through 22 December, 2022, visitors can enjoy stalls decked with seasonal gifts, delicious Slovak specialties, and a program of cultural entertainment in the city's storied old town.
Main Square will be filled with the scents of traditional Slovak snacks – both salty and sweet – along with gift stands to delight every member of the family. Feast on goose, loksha and strudel, washed down with a warming glass of mulled wine. Or bring home a special memento of the city and the time of year: look for the "Bratislava Icons" – a range of gifts featuring famous landmarks like Michael's Gate.
Over in Franciscan Square, a packed program of concerts, spoken word recitals, theatrical performances, and Christmas plays will entrance visitors of all ages.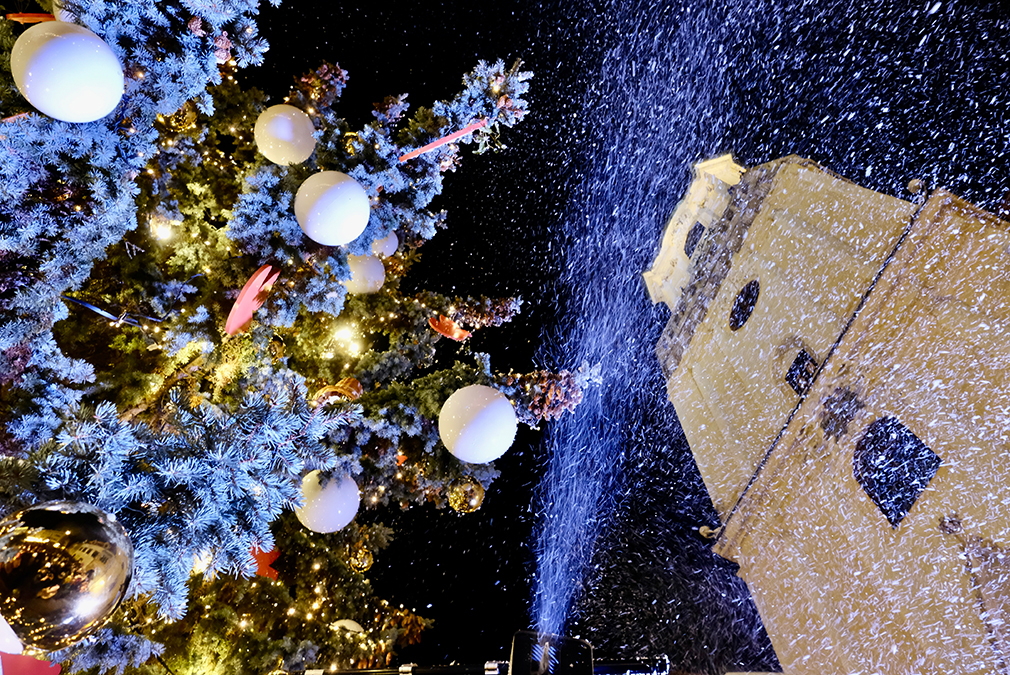 Enjoy a Bird's Eye View of the City, from a UFO-shaped Restaurant
Cross the Danube by Bratislava's famous 430-meter-long SNP suspension bridge and climb a further, dizzying, 95 meters to an exotic-looking observation deckamongst the pylons. With an appearance uncannily similar to that of an alien spacecraft, this structure is known affectionately as "The UFO."
On a cloudless day, visitors can enjoy views for 100 kilometers across the historic city and be perfectly positioned to enjoy a stunning sunset. Seeking an adrenaline rush? Sign up for the vertiginous sky walk. Or make an evening of it, with fine dining and cocktails in the glamorous, modern European restaurantheaded by award-winning Chef Jozef Masarovič.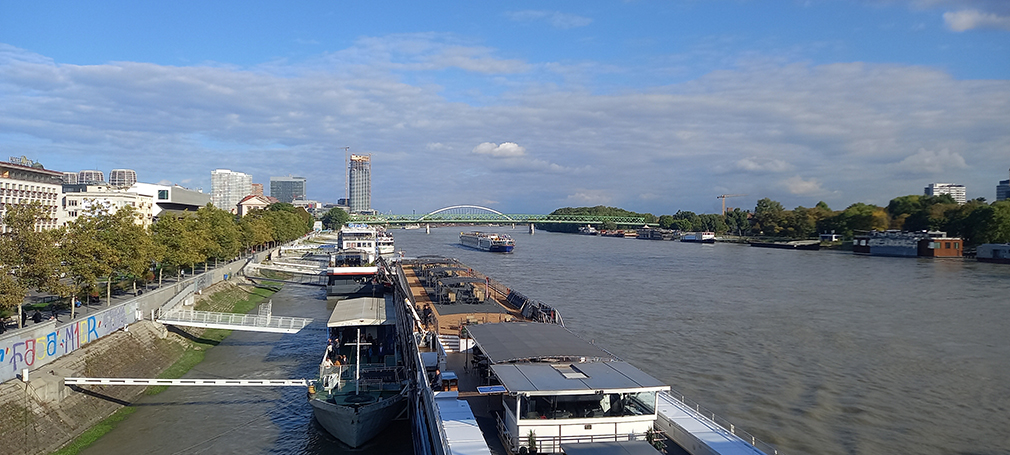 Enjoy the Azure Hues of Bratislava's Art Nouveau Masterpiece
The Church of St Elizabeth of Hungary, tucked away in a quiet side street in the eastern part of the old town, has a popular nickname. Known as "The Blue Church" because of its dazzling color, it is the most beautiful and most photographed of Bratislava's Art Nouveau buildings. Designed by Ödön Lechner, and consecrated in 1913, this Catholic church is a perfect example of "Hungarian Secession" style – a stunning mix of Art Nouveau lines, with eastern European decorative flourishes.
The church is painted in pure shades of blue that meld with the skies on a clear day; decorative detail is provided by intricate mosaics of majolica tiles. A 36.8-meter fairytale tower soars to the heavens above a blue roof – even the roof tiles match the color scheme. As for the interior? Yes, that is painted blue too.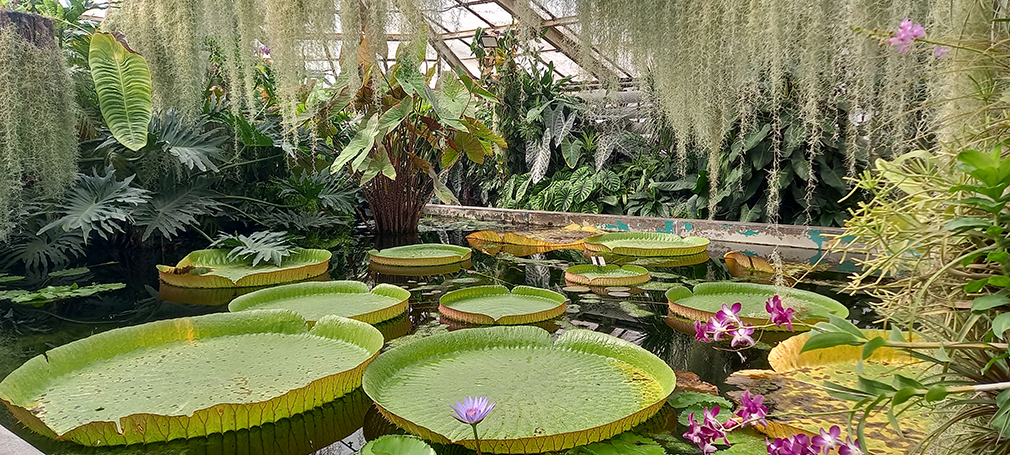 Explore a Peaceful Forest, Minutes from the City and Discover Some of Bratislava's Best Kept Secrets
One of Bratislava's great draws is its proximity to picturesque countryside – and that starts in the town itself. Stunning Horský Park provides acres of pristine forest, with walking trails and play areas for visitors to explore on foot or bicycle. It has become a very popular destination for families. A 130-year-old gamekeeper's cottage now hosts a "mini zoo" with some very friendly goats, piglets, and rabbits. The cottage also has a coffee shop where visitors can relax and refresh at indoor or outdoor tables.
The surrounding area is home to some cultural treasures too: The Lourdes Cave – a Marian shrine – occupies a former quarry, where a wall lined with 4,000 plaques shows gratitude for answered prayers. And a hilly stretch of grass has transformed into a sculpture gallery, hosting works by Jozef Kostka, Rudolf Uher, Pavol Tóth, Štefan Belohradský, Andrej Rudavský, Jozef Jankovič, Stano Filko, and Juraj Meliš – all groundbreaking 20th and 21st Century Slovak artists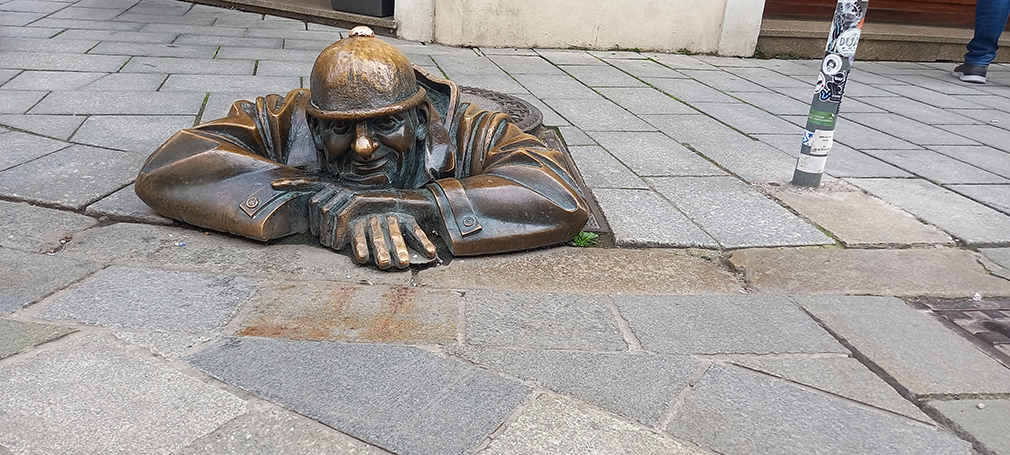 Meet the Old Town's Eccentric Inhabitants
Bratislava's old town has some unusual inhabitants – a series of much-loved statues, each with their own interesting story. Looking for somewhere to sit in the main square? You might have to share your seat with Napoleon's Army Soldier, deployed to the region then reputed to have fallen in love with a local girl. Close by, another soldier stands guard in his sentry box – while a statue of flamboyant dandy, based on a local character known as Schöne Náci, doffs a top hat to passing tourists. But perhaps the most curious sculpture of all is "Čumil" – "The Worker" a bronze statue of a smiling man, hiding in a drain in the middle of a thoroughfare – at once curiosity and trip hazard. Finding and photographing these quirky statues turns exploring the old town into a fun, artistic quest.