What to buy for your sweetheart if you can't make it to your most desired romantic destination and want to surprise them with an experience – or something cute to take on the next journey.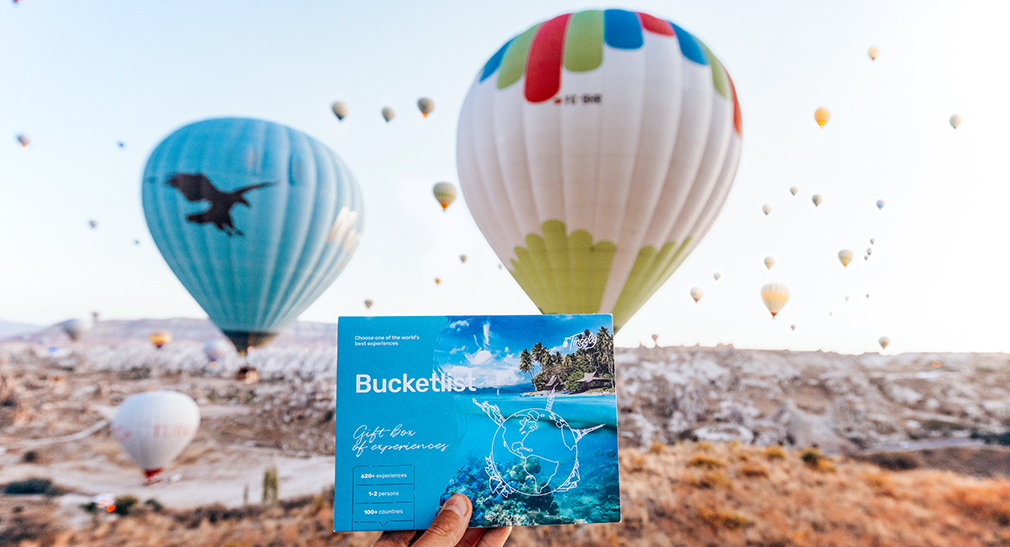 Give the Gift of Experience
New to the field, Tinggly is an eco-conscious travel gifting company where you can give the gift of an adventure. How it works: you give a Tinggly gift box to your special someone and inside there's a unique code to book an experience for two.
The Be My Valentine ($129) gift collection comes with hundreds of adventure options in over 100 countries ranging from a Paddleboard Yoga Class in Honolulu, a Champagne Sunset Sail in Australia, a Nordic Spa Thermal Experience in Quebec, and a Deep-Dish Pizza Tour in Chicago. The possibilities are endless so there's something for every couple.
And the best news of all? There's no expiration date to book an experience. All Tinggly gifts are delivered in eco-friendly packaging within 3-5 days and have an option for personalization. You can also send the gift as an e-voucher instantly. And for every box sold, they offset CO2 carbon emissions by 200% and remove 11lbs of plastic from the planet's rivers, lakes, and oceans.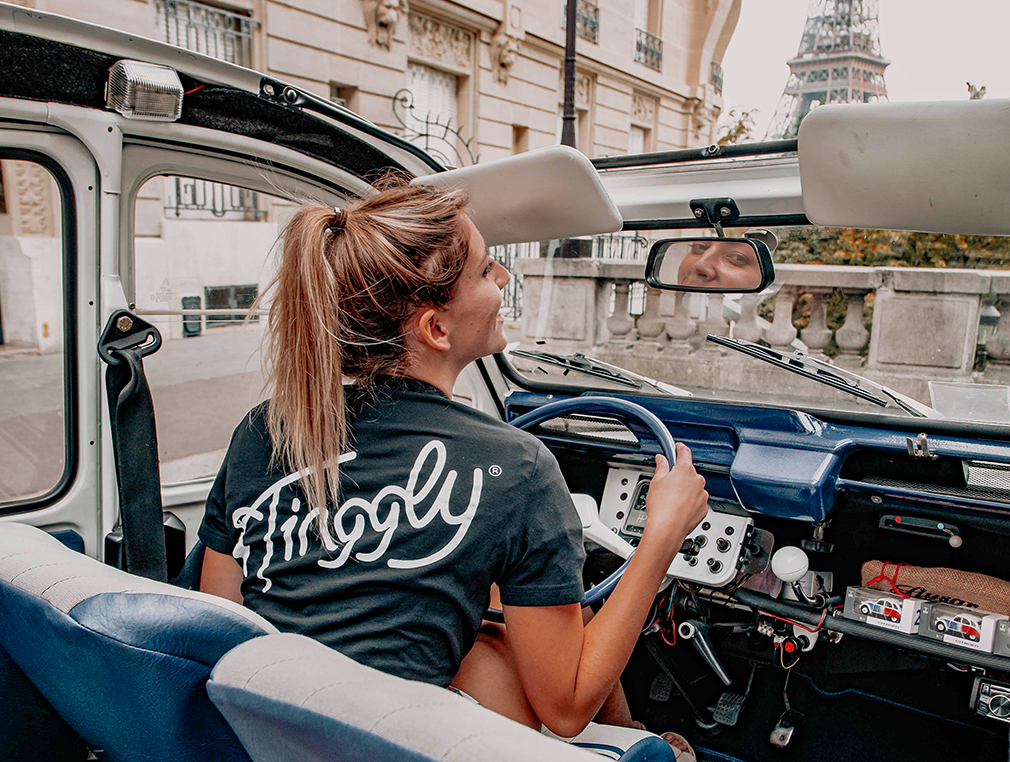 Embark on a Grand Adventure
If you do plan to make big travel plans this year, Black Tomato just launched "The Grand Adventure." This journey coincides with the cinematic debut of Agatha Christie's Death on the Nile directed by Kenneth Branagh. Starting in the UK and traveling through Africa, Australasia and North America, you will embark on multiple itineraries that follow in the author's footsteps based on her other best-selling books such as "The Mystery of the Blue Train" and "Murder on the Orient Express", among others.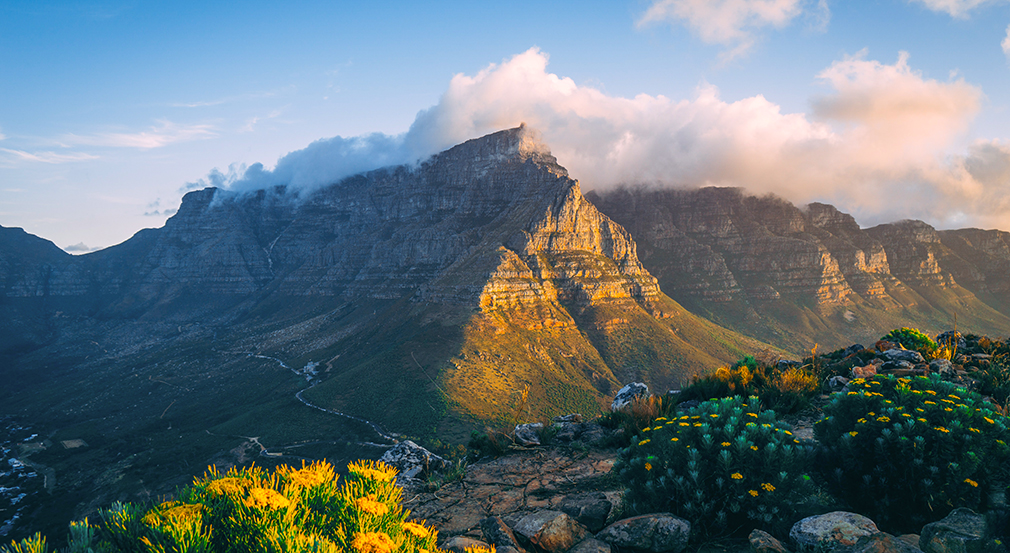 Scents from Around the World
Just on the market, Australian-based Glasshouse Fragrances Eau de Parfum is a worldly collection of scents that evoke your favorite cities (starting at $100) in two bottle sizes (50ml being more travel-friendly.) The four new heady options, with a bottle design by legendary designer Pierre Dinand, include Kyoto in Bloom: light and floral with notes of Camellia and Lotus; Forever Florence: powdery floral from perfumer Steven Claisse; Midnight in Milan: chypre floral featuring Saffron and Rose; or A Tahaa Affair Devotion: a complex gourmand fine-fragrance developed in partnership with perfumer Dominique Bouley.
Chocolate x Fashion
Experience the globe one bite at a time with the latest from fashion designer Marie France Van Damme who has teamed up with Hong Kong-based craft chocolatier Conspiracy Chocolate to develop seven new flavors.
The 75% dark chocolate creations are inspired by the cultural and culinary traditions of every city that the globetrotting designer is part of and come wrapped in individual packaging designs that also reflect the nature of each place. Unique combinations include Singapore's sweet and salty bar with notes of soy sauce, Dubai with Middle-Eastern hints of pistachio and dates, Morocco with rose harissa, Thailand's coconut and lemongrass combo, or the Beverly Hills' citrusy fresh orange peel with a brush of gold on the chocolate's surface paying homage to the city's glamor.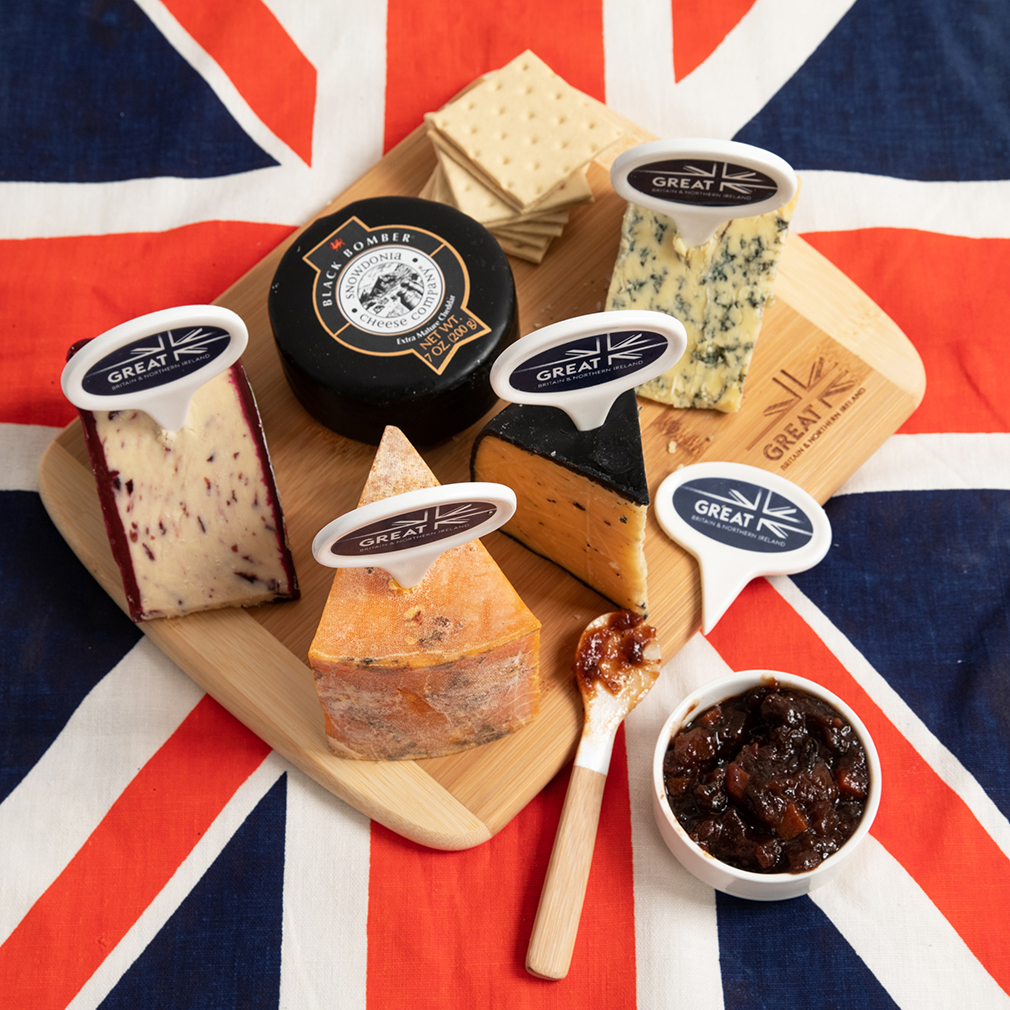 Global Gourmet Goodies
Real cheese lovers know that fromage from France is not the only game in town. The Great Britain branded cheese board is a gift set of five of the best locally-crafted British branded cheeses, including Quicke's Red Leicester, Coombe Castle Wensleydale with Cranberries, Long Clawson Stilton, Snowdonia Black Bomber, Somerdale Il Truffelino, a Scottish Chutney, and classic crackers from the historic city of Bath. ($149.99 included overnight shipping.)
And, if you're planning a picnic with all this bounty, Decoy (part of the Duckhorn family in Napa) has just released a new premium canned seltzer rose with black cherry ($11.99) that would pair well. Or, grab a corkscrew for GC Wines, 2019 Convivial Willamette Valley Red Wine, from Oregon's Willamette Valley, Burgundian blend which combines Gamay and Pinot Noir grapes.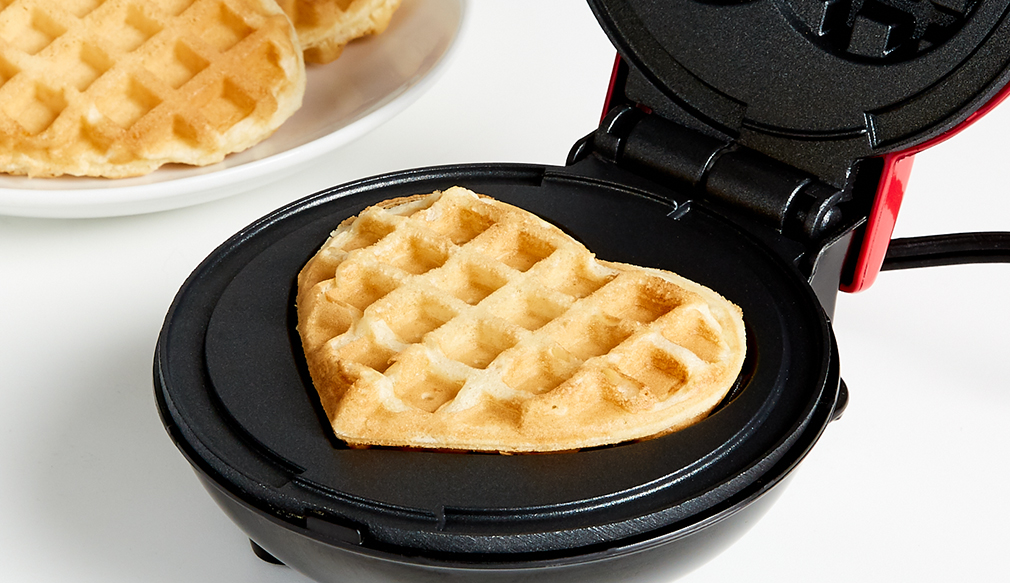 Heart-Shaped Waffles, Anyone?
For those who are escaping to an Airbnb, glamping, or even hopping on a plane, surprise your loved one with petite heart-shaped waffles on Valentine's Day morning. This adorable Dash Heart Mini Waffle Maker ($12.95) kitchen appliance is compact for travel and non-stick.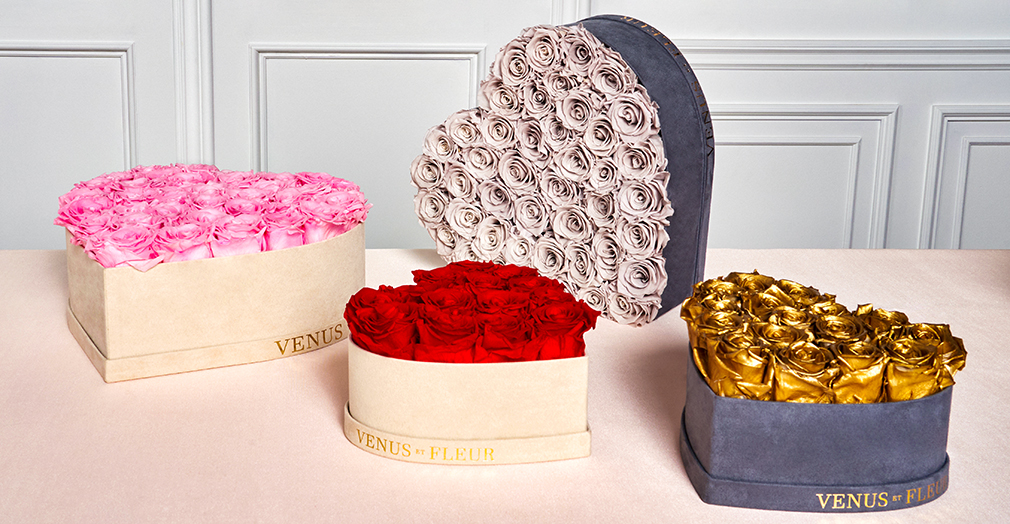 Flower Solutions
Want to bring flowers but too cumbersome for a flight? Venus Et Flur has the perfect solution: real roses that you can pack your suitcase in a mini-heart bundle box with a top cover ($159.) And, the best part? They last a year and will be an ongoing reminder of your love.
Bag It
The fanny pack is not just a travel staple but a fashion statement. STATE Bags (DTC mission-driven accessories brand for the whole family) has a new line for carrying all your stuff out on the road or just to the grocery store. A top seller is the Lorimer Fanny Pack – Water Resistant in Navy ($85) which is perfect hands-free ski or snowboard accessory.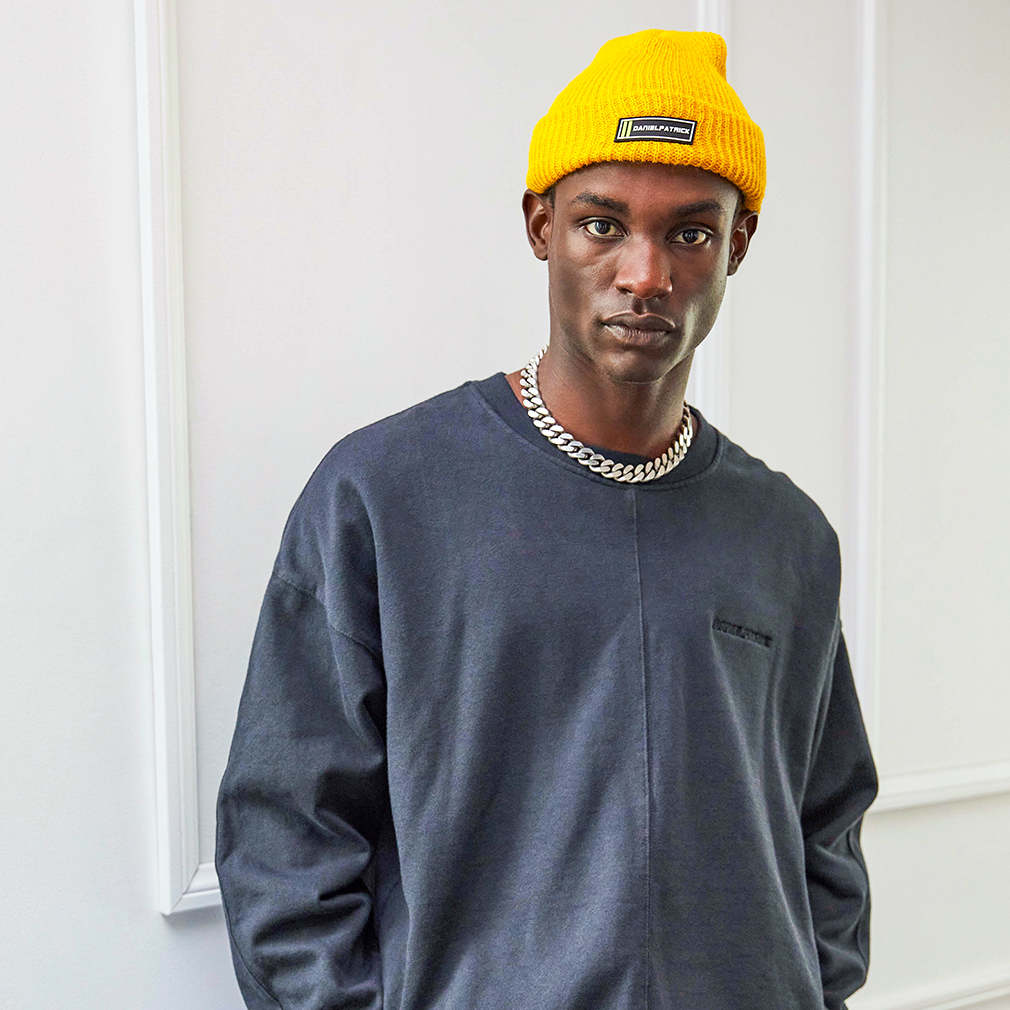 Safety x Style
Stylish and an amazing safety measure for biking, snowboarding or jogging, Daniel Patrick – who makes fashionable streetwear worn by everyone from James Harden to Justin Bieber, has a reflective Beanie in Neon ($85), that will actually help protect you, especially at night, while still looking cool.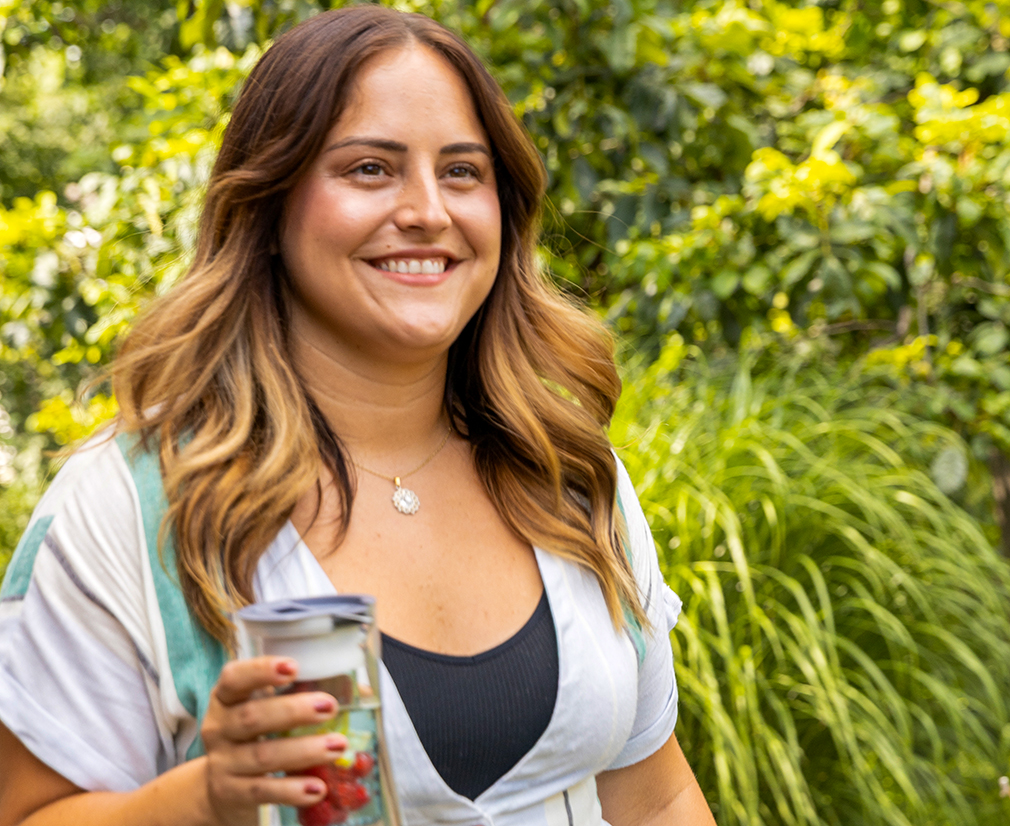 Hydrate in the Air
Hydros is a sustainable, reusable water filtration system in a chic bottle, carafe, or pitcher form ($20.) The portable 20 oz. Water Filter Bottle provides clean drinking water in under a minute thanks to its patented FAST FLO tech filter made from 100% coconut carbon. Imagine having this on your next flight!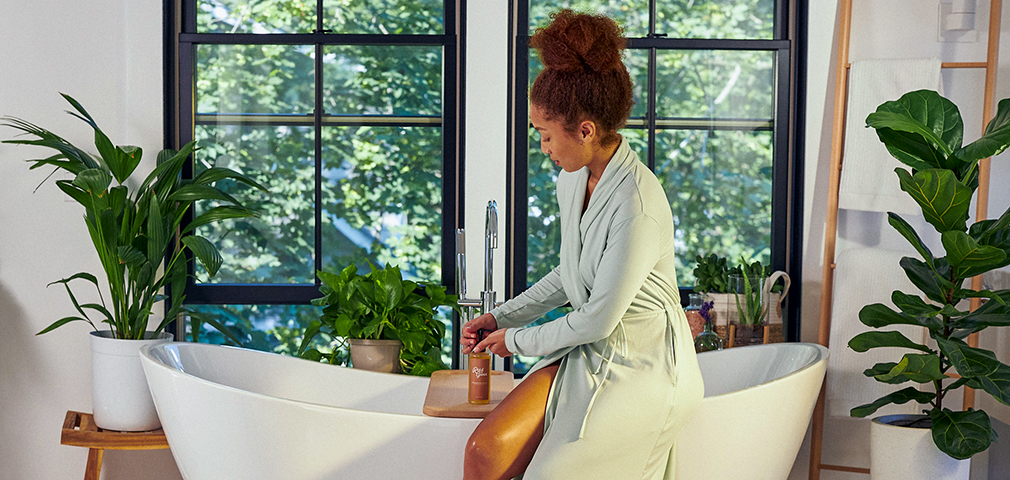 Snoozy Self-Love Soak
Whether you are arriving home from a long journey or just a long day, nothing says self-love like a long soak in the tub.Reed + Gwen is a natural, vegan, cruelty-free, botanical scented product. The Snoozy Bath Soak with Magnesium Flakes($38) is muscle-relaxing and stress-releasing which will help you get a good night's sleep. Top that off with a post-bath splash of Liquid Green Body Oil from earth-conscious beauty brand, I-N Beauty loaded with antioxidants and organic aroma oils to nourish and revive your winter skin.