Those who haven't eaten anything on a flight in a few years are not alone — a lot of travelers who err on the side of caution and continue to mask on planes skip snacks and meals to minimize the time their faces are "naked." If you do manage to take off the mask and eat, you'll be instantly reminded that food can taste pretty bland at high altitudes.
"You can't smell very well because your nose will be dry, and you can't identify the flavor or the aroma of the food," Sophitmanee Sukalakamala, associate professor at Johnson & Wales University, told Washington Post. "You lose about 30 percent of your taste onboard."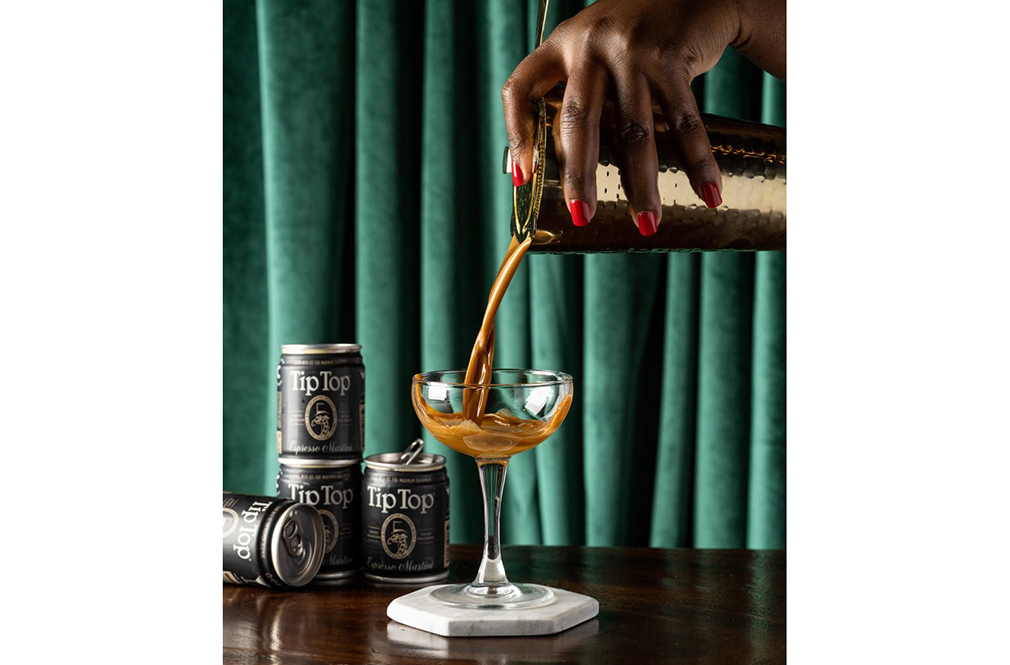 But sexy food and beverages sell, and airlines have been starting to bring back some of the fancier pre-pandemic options and forging new culinary partnerships to entice customers to book air travel once again. Whether you're taking a short flight or going global, you can forget the peanuts — it's time to crack into an espresso martini! Here's a look at what's new and returning to the sky.
According to Food & Wine, Delta Airlines passengers can now order canned espresso martinis by Tip Top Proper Cocktails on their flights. The trendy beverage is available on domestic flights on all cabins. If you're flying international on Delta, it gets even better: the airline announced in January that the Delta One dessert cart is back to roam the aisles with chocolate ganache opera cake, bespoke ice cream sundaes and a fruit and cheese plate with selections by the renowned California companies Cowgirl Creamery and Cypress Grove Cheese.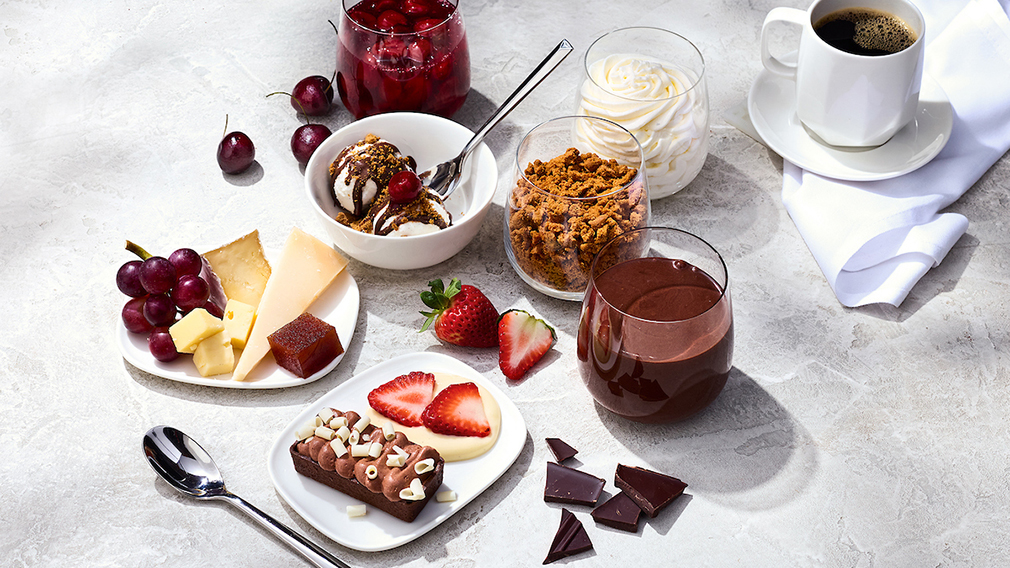 Also returning after a three-year hibernation in April is Austrian Airlines' acclaimed in-flight dining program, which is called Flying Chefs. Business class passengers on long-haul flights can select from what a statement describes as "innovative dishes from around the world," with new options launching now and a complete catering experience to come by the summer.
USA Today recently praised Alaska Airlines' new menus in both the first class and main cabins. Passengers in the former can have international dishes like shakshuka and jerk chicken with kale and lime cilantro rice, while those seated in the latter can order healthy fare like ginger beef wraps and fruit and cheese platters. The menus change seasonally and keep trends and small regional producers in mind.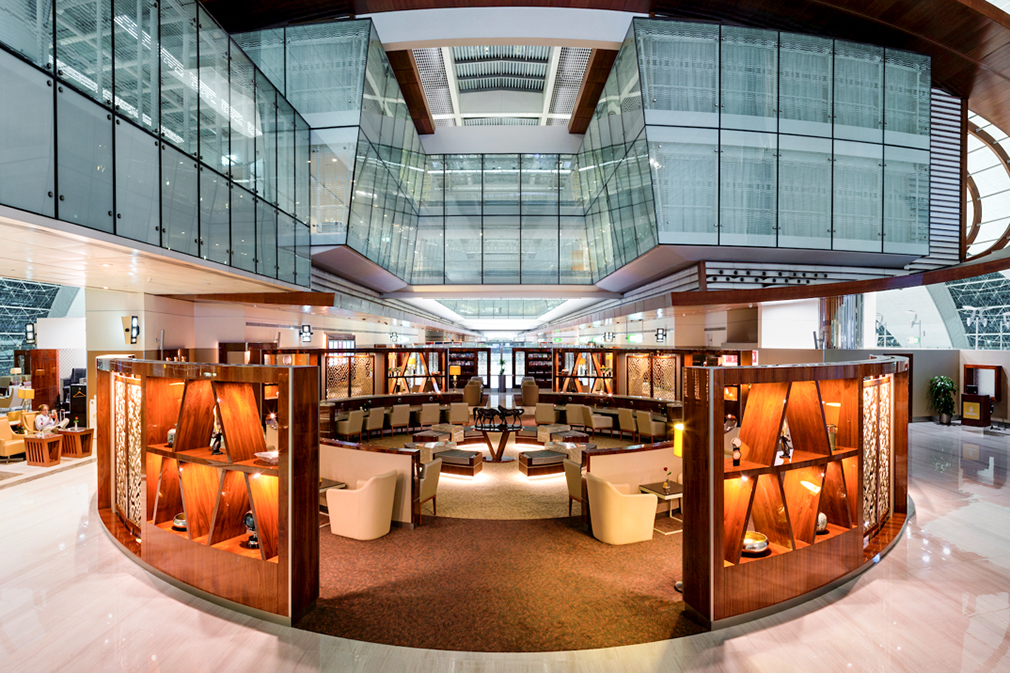 In the Middle East, Emirates now offers a full vegan menu with equal billing to an omnivorous one with Persian caviar, part of a $2 billion overhaul, according to The Food Institute. As world leaders in luxurious inflight food experiences bolster and create new programs right now, the publication reports that industry forecasters have noted a trend toward plant-based offerings, with new vegan menus onboard throughout Asia and South America on Japan Airlines, Korean Air and TAP Air Portugal.
Celebrity chefs like Gordon Ramsay, Daniel Boulud and Marcus Samuelsson were early to partner with airlines to design menus. Now, this phenomenon is on overdrive: Air France, for example, has partnered with 17 well-known French chefs for the 2023 season.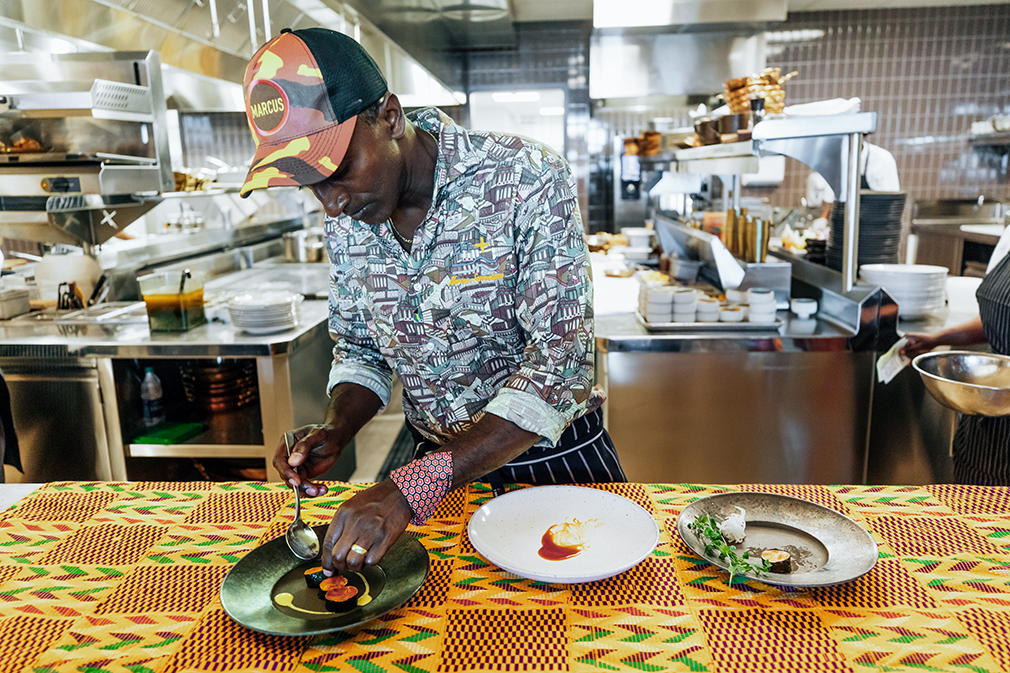 The options to eat and drink while on a plane are looking up — but you still might want to pack your own hot sauce.