If you can't make it to some of your favorite destinations this holiday season, you can still buy gifts from some of your most memorable trips, hotels and iconic destinations for loved ones, friends and even yourself (no one is judging.)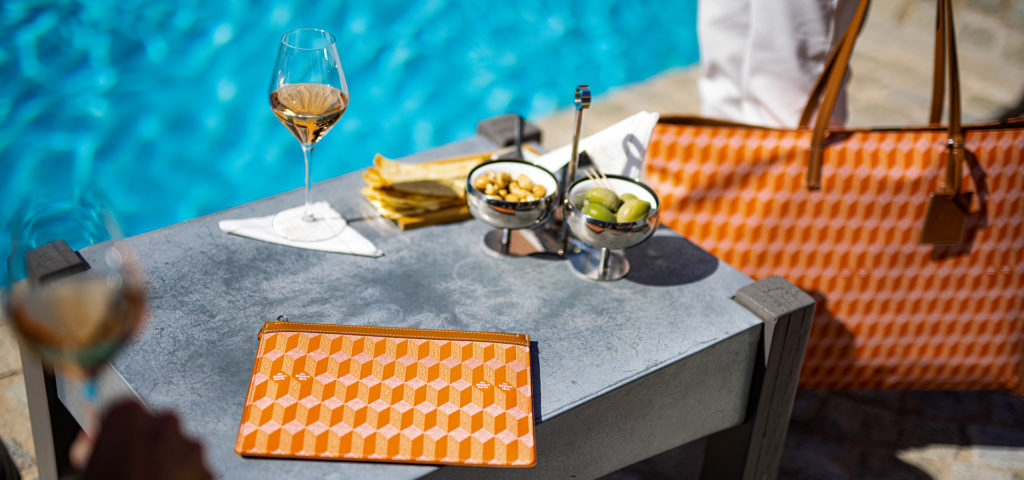 Byblos St. Tropez
The iconic South of France location, Hotel Byblos in Saint Tropez has announced the launch of its new online shopping experience, featuring a dedicated personal shopper. The brand-new e-boutique offers customers from all over the world the opportunity to purchase items from the most famous Tropezian hotel, and its world-renown nightclub since 1967, Les Caves du Roy. The e-boutique also includes exclusive products created in partnership with brands such as Missoni Home and Au Départ Paris. You can also find travel-friendly items such as phone chargers backgammon game sets and chic carry-on bags. Providing the ease of digital access with the service of luxury 5-star property, customers can also purchase custom-made items. Upon virtual check out, a personal shopper will assist them in a step-by-step process for a smooth shopping experience.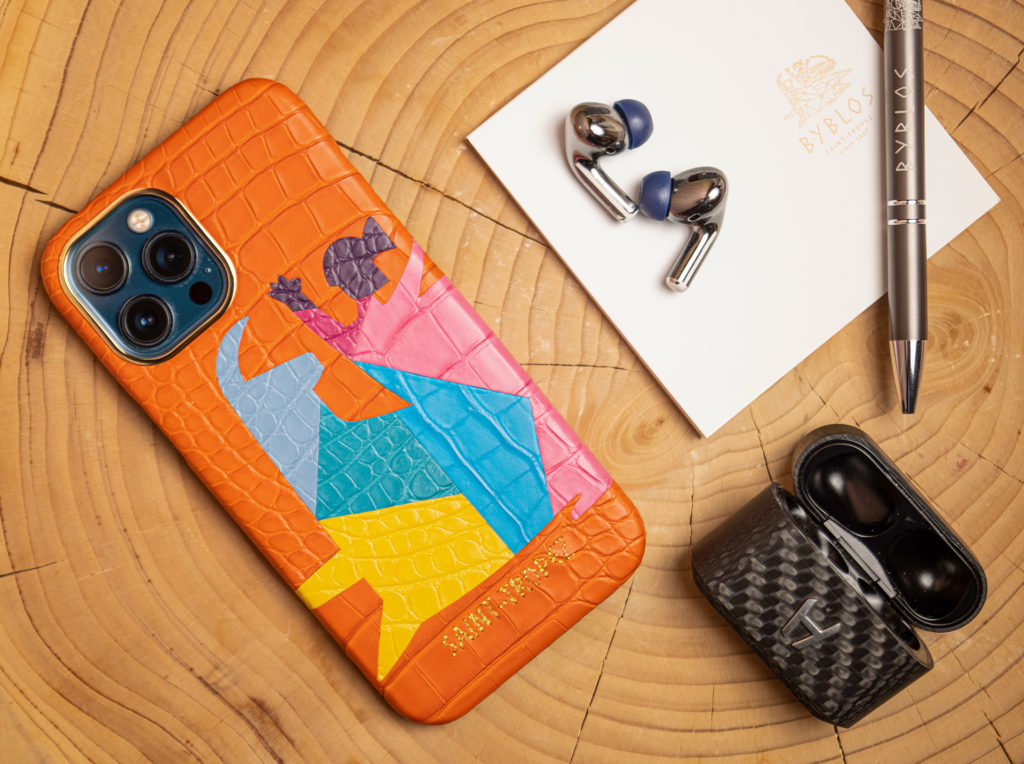 To take this French-theme a step further, Cie Luxe | Your Life Styled works with family-owned companies in London, France and Australia. The Citrus or Floral Travel Hand Cream Trio,( $24), from Compagnie de Provence, are fresh verbena scented hand creams that are purse or laptop case size for travel ease. For your toiletry bag, there is also a Compagnie de Provence Travel Bar Soap and Hand Cream Sets ($9) with traditional Marseille soap using vegetable oils from Provence, with Fig of Provence to Pink Grapefruit and Orange Blossom.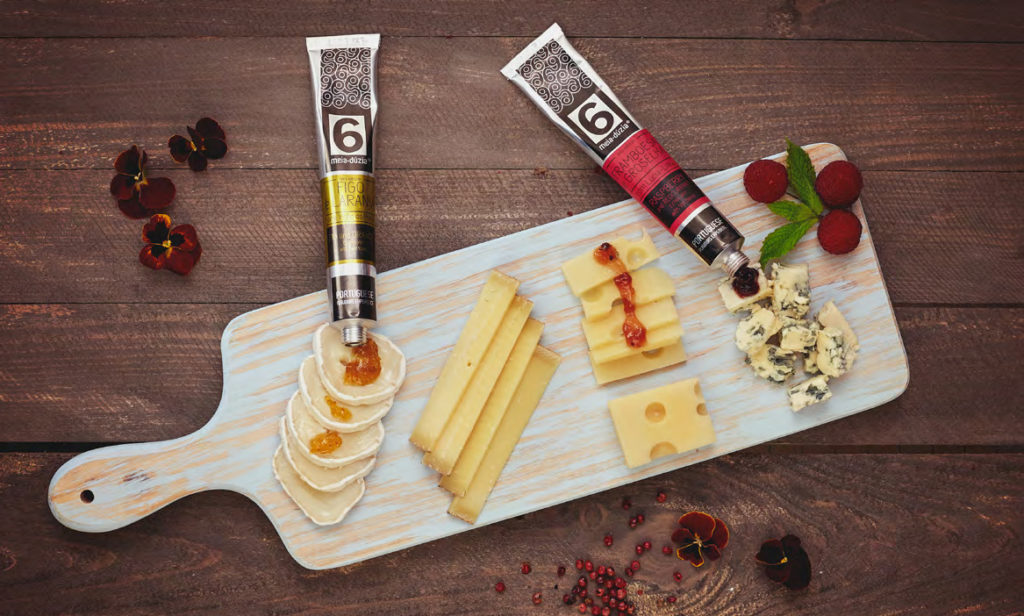 Portuguese Food Tubes
Just in time for holiday shopping, meia.duzia6, a collection of artisanal Portuguese food products is coming into the U.S. market for the first time and is a unique gift. The products are packaged in chic, aluminum tubes with jam, chocolate, chutney, olive paste, olive oil and honey infused with wines, herbs and spices from various regions of Portugal. Created by a local brother and sister team in the Northern region, they combined their love of art and cuisine to reimagine and elevate the presentation and flavor pairings. Not only do the individual tubes enhance cheese and charcuterie boards, but they can add an interactive element to entertaining.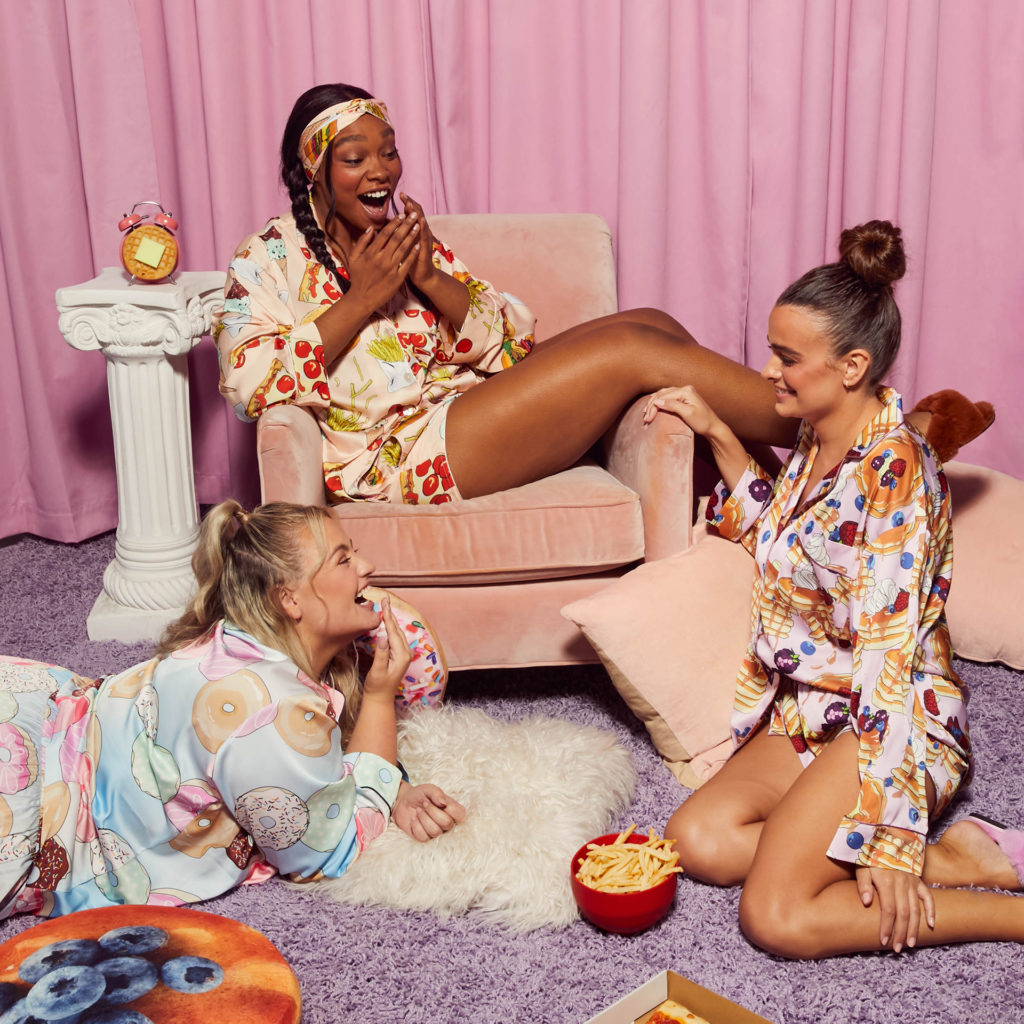 And, while you are at home snacking, or maybe traveling to see the in-laws, Cravings by Chrissy Teigen (Mrs. John Legend) has a new line of loungewear with cute travel themes. Everyday Vacay Robe ($62) has a silky-textured that is lightweight and airy for travel. Everyday Vacay Scrunchies ($16) are a trio of brightly-colored hair accessories that are gentle, yet strong. The Tie-Dye Wrap ($78) is perfect for poolside lounging and Lookin' Like a Snack PJs ($88) or headband ($14) are printed in three-different patterns with Chrissy's all-time favorite comfort foods: junk food, donuts, and a short stack of John's famous pancakes.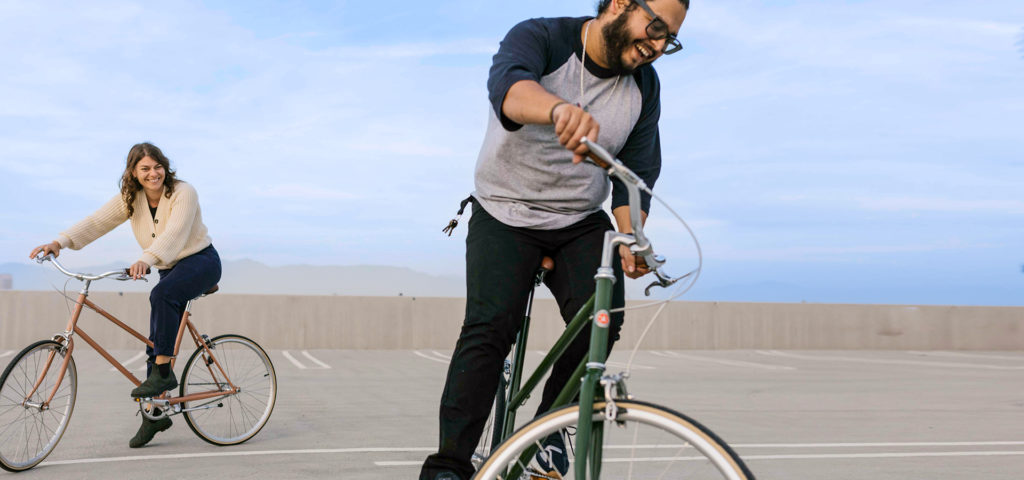 Big in Japan
Tokyobike began in the Tokyo suburb of Yanaka in 2002. Twelve years later the company opened in New York with a bike that was quick, comfortable and beautiful enough to hang in your living room – a feat that had not been accomplished before.
The creators call it "Tokyo Slow," which was developed with the knowledge that a bike is more than a mode of transportation, but a tool for contemplation. This unique way of thinking, along with the showpiece yet highly functional bikes are now available in London, Berlin, Milan, Melbourne and Los Angeles at the Row DTLA.
The Mono is newly available in three color options for $625.00 and is a low maintenance bike that's still high performing, for work, the store, and only rarely to the mechanic. The little kids' balance bike Paddle for $190.00, introduces young ones to the joys of riding by way of balance and gliding.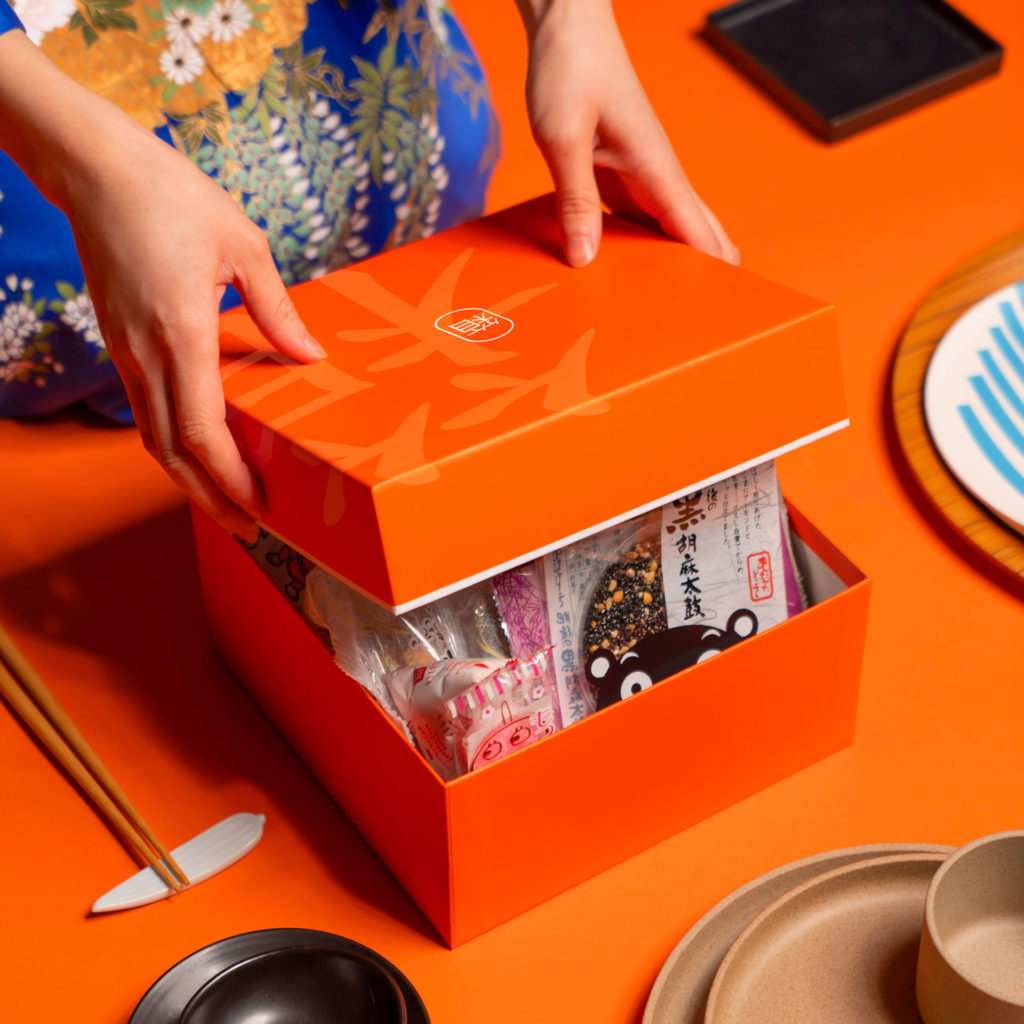 There are a variety of ways for Japanese food lovers to get the snacks, drinks and ingredients they crave this holiday season. Ochadokoro Sanwa ships traditional tea sets as well as tea and sweets worldwide. Famed tea shop Ippodo Tea also carries an incredible array of teas and utensils to recreate a tea ceremony at home. Japanese snack fanatics can get their friends and family on board with a Bokksu subscription. Each box contains a wide range of 20 to 25 snacks that changes every month. For those trying to find gifts for the liquor connoisseur in their life, Yamazaki Distillery, Japan's first and oldest malt distillery dating back to 1923, ships their famous whiskey to the US for purchase at your local liquor store.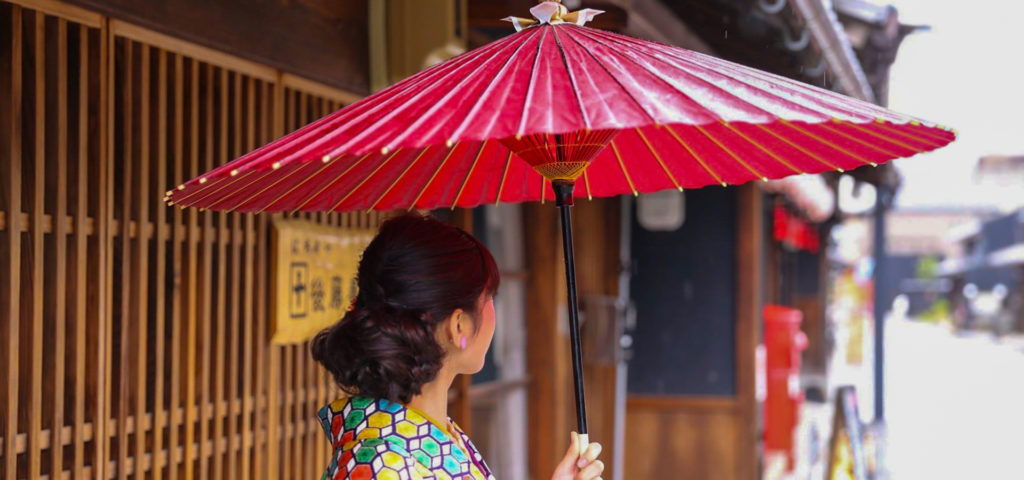 Tokyo-based Salz Tokyo has everything shoppers need for an authentic kimono and is widely regarded as one of the best places to purchase one online, and there's a wide variety of patterns and styles to choose from. For a matching traditional oil-paper umbrella, Wagasacasa Umbrellas ships these gorgeous handmade umbrellas worldwide.
Home to more than 100 traditional crafts and everyday items, Gifu Prefecture's new Amazon and eBay storefronts offer the perfect gifts for all travel and design lovers. Created by the prefecture to promote local craftsmen and to showcase the best of the area, items such as dishes, teacups, fountain pens and more can be bought from the website. Purchases will benefit small businesses in Gifu.
Kyoto is well-known throughout Japan for its long history of local artisans and Kaikado offers a selection of tea and confectionary candies, perfect for serving during the holiday season. Shoyeido carries almost every Japanese incense imaginable, including handmade bundles from craftsmen. Shoppers looking for the home chefs in their lives can find premium handwoven wire-netting utensils from Kanaami-Tsuji. The store offers a wide selection of sieves, strainers, baskets and grills. Hosoo also offers an incredible selection of items from tableware to pillows to art.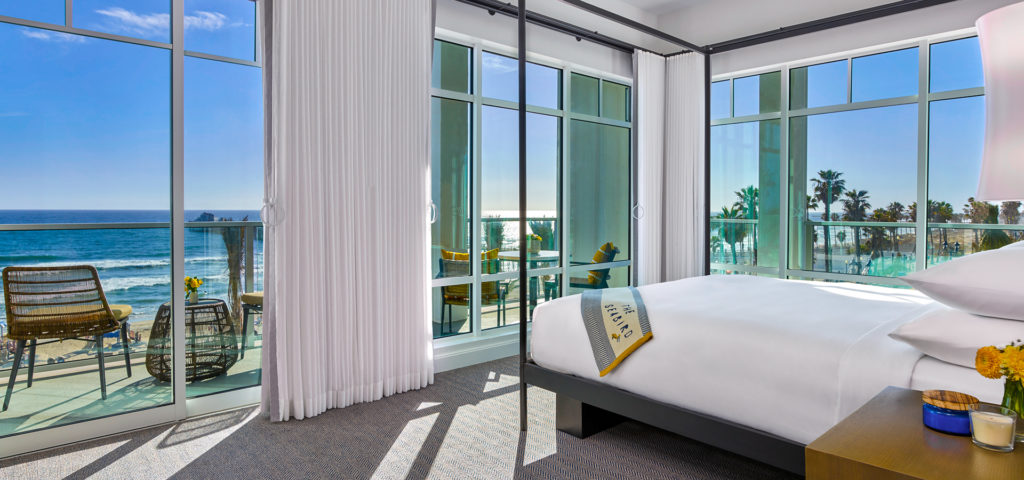 Shop the Room in Oceanside
Sister properties Mission Pacific and The Seabird, have an in-room shopping program where items that are already in the room can be sold to guests. Not just local artisan snacks and beverages, but playing cards, sunscreen, customized robes, slippers, canvas bags, straw beach totes, throw blankets, hand lotion and soap from Apothia and more. Mission Pacific also has a retail shop The Ozone where they also sell these items along with books, beach fashion, home décor, art and gifts.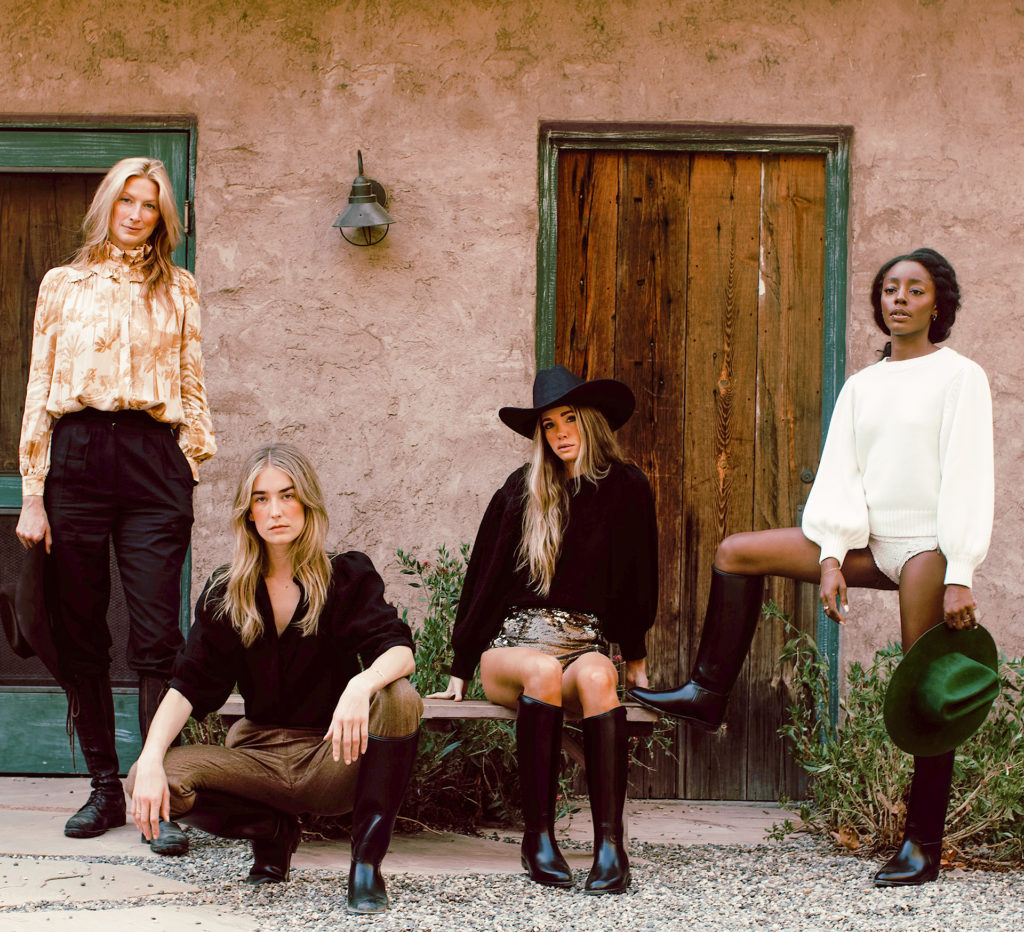 Ranch Chic
The Alisal Guest Ranch & Resort just announced the launch of its e-commerce site, Shop Alisal, just in time for holiday gifting. This beloved Santa Ynez luxury ranch online shop is loaded with branded merchandise, Western accessories, Alisal apparel, holiday trinkets, and even a "RNCH" collaboration with celebrated local designer Heidi Merrick – think hoodies, trucker hats, crewnecks perfect for the ranch, the road or a plane.
And, while you're in wine country, take along a cool new wine gadget by Aervana Travel. This portable wine aerator is perfect for the road, camping or when you can't take a decanter to let your vino breathe. It comes with a corkscrew and is compact enough to fit into a purse, but at the touch of a button, it turns tannic wine into a smooth-as-velvet liquid in seconds. ($79.95.)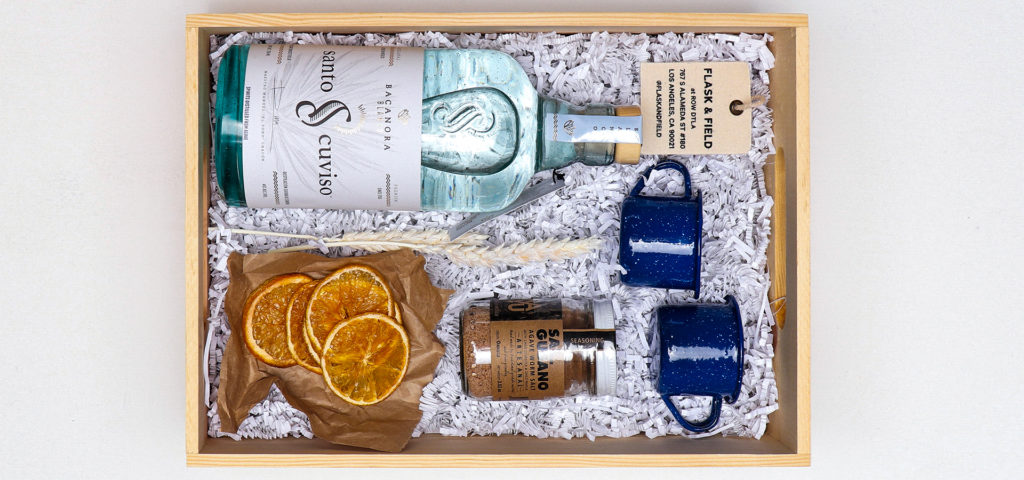 Mexico Mezcal
For the best après ski or hiking cocktail, Flask and Field's Campfire Sipping set features Bacanora, a type of mezcal from Sonora, Mexico. It's not as smoky as most mezcals, which is why it's loved by both tequila and mezcal aficionados. It's dry, complex, with a kick of pepper and a grounded, earthy finish. Packaged with two enamel campfire cups it's the perfect way to relax after a long day of working those trail legs.
And, if you want to create a cocktail on the go, try a trio of Booze Dust. This just-launched cocktail mixer comes in Lemon Lime, Pink Lemonade, and Grapefruit, plus has hydrating electrolytes, immune-boosting vitamins and liver-supporting amino acids, packaged in small, travel size shake-top bottles.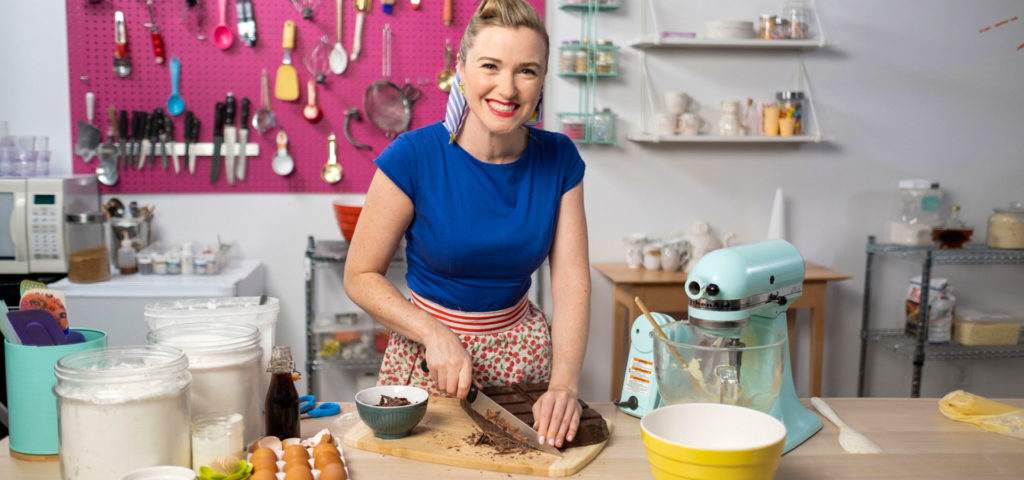 Global Group Experiences
Nothing like gifting an actual experience that you can do as a family or group. Amazon Explore just launched group experiences, allowing up to seven different devices to book the same virtual excursion and enjoy the experience together, with experiences that parallel real-life tours and activities, both in interpersonal connection and authenticity. Whether you're sharing your love of empanadas with other foodies or touring down under in Australia, group experiences enable customers to discover destinations around the globe and connect with individuals who share their same interests, no matter where you are on the planet this season.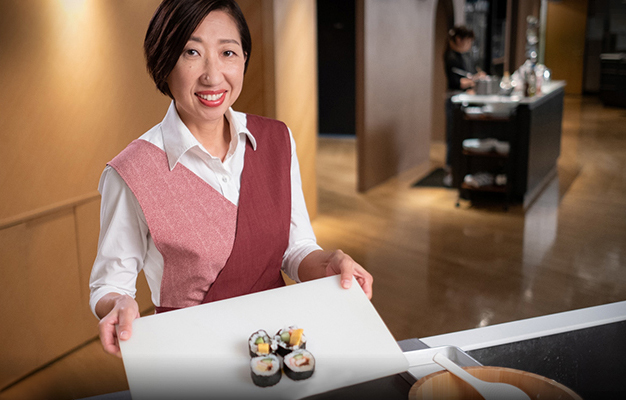 Starting at $14, customers can browse Amazon Explore's new group experiences on its homepage here. Amazon Explore allows you to have fun, learn, shop local, travel and discover new places right from your computer, now with the added bonus of creating connections across the globe through experiencing moments together with other explorers. Some highlights that we would book include: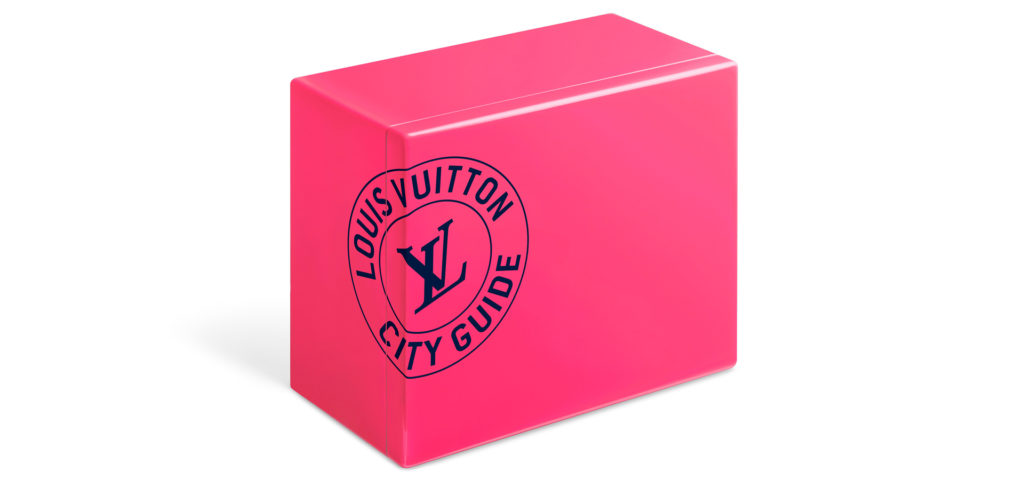 Chic City Guide Books
Since 1998, Louis Vuitton has instilled its nomadic nature into its City Guides and this fall, the brand has launched the revised and updated editions for 15 cities: Paris, Beijing, Berlin, Cape Town, London, Los Angeles, Mexico City, Milan, New York, Prague, Rome, Shanghai, Sydney, Taipei and Tokyo. The guides include recommendations for hotels, restaurants, shopping, culture, nightlife and more. Each guide has a guest, a celebrity or in‑the‑know local who offers his or her personal vision of the city, sharing travel memories and favorite spots. Available in both French and English versions, in a stunning lacquered wood box, in a choice of five bright colors: Sydney blue, Cape Town green, Rome yellow, Berlin orange and Taipei pink. ($37-$62)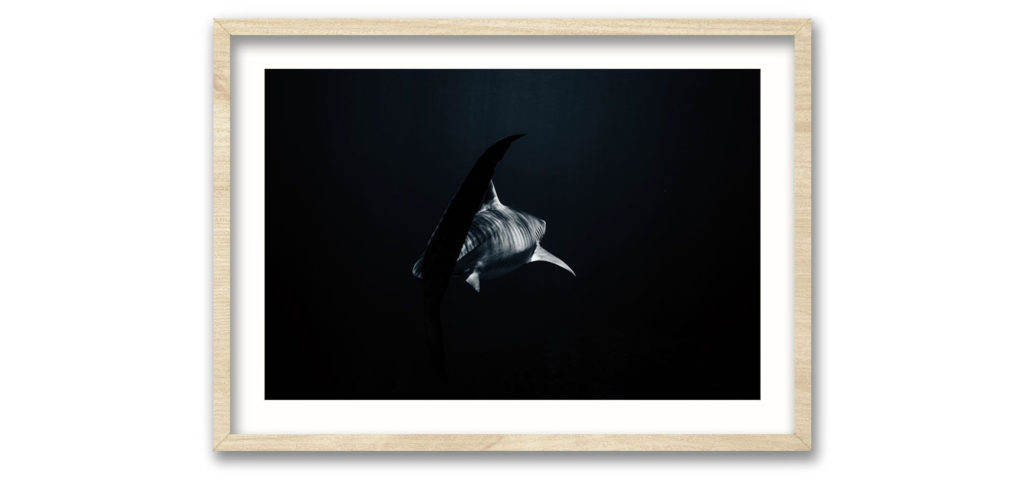 Memorable Photography
Another great idea is a photographic work of art from a beloved location. Driftward offers premium prints of favorite travel destinations. Choose from a list of artists and photographers with landscapes and ocean scenes from some of the most iconic destinations around the globe from Tahiti, Bali, Hawaii and Laguna Beach in color or black and white. The sizes range and prices are also spot on starting at around $145 per print. Happy shopping!