Irish rock band U2 immortalized the California desert area about 30 miles outside of Palm Springs with their 1987 album cover, but Joshua Tree has been a spiritual hiking getaway, particularly for Southern California dwellers, for decades prior to that best-selling release.
The vast San Bernardino Mountain region also encompasses old-time hideaway, Pioneertown, where dozens of Hollywood westerns have been filmed since in the 1940s, with the rest of the Yucca Valley region near 29 Palms encompassing the hot new high desert-dwelling and vacationing triangle.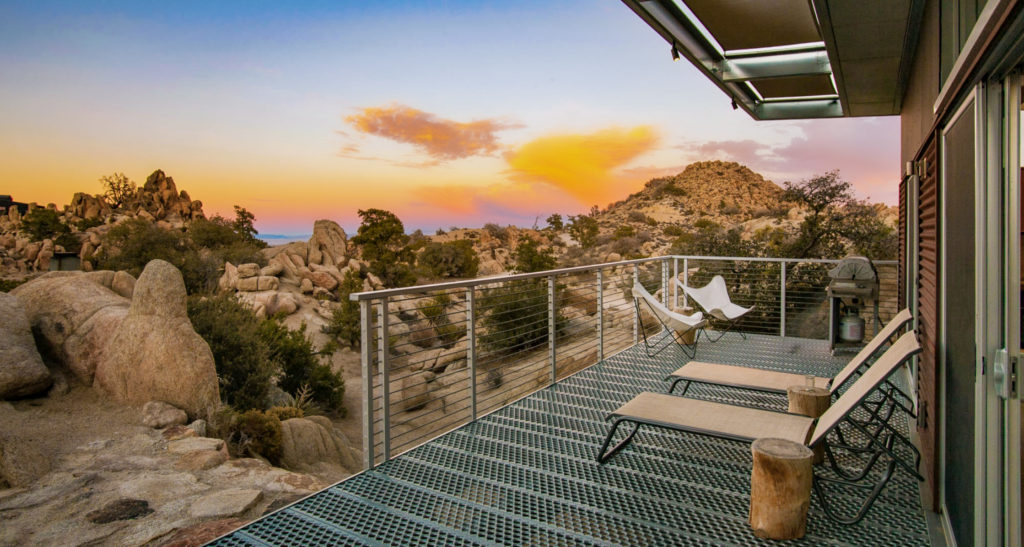 Dave McAdam, founder, and owner of Homestead Modern was ahead of his time in 2008 when he pioneered the area's home rental business with the iconic Rock Reach house which he originally built. His business has grown into a portfolio of over 40 properties all within a 20-mile radius of Joshua Tree National Park, including Pioneertown and Yucca Valley.
It's hard to beat spending the night just a stone's throw from the Joshua Tree National Park entrance in the Monument Manor area, where you can now rent a fully stylized mid-century modern house literally tucked in into a landscape of towering boulders, aptly titled "On the Rocks."
According to co-owner of Homestead Modern, Robert Brada, these types of rentals are highly sought after. "Rock Reach House is our original property and is likely the most well-known rental in the high desert. Recent additions that share our design DNA and are set in locations that rival the national park – High Desert Fade and Hawk & Mesa – are also extremely popular."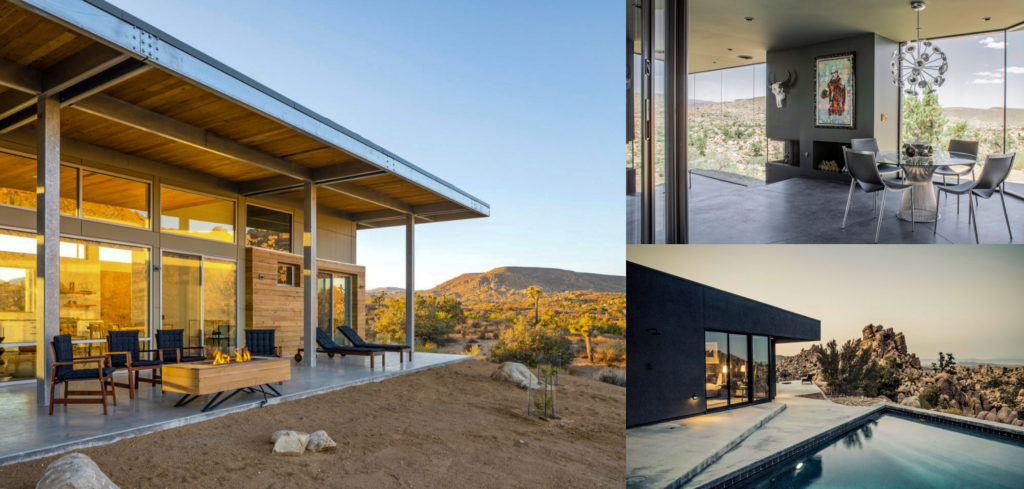 With prices starting at just $250 per night (running up to $3,000), Homestead Modern has switched to a direct booking model, for the newest iteration of the company and experience which allows for more personalization, new enhancements and offerings.
Some of those accoutrements are not found in your typical vacation home rental such as concierge service 24/7 with pantry stocking or a BBQ grilling kit, hiking recommendations to massages and sound baths, and don't forget to try a curated mezcal selection – just like a fancy 5-star resort but with complete privacy and discretion.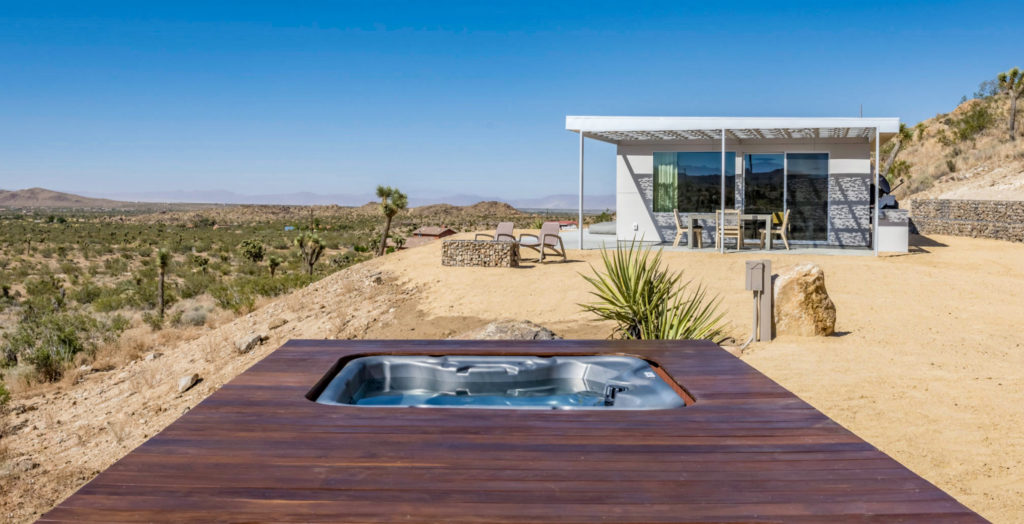 "We are focused on providing experiential travel, which ranges from traditional offerings like in-house private yoga sessions to exclusive offerings like private chefs who come to the house to prepare a gourmet meal paired with wine selections from our resident sommelier," said Brada. "We are also offering fun experiences like a scavenger hunt at one of our larger properties where the end prize is a key to unlock a refrigerator that contains a pitcher of the property's signature cocktail that was mixed right before the guests' arrival."
Brada has seen demand for this type of luxury lodgings in the High Desert boom over the past four to five years. "This demand accelerated significantly last spring when we came out of a 10-week shutdown and people from the greater Los Angeles area were looking for a drive-to escape," he said. "This trend is continuing as people are finding out what we have known for years – that the open spaces, lack of crowds, focus on the outdoors and expanding dining and entertainment options make the High Desert the perfect getaway at any time of the year."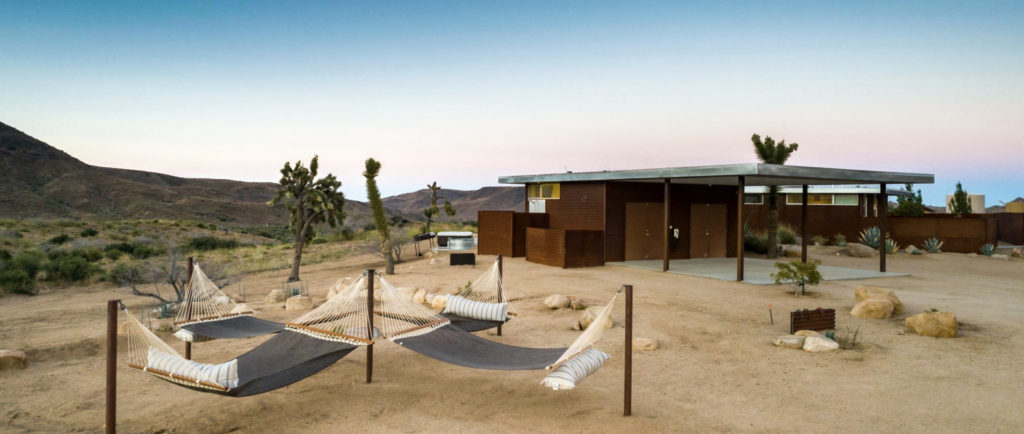 To learn more about properties and booking information, visit Homestead Modern