Out of Office spotlights pioneers who have decided to pursue their passions beyond the typical 9-to-5 job.
When you're flying over the azure blue Caribbean Sea for an island escape, fruity tropical drinks, beach sunbathing and swimming in the sea are probably on your mind – not chocolate consumption. But that will change after you meet Chocolate Alchemist Peter Gabriel at Jade Mountain resort in St. Lucia.
The property is home to the organic Emerald Estate Farm, which features more than 1,000 cacao trees and a signature chocolate-making program. As the resort's dedicated Chocolate Alchemist, Gabriel runs the onsite Chocolate Lab where guests can learn to make mouth-watering truffles, chocolate bars and Instagrammable confections. He also works his magic using ingredients cultivated at the resort, including vanilla, cinnamon, lemongrass, and honey to showcase St Lucia's historic and culture-filled chocolate-creating tradition, which dates back hundreds of years on the island. Who knew that tree-to-bar was a thing?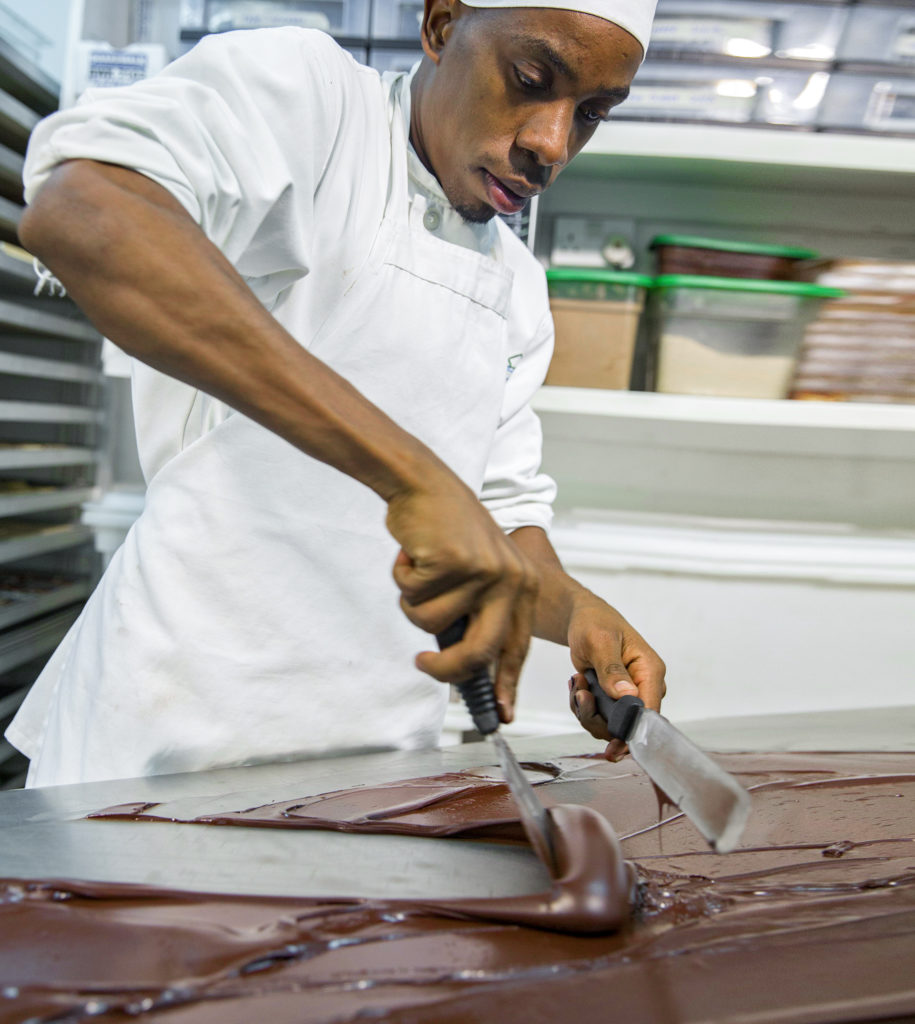 How long have you lived on the island of St. Lucia?
I was born and raised here. I'm from the local town of Canaries. It's a small fishing village on the West Coast of the island.
When did you know that chocolate would become a passionate pursuit in your life? 
I started my career as a pastry chef, but a storm hit St. Lucia in 2011 and destroyed my bakery, which forced me to find a new job. That's when I started working with Jade Mountain and refocused my passion towards chocolate. I've learned everything on the job and it took me around a year to learn the basics of chocolate making. Even now, I still work to sharpen my skills and am constantly looking up new and innovative ways to make recipes more creative.
So this misfortune in your life led you to an unexpected career path?
I guess I have to thank Mother Nature. The storm I mentioned led me to Jade Mountain where I've had the opportunity to learn everything there is to know about chocolate making, work alongside Consulting Chef Allen Susser, who manages the creation of the Emerald Estates Organic Chocolate – and helped me to become the resort's dedicated Chocolate Alchemist.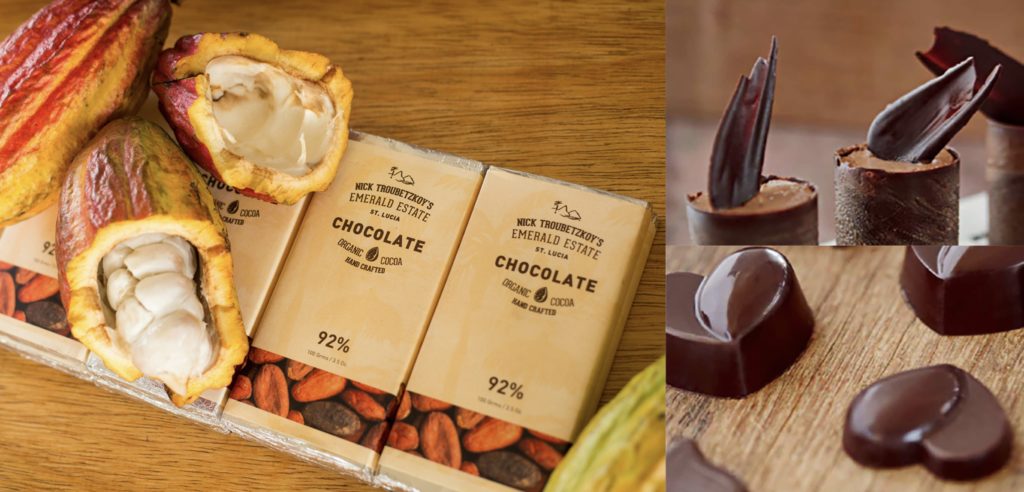 Tell us what your typical day looks like and how much chocolate are you making and consuming?
I work about eight hours each day and there's always a lot to be done. The entire process of growing and making our chocolate is done onsite and, in addition to making the chocolate, decorations and different designs, I also assist with the chocolate tours and immersion experiences. As far as chocolate consumption goes, I test every single batch of chocolate we make, so if you don't like chocolate, it's definitely not the job for you!
So how many 'batches' are you making a day or per week?
On a daily basis, I can be roasting, winnowing and grinding 60-75 pounds of cocoa beans a day. On average, I will also be tempering and molding 125 truffles or bonbons. So that would be about 300 pounds plus per week in bean to bar organic chocolate.
Tell us about the tours and concoctions that you made with your guests?
When guests visit our Chocolate Laboratory, they get an inside look at how are chocolate is made from beginning to end. Even before that, they're invited to visit our Emerald Estate Organic Farm and participate in tree-to-bar tours where they learn how cacao is harvested. We offer a variety of chocolate-infused activities including sensory tastings, educational estate trips and truffle-making classes.