OUT OF OFFICE SPOTLIGHTS PIONEERS WHO HAVE DECIDED TO PURSUE THEIR PASSIONS BEYOND THE TYPICAL 9-TO-5 JOB.
800-year-old Ashford Castle in Ireland is located on a 350-acre country estate once owned by the Guinness family, in West County Mayo near a lake, sprawling gardens and ancient woodlands that looks like something out of a fairytale. It's well regarded for expert fishing, boating, falconry, clay-pigeon shooting, golf and traditional afternoon tea, along with 86-rooms and suites, six restaurants, and an award-winning spa. There is a rich history and a high-profile clientele – Irish actor Pierce Brosnan got married here and they have a Prince of Wales bar named after Prince Charles.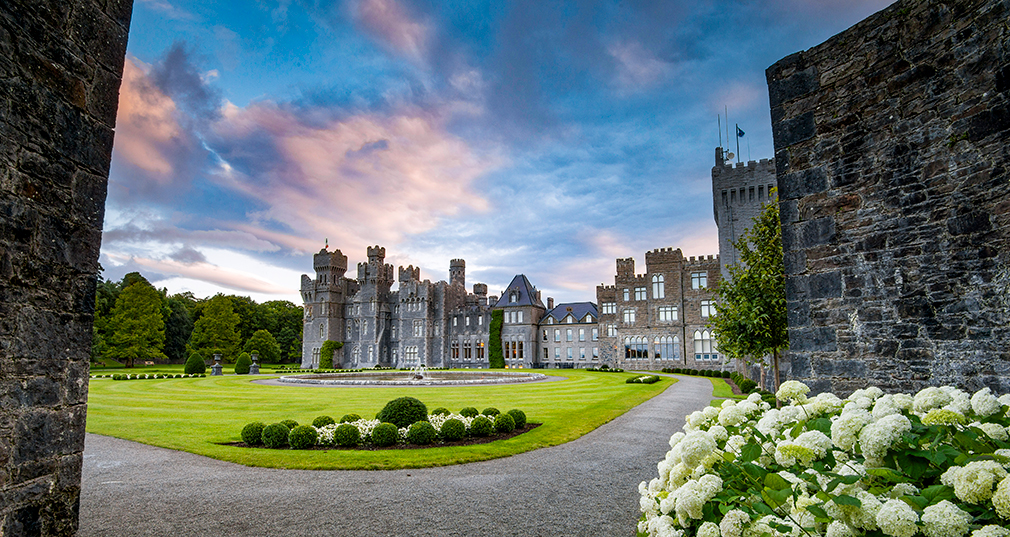 Frank Costello has been fishing since he was a wee lad and has been a fishing guide at the castle since 1993 and is an Orvis approved guide. And, his family history has played a part in this career choice. His grandfather Frank came to work for the Guinness family as farm manager in 1917. His father Jim worked also for the Guinness's for 10 years before they left Ashford. Then under Noel Huggard he started as Ghillie in 1939 and continued until he died in 1974.
In the winter months, when Frank's not spending time with his wife Kersti, their twins and their Labrador Clara, he builds traditional wooden lake boats. His hobbies also include, you guessed it, more fishing.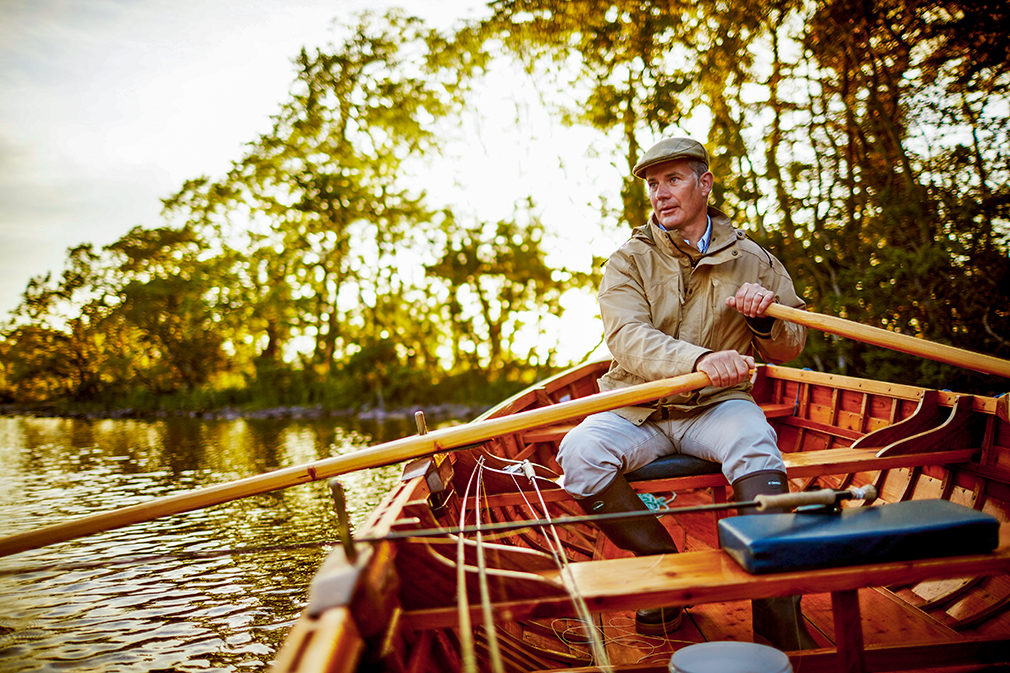 Can you tell us how you discovered your passion for fishing at age 7?
Fishing has always been in my genes – my father, who passed away when I was 5, was a fishing guide at Ashford Castle from 1939 up to when he died in 1974. When I was 7, I saw two men from Pakistan living locally and working as traveling salesmen catching perch at bay near my house on Lough Corrib. They showed me a few things, and when I caught my first perch I was hooked!
How did you land this dream job at Ashford Castle?
I landed the job as fishing guide at Ashford Castle by being in the right place at the right time. I had just quit working as a mechanic at the local garage and Ashford Castle was looking for someone to look after their fishing program. The manager at the time knew my father when he was the guide there, and he hired me.
What is a typical day like for you?
A typical day begins with getting to Ashford Castle's pier on time – I have only been late a couple of times in 29 years! After that, every day is different. I meet all sorts of people with different fishing abilities and various ambitions. When we go out on a full day of fishing, we land on an island on the lake for lunch and are back in around 5pm.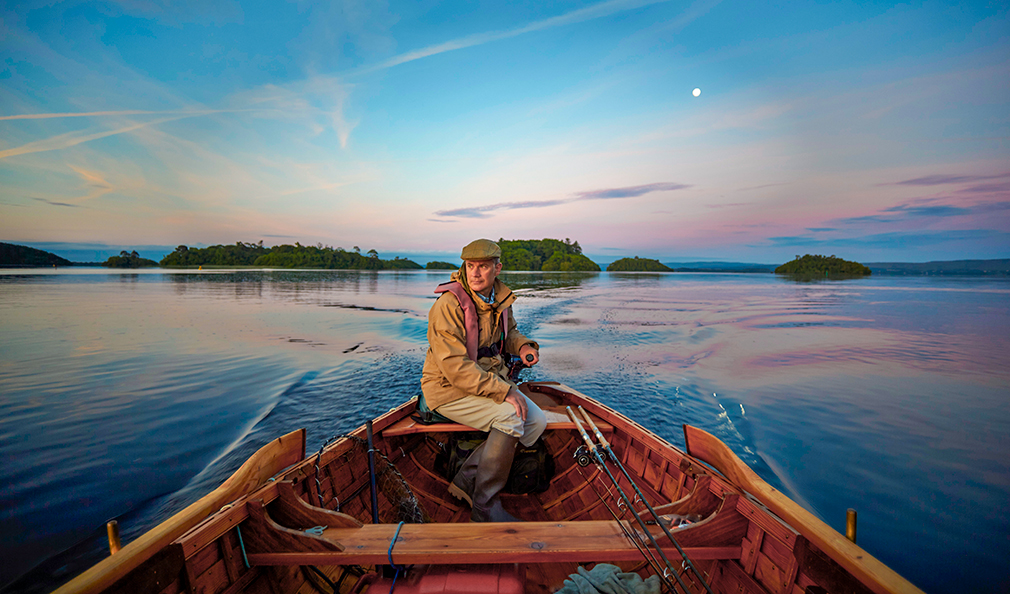 How do you divert a group when the fish aren't biting?
When the fish are not cooperating, there is not a whole lot you can do. Experienced fishing people understand that it happens and are fine about it but some people just want to catch.
I recently had a man ask me if himself and his wife went on a trip with me would they have action all the time and catch fish non-stop. I politely explained to him he was in the wrong place for that to happen. We have some great fishing in Ireland but it's not easy fishing a lot of the time.
Any tips or things that we need to keep in mind when casting a line?
One of the best tips to improve casting is not to put as much power or effort into it. When fly fishing, men especially try to cast with more force thinking it will improve. Let the rod do the work and if the technique is correct, that's the most important part.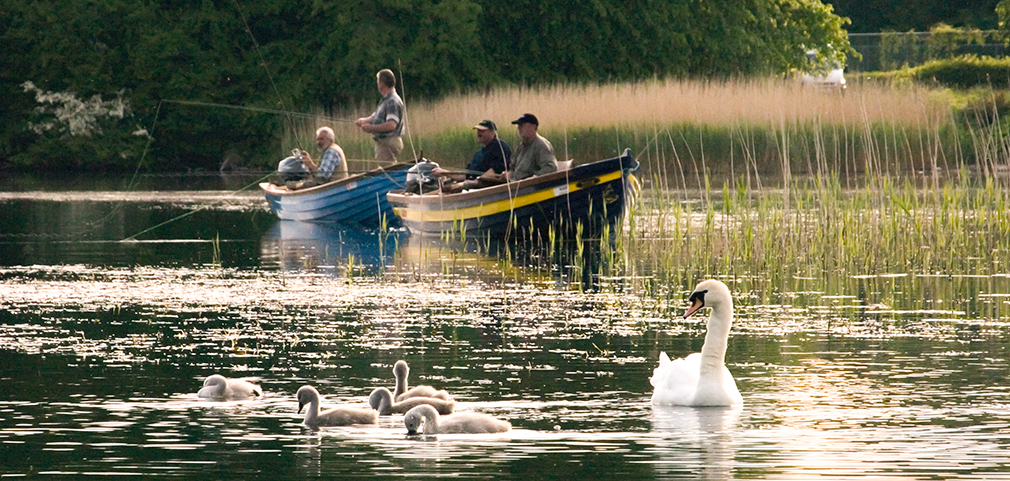 What is the largest fish you've ever caught?
The largest brown trout I ever caught was 24.5 pounds and 36 inches long. Had I caught it on camera, it would have been recorded as the largest for Lough Corrib and was the second largest ever caught in Ireland, the record being caught in 1894. The problem was, I caught mine out of trout season in October while out with two friends fishing for pike. It was 2001, so I had no camera on my phone and no camera in my fishing bag thanks to Pierce Brosnan, who had got married at Ashford in August that year. I had used up my disposable camera to get a photo with him and a couple of guides when we had him and his family out on a fishing trip. At least I had two witnesses to my catch, as I had to release it again after we weighed and measured it.
Some years later I had a lady and her son who fished regularly with me while staying at Ashford. I told her the story about the big trout, the disposable camera and 007. I told her how I would much rather have a photo of the trout than Pierce, and she told me she would tell him that the following week as she was a friend of his.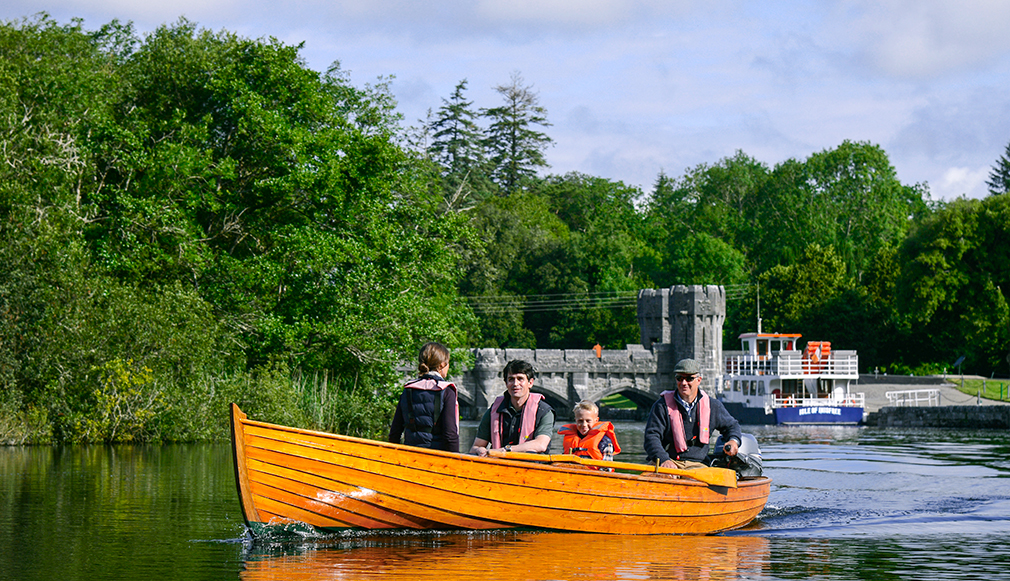 At Ashford, do you cook the fish that you catch, and if so, what kind are you typically catching? Or is this mainly catch and release for sport?
If guests catch a trout or salmon and want to eat it, the chefs at the castle will cook it for them. However, most fly fishers would rather catch and release.