OUT OF OFFICE SPOTLIGHTS PIONEERS WHO HAVE DECIDED TO PURSUE THEIR PASSIONS BEYOND THE TYPICAL 9-TO-5 JOB.
At any upscale hotel, the job of a doorman is one of the most crucial. As the old saying goes, 'you only have one chance to make a first impression.' And, in this case, The Milestone Hotel and Residences also has the distinction of being a neighbor to Kensington Palace where the royal family resides.
This London landmark boutique property is a Grade-II listed Victorian building that features an award-winning traditional afternoon tea service, a restaurant and cocktail bar that is just steps from Royal Albert Hall.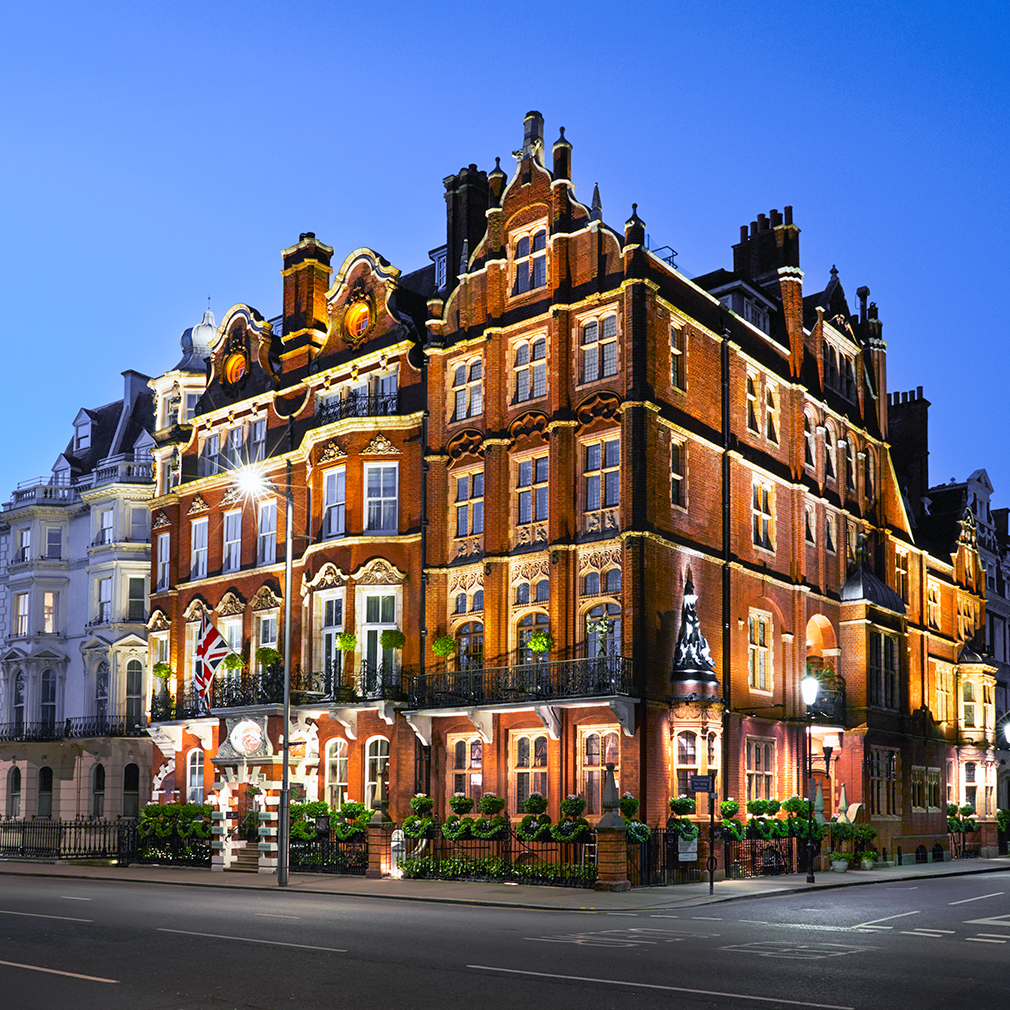 At this high-profile Kensington location, you can spot head doorman Steven Thornett on any given day in a green frock coat and top hat happily greeting guests. This Welsh-born people-person has been the face of this posh property for the past 10 years. With over 20 years of experience in the Hospitality industry, Thornett has a reputation for taking care of guests with warmth, hard work and integrity whether it's walking a dog, valet parking a car or just having a lively conversation. This is evident in the fact that many regular guests go out of their way to drop by and say 'hello' even when they are not staying on property.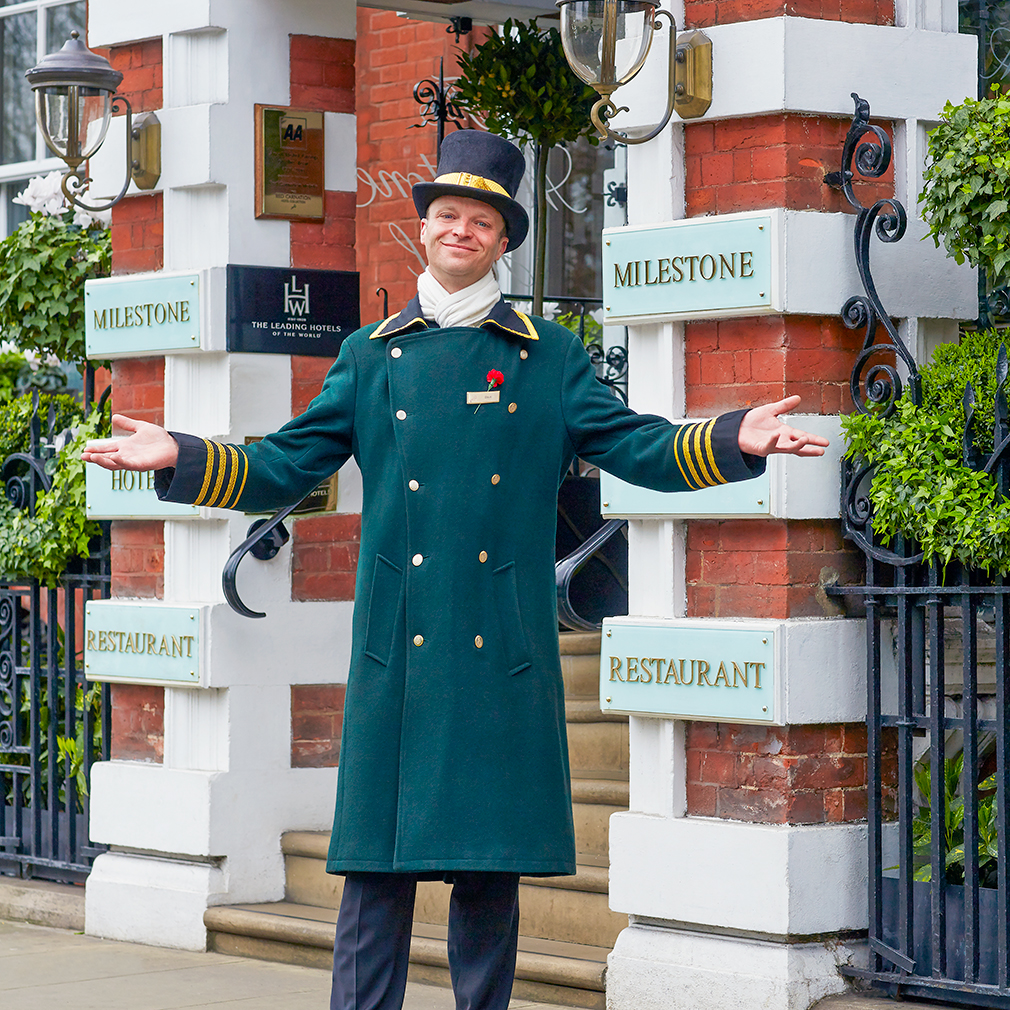 Here is a little insight into a day in the life of a top doorman in one of the most well-traveled and cultural cities in the world.
How long have you worked as a doorman and how did you get into this profession?
I always wanted to work in hospitality, as my parents brought me up in a pub. When I came to London from Wales, I started off as a hotel porter and eventually moved through the ranks to concierge over a 4-year period. Coincidently, a doorman broke his leg so I covered him for a few weeks and found my vocation. I have not looked back since and have just completed my 20th year as doorman!
As the first face guests see when they arrive, and sometimes when they leave, tell us what a typical day is like for you?
I don't really have a typical day. I mean the process of check-in and check-out (and everything between) stays the same but the guests don't. Every day it changes. Each guest has different requirements and anticipating this is what keeps me on my toes. I never know what I'm going to be asked next or who I'm going to turn around and meet.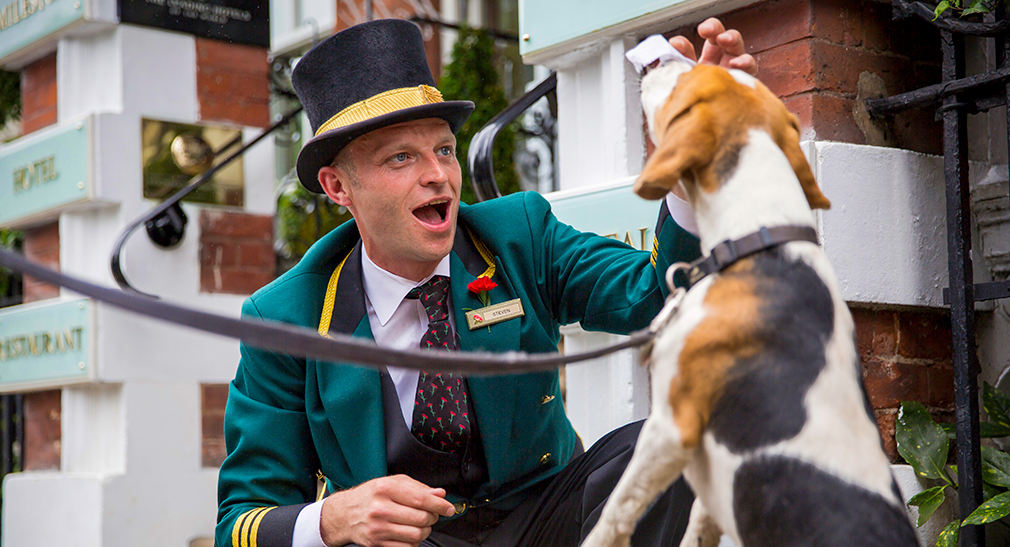 What are some of your favorite London activities that you like to recommend for guests?
Ah this is a tricky one as you'll have to come and stay at the milestone so we can have a chat.
My awesome concierge team would be the best to aim that question at, but what I try to do is find out what the plan is for the day and add a little history or fun to the route. Whether it's pointing out a blue plaque on a house where T.S Eliot lived and died here in Kensington when guests are on their way to lunch, or seeing WW2 bomb fragments still embedded in walls on the way to the V&A museum, or having conversations with the returning children about the Princess Diana playground they just spent hours in, or the journey back to the hotel via the Peter Pan statue and feeding parakeets and squirrels on the route I showed them on an old school paper map. I love adding these bits in.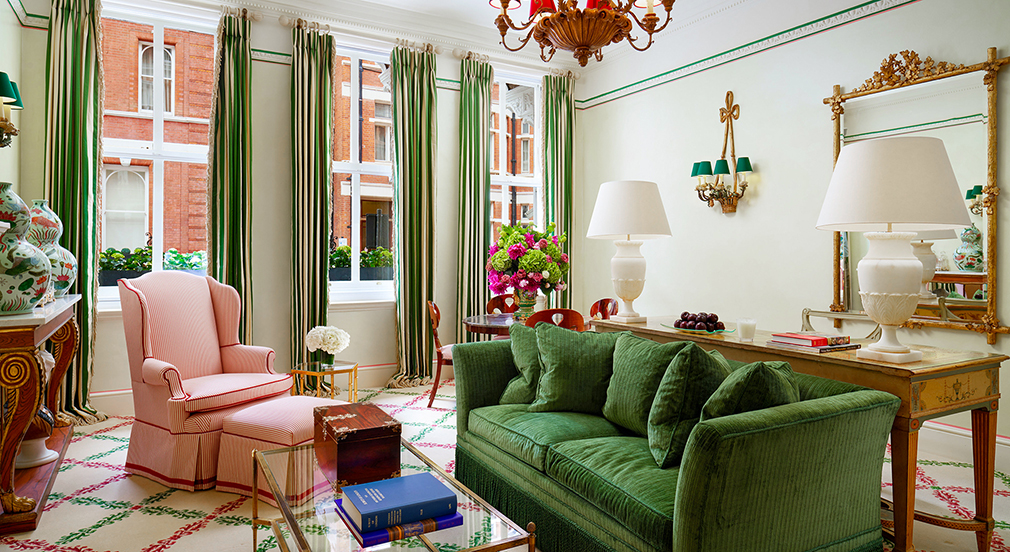 Can you tell us what your Jubilee highlights were?
I don't really have any Jubilee highlights from the hotel point of view as I was given the weekend off to enjoy it myself, but in the days leading up to the Jubilee I got to enjoy guests from all over the world checking in. Here at the milestone, we have royal neighbors with a helipad, so I enjoyed pointing out the helicopter and then a few minutes later seeing who was being escorted by the royal police. Seeing the faces of guests and members of the public as Kate and William pass or Princess Anne is pure joy.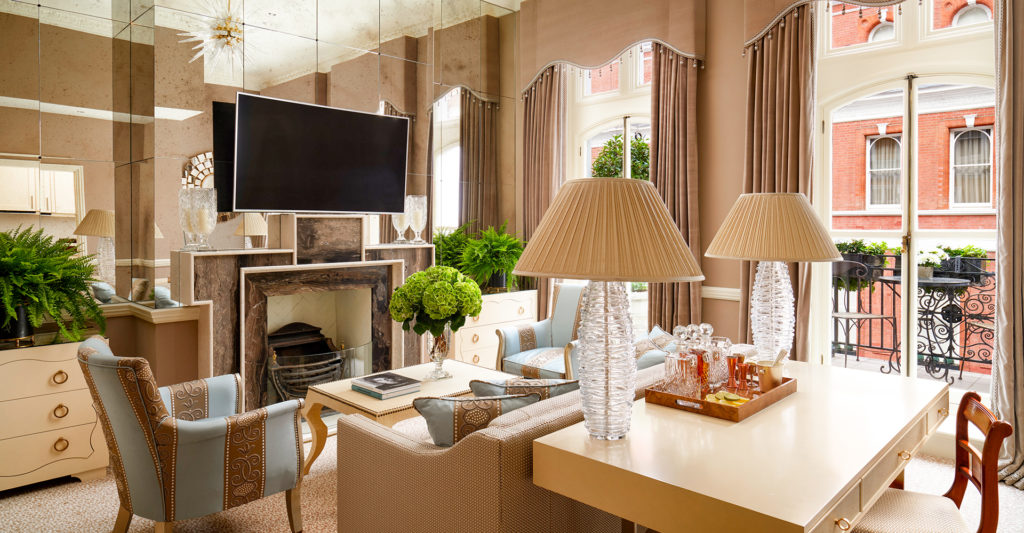 What's the best part of your job?
You…. The best part of my job is all the fantastic guests I get to meet from so many different parts of the world and different walks of life.