Last month, we transported you to St. Barts with an audio getaway — now, the newest installment of your exclusive Sounds of Paradise fantasy DJ mix series visits Telluride, CO. Press play on this mixtape of hot and cool winter tunes from a wide range of artists who've been inspired by the town and the season, and keep reading for more information about what you'll be hearing.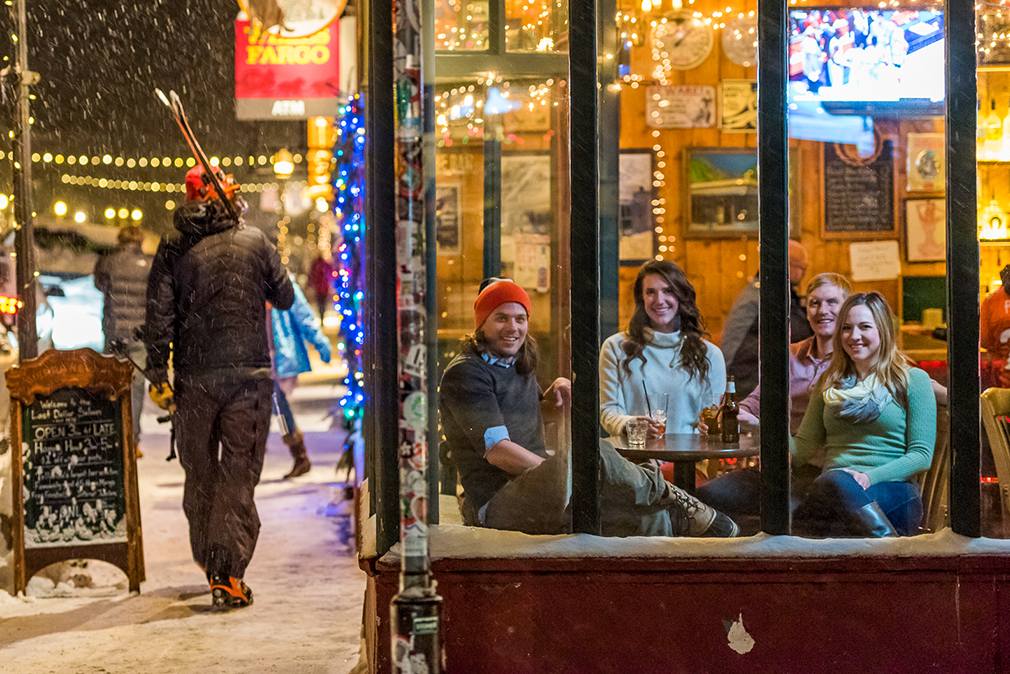 Tim McGraw "Telluride"
Country star Tim McGraw told a rousing teenage tale about the town on his 2001 album Set This Circus Down. The memorable song was also covered by Josh Gracin in 2008.
Jazzanova "Ice"
A soulful shaker of a song from Jazzanova, veteran DJs and producers from Berlin who are beloved all over the world.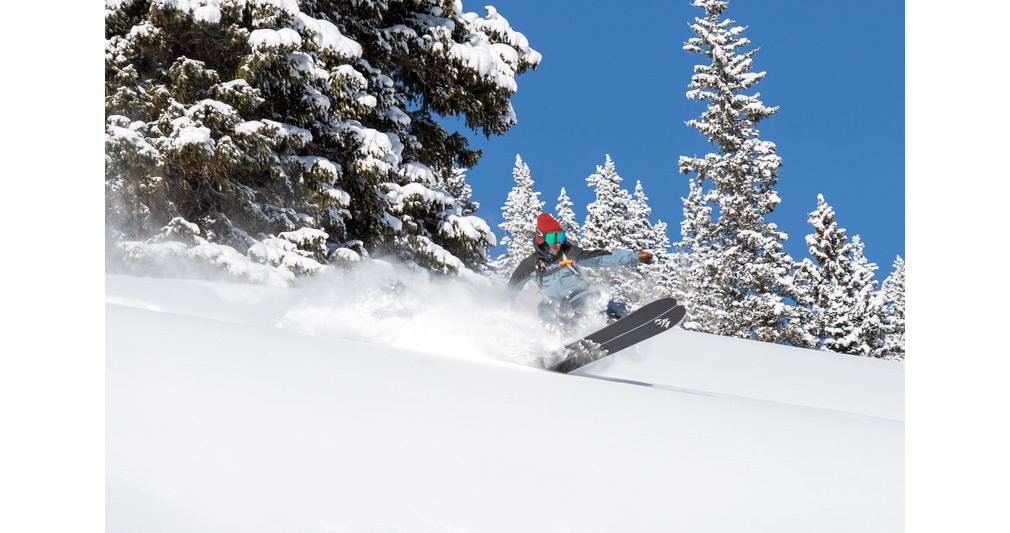 Red Hot Chili Peppers "Snow (Hey Oh)"
The signature slapping funk of Red Hot Chili Peppers was made for the slopes, so I invited them here to the party to play in the snow with you. (Flea may be getting cold in just his underpants.)
George Harrison "Ski-ing"
David Spade "Skiing"
The musical genius of George Harrison has been revisited in the wake of the Beatles' docuseries Get Back. Because a mixtape always benefits from moments of humor, I blended his wordless guitar creation "Ski-ing" with a funny bit from comedian David Spade called "Skiing."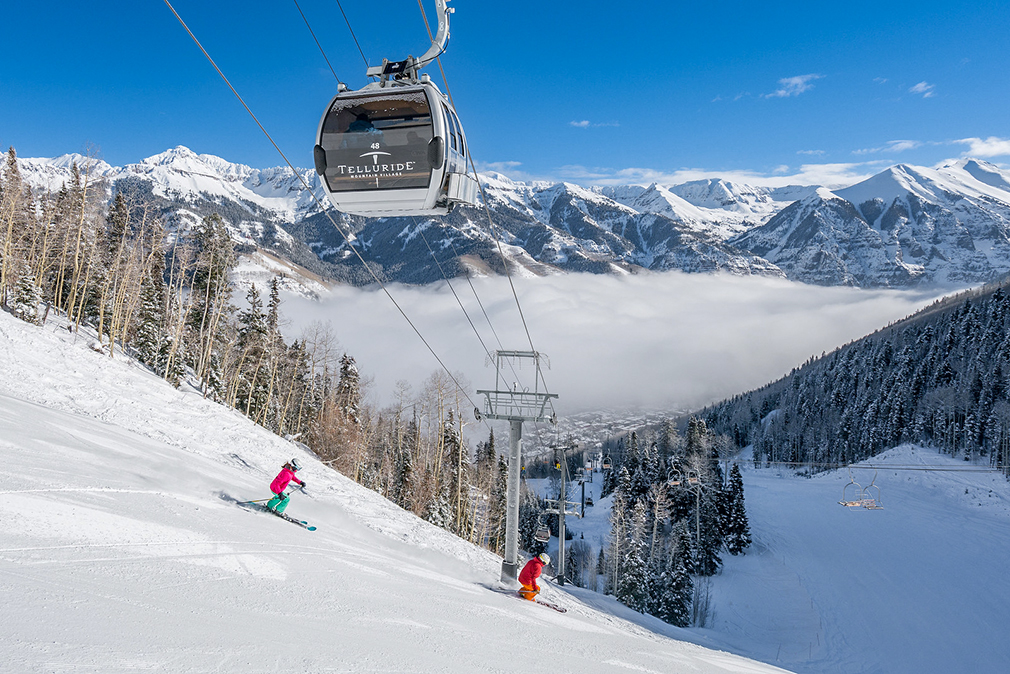 Blondie "Winter"
Debbie Harry's consummate cool belongs in any DJ's set, and she sounds glorious here talking about a lover who is "cold as ice" in the rare Blondie track "Winter."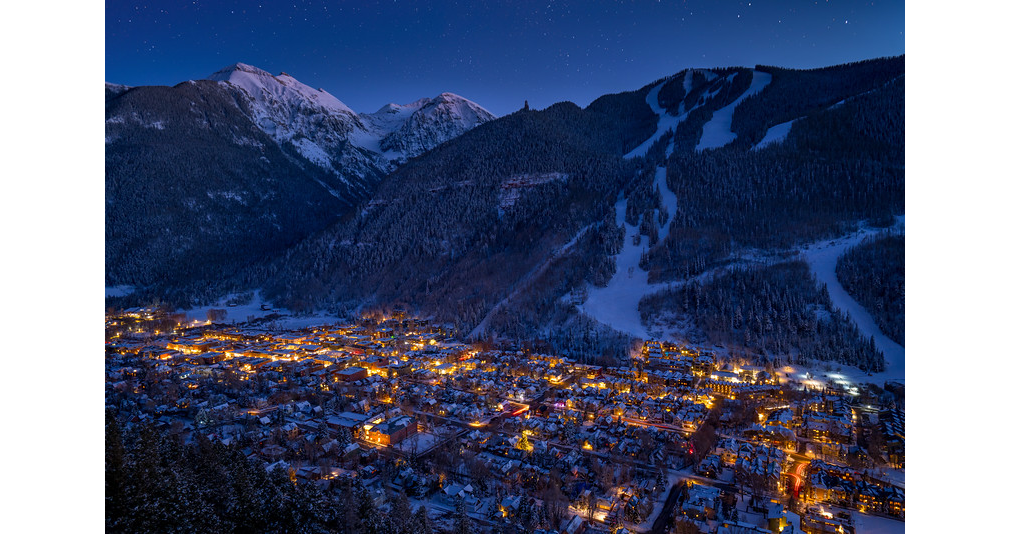 Nitty Gritty Dirt Band "Telluride"
Graham Haynes "Telluride"
Discomighty "Telluride"
Tim McGraw definitely isn't the only artist who has been moved to song by Telluride — here are three wildly different tributes to the town. The long-running country group known as Nitty Gritty Dirt Band wrote theirs in 1985, while electronic producers Graham Haynes and Discomighty followed in 2000 and 2002, respectively. So, if you visit, don't be surprised if you come up with a tune of your own!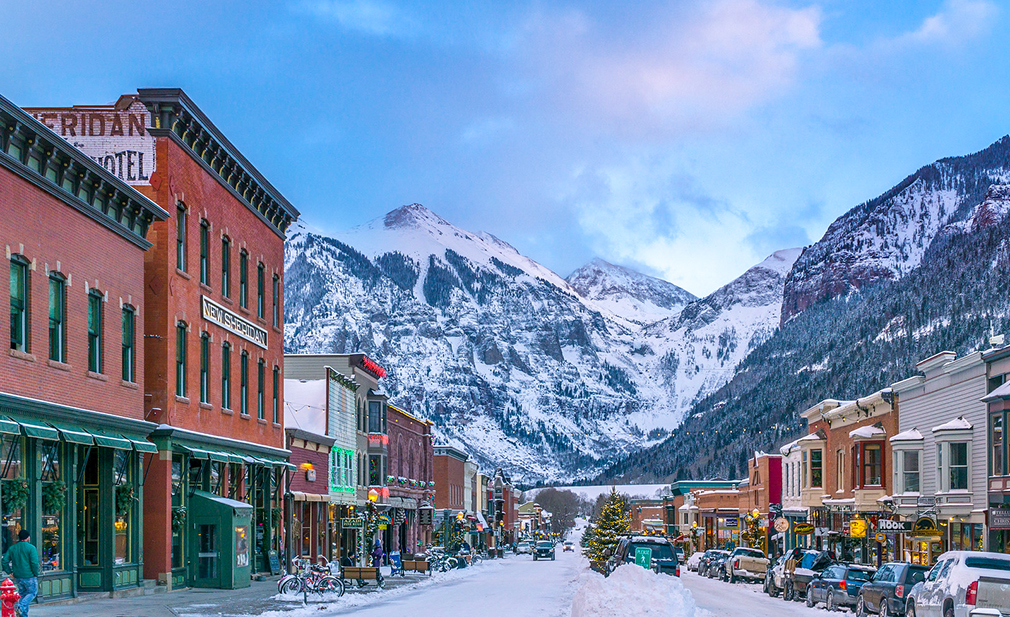 Sarah McLachlan "Ice (Dusted Mix)"
Frosty remixed beats from Canadian singer-songwriter Sarah McLachlan always adds a dash of needed drama to a mix.
TV On The Radio "Winter"
Brooklyn's highly underrated TV On The Radio closes our Telluride mix with pure rock emotion for cuffing season. Stay warm!