Known for its breathtaking scenery and legendary hospitality, covering over two million square miles with 118 islands to choose from, planning a trip to The French Society Islands of Tahiti can be a bit overwhelming. French Polynesia has a seductive blend of exotic South Pacific beauty and remoteness that has lured everyone throughout the ages from legendary explorers and European royalty to the late-great actor Marlon Brando – who bought his own private island where The Brando eco-luxe resort is now drawing planet-conscious celebrities such as Leonardo DiCaprio.
Here are a handful of fantastic new reasons to visit the islands once they reopen on May 1, 2021.
New Butler Services
Now that you are back on the islands, make your visit as carefree as possible at the Conrad Bora Bora Nui Resort which was just announced as a Virtuoso property. This luxury retreat located in a private cove on Motu To'opua in Bora Bora just launched dedicated island hosts and butlers. This means that a skilled team who trained at the world-renowned South African Butler Academy (SABA) will be available to provide an array of services including, packing and unpacking, resort tours, shoe and flip flop care and repair (essential!), private cocktail hours, morning beverage delivery and even teach you how to properly style and wear a Tahitian Pareo. This leaves you plenty of time to hit the swim-up pool bar before sunset for the perfect Instagram selfie, which the butler can also help you shoot.

Take a Dive
Located between the island's two large bays, the Hilton Moorea now houses the annex to the Nemoz Diving dive center, formerly TOP DIVE Moorea. An excellent opportunity for experienced divers or beginners to discover the lagoons of Moorea directly from the hotel jetty with the team of Nicolas Buray, a diving specialist on the islands. Exploration dives in the ocean, beginner dives, and guided snorkeling sessions in the lagoon are some of the services offered by the center, open seven days a week.
Stay on a Private Island
South Pacific Management Welcomes a new luxury private island to its Portfolio: The Motu Nao Nao, located in the south of the lagoon of Raiatea. The island has three unique eco-chic modern villas that can accommodate two people, designed by local designer Alain Fleurot. Since this motu can only accommodate six guests, with only one group allowed on the island at a time, this is a safe, secluded haven to book. Access to the island can be done by seaplane, helicopter or boat.
Stay Longer
With a view of majestic Mount Otemanu, The Four Seasons Resort Bora Bora has launched an Extended Stay program for its newly refreshed beachfront villa estates, that also address the new trend of extended stays for 10 nights or more. The program provides complimentary services and amenities, based on length of stay. The resort is located on a private motu (islet) and is accessible only by boat or helicopter. This unique island setting designed for intimacy and space is a natural barrier to crowds, foot traffic and the outside world.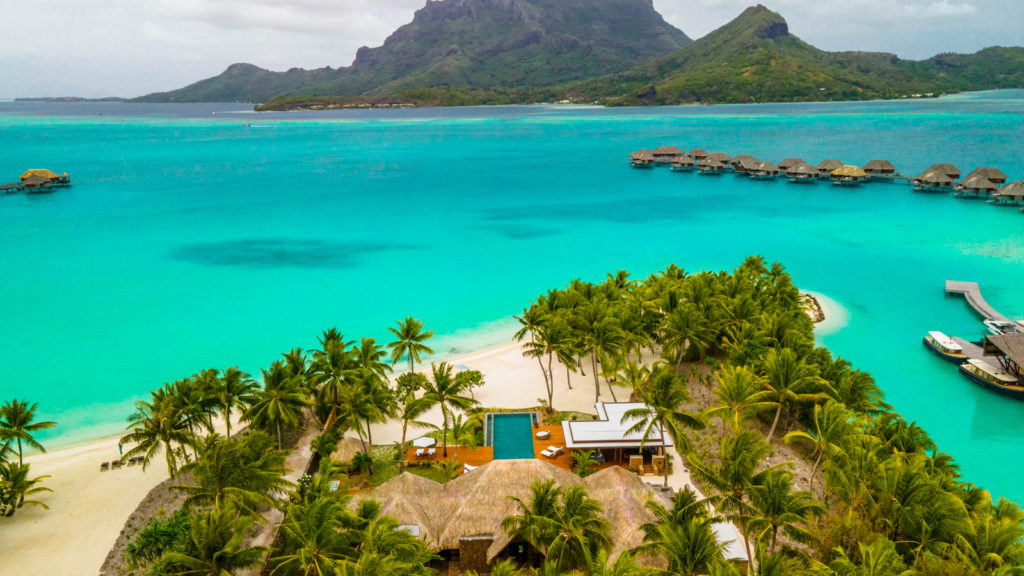 Michelin Star Dining
Motu Nao Nao Manava Suite Resort Tahiti has brought French native chef Jeremy Martin in the kitchen (last seen at Tahiti Ia Ora Beach Resort by Sofitel) whose background includes two-star Michelin Hotel Ritz in Paris and the five-star Relais & Château Eden Rock in Saint Barthelemy. As Executive Chef, he will now oversee Vaitohi, the Taapuna and Punavai bars and the casual and welcoming lagoon front Taapuna restaurant, adjacent to the resort's waterfront infinity pool of this lagoon facing resort. His new menus will feature French, Polynesian, Caribbean and Moroccan influences.
Luxury Villa Meets Aquarium
Villa Aquamaris is the newest luxury villa located on Motu Roa in the eastern lagoon of Bora Bora. This residential villa on its own private island will offer catering, a yoga space, and a giant seawater aquarium which will be the largest private aquarium in the world. The villa has six bedrooms, a living room, kitchen, TV lounge and several terraces surrounding a swimming pool and a jacuzzi. The lower level offers numerous recreational services such as a movie theater, bar, poker room and a seawater spa area with a top floor main suite.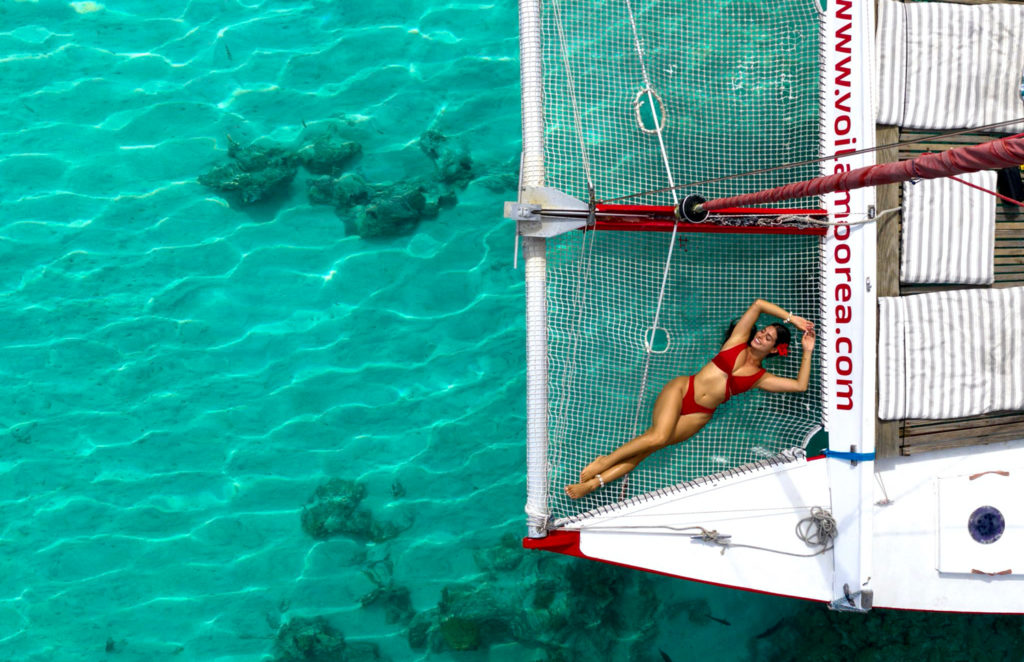 Charter a Yacht
Dream Yacht Charter has announced the arrival of 7 new boats in its bareboat charter fleet as well as the arrival of two new luxury vessels including Lagoon 620 catamarans dedicated to cabin cruises and crewed cruises. For more information contact: francois@dreamyachtcharter.com
Excellence Yacht Tahiti is a new charter company that will offer cruises from Tahiti or from any other island upon request. And, you'll be going in style with an experienced Polynesian team aboard the Aurelia, a luxurious Bali 4.5 catamaran – with 3 cabins and all bells and whistles such as air-conditioning and laundry.
Launching in the Summer of 2021, Honutea by ELYT Yacht Charter is inspired by Polynesian canoes. This eco-friendly, electrically powered catamaran will offer the experience of living on the water with complete privacy and without navigation limitations. Spacious living spaces spread offer 4 cabins, 2 bathrooms, 1 living-dining room with an equipped kitchen and an upper deck that offers a 360º panoramic view of the Bora Bora lagoon.
Take a Cruise
Award-winning Paul Gauguin Cruises has unveiled a renovated luxury cruise ship featuring environmental upgrades and esthetically pleasing enhancements for sailing The Islands of Tahiti, French Polynesia, Fiji and the South Pacific. The most recent updates include water treatment and consumption optimization along with energy-saving initiatives. The new interior look was designed by Studio Jean-Philippe Nuel using warm and dark woodworks, a fresh palette of lagoon shades, woven textiles and artwork that evoke the local environment that spans the staterooms and suites, restaurants, lounges, the Piano Bar and Pool Deck. And, you can now enjoy unlimited complimentary Wi-Fi should you wish to stay connected while out at sea.