After an inaugural exhibition in 2020, Desert X AlUla has returned for its second edition this February and runs until March 30. 2022. What you can expect this time around is visionary contemporary artworks by 15 Saudi and international artists using the extraordinary desert landscape as a backdrop. AlUla is a majestic region in northwest Saudi Arabia and the perfect host, steeped in a legacy of cross-cultural exchange. 
"Desert X AlUla plays a very important part in a vast wave of art and culture initiatives that are shaping the ecosystem for creativity in Saudi Arabi," said Raneem Farsi, co-artistic director of Desert X AlUla.
Exploring ideas of mirage and oasis, both intrinsic to desert history and culture, this year's exhibition falls under the theme of Sarab. Participating artists were invited to consider these ancient concepts and have responded with new works that address dreams, camouflage, fiction, disappearance, extraction, illusion, and myth, while also examining the dichotomy between the natural and man-made worlds.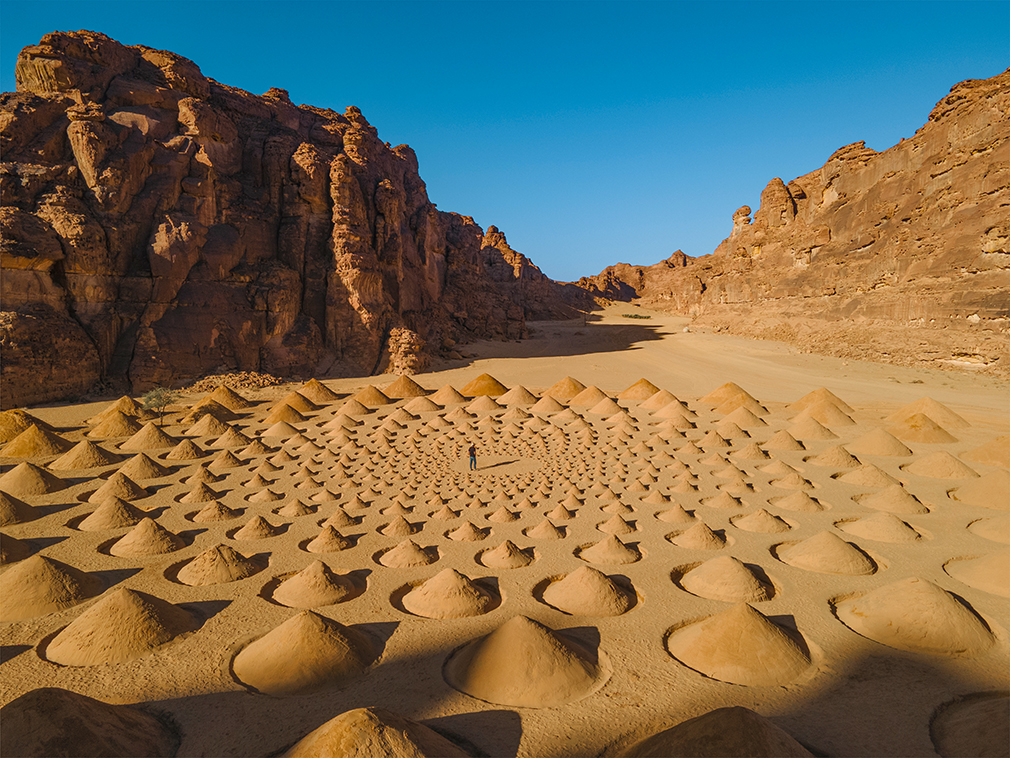 Desert X AlUla is a collaboration between Desert X and the Royal Commission for AlUla (RCU) established to advance new cultural dialogue through art. The first site-responsive exhibition of its kind in Saudi Arabia, it fosters dialogue and exchange between artists, curators and international and local communities. Building on the legacy of Desert X, which takes place in California's Coachella Valley, Desert X AlUla draws on principles of land art, offering a profound opportunity to experience art on a monumental scale in dialogue with nature.
Here is a snapshot of the 15 artists.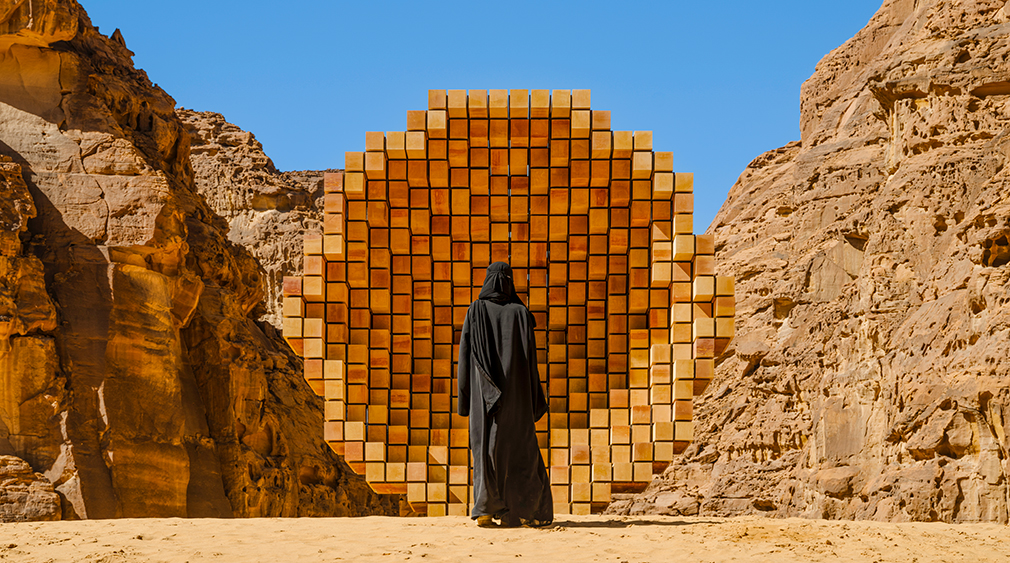 Born in Saudi Arabia, based in Paris, Shadia Alem's sculptural installation adapts the art of origami, applying the basic principles of geometry and beauty to create shapes that make reference to the Arabian desert's literature, mathematics and mythology. Saudi Arabian born, based in Jeddah, Dana Awartani's sculpture draws inspiration from the vernacular architecture of AlUla, taking the form of a concave geometric sculpture that references the Nabataean tombs and mimics the shapes of surrounding mountains, gorges, caverns and rock formations.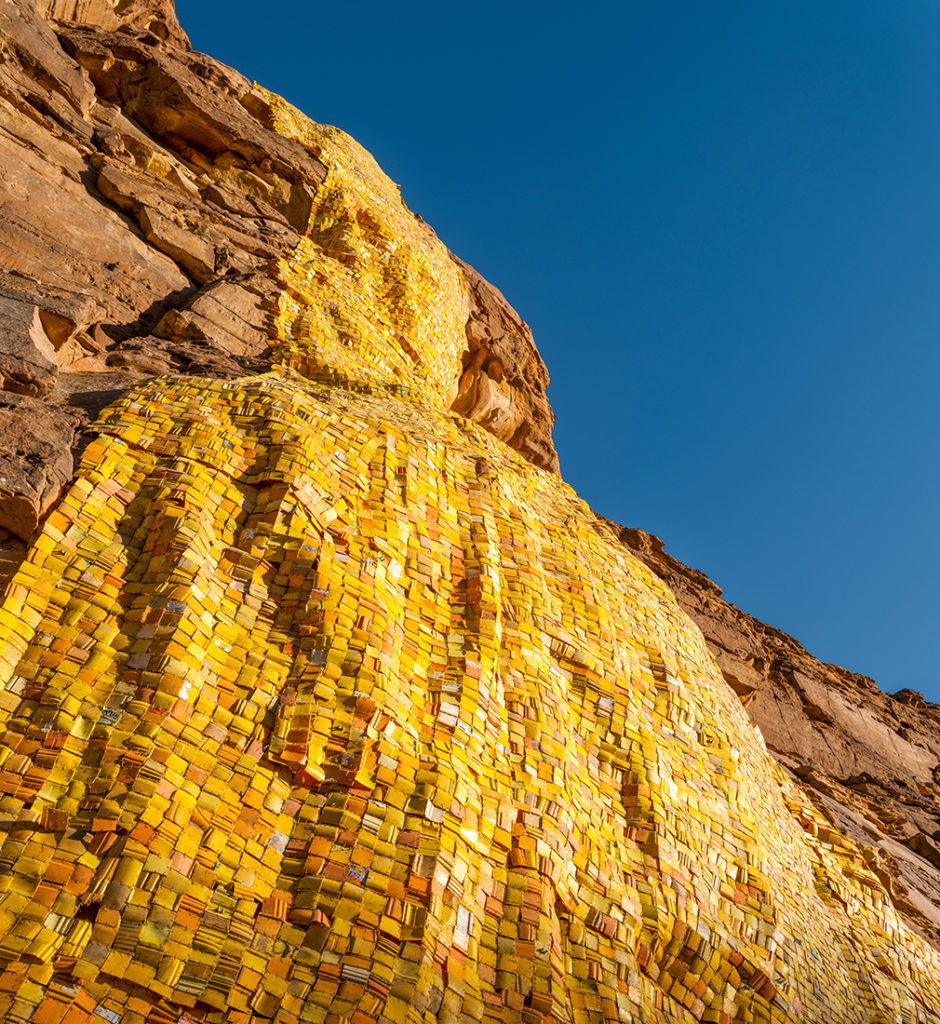 Serge Attukwei Clottey is from Ghana, based in Accra, and his installation addresses the experience of globalization, migration and water equity by shrouding slabs of rock in meticulously crafted tapestries made from yellow kufuor gallons, which are plastic containers used in Ghana for storing and transporting water. Basel, Switzerland-based Claudia Comte's work features a progression of walls imposing their architectural presence within the natural order of the AlUla canyons, with each carrying a section of a larger algorithmic pattern relating to the waveforms that shape the sound and surface of the desert.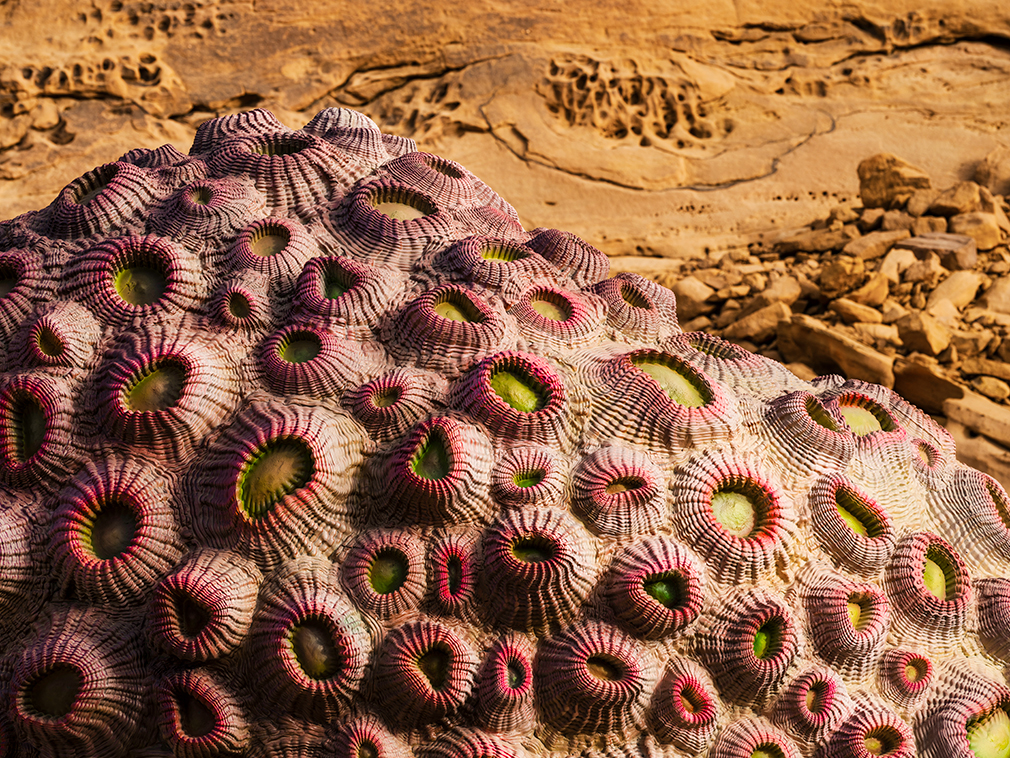 Hailing from the UK and living in London, Shezad Dawood's work explores ideas of deep time and the geo-biological relationship between the desert floor and nearby Red Sea through a pair of coral-like forms whose temperature-sensitive surfaces reflect the effects of climate change and mankind's continuing struggle to find a sustainable relationship with a rapidly changing ecosystem. Westcoast U.S. land artist Jim Denevan creates ephemeral drawings whose interlocking patterns speak to the shifts in magnitude and scale that so often shape our experience of the desert and our attempts to position ourselves within the vastness of unbounded space.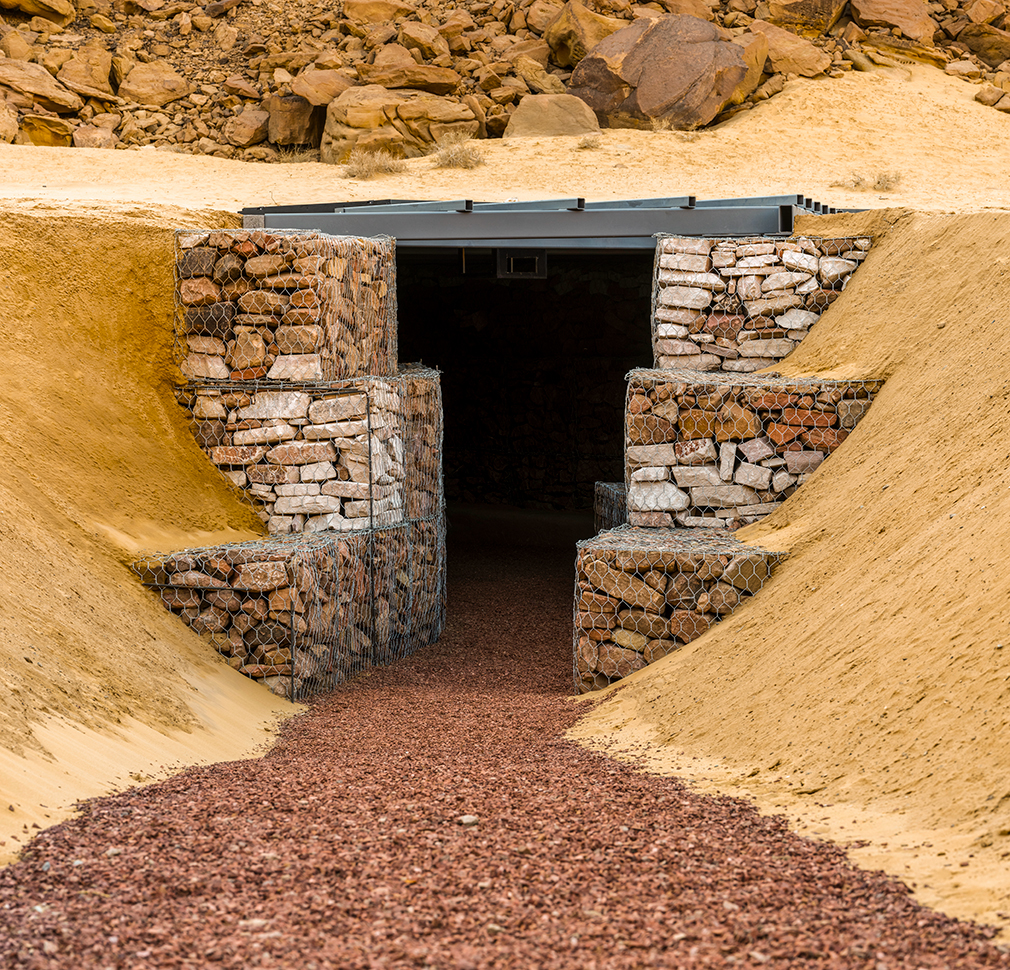 Working at the intersection of nature and technology Canadian-born, Los Angeles based Stephanie Deumer has created an underground greenhouse; hinting at the lush sanctuary of native plants below, a large puddle-shaped array of solar panels mounted flush with the desert floor creates an energy feedback loop where the energy of the sun is captured, stored and transformed through photosynthesis into growth and transformation. Sultan bin Fahad's mud structure is shaped like a desert kite, with mirrors on the façade that create the look of a mirage, and houses an urn-like sculpture embossed with four protective symbols traditionally used in Nabatean tombs. The artist was born in Saudi and is now living in Los Angeles.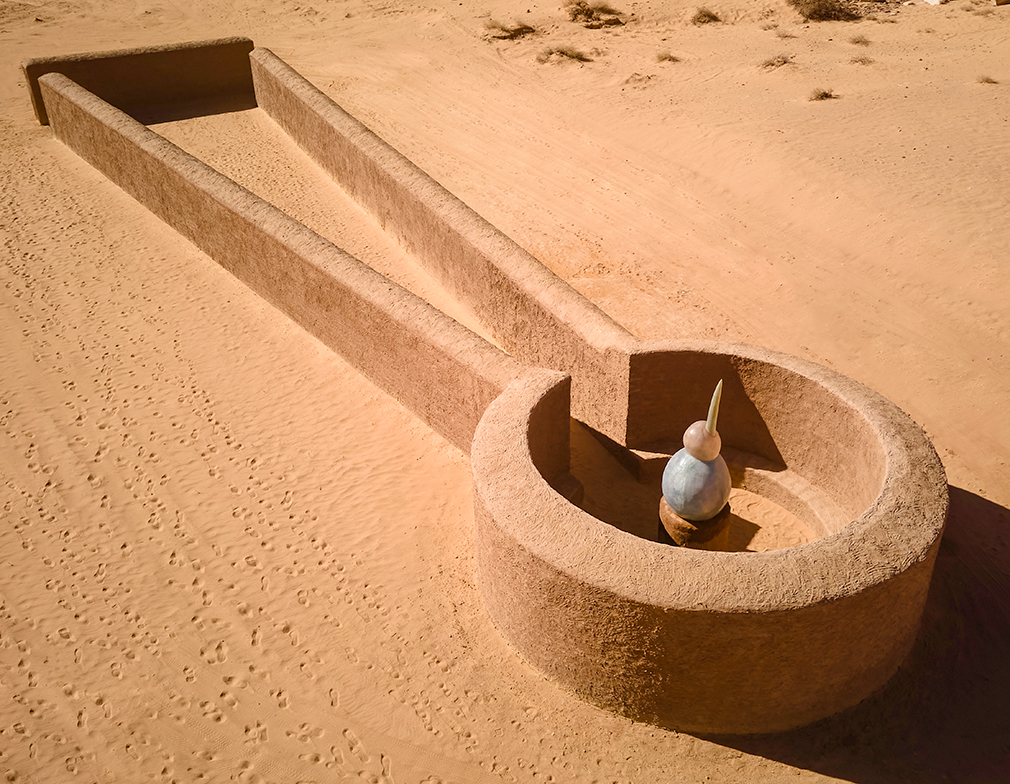 Zeinab Alhashemi hails from Dubai and her interactive sculpture uses discarded camel skins on an abstract, geometric base, resembling a rock formation in the desert; like a camouflage, the camel hide sculptures merge into the mountains. Polish-born, based in Berlin, artist Alicja Kwade's architectural structures reflect and frame the natural artifacts she encountered on the desert floor, which she rearranged and supplemented to create constantly changing perspectives that strike the fine line between reality and illusion. Dubai artist Shaikha Al Mazrou's lengthy steel-made inflated structures are wedged in the voids of rocks, tensely balanced in the landscape, occupying the liminal state between stasis and movement, creating a silent yet imposing composition suspended in inertia.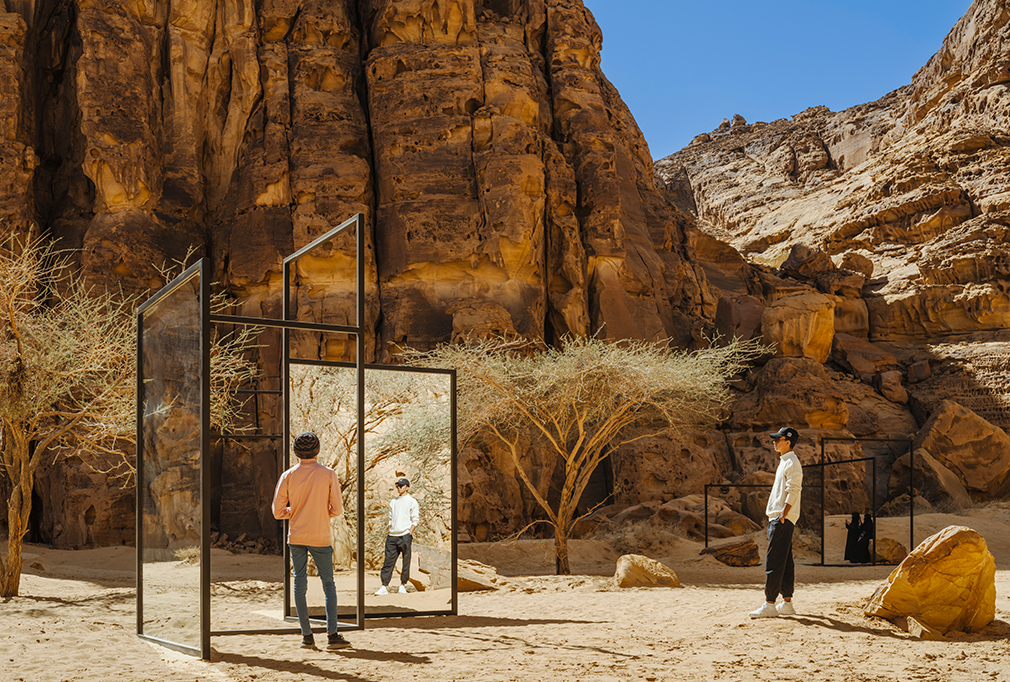 Based in Riyadh, Abdullah AlOthman's piece references theories of light refraction rooting back to the early days of desert civilization and culture, with stainless steel plinths that interact with the light and create a radiant space that seeks to manifest the experience of capturing the mirage for the first time. Khalil Rabah creates a mirage of an orchard of olive trees, which stand here in the desert as living things displaced from their indigenous land and longing to be repatriated, as an exploration of territory, survival and citizenship. The artist is based in Ramallah.
Polish-born, based in Warsaw, Monika Sosnowska's sculptural exploration of memory speaks to AlUla's historical position as a hub and passage of trade and its more recent cultural re-awakening; using heritage rails from the Hejaz railway, that ran from Damascus to Medina, the linear steel forms have been transformed into giant dried grasses replete with possibilities of growth and transformation. Riyadh-based Ayman Zedani's soundscape installation in a rocky cavern comprises horizontal sculptural wires and an audio projection of music, voices and footsteps, creating a cacophony of sounds that add to the chimes of nature.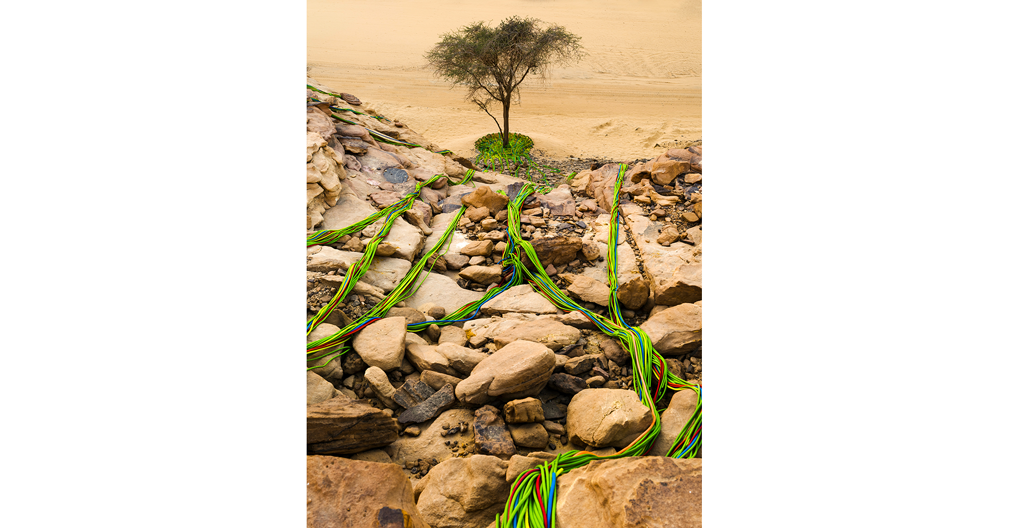 Community Engagement
As part of AlUla's wide-ranging local community engagement and education programs, the festival includes art mediator training programs, family events, workshops for teachers and other networking activities for visitors and locals including site-specific, newly commissioned dance and music performances. AlJadidah village, an area adjacent to AlUla Old Town, will be a vibrant hub of activity and performances, with the outdoor Cinema El Housh presenting Saudi arthouse filmmakers.
With a view to the future, as detailed in AlUla's 'Journey Through Time' masterplan, AlUla Old Town adjoined by the Cultural Oasis will develop into one of five districts and serve as a nexus of community, cultural production and artistic explorations.  According to Nora Aldabal, executive director of arts and creative industries at Royal Commission for AlUla, "The heritage, legacy and character of AlUla must be protected and preserved; with initiatives like Desert X AlUla, we are crafting the next chapter in AlUla's history as a cradle of artistic inspiration, transfer and expression." By 2035, the masterplan will see 15 new landmark destinations for culture, heritage and creativity open in AlUla.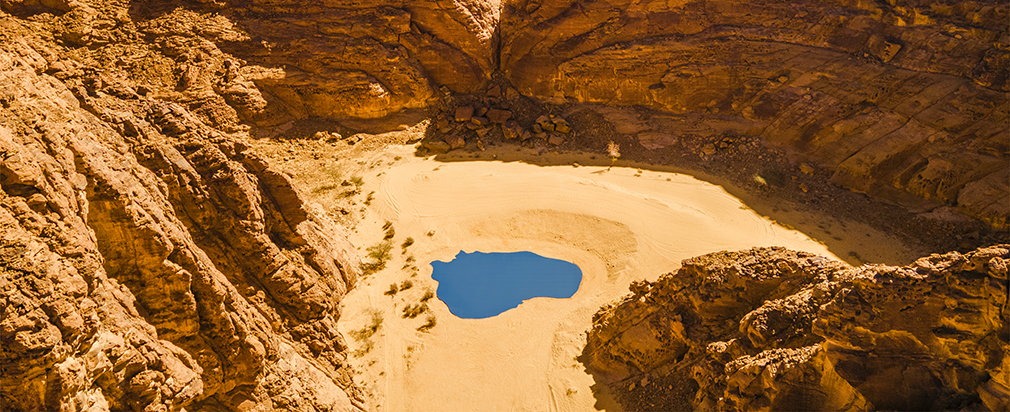 "AlUla has always been at the crossroads of trade and culture," said Neville Wakefield, co-artistic director of Desert X AlUla and artistic director of Desert X. "Its landscape and history have and continue to draw people from across the globe. The first edition of Desert X AlUla in 2020 proved how much there is for artists and audiences from different parts of the world to learn from one another. Artists are often leaders in these conversations and so it is particularly exciting to have such a significant role in the region's many programs of cultural transformation."