Travel dish spotlights Michelin-star and James Beard award-winning chefs, master mixologists and global gourmet treats that you can recreate at home.
---
Baja Vida is a company based in Solana Beach, North San Diego, that makes gourmet jerky and this is definitely not your typical grocery store offering. The brand produces a variety of nutritious products that are overseen by Michelin-starred chef Brandon Rodgers who spent over a year at one of the world's most lauded restaurants, The French Laundry in Napa Valley.
Chef Rodgers has traveled and cooked around the world from New York to South Korea and France where he was selected as the sous-chef representing the U.S. at the Bocuse D'or one of the most prestigious culinary competitions.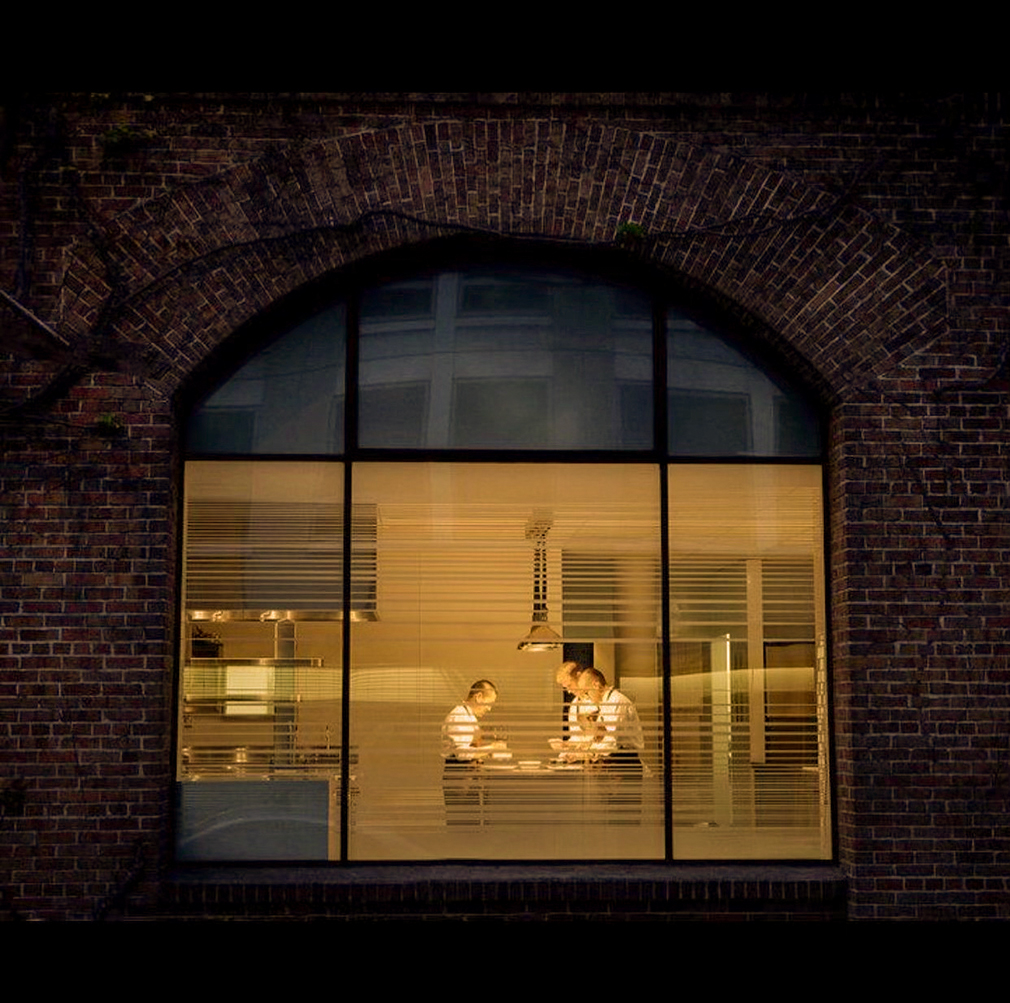 Back on the West coast, chef Rodgers opened a trio of restaurants in San Francisco with acclaimed chef Corey Lee. As the Chef de Cuisine at Benu, one of the top 50 restaurants in the world, he helped the restaurant gain three Michelin stars. Brandon also served as the Chef de Cuisine of In Situ, which was located in San Francisco's Museum of Modern Art, and Monsieur Benjamin French bistro.
We spoke with the chef, who now lives in the Murrieta-Temecula area of Riverside County with his family, to find out how he was able to pivot during the pandemic and start and new life in a different arena of the food industry.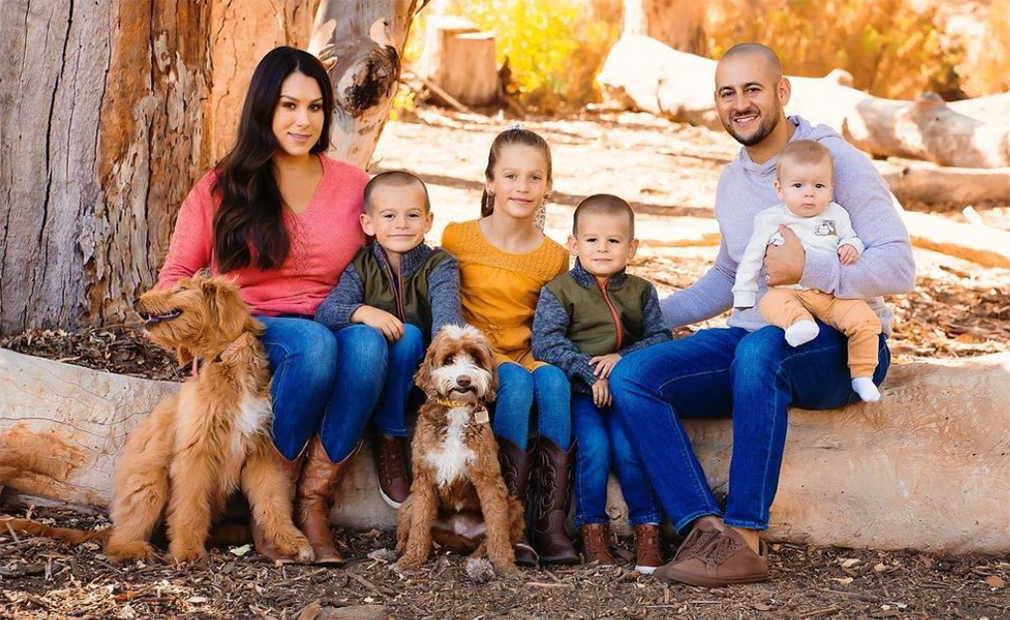 You have a very impressive pedigree how and why did you get involved with Baja Vida?
During the very beginning of Covid, everything hit like a ton of bricks and San Francisco shut down as one of the first areas to be impacted. I was an Executive chef overseeing three restaurants: Benu, Situ and a French bistro Monsieur Benjamin, but we ended up abruptly shutting them all down temporarily. I spent 10 years with this restaurant group right after leaving The French Laundry.
I had come to a crossroads and was very intrigued with the consumer market and the product side of the business. I recognized there was a lack of consistency and evolution in the jerky category, and I had a longstanding relationship with Baja Vida's beef supplier. So, I got started consulting on the flavors and some of the marketing and it quickly became a full-time project.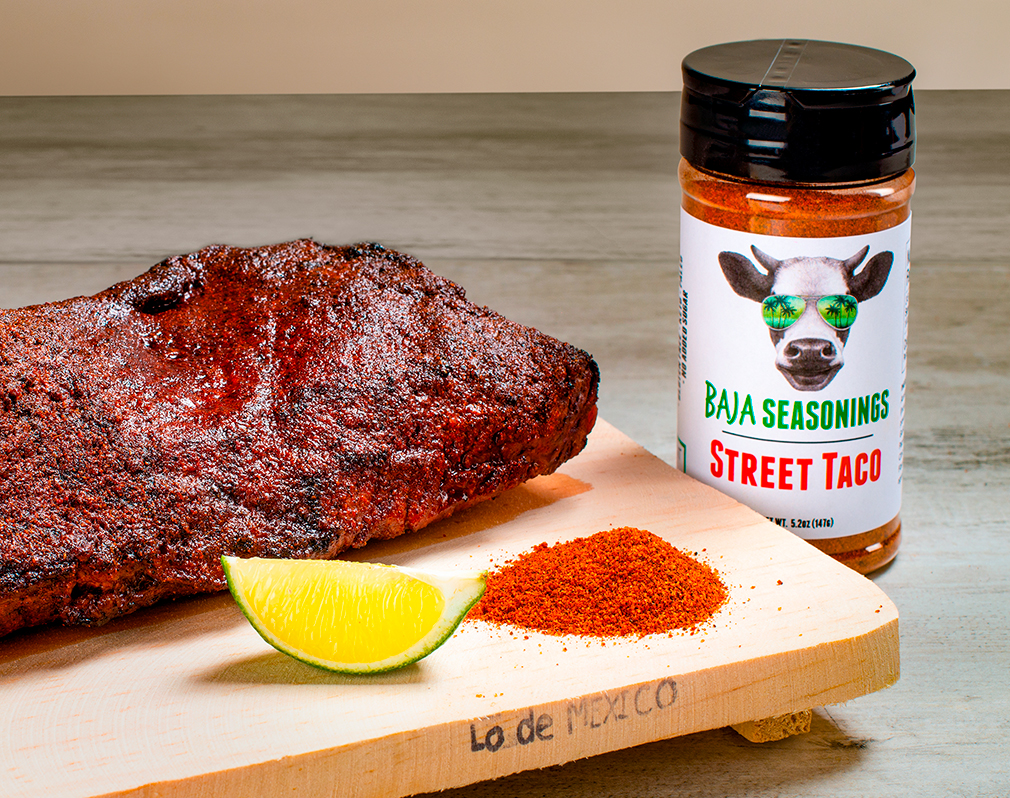 What are some of the unique flavors that the brand offers now?
In addition to the jerky, we have a whole line of 1 oz. meat sicks that are ground beef-based in three flavors: Hot Sauce, Street Taco and Traditional. We have expanded the brand and are always working on more, developing and evolving.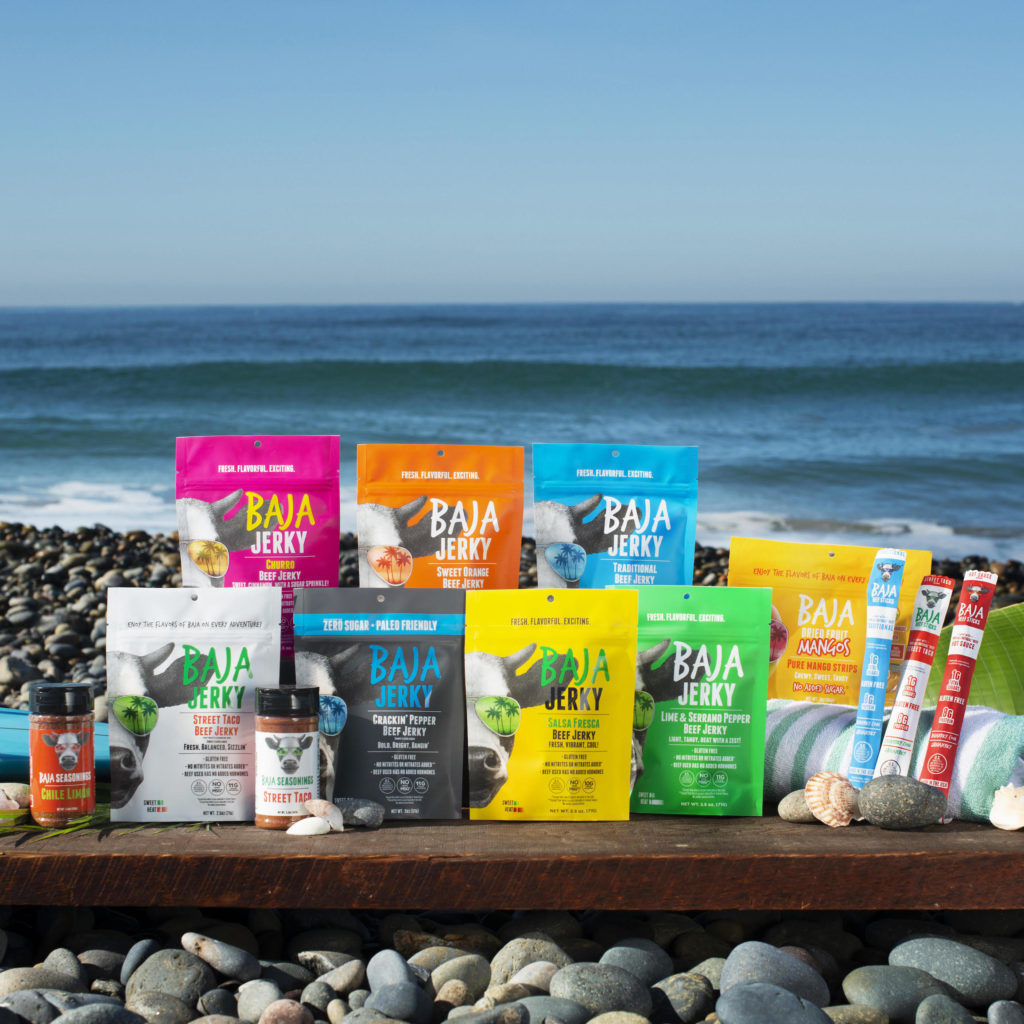 What makes the product stand out from others on the market?
There is a very clear brand identity. It's Baja, bright colors, adventure and it's fun, so it stands out in the meat snack category. Also, the flavor profiles, ingredients and quality. One thing that we do, is fresh marinate meat which is uncommon in this category. We take an approach to jerky-like freshly marinated meat. We are using fresh produce and ingredients to blend into the marinade and the meat. We don't use any nitrates, msg or fillers. It's a premium beef, ingredient and approach.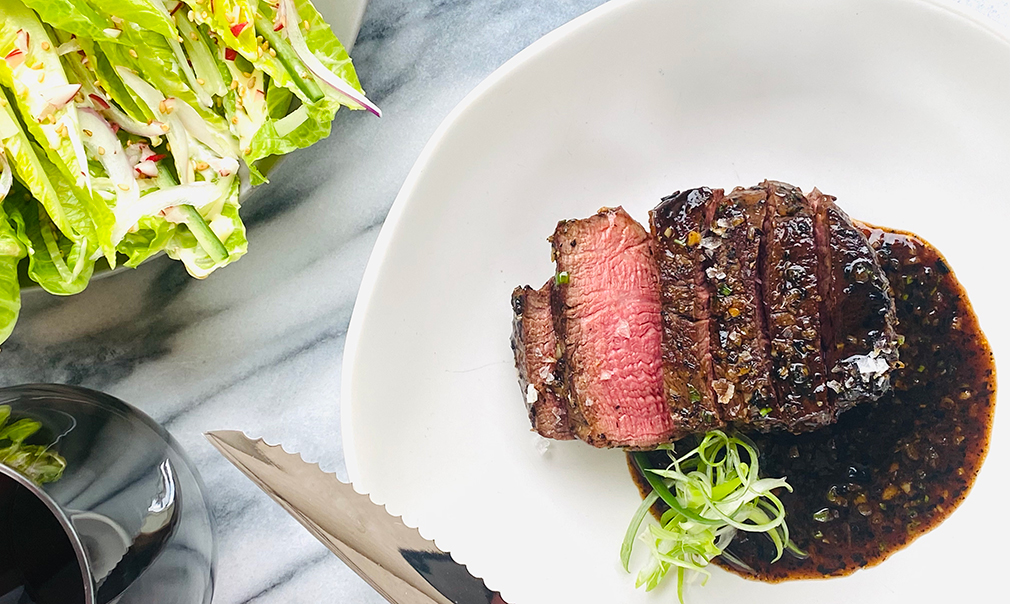 Did you travel to Mexico for recipe inspiration?
That's where we market. The street taco flavor of jerky and meat stick was inspired by the street fairs and tacos in Baja and all over Mexico. The main ingredient is an authentic annatto seed that is found there on the trees and it's such a fragrant spice with a red-pink color. That flavor just screams 'Baja inspired.' Another Jerky flavor is the churro. It's pretty wild to have a meat snack with that flavor profile but we took the same approach using vanilla and sugar in the base of the marination, then we dry it and tumble it with sugar and cinnamon coating on the outside. We also offer Traditional, Salsa Fresca (which was inspired by pico de gallo), Lime Serrano, Sweet Orange and Crackin' Pepper which is a zero-sugar flavor.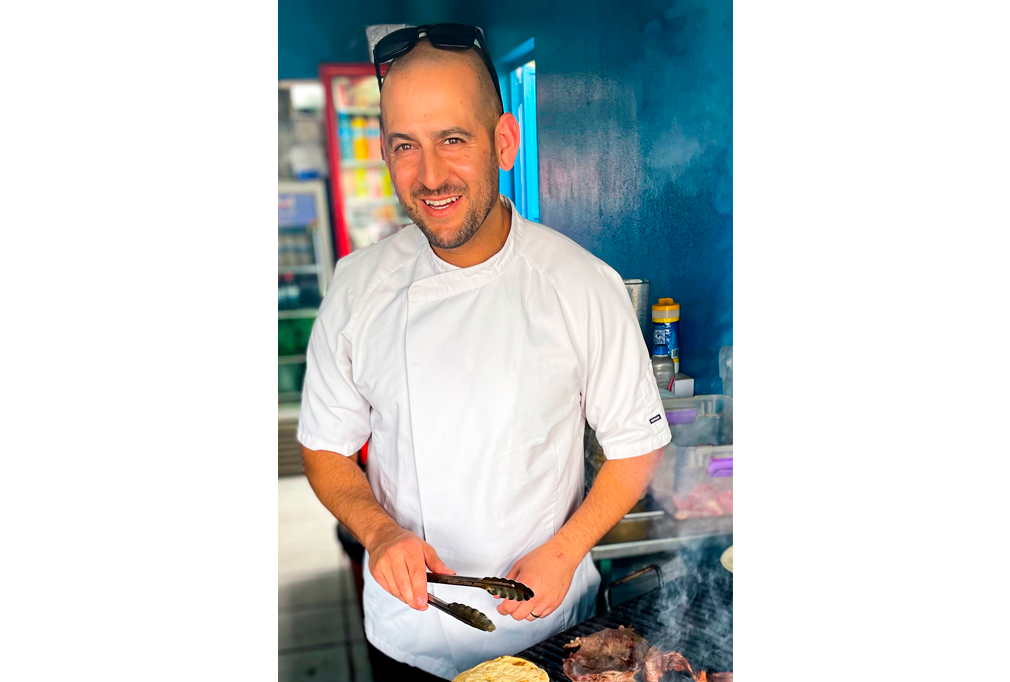 We also developed two seasonings: Chile Limon was inspired by Tajín chile and lime seasoning and we did our version of street taco which should be replacing your 1 oz. McCormick flavor packets in your cupboard for your home tacos. It's the same flavor blend that's in our meat sticks and jerky.
The products are also available on Amazon and select grocery stores.
Chef Rodgers shared with us this Steak Butter recipe below which should be a hit for your next dinner party or BBQ.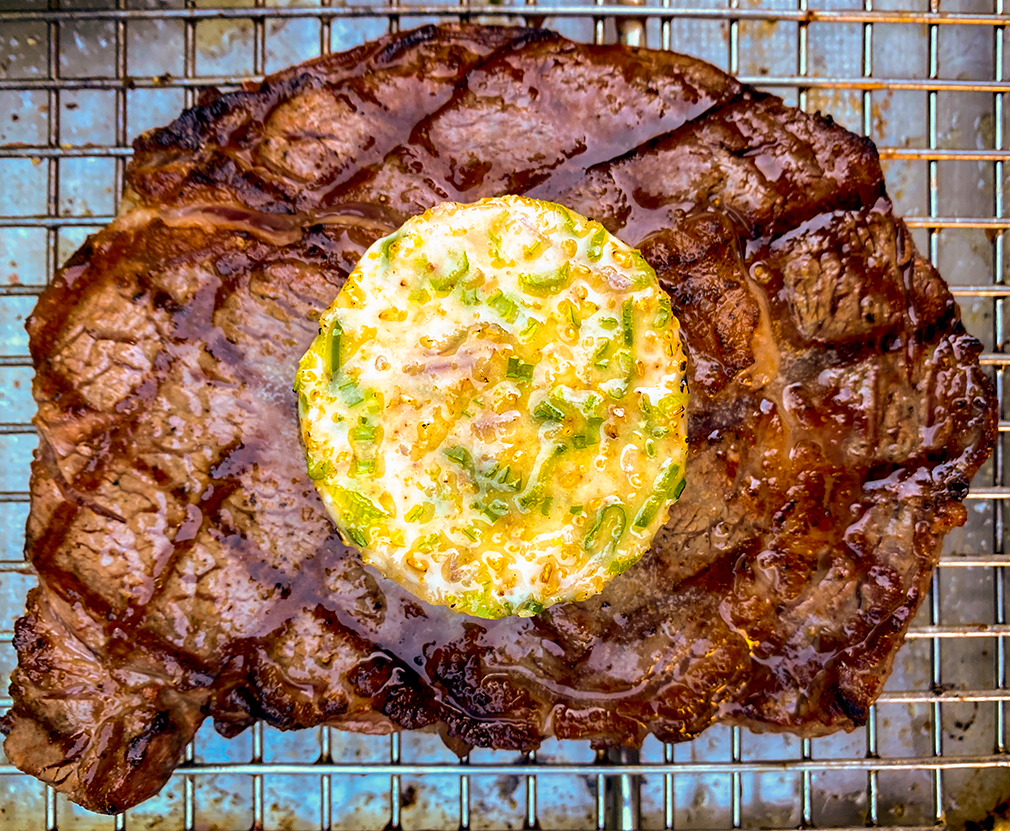 Recipe: Steak Butter
Recipe yield: 8 slices | Serves: 8 steaks
Ingredients:
300g (10 ½ oz.) Unsalted butter – 1" dice roughly, tempered
50g (½ cup, 1 bunch) Scallion – thinly sliced rounds
30g (¼ cup) Roasted Sesame seeds – crushed in mortar and pestle
40g (3tbl., 1ea.) Shallots – peeled, cut in half, thinly sliced
20g (2 ½ tsp.) Toasted sesame oil
15g (1 tsp., ½ ea.) Serrano chili – thinly sliced rounds
15g (2tsp.) Soy sauce, low sodium
15g (2tsp.) Fish sauce, Red Boat
12g (2tsp.) Ginger – finely chopped
10g (1 tsp., 1 clove) Garlic clove – finely chopped
5g (1 tsp.) Maldon Sea salt
1g (¼ tsp.) Black pepper – ground
Technique:
Step 1 – mixing

Combine all ingredients and mix well with a spatula.

Step 2 – forming

Roll the butter in plastic wrap to form a log about 2-3" in diameter.
Twist the edges of the plastic wrap and tie off.
Place in the fridge.

Step 3 – preparing

Once the butter is fully set and chilled, slice ¼" rounds with the plastic on it.
Remove plastic after cutting.
Reserve for grilled or pan seared steaks.

Step 4

Add to any finished steak towards the end of preparation and allow to melt just prior to serving.
Equipment:
Mixing bowl and spatula.
Mortar and pestle.