TRAVEL DISH SPOTLIGHTS MICHELIN-STAR AND JAMES BEARD AWARD-WINNING CHEFS, MASTER MIXOLOGISTS AND GLOBAL GOURMET TREATS THAT YOU CAN RECREATE AT HOME.
Award-winning chef Gavin Kaysen is the founder of Soigné Hospitality Group, a nationally recognized group of restaurants in the Minneapolis metropolitan area. This includes Spoon and Stable, a 2015 James Beard Award Finalist for Best New Restaurant; Demi, an intimate 20-seat tasting menu experience; and two locations of Bellecour Bakery at Cooks of Crocus Hill in Minneapolis and in St. Paul. For his latest venture, Chef Kaysen has opened 2 spots in the new Four Seasons hotel – Mara and Socca Cafe in the Four Seasons Hotel Minneapolislocated at the top of the pedestrian Nicollet Mall in the heart of downtown, just steps from the Mississippi River.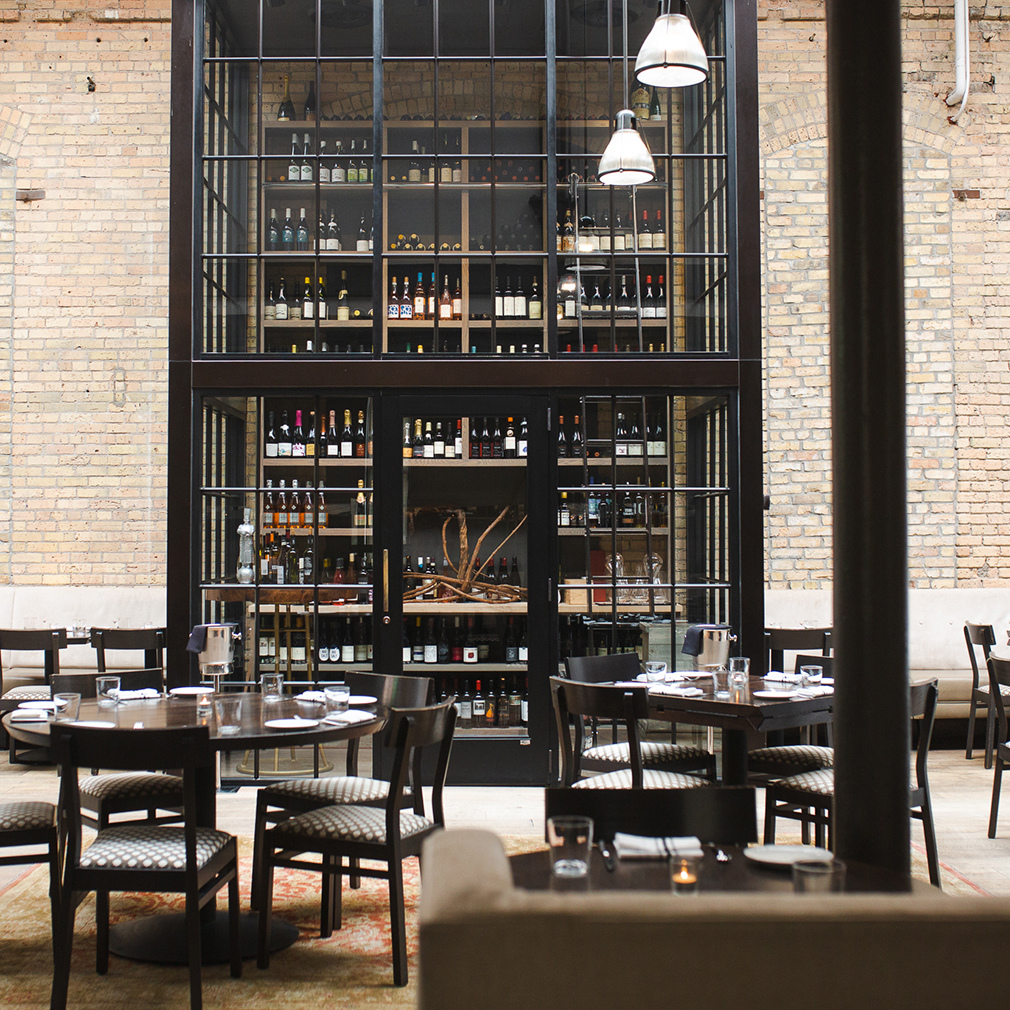 He is also the co-founder of Heart of the House Foundation, a non-profit organization created to sustain the growth, health, and prosperity of the Soigné Hospitality family now and in the future. He supports the next generation of young culinarians refine their skills as one of the founding mentors of the nonprofit Ment'or BKB Foundation(formerly Bocuse d'Or USA Foundation), for which he currently serves as President of Team USA. Chef Kaysen is the proud recipient of two James Beard Awards: Rising Star Chef of the Year in 2008, and Best Chef: Midwest in 2018.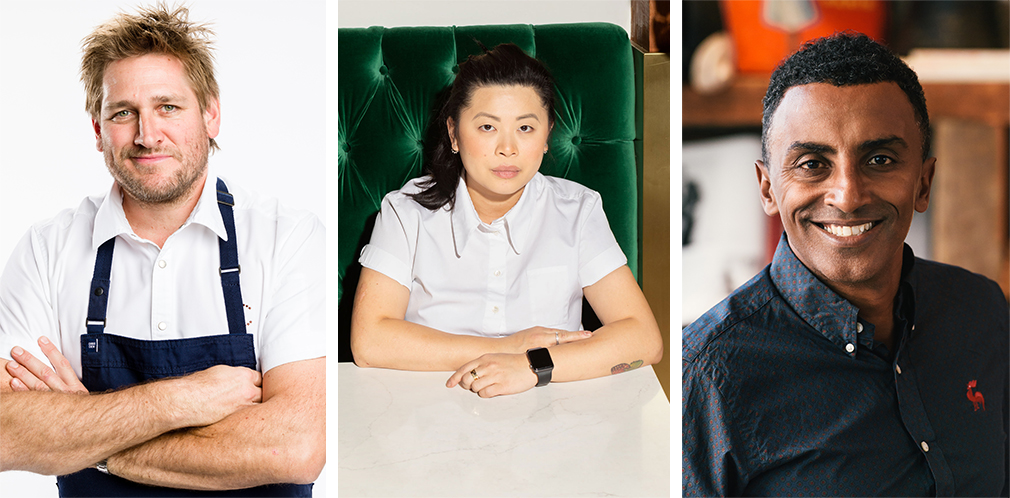 Chef Gavin Kaysen is hosting Chefs Mei Lin from Top Chef and Los Angeles' Daybird, James Kent from Michelin star restaurant Crown Shy and Saga in New York City, and two other permanent fixtures on television with multiple award-winning restaurants around the country, Curtis Stone, and Marcus Samuelsson for the 5th installment of The Synergy Series. (Also, look for Lin, Samuelsson and Stone on the Iron Chef reboot debuting on Netflix June 15, 2022.) This collaborative dinner and dialogue series at his flagship restaurant Spoon and Stable, benefiting The Constellation Fund, a group dedicated to fighting poverty in the Twin Cities.
Each chef will also share their personal and professional story with guests through town hall-style Dialogues streaming online at the Synergy Series website and hosted in-person at the new Four Seasons Hotel Minneapolis. Season passes are available now via TheSynergySeries.com. Individual reservations will also be available one month prior to each event.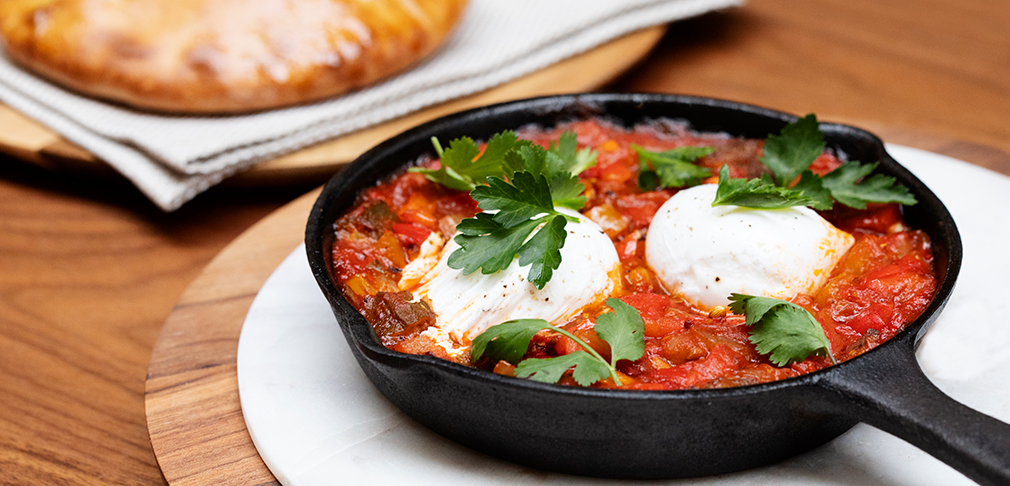 The Bar & Lounge Experience
The Bar and Lounge Experience is open for a limited number of walk-in seats per night. Guests may order from an abbreviated tasting menu. Spoon and Stable's 17-seat bar and 22-seat lounge will open at 5pm on Thursday and Friday during TheSynergySeries. Single tickets are available through Spoon and Stable on Tock 2-weeks in advance of each event.
Sponsors
Some of this season's Synergy Series sponsors include San Pellegrino who during the pandemic, stood side-by-side with chefs by launching the #SupportRestaurants initiative, a tangible recovery plan to provide financial relief and help shape the future of the sector together, and Fine Dining Lovers, the fine dining magazine for foodies by S. Pellegrino & Acqua Panna featuring chef interviews, daily blogs, videos, photos and recipes.
We caught up with Chef Kaysen to talk more about the series and he also shared a beloved recipe with us below from his GK at Home classes.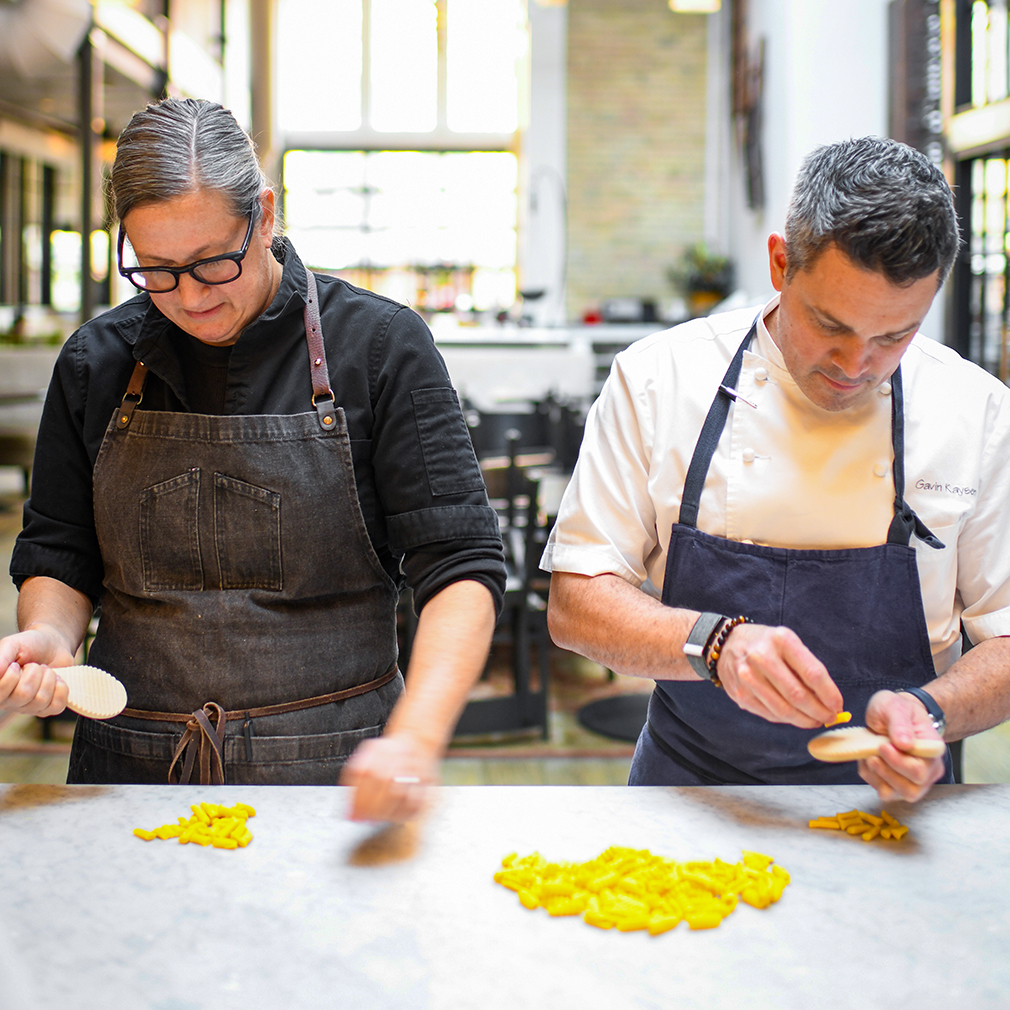 Why did you want to continue the Synergy Series at this time and what are you most looking forward to during the collaborations?
I originally started the Synergy Series in 2015. It's always been a way for me to bring my friends, and their talents to my hometown. I've had a lot of incredible mentors in my life and this is a way for me to collaborate with them, create a new path for mentorship with my team, and show off the talent that is here in Minneapolis to the visiting chefs. I love that our visiting chefs can see and experience a little of what the Minneapolis culinary scene has to offer during their visit. And this is a way for my team to interact and learn from some of the best talents in our profession. Not everyone has the means to travel, stage, and eat around the globe. With the Synergy Series, we're bringing the chefs here so our cooks, our service team, and our bar team can take that all in. It's also about providing a special moment for our community so they can experience some of the country's best culinary talents in their own backyard.
Last year, we started the Synergy Series Dialogues and I'm looking forward to continuing that this year. Each one of these chefs has found their own version of fulfillment and success and this is a chance for them to tell their story in their own words. It was deeply engaging for the community last year and opened up new conversations about our profession that can only be explored in this type of format. The goal is for the audience to learn something from each of our visiting chefs, just as our internal team gets the opportunity to do so. Anyone who reserves a ticket on Tock can also submit a question for consideration. We hope to hear from all of our guests to make it an even more dynamic talk.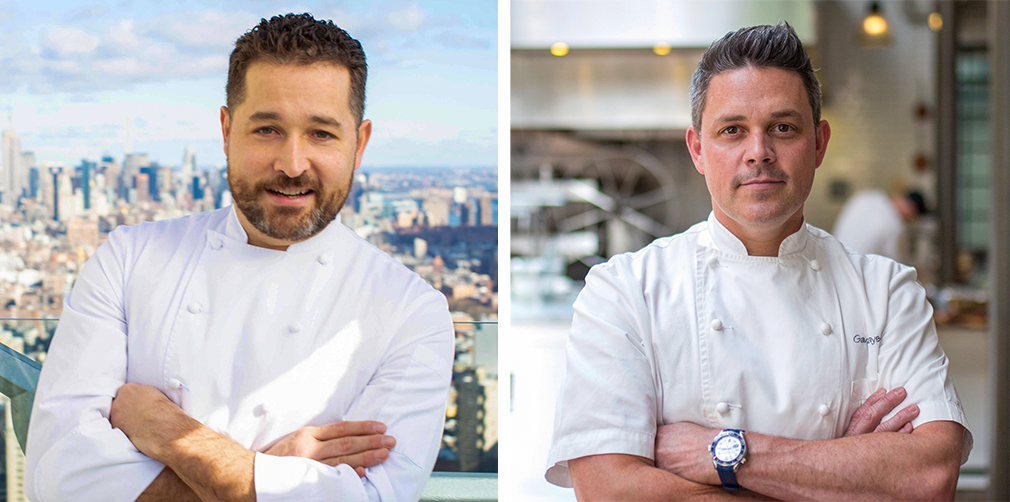 You have some amazing chefs joining you. How did you decide who to invite to your kitchen in Minneapolis?
Usually, it is the chef who says yes to my text first! I ask about 8-12 chefs every year and the ones who can do it, we move forward. I think about who my team could learn from and who the dining community here will connect with. Every chef and their team approach the work a little bit differently. We've had chefs join us from all around the country who represent a diverse set of culinary styles and I'm looking forward to sharing and collaborating with this year's group of chefs.
With each of these chefs, our lives and careers have crossed paths in significant and meaningful ways. I am excited to welcome them to Spoon and Stable for our 5th edition of Synergy! The support from our guests and sponsors has us invigorated to continue this series. We are grateful, and we look forward to welcoming these chefs and serving our guests together.
Where do you like to travel for ingredient inspiration? Any place that you are looking forward to returning to in the near future?
I do not seek out travel for any particular inspiration but rather I try to always remain curious. I find that to be the easiest way for me to keep an open mind.
Even years after a trip, I can take inspiration from the moments I've experienced. An example of this is with my latest restaurant, Mara, and Socca Café. The conversations about this opening started with United Properties and Four Seasons three years ago, and my first instinct was to use the Mediterranean as the inspiration. I spent years living and cooking in Europe, and in my free time, I'd travel to experience the cuisine and culture. There are 22 countries in the Mediterranean region! I felt that we could build the restaurant and cafe around the three pillars that come to mind when I think of that area— the land, the sea, and the craftsmanship. The tradition of dining in the region is all about the experience you share with others, generosity, and taking a moment to enjoy life. I hope to capture the essence of that with Mara and Socca Café.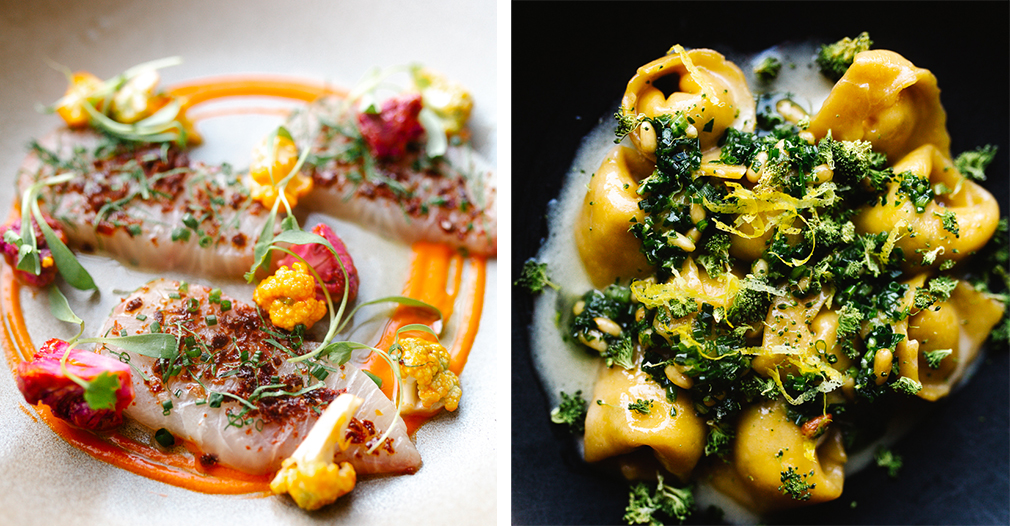 What do you love most about having restaurants in the Midwest?
I love all the farmers we get to work with, the ease of working with them and the passion they have. I also love how dramatic the seasons are.
What is next for your GK at Home series?
I launched GK at Home in 2020 to connect with our guests outside of the restaurant and bring joy into people's homes through cooking. I'm inspired by the way it's brought our community even closer together. It's been such a powerful way for people to express their creativity and learn some new skills in the kitchen. We've explored recipes from my family and my restaurants as well as original recipes created just for the GK at Home audience. The next step for us is the launch of my first cookbook inspired by the time I spend cooking with my family! I'm looking forward to sharing more details about this later in the year.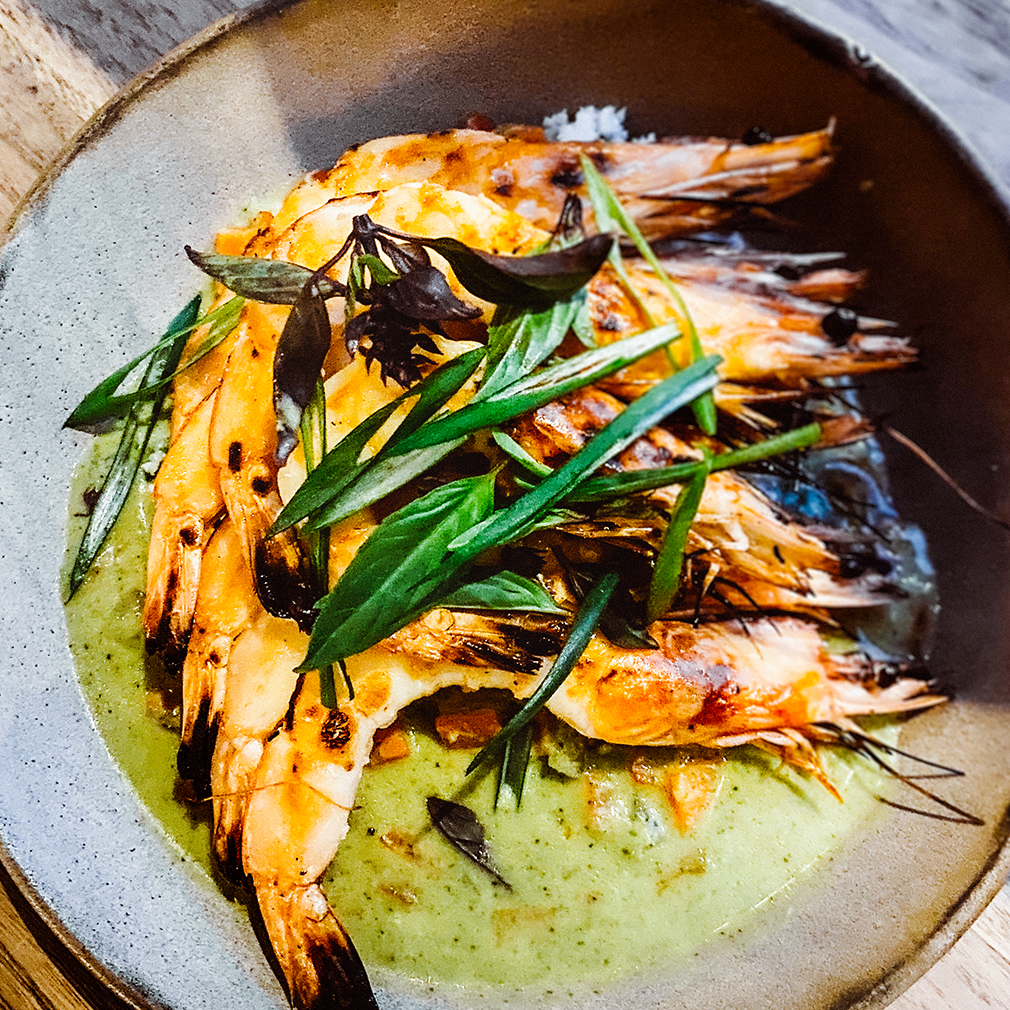 Recipe for Grilled Prawns with cauliflower "rice," green curry and coconut broth
(serves 4)
---
GREEN CURRY PASTE
Equipment Needed: Blender or Mortar & Pestle
2 Green Thai Chilis, seeds and stems removed
20 Lime Leaves
2 Garlic Cloves, minced
1 small Shallot, minced
1 small bunch Cilantro
1 small bunch Thai Basil, stems removed
1 stalk of Lemongrass, outer skin removed, minced
1 tsp Ground Coriander
1 tsp White Pepper
1 tsp Shrimp Paste
Alternatively, you may sub 4 Tbsp Mae Ploy Green Curry
Directions
Combine all ingredients in a blender and blend until very smooth.
Add a small amount of water as needed to get the ingredients to turn in the blender.
You can also smash in a mortar and pestle. It will result in a chunkier green curry but will still be delicious.
COCONUT CURRY
Equipment Needed: 1 gallon stockpot
1 small yellow onion, medium dice
1 celery stalk, medium dice
1 small red pepper, seeds and ribs removed, medium dice
1 small carrot, peeled, medium dice
1 Tbsp galangal, peeled and minced
1 Tbsp ginger, peeled and minced
4 Tbsp green curry paste (recipe above) or Mae Ploy Green Curry
1 can coconut milk (13.5 fl oz)
1 1⁄2 cups vegetable stock
2 Tbsp Light Soy Sauce
1 Tbsp Fish Sauce
Lime juice to taste
Directions
In a stock pot over medium heat, sweat the onion, celery, red pepper, and carrot in a small amount of vegetable oil about 5-7 minutes. Stir often to avoid browning the vegetables.
Add the galangal and ginger, cook 3 more minutes.
A dd the curry paste and stir to combine. Cook for 1 minute.
Add vegetable stock and coconut milk. Bring to a simmer.
Continue to cook for 10-15 minutes or until the vegetables are very tender.
Season the coconut curry with fish sauce, soy sauce, and lime juice. It may need more salt, just give it a taste!
Remove from heat. Set aside or refrigerate until ready to use. Can be made up to two days in advance.
CAULIFLOWER RICE
Equipment Needed: Cheese Grater; 10" or 12" Large Saute Pan; Wooden Spoon
Directions
Grate the cauliflower over a cheese grater to make the rice. Grate the cauliflower in a bowl to save a mess.
Heat the saute pan over medium high heat.
Add the sesame oil, ginger, and scallion whites.
Cook for 2 minutes and add the grated cauliflower.
Season with salt and cook for 2-3 additional minutes so that the cauliflower is not raw but still has a bite to it.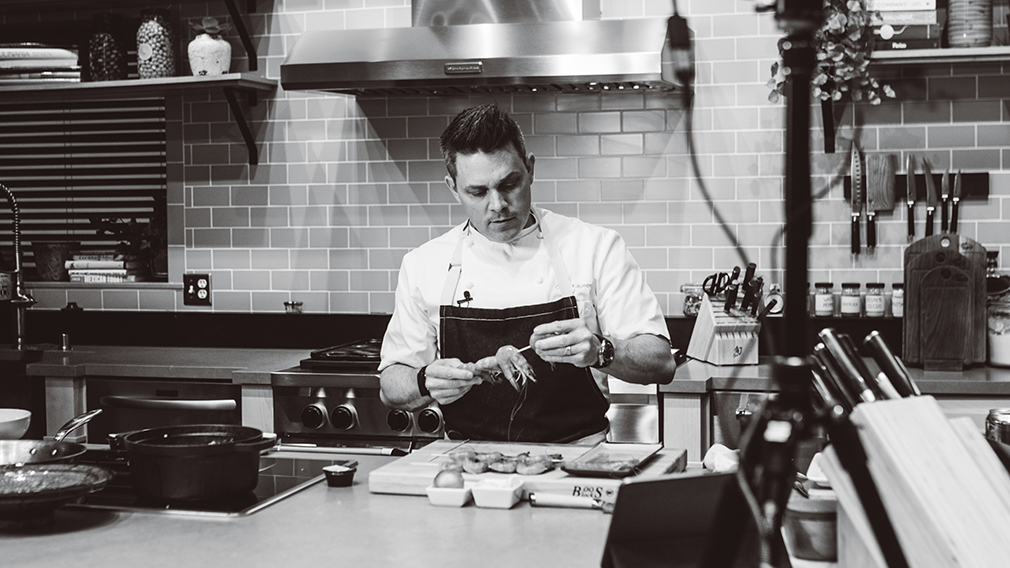 GRILLED PRAWNS
Equipment Needed: 4 Wooden skewers; Gas/Charcoal Grill, Cast Iron or Grill Pan; Kitchen Shears or Scissors
1 Pound Large Prawns head on
Olive Oil
Salt
Directions
Preheat your grill to medium high.
Clean the prawns by cutting the shell down the back along the tail. Remove the shell and vein.
Rinse under cold water and pat dry with a paper towel.
In a mixing bowl, lightly dress the prawns with olive oil and salt.
Skewer the prawns so that they are closely packed together.
Insert another skewer to stabilize them.
Cook the shrimp on each side for 2-3 minutes or until the flesh just under the head has turned from opaque to white.
To Serve
To assemble ladle green curry sauce into a bowl. Spoon the cauliflower rice onto the sauce and top with the grilled shrimp. Garnish with picked cilantro and scallion greens.