Travel Dish spotlights Michelin-star chefs, master mixologists and global gourmet treats that you can recreate at home.
Recognized as one of the world's most influential vegetable-forward culinarians, Michelin-starred chef and restaurateur John Fraser splits his time between two of the EDITION hotel's top properties in New York and West Hollywood.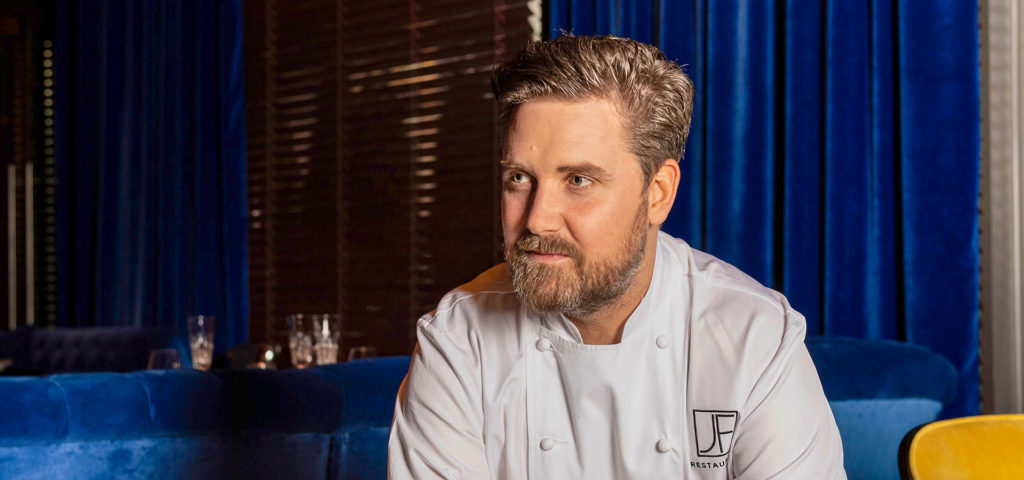 Fraser is a California native who refined his skills under the mentorship of Thomas Keller at The French Laundry, and perfected his technique at lauded Paris establishments including Taillevent and Maison Blanche, before becoming executive chef at Compass where he was awarded two stars by The New York Times.
At Ardor on Sunset, West Hollywood EDITION, Fraser is simply focusing on "the essence of food." using produce sourced hyper-locally through partnerships with farmers. And, his vision is brought to life by an all-female team of line cooks.
As with all of his restaurants, including Michelin-starred NIX and The Terrace & Outdoor Gardens at The Times Square EDITION, Fraser and his team focus on the vegetable components. This has resulted in redefining the way that plant-based ingredients are used in American cuisine yet utilizing techniques from around the world.
And, the cocktails are also on point mirroring the veggie-centric, fresh ingredient-driven menu. Developed by Beverage Director Amy Racine, the drinks are color-coded such as Clear using a pickled Piopinno mushroom presented in a clean, fresh martini which is sprinkled with koji to bring out the umami and purity of the ingredient. You can also expect a strong selection of bio-dynamic wines with several by-the-glass wines poured from magnums.
For this edition of Travel Dish, Chef Fraser has shared his Sumer Melon Carpaccio which is brand-new to the menu and we asked him about his 'flexitarian' menu approach.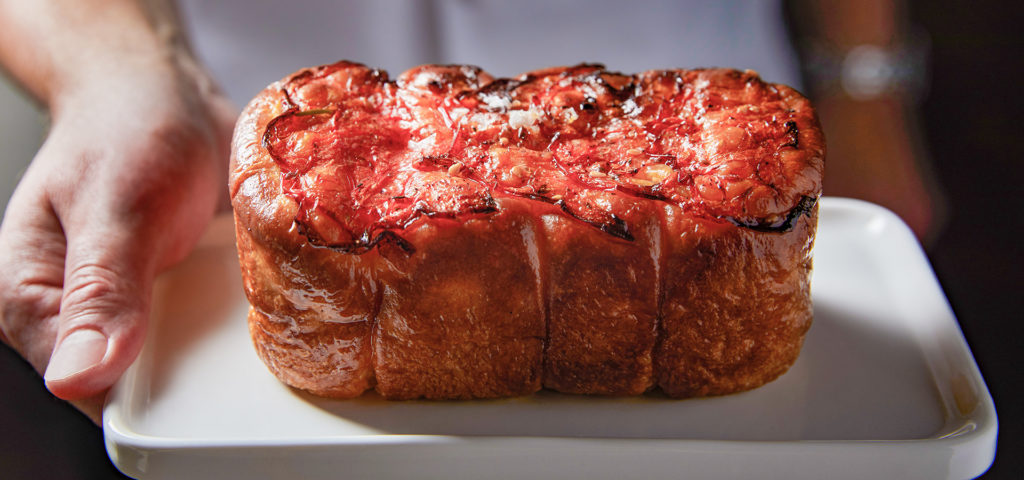 What inspired you to create this dish?
We like to focus in on a few flavors and find a way to amplify them. This fleeting and hyper-seasonal approach where these ingredients all fall into the height of ripeness is short, this is a celebration.
Can you share what the flexitarian diet is? And why do you feel this option is important in today's hotel dining menu?
In my view the hotel dining approach used to be about the number of dishes on a menu- and how wide of a net it casts. Now I feel that hotel dining is about recognizing the time of day and the type of people you'll be serving and reflecting their needs on the menu while keeping our craft at heart. A menu that fulfills a diet that is mostly vegetables can be challenging to be both commercially responsible and meet the guest's satisfaction. For people who waver in and out of plant-based we try to field their needs in an artful and delicious way.
What countries or cities have been the most inspirational when you travel?
I used to answer that France was the most influential and inspirational. Now I feel American cooking and cuisine has come along so far that our country offers me the most inspiration. We have pockets and culinary traditions that rival the world. Great chefs like Sean Brock in Nashville representing their heritage and pedigree.
How are you splitting time between NY and LA at the moment? Are there dishes that work better in LA vs NY or are you able to draw from a similar menu for each?
I'm probably about 75% New York and 25% Los Angeles at the moment. As travel restrictions lighten that may change. We are enabling the same video tech in the kitchens to stay connected for those that are working from home. From a cuisine standpoint, we cook from the place that we are in. So, there's definitely a difference in both the plating style and menu approach between each city, even though we share similar guests as so many people have become bicoastal. I feel you eat differently based on where you are and we're trying to meet the guest in those places. Local ingredients are our main inspiration for what to cook.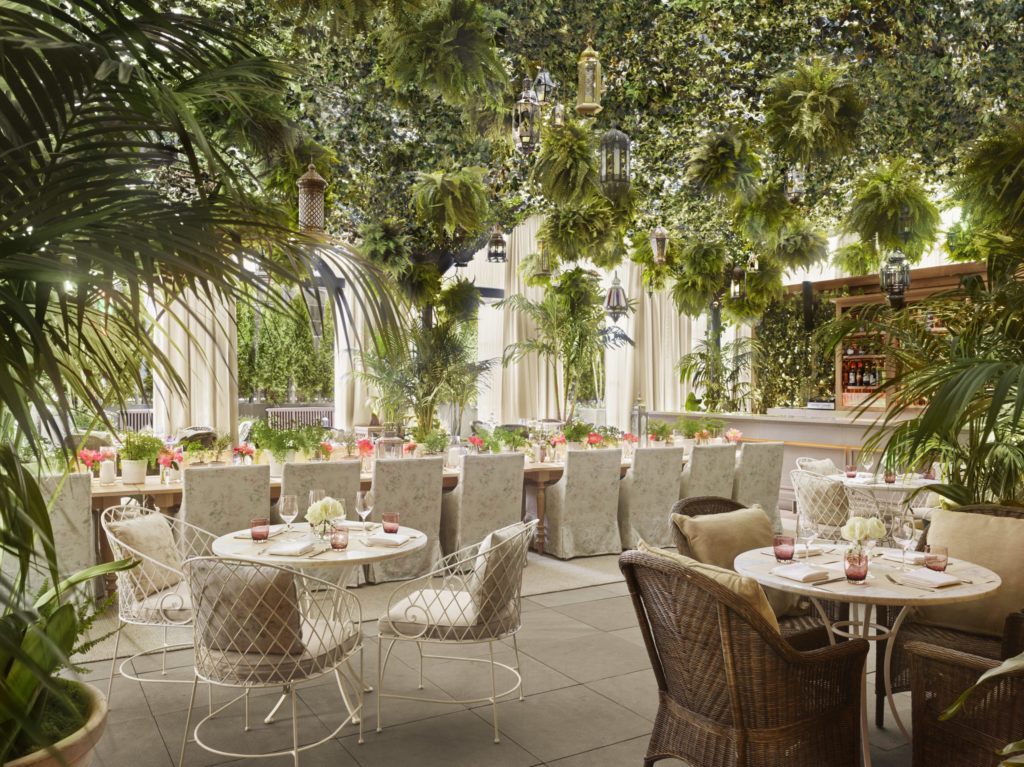 Cucumber Melon Carpaccio Recipe
Sumer melon (honeydew or cantaloupe), Castelvetrano olives, lemon cucumber (or any farm stand cucumber, seasoned with salt), basil buds, Evoo, fleur de sel and lemon (zest and juice)
80g [3 ounces] melon, peeled, sliced, 2mm thick
50g [1¾ ounce] lemon cucumber, peeled, seasoned
15g [½ ounce] Castelvetrano olives, cut in half
14g [3 tsp] Extra Virgin Olive Oil
1g [¼ tsp] lemon zest
2g [½ tsp] fleur de sel
4g [1 tsp] lemon juice
1g [¼ tsp] basil buds, picked
Cucumber Seasoned
220g [1 cup] lemon cucumber, peeled
5g [1 tsp] kosher salt
Method/Plating for Cumber:
Sprinkle salt on top of your cutting board.
Using hands, roll cucumber on top of the salt, pressing gently.
Cucumber should feel soft inside.
Cut into smaller chunks.
Method/Plating for Melon:
Arrange melon slices on the plate.
Add pieces of cucumber, Castelvetrano olives.
Dress with Extra Virgin Olive Oil.
Season with fleur de sel.
Garnish with lemon zest, lemon juice and basil buds.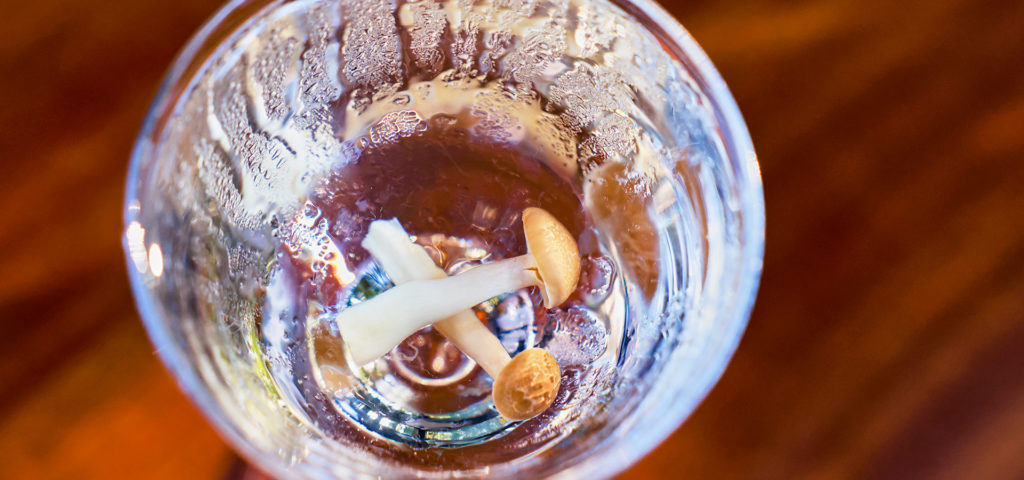 Clear Cocktail Recipe
Garnish: Pickled Mushrooms + lemon twist (discarded) | Glass: Martini | Production: stir over ice, garnish
Recipe:
1.5 Ounces Gin
1.5 Ounces Dolin Dry Vermouth
Barspoon of Sake
Dash Black Lemon Bitters
Mushroom Pickles:
¼ Cup Verjus
¼ Cup Champagne Vinegar
½ Cup Simple Syrup
1 star anise
½ tsp juniper
¼ tsp mustard seeds
¼ tsp coriander
¼ tsp black peppercorn
2 cup mushroom of choice
Soak for 12 hours