Travel Dish spotlights Michelin-star chefs, master mixologists and global gourmet treats that you can recreate at home.
With close to 40 restaurants around the world and 3 Michelin stars spanning Tokyo, Sao Paulo and New York, Chef Jean-Georges Vongerichten's time is split between multiple continents and bi-coastal U.S. jaunts.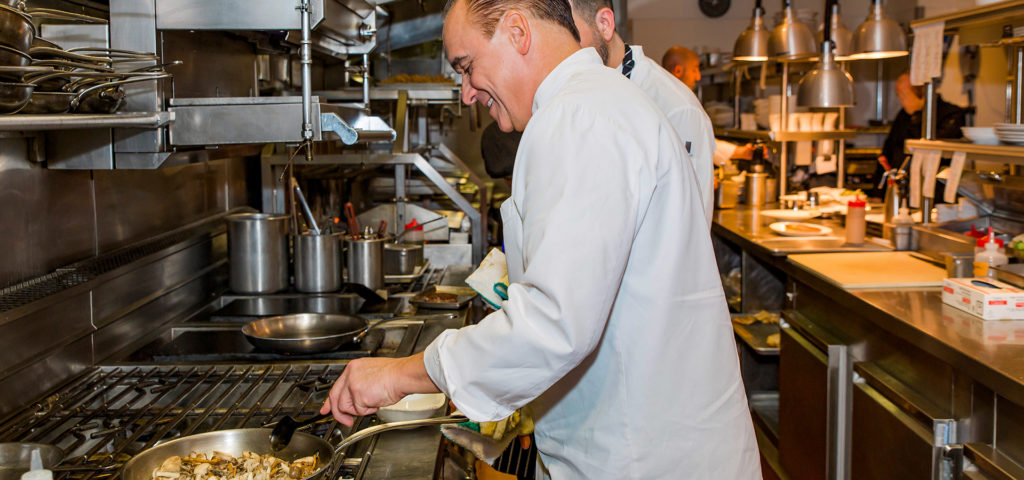 We caught up with the French-born chef at the Waldorf Astoria in Beverly Hills, where his Rooftop by JG is still a top draw and his multi-course tasting menus in the more formal fine dining ground floor venue was just bestowed another 'nod' in the 2021 Michelin Guide. One thing is for certain, he's not slowing down anytime soon with three new restaurants in the works from Europe to Asia and the U.S., along with a food hall concept, he remains one of the busiest and most successful chefs in the game. We also snagged a recipe for one of his favorite and most sought-after dishes that appears on most of his menus globally.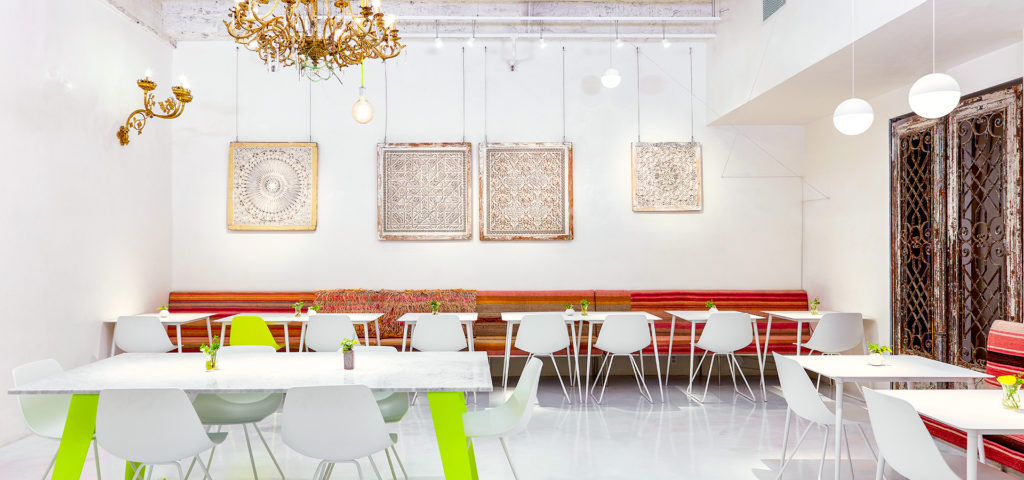 Where have you been based primarily since 2020?
New York. I live in the West Village which is my home base.
Where have you missed traveling the most during the Pandemic?
Asia. We have five restaurants there! Tokyo and Hong Kong are always places of great inspiration for me. It's always Asia where I learn a recipe and then come back with a new idea.
Now that the world is opening a little, where are you headed next?
After LA, I'm headed back to New York, then Marrakech, then Monaco where I'm opening a new restaurant. Then Nashville, and finally Paris to celebrate the 20th anniversary of Market.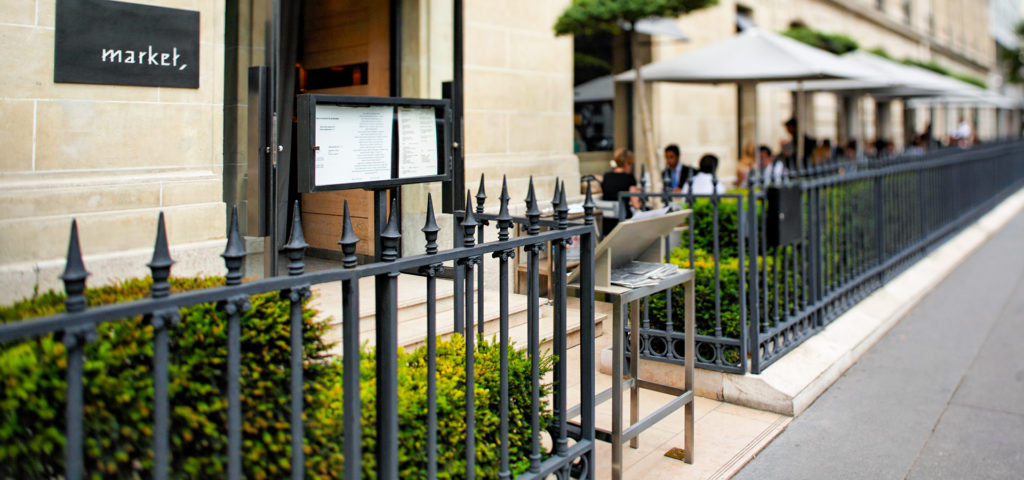 Can you talk a little about your next project and what part of the world that will take you?
My next project is opening a new restaurant in Monaco, at the Maybourne hotel, Riviera Maybourne, and then a new restaurant in Nashville at The Hermitage Hotel. Then I'll be opening a new restaurant in Kyoto, a tiny restaurant that will probably be our smallest yet. This will be opening in March or April of next year. And then, I'll be opening a food hall and market in New York.
What is the one dish (and recipe) that transcends cultures and is always on your menu – or a version of it?
I love combining Asian flavors and ingredients with French cooking techniques. In most of my dishes, no matter where you are in the world, you'll find lemongrass, chili and ginger highlighted. Tuna Tartare and caviar-centric dishes are also usually on most of my menus as well.
How will you celebrate World Cuisine Day this year?
I'll be in New York eating away! I'll bounce around to the 12 restaurants we have in the city that I'm around every day, eating a grass-fed burger along with my favorite vegan dishes. A little bit of everything!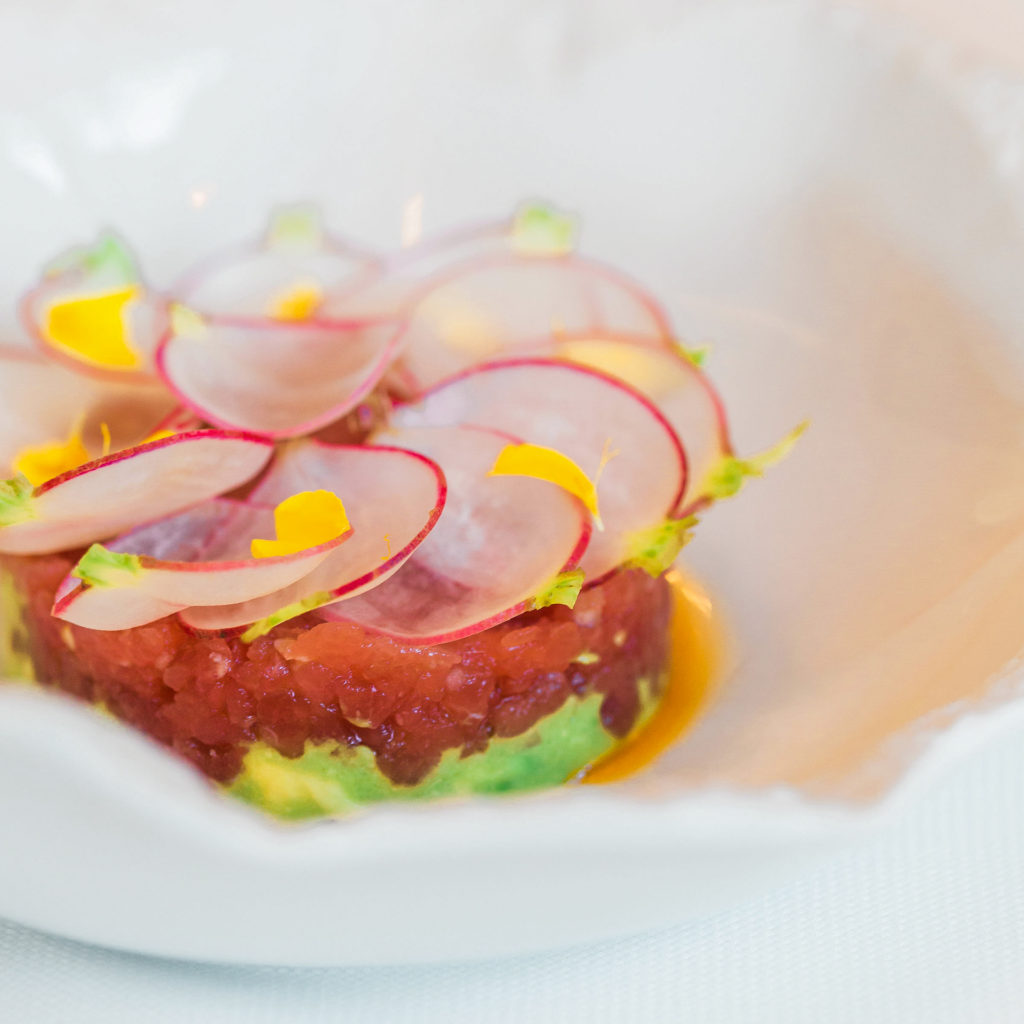 Tuna with Avocado, Spicy Radish & Ginger Marinade
Serves 4
Kaffir Syrup
¼ cup lime juice
¼ cup sugar
6 kaffir lime leaves roughly chopped
Combine all in a pot and bring to boil. Remove from heat and cool at room temp. Strain.
Tuna
12 oz. Tuna
4 tbs. olive oil
1 Thai chili minced
1 shallot minced
Cut tuna into small dice by hand then gently season with salt, minced shallot and minced Thai chili and olive oil to taste.
Ginger Marinade
½ cup ginger
½ cup champagne vinegar
2 tbs. olive oil
½ cup soy
¼ cup kaffir syrup
Peel ginger and rough chop. Puree in blender with just enough olive oil to spin, until totally smooth to make ginger puree. Mix with remaining ingredients.
To Serve
2 ripe avocados small dice
6 red radishes
4 tbs. olive oil
1 lime juice
Chili Oil
Salt to taste
Mix avocado with salt, lime juice, olive oil. Slice the radishes ¼' thick and keep in cold water, then drained well, seasoned with salt and tossed with the chili oil. In the bottom of a small bowl arrange a generous spoonful of the avocado. Top with about 6 slices of the radish and arrange half the fish in a bundle on top. Add more radishes, the remaining fish then top with radish. Spoon the marinade around and drizzle with the chili oil.