Have you often looking longingly at the boats in a jet-set harbor or port such as Barcelona, Greece or CABO and wondered how you could set sail on one without breaking the bank? GetMyBoat, has the answer. As the world's largest boat rental marketplace with a mobile app, dubbed the "Airbnb of Boats," its mission is to make the world of boating more affordable and accessible. So, check out these international locations where you can indulge in a memorable boating weekend with last-minute charters and rentals by the hour – some starting at just $100. Here are some of the top locations around the globe where you can use the app and choose from thousands of vessels and experiences.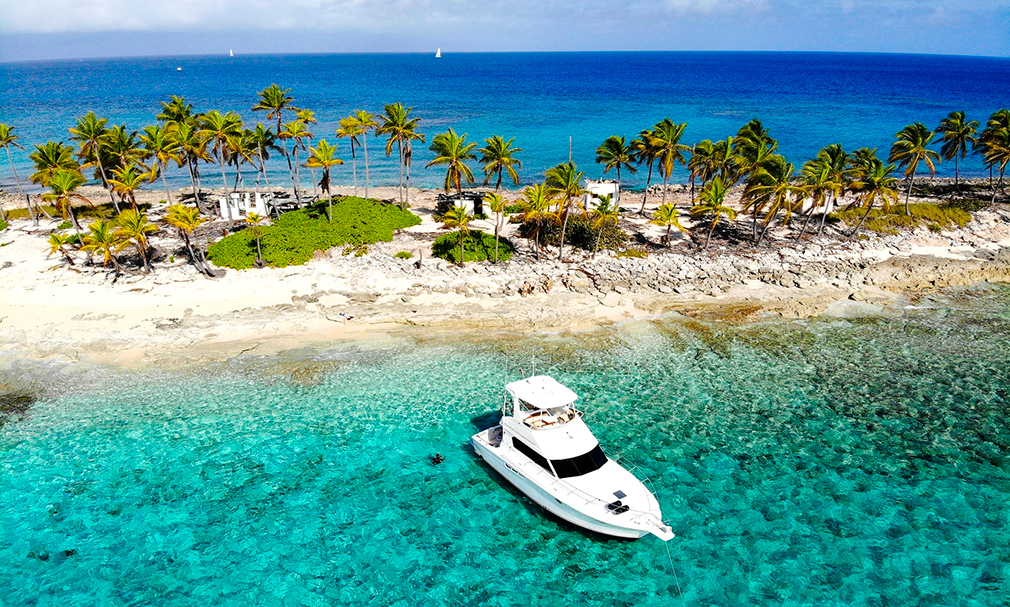 Bahamas
The Bahamas are a great destination to enjoy on the water, and a boat tour will enable you to see parts of these islands that you wouldn't get to otherwise. The crystal-clear waters and white sand beaches of the Bahamas make them an inviting location for a boat rental or tour.
Pig Beach is an example of a unique destination within the Bahamas that is only accessible by boat. It's an uninhabited island located in the Exumas, home to the famous swimming pigs. Take a visit here to feed and swim with the pigs and snap some amazing photos of this Instagram-famous location. On GetMyBoat, you can find a private boat tour to take you to Pig Beach or any other amazing spot in the Bahamas – from Nassau to Freeport and many places in between. Browse over 160 boat rentals, fishing charters, and other water experiences available in the Bahamas on GetMyBoat.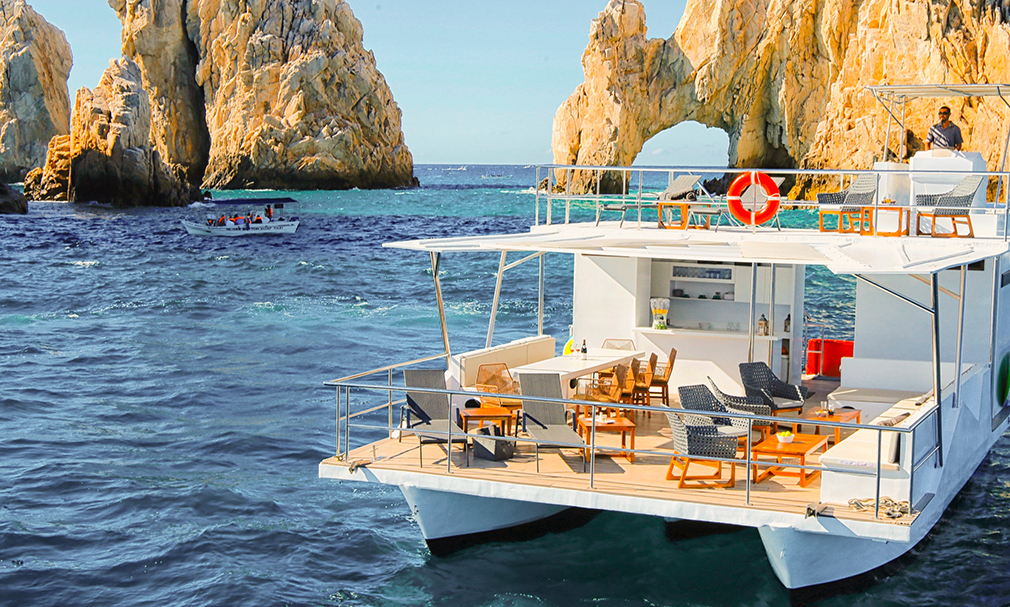 Dominican Republic
From Punta Cana to Puerto Plata, there are many amazing places in the Dominican Republic to rent a boat. From celebrating with food, drinks, and dancing on a party boat to a snorkeling tour to take you to the best coral reefs, there is so much to see on the water. It's a great destination for young adults, families, and retired people who want a tropical vacation with great deals on activities and accommodations. Soak up the sun in the Dominican Republic on your own private boat. Browse over 300 boat rental and charter options on GetMyBoat.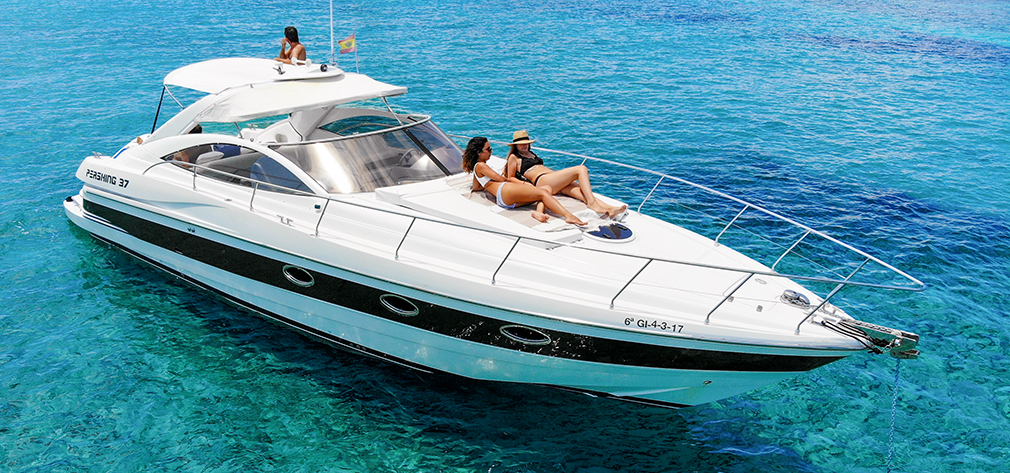 Cartagena
GetMyBoat has over 250 boat rental and charter options in Cartagena, and most are captained, so you can relax with a local professional to take you around. With its beautiful coastal Caribbean location and wealth of historic buildings, you can cruise past some of the best sights and activities in all of Colombia. Right on the water, it's a great place to rent or charter a boat. Explore the Rosario Islands with a catamaran charter and visit some of the beaches around Cartagena. Choose from large and luxury yachts to rent out for a group or enjoy a sunset sailing trip. Visit Playa Blanca and go snorkeling while on a boat day in Cartagena.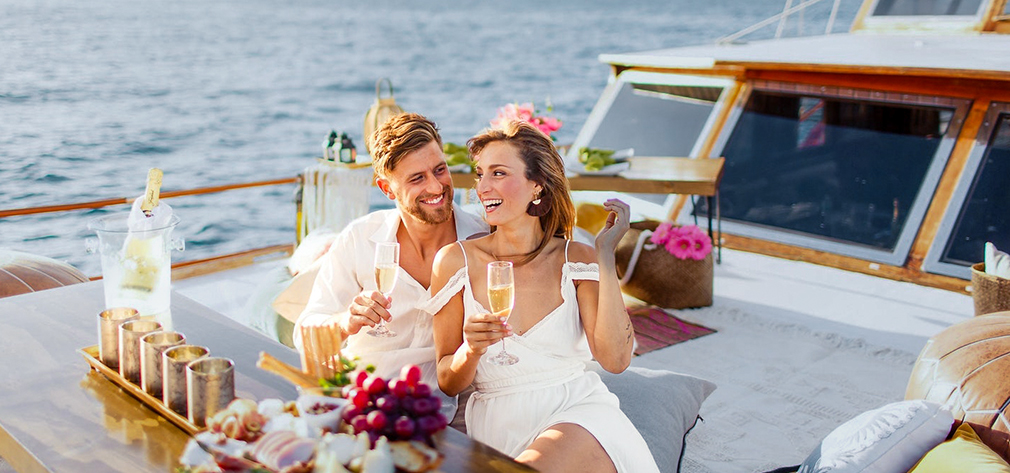 Mexico
Mexico offers amazing year-round temperatures for experiencing the boat and yacht life, all at a great price. From yacht charters in Cancún to scuba diving in Cozumel, there's so much to experience here on the water. Mexico is a wonderful destination for a day tour by boat, where you can island hop or visit secluded beaches, enjoy food and drinks onboard, and dance the night away. Find hundreds of great boat rentals and charters in dozens of cities around Mexico on GetMyBoat.
Greece
The Greek Islands offer a stunning backdrop for any boating experience. Cruise from Santorini or Mykonos out into the gorgeous blue sea. Sailing catamaran charters and private yachts are popular choices of boats in Greece, perfect for a larger group on vacation or if you want a luxurious experience for you and your partner.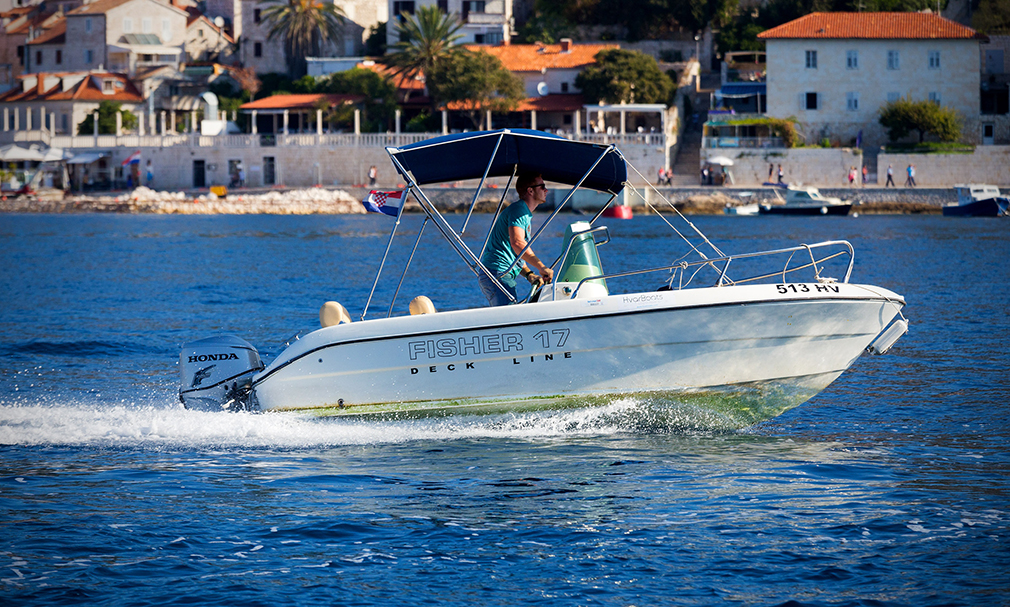 Croatia
With dozens of islands to explore, Croatia is a place where you must plan to spend some time on a boat. From Split to Dubrovnik to Hvar and Pula, there are endless possibilities of cities and small towns to visit. Book a boat tour for a day of island hopping, or plan a multi-day cruise from town to town and stop at some of the most beautiful Croatian beaches.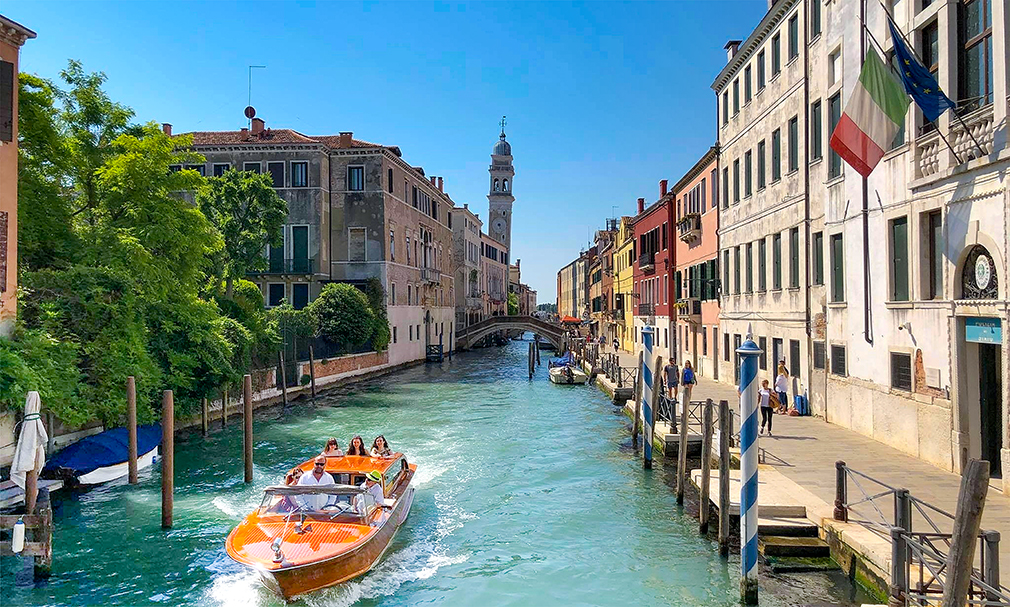 Italy
Some of the most picturesque boating can be found on the coast of Italy, particularly around Naples on the Amalfi Coast. Here you can cruise to the famous Blue Grotto and enjoy a cave tour by a small boat or relax on a larger sailing yacht while drifting in the Mediterranean. Stop in Positano or Sorrento, visit Capri, and see so many beautiful views of the rugged coastline while in Italy. Another top boating spot in Italy is Venice, where you can book a boat tour to cruise the canals and explore this amazing city on the water.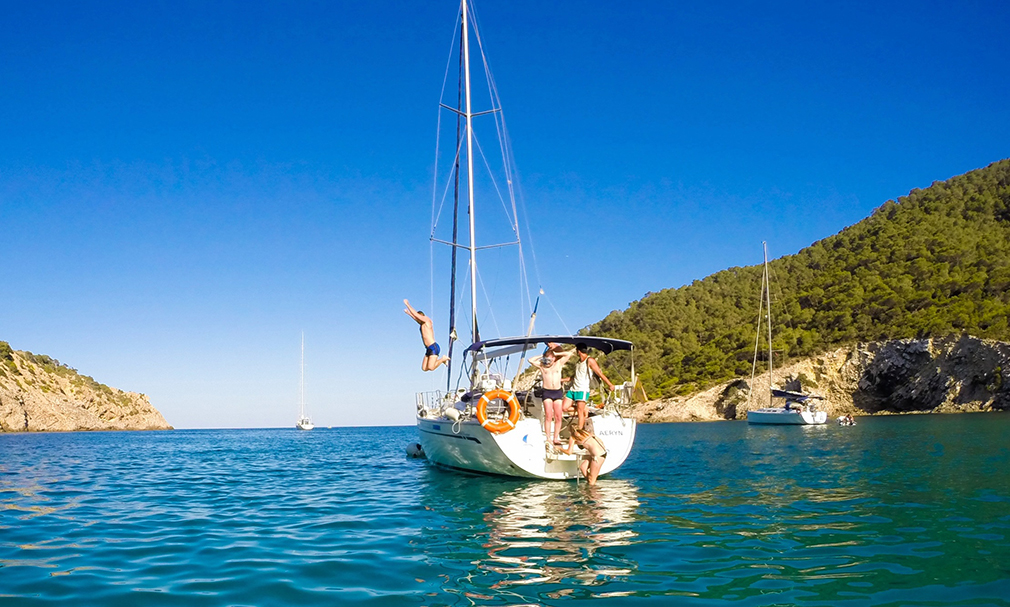 Spain
Spain has many breathtaking places to visit on the coast, perfect for enjoying by boat. From a sailing tour in Barcelona to exploring Ibiza, Mallorca, or the Canary Islands on the water, there's so much to experience in Spain. Whale watching is a popular activity to enjoy for visitors to Tenerife in the Canary Islands, where resident pods splash in the waves year-round, making it a wonderful location for a boat tour. It is a beautiful place to enjoy by boat, and it can also be very affordable to find boats to rent or charter while exploring Spain. Browse over 1500 options for boats in Spain on GetMyBoat.