Last year I had the pleasure of taking my first professional wine trip to the Northern and Western regions of Greece. With an ancient history of winemaking and a geography and climate far more diverse than I had initially realized, well beyond the bleached white stucco of the Cycladic Islands in the Aegean, Greece is producing some of the most exciting and well-made wine in the world with incredible value.
From high in the hinterland of Macedonia, to the lush forests of Epirus, and down to the ancient volcanic soil of Crete, there are endless places to explore, a myriad of incredible people to meet, and, of course, quite a bit to drink. And so, without further digression, here are my top places to drink in northern and western Greece. Head off the beaten path, ditch those Zagat guides in search of great grapes and gorgeous landscapes, and stumble upon some of the most incredible wines and hospitable winemakers that this world has to offer.
Looking for savings on international escapes?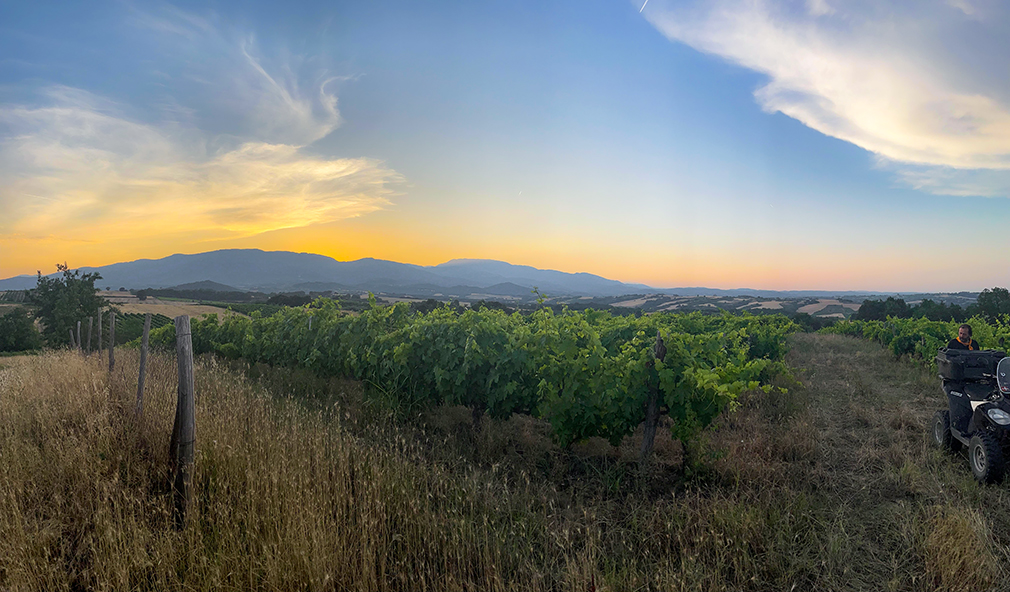 Central Macedonia
An hour drive northwest of Thessaloniki, or a 6-hour drive north of Athens, takes us to the town of Goumenissa in the rolling hills of Central Macedonia. Known for its red wine production, the area of Goumenissa is a PDO (protected designation of origin) region for the red Greek variety, Xinomavro. PDO regions in Greece serve to internally recognize and preserve a history of winemaking in a region, control quality, and lend international recognition to some of the best-growing areas in Greece.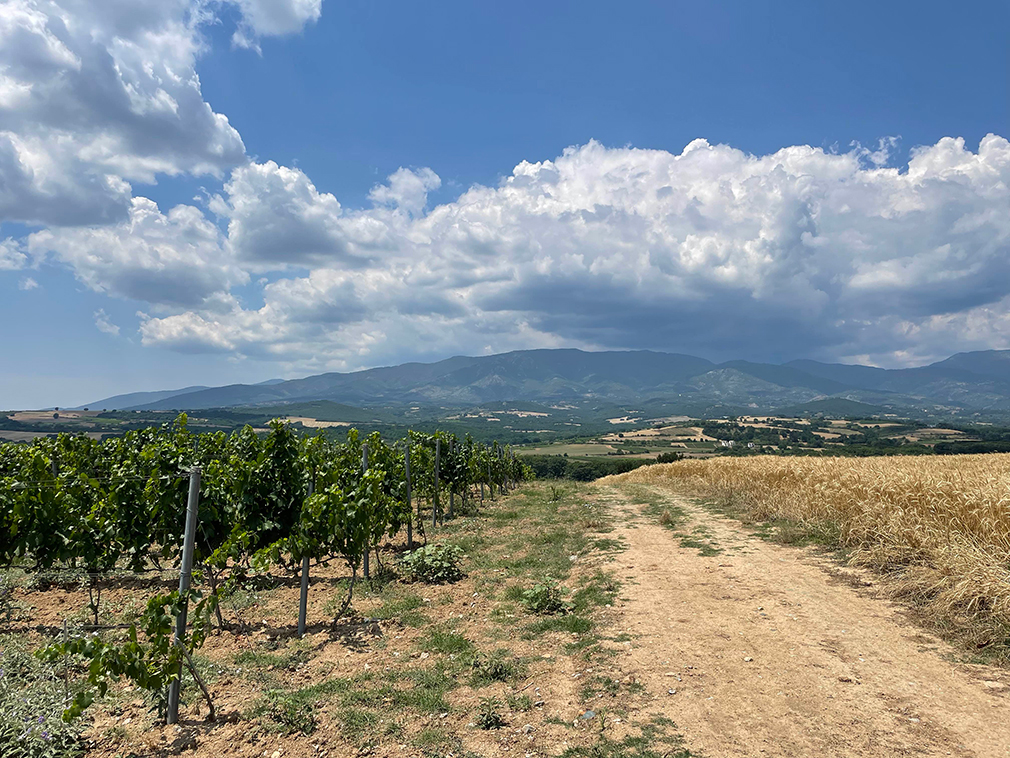 Tatsis Winery, located just several minutes from the town center of Goumenissa, has developed a devoted following beyond Greece. The vineyard is run by two brothers, Stergios and Pericles Tatsis, who split viticultural and vinicultural duties. Aesthetically, the two resemble a heavy metal duo. Juxtaposed with their instantly warm demeanor and soulful nature, they are an utterly alluring pair. Pericles is a forager, often up in the mountains in search of the most fragrant wild mountain herbs and mushrooms. We were greeted with his mountain tea from herbs picked earlier in the day, and later enjoyed freshly foraged mushrooms. His chanterelles are the stuff of legend.
So head to Goumenissa, take in the gorgeous shire-like rolling hills and visit the Tatsis clan. From classic leaning-back vintage old-world reds and to experimental, cool-kid natural wines, they've got it all. Maybe you'll get lucky and Pericles will be grilling sardines over rosemary. 
Wine picks: Barrel-Aged Negoska Rosé, 2016 & Goumenissa PDO, 2007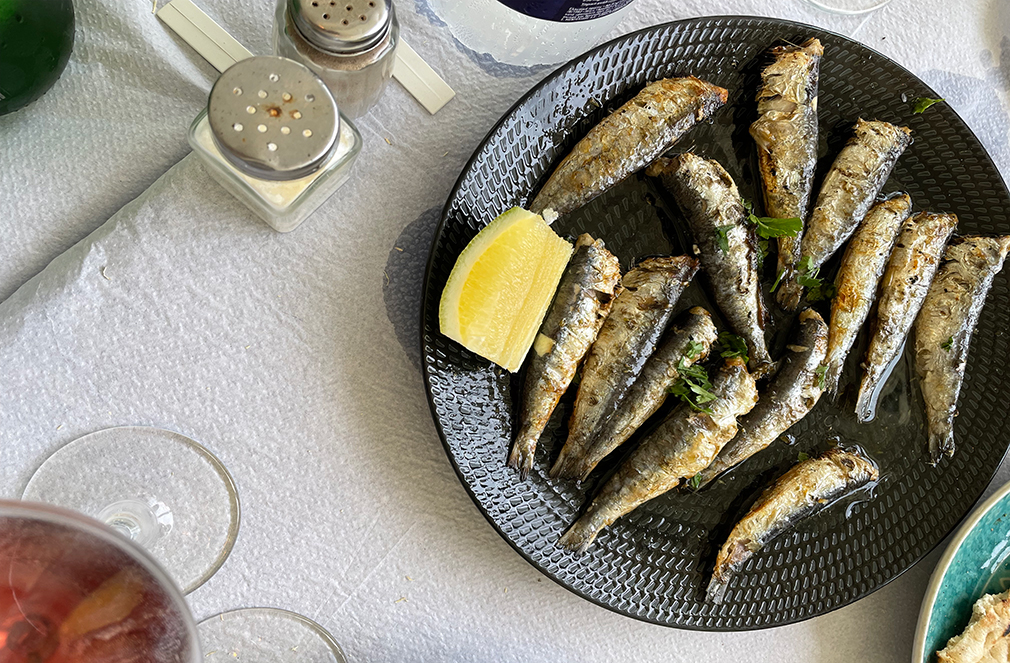 One hour and forty minutes southwest of Tatsis lies Magoutes Vineyard. At high elevation in the hinterland of Macedonia, just a few minutes from the town of Siatista, Dimirti Diamantis is making some of the most compelling wines in Greece. A native of Siatista with training in both Italy and France, Dimitri produces wine in a Burgundian style that aligns perfectly with the region's varieties and terroir. The terrain is rugged, stark and beautiful. There is peacefulness and calm there, a contemplative silence and, aside from sheep, goats, and herders up the mountain, not a soul in sight.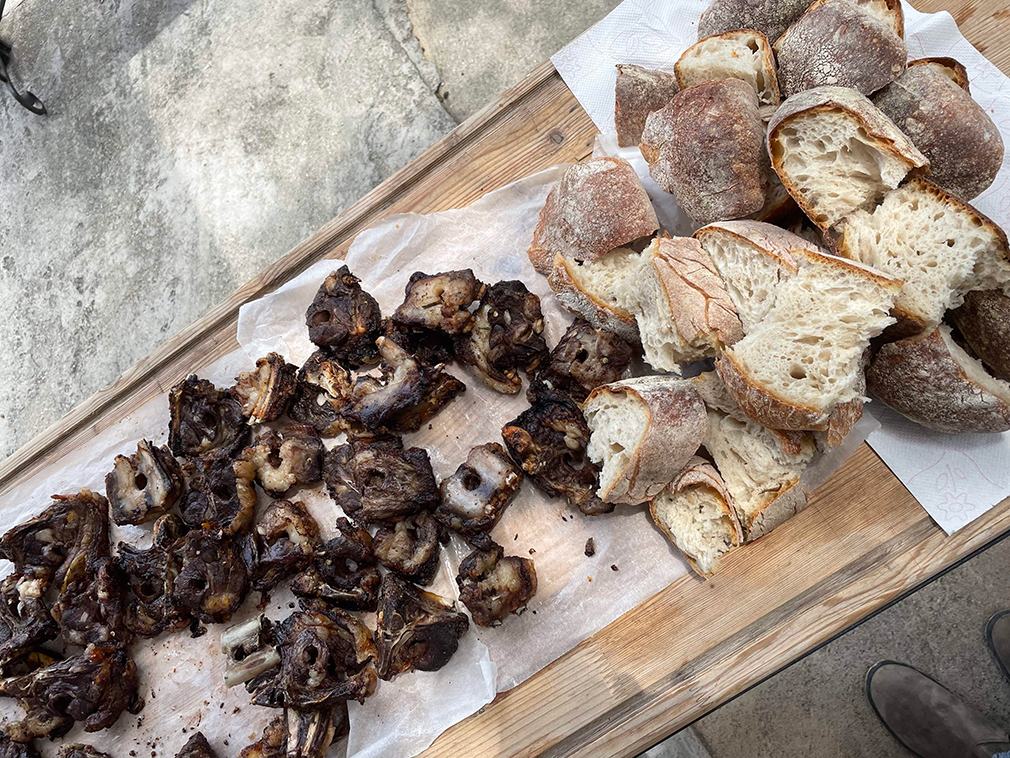 When we arrived at the vineyard, Dimitri had been preparing slow-cooked mutton, common for the region which is far from the Ionian and Aegean seas, and sourdough bread with an appropriately long, slow fermentation. Dimitri's wines, like the region, are rugged and beautiful. His 2017 Parcel Selection Xinomavro is perhaps the greatest red wine in Greece. It is delicate, yet intense. Full of tart red fruit, herbal and savory undertones common to the variety, and a gorgeous, soaring acidity to cut through the crispy mutton fat that lay before us. His sourdough, the ultimate scarpetta. It was a perfect day in Siatista.
Wine picks: 2021 Vieilles Vignes Blanc, 2017 Parcel Selection Xinomavro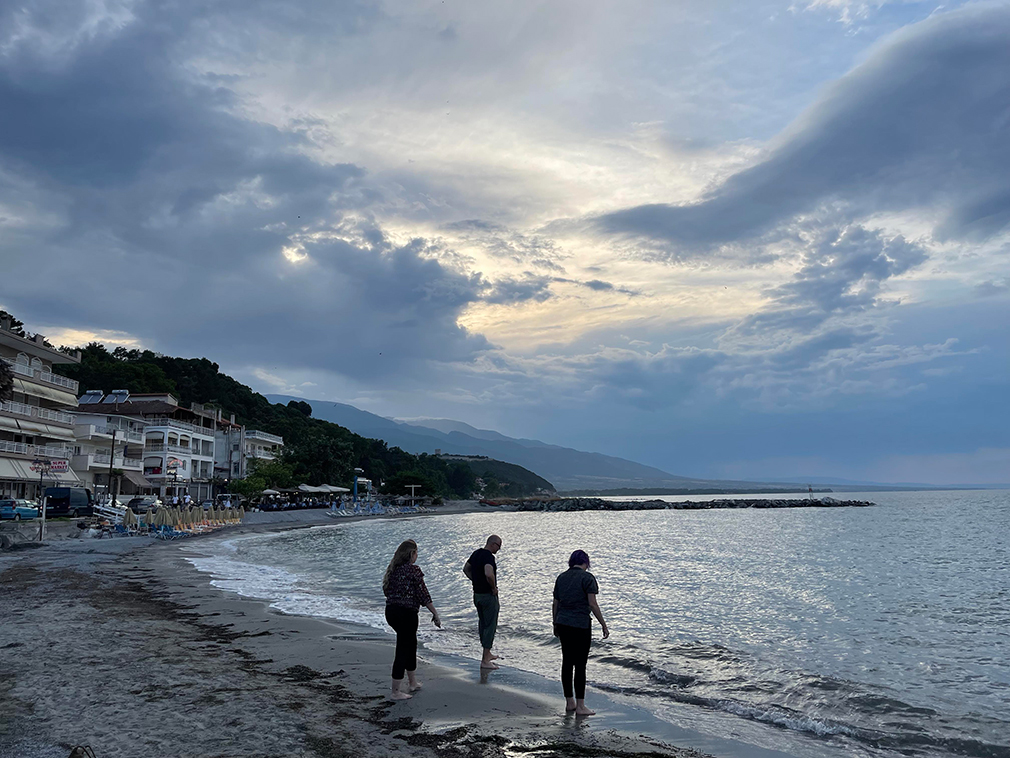 Epirus Region
An hour and twenty minutes southwest of Siatista, lies the town of Ioannina, the largest city in the northwestern Epirus region of Greece. Centered on the western shore of Lake Pamvotis, it is unlike any Greek city I would have imagined. Like an alpine town fused with the Pacific Northwest, the city and its surrounding area are lush, green and gorgeous. Its climate, humid subtropical and Mediterranean paired with its inland location and high elevation makes it the wettest city in Greece with frequent winter frost and occasional snowfall. 
A fortified Byzantine (and later Ottoman) castle forms the center of town. Around it, just outside the castle walls, the city buzzes. Though roughly only a population of 115,000, it feels completely alive with students from the University of Ioannina and residents crowding the restaurants, cafes and bars until the wee hours of the morning. The frenetic energy against the palpable history of the storied city is a beautiful juxtaposition.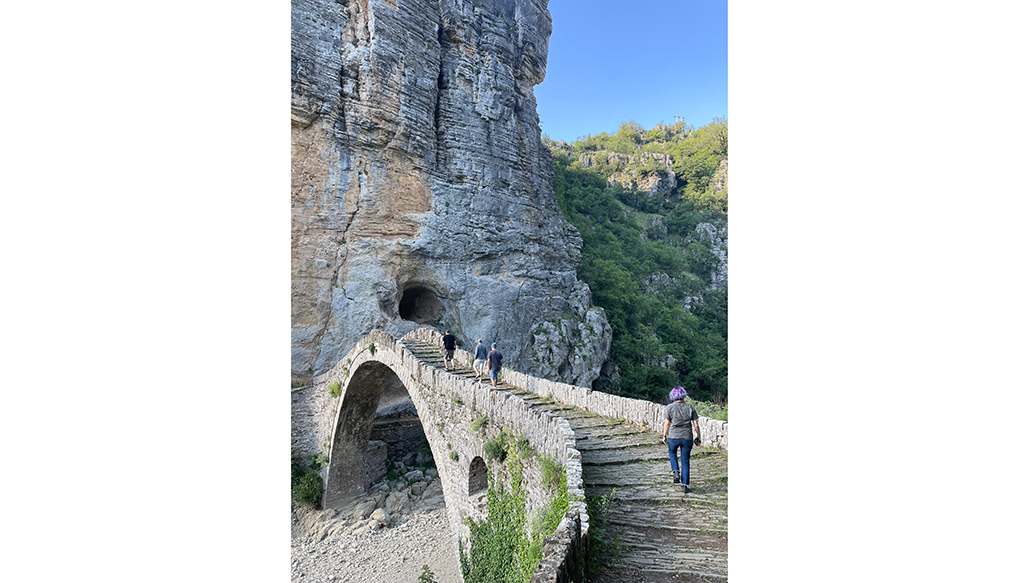 We arrived in the late afternoon and stayed at Ialna, a beautiful boutique hotel within the castle walls. That night we had dinner with Thomas Glinavos, of Domaine Glinavos. We drank Glinavos Tsipouro, a distilled grape spirit. He told us about the history of the region and the Jewish community in the city that has now shrunk (though the current mayor is Jewish). Once Thomas took over, he improved the agricultural practices of the vineyard, launching new labels with low-intervention wine-making.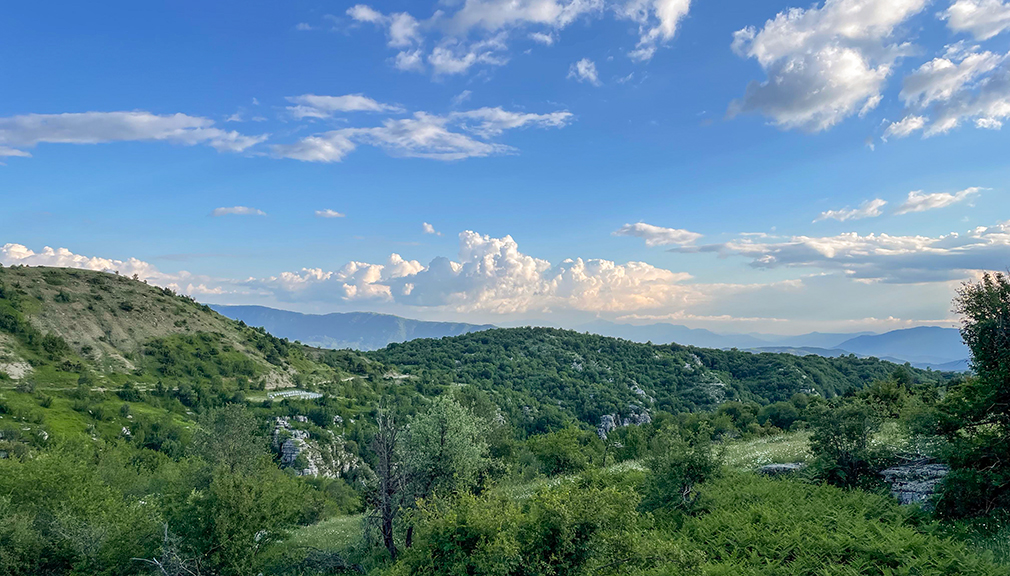 The next morning, we toured the Glinavos vineyards: tiny plots of sloped land scattered through the mountainous lush forest. The varieties in the region yield high acid, low alcohol wines, aligning nicely with the glou glou wine movement in the natural wine scene. Their Paleokersio, an amber-colored semi-sparkling semi-sweet wine bottled in an appealing 500ml format, is likely the most famous Greek natural wine in the US market. A lakeside lunch of locally caught trout pairs perfectly with the domaine's Zitsa PDO bottling.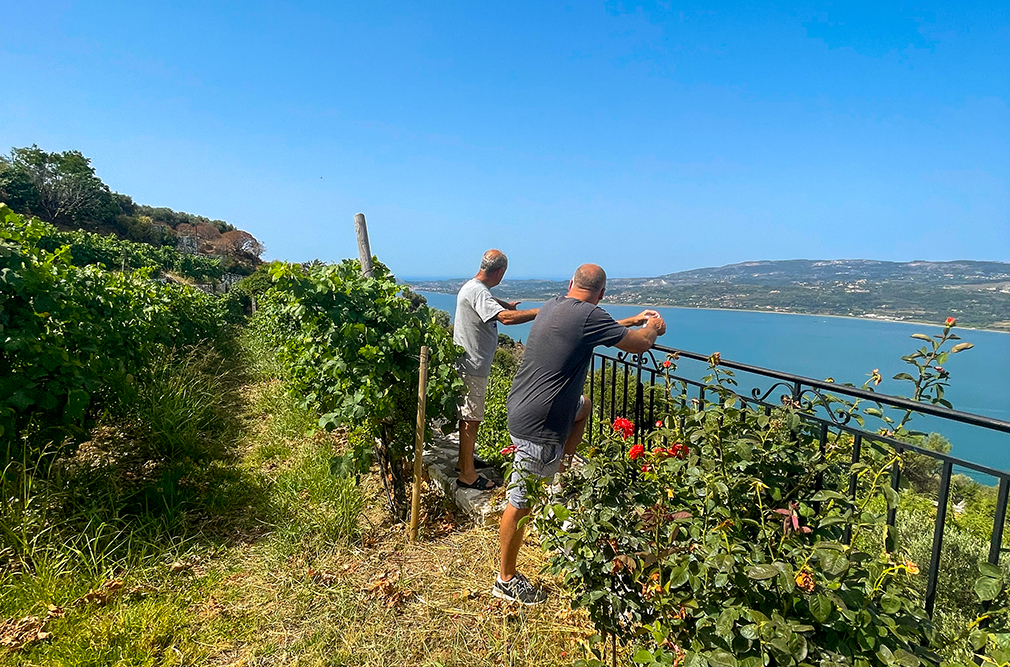 After, a short forty-five-minute drive leads to one the most exquisite hikes I have ever taken. We wound our way through the mountains, culminating at the precipice of a magnificent vista, the Vikos Gorge. Looking out and down at the depths of the deepest gorge in Europe was truly otherworldly. Like touring the historical town of Ioannina, I was once again shocked by the fact that I was still very much in Greece.
Wine picks: 2020 Agate, 2019 Paleokerisio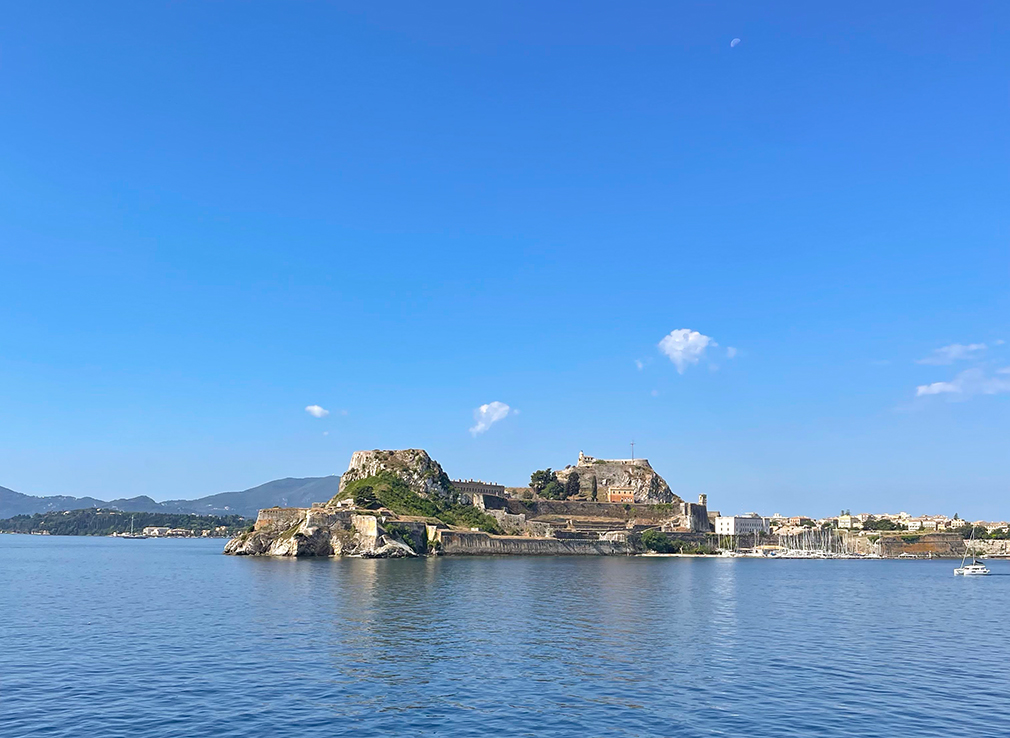 Corfu and the Ionian Coast
Head one hour west of Ioannina and you will come to the town of Igoumenitsa, a port city with a ferry passage to the island of Corfu. Known to the Greeks as Kerkyra, Corfu has strong ties to ancient Greek history and mythology. Visually and culturally, however, it is more reminiscent of the city's Venetian influence. The Old Fortress of Corfu stands firm as you approach the city by ferry, having withstood all three major Ottoman siege attempts throughout history. 
The narrow, winding streets and multi-storied buildings are more reminiscent of a Venetian city than anything in Greece. Even the Corfiot dialect has a lyrical quality to it reminiscent of Italian. Though our host Anastasio Nicoluzo of Nicoluzo Estate is a multi-generational native of Corfu, his appearance, the lilt is his voice, and his animated hand gestures are all unmistakably Italian. As one of our travel companions, Craig, so bluntly put it, "this guy is Italian!"
Nicoluzo Estate is the very definition of a micro vineyard. Planting, cultivating, and vinifying everything himself with just the help of family and friends at harvest time, Anastasio's winey is about the size of a modest New York City apartment. He produces white wine from the native Cacotrigi variety, which, reminiscent of the sage, rosemary, and wild fennel that grows around the vineyard, has a beautiful herbal quality to it. Paired with its rounder palette, minerality and savouriness, the wine is a fantastic accompaniment to the Corfiot dishes bourdeto (broth) and sofrito(sauteed.)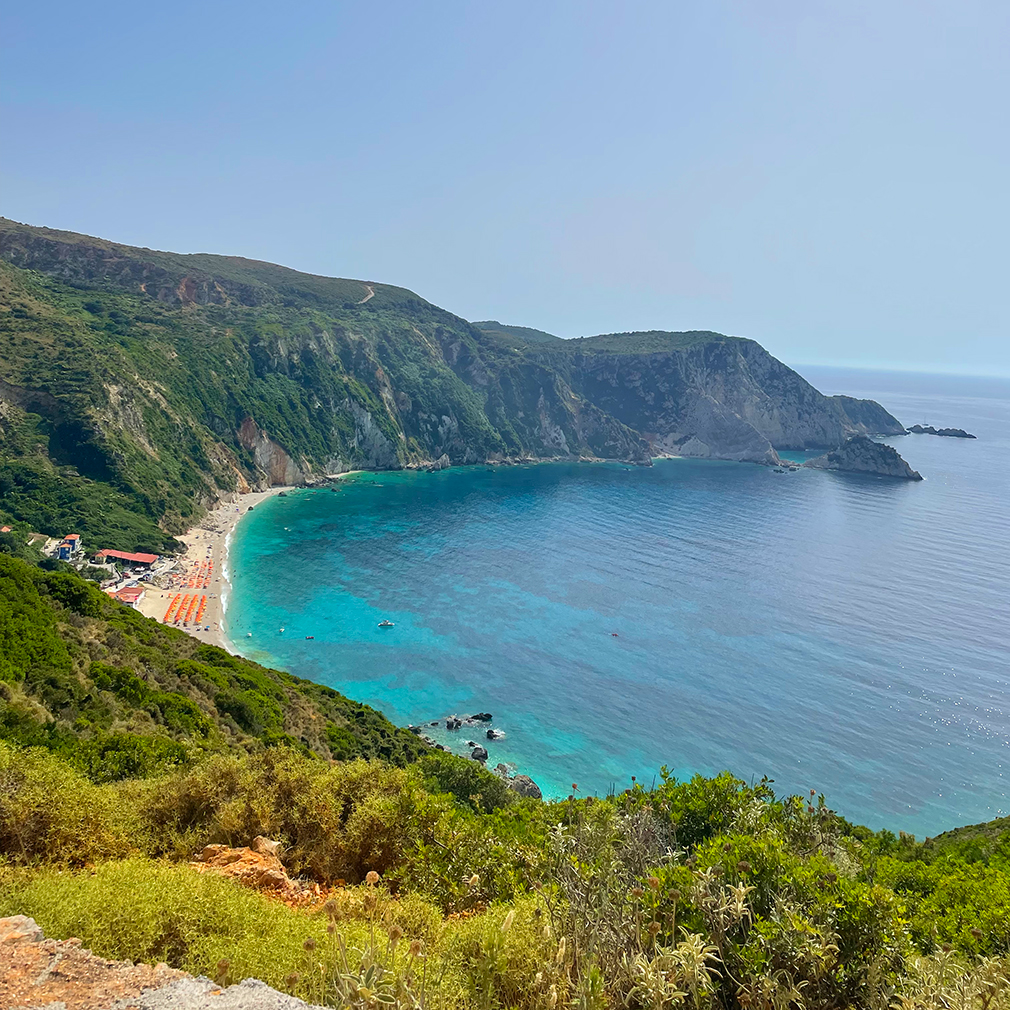 The next morning, we were greeted by a smiling and spirited Anastasio. Leading us on his vespa through the winding island roads, we headed to his favorite beach – a hidden, clothing-optional paradise. After the mountains of northern Greece, it felt good to soak up the sun on the Ionian coast. We sadly said goodbye to Anastasio and the historic city of Corfu, and flew back to Athens for one last connecting flight.
Wine picks: 2020 Cacotrigi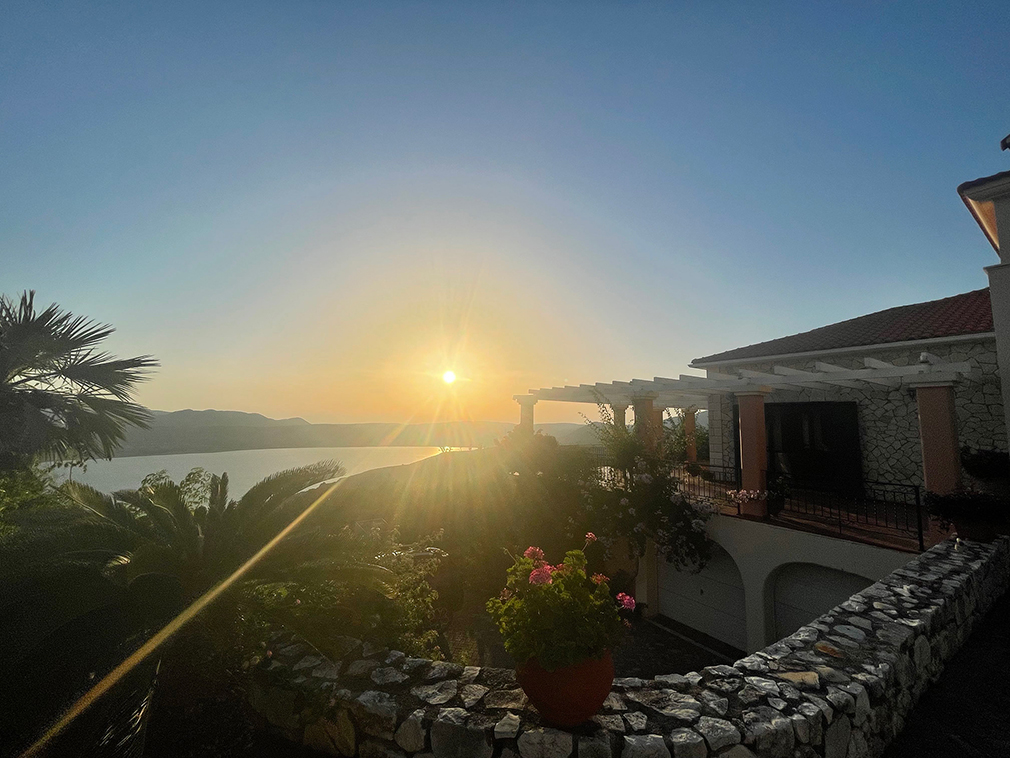 South of Corfu, about a nine-hour ferry ride, or, for us, a one-hour connecting flight west from Athens, lies Cephalonia: a truly gorgeous Ionian island, with white pebble beaches, and pine forest topped mountains. There, we were greeted by partners and old friends Evriviadis Scalvos and Spiros Zisimatos. Sclavos is the proprietor of Sclavos Wines, a biodynamic vineyard with several plots across Cephalonia. 
With vines dating back to his grandfather's plantings in 1919, his vineyard sits under the slopes of the neighboring Mt. Aenos, a giant mountain 1600 meters in elevation with a designated national park at its peak, full of Greek Fir and Black Pine. The top of the mountain gives an incredible view of the Robola Zone, the region below the mountain slopes known for growing Robola of Cephalonia.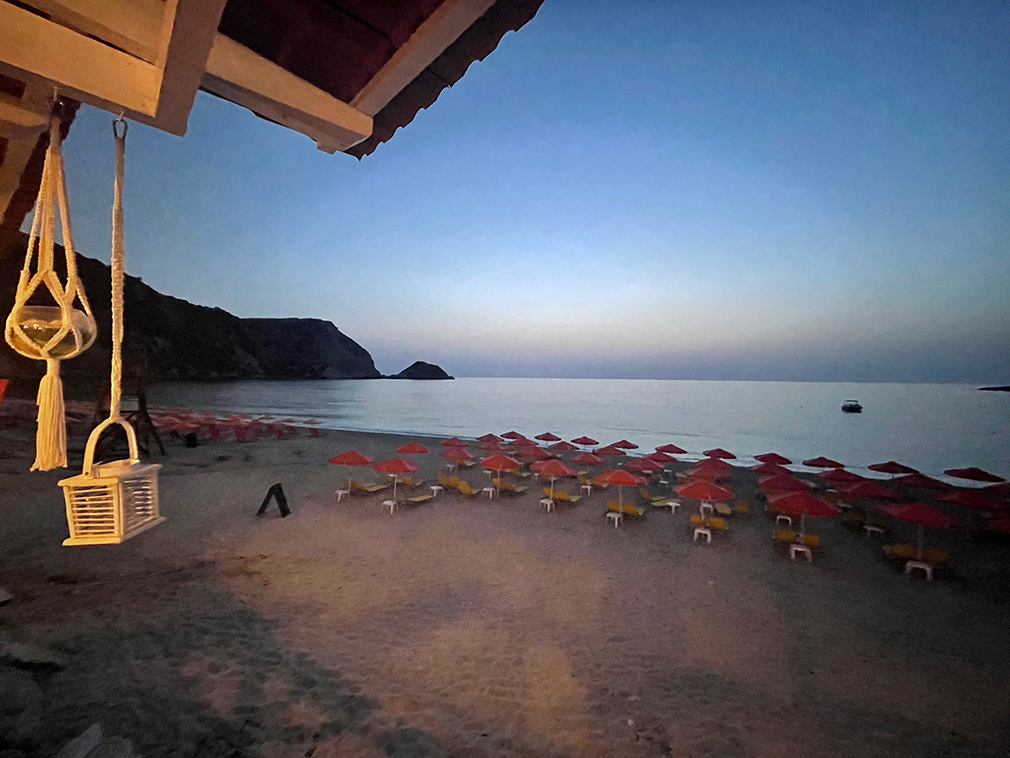 We spent the evening and next morning at the breathtaking hilltop home of Spiros and his wife, Chrysoulla, the most generous, warm and welcoming hosts. After a lovely breakfast spread including strapatsada, the simple but delicious scrambled eggs with tomato, we headed down the hillside and over to their favorite beach: Petani Beach. It was an absolutely perfect finale. A beach of small, soft white pebbles and warm, crystal-clear Ionian waters. It was hard to pry us away as the sun began to set. Eventually, we were lured back onto the beach, and up to the seaside taverna with the wafting scent of fresh grilled and fried fish: divine smelts, enormous seabass and seabream cooked to perfection. Wine and beer were following. We watched as the final sliver of sun sank into the Ionian sea and knew this would be a day to remember. 
Wine picks: 2020 Vino di Sasso, 2019 Metagitnion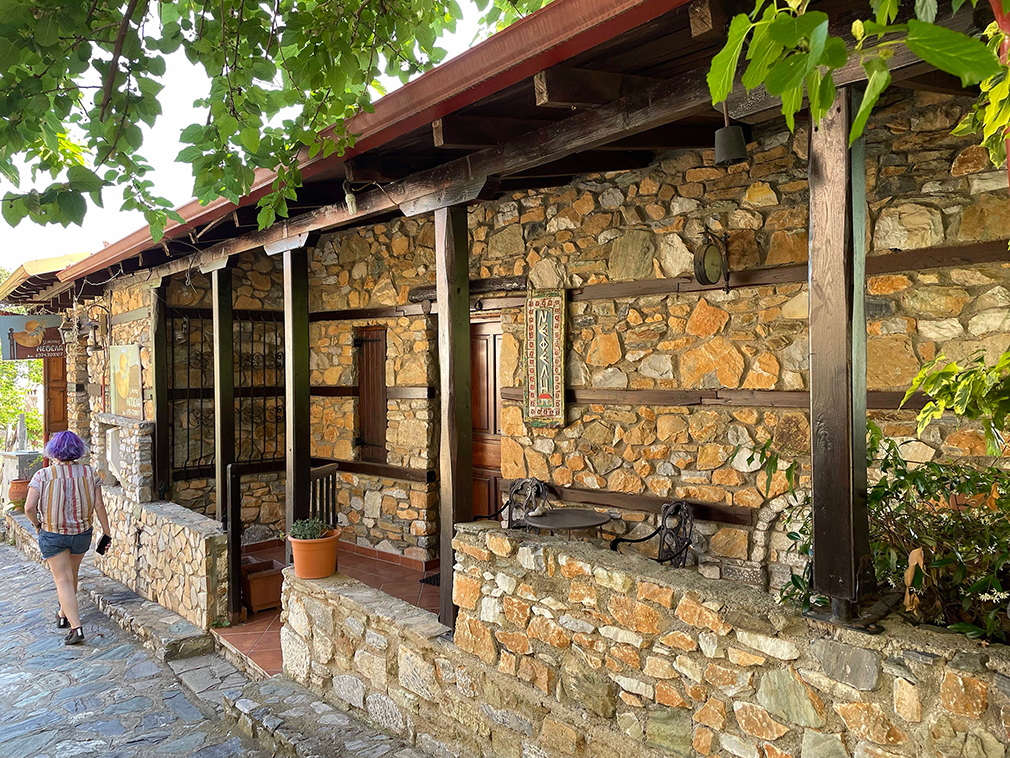 After coming back from Greece, I've expanded the Greekman's wine list significantly with about 90 labels of exclusively Greek wine. This country-specific approach allows me to get more specific with varietals and regions, and to have more of a nuanced discussion with our guests about these wines and producers. One technique I immediately implemented was a by-the-glass "wine of the week," which highlights a specific producer and bottle that normally lives exclusively on our bottle list.