TRAVEL DISH SPOTLIGHTS MICHELIN-STAR AND AWARD-WINNING CHEFS, MASTER MIXOLOGISTS AND GLOBAL GOURMET TREATS THAT YOU CAN RECREATE AT HOME.
Owner and executive chef of Pujol, a Mexican haute cuisine restaurant in Mexico City, which is consistently ranked on The World's 50 Best Restaurants list, Enrique Olvera has expanded his empire onto European shores.
The Mexican-born, restauranteur, chef and author has been planting flags in the U.S market for close to a decade with Cosme in New York's Flatiron District to Damian in the Los Angeles Arts District which opened almost three years ago. Olvera also opened Molino El Pujol in Mexico City which is a fair-trade corn shop that sells tortillas and other products sourced throughout Mexico where he owns and operates many other restaurants.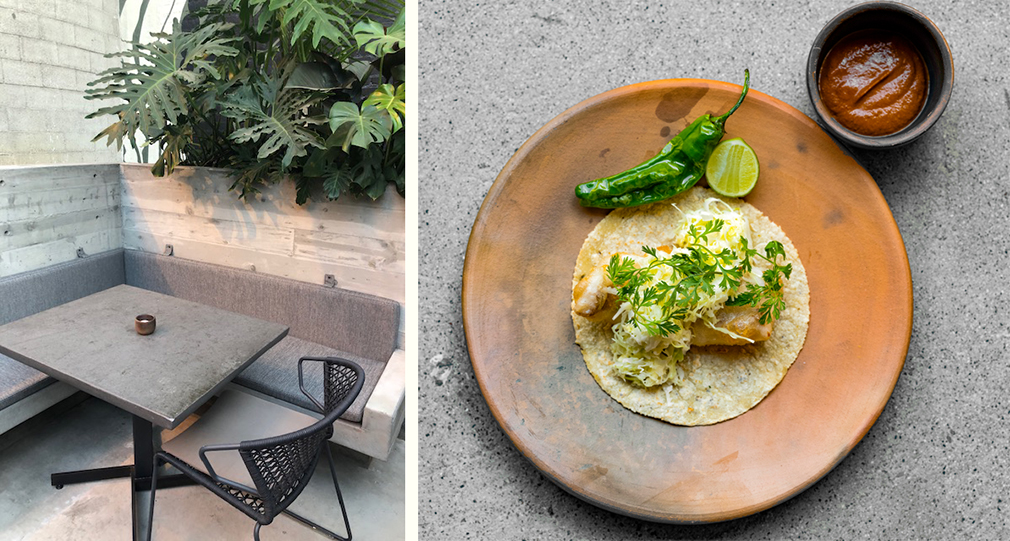 Jerónimo was inspired by Spanish painter and sculptor Jerónimo Antonio Gil, founder and director of the Academia de San Carlos in Mexico City, reflecting the strong cultural ties shared by Mexico and Spain Located in The Madrid EDITION, an Ian Schrager's luxury modern resort in the bustling Plaza de las Descalzas. While this might be the first foray into Europe it's not the first high-profile hotel project. Olvera has also collaborated with the Hotel Thompson in Los Cabos and One&Only Mandarina in Riviera Nayarit to name a few.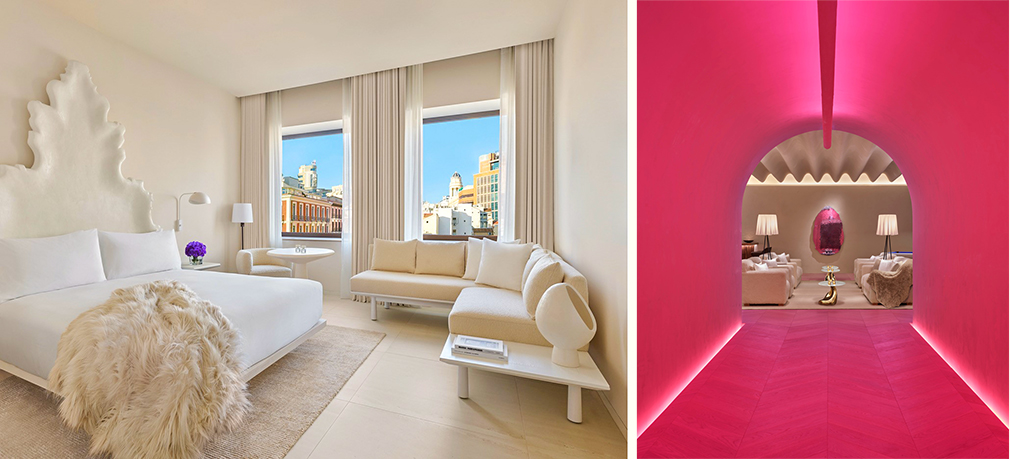 Accessed through a baroque portal, Jerónimo reveals a blast of bright colors in a multilayered space that fuses Mexican gastronomy with local products from Madrid. Overseen by longtime collaborator, Santiago Pérez, the eatery is open all day for breakfast, lunch and dinner with a mix of classic dishes that 'build a dialogue between Mexico and Spain "with seasonal produce. Picture guacamole blended with local herbs or prawn gringas cooked pastor style and served with homemade flour tortillas made daily in the kitchen. The bar is where you will find a range of mezcal and tequila used for margaritas and agave tasting sessions with worm salt.
Olvera's passion for the preservation of the environment and its biodiversity is reflected across all of the restaurants he owns, where the sourcing of ingredients is driven by the seasons and local producers who follow principles of respect and conservation of their environment are championed.
We decided to ask the busy global chef a few other questions about Madrid and the new venture with EDITION.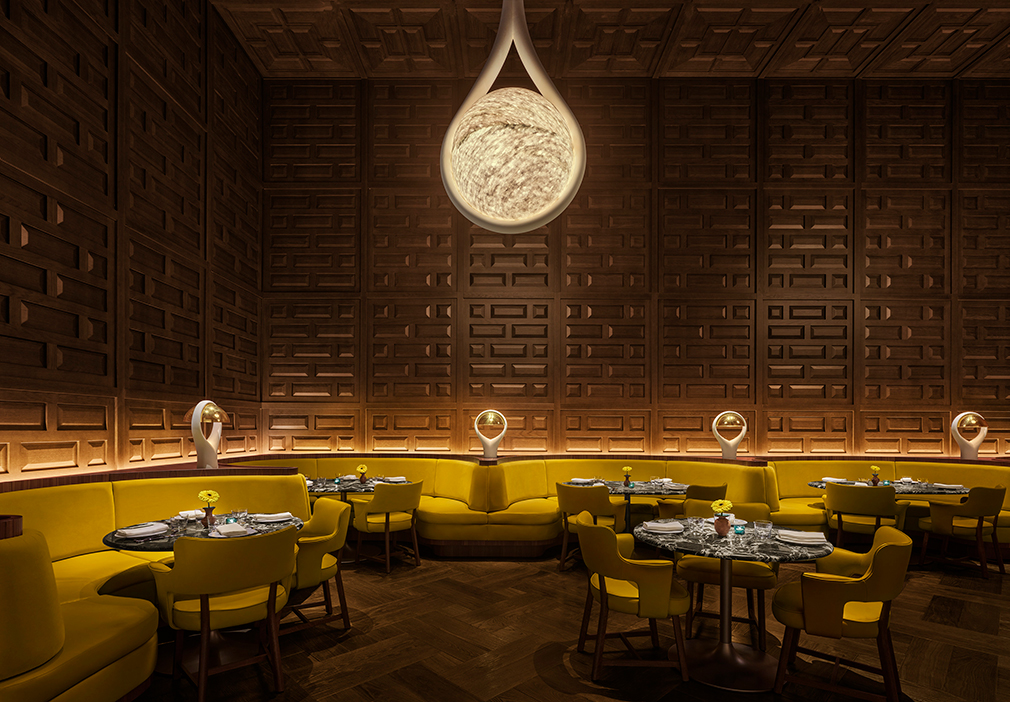 Why did you want to expand to Europe at this time with the EDITION brand?
It is a convergence of conditions: as a company we have consolidated a strong team that has allowed us to grow and develop new projects, for example I am not in the operation very much anymore, but I have the security of having solid leaders in all areas, that allows us to focus on other things. Regarding EDITION we have in common the passion for well done things, we really like the fact that it is a brand that connects with the young public in the cities where they are. It was the right time to venture into Europe, and what better way than with EDITION.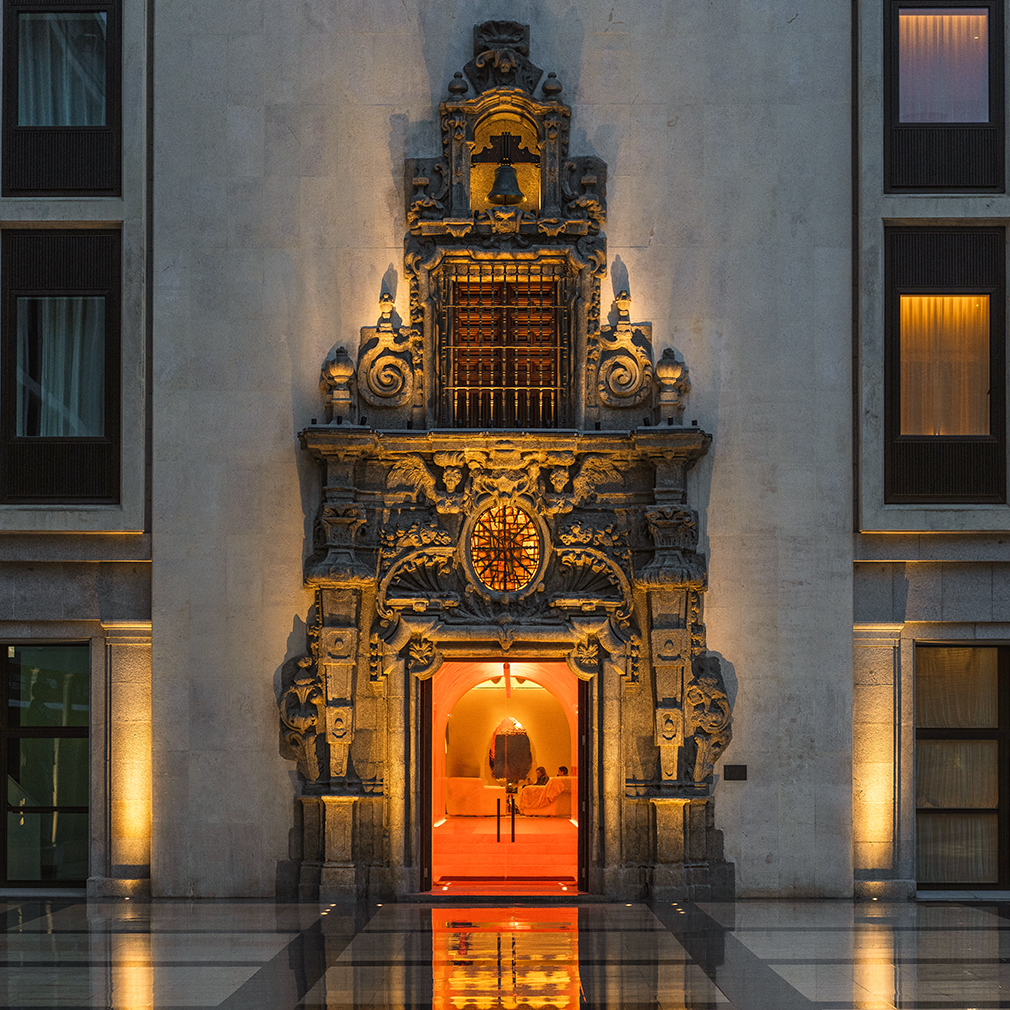 And, why was Madrid the right location in Europe?
Regarding Madrid, I have been fortunate to be invited to several seminars and events in Europe, somehow Madrid has always been a pit stop in those trips, that has allowed me to spend time in the city. When the conversations with EDITION started it felt very natural to imagine us here.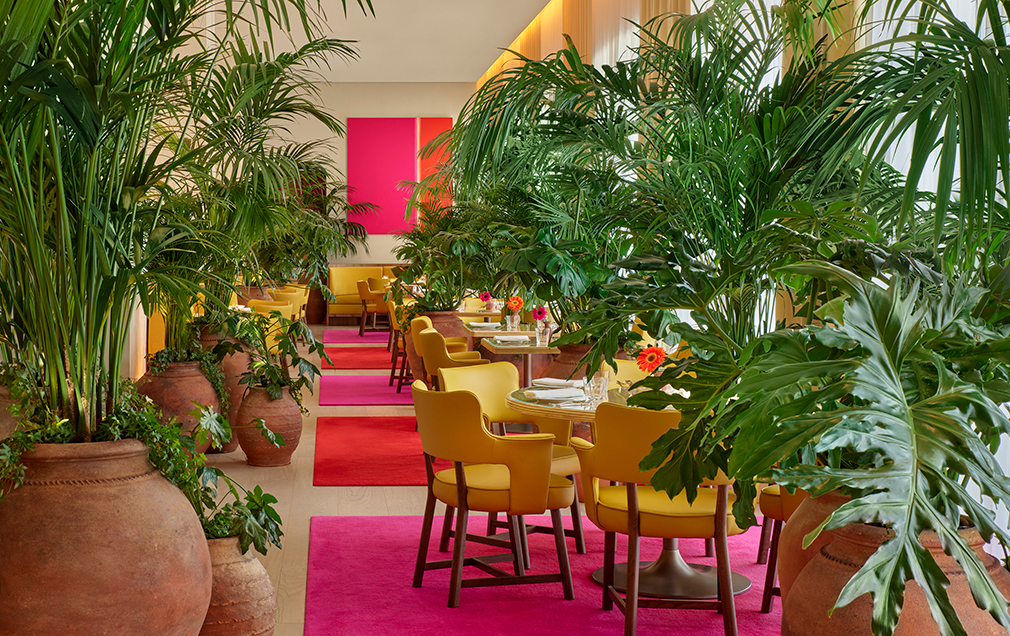 Can you explain the similarities or dialogue' between Mexican and Spanish food and culture?
There is no short answer to this question, we have centuries of history together and our cultures have fed each other on a constant basis. In terms of food, can you imagine Spanish cuisine without tomatoes? Or for example, one of the typical dishes for Christmas in some parts of Mexico is Bacalao a la Vizcaína. Our cuisines, as they exist today, could not exist without each other and that is what we want to explore from Jerónimo: the bridges that unite our gastronomies and therefore our cultures.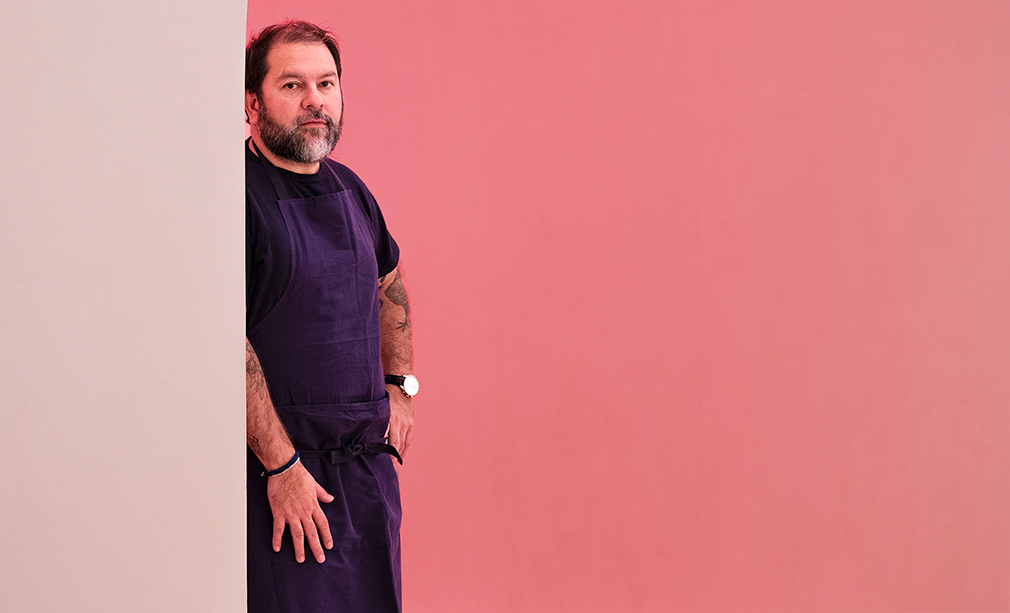 From your perspective as a chef and restaurateur, what are some differences between opening a restaurant in the States vs Europe?
Of course, you have to take into account that the regulations, legal frameworks are different and each one has its own nuances. The public, for me, is another big difference, I dare not generalize between one continent and another, even within the US for example, our experience of opening in NY or LA was not the same, the cities do not have the same rhythm. Madrid and NY for example are more pedestrian cities and of course that influences how people consume, live, eat out and party. As an entrepreneur you have to take into account of course all those details to plan the offer and to conceive the experience we want to give to our guests.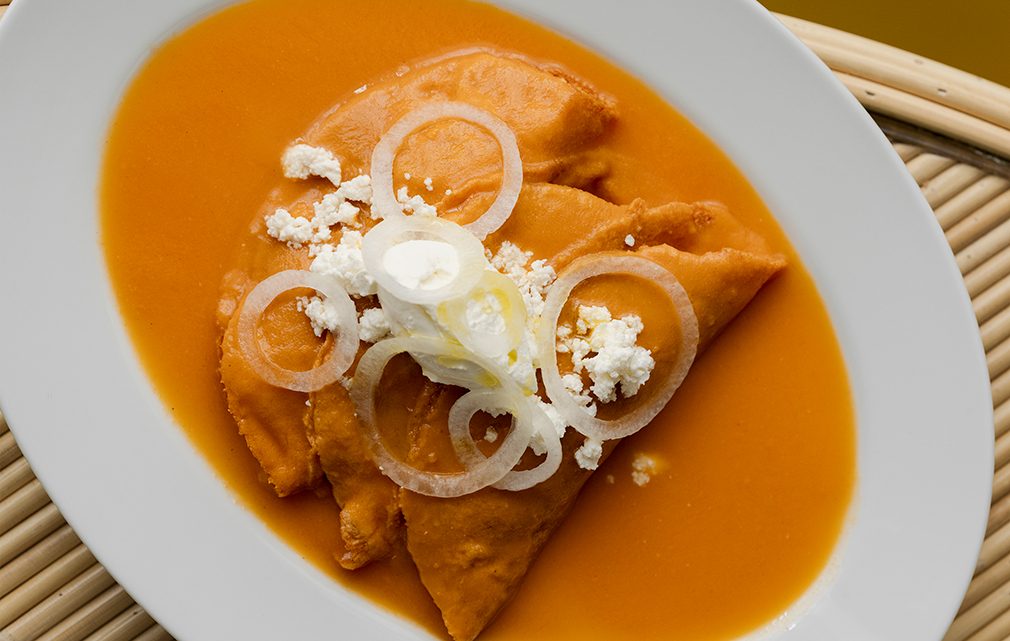 What special or signature menu item or ingredient did you bring from Mexico City to each location?
Corn and the many forms it can take. [From a sauce drizzled over raw fish at Pujol to a husk meringue with corn mousse for dessert at Cosme.]
What are a few of your favorite cities to visit for inspiration and why?
Tokyo: I have the very personal impression, that the Japanese always do everything better, my favorite pizza for example, is there.
Also, Oaxaca City. I love it, I like the energy, the hospitality, the food, the ingredients, the party. Whenever I go there, I feel at home.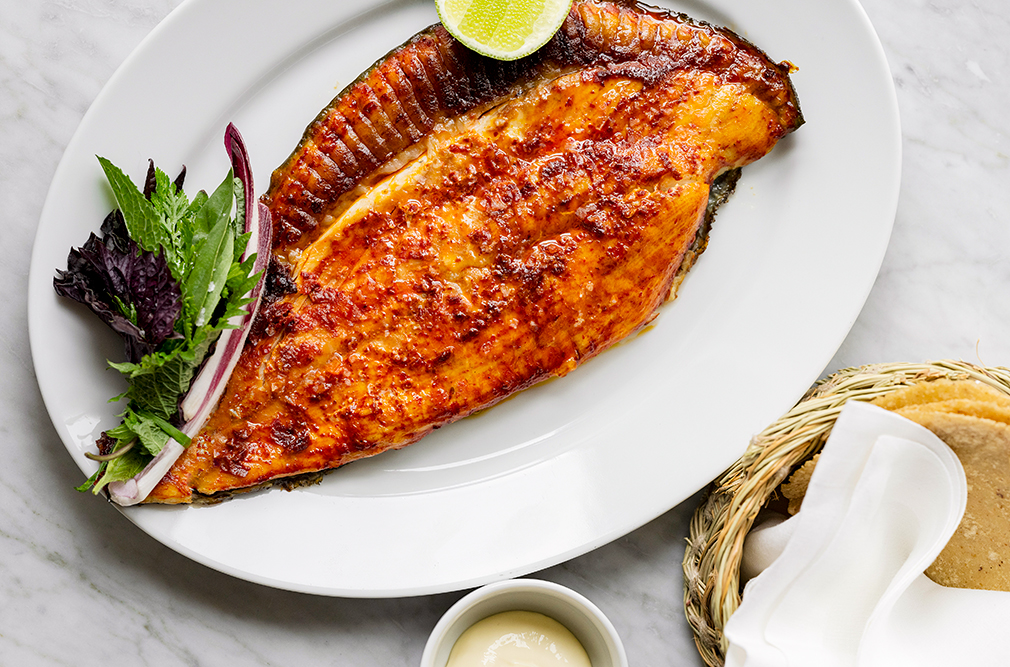 When you are at home with your family, what is your favorite dish to cook?
If I want something simple at home I can eat just avocado tacos with salsa, if I'm cooking for guests at home else, I really like to prepare fish.
To that end, here is the prawn/shrimp dish from Jerónimo that Chef Olvera shared with us so that you can recreate it in your own home.
Gringa de Camarón Recipe
(Serves 2)
---
Ingredients:
2 Flour tortillas
120g Prawn
10g Onions
1g Coriander
20g Pineapple
40g Queso barra xoven
20g Adobo de Pastor*
10g Sliced Welsh onion
2g Maldon salt
Guacachile**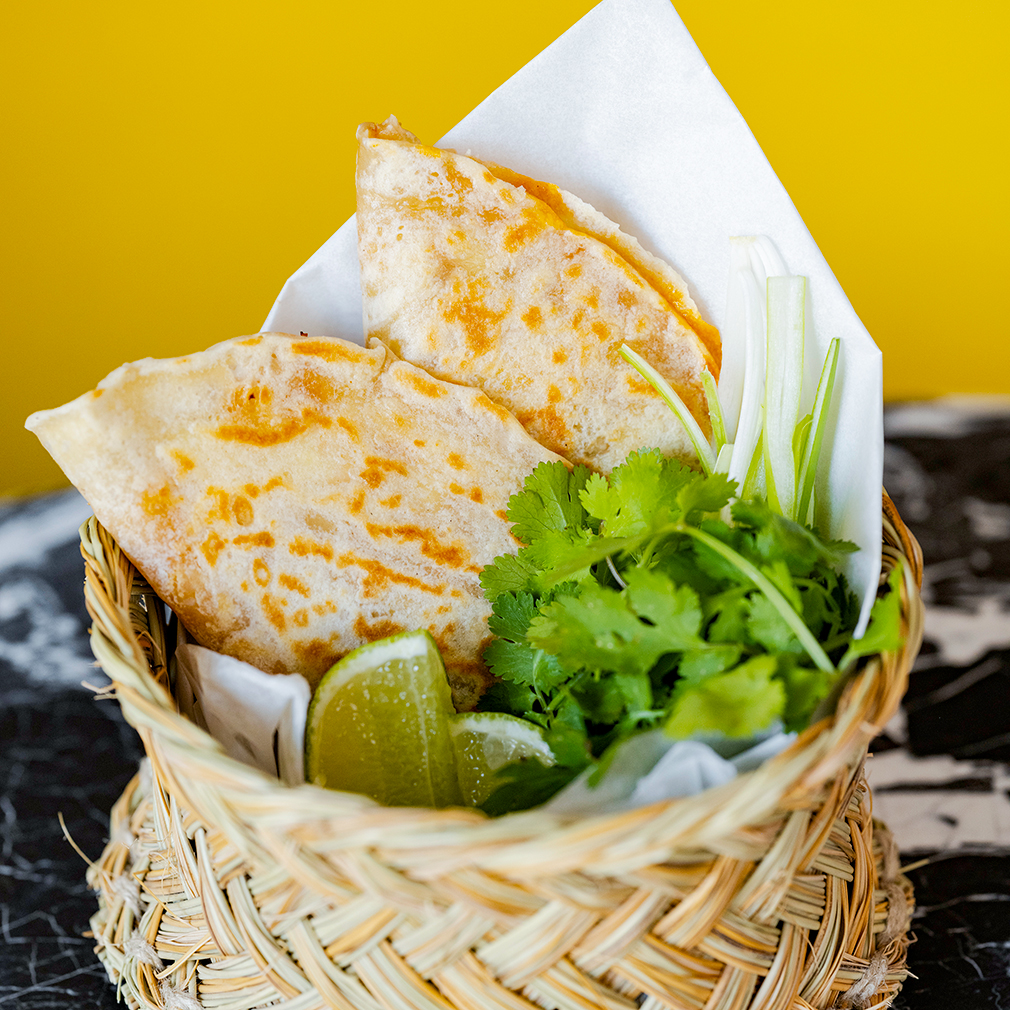 Gringa Preparation:
Peel and marinate the prawns with the adobo and stir-fry.
Place the tortilla on the pan and add cheese slices
Place marinated shrimp and pineapple on top.
Fold flour tortilla and plate. Serve with the guacachile.
*Adobo de Pastor Ingredients
500g Guajillo chili
250g Garlic confit oil
1kg Onion
200g Garlic
100g Garlic confit
200g Apple vinegar
10g Oregano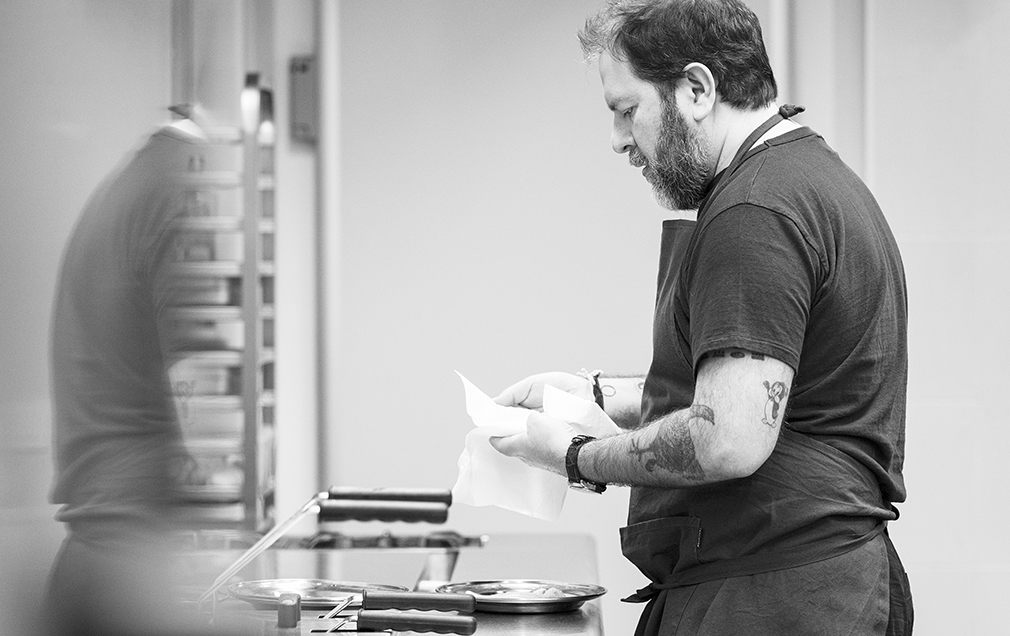 Adobo de Pastor Preparation
Stir-fry the garlic, onion and chopped guajillo chili.
Blend with the rest of the ingredients
Stir-fry again for 15 min and strain.
Cool and reserve in the refrigerator.
**Guacachile Ingredients
600g Onion
60g Serrano chili
20g Garlic
25g Coriander
10g Curcumin
100ml Sunflower oil
Guacachile Preparation
Cut all the ingredients into similar sizes
Confit in sunflower oil
Blend until emulsified
Cool and reserve for serving.