TRAVEL DISH SPOTLIGHTS MICHELIN-STAR AND JAMES BEARD AWARD-WINNING CHEFS, MASTER MIXOLOGISTS AND GLOBAL GOURMET TREATS THAT YOU CAN RECREATE AT HOME.
Not many chefs can add to their bio that they have cooked for a trio of U.S. presidents from Bill Clinton to George W. Bush, and Barack Obama but Egyptian-born, Michelin-starred chef Michael Mina has executed this honor seamlessly as part of an illustrious culinary career.
Chef Mina was born in Cairo, Egypt, and raised in Ellensburg, Washington, and started his journey working with chef Charlie Palmer's at Aureole in New York City, after graduating from the Culinary Institute of America in Hyde Park in the 1980s.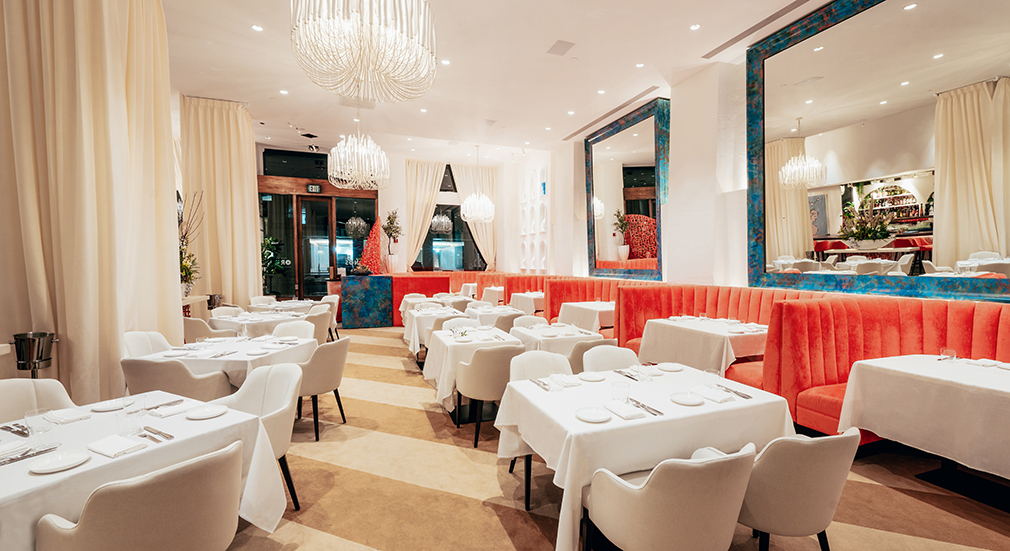 At the beginning of his career, Mina also served as executive chef of the Hotel Bel-Air in Los Angeles, before moving to San Francisco to join AQUA as chef de cuisine. Rising Star Chef of the Year accolades followed in the late 1990s and The James Beard Foundation honored him with Best California Chef in 2002. High profile television appearances have included the Food Network to the NBC Today Show.
Chef Mina's culinary and business vision led to the founding of his company, MINA Group, with partner Andre Agassi in 2002 which now spans over 45 operations around the world, including the Michelin-starred MICHAEL MINA, Chef Mina's flagship restaurant in the heart of San Francisco.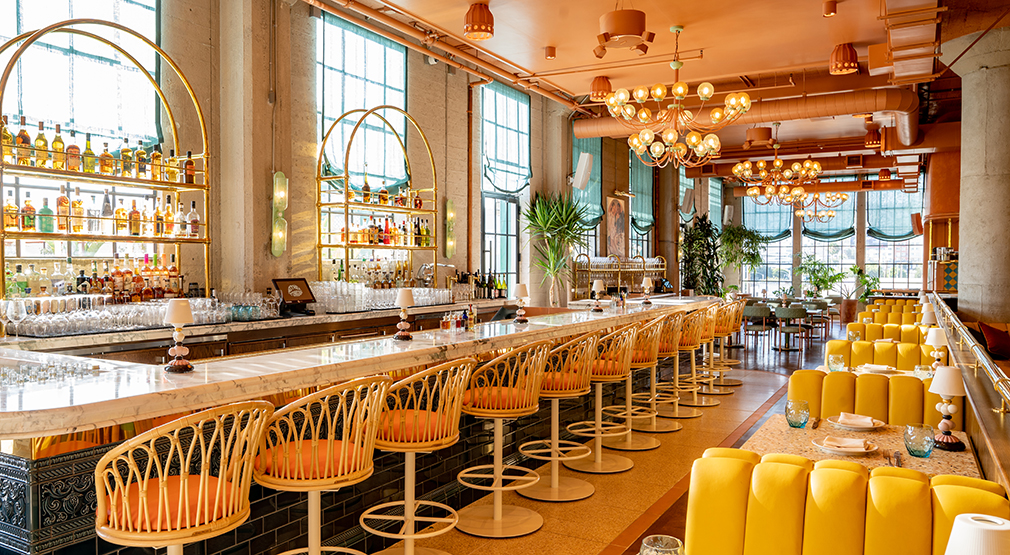 Chef Mina has recently opened Mother Tongue, a new hot spot in Hollywood featuring global cuisine rooted in wellness. Martin Brudnizki designed the restaurant on the 4th floor of HEIMAT, which is the world's first fitness concept building, with a show kitchen center stage, creating a sense of theater near an expansive bar and outdoor terrace.
You can expect clean ingredients that nourish the body and mind but with comfort fare finesse and because the menu is rooted in wellness, you can follow the key code at the bottom which identifies the benefits in each dish.
Start the meal off with a variety of spreads from whipped avocado to toasted walnut muhammara with charred peppers and pomegranate molasses.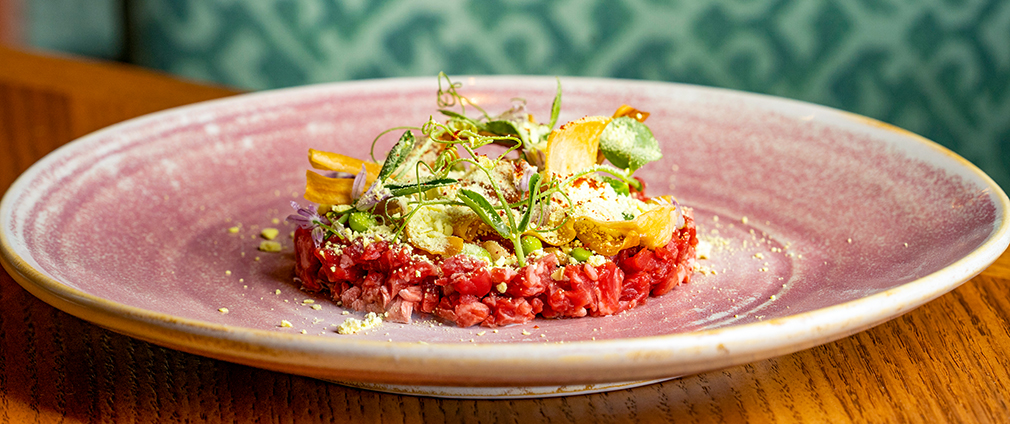 Shared starter plates include Lumpiang Sariwa which is a Filipino crepe filled with shaved vegetables and topped with caramelized coconut sauce, and Shiitake Mushroom Larb, a Loatian dish with toasted rice and crushed tofu. Larger format options include Jidori chicken tikka masala or grass-fed steaks with Girl & Dug Farm oca bravas and chimichurri, and do try a side of seven-vegetable couscous. The Matcha Soft Serve Sundae is already a highly coveted dessert, along with Harry's Berries Strawberries, which is an ode to California.
Some of the classic cocktails incorporate MINA Single Barrel Rye by Rare Character, but you can opt for the Mina Group's own Champagne label or hard kombuchas and a variety of cold-brewed teas.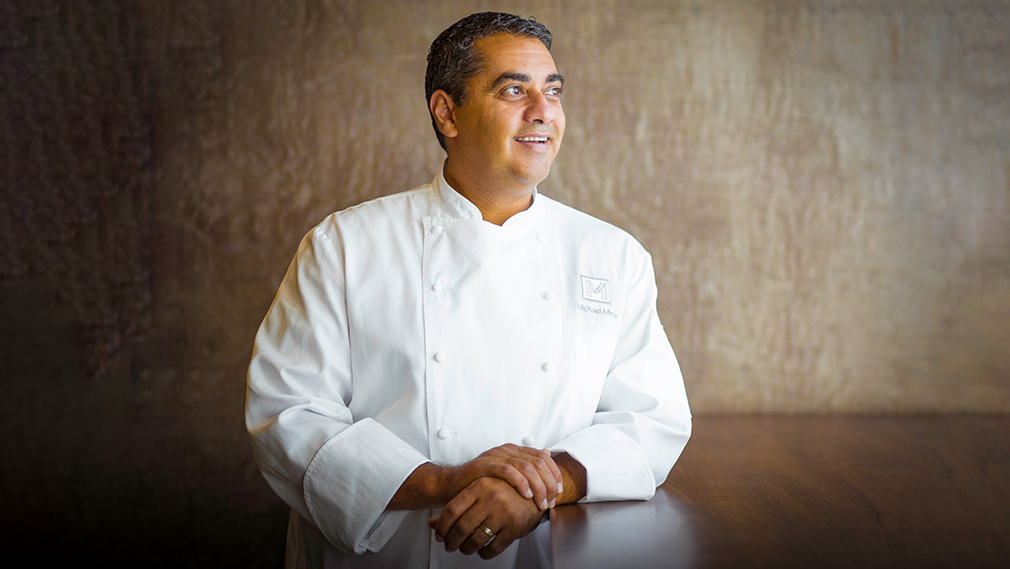 We caught up with Chef Mina during a recent visit to Los Angeles to learn more about the genesis of Mother Tongue and to snag a favorite recipe that is perfect for entertaining.
Please tell us why you wanted to launch a new health conscious-comfort concept at this time.
We have long had a desire to create a restaurant that was dynamic in design and flavor while being mindful of our wellbeing and optimizing how we feel. This partnership and opportunity is the perfect venue for us to do this in.
Why did you feel that Los Angeles was the right city for Mother Tongue?
I think that Angelenos have a long relationship with mindful eating. They are adventurous, curious and extremely passionate and knowledgeable. Really a great audience for this concept.
What are some of the differences you have noticed in opening a restaurant in LA vs San Francisco or Vegas?
Every market is unique. Whether it is San Francisco, Nashville, Miami or Los Angeles. Our team focuses on adapting to the market and meeting it and its aspirations. Like I mentioned, Angelenos are very passionate about product and culture. And it is important that the story of Mother Tongue comes through in our offerings.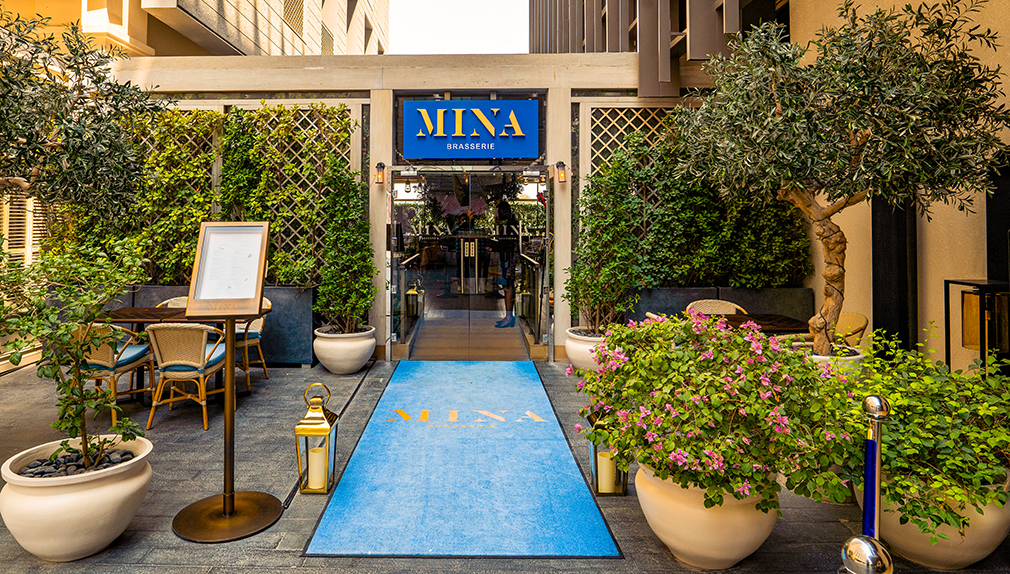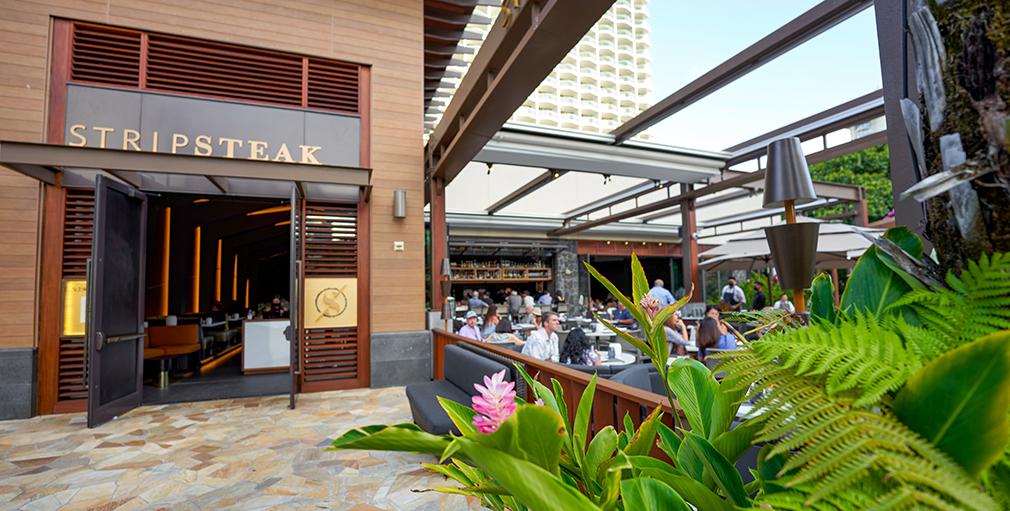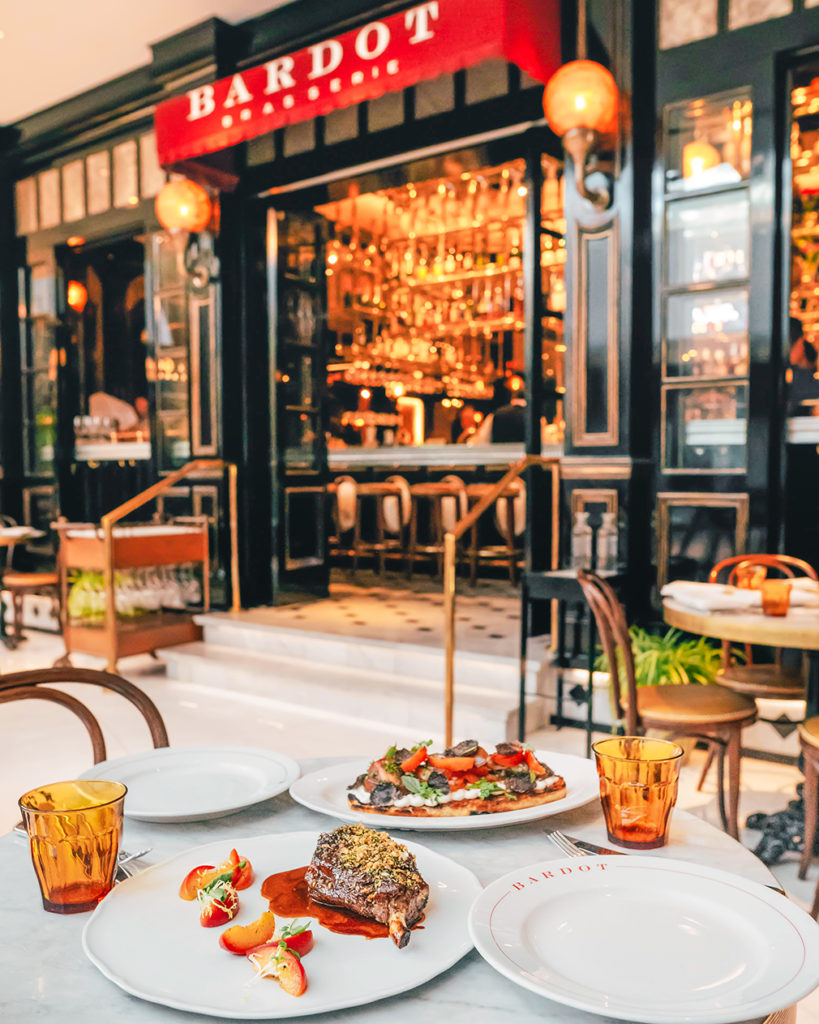 What are some of your favorite cities or countries to travel for inspiration in the kitchen?
Obviously, I have a deep passion for the Middle East and Mediterranean. Every time I go back, I fall in love with the people and their deep history of cooking and tradition. Trips to Thailand, Japan, China are just as fun and educational. What is really great is our team is extremely diverse and we are all working and collaborating on menu ideas together. There are over seven languages spoken in the kitchen, so we have a lot of inspiration and culture to pull from.
Where are you most looking forward to visiting when you have a little downtime?
I just got back from a trip to Egypt. It really is my happy place. Every time I visit, there is a community of chefs that I get to spend time with. We cook together, eat together, laugh together and I always feel like I am getting an education in my Mother Tongue. It really fills my cup.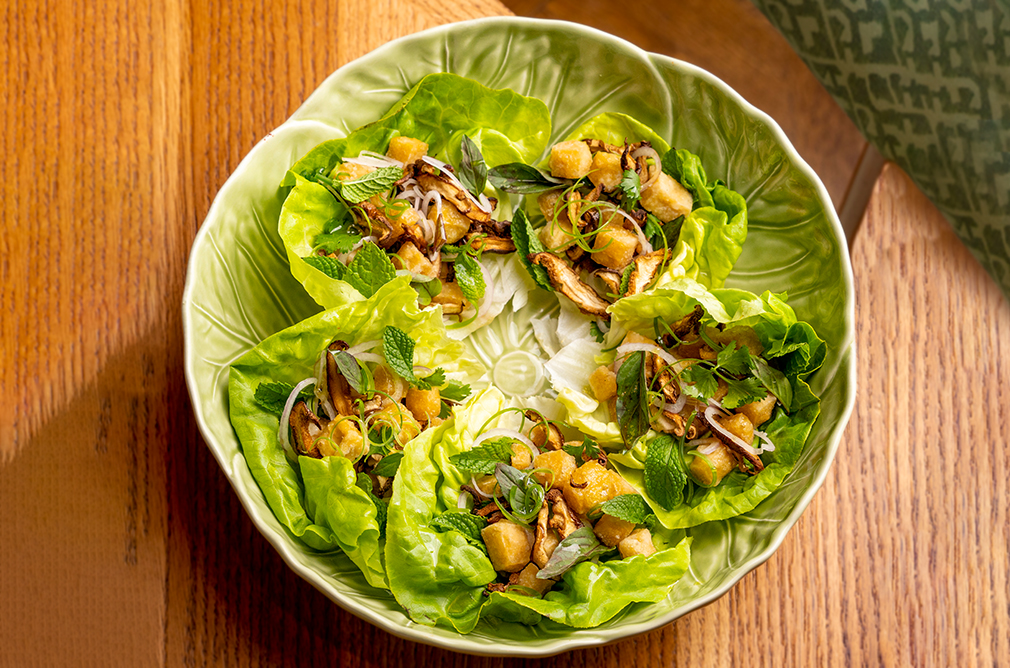 Grilled Jidori Chicken Paillard from Mother Tongue Los Angeles
Serves 4
This is a delicious and quick adaptation of a chicken dish that makes the most of the summer's bounty. The whipped yogurt, pistachio za'atar and roasted tomatoes can all be made in advance leaving you to just cook the chicken and plate up the final dish when entertaining.
---
Pistachio Za'atar
½ cup Shelled Pistachios
2 tbsp EVOO
2 tbsp Za'atar
Pinch Sea Salt
Fresh Ground Black Pepper
Combine all ingredients in bowl of a food processor and pulse to chop. Do not over process, you do not want to make pistachio butter. If you do not have a food processor you can chop the pistachios by hand then combine all in a small mixing bowl.
Reserve for plate up.
---
Whipped Yogurt
1 cup Greek yogurt of your choosing
1 orange, zested and juiced
2 tbsp EVOO
Pinch Sea Salt
Fresh Ground Black Pepper
Combine all ingredients in a mixing bowl and whisk to incorporate.
Season to taste and reserve for plate up.
---
Charred Cherry Tomatoes
2 cup market fresh cherry tomatoes (we like sungolds)
1 tbsp EVOO
¼ cup sliced red onions
Pinch dried oregano
Pinch sea salt
Fresh Ground Black Pepper
Heat cast iron skillet over high heat.
Add EVOO and cherry tomatoes, and cook until one or two skins of tomato crack open.
Add red onion, oregano and season with salt and pepper.
Swirl Pan to lightly cook onions, you just want to wilt them and glaze in the juice of the tomatoes that have burst.
When onions are just soft remove all to a warm plate and reserve at room temp for plating.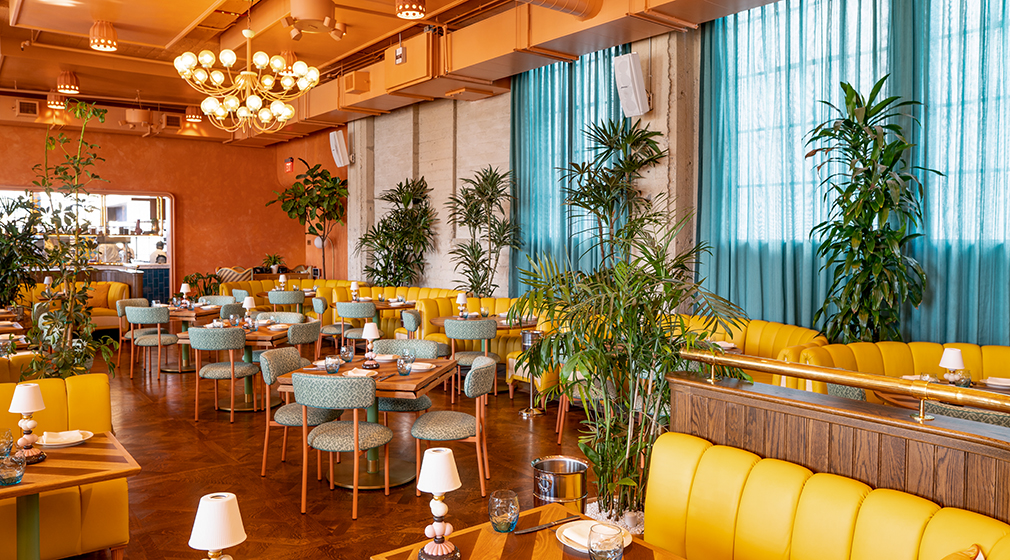 Grilled Chicken Paillards
4 each boneless/skinless chicken breasts, pounded thin like scallopine (ask your butcher to pound)
2 tbsp EVOO
Sea Salt
Fresh Ground Black Pepper
½ cup fresh basil leaves
Heat grill until it's at its maximum heat. Brush well and wipe with oiled towel or turn off momentarily and spray carefully with non-stick spray (do not do this when grill is going). Once oiled, continue to heat grill while seasoning chicken.
Brush chicken on both sides with EVOO and season gently with salt and pepper.
Carefully place chicken on grill and resist the temptation to move it for the first 30 seconds. When it's time to turn it, carefully lift from the surface with a spatula and turn 90 degrees. Continue cooking on the first side until chicken is 75% cooked.
When chicken is about 75% cooked carefully flip and repeat step 3 until cooked through.
---
To Plate
Divide whipped yogurt evenly on the bottom of 4 plates.
Top with chicken.
Divide charred tomatoes evenly over the 4 paillards.
Top with Pistachio Za'atar and Garnish with fresh basil.
Serve with your favorite chilled Rose.