On Saturday, June 12, bottles of pink-hued wines from Malibu to Mykonos will be in high demand for celebrating National Rosé Day, the annual imbibing event founded in 2014 by Swedish wine expert Bodvar Hafström of House of Rosés.
The popularity of this versatile wine dubbed "summer water" has also grown exponentially over the past decade, celebrities from Brad Pitt, Angelina Jolie, Drew Barrymore, Post Malone and John Legend have all launched wine labels that celebrate rosé.
Whether you choose to enjoy summer's favorite drink at a virtual event, or with close family and friends at a barbecue this weekend, we are spotlighting crowd-pleasing wines that won't break the bank, a few celebrity favorites, unexpected finds and top tips to improve your wine vocabulary from a certified sommelier.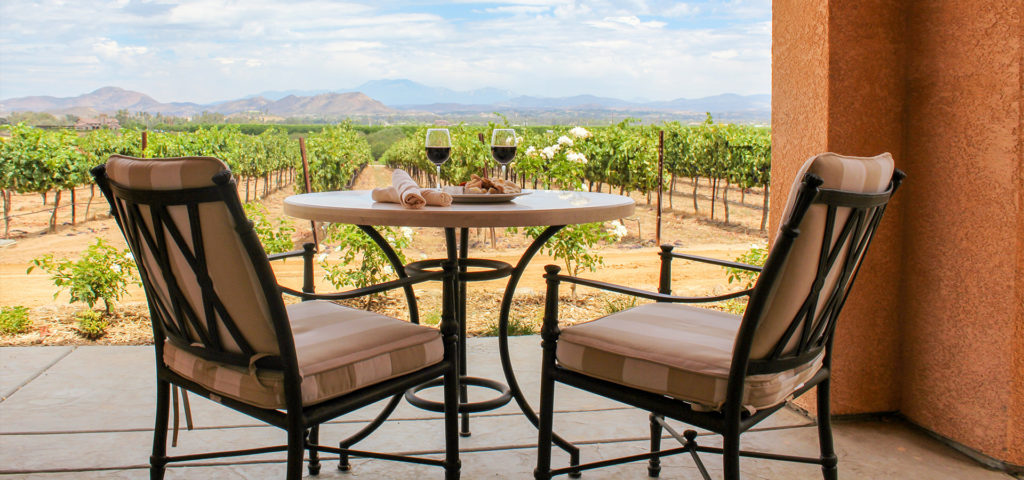 While most of us think of Rosé as an easy-sipping, delicate summertime beverage, but it's made with red wine grapes, so a lot more complex and resilient than you might think and its being grown in other regions outside of Provence.
Here are 10 crowd-pleasing summer rose wines:
1) Anna de Codorniu Brut Rosé from Barcelona
What Makes it Great: Spain put sparkling cava wine on the map in 1872 when Josep Raventós Fatjó crafted the first bottle of cava after applying the traditional method (originally known as the Méthode Champenoise), to a combination of varietals from Penedès. Dating back to 1551, Codorníu is Spain's oldest winery, with a history of 18 successive generations of winemakers.
Price and Pairing: This is a high-quality sparkling wine but without the high price tag. At just $15 per bottle, this Cava is more approachable than champagne and it's a great cheese plate wine since it's a little dryer and not as sweet as prosecco.
2) By.Ott Rose 2020 Rosé from Provence
What Makes it Great: 4th generation wine-makers and cousins Christian and Jean-François run three estates: Château de Selle, Clos Mireille and Château Romassan. Each produces extremely elegant rosé, red and white wines. In their cellars reigns one sovereign wine: the famous "Cœur de Grain." In 2004, Domaines Ott joined Louis Roederer and its award-wining selection of wine craftsmen.
Price and Pairing: At $25 this light to medium body rosé wine is a great summer staple for simple bistro food such as roast chicken or salads.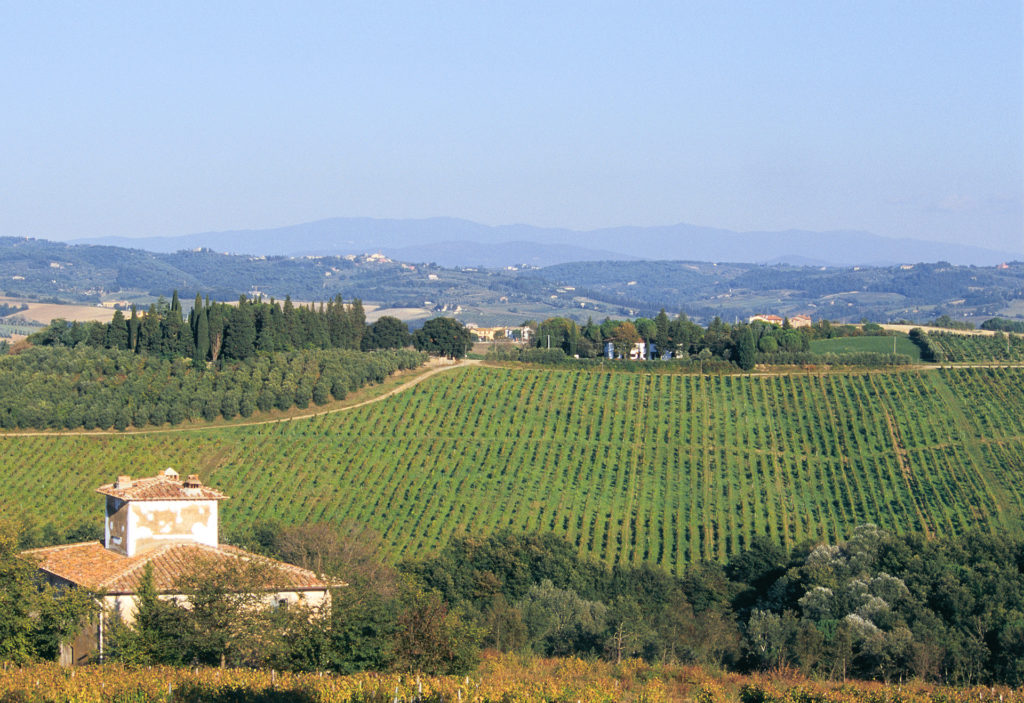 3) Frescobaldi Roséfrom Tuscany
What Makes it Great: For over seven hundred years, winemaking and agriculture have been close to the heart of the Frescobaldi family, who have produced wine in Tuscany since the beginning of the 14th century. By 2017, the various companies in the group produced 11 million bottles of wine in 2017, sold in 90 countries around the world.
Price and Pairing: Made with a blend of Syrah and Vermentino, this wine has a mineral quality that is mean to be consumed by the water – so think of this for your next seafood feast at the beach. ($19.00)
4) Poggio Anima Sicilian Rosé
What Makes it Great: This wine is a joint venture between one of Tuscany's rising stars, Riccardo Campinoti of Le Ragnaie in Montalcino and his U.S.A. importer Ronnie Sanders of Vine Street Imports. The duo is sourcing grapes from reputable and respected vineyards throughout Italy from existing relationships to produce a real wine that conveys a place and a grape.
Price and Pairing: This wine translates to the 'Patron Saint of traveling and happy meetings" so how could you go wrong? Made with the rare Zibibbo grape, the notes of lemongrass and basil pair well with fruit salad. ($15.00)
5) Banshee Mendocino County Rosé
What Makes it Great: Three young wine industry veterans in the Dogpatch neighborhood of San Francisco, pooled their resources to start producing wines. In 2013, the refreshing, unique and relaxed Banshee tasting room opened in downtown Healdsburg in the heart of Sonoma County, and a partnership with Foley Family Wines was established in 2018.
Price and Pairing: In an area that focused on cool-climate Pinot Noir, this wine is a blend of Sangiovese, Grenache, Syrah, Barbera and Zin. At $25, its nutty and creamy, excellent with beef carpaccio and arugula.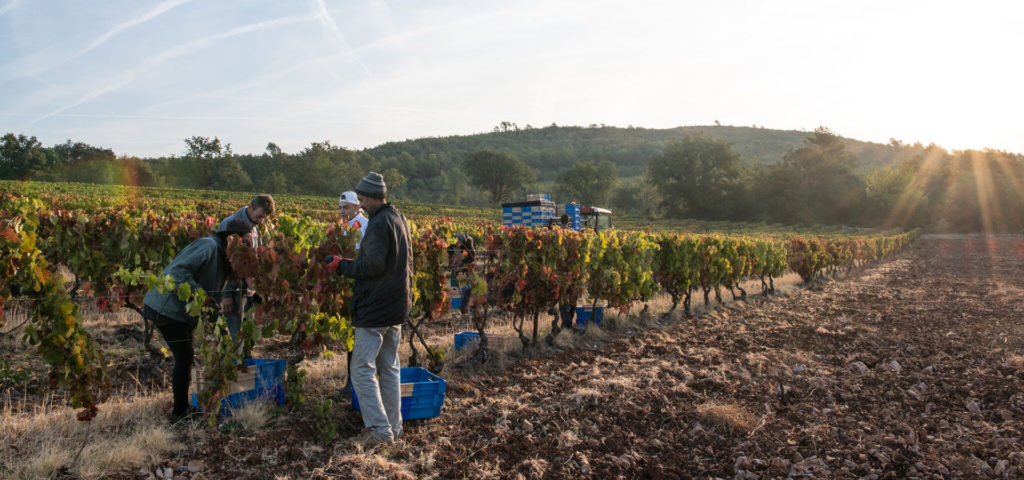 6) Best Wine by a Celebrity Chef
Patina Restaurant Group founder and celebrated Chef Joachim Splichal has not one but two new rosé wines on the market, the 2020 Domaine de Cala Rosé and 2017 Domaine de Cala Prestige Rosé, from his family-owned and operated winery. Both wines hail from the French vineyards between Nice and Aix-en-Provence, showcasing a pale pink hue, evoking both floral and citrus notes that delicately progress into a spicy aroma. Very drinkable, great for a bbq and grilled meats, plus is well-priced at $15.95 for the classic Rosé and $25.95 for the Prestige Rosé.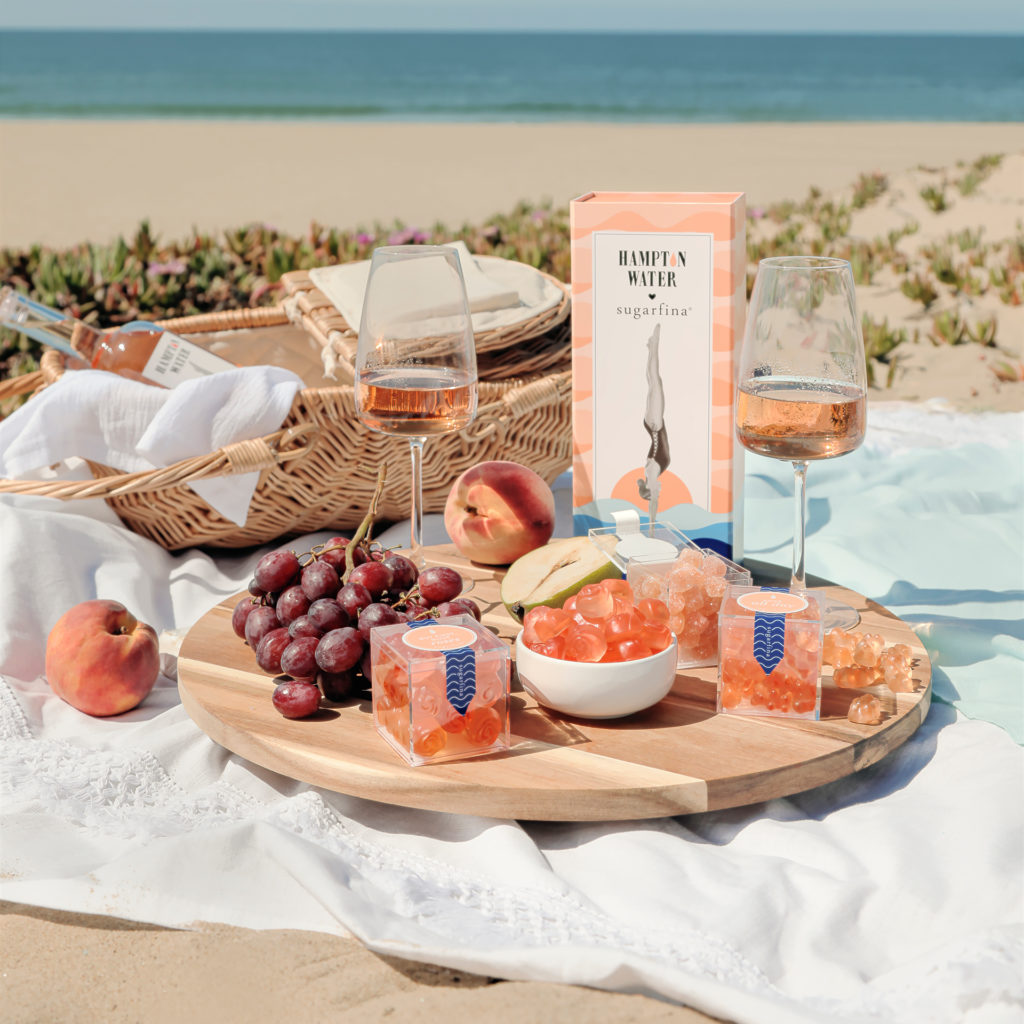 7) Rock Star Rose
It's not every day that luxury candy company and rock star who happens to make rosé collaborate for a summertime treat. Hampton Water Rosé was created by Rock & Roll Hall of Fame legend Jon Bon Jovi and his son Jesse Bongiovi. Sugarfina is famous for making rosé-infused sweets and now they have a three-piece Hampton Water Rosé x Sugarfina Candy Bento Boxthat complement the crisp notes you'll find in every sip of Hampton Water rosé, that was expertly crafted by French winemaker, Gérard Bertrand.
8-10) Unexpected Finds
We found not one but three Temecula rosés to drink this summer under $25. Carter Estate Winery, 2020 Pinot Noir Rosé, Private Reserve, is a 90-point Gold Medal prestigious Beverage Testing Institute (BTI) winner, with a vibrant cotton candy pink color with lush scents of rose petals, peonies and raspberries ($22.) South Coast Winery, 2020 Grenache Noir Rosé, is a 91-point BTI Gold Medal winner, light in body, crisp in acidity and very dry with citrus and floral accents ($19.99.) And, the South Coast California Girl Radical Rosé is natural, provocative and go-with-the-flow at only $15.99. This trio can be paired with grilled fare, flatbreads, cheeses, seafood, poultry, salads and desserts.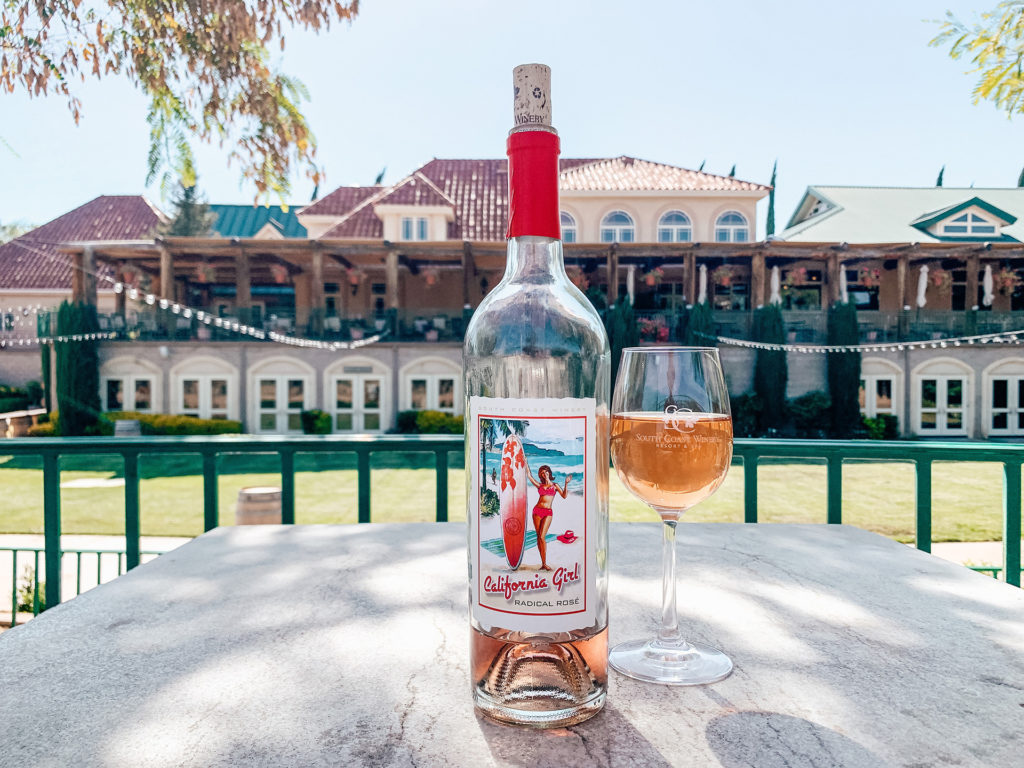 Bone up on Your Wine Vocabulary:
A certified sommelier since 2007, Erin Swain(also known as the Surfing Somm on Instagram) lives in the Hamptons and works at La Fin which has a festive DJ St. Tropez meets St. Barts vibe. We asked Swain to help guide us through serving and drinking everyone's favorite summer wine.
12 Do's and Don'ts for serving and drinking rose:
Yes, it's acceptable to swirl your rosé glass. If you're right-handed swirl counterclockwise and work with the dexterity of your wrist. If you're not that coordinated, place the glass base on the table for balance.
Always hold a glass by the stem unless you are trying to warm it up.
Do not say legs but "tiers." That speak to residual sugar and levels of alcohol.
Do not serve sparkling wine in a flute but use a regular wine glass stem. Method Champagne production is considered a serious wine and should be poured as such.
A well-balanced wine means an even mix of four things: fruit, alcohol, tannin and acid.
Try and pull out one fruit and non-fruit description when describing your wine such as strawberry and floral.
Simple rule of thumb for food and wine pairing: what grows together goes together. Or pair with dramatically contrasting tastes like a sweeter wine and an acidic salad dressing.
People tend to use white or red wine in the kitchen but you can also cook with rosé.
If you have a rare oak aged rosé serve room temperature (not chilled) as it's more expressive. But everyone's palate is different, so it's really a personal preference.
Do not leave wine the sun but store in a dark place like a closet and don't ever freeze it.
"Old World" is earth driven from Europe and the middle east. "New World" is fruit-driven from California, New Zealand, Australian, South African.
Bottom line: almost everyone loves rosé and it's acceptable anytime, so always have a bottle on hand.
Wine Tasting Extra
Producer and writer Shontel Horne just launched a different kind of wine tasting notebook, VINOTES. The handy, small size is easy to cart from one wine-pairing dinner to tasting room or vineyard barrel sip to the next. This tiny tome holds practical tips and information in the intro such as how to taste wine with step-by-step instruction plus each note and review page has a facing tasting log and diagram based on what you see, smell and taste. According to the author, "My goal with VINOTES is to inspire casual and curious wine drinkers to get engaged and exciting about wine, and to learn WHY they like what they like, no matter what it is." Cheers to that!