Hitting the high seas has never been more popular, and interestingly, there has been a spike for non-sailors and solo travelers during the winter months as well. While you are waiting for the Four Seasons Yacht to launch in 2025, here are three other world-class options for sailing around the globe.
According to leading ocean tourism company Dream Yacht Worldwide, since 2018, the Seychelles based company's catamaran charters with skippers to assist with sailing have more than doubled in destinations like the Mediterranean. Due to demand and industry research pointing to an increase in Marine tourism, the company will launch 150 news boats in the coming season of which 80% are catamarans.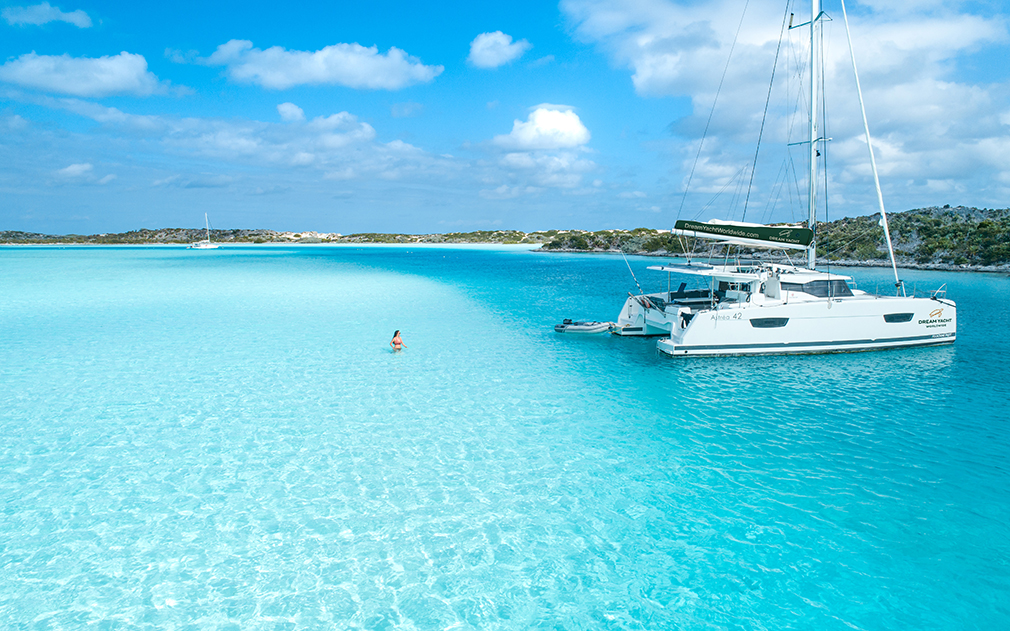 The company will continue to offer sea travelers the option of crew support including a variety of skipper and hostess offerings to support sailors and non-sailors of all skill levels. The company was a pioneer in making sailing and sea travel accessible to all around the globe, and are now making it easier to explore lesser-known destinations by sea plus some of the world's favorite ocean vacation spots.
This includes every corner of the world, and over 50 destinations for sailing vacations, and with a fleet of more than 900 monohulls and catamarans. Yes, the Caribbean is popular as one might expect, but so are under-the-radar destinations to discover such as Mahé and Praslin in the Seychelles.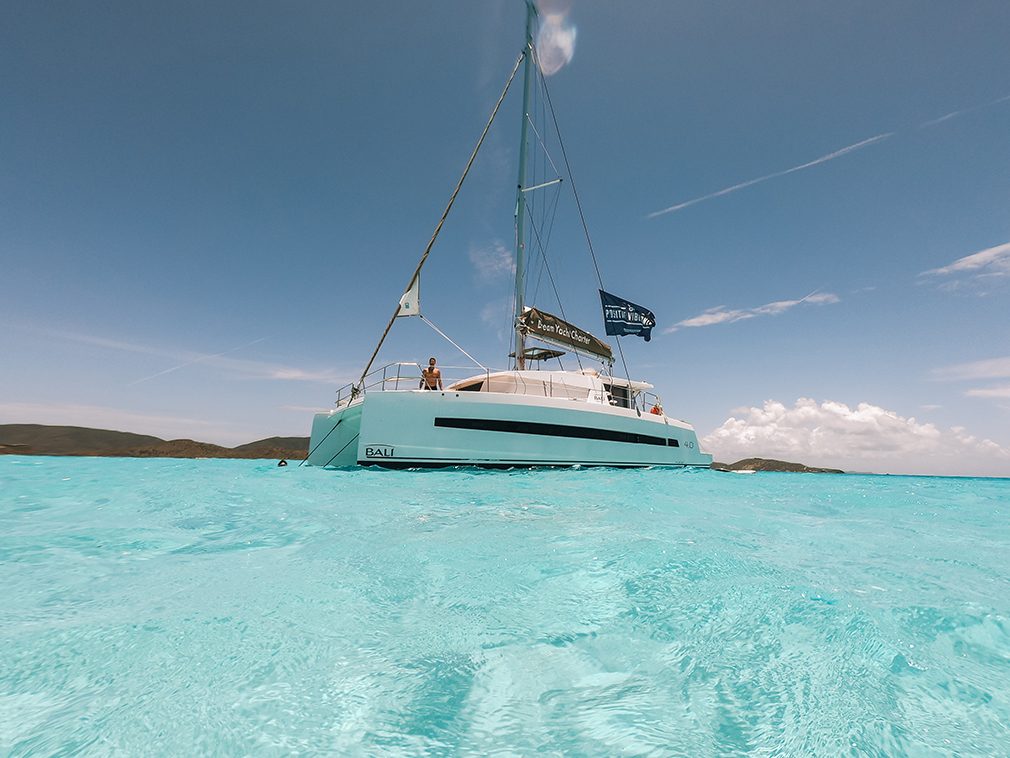 "Our customers come from around the globe to travel the world," said Dan Lockyer, Vice President of Global Tourism, Dream Yacht Group. "Sailing vacations continue to gain popularity as a different way of experiencing the world and bringing people together – Dream Yacht Worldwide wants to make the transformative experience of sailing as easy as possible for as many as possible by offering customizable experiences using the knowledge and expertise of our team of sea professionals."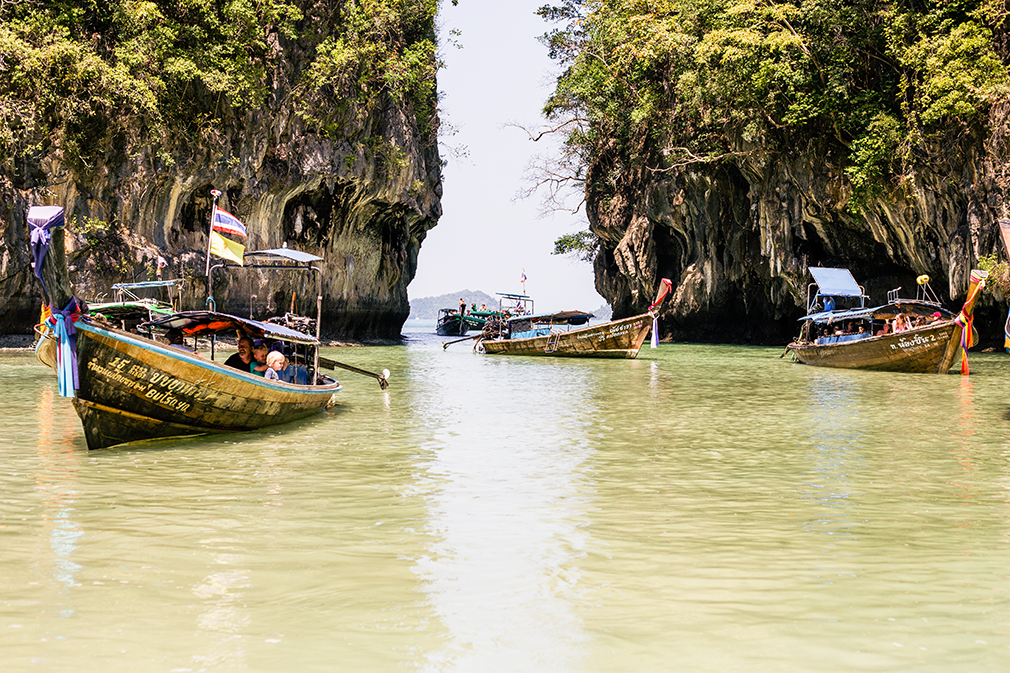 Whether you are looking to set an open course for the seas with a singles group or your loved ones, the Sailing Collective is the bespoke travel company that will curate a specialize trip just for you.
All details are taken care of with a full crew by Sailing Collective including captains and chefs that change the paradigm of private charter hospitality. Enjoy fresh, locally-sourced dishes from the extraordinary onboard culinary program year round, with gift cards and offers so you can take your time to plan the perfect itinerary.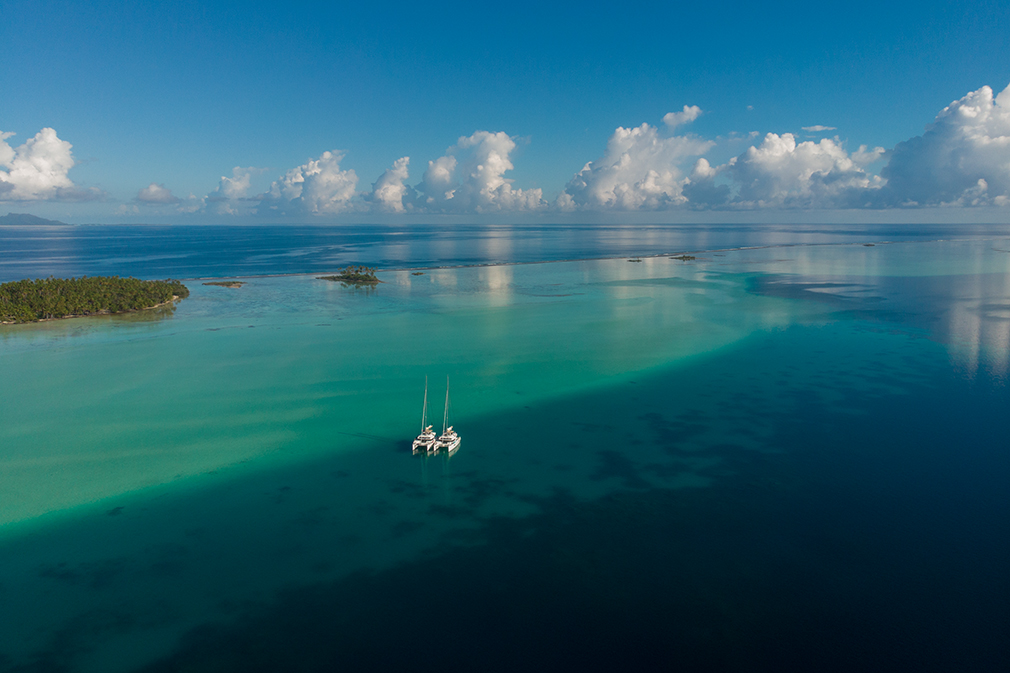 Some of those include Antigua & Barbuda with a kick-off at Jolly Harbour, a relaxed Caribbean town with open air bars on the waterfront for sunset cocktails. You can explore the undeveloped Five Islands Harbour, Pinchings Bay, Deep Bay, and Green Island for snorkeling amid colorful fish and turtles in the Caribbean. Or, kayak the mangroves of Carlisle Bay before enjoying fine dining ashore.
On Tortola, in the British Virgin Islands you can explore the beaches of Salt Island – inhabited only by herds of goats, or stop by the famed Norman Island, home to the infamous floating bar Willy T's, for tropical cocktails and social fun.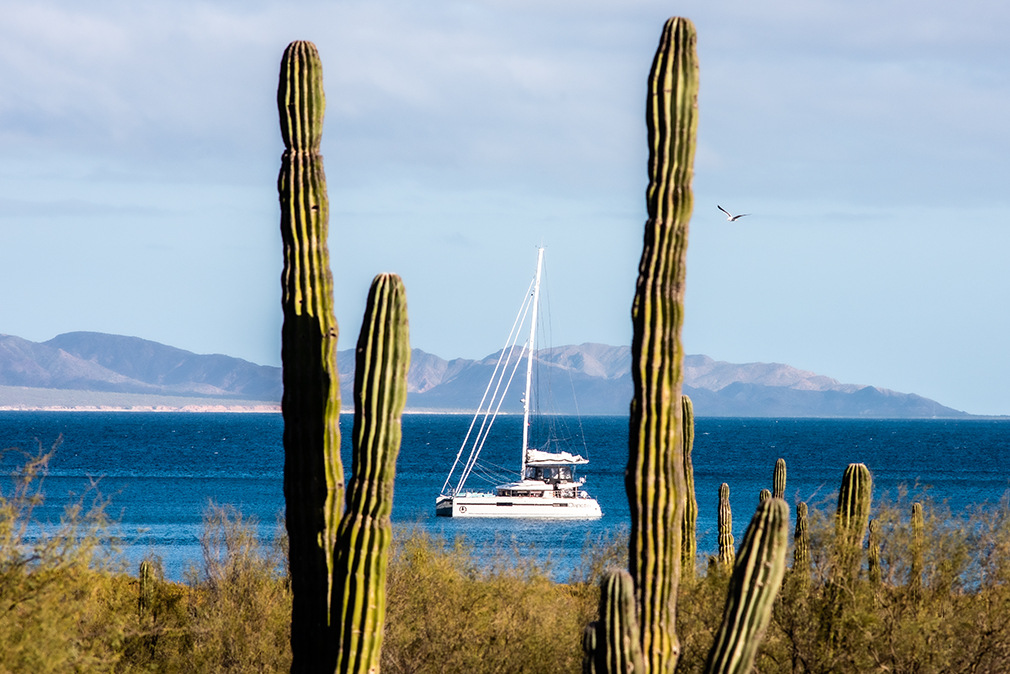 For the Sea of Cortez & Baja California – known for its rolling sand dunes that fall into the sea, this journey is nature's secret. Swim with dolphins, sea lions, and the rest of the grand wildlife of the Pacific. Anchor in turquoise waters and alcoves with towering rocky cliffs, perfect for hiking or relaxing with lobster and fresh fish dishes onboard.
French Polynesia will take you from the Society Islands to the more remote Marquesas on a Bali 5.4 Open Space sailboat island hopping will including Raiatea, Taha'a, Huahine, Maupiti, and Bora Bora. Dive among bright rainbow fish in crystal clear lagoons, hike in lush tropical forests, sun on powdery clean white or exotic black sand beaches, and dine on cuisine influenced by French, Asian and Polynesian tastes.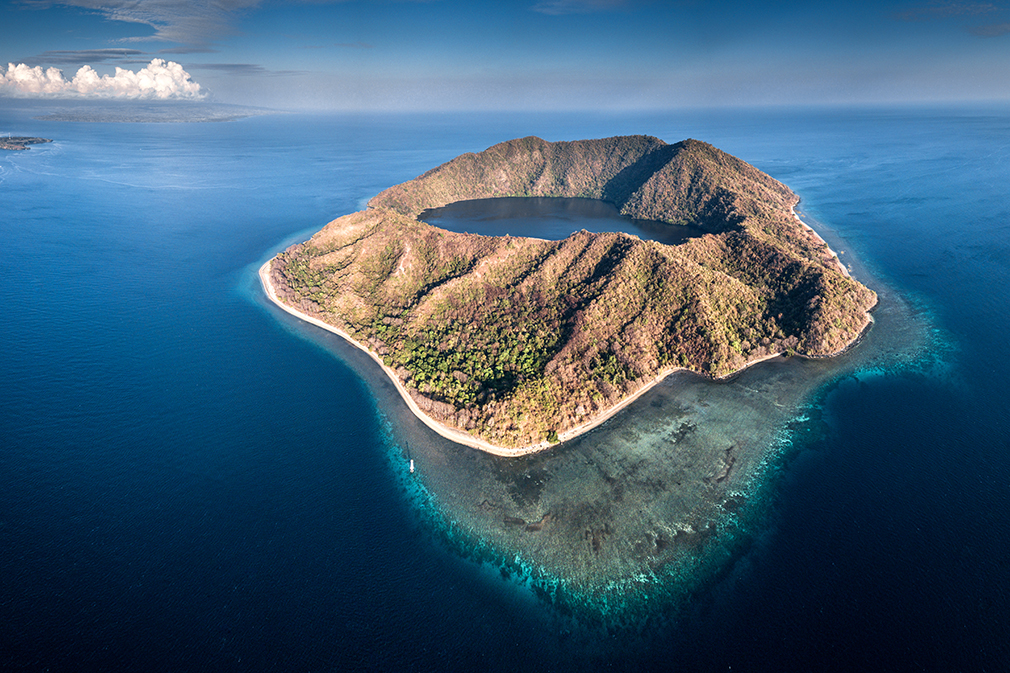 For the ultimate luxury yacht charter in Southeast Asia, Rascal Voyages specializes in experiential travel across international waters, in vibrant countries including Indonesia and Thailand, with a cast of spectacular yachts.
Brand-new for 2023, Rascal Voyages unveils Rebel – a traditional handmade phinisi yacht accommodating up to 10 guests across five suites and four spacious common areas, including a fine wine cellar and outdoor cinema under the stars. Rather than follow a traditional yacht model, the brand follows a 'floating villa' concept. The highly trained, local experts on Rascal Voyages will craft bespoke itineraries with private voyages year-round.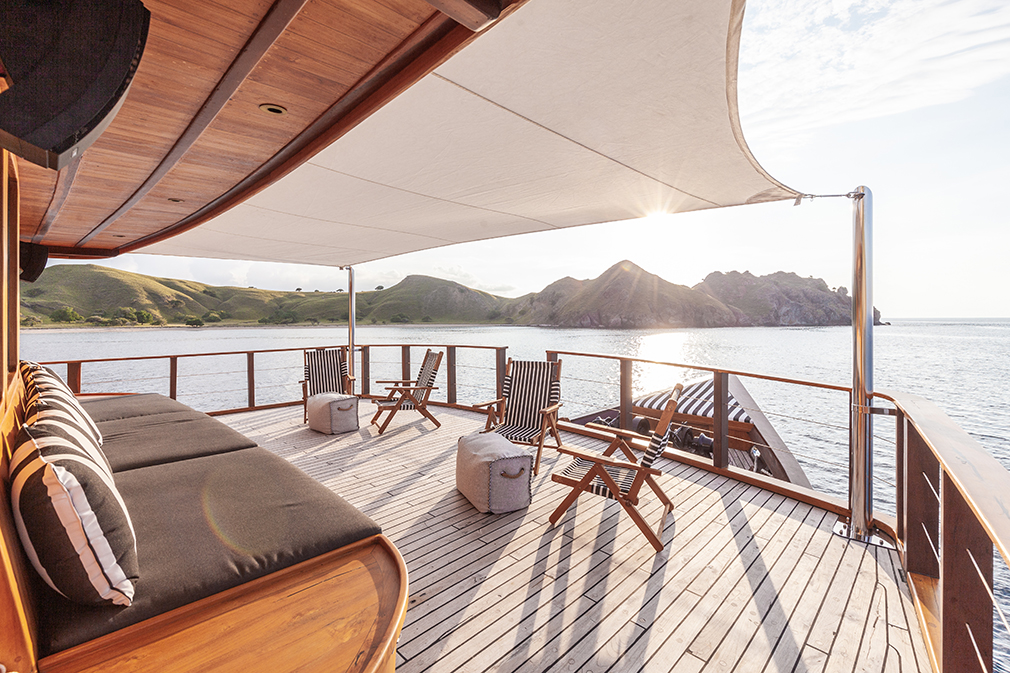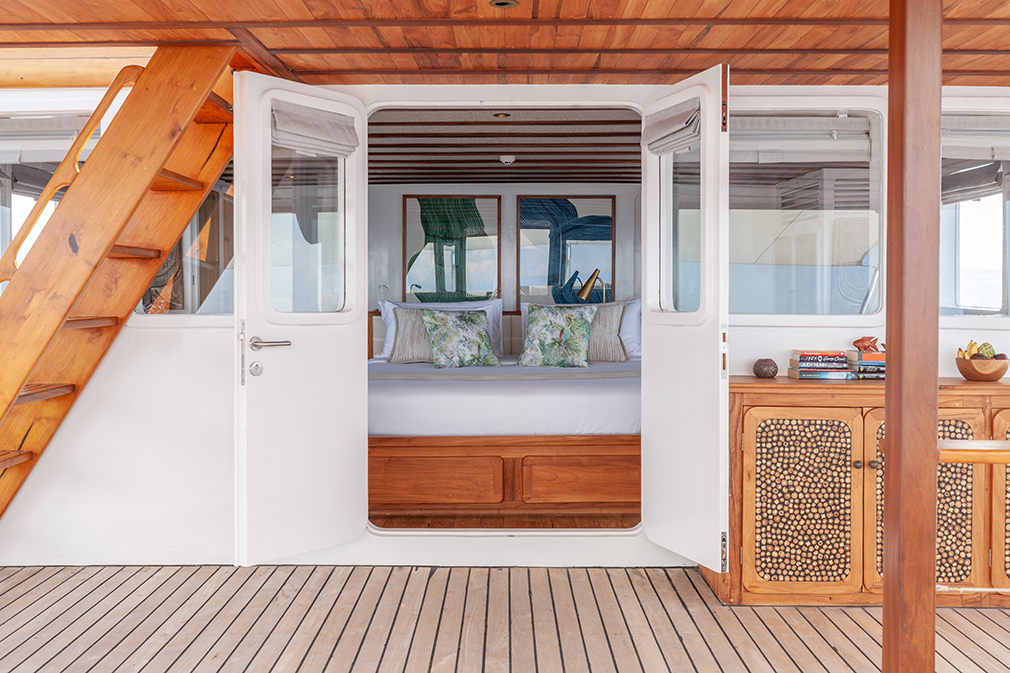 Built in Sulawesi, Indonesia from traditional craftsmanship, the interiors evoking the laid-back vibe reminiscent of a Hamptons beach house, The Master Cabin comprises an en-suite bathroom, large desk, King sized bed and additional daybed for afternoon siestas. State-of-the-art features include a flat screen TV, fully stocked minibar, and wraparound windows. Four further cabins are generous spaces complete with en-suite bathrooms and elegant wooden storage.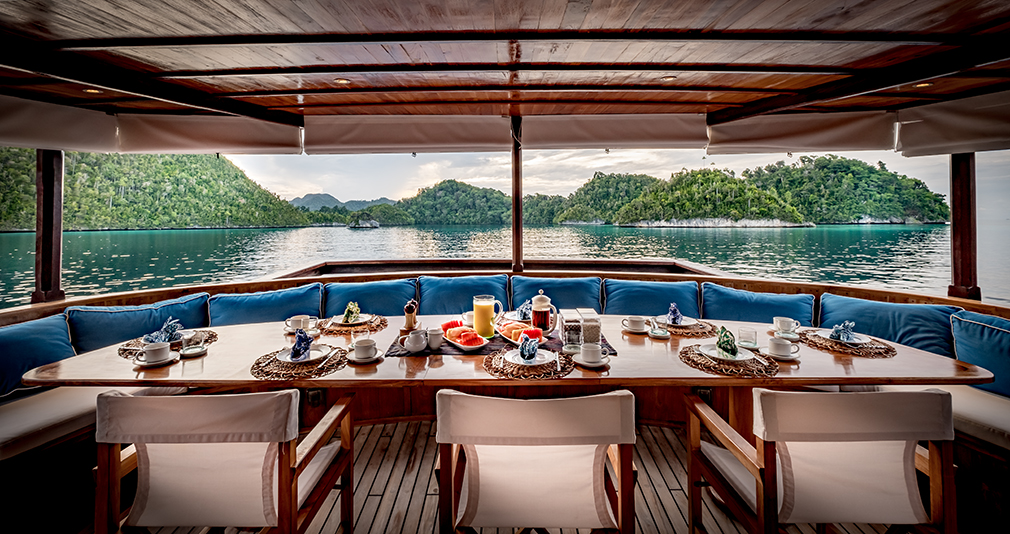 Daily meals are freshly prepared by Rascal's onboard Chef and there is also an indoor saloon for pre-dinner entertaining and cocktails. The foredeck is lined with comfortable New England-style day beds and stylish rattan lounge chairs, while the flat rooftop deck offers glorious 360° views of surrounding islands and makes for the ideal location for meditation, yoga, and sunbathing. This is also a great vantage point for memorable sunrises and sunsets, and starry nights.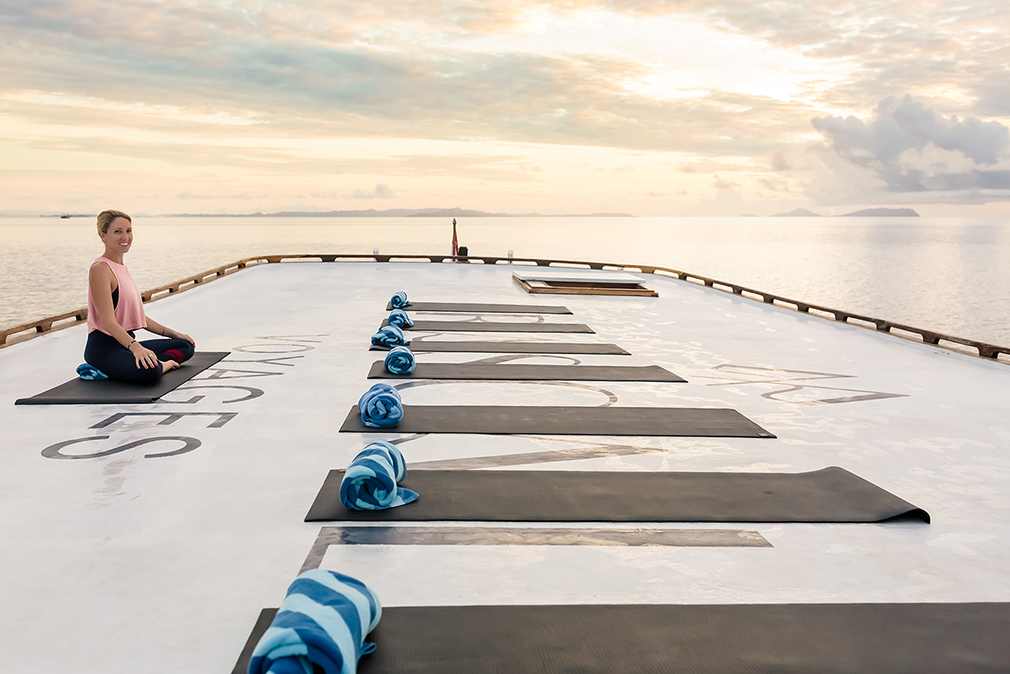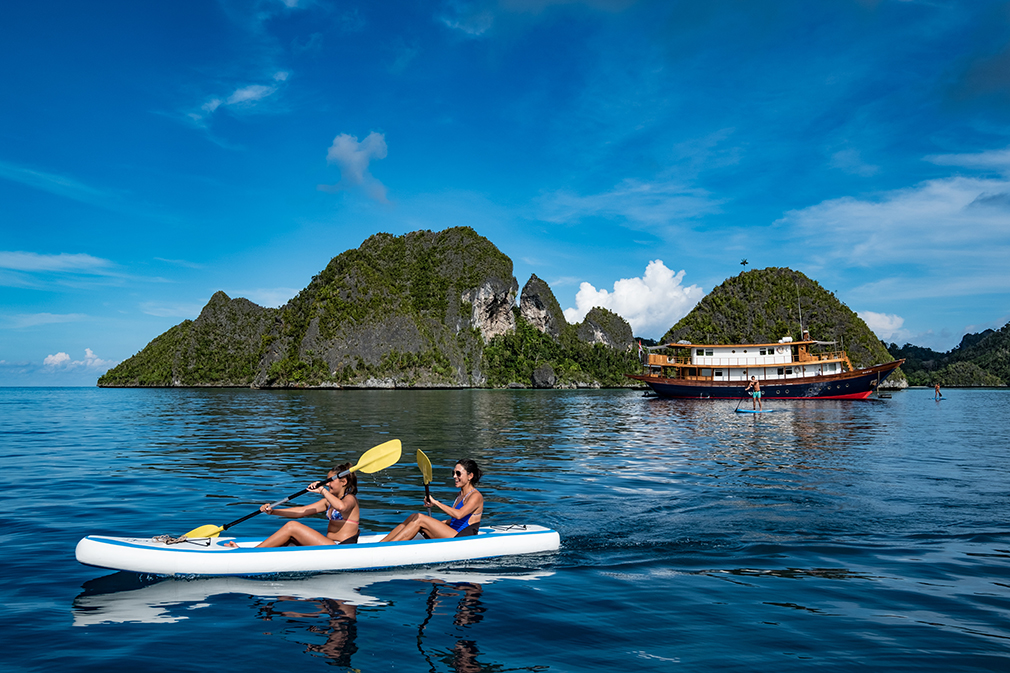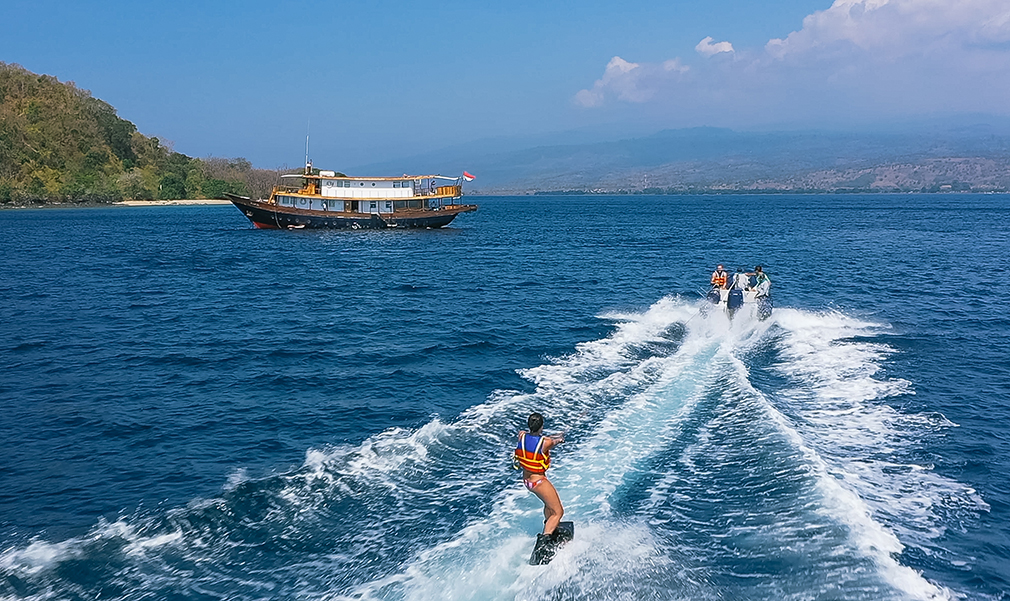 Onboard both yachts, guest can have full access to scuba diving and snorkeling equipment and an in-house PADI dive instructor, four sea kayaks, three stand up paddleboards, and wakeboards. To wind down, check out the movie library, play board and card games, or just sip cocktails or rare Champagne while lounging on the rooftop sunbeds.