With springtime comes flower fields in bloom around the world from The Netherlands to Japan but this also means that birders across the U.S. are gearing up for one of the best times of the year for the sport – spring migration. 
As dozens of bird species leave their winter homes in the south and embark on their journey north as part of spring migration, this is prime time for some of the most vibrant birdwatching opportunities of the year. This natural phenomenon only occurs from February to June, so get your binoculars ready.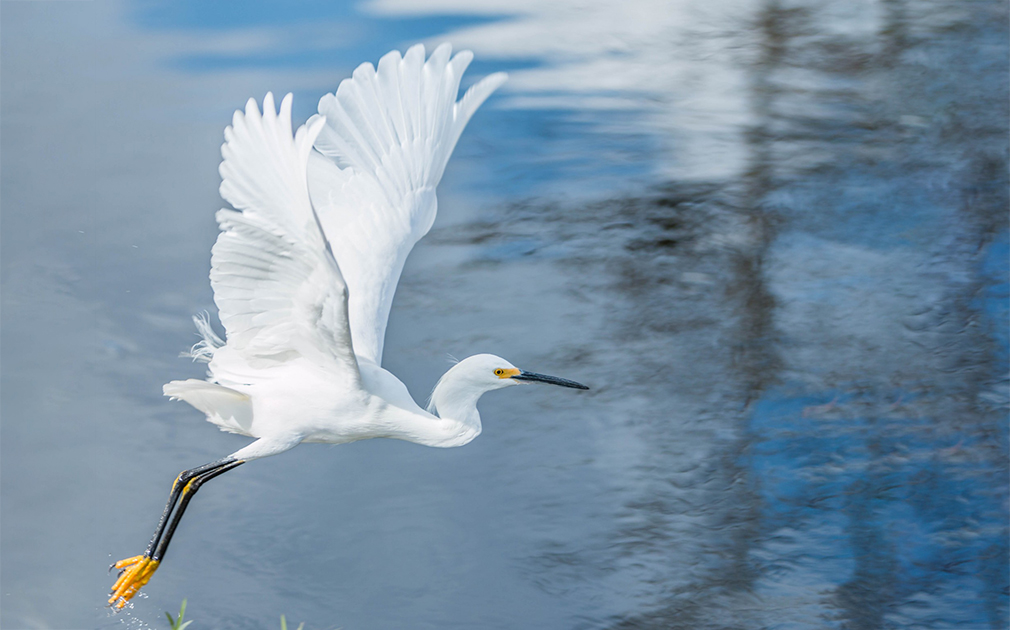 With this in mind, the experts at birding app – Birda – reveal the top American national parks to get the most out of the fleeting beauty of spring migration. The goal is to connect with nature – which also has wellness benefits – and share your birding adventures with your community.
During the pandemic, the average American spent 14 hours per week outside in nature, enjoying hobbies such as gardening, camping, and birding. Today, with many on the hunt for low-cost hobbies, approximately 15.23 million people across the U.S. now birdwatch and 60% of Birda's users are under 44 years old. According to Birda, even the sales of bird feeders, nesting boxes and birdseed has gone up by 50%.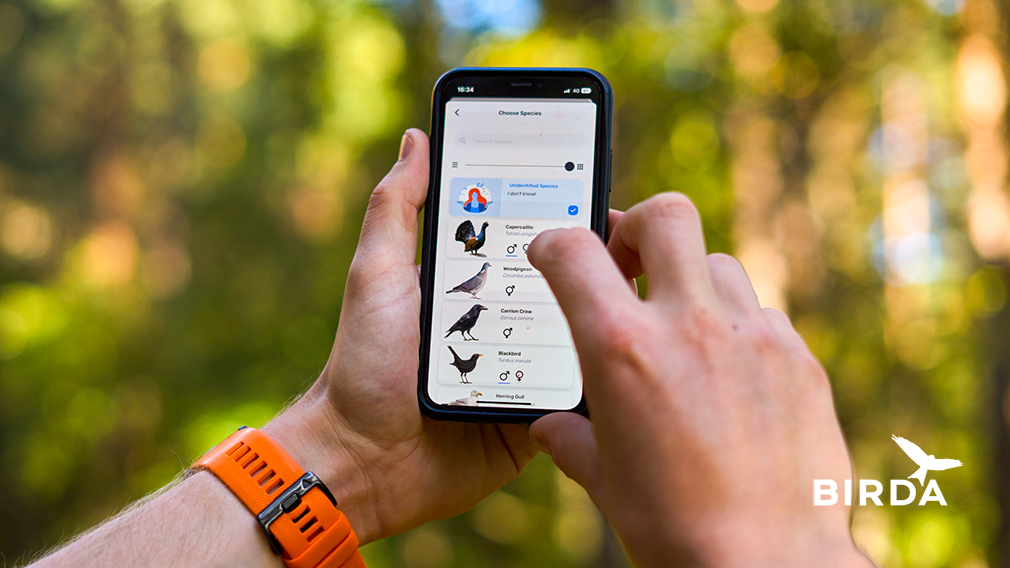 Here are Birda's recommendations for some of the best destinations around the country for tracking the migration and what to look for on the hunt.
Everglades National Park | Florida
With over 300 species of birds, Everglades National Park in Florida is home to the Wood stork, Roseate spoonbill, White ibis, Green-backed heron, Snowy egret, Red-tailed hawks, Anhinga, Indigo bunting and Red-bellied woodpecker. With Millions of birds living in the Everglades, your chances of spotting your favorite ones are high – making this a top destination for birdwatching. Located near Miami, this National Park is nicknamed the "River of Grass." The best Everglades birding spots include the Homestead, Anhinga Trail, Paurotis Pond, Nine Mile Pond and Mrazek Pond.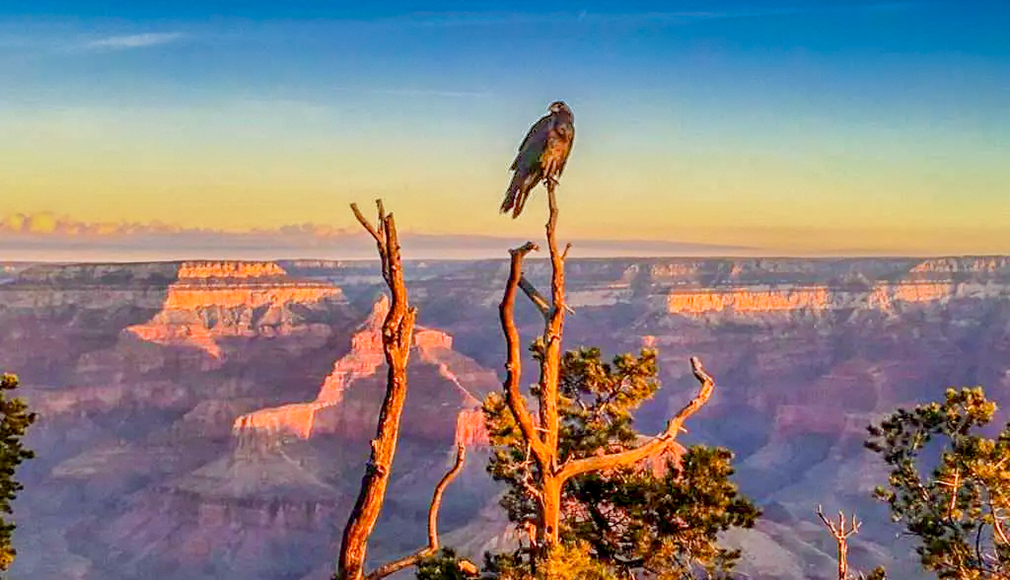 Grand Canyon National Park | Arizona
Those that inhabit Grand Canyon National Park are the Peregrine falcon, California condor, Common raven, Steller's pinyon, Red-tailed hawk, Scrub jay and Canyon wren. This park hosts a staggering 370 bird species within its limits. While some birds are of a more common species, there are also incredibly rare birds here, like the California condor, Yuma clapper rail, and Mexican spotted owl.
Olympic National Park | Washington
The Bald eagle, Western gull, Red-breasted sapsucker, Woodpecker, Belted kingfisher, Steller's and Gray jay, Blue grouse, Peregrine falcon and Northern pygmy owl are all part of the 250 species found in Olympic National Park in Washington. East of Seattle, this park is full of diverse scenery from beaches, forests, waterfalls, moss, ferns, and mountains.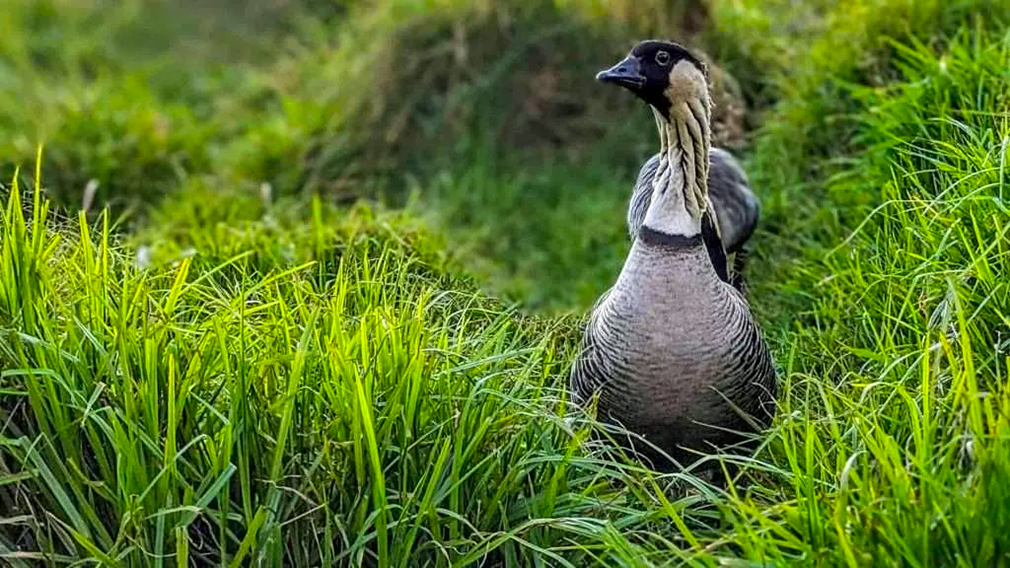 Haleakala National Park | Hawaii
The Birds of Haleakala National Park in Hawaii include Hawaiian short-eared owl, Nene goose, Honeycreeper, Maui petrel and Mauri Parrotbill. Hawaii is one of the most remote archipelagos in the world, so the birds found there are quite unique and many birds are native only to this area. The park features vast landscapes, from lush rainforests and to rocky volcanic craters. You will find the best birding spot is on the Hosmer Grove Trail, right off the campground of the same name.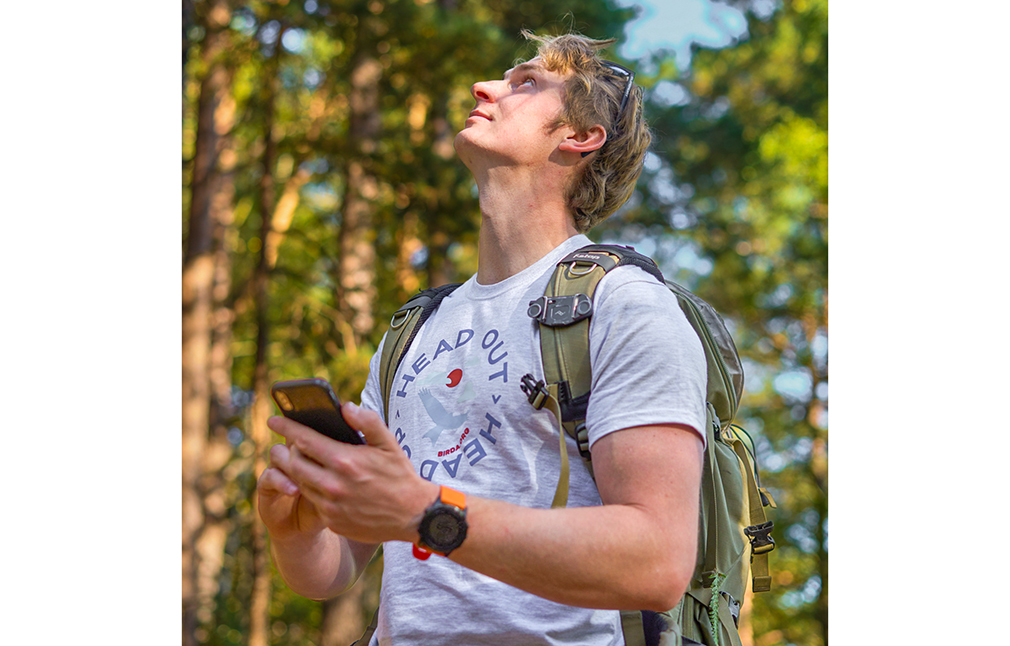 Pinnacles National Park | California
The Birds of Pinnacles National Park include the California quail, California condor, Turkey vulture, Golden eagle, Prairie falcon, Acorn woodpecker and Steller's jay. Although this park is quite small and less visited, it is a great birdwatching location with more than 160 bird species. The park has plenty of great camping spots and hiking trails through displaced volcanic formations. Be sure to check out the High Peaks Trail in search of those rare California condors.
Yellowstone National Park | Wyoming, Idaho, & Montana
World-renowned Yellowstone National Park is home to 300 species including the Bald eagle, American white pelican, Canada geese, Common loon, Osprey, Sandhill crane, Trumpeter swan and American dipper. You will likely see other wildlife as well, since this park is known for its wolves, bison, elk, bears and other animals amid the rivers, hot springs, forests and valleys. Be sure to spend some time in the Hayden Valley where you will find both water birds and birds of prey.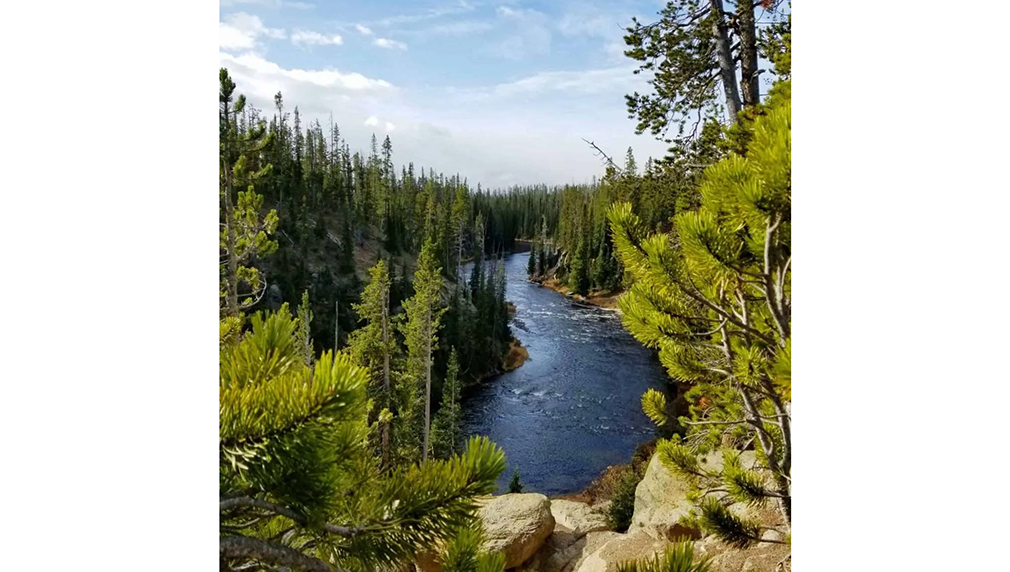 Indiana Dunes National Lakeshore | Indiana
The Birds of Indiana Dunes National Park include Virginia rail, Red-throated loon, Green heron, Great blue heron, Waterfowl and warblers. This National Park is home to 285 species of birds, as well as the endangered Karner blue butterfly. It's best to visit in the spring and fall when thousands of birds migrate through. Expect to traverse wetlands, prairies, dunes, and forests on your birdwatching adventures here.
Carlsbad Caverns National Park | New Mexico
Gray and Bell's vireo, Vermillion flycatcher, Cactus wren, Ladder-backed woodpecker and varied bunting are the species to be on the lookout for at Carlsbad Caverns National Park in New Mexico. Over 300 species have been spotted at Rattlesnake Springs park, so you can easily spend much of your time there alone. The park is also a recognized Important Bird Area where you can spot almost any Eastern warbler including the Kentucky, Cape May, and Prothonotary varieties. Be sure to visit in the spring or fall for the best birdwatching.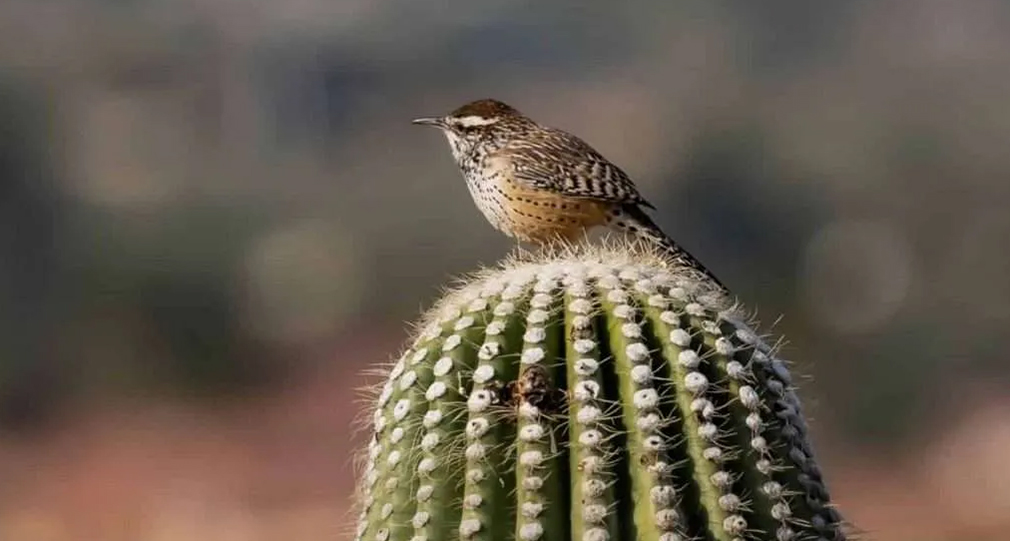 Big Bend National Park | Texas
Big Bend in Texas is home to the Vermillion flycatcher, Colima warbler, Mexican jay, Lucifer hummingbird and Green kingfisher. The Big Bend National Park borders Mexico, so it is a great opportunity to see the Colima warbler, which you cannot reliably find anywhere else in the USA. The diversity of the location and habitat includes desert springs and oak-pinyon woods which allows you to see a wide range of over 450 birds.
Acadia National Park | Maine
Boasting 261 species of birds, those that frequent Acadia National Park include the Bald eagle, Atlantic puffin, peregrine falcon, Blackburnian warbler and woodpecker. The variety is one of the keys draws of the park, with birds of prey, seabirds, and boreal birds all in abundance and many live there all year. The park is on the coast of Maine and includes beaches, lakes, cliffs, and mountains. You'll find that the best places here to go birding are Jordan Pond, Precipice Trail and Cadillac Mountain.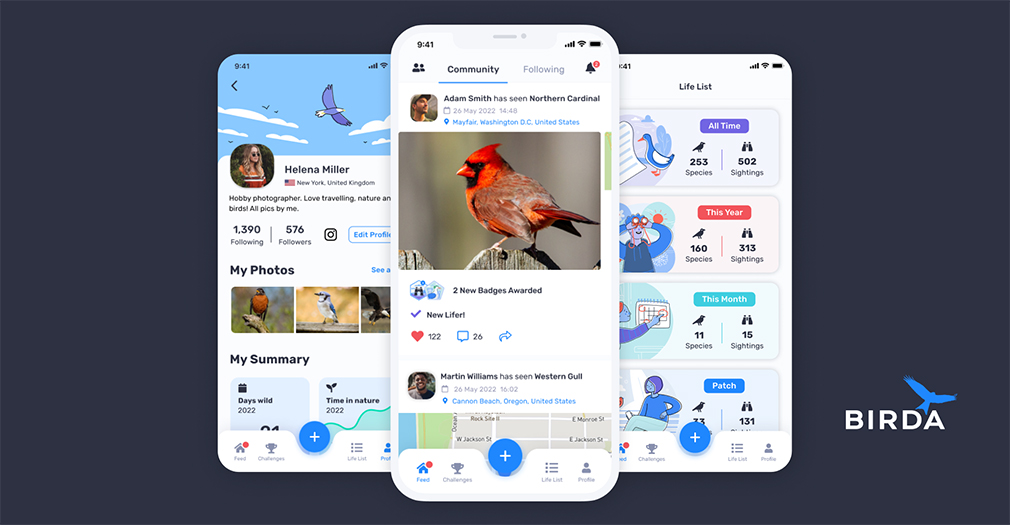 Whether you are a serious birdwatcher or a newbie looking to expand your hobbies, all you have to do is download the app, head out for a walk and look up. Birda also emphasizes that you do not need to travel far to spot some of the rarest birds. For instance, during the fall migration period, over four billion birds will fly over our heads to make the journey from the northern U.S. and Canada to fly south, all the way to the southern U.S., the Caribbean, and Latin America. This is a prime opportunity to spot some rare species right outside your window – not to mention admire their elegant geometric formations as they glide across the sky