The shelves seem to be flooded with tequila bottles these days from new sustainable artisan brands to world-recognized labels offering the next great Añejo. We did the leg-work and narrowed down our top three that you should be sipping this year on Cinco de Mayo. And, keep scrolling for three killer (yet easy to make) recipes from a few top U.S. bars.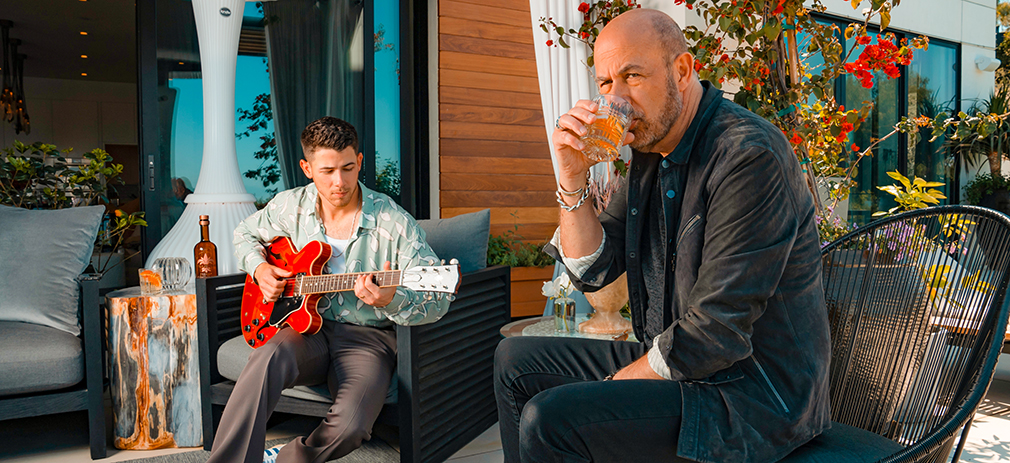 Famous Collaboration
How did a clothing designer to rock-stars and celebrities and a top-selling beloved pop-star end up in the tequila business?
John Varvatos and Nick Jonas collaborated on Villa One tequila with three expressions (Silver, Reposado and Añejo) just before the pandemic and it's a good thing.
"We come from two different ends of the world but somehow we connected," said Varvatos. We ended up collaborating on fashion and a fragrance and we really hit it off. Every time we were together, we would celebrate over tequila."
During those work-play sessions, the duo often wondered why a 'good tequila' was always so expensive. According to Varvatos, "We wanted to do something that was best-in-class but much more accessible. "So we came up with the profiles that we wanted and partnered with the Stoli group."
After a research flight down to Jalisco with family and friends, at the end of one particularly long night at a house they rented along the way (with a villa one sign post), Jonas raised a glass to the group for a toast, "To life as it should be." That became the brand's slogan and Villa One was born.
"Something magical happened that night," confirms Varvatos. "But the last two years have not been life as it should be," said Varvatos. "That's why it's so great to be out now again with old and new friends and sharing the tequila."
Villa One™ is made at the brand's own craft distillery, Fabrica de Tequilas Finos in Jalisco, using traditional techniques and natural ingredients. The agave is slow-cooked and double-distilled in traditional copper pots that use fresh water drawn from a well on the grounds. (Prices start at $44.99 for the Silver.) The Reposado is a light gold liquid aged in American oak barrels for six months and the Añejo is aged for more than twelve months. The result is a dark amber color with notes of smoke, dark chocolate, and honey. And, they have achieved the goal of being reasonably priced for top quality at just $59.00.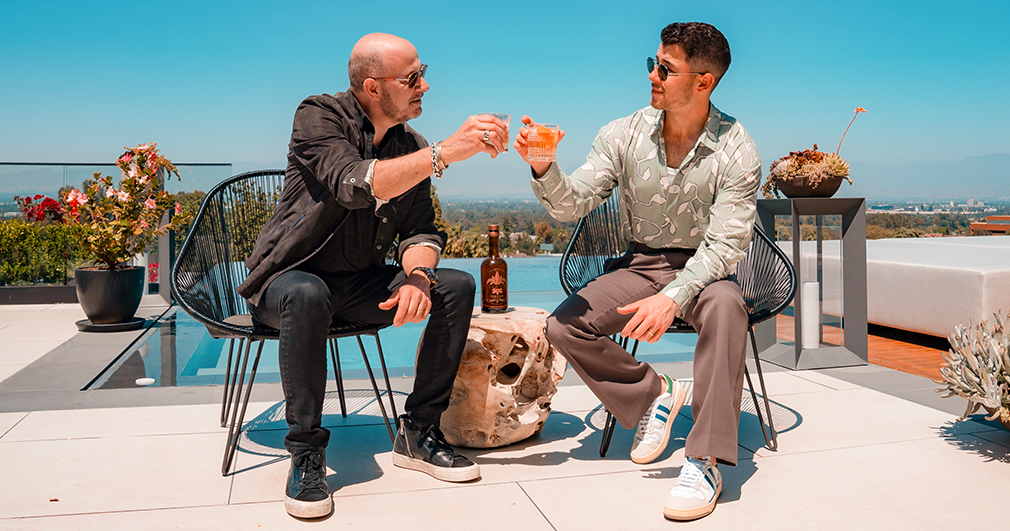 Tequila Royalty
He comes from a legacy tequila family but Don Julio's grandson, Eduardo "Lalo" González, decided to keep things simple when launching his own label. LALO is only producing a 100 percent pure, three-ingredient Blanco and it's smooth as silk. Some variations of this expression can be harsh but co-founder and maestro tequilero Gonzalez, and his childhood friend and partner David R. Carballido, are using Champagne yeast which is unusual for an agave production.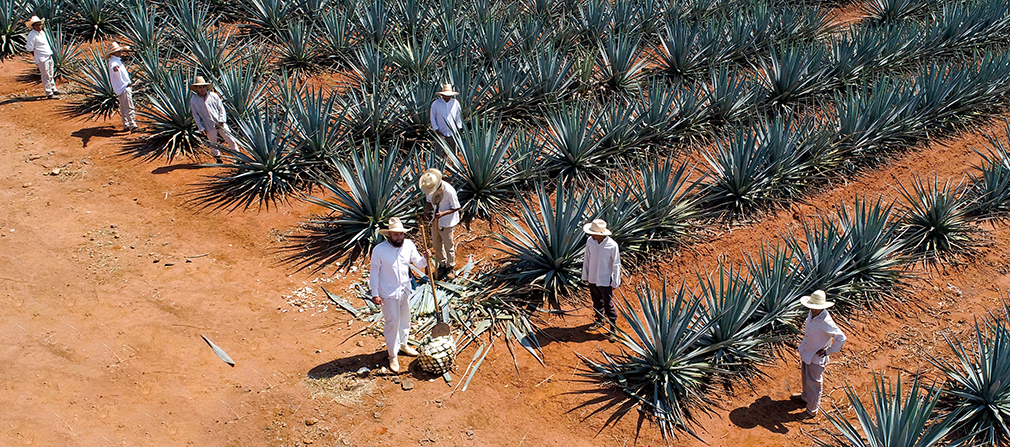 It started as just a sipping tequila to share with friends and family at home in Guadalajara, Mexico. Both men had worked separately in the tequila industry for more than a decade, taking notice of trends and preferences for various brands throughout the years. They reconnected when David was working to launch a new tequila for Don Julio and reached out to Lalo to learn more about his family. Upon hearing stories of his grandfather and the tequila-making process, the old friends realized they shared similar ideals of how tequila should be made, and decided to make their own brand. After several years of development and a tremendous reception at home, friends and family in the US began to ask for LALO. So they partnered with Jim McDermott, their trusted friend who would later become David's husband, to bring the tequila stateside.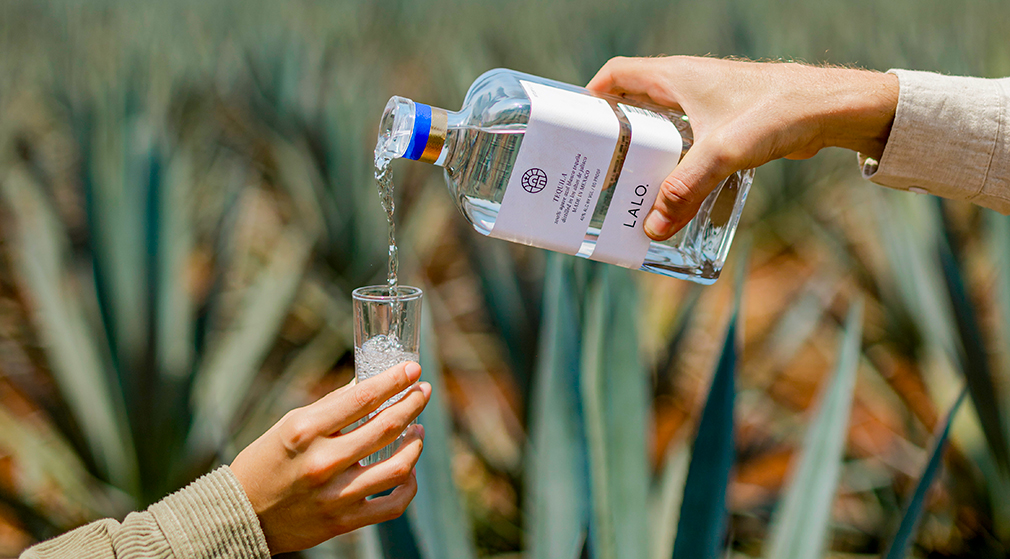 LALO is made with only three ingredients—agave, yeast, and deep well water. Each fully mature agave plant has been hand-selected from the Jalisco Highlands, cooked in stone ovens using a traditional process, and distilled only twice to maintain the agave's integrity. During fermentation, a proprietary yeast used in Champagne is introduced, a prime differentiating factor for the brand. "Using a yeast strain adapted for Champagne is very unique for tequila," González said. "It allows us to combine the richness of our agave with subtle fruity notes of wine. I love what it does with the juice." INSERT: Ancho Rosa with LALO at Potente in Houston.jpeg
The resulting elixir is a platinum-colored spirit with aromas of cooked agave, sweet potato, cinnamon, and a hint of dulce de leche with notes of citrus and tropical fruit. The average retail price is $46 and bottles are available for shipping in 47 states and in St. Barts. According to Carballido, co-founder and creative director for LALO. "We want everything about this tequila to be honest – from the ingredients to the packaging, to the price — we don't want LALO to be a special occasion spirit. Drinking it makes any occasion special. Tequila is the people's spirit, after all."  Every batch of LALO is produced with wisdom passed down through three generations of tequileros at its Arandas distillery two hours northeast of Guadalajara. Every person involved in the manufacturing process is from the area and everyone earns fair wages. "As the next generation of Mexican tequileros, we take very seriously our responsibility to the communities that we work with," said González. "Through our labor standards and community development initiatives we are proud to support the local families of Los Altos de Jalisco."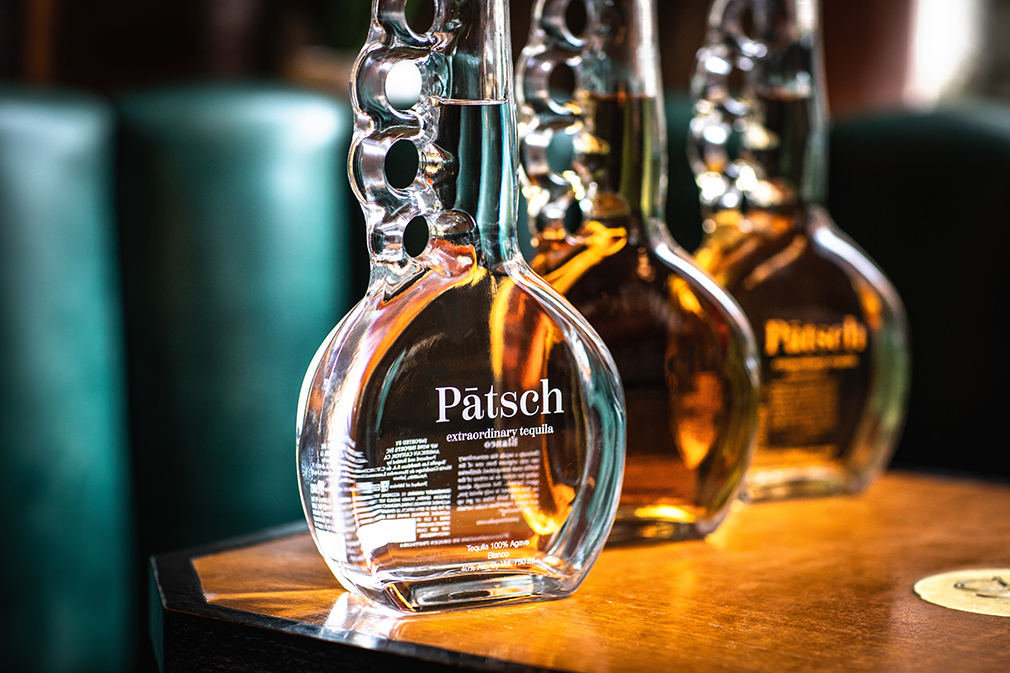 Design-worthy Bottles
We hate to admit it. but the dramatically shaped bottle of Pātsch was what first caught our eye but the brand's signature release, Pātsch 7-year Extra Anejo, just won the coveted Double Gold medal at the San Francisco Spirits Competition and gets our vote for one of the best new agave brands out there.
Pātsch only harvests perfectly ripe and 100% organic Blue Weber agave that's crafted in a family-run distillery in small batches without additives. The aging happens in whisky barrels which add a layer of richness to the ripe agave. It's a process that helps it stand apart from other brands. The plants take several years to grow which means that it takes longer and costs more to wait to pick this agave and craft the tequila but it's worth it for the extraordinary taste. Think of it as an artisanal product comparable to a high-end wine, premium chocolate, or olive oil that's been pressed without heat or chemicals.
Pātsch comes in a collectible, design-worthy bottle and is getting a lot of buzz in both the spirits and design worlds. The brand's owner, Martin Schapira, is a designer by trade with high-profile aquatic projects, Steinway & Sons Factory showrooms around the U.S. and has collaborated with David Rockwell among others. The bottle design was inspired by Schapira's love for the designer Alexander McQueen, and it's produced in Mexico City with a spiked cap that's handcrafted by an atelier in Guadalajara.
The name comes from a German expression that means to get hit in all the right ways. There are three expressions – Blanco, Reposado, and Extra Anejo that are priced between $68-$248. The brand is now available in New York, New Jersey and Miami with more locations coming soon.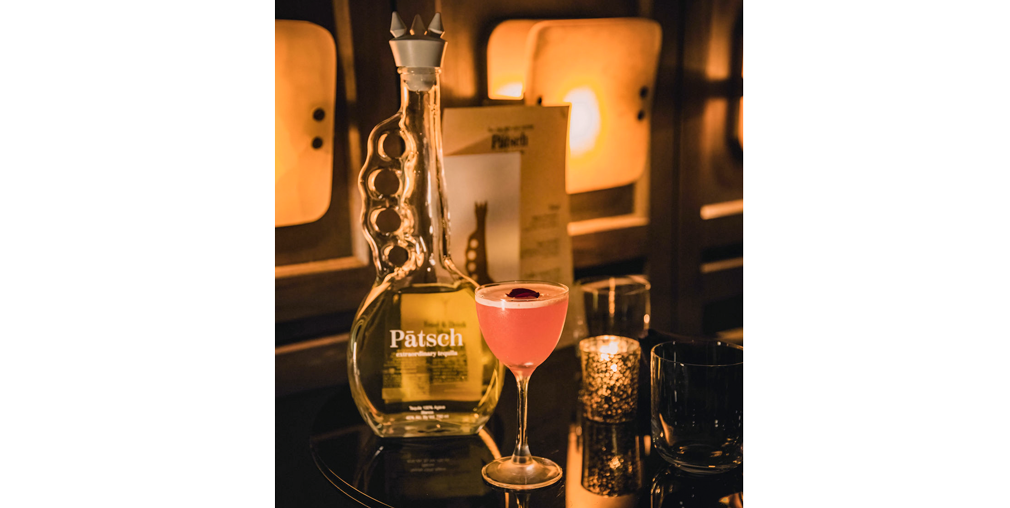 Here are 3 recipes for our favorite Cinco de Mayo cocktails featuring Pātsch.
Tequila Bee Sting
2 oz Patsch Tequila Blanco
1 tsp hot pepper honey
1.5 oz blood orange juice
1 oz pomegranate juice
4 dashes of ginger bitters
Splash of Prosecco
Shake the tequila, juices, honey and bitters in a shaker without ice. Let sit for a minute and then shake again. Add ice and shake until cold, then pour straight up in a couple-style glass. Add a splash of prosecco to lighten it up and serve!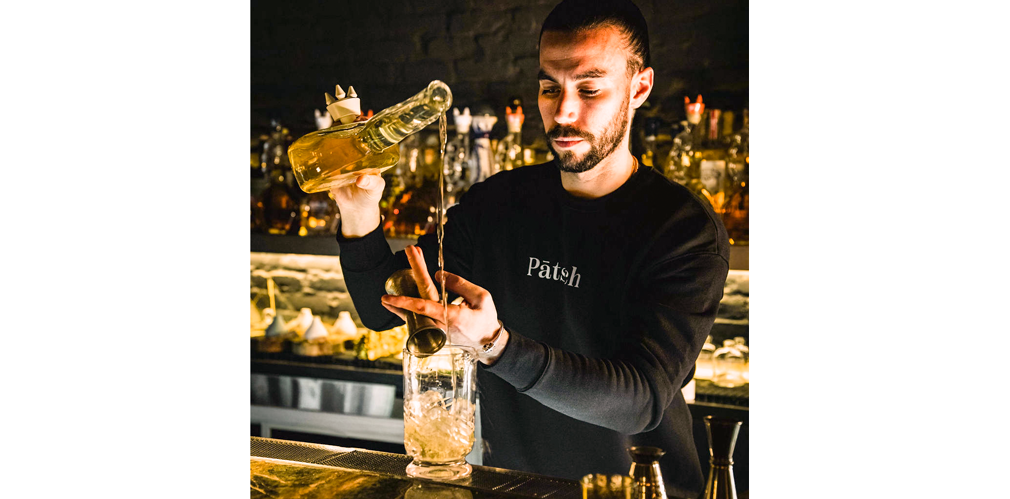 Available at the THYME Bar NYC, this cocktail tastes like a Negroni but more perfumery and fragrant.
Forest H20
1.5 oz Pātsch Blanco Tequila
1 oz Roots Mastic
1 oz Yellow Chartreuse
Lemon peel squeezed and discarded.
Serve with a large ice cube.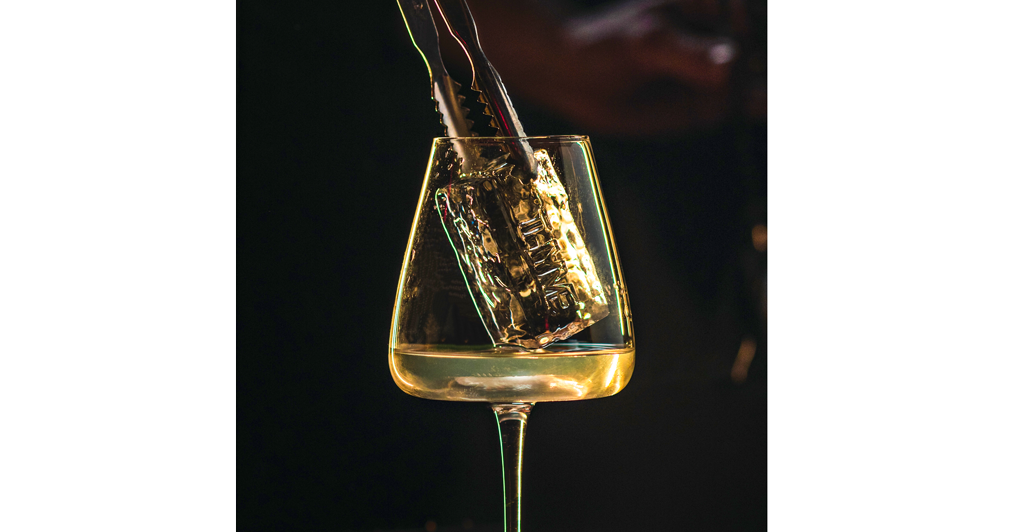 Available in Miami, here is a recipe from the popular Café La Trova restaurant with an amazing cocktail bar.
Paloma Sagüesera from Café La Trova in Miami
1 ½ oz Pātsch Blanco
¼ oz of aperol
¾ oz grapefruit juice
½ lime juice
¼ agave syrup
3 drops of saline
Topic with tonic
Shake and strain.
Add grapefruit slice to garnish.