Sailing and sand dunes, light houses, and lobster bakes in the warm salty air at sunset are just a few images that come to mind when thinking about spending a summer holiday on the East Coast. Here are six iconic spots to make your New England – and New Jersey shore– dreams a reality.
These are just a handful of the many incredible places to spend a summer on the East Coast. Each destination offers its own distinctive charm, attractions, and activities, ensuring there is something to suit every traveler's wants and needs.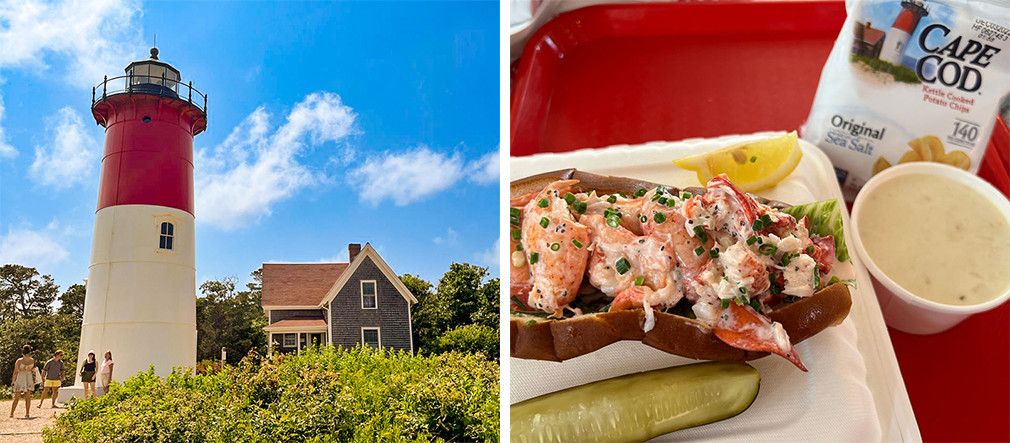 Cape Cod
Massachusetts is known for its stunning coastal towns, beautiful beaches, and charming atmosphere, especially on the tip of Cape Cod. It is a popular summer destination due to its scenic landscapes, lighthouses, seafood cuisine, and opportunities for outdoor activities such as boating, fishing, and biking. Provincetown is a good place to start exploring the 15 small towns on the cape from Sandwich to Yarmouth. City Experiences can take you straight there from Boston on its Provincetown Ferry and this tour: Cape Cod in A Day from Boston: Pirates, Pilgrims and Lighthouses. 
Find ways to save on travel with Expedia coupons and offers!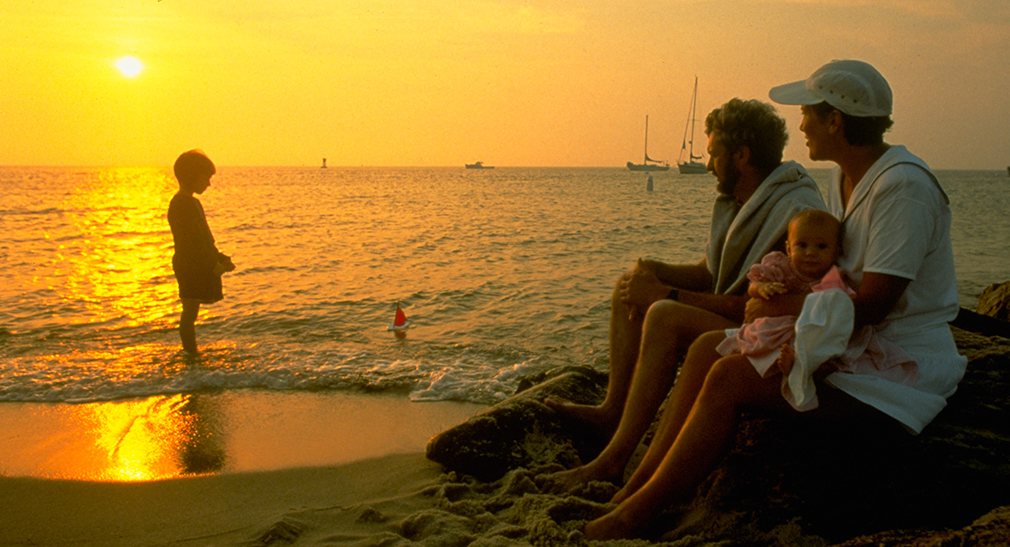 Nantucket
While Nantucket looks like it was ripped from a fairytale about a charming seaside village, do not over look the parks which are also a great place to play sports and picnic over the summer months. This tranquil spot also has famous lighthouses and delicious lobster but another overlooked pastime is the plethora of art galleries and interior décor shops where it appears the blue and white striped pattern was invented. This is also a perfect perch for renting a B&B, Inn or home and walking, biking, taking a shuttle or a ferry to your destination, just like a local.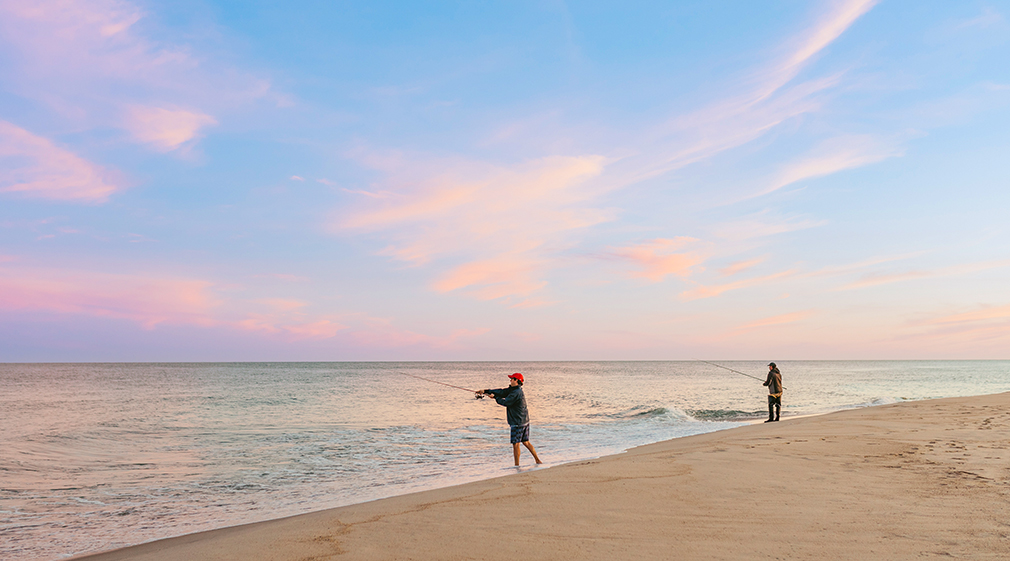 Newport to Chesapeake Bay
If you must be at sea, Dream Yacht offers sailing excursions from Rhode Island and Annapolis. Located between Nantucket and Long Island, Dream Yacht's base in Warwick, RI provides easy access to this amazing cruising ground and Newport's charming downtown area, where you will find the historic homes of many seafaring captains.
At about 200 miles long, Chesapeake Bay in Maryland is the largest estuary in the United States, with thousands of miles of shoreline to explore. It offers protected waters, great anchorages, gorgeous natural scenery, and scenic towns and villages steeped in history. Before embarking on a Chesapeake yacht charter, seeing the sights of Annapolis is also a must.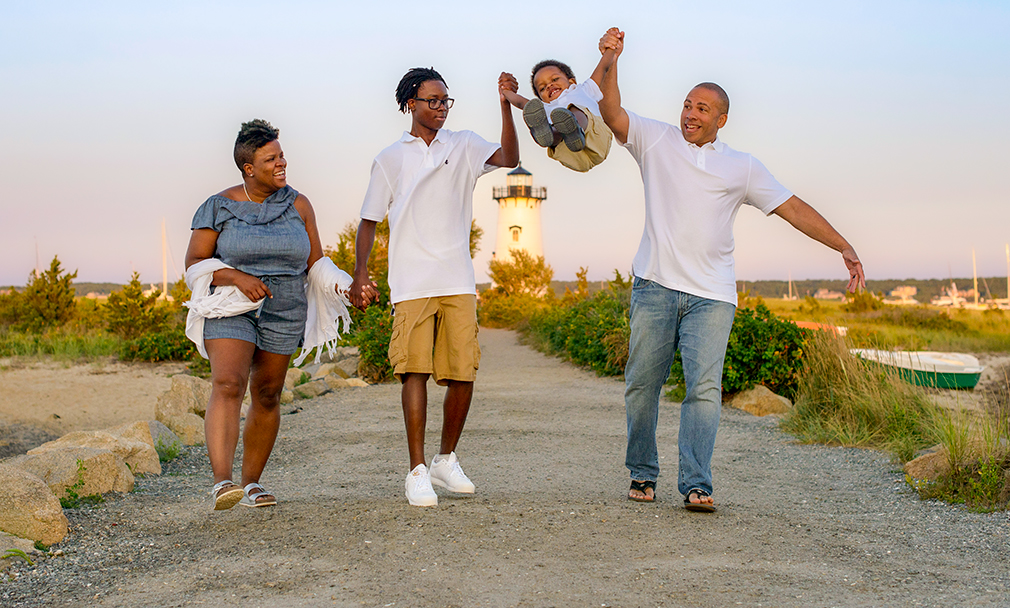 Martha's Vineyard
This idyllic island off the coast of Cape Cod offers a mix of pristine beaches, quaint towns, and beautiful landscapes. "The Vineyard" as locals call it, is famous for its charming villages, historic sites, lighthouses, farms, and biking trails. It is a great place to relax, enjoy outdoor activities, such as birdwatching, and savor fresh seafood. Edgartown with its enchanting harbor and lighthouse is still a main hub for hotels, shopping, dining, and sipping wines.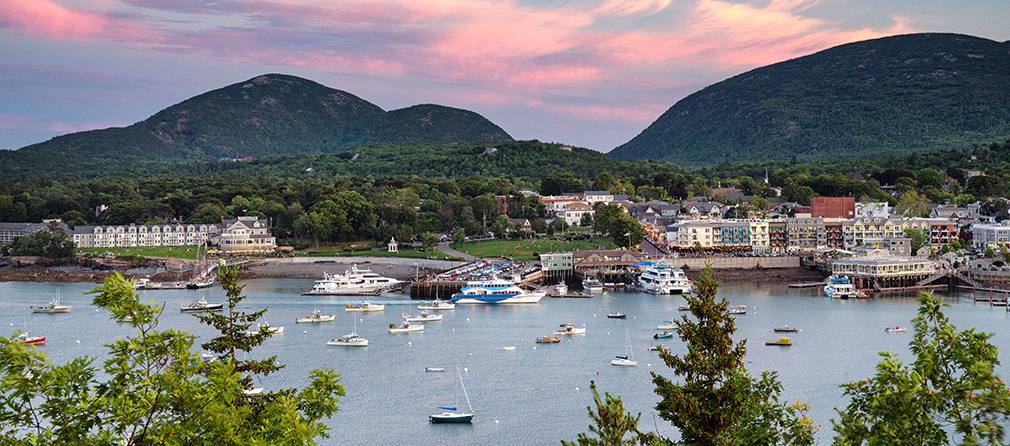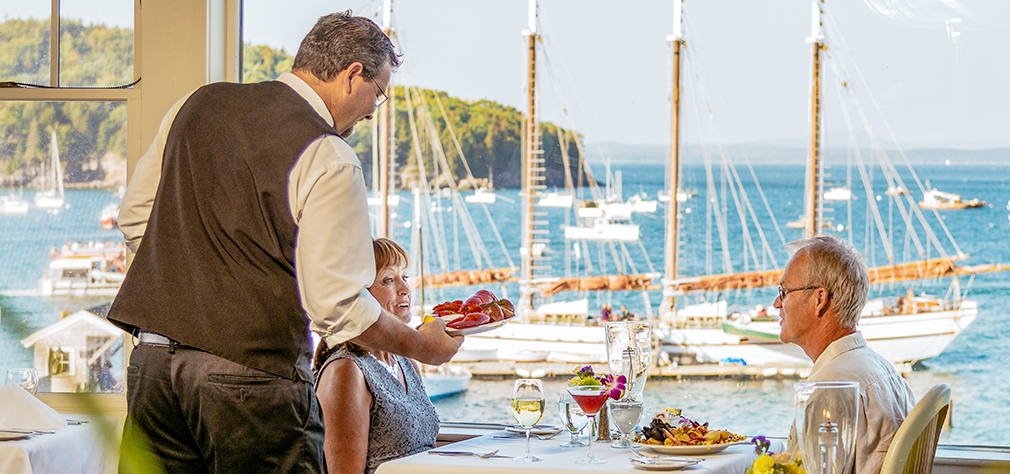 Bar Harbor, Maine
Located on Mount Desert Island, Bar Harbor is a gateway to Acadia National Park, known for its stunning rugged coastline, mountains, hiking trails, campsites, and cottages. Visitors can explore the park's scenic beauty, go whale watching, or take a picturesque drive along the coastal roads and try to spot the seals. For fun finds book a lighthouse tour or an ale and art walk, and do not skip the best lobster in Portland or Kennebunkport on your journey.

Jersey Shore
The Atlantic coast of New Jersey, has boardwalks and beaches that stretches 127 miles from Sandy Hook in the north to Cape May in the south. It is best to drive this coast and stop along the way but you can also catch an Atlantic City jitney bus. This is probably the only coast on our recommendations list that has a sizzling nightlife scene and casinos. Asbury Park has made a comeback and is well-visited by the LGBTQ community. You can visit Park Distillery or do a bar crawl to explore the endless options. Cape May's restaurants and historic Victorian inns are also a major draw.