On the heels of World Art Day April 15, and the news that Jeff Koons is planning to launch his next sculpture exhibit on the moon, here are some of must see exhibits on planet earth that celebrate diverse mediums and artists without an NFT in sight. From a new art space at Claridge's in London and outdoor sculptures on the Coachella grounds, to a brutalist look at Swiss iconic brands and street life in Brooklyn, all of these artworks will provoke you take a deeper look at the planet and current state of the world.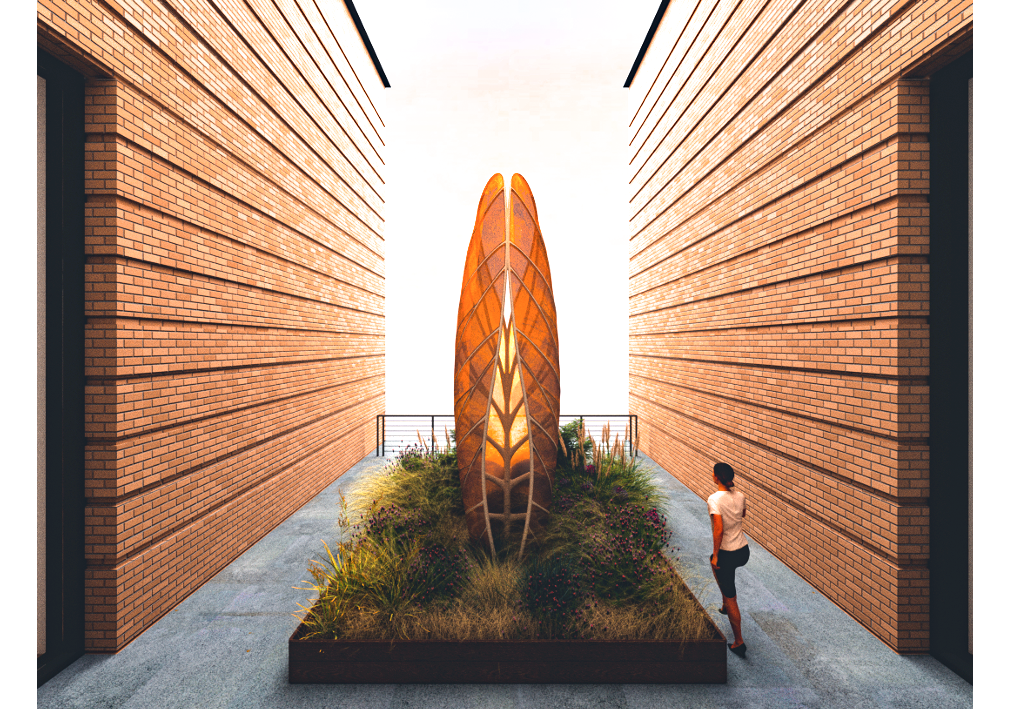 Currently on view at the San Francisco Museum of Modern Art (SFMOMA) until May 15, American Israeli architect and founder of the New York-based practice, OXMAN, Neri Oxman questions the materials, tools and methods of architecture as we know it today and challenges what it means to build, house, inform and inspire sustainable ways of living in the 21st century.
In the exclusive exhibition Nature × Humanity: Oxman Architects, nearly 40 profound artworks and installations rethink how we build and design with one essential objective: to transition from a focus on human material wealth to a focus on environmental health.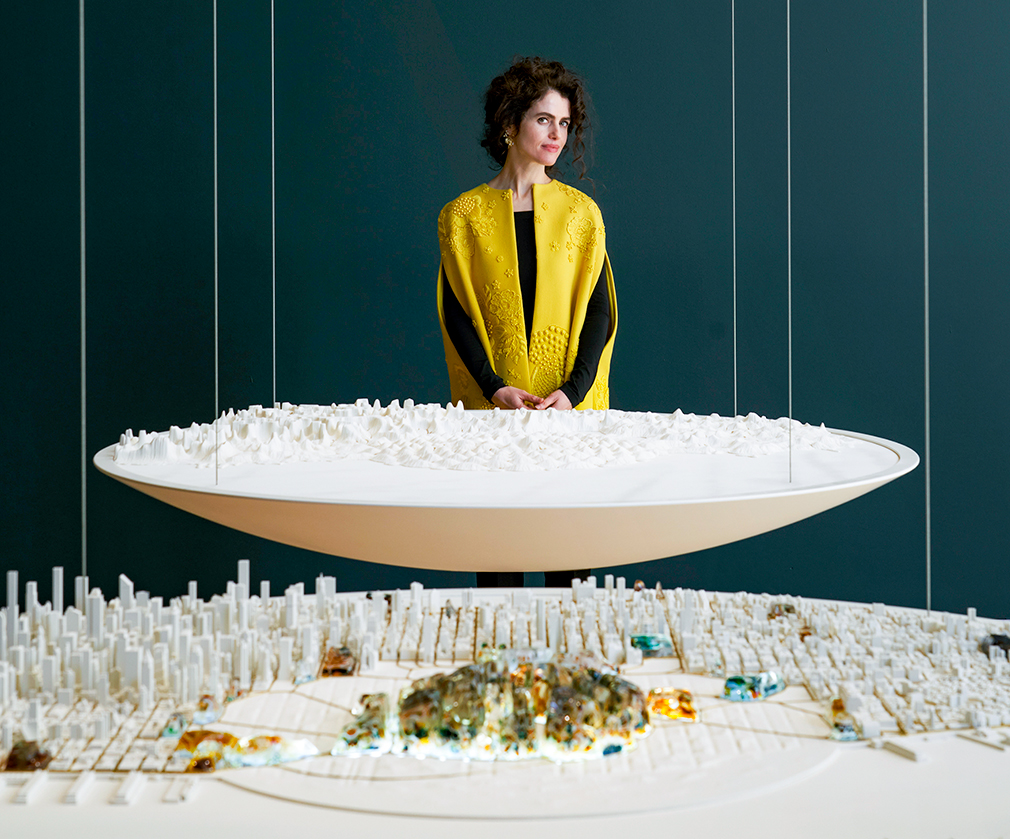 "While human material wealth stakes claim to land and resources, environmental health restores and advances natural balance to mutually benefit all. OXMAN's radical perspective lies in its ability to envision an alternative architectural legacy upending a human-centered built environment to reprioritize nature," said Jennifer Dunlop Fletcher, SFMOMA's Helen Hilton Raiser Curator of Architecture and Design. "By evoking questions rather than posing solutions, Nature × Humanity: Oxman Architects offers visitors opportunities for bold imagination, robust discussion and informed action."
Bringing together knowledge, principles and tools from four disciplines—art, architecture and design, engineering and science—the exhibition spans Oxman's career from 2007 to the present. With never-before-seen large-scale projects such as the Gemini Cinema and Biodiversity Pavilion models, the rarely seen Aguahoja pavilions and Vespers masks and the ongoing urban studies project Man-Nahāta, among others, the presentation celebrates Oxman's pioneering approach, including interdisciplinary collaborations that resonate with nature, not against it, and inspires new ways of thinking about the world around us.
Vito Schnabel Gallery St. Moritz
In St. Mortiz, the Vito Schnabel Gallery has embarked on its fourth collaboration with the New York-based artist Tom Sachs, whose exhibition Helvetiaphilia opened on April 2.
The new paintings and sculptures on view focus on Sachs ongoing love affair with Switzerland as not merely a place of exquisite natural beauty, but a concept– a fantasy that frustrates attempts to pierce its illusions, a global brand that obscures the desires and efforts driving it. References to the Alpine nation began appearing in Sachs' art in the early 1990s, and three decades later, his "Swiss obsession" has matured into full-blown helvetialphilia.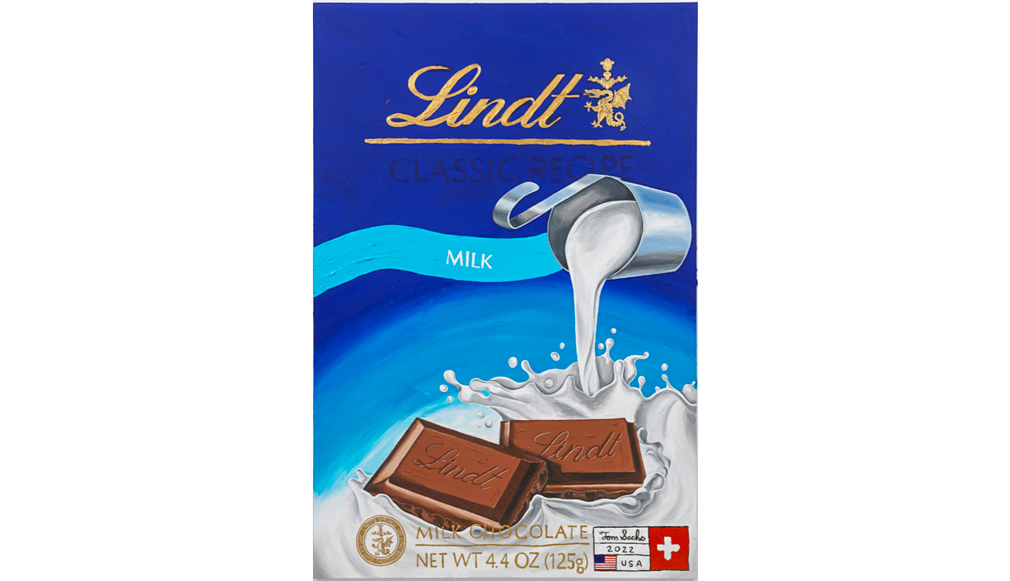 As the contemporary world reels from crisis to crisis, an uncertain Sachs nevertheless holds on to hope and wonder in order to materialize his vision of Switzerland into objects that question what it really means to "be Swiss". Helvetiaphilia, is an effort to make sense of our times. A centerpiece of the exhibition is 'Matterhorn' (2018-2022), a sculptural homage to the famously near-symmetric mountain that has come to represent the monolithic perfection of Switzerland. Other idyllic icons and clichés of Swiss heritage and spirit in Sachs sculptures can be found in 'Cuckoo' (2018-2022), refashioning the skilled craftsmanship of carved wooden chalets and the mechanical precision of a hand-assembled clock into a decidedly American version, synched to U.S. Naval Observatory Time, a standard of precise timekeeping that is considered absolute.
The exhibition also debuts six new paintings that take on the subject of Swiss chocolate. 'Swiss Miss' (2022) rebrands the U.S.-based company's hot cocoa mix with a new Swiss identity, employing the blonde, pigtailed star of Hollywood's 1956 film classic "The Bad Seed" as its advertising agent. In 'Lindt' (2022) he uses an obsessive yet brutal photorealist technique to render the 'perfect' milk chocolate bar by the Swiss chocolatier.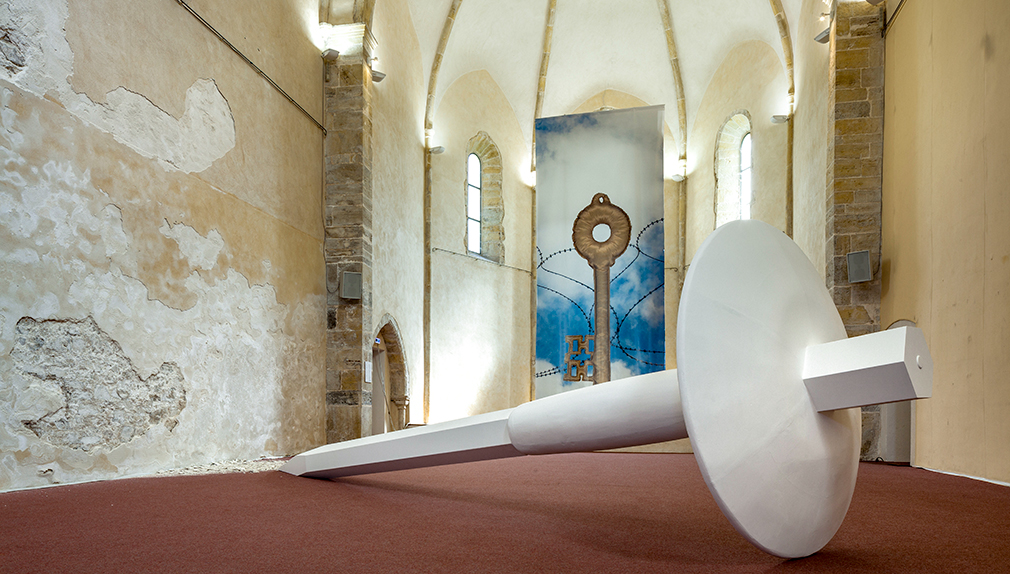 Design Miami/Basel, Switzerland
On a lighter note, if you do find yourself in Switzerland this summer, Design Miami has announced the lineup of 30 international galleries and designers set to take part in the Sixteenth edition of Design Miami/ Basel which 14-19 June 14-19 2022 in Basel, Switzerland. The first show to be helmed by recently appointed Curatorial Director Maria Cristina Didero, many exhibition elements of the fair will explore the thematic of The Golden Age. After success in 2021, Design Miami/ will also continue to present its flagship events in a hybrid physical and digital format, offering an array of digital programming, bespoke content from the Basel fair and opportunities to shop the show floor directly online.
Basel will see a strong showcase of historic and contemporary design from over 30 international design dealers including Carpenters Workshop Gallery (Paris, London, New York), Pierre Marie Giraud (Paris), Galerie DOWNTOWN – François Laffanour (Paris) and Thomsen Gallery (New York). Design Miami/ welcomes new galleries to the Basel fair in 2022, including French gallery, Galerie Negropontes (Paris) who will debut new work by designers including Gianluca Pacchioni and Erwan Boulloud.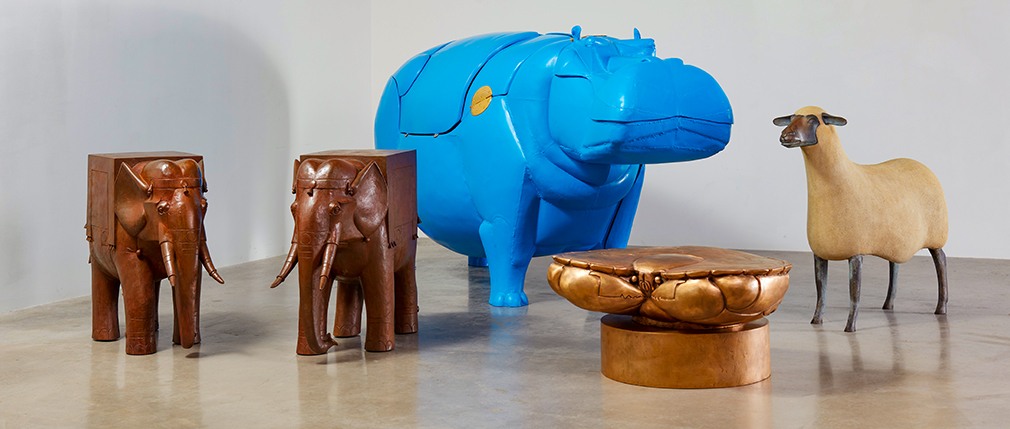 Claridge's ArtSpace – London
One of the world's finest hotels, Claridge's in London has just announced a rare show in their newly built ArtSpace by John Pawson. Ben Brown Fine Arts Les Lalanne: Makers of Dreams, is an extensive survey of the work of the late legendary French artistic duo François-Xavier and Claude Lalanne – known collectively as 'Les Lalanne.'
Choreographed by famed Italian designer Manfredi della Gherardesca, this unprecedented body of over 100 works includes some of the most known pieces to date and will create a Les Lalanne magical menagerie spread across the iconic Mayfair hotel locations. Following the recent Les Lalanne exhibition at the Château de Versailles as well as the major retrospective at the Museé des Arts Décoratifs in 2010, this will be the most extensive grouping of major sculptures by the duo to be shown in a gallery setting, along with a few never before displayed works.
Ben Brown Fine Arts has exhibited the work of Les Lalanne for nearly two decades, yet this will mark their first show at the gallery following Claude's passing three years ago. Della Gherardesca's exhibition choreography combines the heavenly and the bucolic, constructing a dreamlike equilibrium of Yin and Yang across the two spaces. In both, the nature-basedstyle of Les Lalanne is the leitmotif and several of the welded sculptures 'float' with a surreal weightlessness above the clouds. While the flagship gallery takes on the guise of a nocturnal sky, a reverent nod to the late artists, the pure bright white of Claridge's ArtSpace is a vision of Heaven that alludes to the possibility that their works have entered this realm.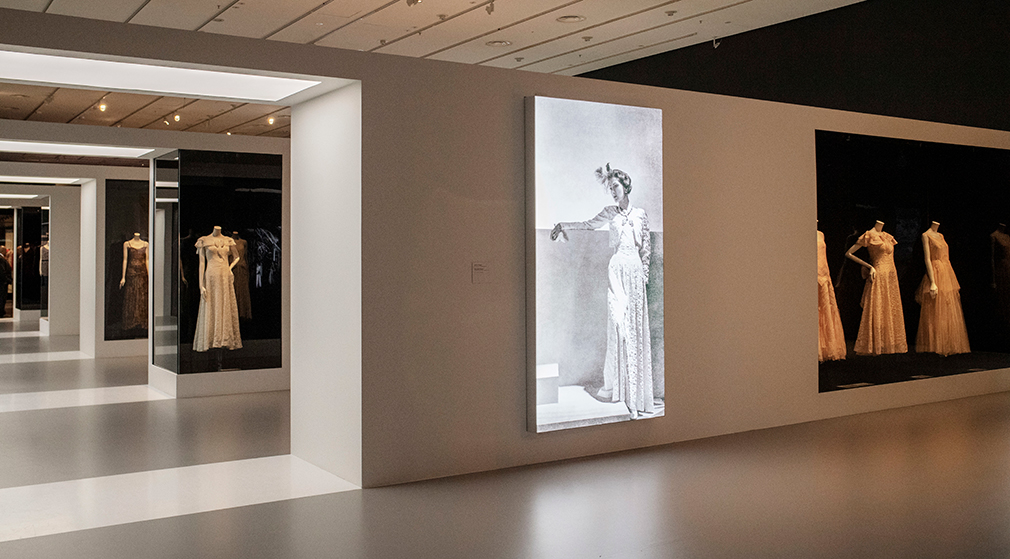 Gabrielle Chanel, Fashion Manifesto – Victoria, Australia
Running until April 25 2022, the Gabrielle Chanel, Fashion Manifesto exhibition will make its international debut at the NGV International in partnership with the Palais Galliera (the preeminent fashion museum of Paris). This will be the first exhibition in Australia that exclusively focuses on renowned French couturière Gabrielle Chanel (1883–1971). Highlights include rare examples of Chanel's early daywear and her wool jersey suits, including a visually arresting and sumptuous display of more than 100 garments that trace her remarkable career.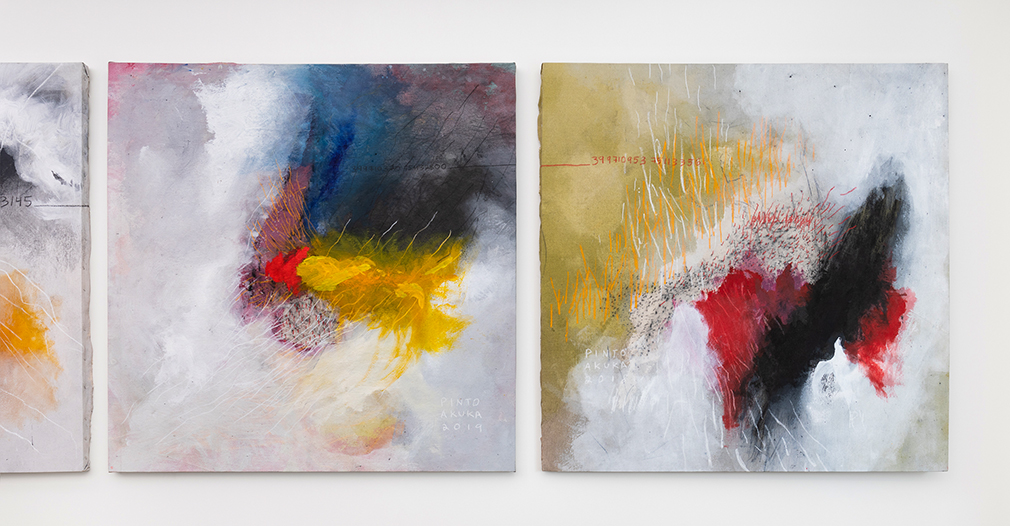 Fitler Club – Philadelphia, Pennsylvania
Fitler Club in Philadelphia recently launched the second edition of its Artists in Residence Collection, which celebrates local artists in a non-traditional art gallery space that is Offsite – the private lifestyle club's collaborative workspace.
This collection features works from 17 diverse artists who are not only ethnically diverse, but also diverse in medium, process, size and inspiration. As part of Fitler Club's mission to identify and support the city's rich local talent, the Artists in Residence Collection 2.0 celebrates artists who are either originally from Philadelphia, currently live locally, or have strong ties to the city.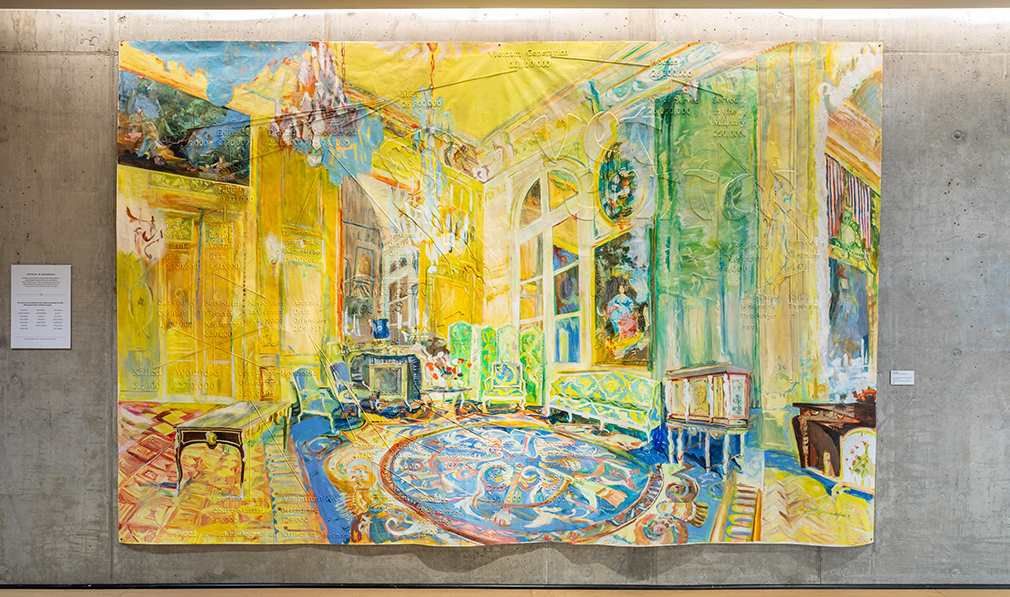 Pieces included in this year's collection all have a message – whether its utilizing painted paper in an attempt to create works that act as commentary to gentrification, urban planning, history and future, as created by artist Drew Leshko – or a commentary on climate change and glacial melt by Diane Burko – or striving to counteract mainstream narratives that criminalize immigrants and devalue the contributions of communities of color in the fabric of our society by Michelle Angela Ortiz.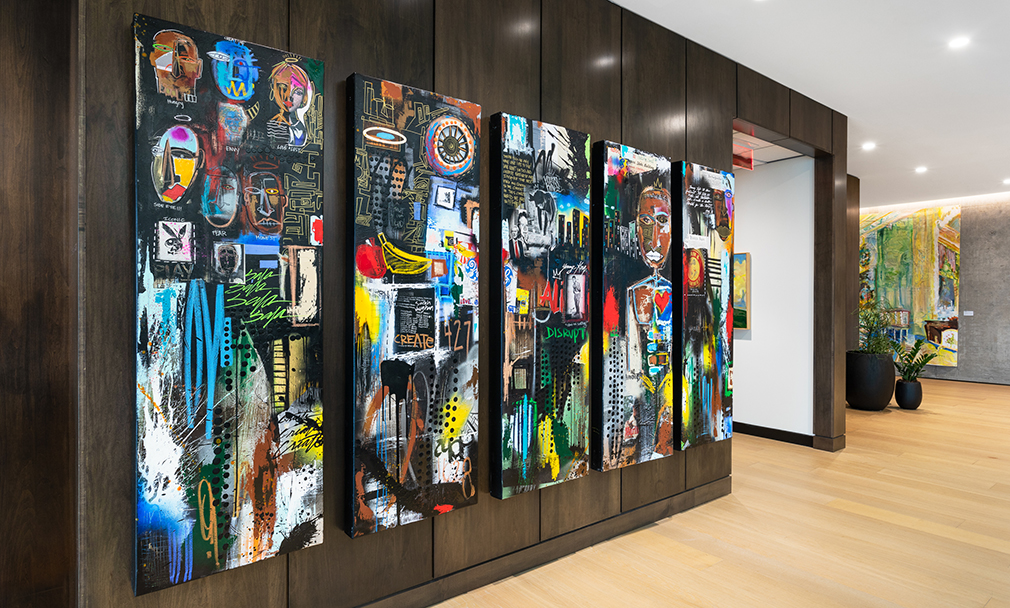 Additional artists featured include the highly-acclaimed King Saladeen who has collaborated with Nike, Birkin Big, the Philadelphia International Airport, and more; and James Dupree, one of the first African-American graduates of the University of Pennsylvania's MFA program. Located in the heart of Center City, Fitler Club combines best-in-class social, hospitality, business and wellness elements into one cohesive offering.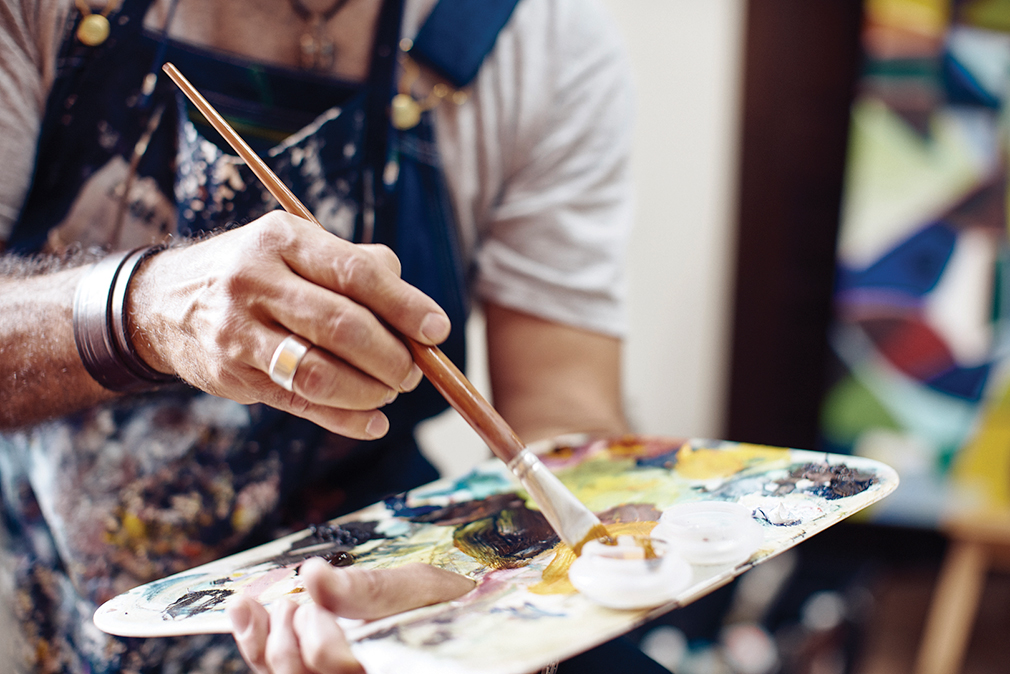 Santa Barbara Museum of Art – California
Move over immersive Van Gogh, this is a new way for fans of the Dutch artist to envelop themselves with his works. Ongoing until May 22, 2022, this charming city by the sea is holding a groundbreaking exhibit, "Through Vincent's Eyes: Van Gogh and His Sources," at the newly renovated Santa Barbara Museum of Art. Celebrating 20 works from the painter, as well as his visual and literary inspirations, exemplified by his 19th-century artist/writer peers. A community-wide celebration will take place, with Van Gogh-themed programming presented across the city and its cultural institutions.
Larger-than-life sunflower sculptures will line the iconic State Street and MOXI, The Wolf Museum of Exploration + Innovation, will offer visitors a virtual reality experience called
"The Night Café," an immersive environment that allows users to explore the world of Vincent van Gogh first-hand.
Cafe Terrace at El Encanto, a Belmond Hotel will offer "after hours" to sip on a special themed cocktail under the stars, while enjoying a themed speaker series, poetry readings, or music inspired by Van Gogh's art. Guests can also book art classes on-site and a special Van Gogh overnight package.
Opera Santa Barbara will provide "pop-up" performances at SBMA with two works: The Starry Night by with texts from Van Gogh and "Dear Theo," which is based on letters of Van Gogh to his brother. More programming info can be found here.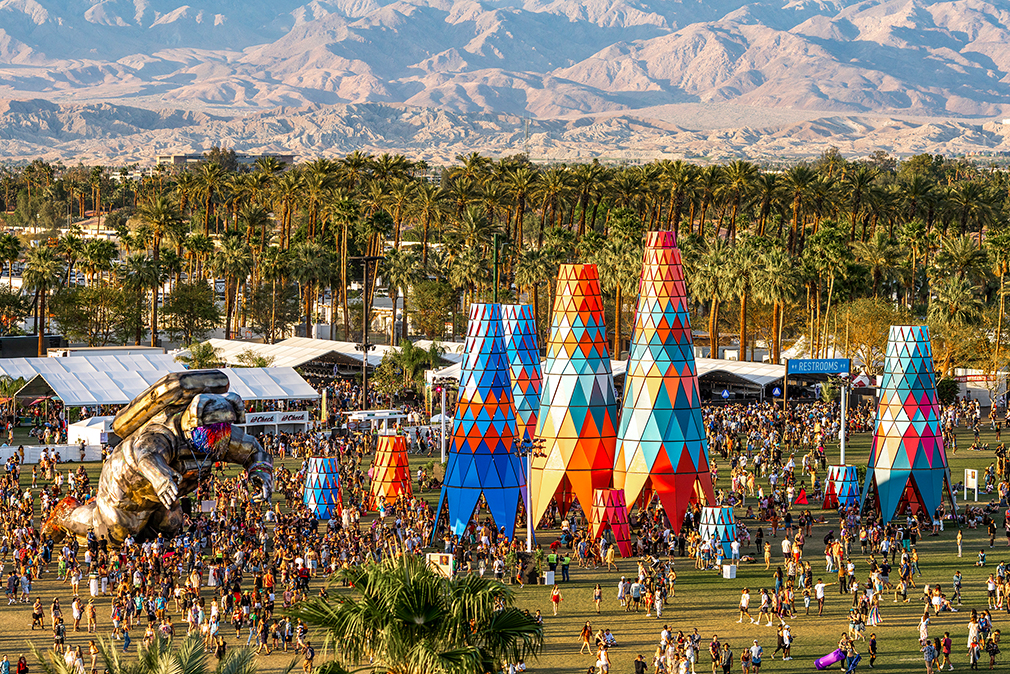 Coachella Valley Music and Arts Festival
Coachella Valley Music and Arts Festival 2022 returns with 11 immersive installations by international artists and designers from Europe, Latin America, the UK and the US. The themes and ideas surrounding connectedness and our environment take on sensory and fantastical proportions through shared explorations of scale, material, color, sound and light. Discover them all at the Empire Polo Field over two weekends – April 15-17 and April 22-24, 2022.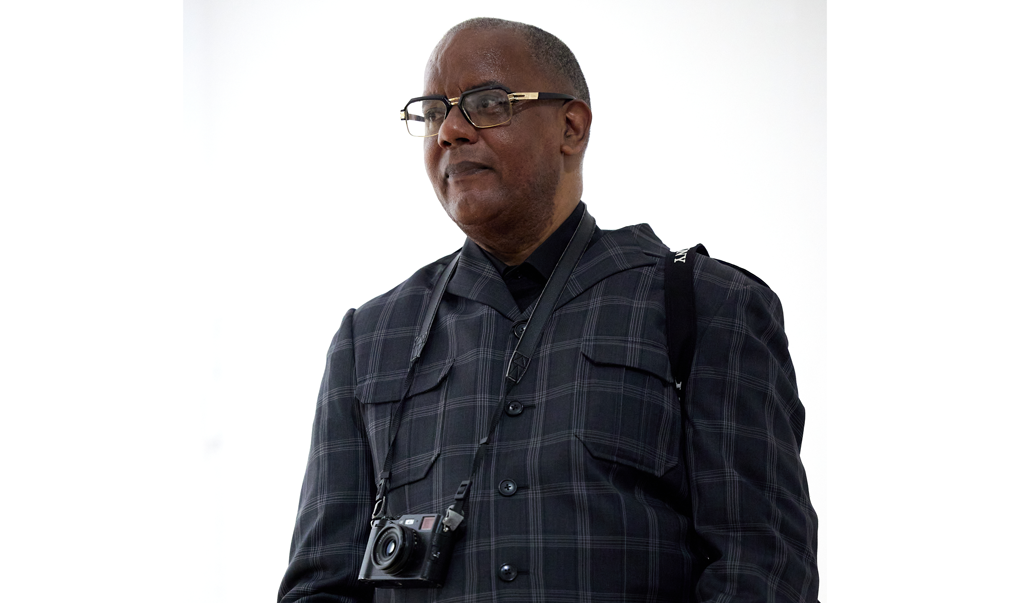 The Bronx Museum of the Arts is presenting Jamel Shabazz: Eyes on the Streets, the first museum survey celebrating the illustrious career of New York's most vital street photographer. On view now through September 4, 2022, the exhibition is curated by Sergio Bessa and features over 150 photographs, including nearly 30 works from the Museum's collection alongside works from the artist's personal archives––many of which will be exhibited for the first time. A formidable archive of New York's communities in the outer boroughs, this exhibition pays homage to Shabazz's illustrious career of over forty years documenting the vibrant interaction of New Yorkers with their neighborhoods.