Long a mecca for creative souls, the Hudson Valley's Catskills are having a renaissance. Coming in droves, a new generation of nature lovers and soul seekers takes refuge in this earthy yet upscale playground in upstate New York, just a two-hour drive from the city.
More than a century ago, tourists came by boat, but a quick car ride transports travelers into a timeless world sure to inspire the inner artist. Mighty rivers, covered bridges, waterfalls, farms, mountains, forests, ski areas, towns, and hiking and biking trails galore define this cornucopia of bucolic riches.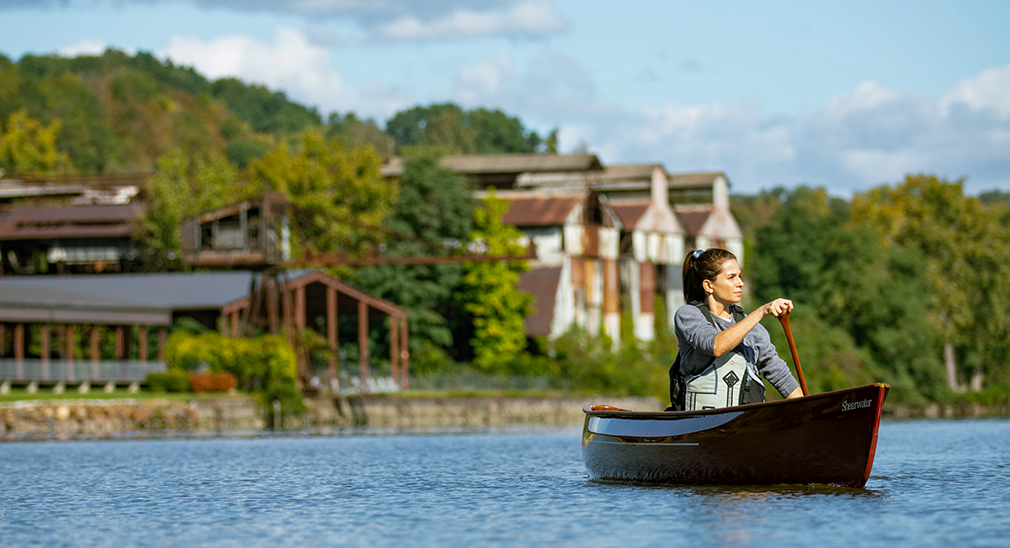 Though the area still gives off bygone hippie vibes, the Catskills' driving trait is a down-to-earth-ethos that honors the land, its lessons, and its gifts. Recast with contemporary flair that never strays far from its history, the destination offers exceptional breweries, galleries, bakeries, athletic activities, plant-to-plate restaurants, and creative bars.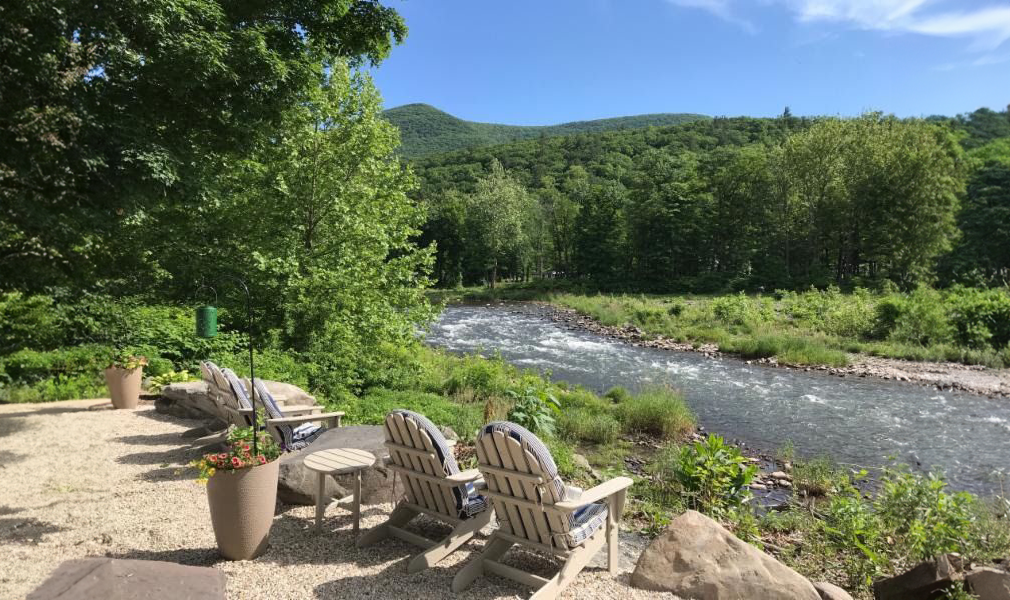 What to Do
Stay at Emerson Resort & Spa for its 20 leafy acres on the water, Adirondack-style buildings, an adults-only spa, and a host of immersive activities that include scavenger hunts, painting classes, and guided nature hikes.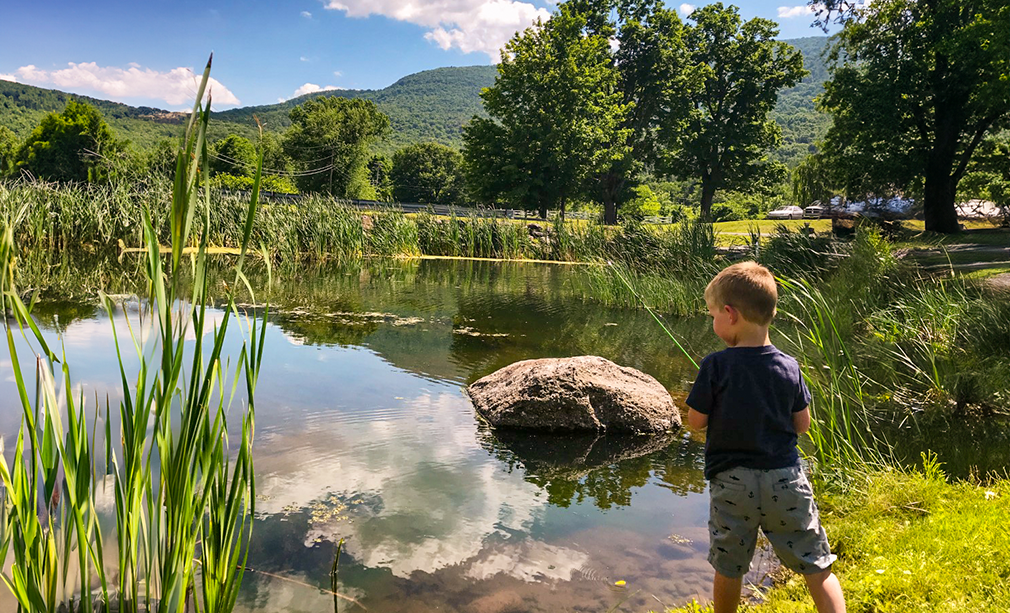 Kayak, paddle, or canoe amid breathtaking terrain at hotspots such as Alder Lake, the East Brand of the Delaware River, Roundout Creek, Lake Wawaka in Halcontttsville, or Batavia Kill. A Day Away Kayak Rentals and Kayaking New York are two stellar resources.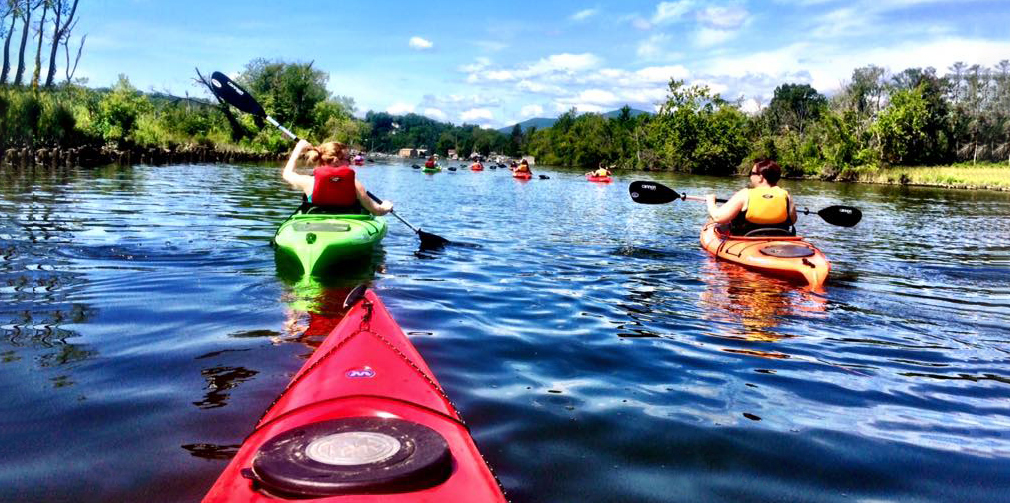 Bike the Ashokan Rail Trail, an 11.5-mile recreational trail that edges the Ashokan Reservoir between West Hurley and Boiceville. Bikes can be rented or repaired at a variety of outlets.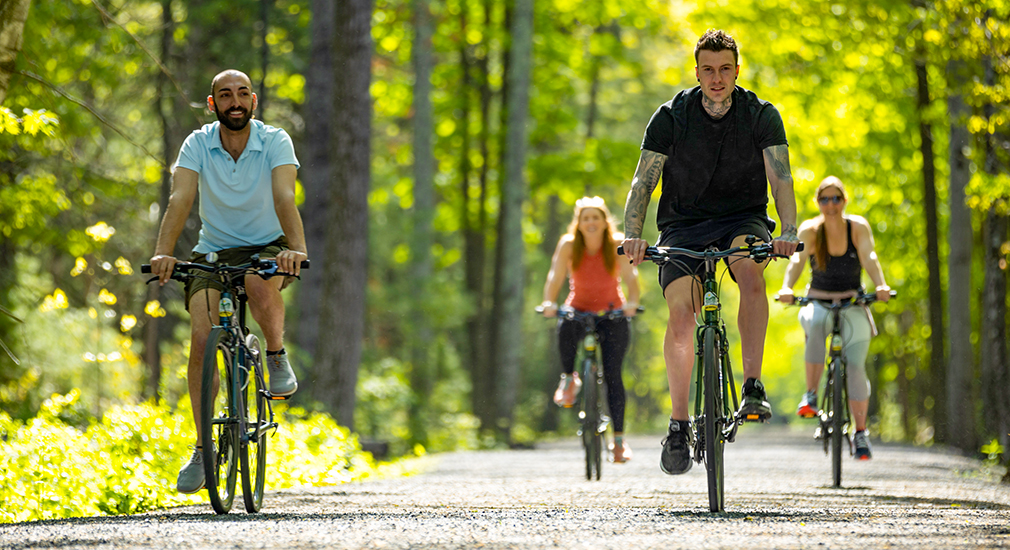 Hit the Colony Cafe in Woodstock for its beer garden, Sunday blues and jazz events, live music shows and open mic performances.
Sip some wine or creative cocktails at Early Terrible, a moody, rustic-themed wine bar in Woodstock with wood-fired snacks and a clever libation menu.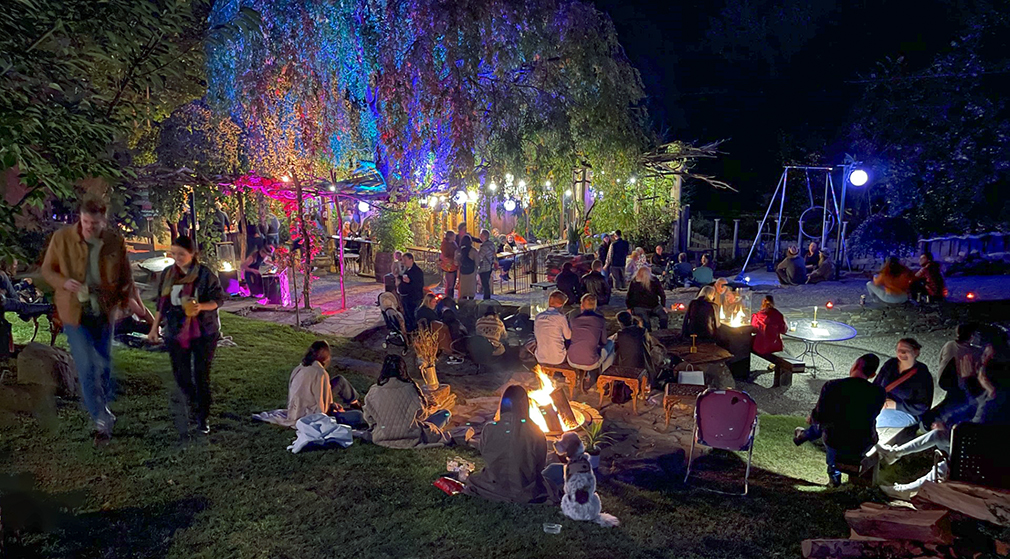 Dine with the locals at The Pines in Mount Tremper, a musician-owned hideaway with a cozy, speakeasy-inspired vibe. Like eating in a multi-room cabin!
Go on a mushroom walk. Catskill Fungi leads private, two-hour mushroom treks throughout the valley's forests. You will learn about medicinal mushrooms, mushroom history, mushroom identification, and more.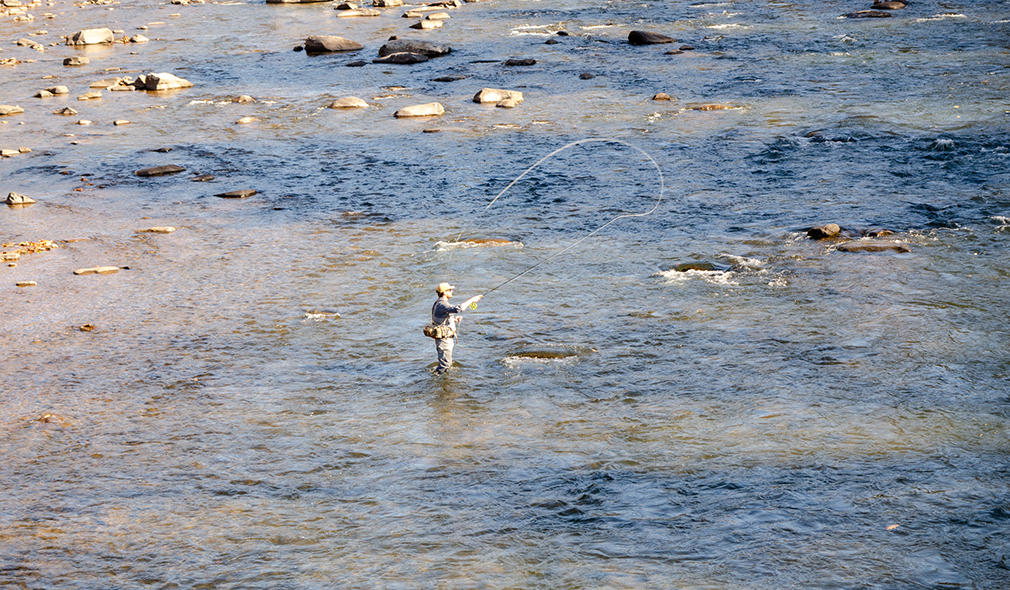 Try fly fishing. This Zen sport legendarily began in the Catskills. Learn to cast in the region's renowned rivers and tributaries, each as otherworldly scenic as a plein air painting. Lessons and guidance from Catskill Mountain Angler will wow fishers of all levels.
Scores of hiking trails wind through fields, up mountains, beside streams and beneath trees. Try the beloved Fire Tower rails or Overlook Mountain Trail, where you can visit a captivating monastery by the trailhead.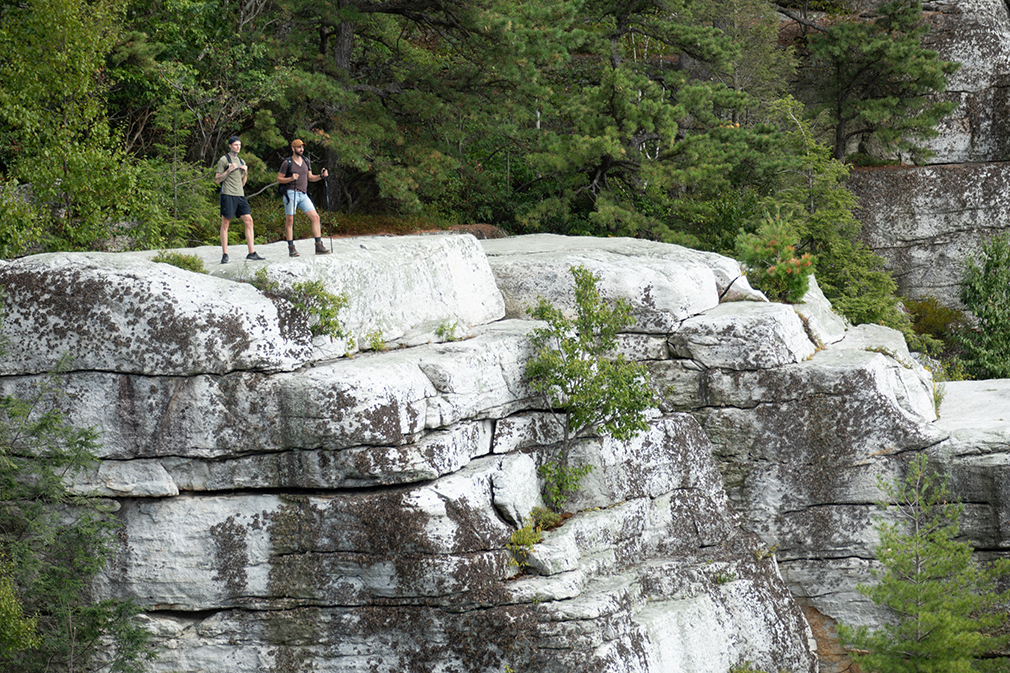 Fresh food from the field embodies the Catskills. Whether found in outdoor markets, breweries, roadside stands, or in stores, the fertile region exudes palpable tastiness. Multiple farms offer tours, the chance to spend time with animals and learn about harvest. Try 200-year-old Hull-O, an enchanting farm where you can spend the night in one of three guest cottages. You will awaken the next day to milk cows, collect eggs, and work alongside the farmers.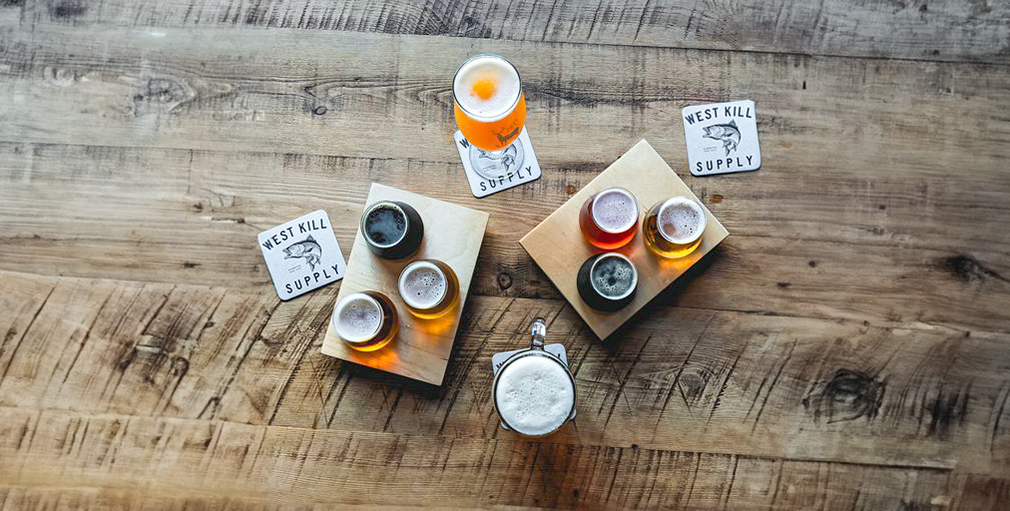 Even the breweries are farm-inspired in the Catskills. Sip at West Kill Brewing, set on a 127-acre historic, family-owned dairy farm that's been recast as a popular brewery. At Muddy River Farm Brewery on the banks of the Susquehanna River, beer hails from hops grown onsite.
Personifying the Catskills' penchant for art of all sorts, the reimagined Catskill Art Space provides a place for art lovers to gather with revolving exhibits, classrooms for art lessons, events, and more. You will find this dynamic trove in the fetching town of Livingston Manor, also known for its covered bridge, shopping, bars, and eateries.