Situated on a bay in the Caribbean Sea, one of South America's top draws is the thriving port city of Cartagena. This UNESCO World Heritage Site founded by Pedro de Heredia in 1533, is steeped in pirate lore with charming colonial architecture and cobblestone streets.
You'll land at Rafael Núñez International Airport, which is a short one-hour flight from Bogota, Colombia which is an easily accessible hub from most major airports.
After a 20-minute taxi ride, you will arrive in the walled city of Cartagena de Indias, which at first glance is a mix of good time New Orleans and tropical Jamaica mixed with a little rough around the edges Cuba. Upscale boutique hotels blend in with 400-year-old homes draped in Bougainville and courtyards are filled with local artists, expats and tourists sipping the famous coffee or rum cocktails.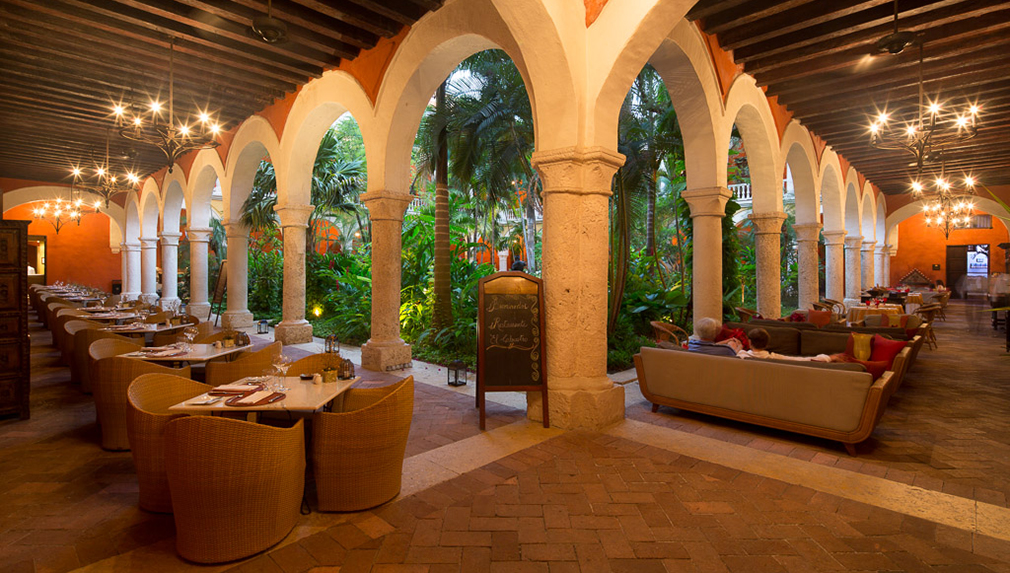 English is widely spoken and it's very easy to navigate the well-worn streets on foot, horse drawn buggy or by hailing a taxi, but no matter which transportation mode you choose, one way to experience the best of the city is by staying Historic Center at the Sofitel Legend Santa Clara located in the old sector called Los Jagueyes, known since the 17th century as Barrio de San Diego.
Built in an old convent, the property offers the ideal combination of colonial architecture and French luxury with gourmet cuisine, modern technology, a first-class spa.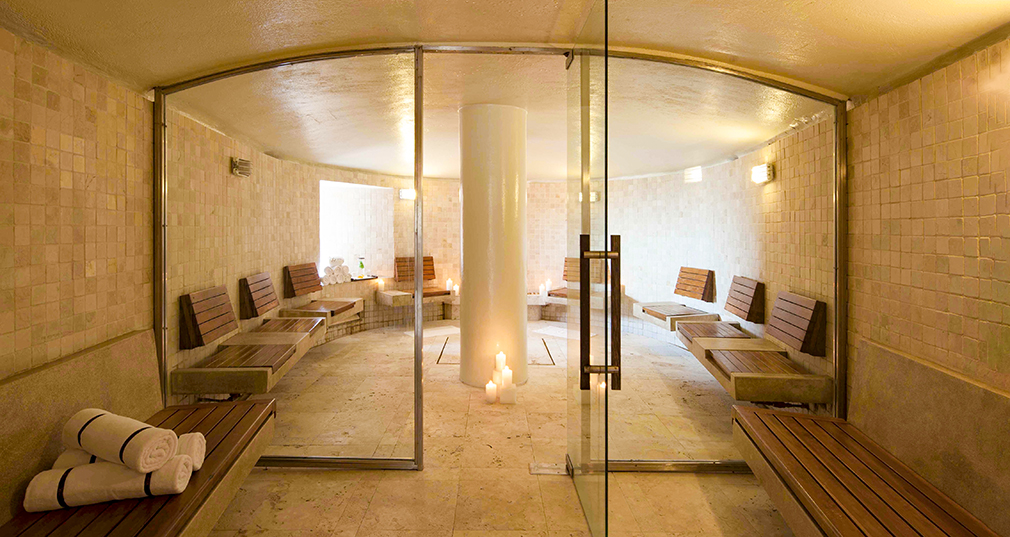 Get Thee to the Spa
Sofitel Legend Santa Clara has a new fine dining tasting menu experience combining French and Colombian flavors at 1621 Restaurant. There's also a new al fresco bar, Botika Santa Clara Bar, inspired by the property's past life as a hospital. The cocktails are positioned as "elixirs" and "potions.
Originally built in 1621, the hotel is also home to the Sofitel Spa, where ancient traditions of holistic treatments meet the refinement and skill of the latest French cosmetology. There are 7 modern massage areas, a fitness gym, a hammam and a relaxing area. The spa works with Sisley Paris and its full range of Phyto-aromatic products.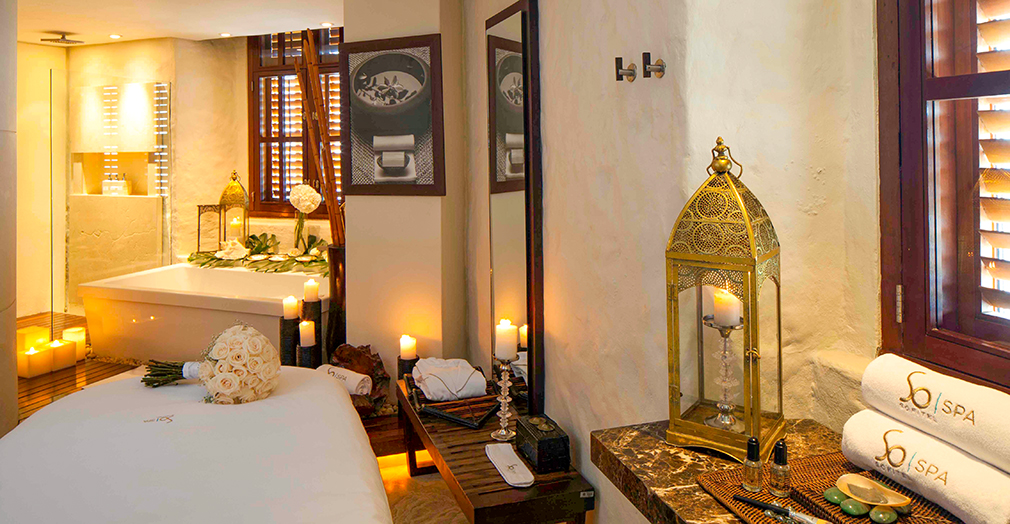 The Healing Power of Emeralds
According to Spa Manager Carina García Girone, "The spa is renowned for promoting holistic rituals and wellness experiences that enhance body, mind, and spirit."
One of the top treatments is The Legendary Emerald Ritual, which is a 150-minute experience that utilizes the benefits of the precious Colombian stone. There is a body scrub, aromatic pindas bath, relaxing massage, and facial.
"The emerald is known as the stone of wisdom, calms emotions, eliminates negativity, transmits mental clarity, and broadens your global vision and unconditional love," said Carina. "The Ritual will allow a complete cleansing of your energy centers and fill you with new perspectives, in addition to taking deep care of your physical well-being with a sublime massage and deep hydration of the skin, based on precious stones."
The hotel spa is also offering a new: 7-IN-1 RESTORE + REJUVENATE DAY. The goal is to take a moment for yourself, find your inner peace and balance through a full immersion well-being journey over two nights and three days that includes a workout routine, yoga, meditation, and different types of holistic facial and body treatments.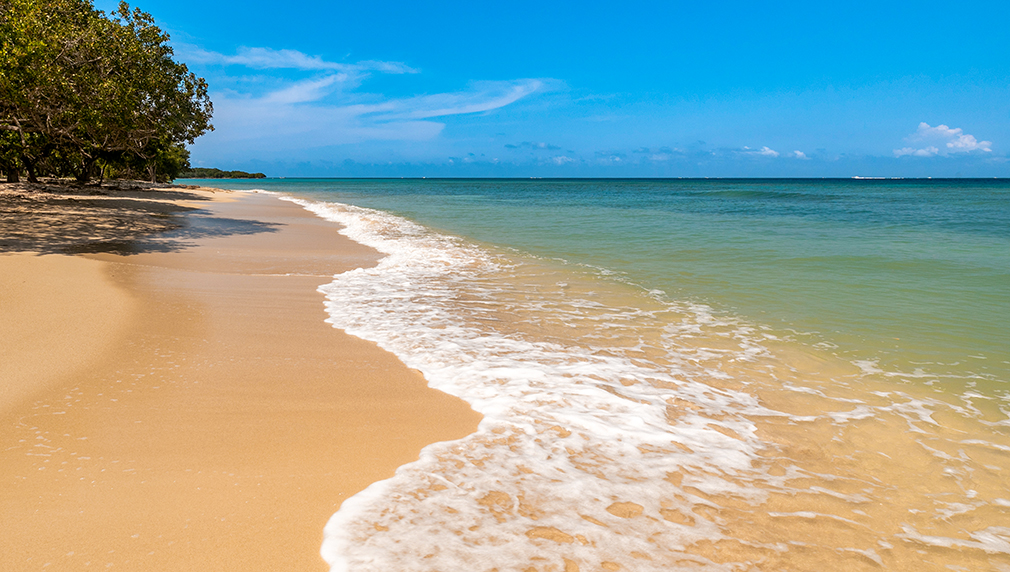 Experience the Best of City and Island
After a few days of restorative treatment, or wandering the streets of the old town sightseeing, you might want to get out of the city. While surrounded by a body of Caribbean water, one major misconception is that Cartagena is a beach town. The local beaches are, well, mostly for locals and not the picture postcard imagery one might expect. If you're looking for that island vibe, you'll need to get a on a boat and head out to one of the islands which will take about 40 minutes.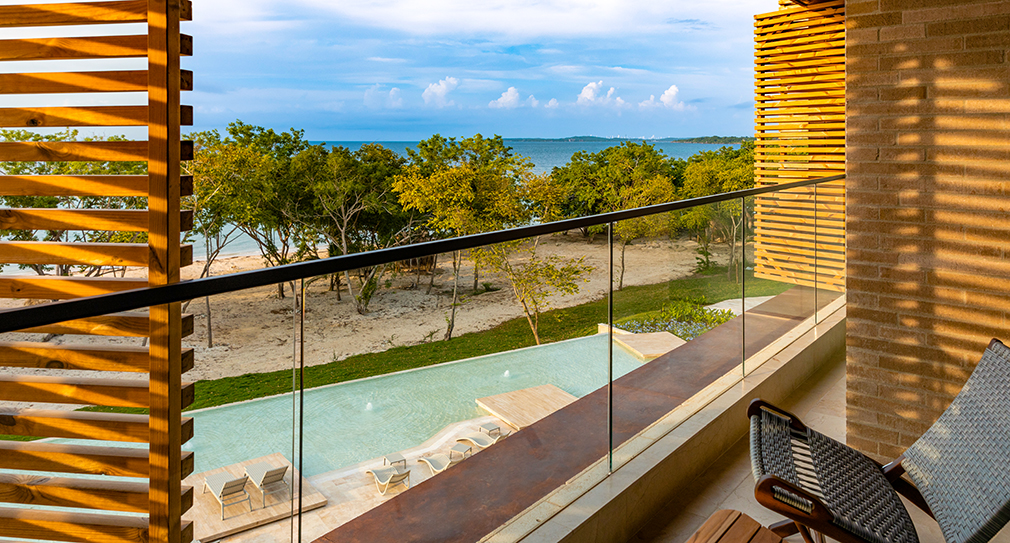 In December 2021, the Sofitel hotel opened a new sister property, the LEED-certified Sofitel Barú Casablanca Beach Resort. Now travelers can get the best of city and then head out to the island via an oversized luxury catamaran transfer. This second location on the secluded, tropical coast of Baru, is a complete contrast to the centuries-old streets of Cartagena. All the rooms have terraces and views of the Caribbean Sea and plenty of pools on the property gives guests the feeling of space and privacy.
To experience both hotels, travelers can book these distinct packages with two nights in each location:
Caribbean Flavors of Colombia: Cartagena & Barú
The Alchemy of Colombia: Cartagena & Barú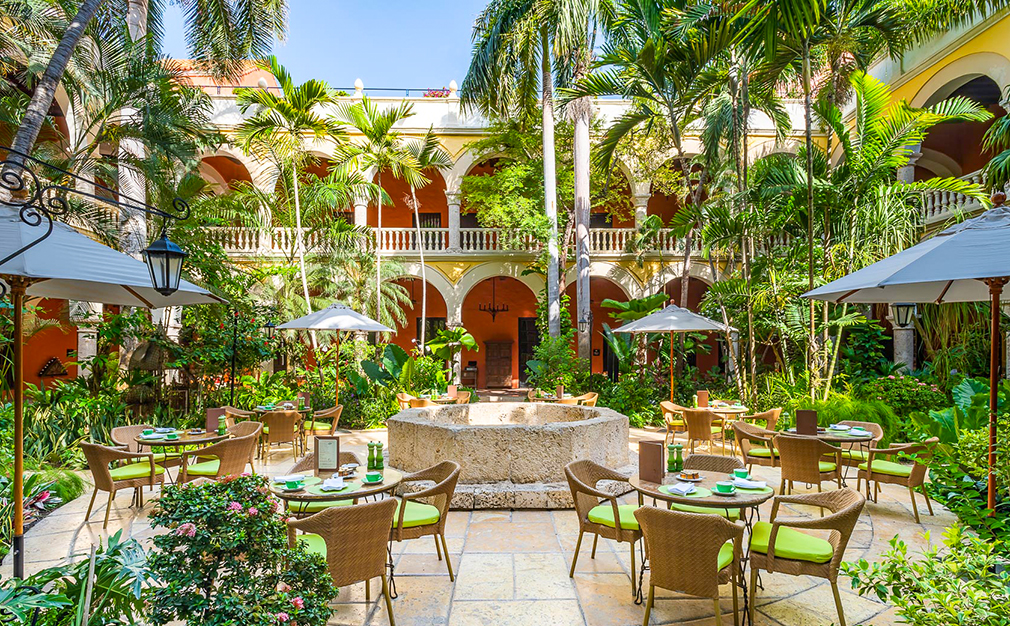 TIPS IN THE OLD CITY
The best way to get your bearings is by taking a three-hour walking tour of Old Town Cartagena with Galavanta Taylored Travel. The guides are all knowledgeable locals, so you are in good hands.
You'll visit the Plaza San Pedro Claver and also San Felipe de Barajas Castle. The site has a long dramatic steep entrance that leads to bunkers and a maze of tunnels and is the It is the most formidable defensive complex of Spanish military architecture.
Other notable sites include the Cathedral of Cartagena de Indias, one of the oldest Episcopal churches in the Americas. Construction began in 1577, finished in 1612, its dome a symbol of Cartagena's skyline and resilience to this day.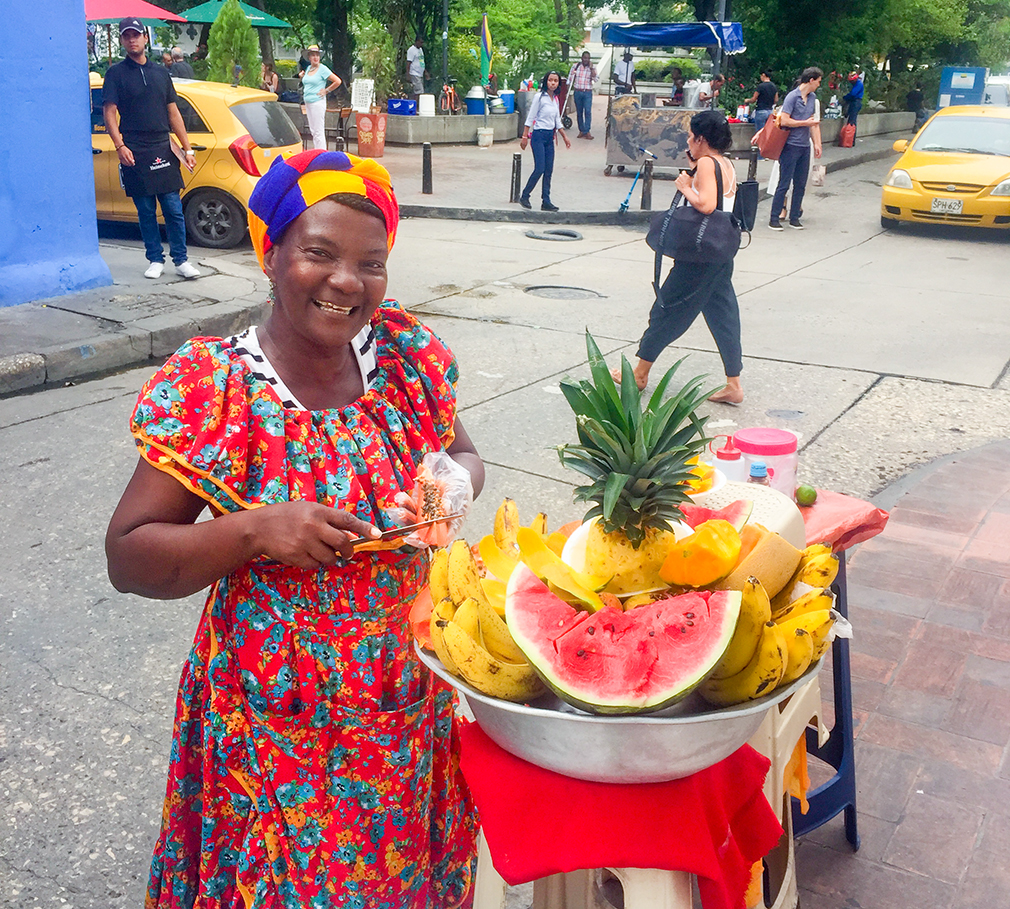 A few top restaurants for ceviche inspired menus include hole-in-the-wall La Cevicheria and more expensive 25-seat El Bolchie, but if you want something a little more chef-driven, with wine or cocktail pairings, try Carmen.
For a lighter meal, casual meal, try tapas at Don Juan but for something a little more-lively with serious food portions, try Cande with live dancing and a Creole influence.
Arrange for a high-end rum tasting at El Barón Café & Liquor Bar at Plaza San Pedro Claver in Old Town via Galavanta Taylored Travel, or a private estate style property where chocolates will be paired with your libations.