OUT OF OFFICE SPOTLIGHTS PIONEERS WHO HAVE DECIDED TO PURSUE THEIR PASSIONS BEYOND THE TYPICAL 9-TO-5 JOB.
Situated on 25 acres of verdant farmland, Acre Resort is a true adventure destination and cool treehouse-style property in San Jose del Cabo. At the center of the hotel lies one of Baja's most exciting restaurant and bar scenes that epitomize the free-spirited ethos and the indoor-outdoor flow of the grounds. Here animals roam freely near the garden at the foothills of the Sierra de la Laguna mountains. The on-site working farm provides 70% of Acre's all-day, farm-to-table restaurant and bar ingredients and they make an award-winning eponymous mezcal.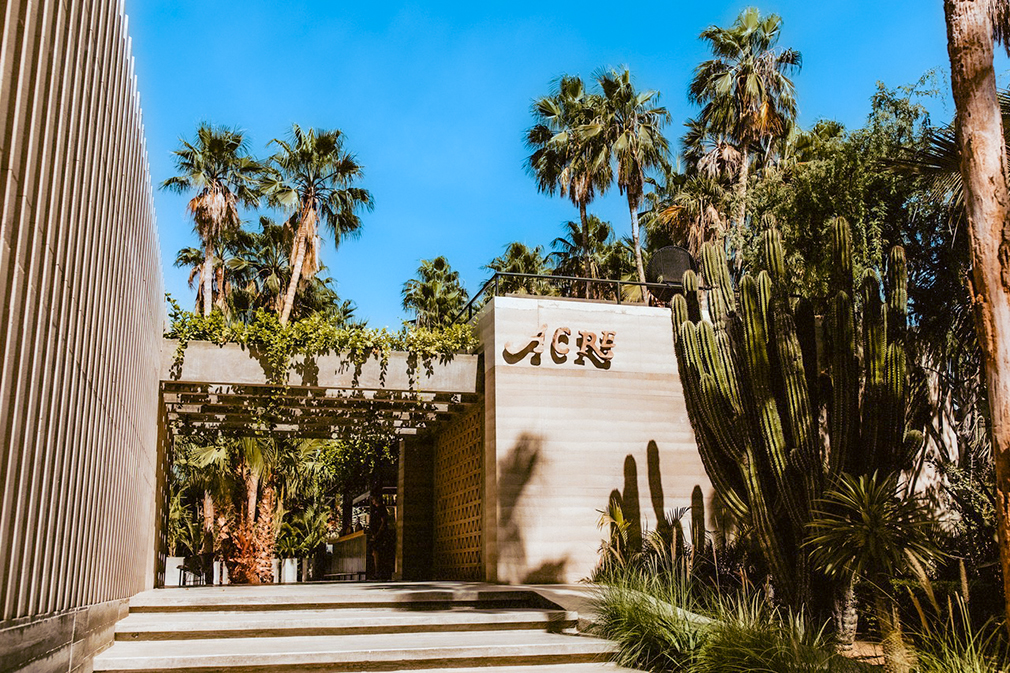 One of the most unique aspects of the property is the Acre Animal Rescue. this charitable program was founded by Vancouver, Canada native Rachael Watt after the boutique property, is currently run by her dad and his best friend, opened in 2017.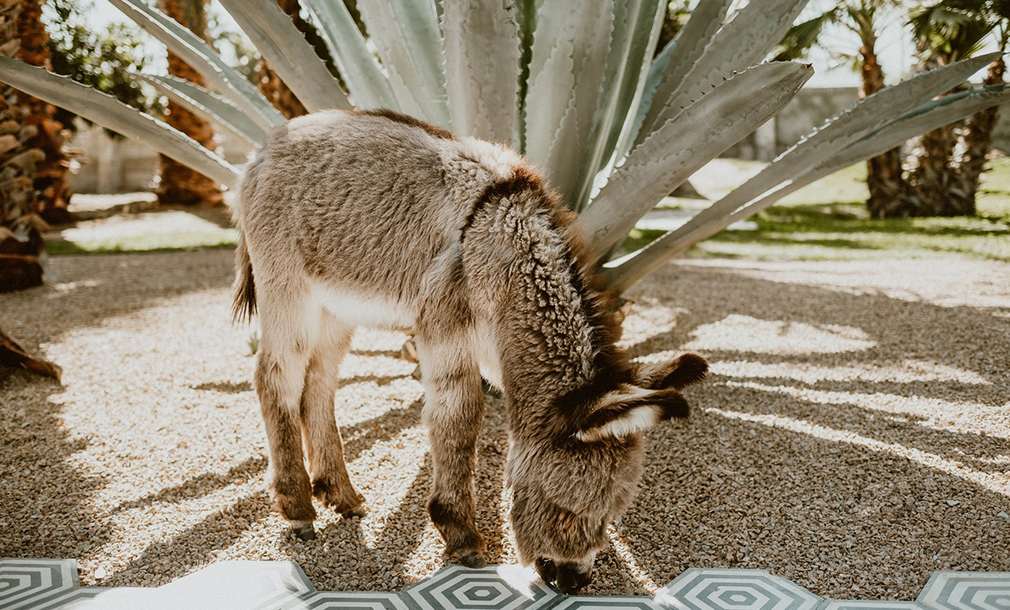 We spoke to Watt to find out more about her charitable endeavor and how guests can get involved.
Why did you want to open an animal rescue at the resort?
It was not a thought-out plan, it just happened, but there was not a clear intention in the beginning.
I've always been so in love with animals. After moving to Cabo and seeing so many dogs in need, I wanted to help. It was shocking how many stray dogs were wandering around the area and in the streets.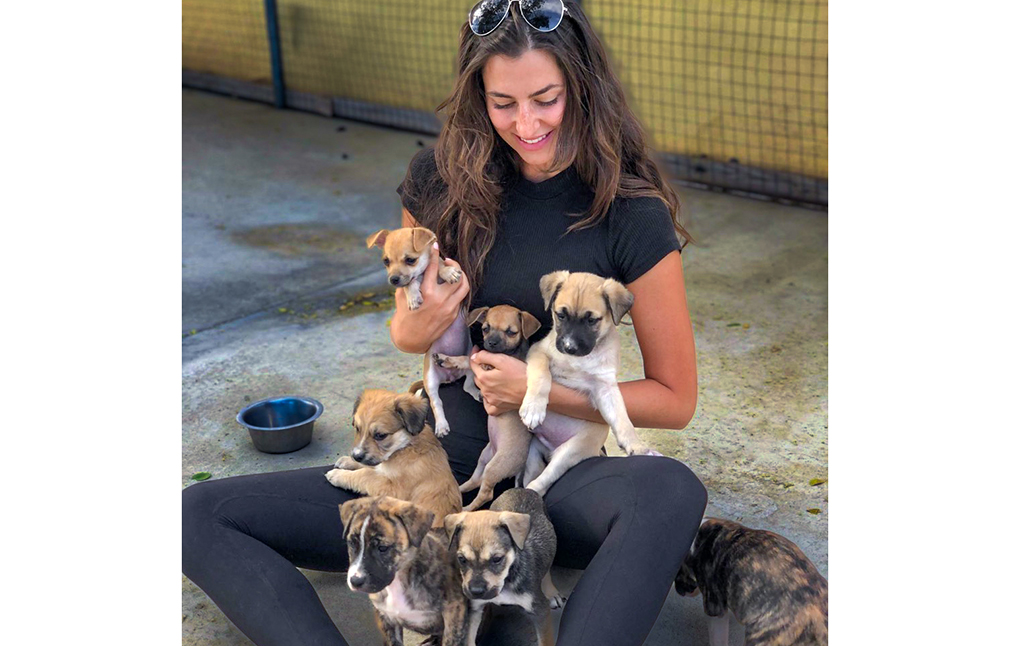 The big thing we focus on is finding a safe spot for mothers to give birth. Many of the dogs we rescue are pregnant. We needed to make sure there was a safe spot for the babies after the mothers gave birth. This is such an overwhelming issue here. There are so many dogs and it is a small community, so word of mouth got out about what we were doing and people started reaching out for support.
What other animals have you adopted in the program?
Three donkeys, three horses, pigs, goats, rabbits, peacocks and even a camel!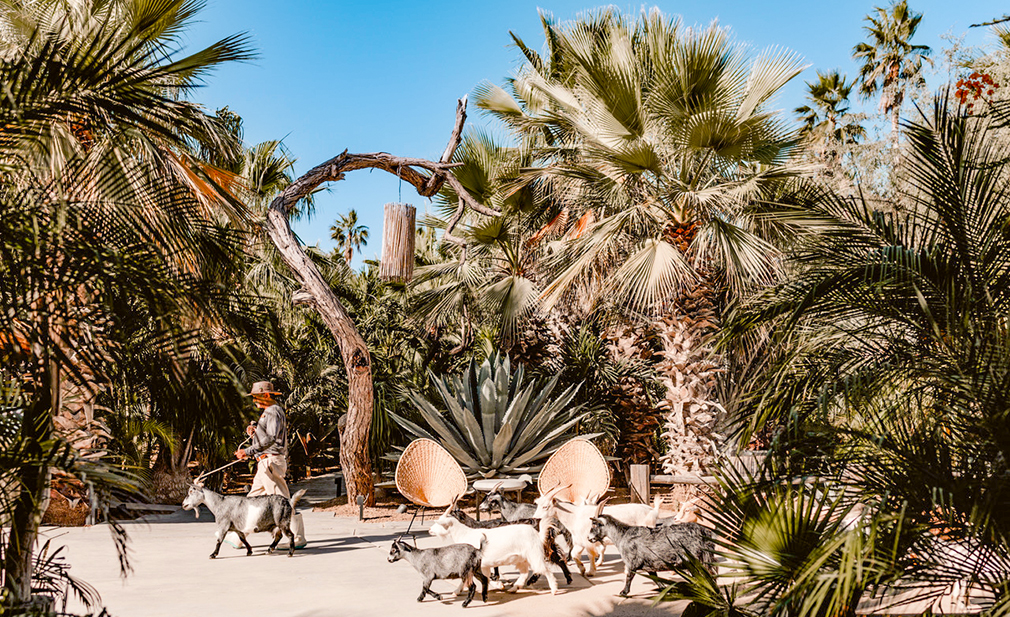 What is a typical day like for you?
This has changed a lot over the years. Now I have a team of six people full time who work with the animals. Now, I focus on the social media, branding and adopting while my partner in the project, Claudia, handles the medication for the animals, visits, cleaning, and we both go out on rescue calls.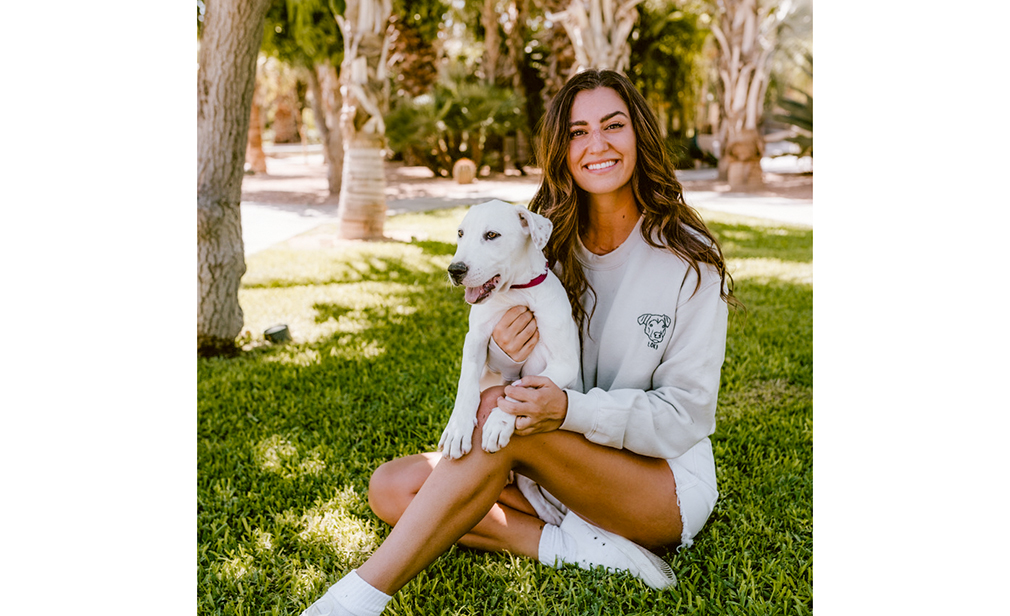 Sometimes we get a call for help or the animals are just dropped off [at the property.] We also have an option for hotel guests to come out on rescue drives if they are interested in getting involved.
How many dogs have you been able to rescue?
We have sent out about 900 puppies most of them are adopted by our hotel guests. We try to keep it at 40-50 puppies at one time [in the resort.]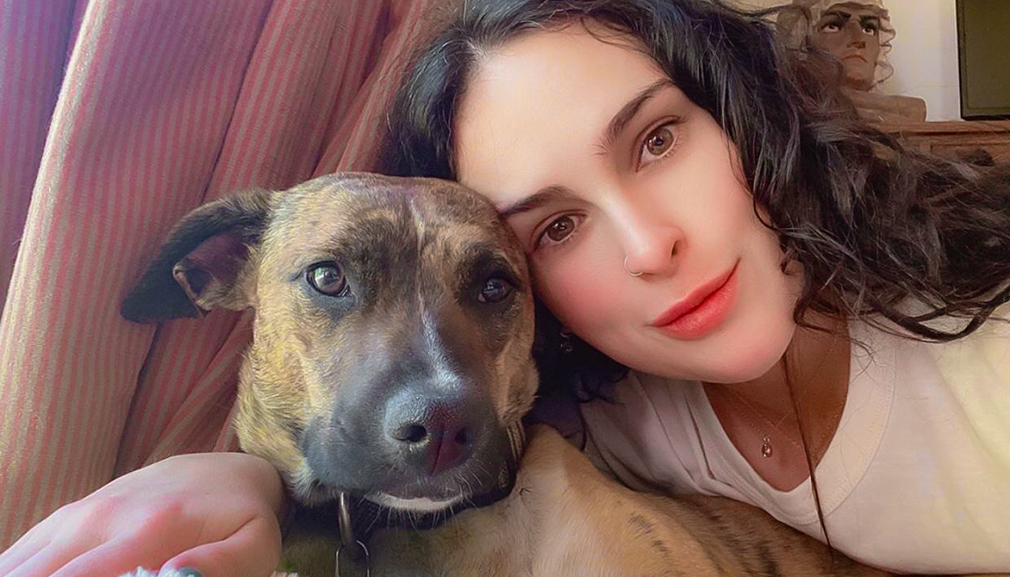 How can non-guests get involved?
Donations can be made toward food, vaccines and medical care, bedding, blankets and more via our gofundme page. There are images of available dogs for adoption on the website. The first step is to fill out an online application, pay the fees and then arrange to pick up your dog [who can also fly into the U.S. or Canada.]