Mexico City is a multi-layered sprawling metropolis that continues to delight even those who have traveled there often. There is always something new to discover in a city with a rich history of Indigenous and pre-Hispanic culture, Spanish colonialism, and 20th-century revolution, and in 1987, the city center was named a UNESCO World Heritage site. Lately, Mexican contemporary architecture, design, art, and food have also earned the capital global acclaim. The vast possibilities for sightseeing, eating, and drinking in the varied neighborhoods make it an attractive destination for any urban-minded traveler.

STAY

Four Seasons Mexico City
For a tried-and-true luxury destiny located along the grand thoroughfare Paseo de la Reforma, the Four Seasons Hotel Mexico City is an ideal, centrally located accommodation. Once you step into the verdant hacienda-style courtyard lush with plants and climbing vines, settle into Zanaya restaurant renowned for one of the best Mexican breakfast buffets in the city, or indulge in a leisurely seafood-forward lunch. Take advantage of the expert concierge service to plan busy days touring, or spend an afternoon at the intimate pool, get a spa treatment, and know you can always retreat to your spacious room steeped in traditional comfort.

Habita Hotel
Mexico-city-based Grupo Habita opened Habita Hotel in 2000, shaping the trajectory of boutique design hotels in Mexico, and beyond. Located in the toney, Polanco neighborhood, a short walk from the park Plaza Uruguay and its hypnotic, iconic Brutalist fountain, the 36-room accommodation allows guests to slip into neighborhood life with amenities like a rooftop pool, bar, and gym. Book a sleekly furnished junior suite with an oversized soaking tub and take advantage of the gourmet breakfast — a delicious way to fuel up before venturing out for the day.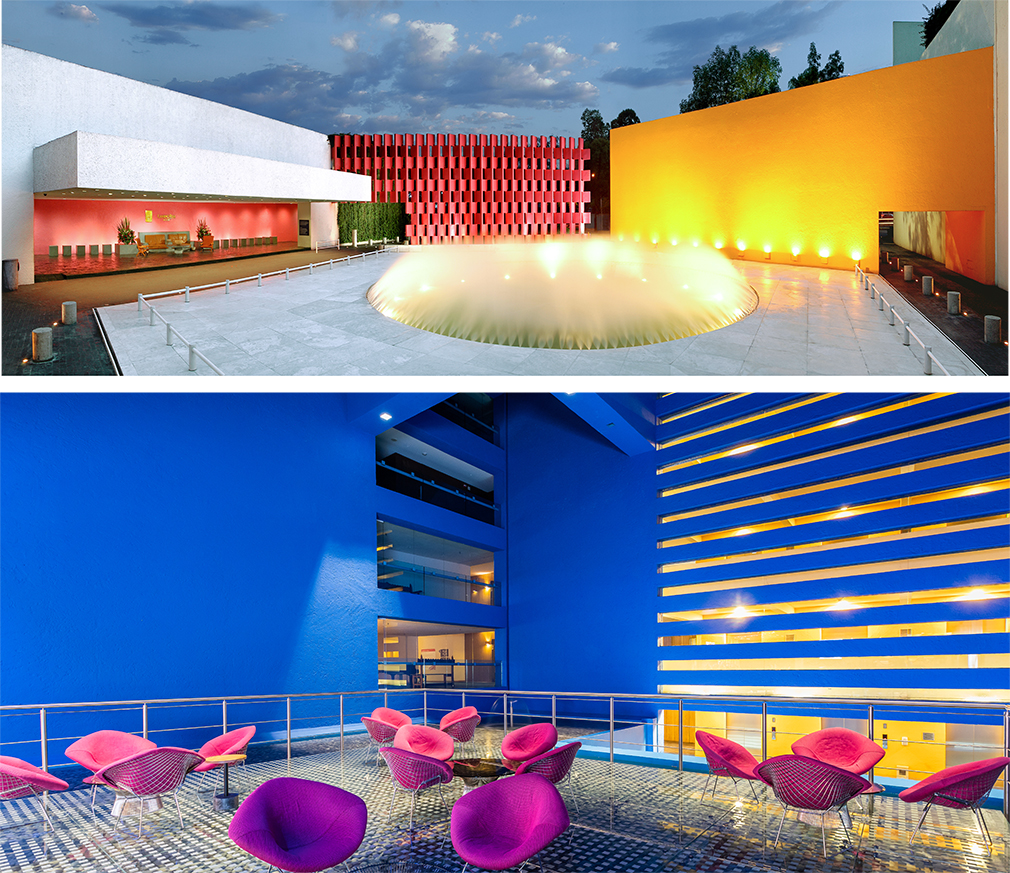 Camino Real
When the Camino Real Polanco opened in 1968 for the Mexico City Olympic Games, a stellar grouping of mid-century artists took a uniquely Mexican modernist approach making the hotel a must-see gem for design enthusiasts. Spearheaded by renowned architect Ricardo Legoretta, the hotel incorporated an Alexander Calder sculpture, a pink sculptural wall marking the entrance by Mathias Goertiz, a surrealist mural in the lobby by Rufino Tamayo, and Bauhaus textile artist Anni Albers created a monumental wall hanging. With an interior garden, a pool and over 700 spacious accommodations (garden view rooms preferred), the hotel's gracious, attentive hospitality belies its size. And while the Albers textile and the Calder sculpture are gone, art lovers will appreciate walkability to Chapultepec Park and its many museums.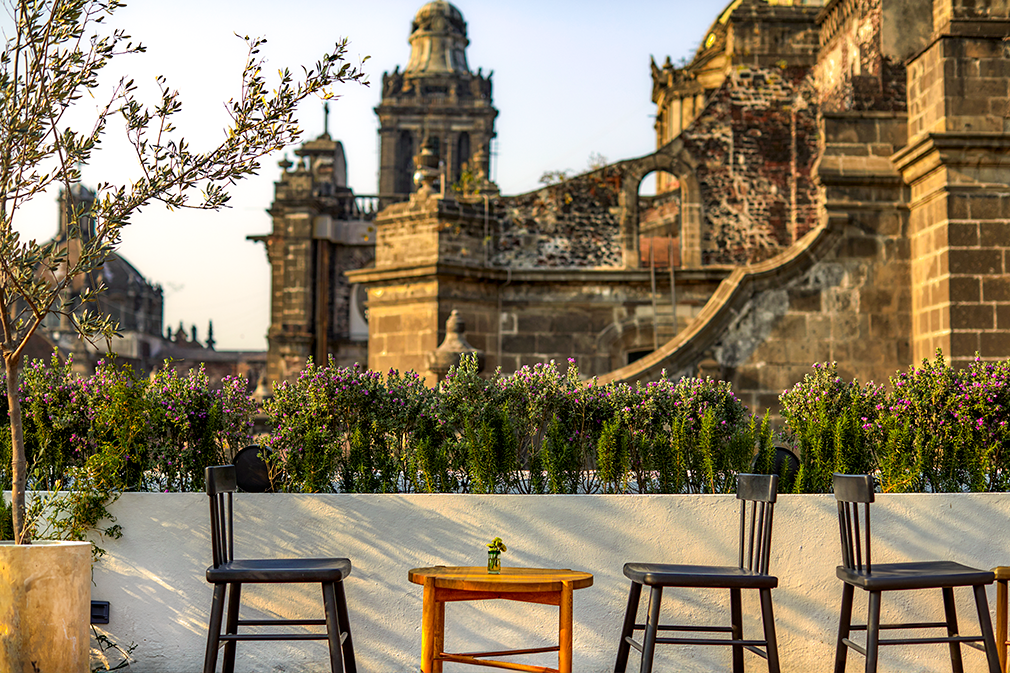 Círculo Mexicano
Located in the historic city center, Círculo Mexicano offers a unique opportunity to immerse oneself into Mexico's complex history. Housed in a reimagined 19th-century residential building steps from the pre-Hispanic Templo Mayor ruin, and across the street from a 16th-century Cathedral, behold the birds-eye view of the city's historic iterations from the hotel's rooftop. There you can sip a cocktail or a glass of organic wine, take a swim in the pool, or have a traditional Mexican meal at Comedor Mexicano where Chef Enid Velez serves up seasonal ingredients in traditional dishes from all over the country. The 25 rooms, with their restrained Shaker influence, are a streamlined take on Mexican minimalism. Book a balcony suite for privacy and a room with a view.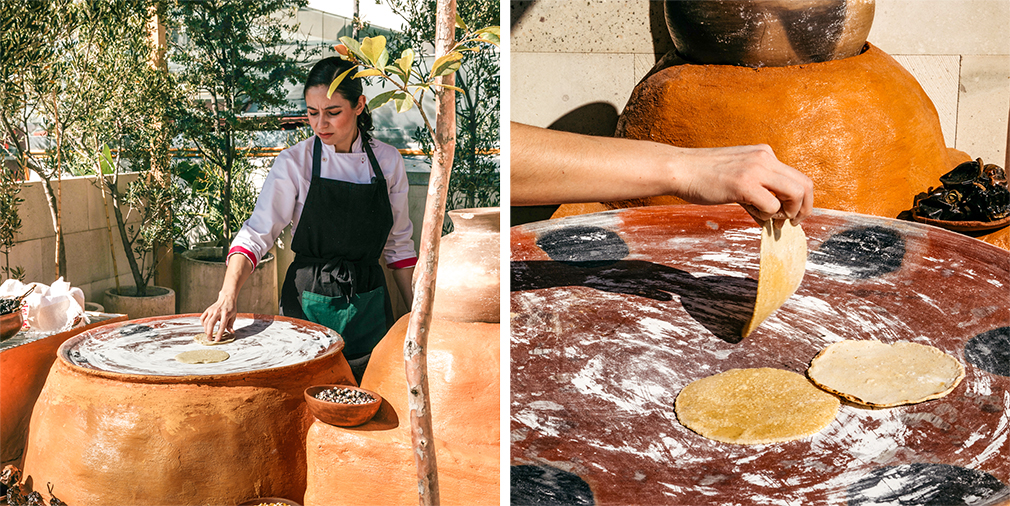 EAT

Taquería Selene
No trip to Mexico City is complete without street tacos. At Taquería Selene, just around the corner from the Camino Real Polanco hotel, adjacent to Chapultepec Park, the vision of a rotisserie of succulent pork and pineapple Al Pastor lures you. Expertly carved bites in tacos topped with onions and cilantro, plus sides of Nopales (grilled cactus), guacamole, and a Coca-Cola or homemade cinnamony Horchata is a meal fit for any time of the day, or even twice a day.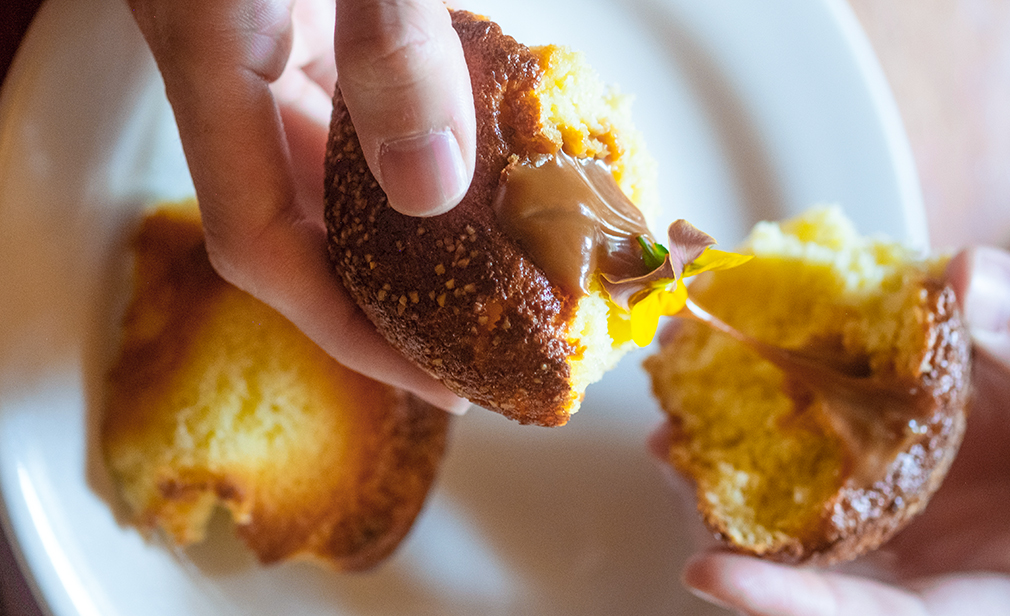 Ciena
For a local neighborhood restaurant experience, Ciena, located in an art deco building in Condesa along a quiet street, is the place for fresh baked goods at breakfast, an unhurried lunch, or dinner and drinks. The spacious room with a warm contemporary palette of concrete, marble and wood is welcoming with lots of natural light and gracious service. Chef Ana Paula "Pavi" Ancheta infuses her dishes with a Mediterranean feel — eggplant dip, homemade pastas, and Mexican classics like Gorditas and Ceviche.
Malix
Foodies in the know go to Malix, tucked away on a residential side street in Polanco, for contemporary, fusion cuisine in an intimate design-forward setting. Chef Alonso Madrigal, who worked at Noma, Kaan, and Rosetta, sources locally creating new world classics like duck breast with mole, Bao, grilled fish with green curry, and thoughtful, don't skip, desserts. A natural wine selection and handful of specialty cocktails make for great pairings. Check Instagram for special collaborations, as Chef Madrigal often invites his worldwide culinary friends to share the kitchen at Malix.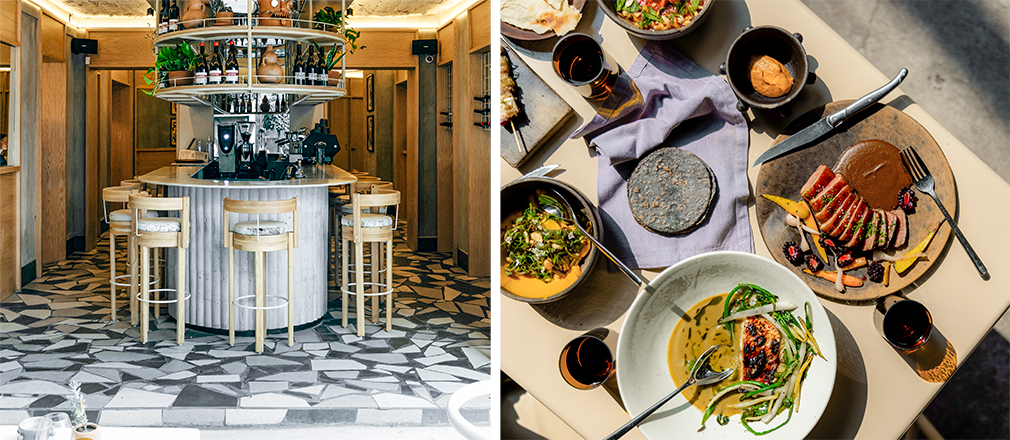 Casa Virginia
One of a small group of chefs who put Mexico City on the radar as a serious dining destination, Veteran Chef Mónica Patiño, paved the way for other female chefs and culinary celebrities like Enrique Olvera. A cookbook author and trailblazer with three restaurants, her French-influenced Casa Virginia, housed in a historic 1914 mansion, is an approachable elegant, white tablecloth dining experience with friendly service. Lamb shoulder braised with pasilla chiles, or a whole Red Snapper (Huachinango) can be accompanied by innovative takes like a Huitlacoche confit with burrata, or classic French onion soup. An international wine list and timeless cocktails complete the continental experience.
Caracol de Mar
Gabriela Cámara opened her authentic, ingredient-focused seafood restaurant Contramar 25 years ago when the culinary scene was predominately male and focused on molecular gastronomy. Now her Grupo Contramar continues to earn accolades and expand its footprint. The newest restaurant Caracol de Mar is a collaboration with Peruvian chef Álvaro Vásquezher and the menu has Camara's signature tuna tostado and more all with a Peruvian, Japanese-influenced twist. The addition of ingredients like furikake (seaweed) and black sesame, as well as ceviche with hoja santa, and grilled specialties like octopus and a whole grilled fish with an adobo rub, make this lovely restaurant, in the center courtyard of the Circulo Mexicano hotel, a worthy destination in the city's historic center.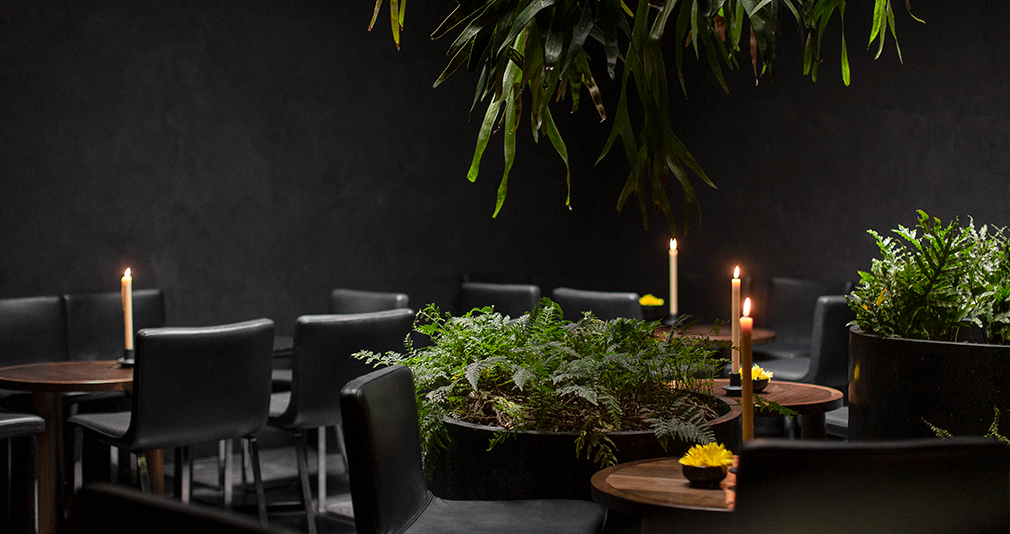 DRINK

Ticuchi
Chef Enrique Olvera has become synonymous with elevated Mexican fine dining. His Pujol restaurant has earned must-dine status, but Ticuchi offers a more casual, lively way to experience Olvera's cooking. The dark, moody space in Polanco is centered around a large rowdy bar that churns out innovative cocktails made with agave spirits from all over the country. The Oaxacan-centric menu emphasizes lots of vegetarian options with plates to share like carrot mole, mushroom barbacoa, Tlayudas and tamales.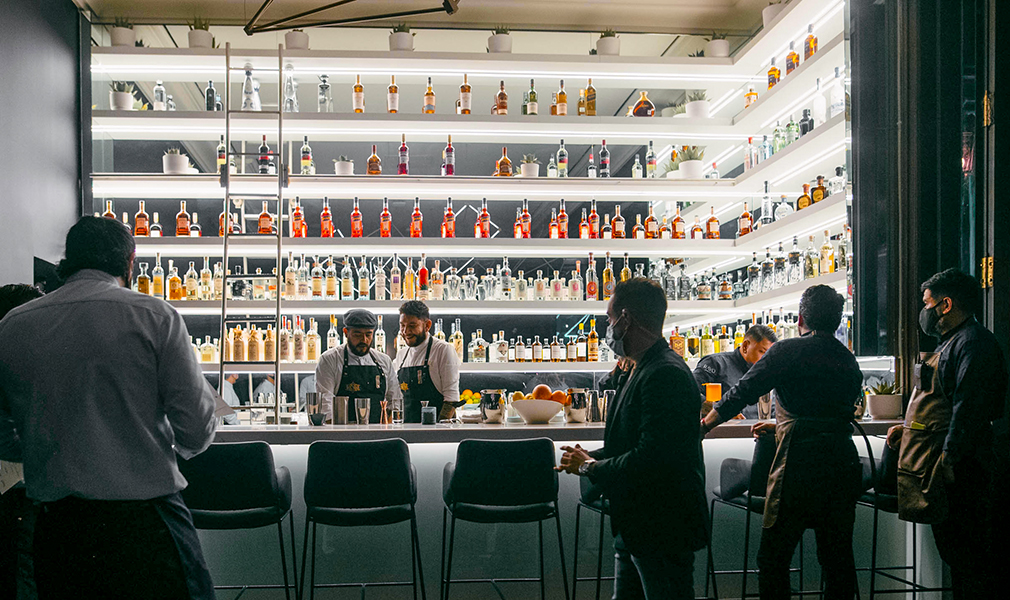 Rayo
The rooftop bar Rayo, housed in a historic Roma Norte house, offers spirit enthusiasts an opportunity to experience Mexico through its various distillate incarnations. Let the bartending staff take you on a journey they call "Mexico through the Senses" as they present you a box of tinctures to explore the flavor of thoughtful cocktails made from spirits like Charanda from Michoacan aged with mushrooms (an earthy whiskey vibe), or Pox from Chiapas, a ceremonial spirit made from sugarcane and corn. They've redistilled, fermented, clarified and added unique edible garnishes like crisp pork rinds or spheres of honey. One intriguing choice: Cocktail 1 with flavors from mezcal, amaro, bacon and coriander, or take an umami turn with Cocktail 4, a citrusy whiskey, rum, matcha, shitake and yuzu refresher. Rayo's cocktail journeys are a worthy education about a complex Mexican spirit history.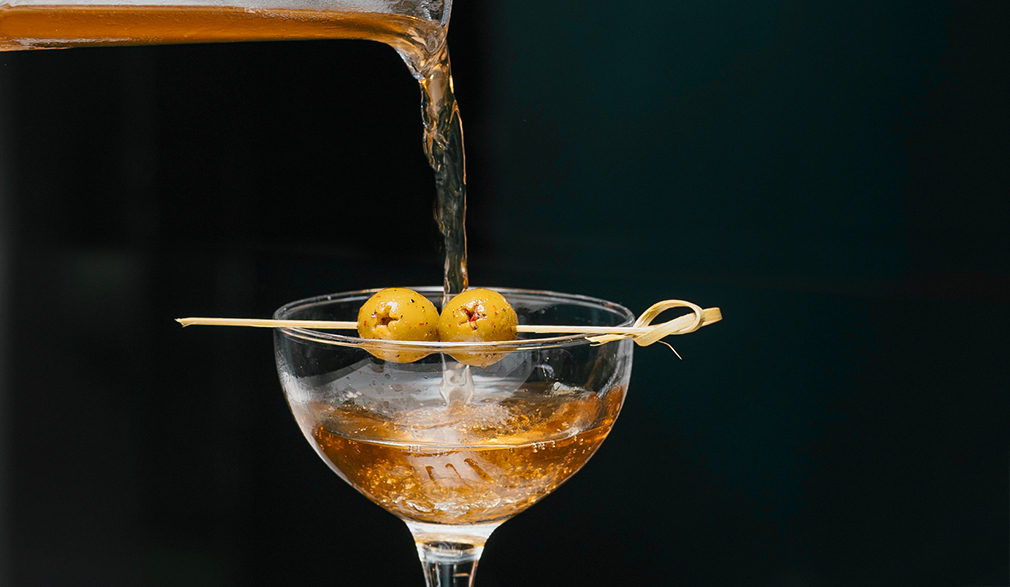 Salon Palomilla
Christina Lecki, a former New York chef who worked with April Bloomfield and at Reynard in the Wythe Hotel in Brooklyn, has devised a tantalizing menu at the newly opened rooftop bar Salón Palomilla. The intimate oasis with a retractable roof and upholstered couches in the bustling Roma Norte neighborhood, also has a strong craft cocktail game. Sit back and enjoy the sky view with drinks like The Purple Haze (gin, basil and lemon) or The Grinch (two kinds of Rum, lemon balm and mint) while enjoying bar snacks like fried zucchini or a mini sirloin sandwich, the Latin version of a slider complete with chimichurri.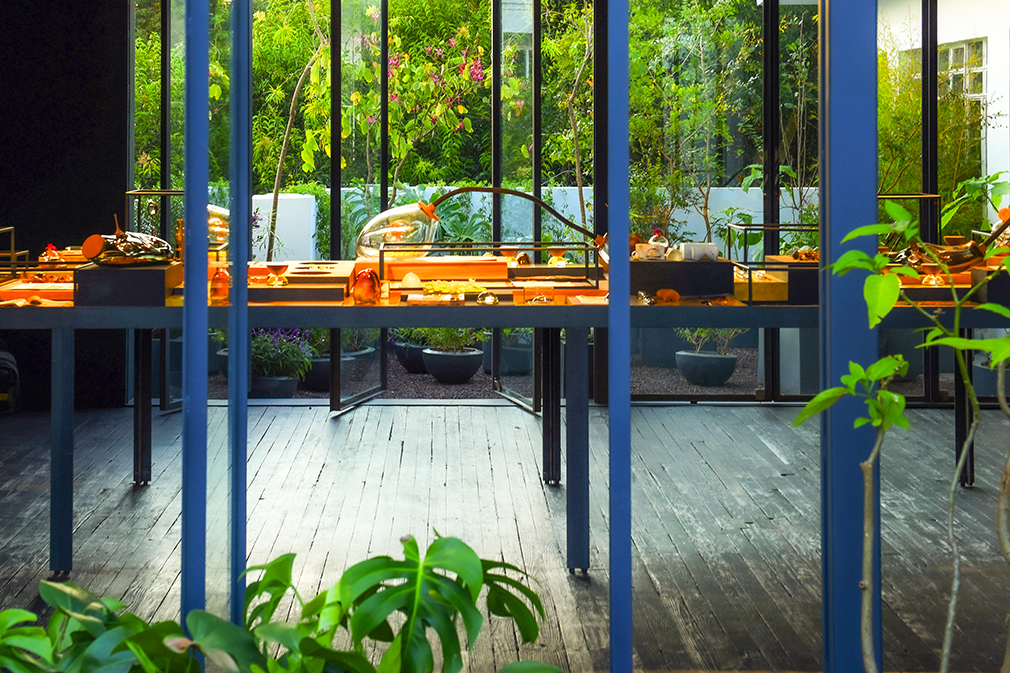 SHOP

Onora
Onora celebrates Mexican artisan design from all over the country with a rich selection of both contemporary and traditional styles of clothing, accessories, tableware, ceramics, and jewelry. Black clay pieces from Oaxaca, hand-woven pillowcases from Chiapas, wooden serving pieces from the Yucatán, or pineapple ceramic candlesticks from Michoacán, are just a few examples of the treasures at this chic Polanco shop. You won't leave empty-handed, and fortunately, if you get carried away, they ship internationally.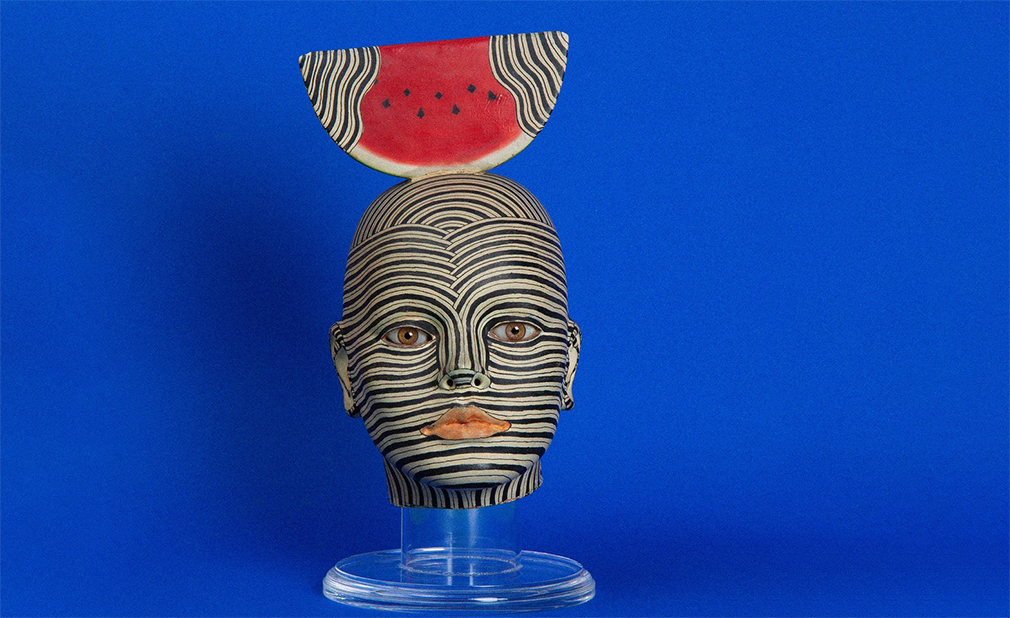 Casa Mimi
Nicole Alejandra Pierpont's passion for Mexican folk art, fine art, fashion, and antiques culminate in her eclectic Roma shop Casa Mimi Mexico where you're sure to discover gifts for others and yourself. A colorful array of crafts share space with vintage clothing, textiles, contemporary artists like Cisco Jimenez, a bronze by renowned Mexican sculptor Ortiz Monasterio, silver pieces by William Spratling, or a pair of 1940s hand-painted terracotta plates. Pierpont's curious, curatorial eye enables her to continually source new inventory making Casa Mimi Mexico a place you'll want to return to time and again.
Carla Fernández
Carla Fernández has made an impact in the world of fashion, fine art, and activism with a clothing line that incorporates traditional, indigenous textile craft executed by expert artisan partners. Her motto: The Future is Handmade resists unsustainable fast fashion and upholds ethical manufacturing of timeless pieces that incorporate techniques like beading, weaving, and embroidery. Her spirited style is adaptable and often gender-fluid, a celebration that has earned her museum exhibitions and fashion-world accolades. Visit the first shop she opened in the Colonia Roma neighborhood for an authentic peek into Fernández's unique point of view.
Xinú
The Xinú perfume atelier (pronounced she-knew after the indigenous word for nose), feels like a mysterious botanical secret garden that appeals to all the senses. Tables adorned with raw materials, orb-like glass vessels in the shape of perfume molecules, and hand-painted botanic drawings add another layer of artistry to the rich aromas inspired by the flora of the Americas. Surrounded by a rooftop garden, the space is a leisurely stop in the Polanco neighborhood where taking time to experience the olfactory delights of fragrances, candles, and incense rich with ingredients like Agave, Copal, Marigold, Mexican tuberose, and Monstera is a luxury.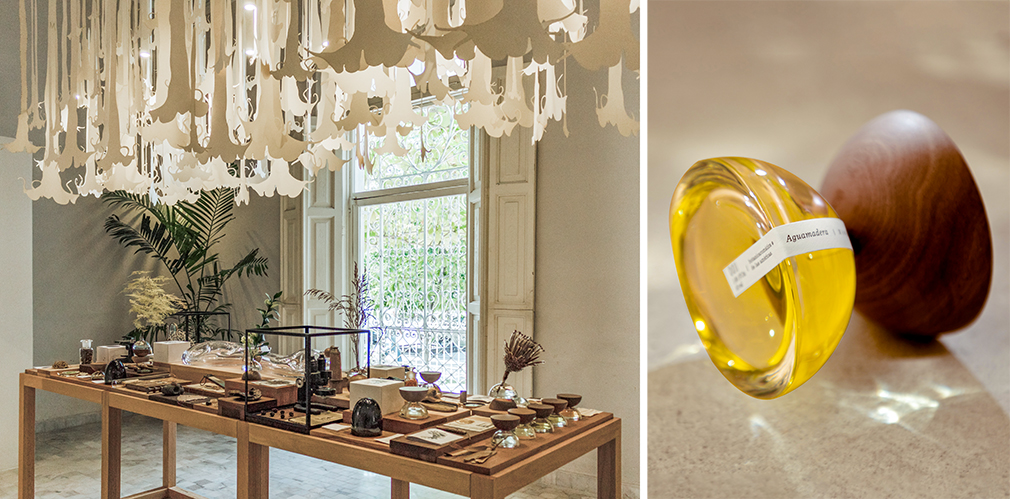 Gala is Love
Founded by Michelle Galindo, Gala is Love jewelry is truly a labor of love by the Tijuana-born jeweler who now resides in Colonia Juarez near the city's historic center. Visit her atelier and get a personalized tour of her locally-made collection inspired by the ancient Aztec capital. Her modern take on ancient motifs using silver, gold, precious and semi-precious stones is an ever-evolving story reflected in new design launches and no one is better at telling the tale than Galindo.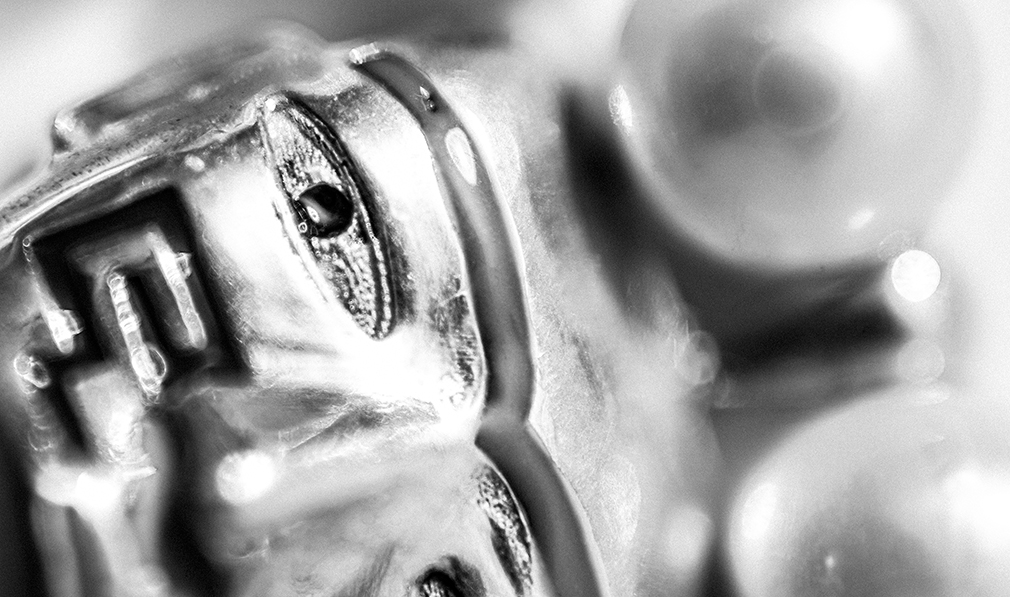 DO

Frida and Diego
Pay homage to Frida Kahlo and Diego Rivera. Their life and work define a Mexico aesthetic, and their histories mirror larger themes of inclusion, workers' rights, artistic freedom, and revolution. The Frida Kahlo Museum, located in the south of the city in her famous Casa Azul, showcases Kahlo's bedroom, her clothing, artist's studio, along with photographs and original exhibitions. Purchase tickets in advance. While you're in the neighborhood, head to Rivera's Anahuacalli Museum, a temple-like construction of black lava rock that houses Rivera's studio, murals and his vast collection of pre-Hispanic art and artifacts. For a late lunch nearby, take advantage of the opportunity to dine in Jardines de Pedregal at Tetelán. Renovated by an art collector, the restaurant, has a shop, a café, and table service with traditional and modern dishes.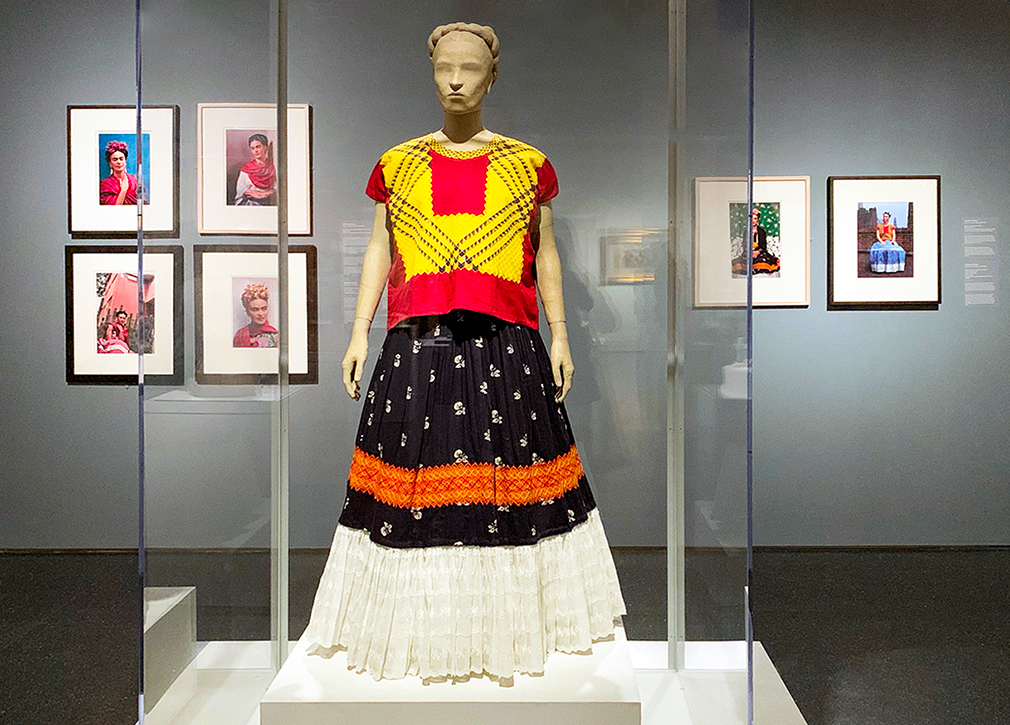 Casa Luis Barragán
For those who love a house museum, Casa Luis Barragán is an ideal destination for an inside look at the life and style of renowned architect Luis Barragán who continues to influence modern architecture. Built-in 1948, the house was added to UNESCO's world heritage list and well-versed tour guides give visitors all the salient details and history. Book in advance on the website to ensure availability.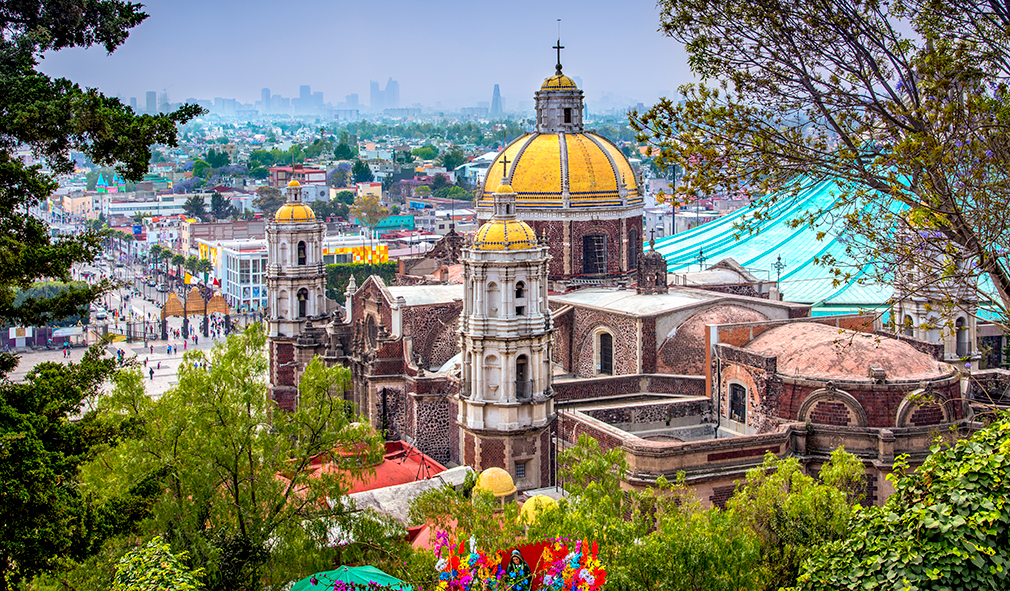 Historic City Center
Mexico City's downtown district is a bustling neighborhood where you'll find the Zocalo, main square. You might stumble upon some kind of gathering; the area is a hub for political, artistic, and cultural expression. Walk through the ancient capital ruins at Templo Mayor and if you want to learn more visit the accompanying museum. The Palace of Fine Arts, a striking example of Art Nouveau and Art Deco architecture, houses murals by José Clemente Orozco, David Alfaro Siqueiros, and Diego Rivera and the theater features an impressive crystal curtain made by Tiffany's New York. For an old-fashioned Mexican lunch, nothing beats Sanborns inside the 18th-century Talavera tile-clad building called the La Casa de los Azulejos. Order a gooey plate of Enchiladas Suizas, ogle the mosaics and glasswork. Then see if you can find the Orozco mural at the top of the stairs.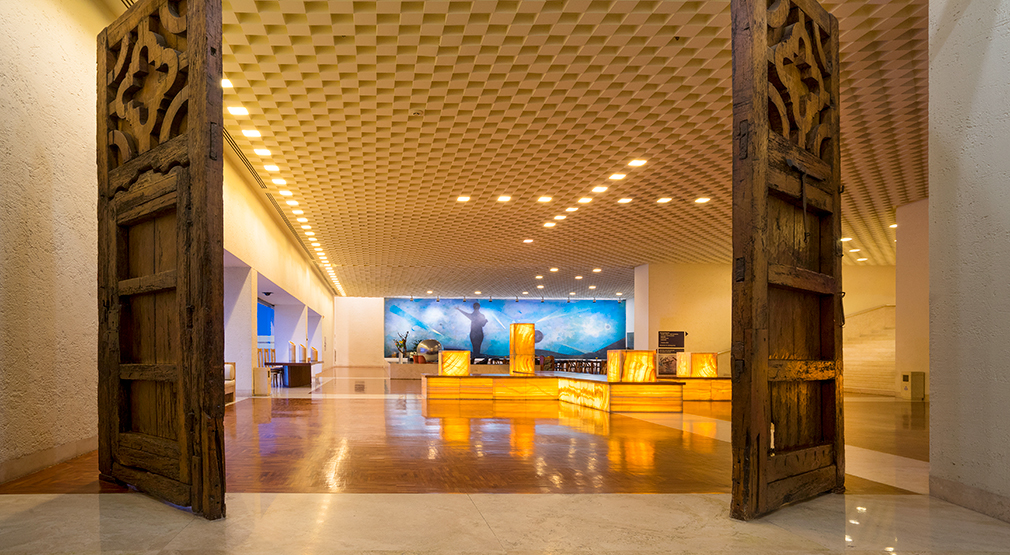 Chapultepec Park
Much like New York's Central Park, Chapultepec Park is a green oasis that has a botanic garden, a zoo, a lake, and a host of museums. The National Museum of Anthropology is not only a striking example of brutalist architecture but it also contains the world's largest collection of ancient art and artifacts, giving visitors an opportunity to learn about pre-Colombian and current Indigenous Mexican history. The Tamayo Museum, founded by artist Rufino Tamayo, has an international collection of contemporary art and one of the best museum gift shops in the city. And if want to scope out a little-known gem, head to the Cárcamo de Dolores where Diego Rivera designed a tiled fountain with underwater murals honoring the Aztec rain god Tlaloc.