From luggage to adventure, self-care, clothing and sweet treats, here are close to 30 of our top holiday gift picks for people in your life who love to travel – including you!
Pack your Bags
In celebration of James Bond's 60th anniversary, award-winning travel company Black Tomato have teamed up with British luggage brand Globe-Trotter to create 60 limited-edition, bespoke attaché cases inspired by 1962's Dr. No. Each case will contain one of Black Tomato's 007-inspired travel experiences The Assignment: Europe. This unique, high-end gift is available now for pre-order just in time for the holidays.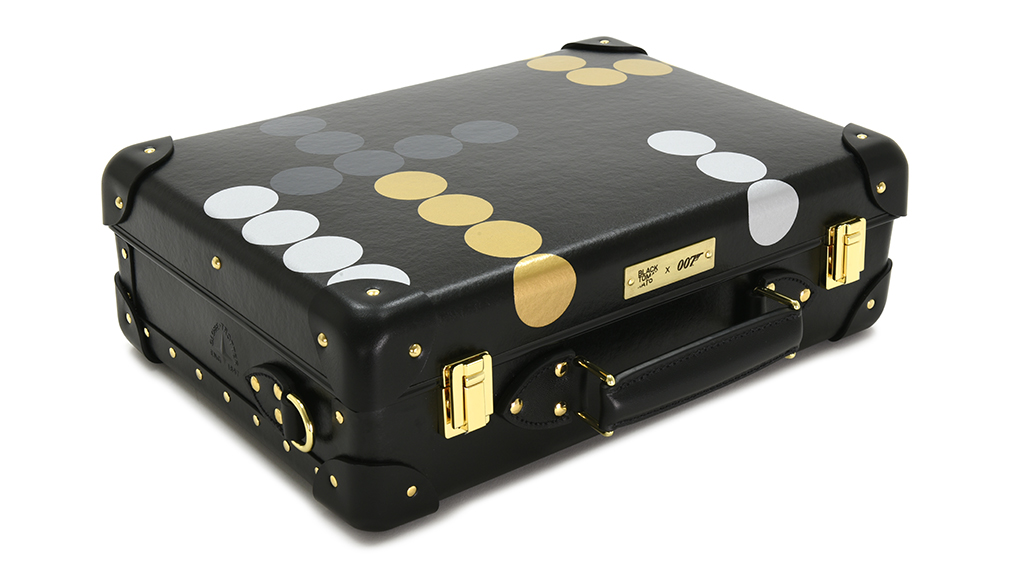 How about a bag created from the passion of traveling while embracing the beauty of other cultures? Taaluma Totes ($95) offers just that while celebrating the wonder of cultural traditions. Taaluma is a Swahili word meaning culture – and each bag fully embraces this with sourced fabrics from different countries across the world. The company also prides itself on giving back to local communities and entrepreneurs for every country bag purchased.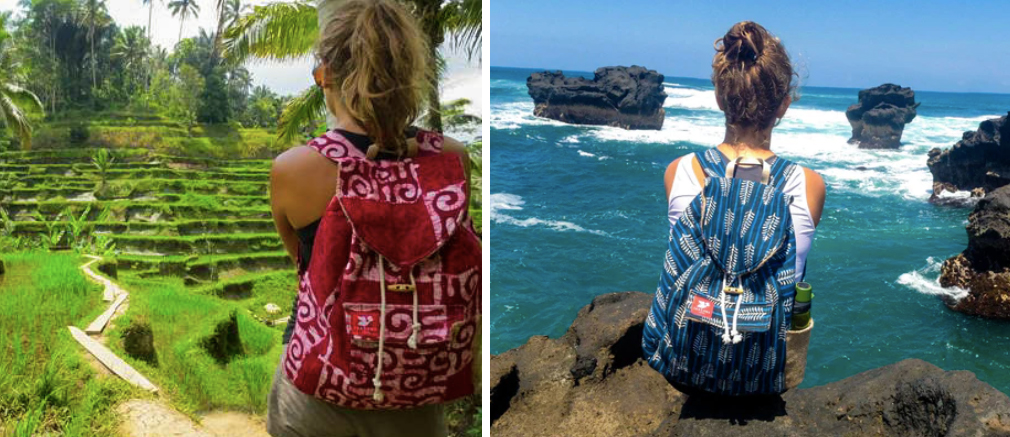 For a practical yet stylish rolling bag to get you from A to B, BEIS bags have a weighted handle that is invaluable when trying to keep from overpacking and being charged those extra bag fees – and we're pretty sure you have better ways for spending money when you get to your destination.
Leave it to the chic Hermès brand to collaborate with Apple AirTags to help busy travelers find their lost belongings. The trackers will work with Apple's Find My App software to track missing luggage or even your keys or wallet. This cool piece of tech is lightweight and water resistant but also enclosed in calfskin and can be engraved. The tags are $29 each or 4 for $99.
Games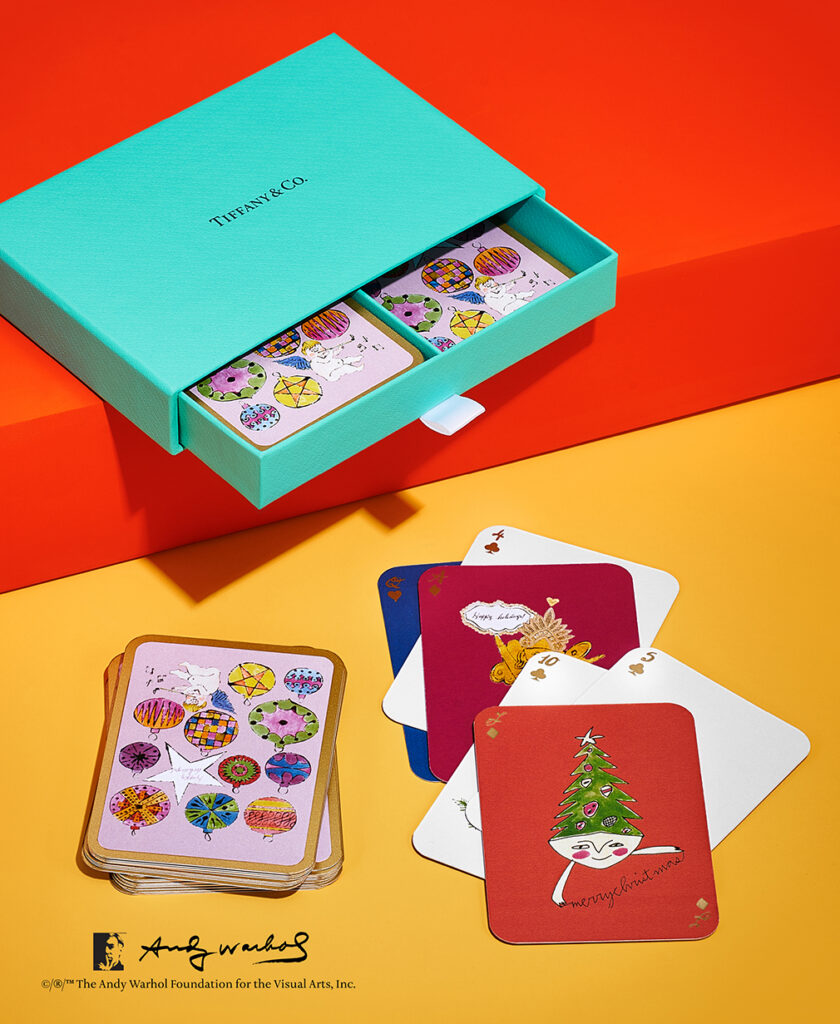 For a fun pastime on the next long-haul flight, the custom Tiffany Andy Warhol playing cards makes a fun gift for an art buff. ($200.) You can also buy a package of greeting cards to send out that feature works by the artist as well.
And, since the holidays are about spending quality time with loved ones, which often includes a cozy night by the fire watching movies and playing a game. The iconic Monopoly boardgame has released a limited-edition board that will also appeal to wine-loving players: Monopoly Napa Valley Edition ($39.95)
This limited edition board features beloved cultural sites, historic landmarks and iconic wineries in Napa Valley — including Beringer Vineyards, Frank Family Vineyards, Sterling Vineyards, to name a few. The fame is available on Amazon and at CVS locations across the US.
Spirits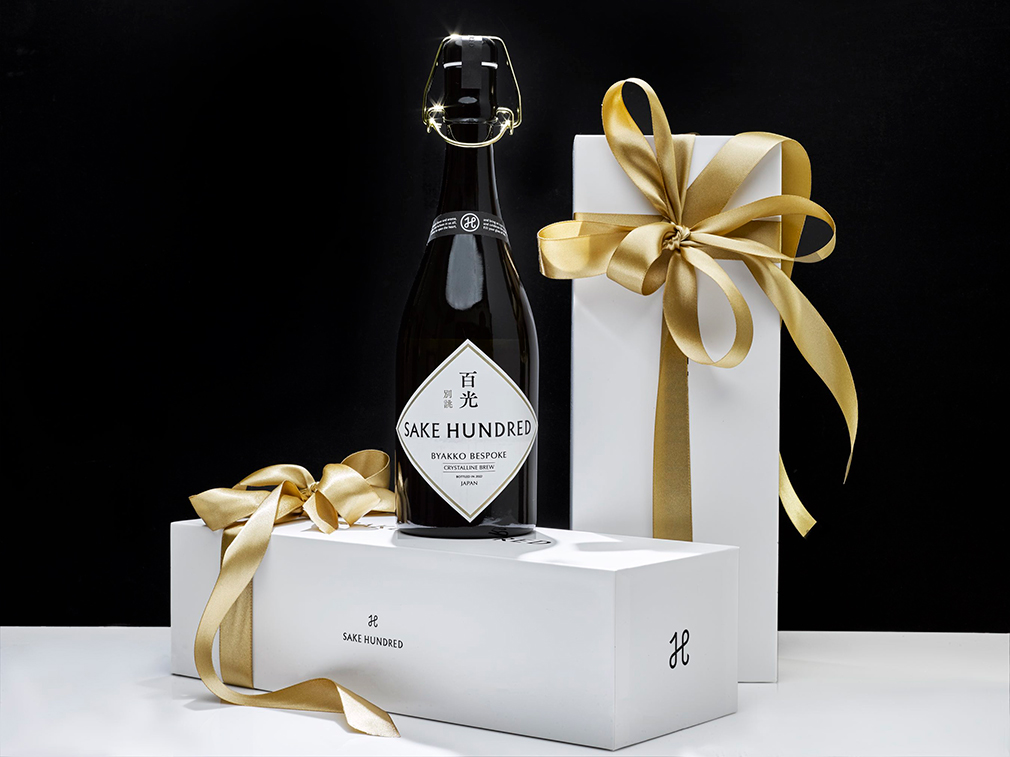 Nothing says holiday party time like high-end spirits. Sake Hundred is new to the growing market of elevating the sake drinking experience. The flagship of Sake Hundred is Byakko Bespoke ($380), a sake made from the "king of rice," Yamadanishiki, at the Tatenokawa Brewery in Yamagata, Japan, which is known for high polish ratios (requiring over 200 hours) and Junmai Daiginjos, the highest sake grade designation.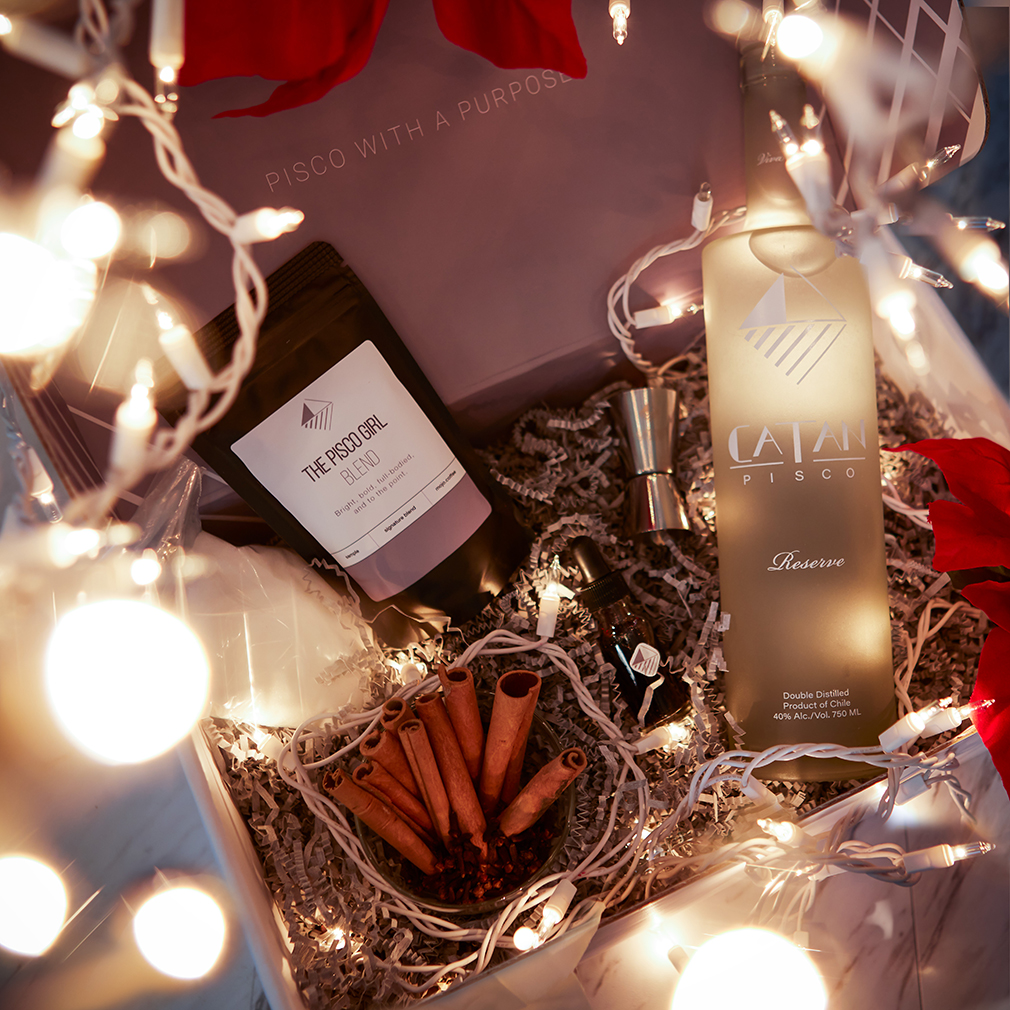 Sometimes called the love child of vodka and tequila, Catan Pisco ($35.99) is a rare spirit, in this case made with organic Pedro Ximenez (PX) grapes, grown in the foothills of the Andes Mountains of Ovalle, Chile by a master distiller. The fair-trade, certified grapes are hand-picked from the vines then double-distilled in copper stills to yield a smooth, fruit-forward spirit. Inspired by her Chilean roots and heritage, founder Catalina Gaete-Bentz is also the first woman-owned pisco company in Chilean history and they recently won a gold medal in the 2022 San Francisco World Spirits Competition (SFWSC). And, they have a great gift box available now for the holidays.
For a quick beach bash, BBQ or poolside gift, Casa Azul is a new canned tequila with real ingredients that is perfect for party hosts, stocking stuffers for Tequila connoisseurs and hard seltzer fans or tailgaters with football season coming up.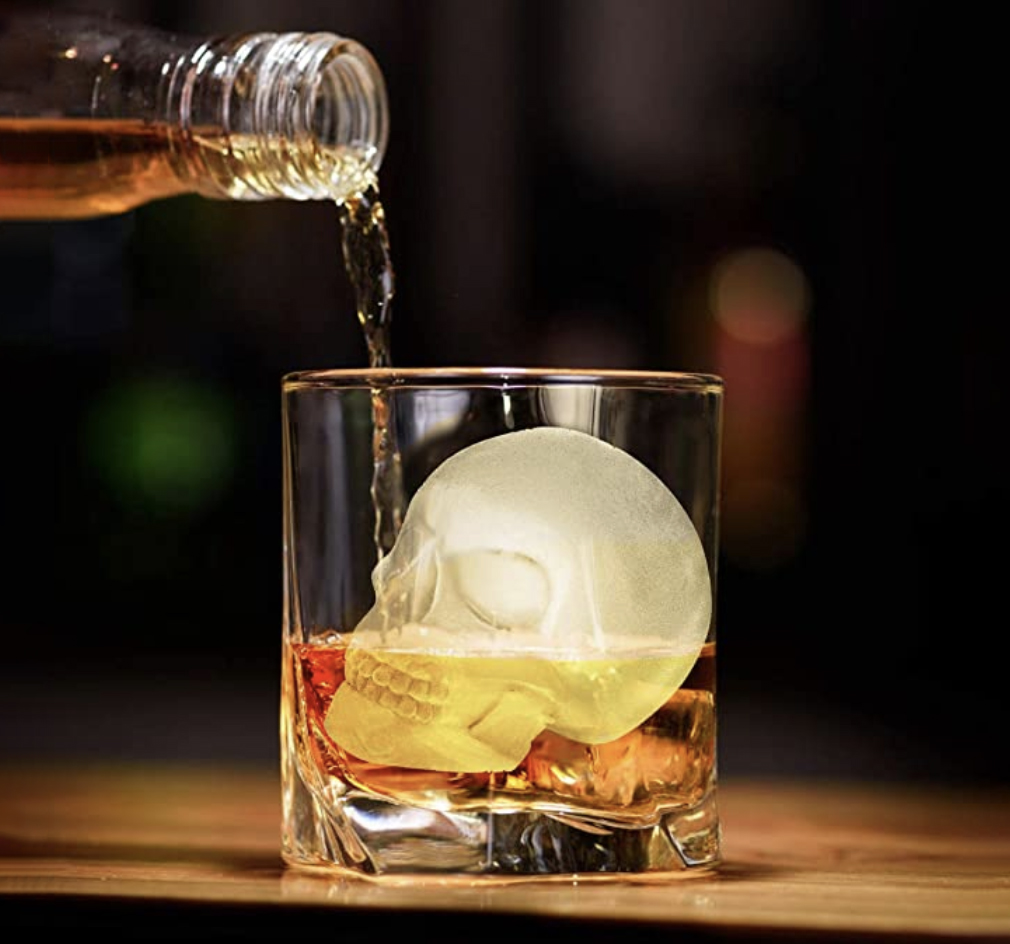 NIO Cocktails is an Italian ready-to-drink collection of quality cocktails made by a master mixologist with premium spirits that just "needs ice only." The sleek and slim packaging is environmentally friendly and perfect for tucking into a suitcase or handbag and makes a great stocking stuffer. The Experience Box is great for gifting this holiday season, and the set includes a selection of five best-selling NIO Cocktails, two custom etched glass tumblers, and one extra-large four-square ice cube mold, artfully packaged all for ($99).
DripDrop is a patented electrolyte powder used by the U.S. military and doctors around the world, and a great solution to hydrate before all your holiday parties and events, or even include them as a stocking stuffer for pals and family. A 32-count of 8oz packets is $35.99 and they just launched a doctor-developed zero-sugar formula loaded with immune-supporting vitamins.
Sweets and Snacks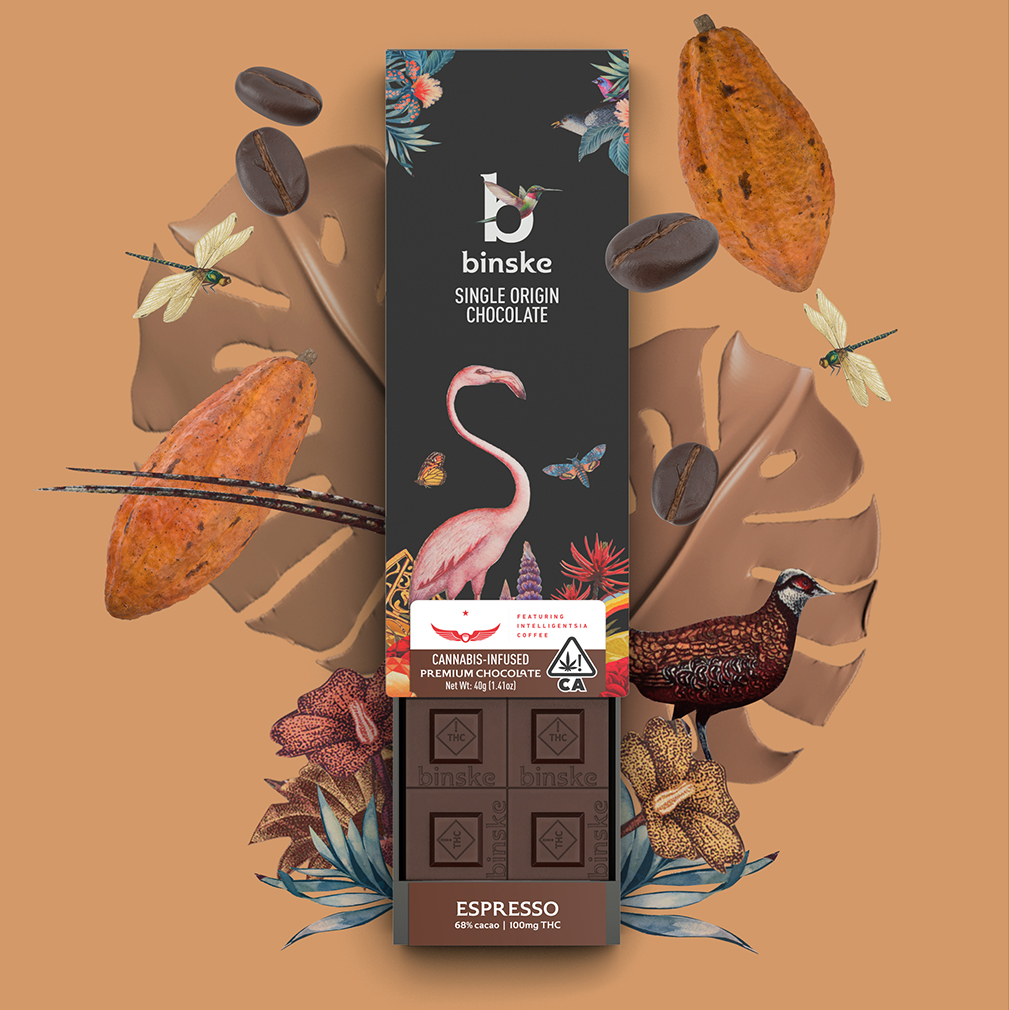 Binske chocolate bars are made with the world's rarest chocolate famously showcased by the late, iconic chef Anthony Bourdain on the CNN series, "Parts Unknown." Peruvian Pure Nacionàl Cacao is organically grown and sustainably harvested by a collective of local farmers and was named the "rarest cacao in the world" by the New York Times as they were once thought to be extinct. The finished product is smooth and rich, without any of the bitterness usually associated with dark chocolate. And, if that was not enough, each bar contains 100mg of THC. ($18 per bar) and they have also partnered with Intelligentsia Coffee for an extra buzz.
Luxury cookie brand, Last Crumb, are decadently handcrafted in Los Angeles and has become Hollywood's favorite dessert. They have just launched a new gift box that can be shipped nationally in the U.S. Expect cheeky names like 'better than sex," "Netflix and crunch," and "everything but the candles."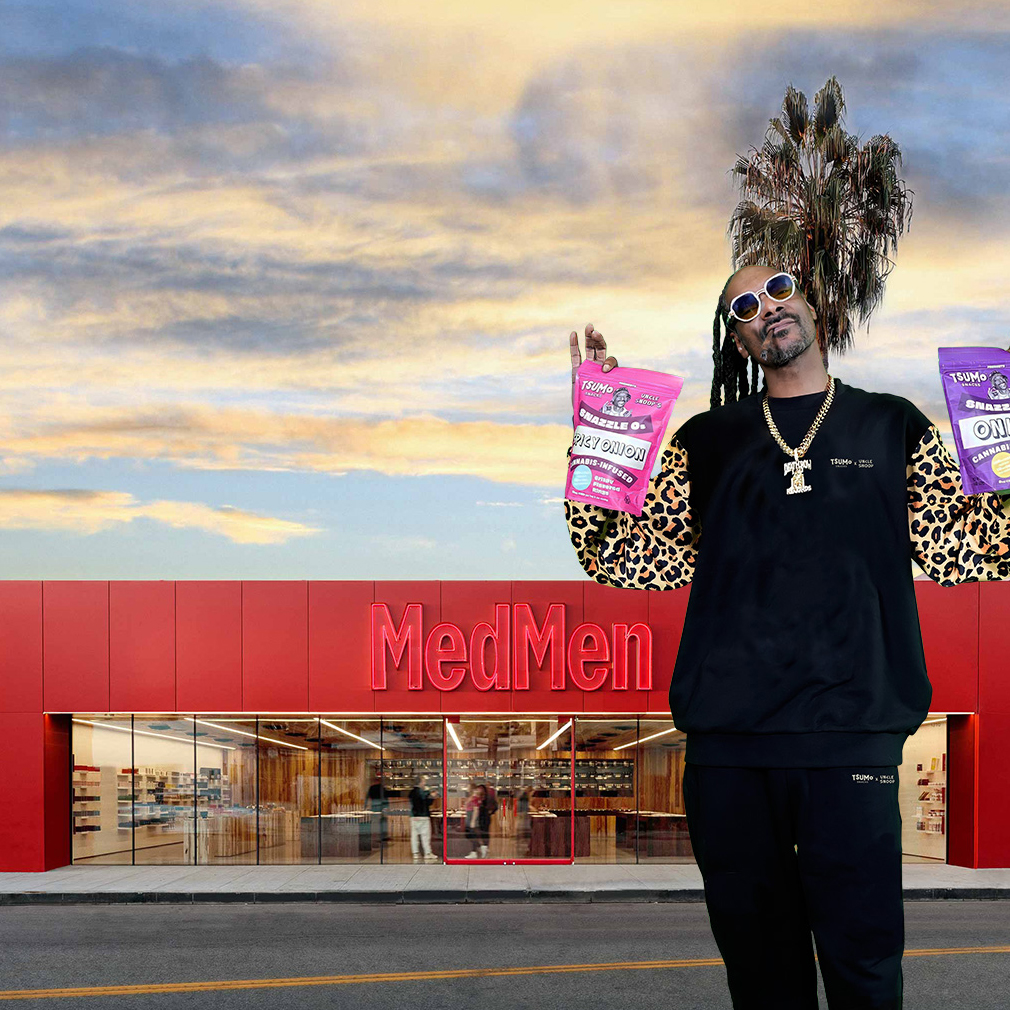 For a savory snack that makes a fun gift, rapper Snoop Dog and TSUMo Snacks have launched their partnership with the release of Snazzle Os, a new line of crunchy cannabis-infused snacks in Onion or Spicy Onion. Think Funyons + THC in 100mg bags.  And, like Snoop revolutionized the rap game, TSUMo Snacks are one of the only salty edibles brands on the market. Plus, you can wash these down with Snoop Cali Gold, a new Sparkling wine from, 19 Crimes and Snoop Dogg's first-ever sparkling wine. 
Wine Pairing Salt Blends are a great gift for a wine-loving-foodie ($34.)
From the kitchen of Barton Seaver, esteemed chef and author, and SKORDO, a family-owned online and local Maine destination for people who love to cook, the six handcrafted sea salt blends will pair with the world's most beloved wines from Cabernet to Chardonnay. Each blend is designed to deliciously season proteins, vegetables, legumes, and grains while complementing the flavor of each wine varietal.
Beauty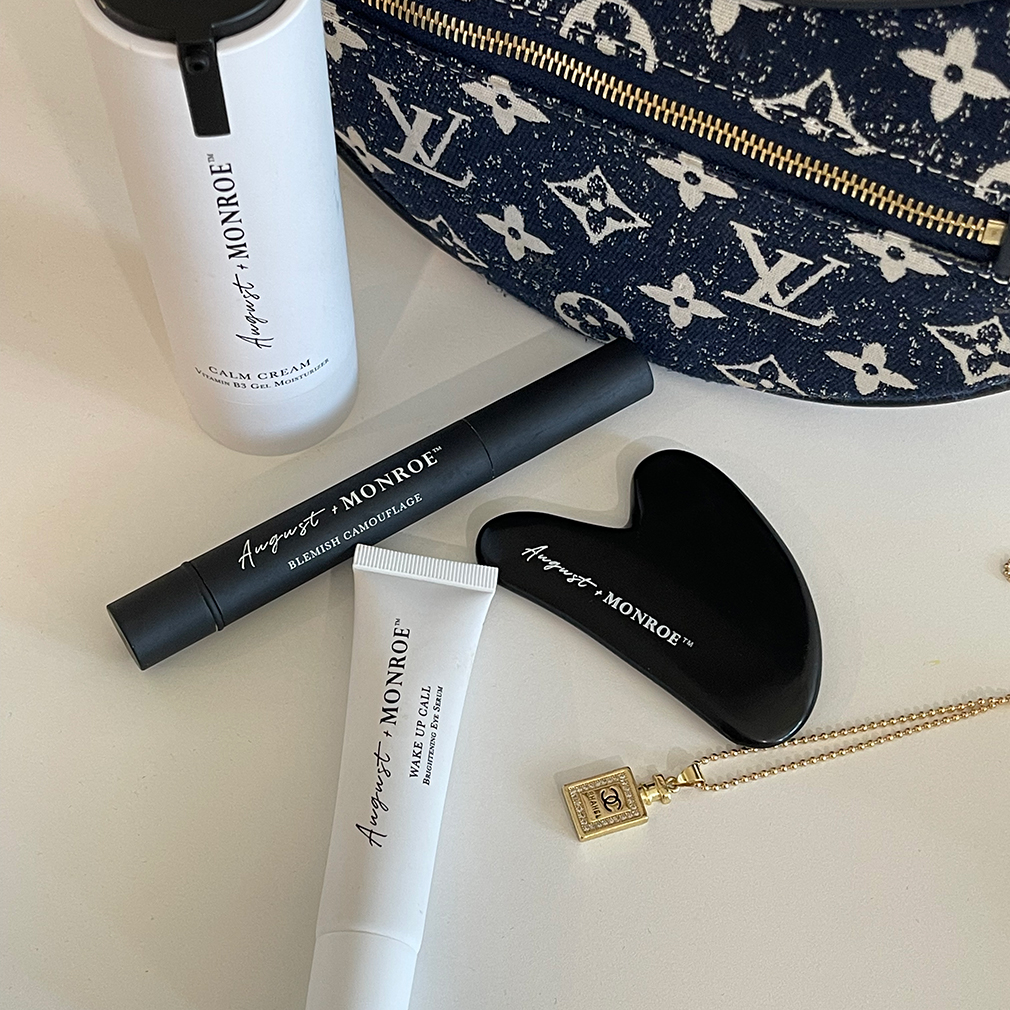 For a great stocking stuffer and much-needed relief from a long journey or night out, August + Monroe's Wake Up Call ($52) works wonders for hydrating the under-eye area and is packed with a Vitamin C derivative that prevents crow's feet and a patented cooling tip that decreases puffiness, redness, and dark circles.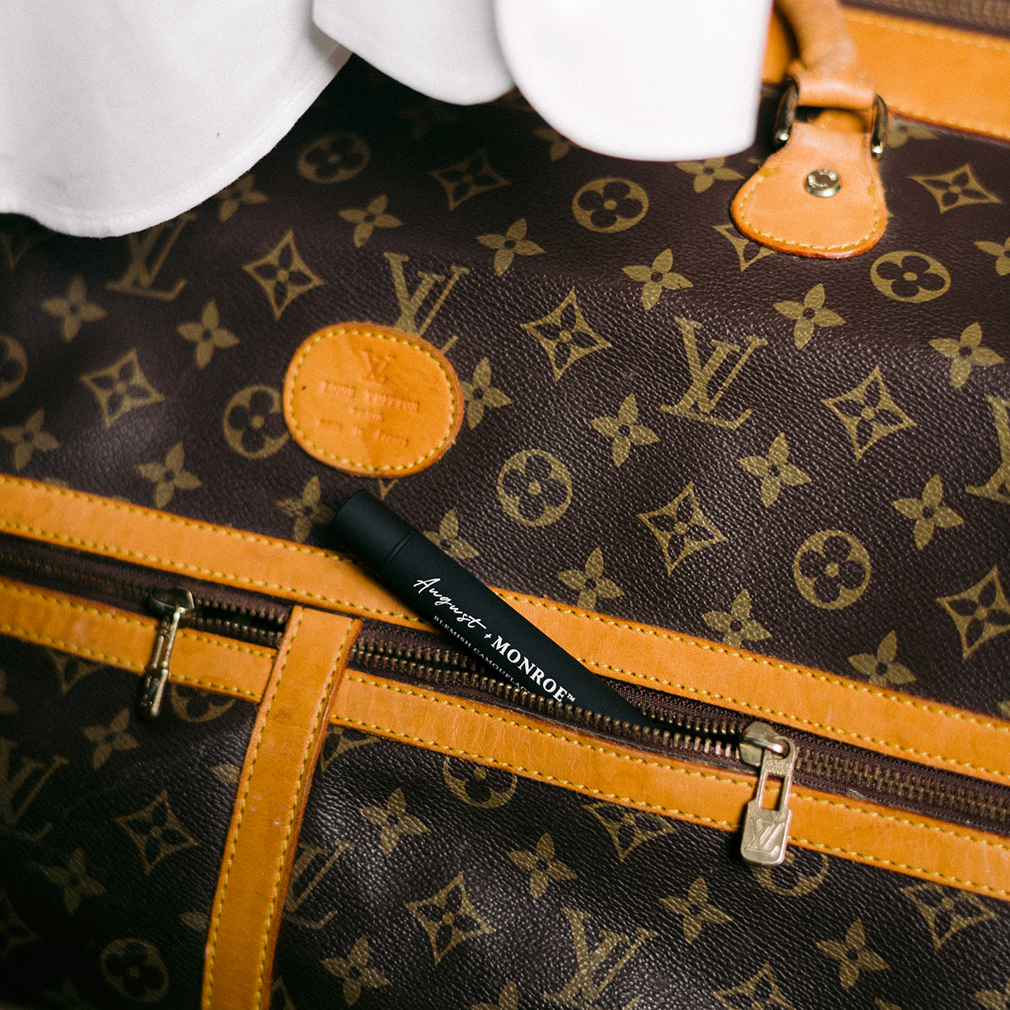 Electrify Hydrating Eye Masks ($20/4pack) are infused with caffeine, licorice and hyaluronic acid to wake up even the sleepiest jet-lagged eyes. These jelly eye masks visibly de-puff and brighten the under-eye area in 10 mins. For an extra boost, pop these shimmery indigo patches in the fridge.
Post-flight or long journey, BeautyBio has a new device, and a collab with Christian Siriano at Nordstrom, called "GloFacial." This tool ($199) goes beneath the surface to remove what we see on the skin. This is a pr- grade tool that can be compared to a several-hundred-dollar facial, yet can easily fit in your carry-on bag.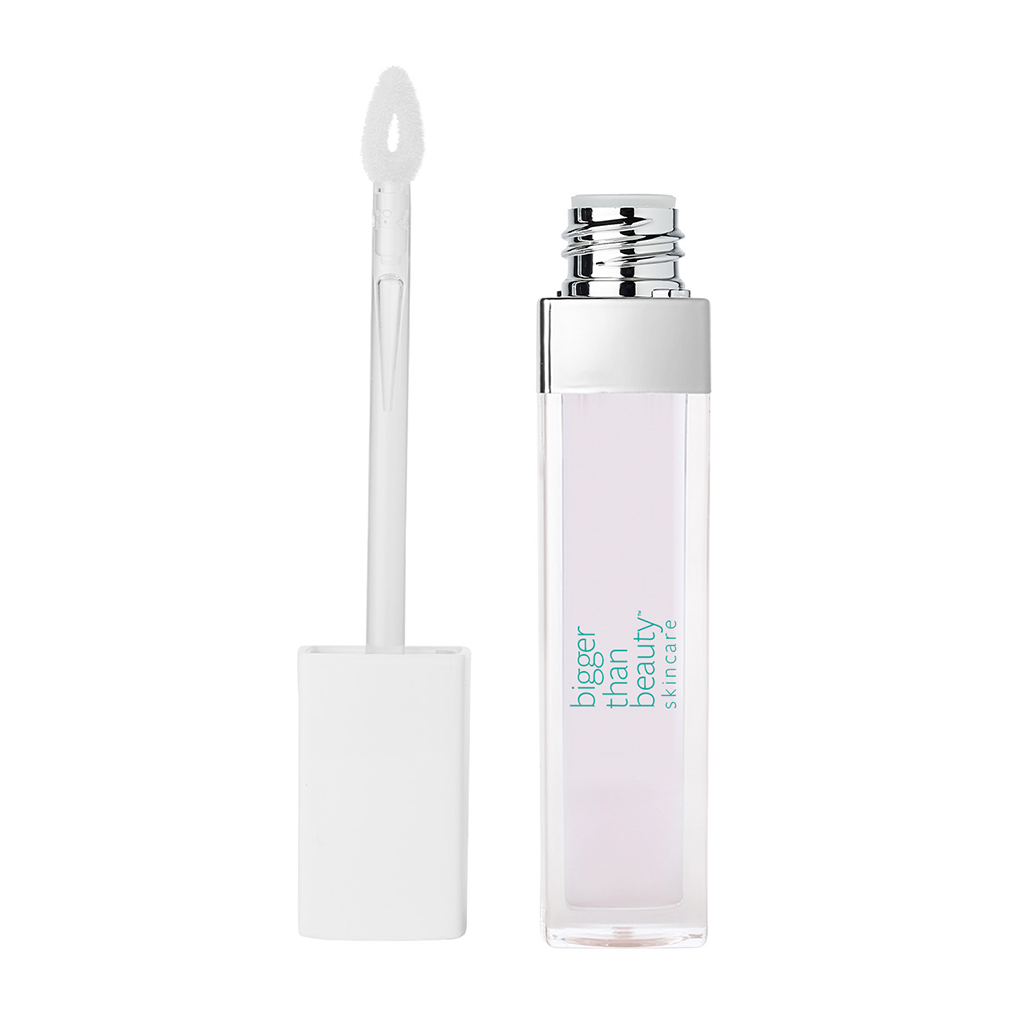 This beauty brand is dedicated to their giving mission, "Bigger than Beauty." Thrive Causemetics donates to women in need with every purchase focusing on different campaigns throughout the year. They have a wide variety of holiday sets, stocking stuffers and gifts under $50 and even under $25. With all purchases, Thrive Causemetics is the gift that gives back by donating to help communities thrive year-round. A few noteables include the Pumpkin Spice Latte Liquid Balm Lip Treatment™ ($26) and the Brilliant Eye Brightener + Mascara + Eyeliner ($68.)
Self-Care
As the holidays approach and the stress becomes real, it's important to prioritize self-care. The Inside Then Out's new journal, Dig Deeper, helps one look further in their mind, emotions, spirit to help clear out the stress and noise. The Dig Deeper Journal.is designed to support and empower your growth and mindfulness, it makes looking inwards and understanding yourself earlier With 180 prompts for intention, healing, and growth, and also makes a perfect gift for those loved ones who love journaling, looking for a way to start the path of personal growth, or need a way to unwind after a stressful day. Or gift one to yourself to start off your New Year's Resolution for a better you off on the right foot.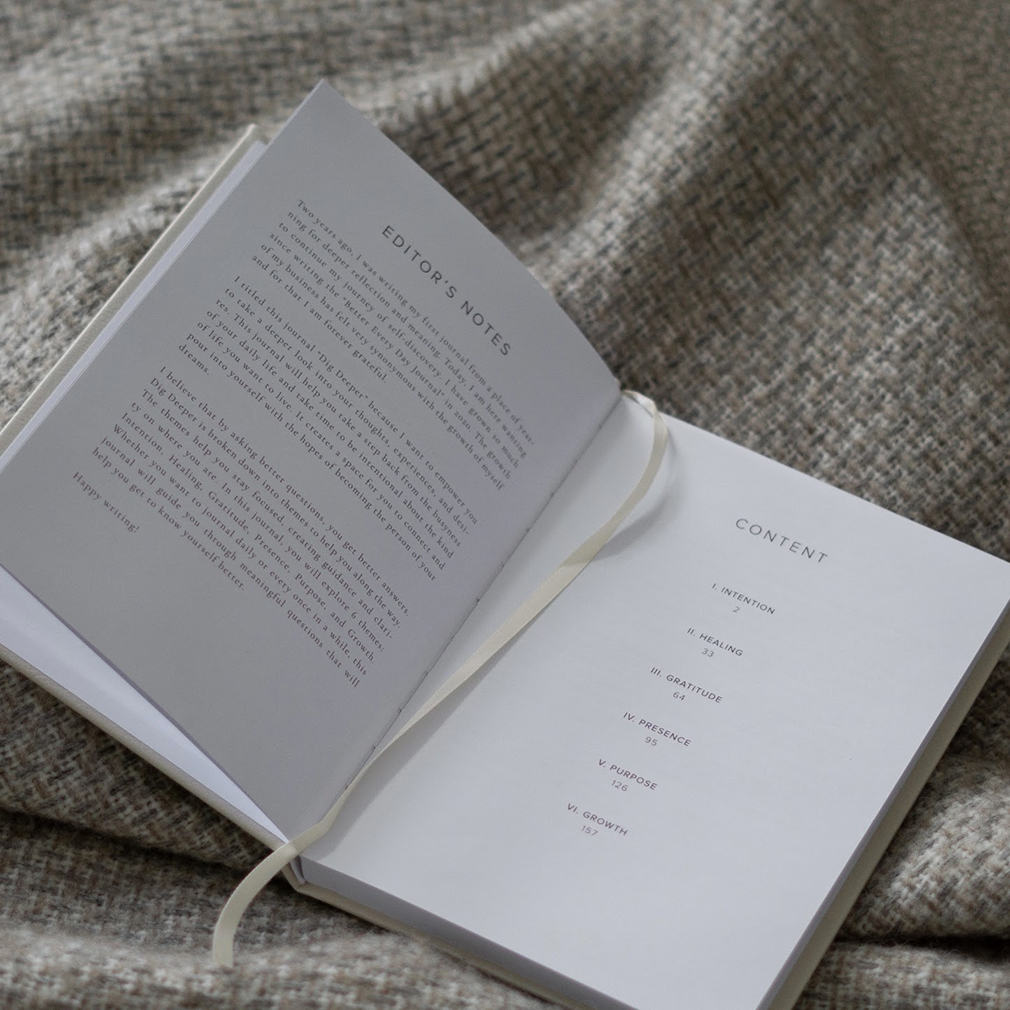 Trudon is a welcome candle for any home and now they have added The Alabaster range, Vesta. Discovered in 1807, the Vesta asteroid also hints at the name of a Roman deity, in ancient mythology, Vesta's presence is symbolized by a holy fire, an eternal frame. Fresh and floral, the scent mirrors the transparency of the alabaster container that lights up, composing a warm halo and a luminous presence.
Home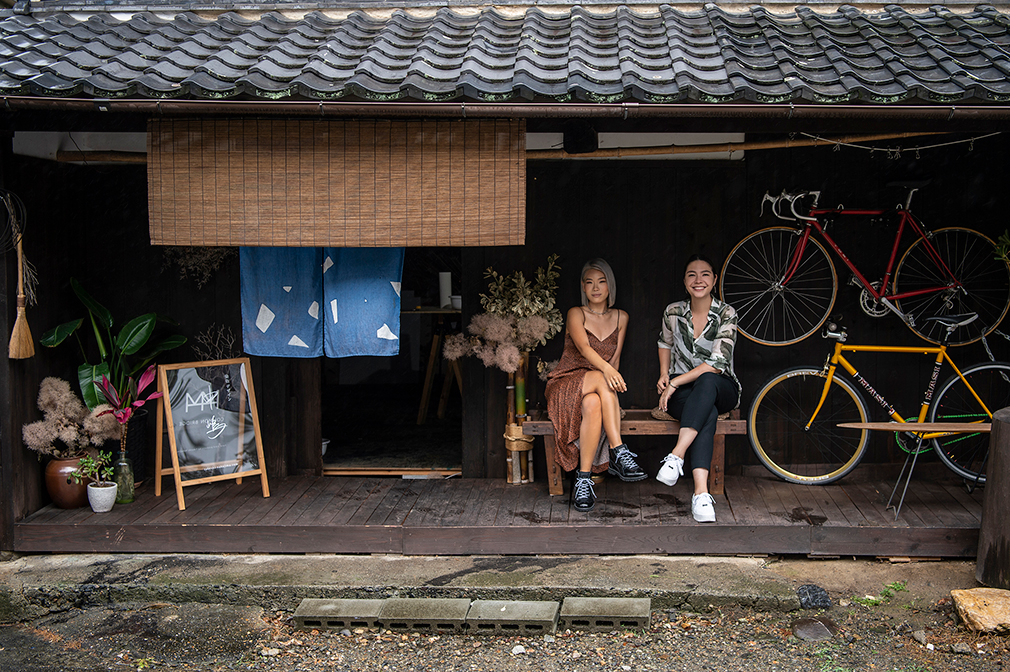 POJ Studio is a gorgeous converted kyo-machiya featuring the handcrafted wares also available on POJ Studio's site (all items ship internationally) in a home-like setting and also has a large workshop where guests can take many of the classes offered including the art of kintsugi and incense-making.
Founders Hana Tsukamoto and Tina Koyama created POJ Studio as a way to introduce handmade Japanese glasses, bowls, noren, decor and other items to a new audience with the goal of keeping the artisans in business and the traditions – many in danger of fading out – alive
The products in the store are always available for purchase on their site, which is also home to virtual versions of the workshops offered in the new shop. Some of their most popular items include Hako Incense, Kintsugi Kit, Hegi Trays and a selection of noren, and classes on kintsugi, making paper lanterns, shibori tie dye and more are available via video tutorials, masterclasses and private sessions which can be booked online. All products ship internationally and prices vary.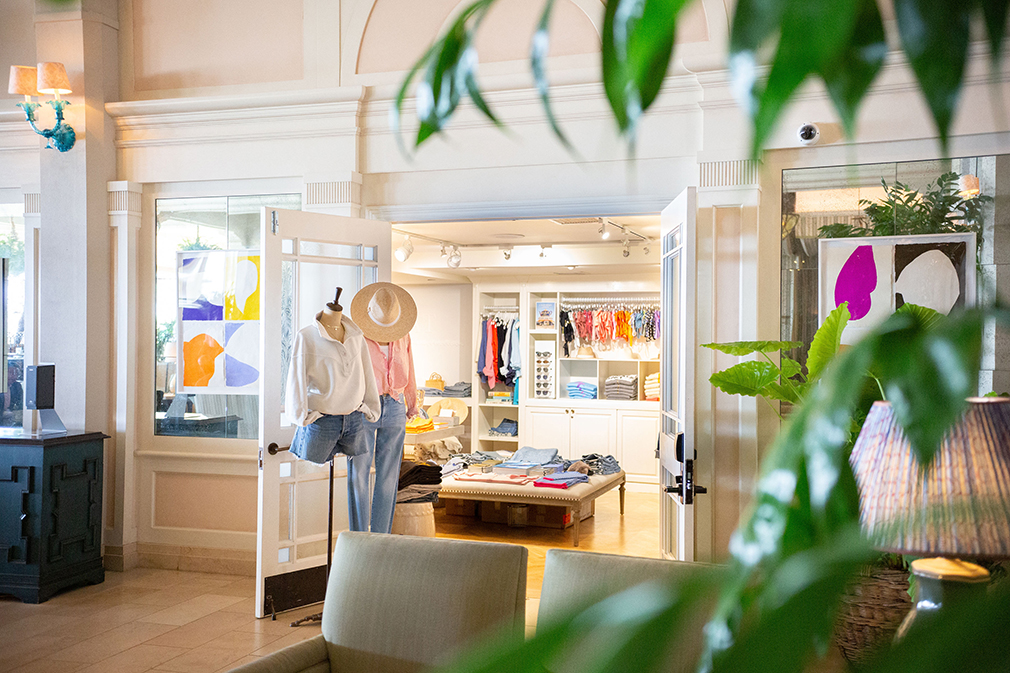 Clothing
What's not to love about a stylish boutique that is steps away from your resort room while on vacation? WHEAT is redesigning and elevating retail boutiques at five-star hotels and resorts across the world including WHEAT at Four Seasons Anguilla, WHEAT at Four Seasons Los Angeles Spa, and WHEAT at Hotel Casa Del Mar.
WHEAT's Collections, made for both Men & Women, make for the ideal gift for the style-conscious globetrotter. The Nashville Sweatshirt is incredibly soft, perfectly fitted crewneck sweatshirt for $132 and pairs perfectly with the Los Angeles Jogger for $138, a go-to monochromatic look for the long and short haul. Or, the Santa Monica Sweatshirt for $136 and the San Diego Sweatpants for $142. These sets are travel staples and come in colors Navy, Black, and Heather Gray, produced with eco-friendly sustainability in mind, and easy-care practicality as standard.
They also offer Travel Size Perfume Sets made with essential oils for $58 each that will instantly transport you to distant yet familiar climes. Exploring the distinctive points of the compass, WHEAT scents are South, North, East, West, and Home.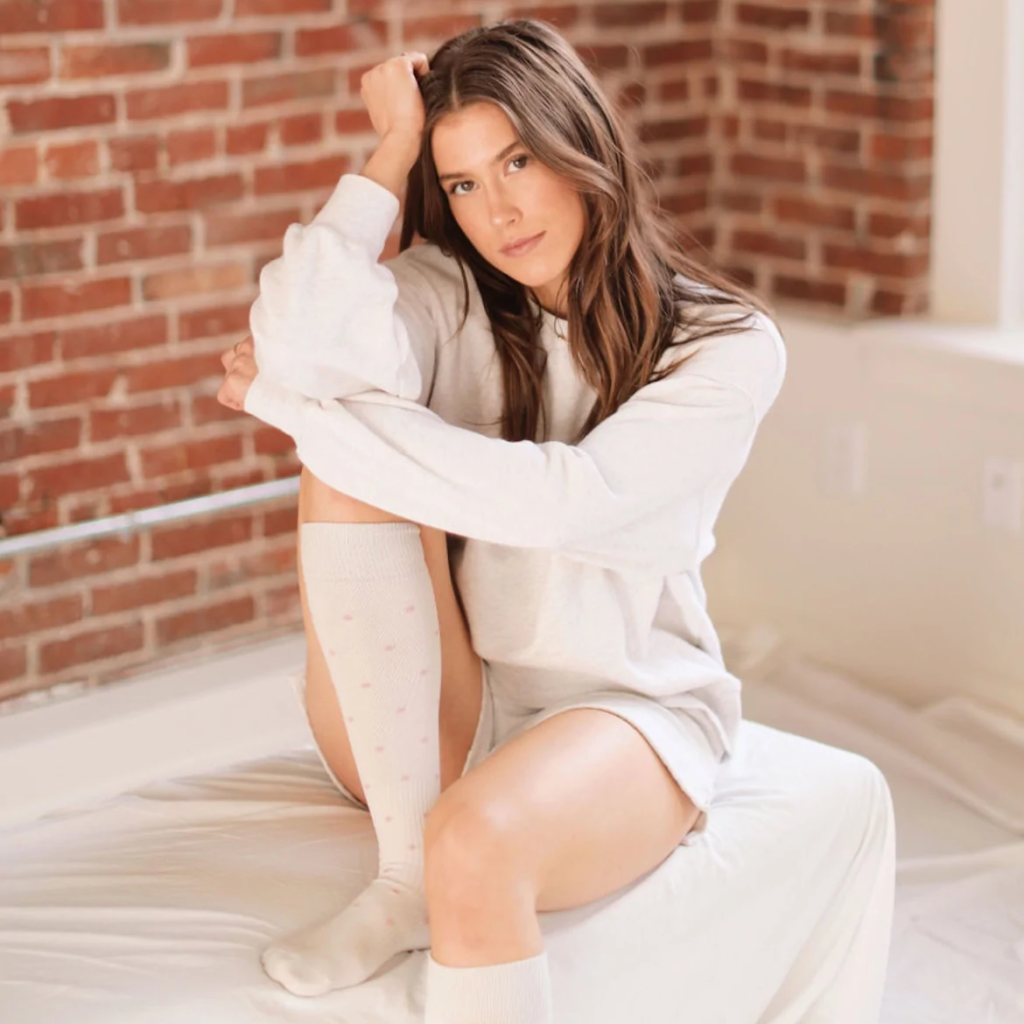 Good for any plane trip: Pear Compression Knee High Socks ($42) offer a gentle yet effective graduated compression technology that helps alleviate any swelling or pain in the lower legs, while encouraging natural blood and lymph flow to help flush your body of any toxins and rejuvenate your organs.
Modern Adventure
Modern Adventure partners with tastemakers to provide travelers an opportunity to share a travel experience with someone at the top of their craft in a destination that reflects its best expression. Inspired by the tastemaker's unique perspective, Modern Adventure designs and leads the trip. These make unique and inspired gifts for any traveler on your list.
The next trip is perfect for the foodie in your life. Chef Wes Avila of LA's iconic Guerrilla Tacos, Angry Egret Dinette, and Yucatán-inspired Ka'Teen is joining a small group on a trip to the Yucatán this December 4-9, 2022 as the featured tastemaker. This is a special opportunity to join the chef whose Mexican classics have garnered him nods in the James Beard "Best Chef" and "Best New Restaurant" category.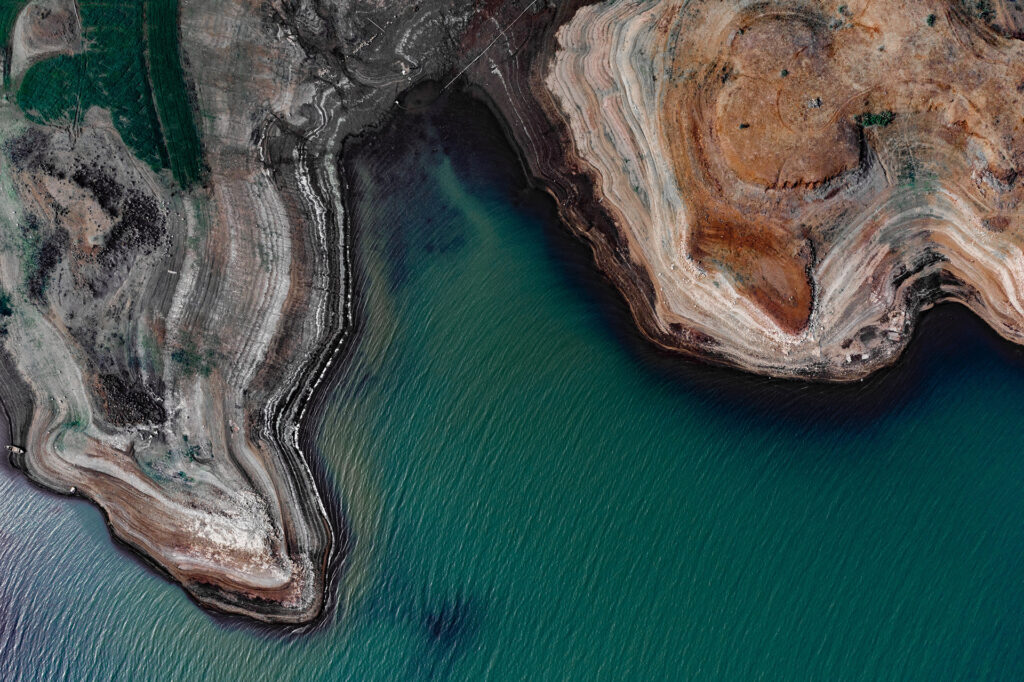 Memories
Another great idea is a photographic work of art from a beloved location. Driftward offers premium prints of favorite travel destinations. Choose from a list of artists and photographers with landscapes and ocean scenes from some of the most iconic destinations around the globe from Tahiti, Bali, Hawaii, and Laguna Beach in color or black and white. The sizes range and prices are also spot on starting at around $145 per print. Happy shopping!