With fall harvest still upon us in most wine regions, we decided to delve deeper than just a healthy pour of Cabernet and look into places where vino actually works to benefit you in some wellness and spa property treatments. And, it's no secret that certain grapes hold anti-oxidants and have been used for medicinal purposes for centuries. Here are some of the best modern-day vinothérapy treatments from Europe to California right now.
France
Of course, the French were way ahead of the game when figuring out how to maximize wellness with the grape.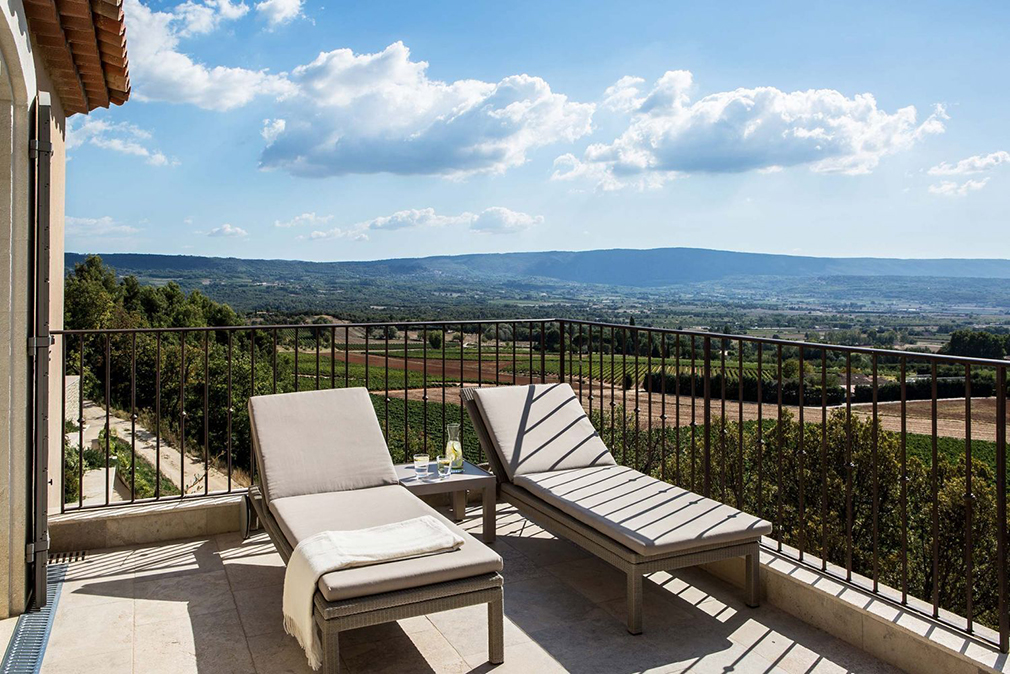 Coquillade Provence Resort & Spa offers signature treatments incorporating a scrub made from white grapes grown at the property's surrounding Aureto vineyards, and lavender from the fields that encompass the 100-acre hilltop estate in the heart of Provence. The spa uses the Parisian 'brand du jour' Biologique Recherche known for its astounding effectiveness using intentionally pure, raw active ingredients.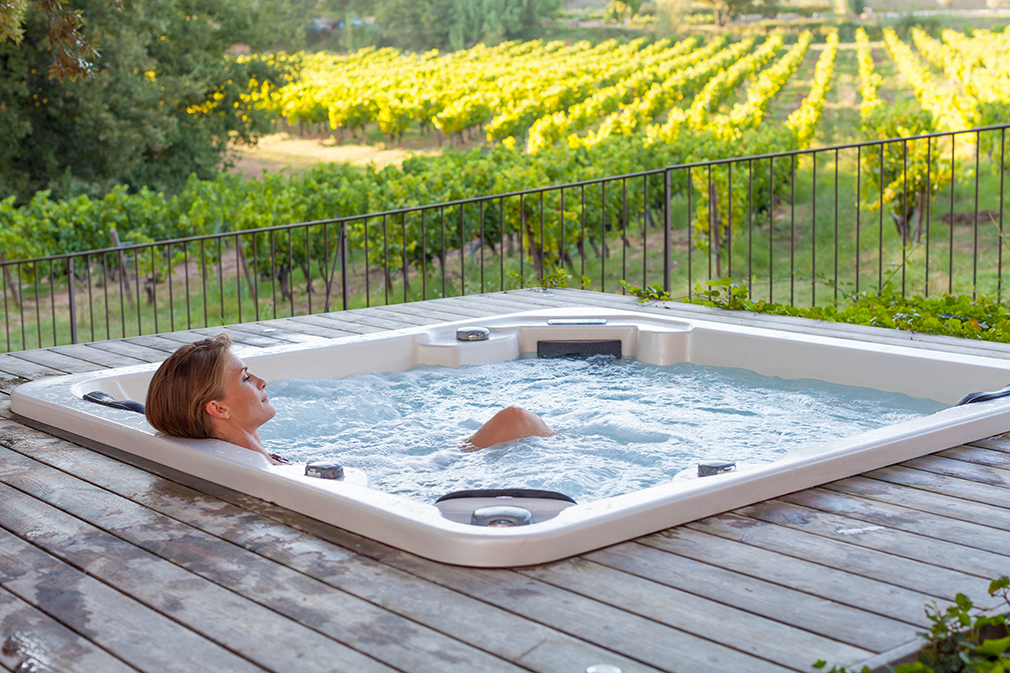 Portugal
Thanks to bespoke travel company, Scott Dunn, travelers heading to Porto and Duoro Valley will begin their trip on the banks of the Rio Duoro, staying at The Yeatman. The city of Porto's "wine hotel" is a dreamscape for wine lovers. From wine tasting to masterclasses to the Caudalie Vinotherapie Spa, which offers several treatments with its exclusive skincare products and therapies using extracts from the vine.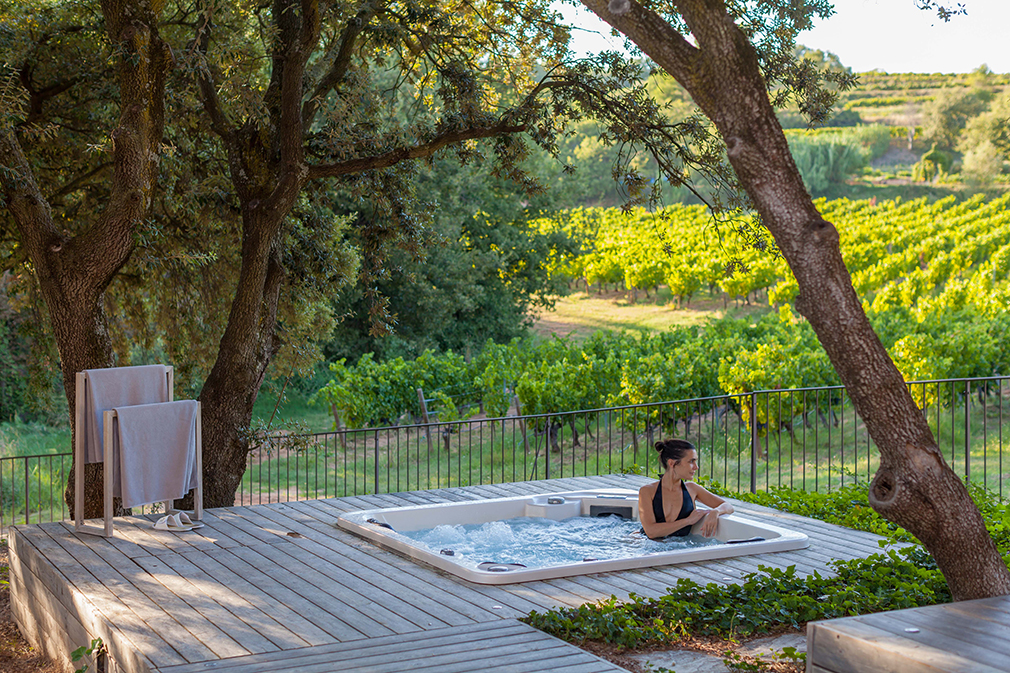 South America
Also under the Scott Dunn banner, visit Argentina and Chile on a wine lovers jouney. Set 30 minutes south of Mendoza, the award-winning Cavas Wine Lodge sits at the foot of the Andes in Argentina's most famous wine growing region. During their down time on the property, guests can indulge in the Bonarda Bath. This spa treatment is enriched with red grape extracts to stimulate the circulatory system along with essential oils and salts in a bath bomb.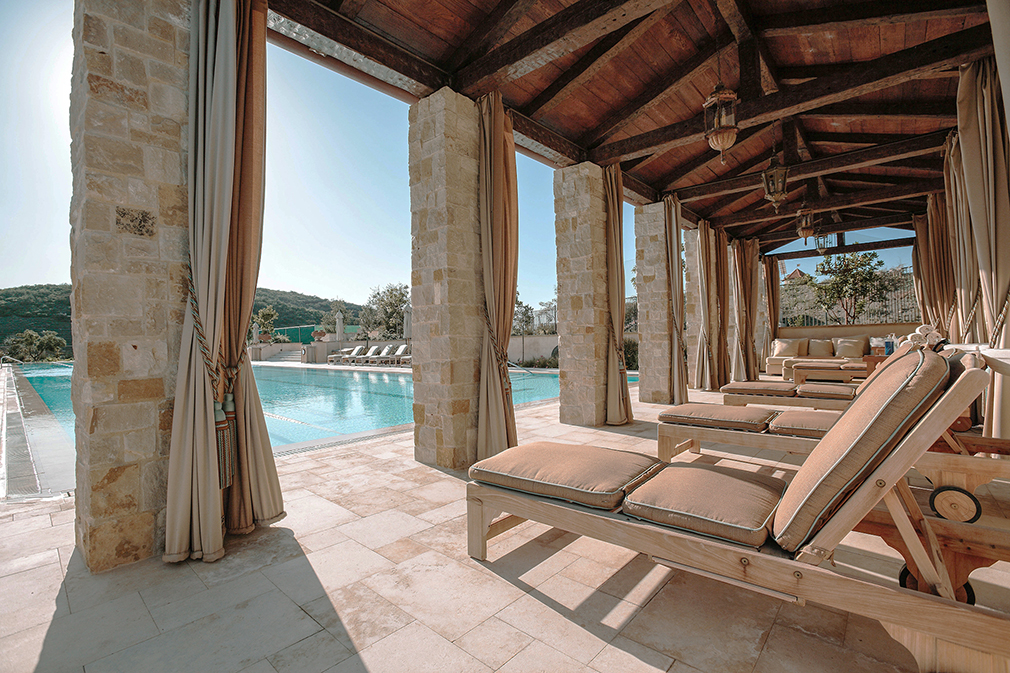 Southern California
With a Mediterranean climate and esthetic, Cal-a-Vie Health Spa in Vista, California produces Vinotherapie, a product line formulated with extracts from the spa's harvest of Cabernet Sauvignon, Cabernet Franc and Merlot grapes. The product line and signature treatments utilize antioxidant-rich derivatives of the wine-making process which include grape skins, seeds and pulp all of which contain numerous skin and health-enhancing components, such as vitamin C and E to strengthen collagen and increase elasticity and firmness.
Photos courtesy of Cal-a-Vie Health Spa.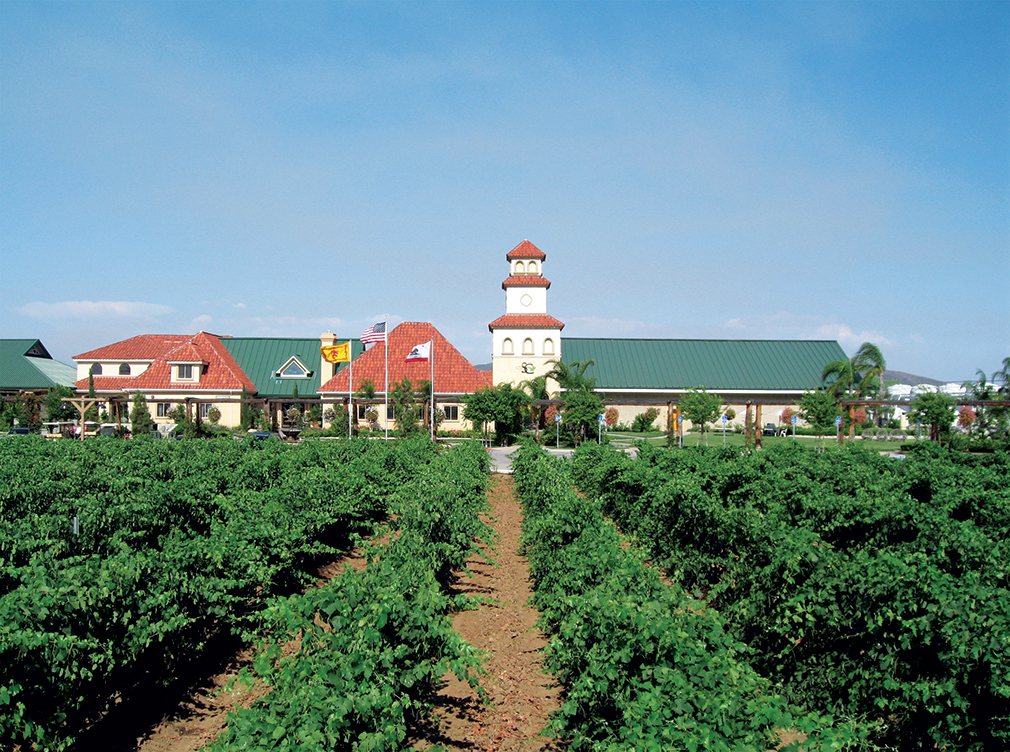 In the San Bernadino wine region of Temecula, the GrapeSeed Spa at South Coast Winery has a namesake Gorgeous GrapeSeed Facial Awakening on the menu. This customized facial is designed for the health and nourishment of your skin. You will feel balanced and energized with ingredients rich in Vitamin C, Pro Vitamins, and advanced botanicals which offers results for every skin type.
Napa Valley
Poetry Inn Napa Valley has a vinotherapy spa experience called the Lovers Duet which is couple's treatment that takes place in the privacy of the couple's spa outdoor shower. The goal is to stimulate your skin with an invigorating application of crushed grape seed scrub before a custom massage with locally sourced Be Here Farm + Nature bio-dynamic botanical oils.