We all love adventure travel – some more than others – but a good night's sleep while on the road is just as important and restorative as the bungie jump, zip line or game drive. We are still unraveling all the ways that sleep, or lack thereof impacts our wellness. A majority of American's lack sufficient sleep and according to the CDC about 1 and 3 suffer from some type of sleep disorder.
The hotel industry has been taking notice. Remember when the 'pillow menu' at top hotels was introduced? Now making sure your premium shut-eye is part of your travel experience has gone far beyond the place you lay your head. So, we thought you might like to check into one of these top spots before you check-out for the ultimate restorative experience.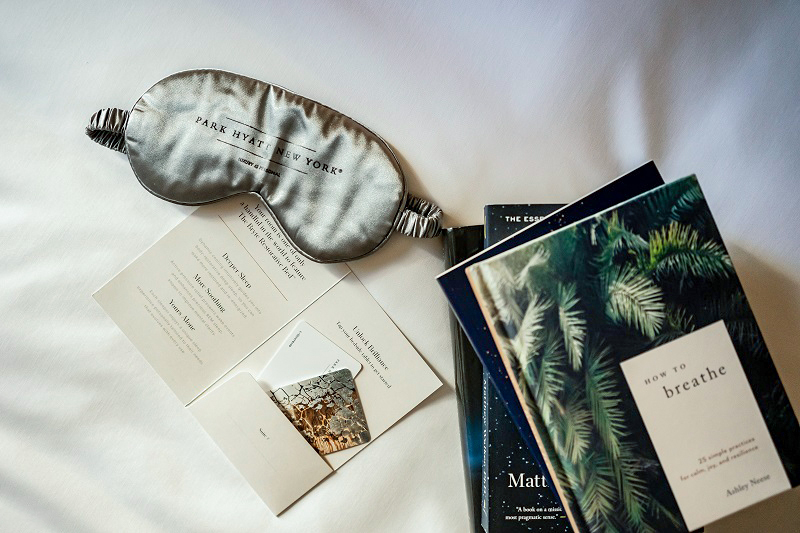 Specialty Sleep Suite
The luxury five-star Park Hyatt New York, located near many of New York City's most iconic landmarks and destination spots, recently announces the launch of its Bryte Restorative Sleep Suite.
Recognizing the growing demand for personalized in-suite wellness amenities and curated experiences, hotel took action with an elevated, restorative sleep sanctuary featuring The Restorative Bed™ by Bryte. This allows for individual heating and cooling with Circadian Climate technology. The suite also has partial Central Park views, one and a half bath and a separate living room. Serious sleep-enhancing amenities include a Vitruvi Essential Diffuser and signature "Sleep" Essential Oil blend with CBD, Nollapelli Linens, temperature-regulating fabric PJ sets, sleeping masks, Baloo Livingweighted blankets, herbal teas and a collection of sleep-related books.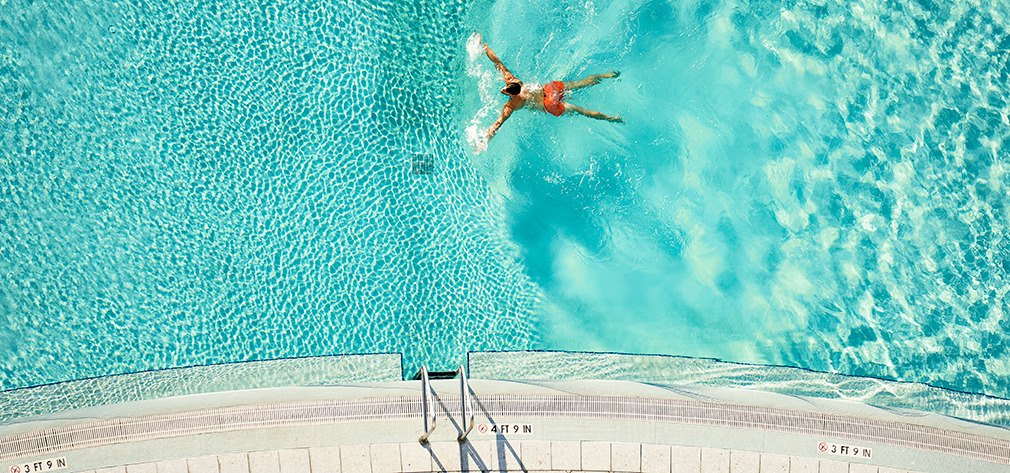 Get on the Sleep Circuit
For athletic-minded travelers, train and recharge just like U.S. Winter Olympians at Carillon Miami Wellness Resort by participating in the five-star resort's customized fitness and wellness programs designed to raise the bar on physical and mental health. The hotel is offering a Touchless Wellness 'Sleep Well' circuit,'
Following or in lieu of an Olympian-level workout with one of the 65 weekly fitness center classes, travelers can recover with the resort's touchless wellness treatments to soothe mind, body, and soul. These result-driven services promote relaxation and address a range of issues such as sleep health, anxiety, muscle recovery, mental and spiritual wellness, among others. After a tough workout, guests can book the Muscle Recovery Circuit to help relieve sore muscles. Ideal for athletes, runners, bodybuilders, and those experiencing pain and inflammation, the Muscle Recovery Circuit includes 3 minutes of full-body Electric Cryo, 15 minutes in the Prism Light Pod, 25 minutes of Halotherapy and Infrared, 30 minutes of Salt Float Bath Therapy, 25 minutes in VEMI, 20 minutes in the Somadome with a 'snooze track', along with beach and pool access.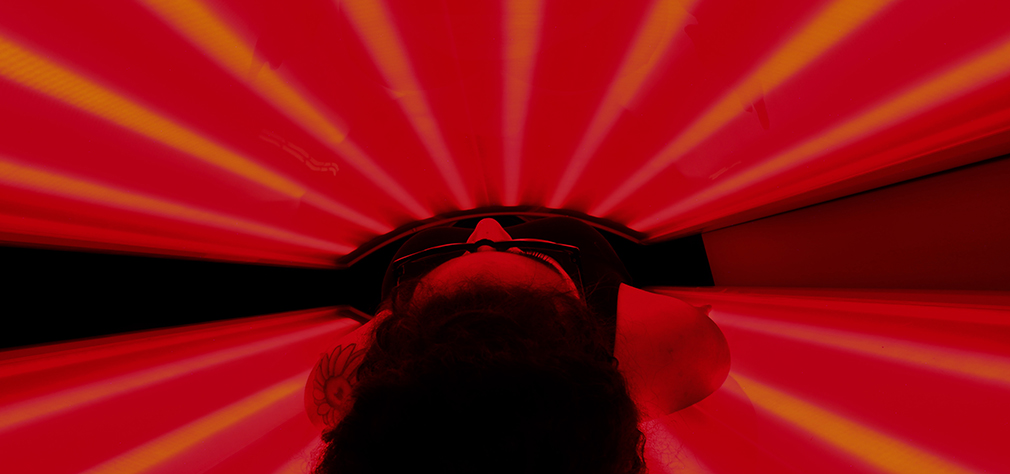 Lastly, for travelers interested in personalized health programs, the biostation at Carillon Miami offers cutting-edge therapies that prevent and reverse the effects of aging on the body. Led by the biostation's medical director, Dr. Martin G. Bloom, MD, offerings include HRT for Men and Women, Nutrient Therapy, and HGH & Peptide Therapy, as well as specialized wellness retreats that even the most athletic individuals can appreciate.
The result is a world of rest and serenity. Research continues to show how important it is to allow the body and mind to receive soundful rest. This series of treatments can aid to reduces stress, improve concentration, balance mood, boost creativity and even allow the body to reach new and improved levels of health. Disconnect and allow yourself to slip into a deep meditative state for a calming and restful effect – to help calm even the busiest of minds. This is ideal for those who suffer from insomnia or sleep disorders, stressed our burnt-out executives, parents, entrepreneurs and high performers.

Alchemy of Sleep
Designed to promote long-term solutions for peaceful slumber in the New Year – at a time when 'coronasomnia'continues to disrupt sleep cycles – new Alchemy of Sleep luxury retreats will run until June 2022 at Rosewood Miramar Beach in Montecito and Rosewood Sand Hill in Menlo Park, CA..
The hotels are responding to a growing challenge for travelers to find rest on the road.
50-70 million U.S. adults have a sleep disorder (15-20% of the total population)
60% say they struggled with pandemic-related insomnia
And, we all know that sleep is so imperative to one's overall wellbeing. Setting intentions for profound change in 2022, the different Alchemy of Sleep retreats at Rosewood Miramar Beach and Rosewood Sand Hill support the body's renewal and longevity for the year to come. Guests can opt for the two-night 'Sleep Transformation' or the one-night 'Dreamscape' packages.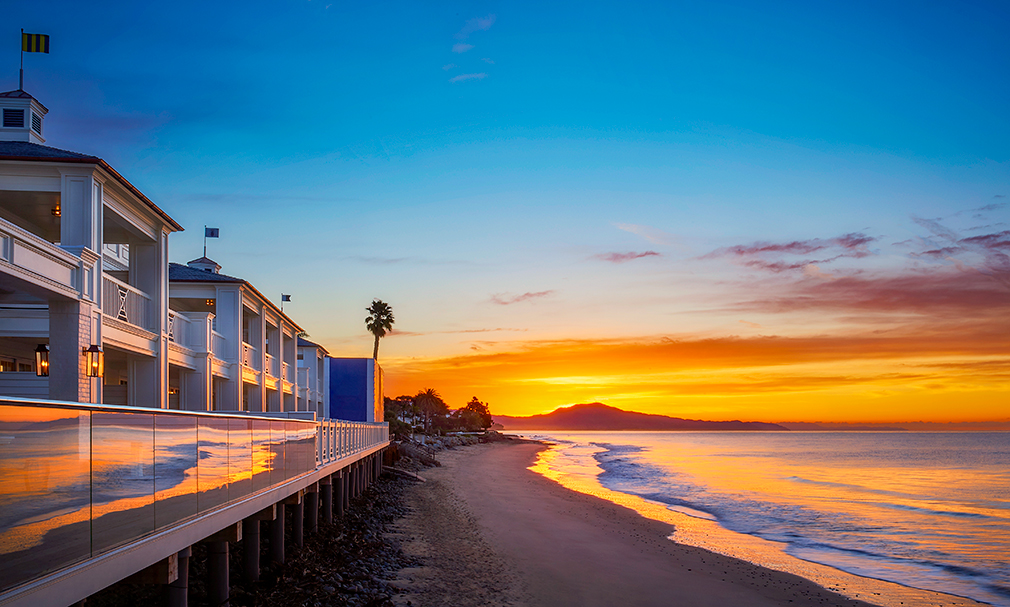 RESET in Colorado
Set at elevation surrounded by the beauty of the San Juan mountains, RESET Telluride is a private, ultra-luxury wellness and trekking retreat set to debut in May 2022 at The Madeline, a renowned Auberge property. The RESET experience is a six-night, six-day retreat, with three personalized pathways that empower every guest to challenge and indulge in equal measure, all while experiencing boundless hospitality in the greatest outdoors.
Each week, 18 guests begin the RESET journey with an intention and are guided by wellness experts toward their unique purpose and highest potential. You can expect daily half-day AMGA Certified Mountain Guides in the untouched mountain wilderness, but to elevate the healing properties of the treks. Guests also have unlimited access to RESET's exclusive wellness center, featuring state-of-the-art fitness equipment, holistic therapy spaces, and expert bodywork practitioners. They will guide you in oxygen enrichment, IV therapy, nutritional coaching, a variety of curated spa services that center around recovery.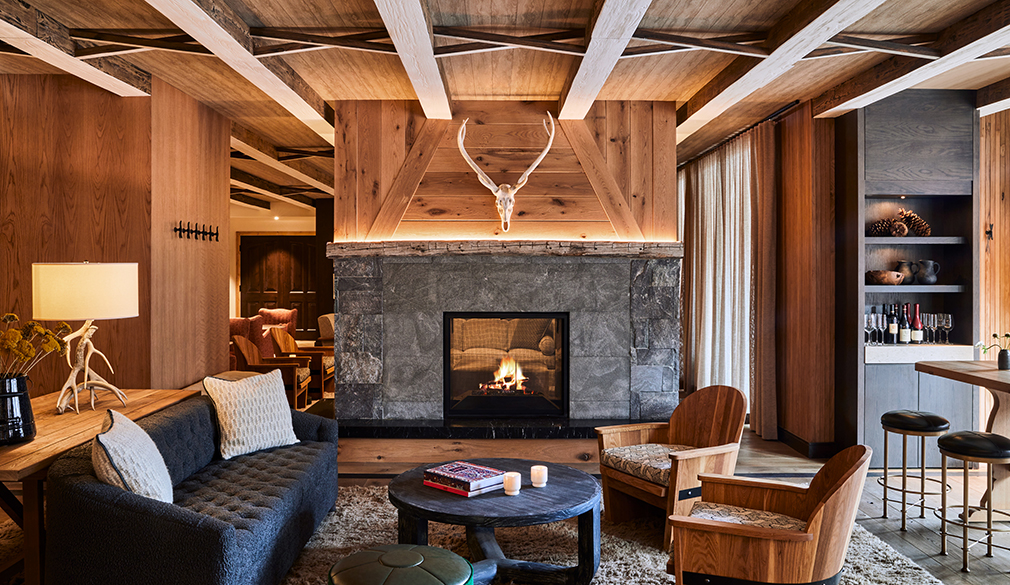 To soothe the mind and recuperate muscles, guests receive five 60-minute massages, thoughtfully customized to their needs and preferences. The experience ensures restorative sleep and sanctuary. Oxygen therapy has been thoughtfully placed in the guest rooms and meditation room to enhance and speed up guests' recovery during the weeklong program. Guests can also enhance their RESET Pathway with optional evening sessions, including cooking classes, education, music, guided meditations, sound therapy, kirtan and more. RESET has a special O2 program to promote more restful sleep and recovery. It also makes guests feel as though they are sleeping at a lower elevation.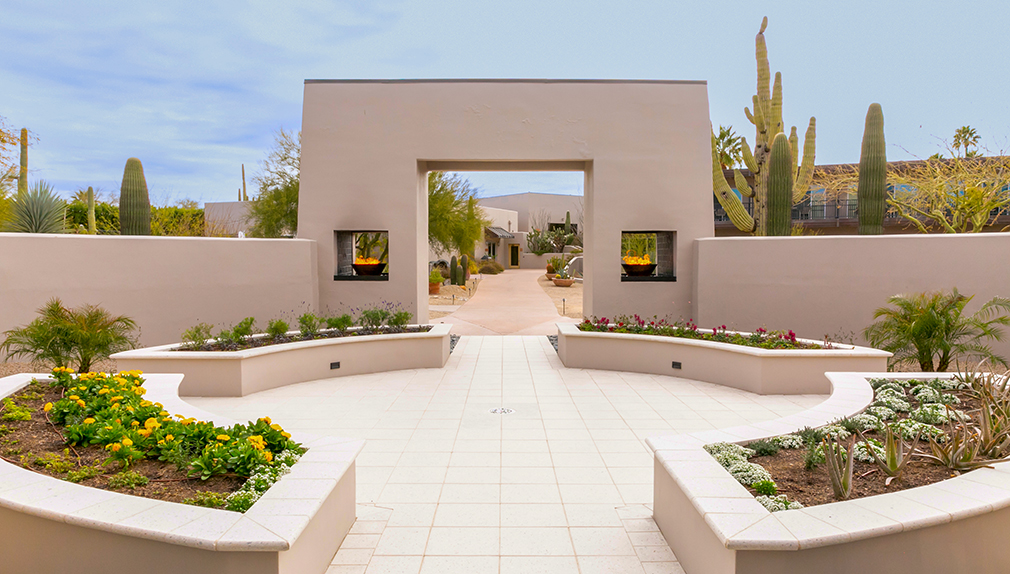 Blissful Sleep at CIVANA
Nestled high in the Sonoran Desert, the award-winning CIVANA Wellness Resort & Spa is a playground of well-being located just outside of Scottsdale in Carefree, AZ (yes, that is really the name of the town.)
The only wellness resort and spa to focus on happiness first, healthiness always, CIVANA provides time and space to awaken the soul, free the mind and connect. Grounded in principles of flexibility, personalization, and attainability, CIVANA is a premium destination for anyone looking for a highly personalized wellness experience that doesn't feel prescriptive, restrictive or regimented and leaves guests craving their next visit. Included for all CIVANA guests is access to countless distinct fitness, personal growth, and spiritual classes each week, including a special "Blissful Sleep: Meditation" experience, a luxurious and comforting practice to release deeply held tensions and calm the nervous system for a more restful sleep. The aspiration of this meditation is total surrender from the inside out. This experience is offered in the evening as a natural transition to sleep.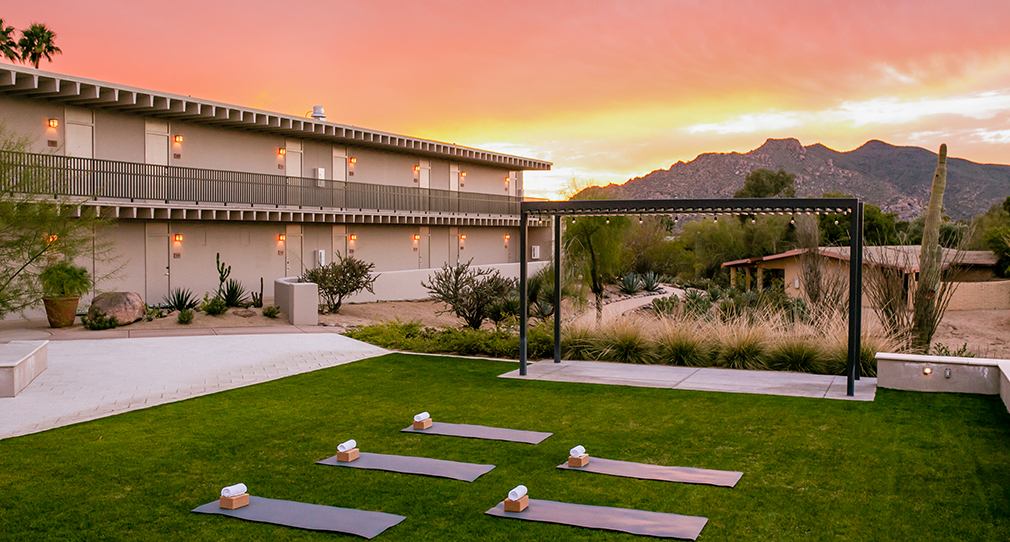 Hydration Room at Pendry
In a new partnership between Pendry West Hollywood's Spa Pendry and Hydration Room – known for its custom vitamin injections and IV treatments, hotel guests, visitors and locals will have access to this exclusive collaboration. With more than 17 locations in Southern California, Hydration Room is leading the way in providing accessible vitamin injection and IV therapies.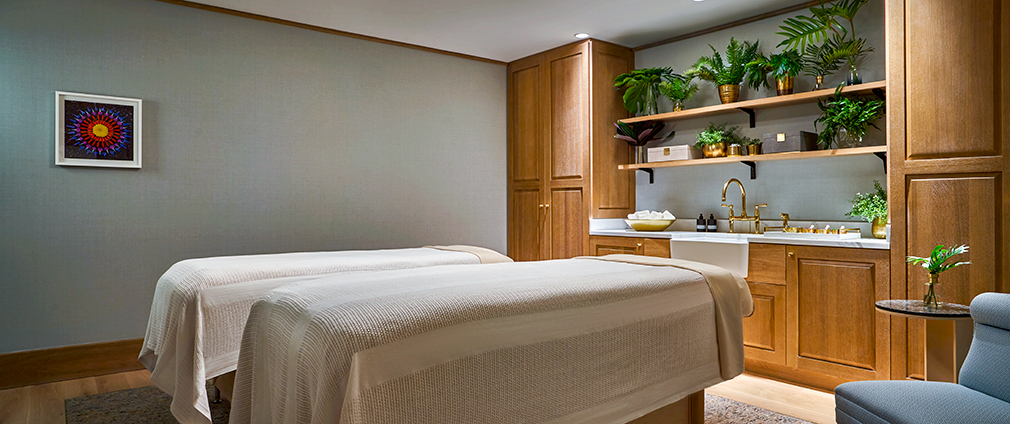 The first-of-its-kind partnership offers a special menu of treatments, including the exclusive Pendry IV, to help symptoms ranging from fatigue, stress and dehydration to immune support, jet lag revival and hangover detox and to ensure you sleep soundly.
Sleep is in the Bag
Lastly, before you embark, grab an Act of Wellness R&R sleeping mask – and we don't mean the kind that covers our eyes on a plane. Sleep is critical to the health of our largest organ, the skin, because as we cycle through various sleep stages at night our skin has the chance to repair itself. Without sufficient sleep, we shorten our skin's repair cycles and it can show outwardly in how healthy the skin looks and feels.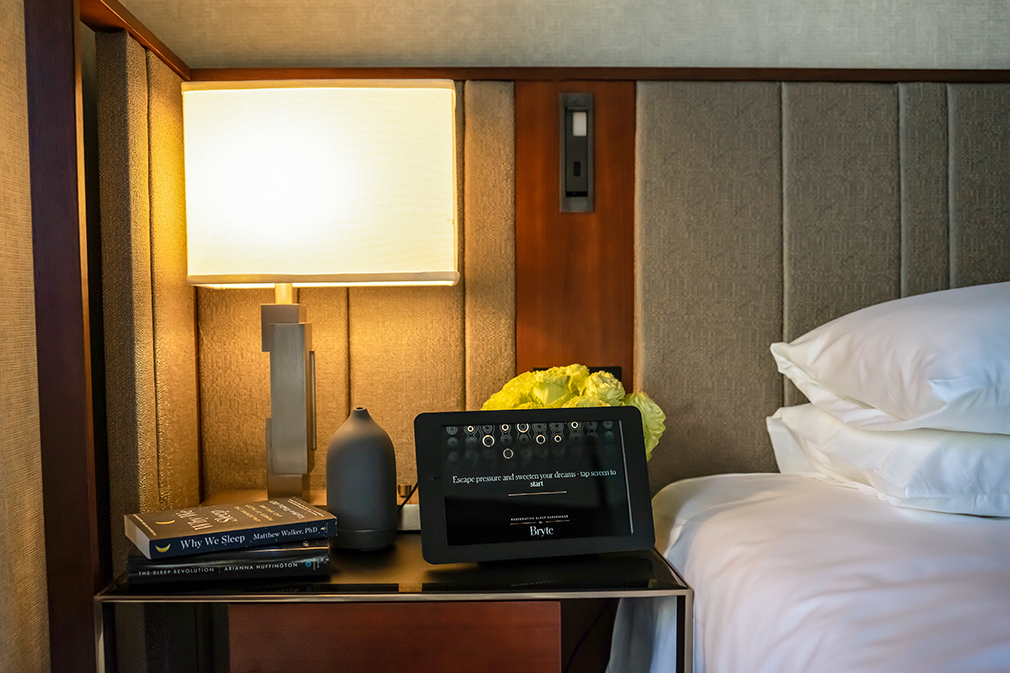 The ingredients in the mask were picked to boost the skin during the sleep stages our skin goes through each night. During those various stages, our brains produce hormones that help with day-to-day skin repair, protect the skin from damaging free radicals and produce collagen. This contributes to our wellbeing and happiness and, we know you want to look your best out there in the world.