TRAVEL DISH SPOTLIGHTS MICHELIN-STAR CHEFS, MASTER MIXOLOGISTS AND GLOBAL GOURMET TREATS THAT YOU CAN RECREATE AT HOME.
Culinary Institute of America graduate Chef Robbie Felice is the Chef-Owner of several popular restaurant concepts on the East Coast from Osteria Crescendo in Westwood, NJ to Viaggio Ristorante, Wayne, NJ.
Chef Felice staged at numerous Michelin-Starred restaurants across the globe, including Sergio Herman's two-Michelin-star Pure-C in the Netherlands, and two-Michelin-star The Jane in Belgium, before heading back to New York City in 2015, joining two-Michelin-star The Modern.
More recently, the chef has been traveling around the United States from Miami to the West Coast with his inventive Wafu-Italian omakase concept, pastaRamen, which melds Japanese and Italian ingredients and flavors such as sesame uni pasta carbonara. The buzz around these underground, invite-only events is akin to trying to get into a nightclub or score tickets to Hamilton. The lucky 16 or so people that make the cut each night enter a secret location for a multi-course communal meal paired with sake and an R&B meets rap playlist that seems to be choreographed with the wait staff's every move. There is also a unique open kitchen concept where you can walk right up to the chef and ask questions or take photos – welcome to a new age of fine dining that's approachable and fun. Due to its wild popularity, Chef Felice and his team are currently opening a brick-and-mortar more casual version also in the Garden State and hopefully, Los Angeles in 2023.
After trying this delicious and genius concept in L.A., we needed to find out more.
How did you come up with the pastaRAMEN, Wafu-Italian concept?
Ahhh the golden question! Honestly, it was a perfect mix of timing.  I was at a weird point where I had just opened my second Italian restaurant by the age of 30 and being that both were in NJ, I never really would get the hype I wanted to on a national level.  For about a year, I thought about ways to stand out or be different. I love to be different or not follow the crowd. I started doing research on Wafu Italian cuisine and Wafu pasta. What I loved most about it is it's not really a fusion—it's a real cuisine.  After researching more and hearing about how common it is in Japan and Italy, I knew I was on to something.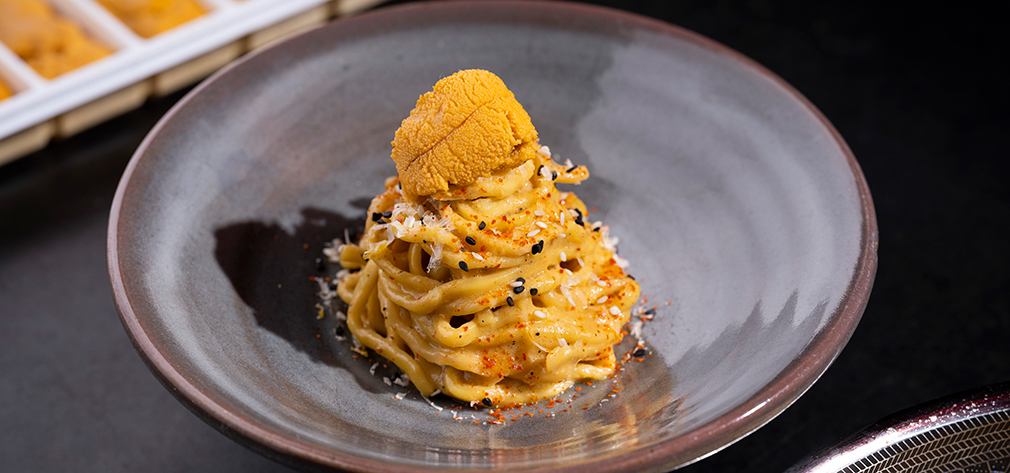 What made me grow to love it even more was the fact that there were less than five restaurants in America doing it. Unfortunately, right around the time that I was finally talking to the right people about potentially doing a Wafu Italian project, the pandemic hit. I had to really put all future projects on hold because it was time to make sure my restaurants could survive and thrive. Both Viaggio and Osteria were able to mold and adapt during that time, and about five or six months into the pandemic, I was able to put my foot back on the gas pedal. I went to a great friend—and now my business partner—Luck Sarabhayavanija and explained to him everything Wafu Italian. He loved the concept and cuisine. While Viaggio and Osteria were shut down at the beginning of the pandemic, I created my "Underground" Tasting Tuesdays, where I'd invite guests into my closed restaurant through the back door and closed curtains. I'd cook them some really cool tasting menus. People loved it so much that I had to make "Underground" Tasting Tuesdays and Mondays a thing (I ran out of Tuesdays). I used this time to get feedback on what people thought about Japanese-Italian flavors. This is what eventually led to Luck and me finding some of the coolest locations across the state of New Jersey to do a speakeasy, Prohibition-style, invite-only, omakase experience. PastaRAMEN was born. My new baby where I would be serving a max of 24 diners a night Wafu Italian.  Since then, we have tackled New Jersey, NYC, Miami, and Los Angeles.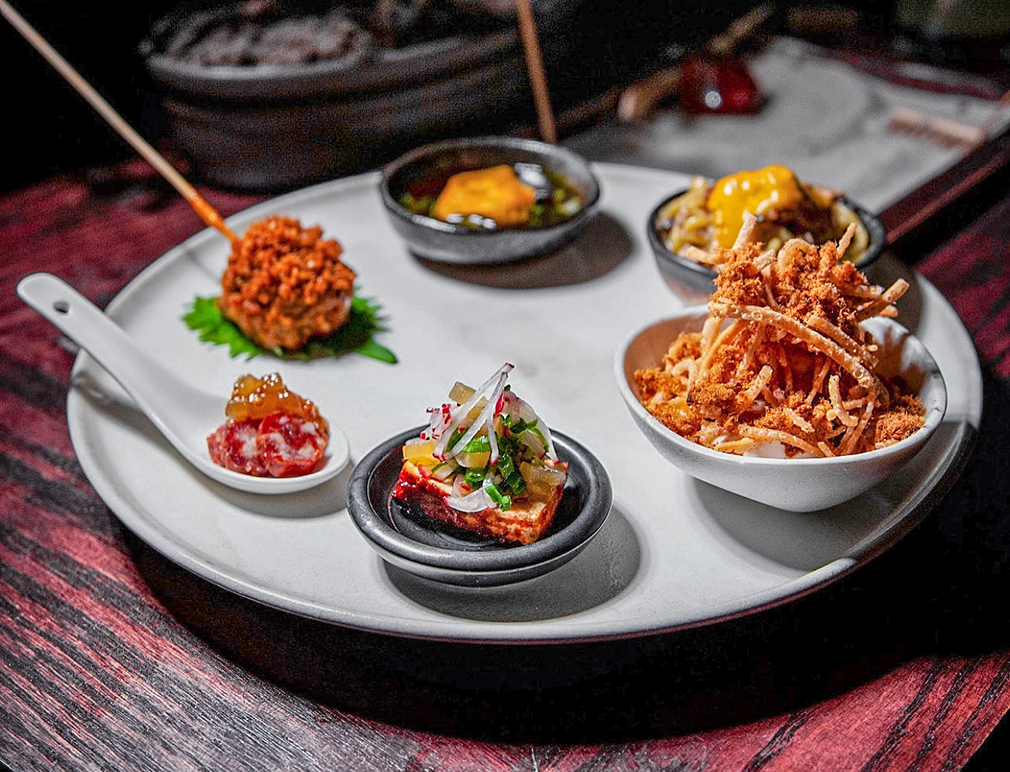 You have been doing these pop-ups around the country from the East to West Coast. What is your favorite city to work in?
Honestly all of them. As a Chef and an entrepreneur, the ability to travel goes away. As a young cook, I was lucky enough to be able to cook all around the world and live in so many different places. Once you decide to settle down and open your own place, it's hard to do this. So, by creating this pop-up that we took to so many different cities, it gave me the ability to travel, live and cook my new cuisine. I was able to not only take it to my favorite cities and live there, but also put a little Robbie Felice pastaRAMEN mark on each.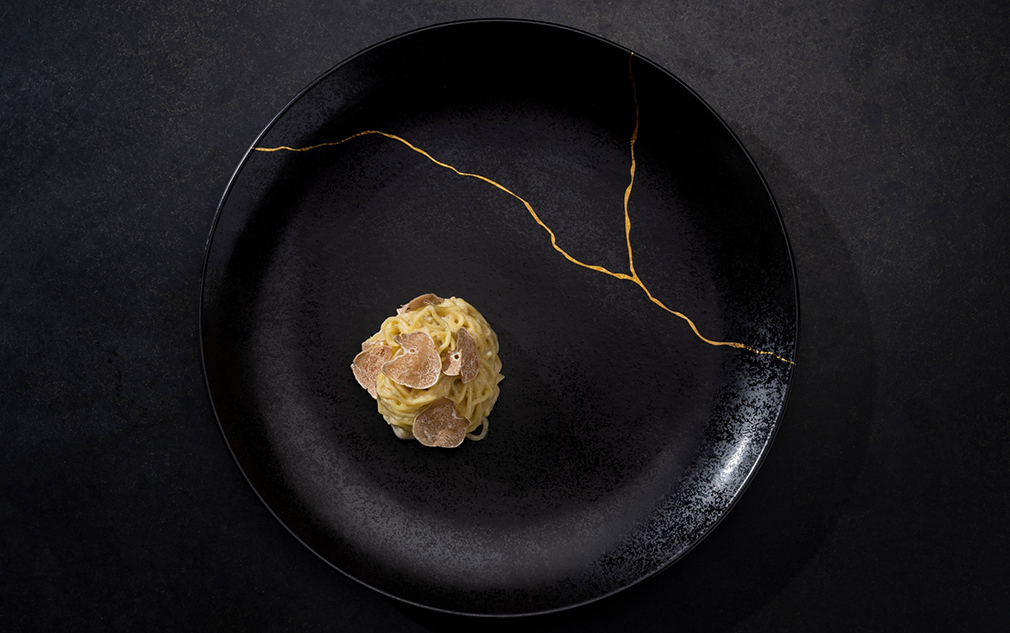 What are your favorite international cities to travel to for inspiration in the kitchen and why?
Traveling anywhere in my opinion opens my mind and gives inspiration for the kitchen. I lived in Holland for a while and that place really touched me and inspired me more than most places. Obviously, all my time in Italy did wonders for me. Traveling to new countries and experiencing new cultures and cuisines is so important.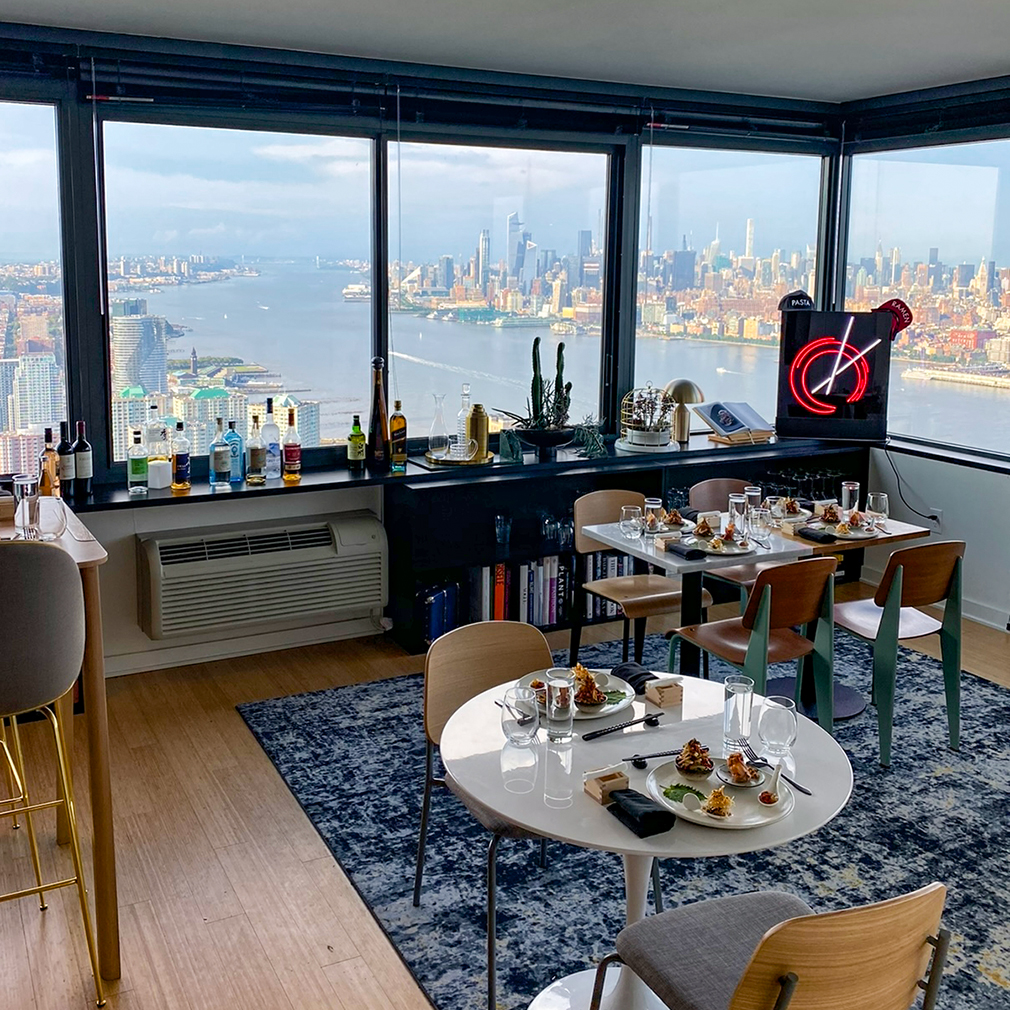 Tell us about your plans for the new concept and how it will differ from your other restaurants and pop-ups.
Both Viaggio and Osteria Crescendo are my first two restaurants that are both already open and both in New Jersey.
We are opening our flagship pastaRAMEN in Montclair, NJ.  This will differ from the traveling Omakase pastRAMEN. This will be a more casual version.  I like to tell people to imagine going to an Italian ramen shop.
What's next on your opening or travel schedule for 2023?
I usually don't like to give these out! I never want to be one of those people that says all these things and does not deliver. But I definitely have some of my biggest plans for 2023. Let's just say lots of new restaurants, new concepts and new cities. Huge plans for pastaRAMEN and a few other things I have in the works. As for traveling, I'm sure I will be traveling a lot with all these new projects, but hoping I can make it to Japan. Maybe even for the first time in a long time take some sort of pleasure vacation.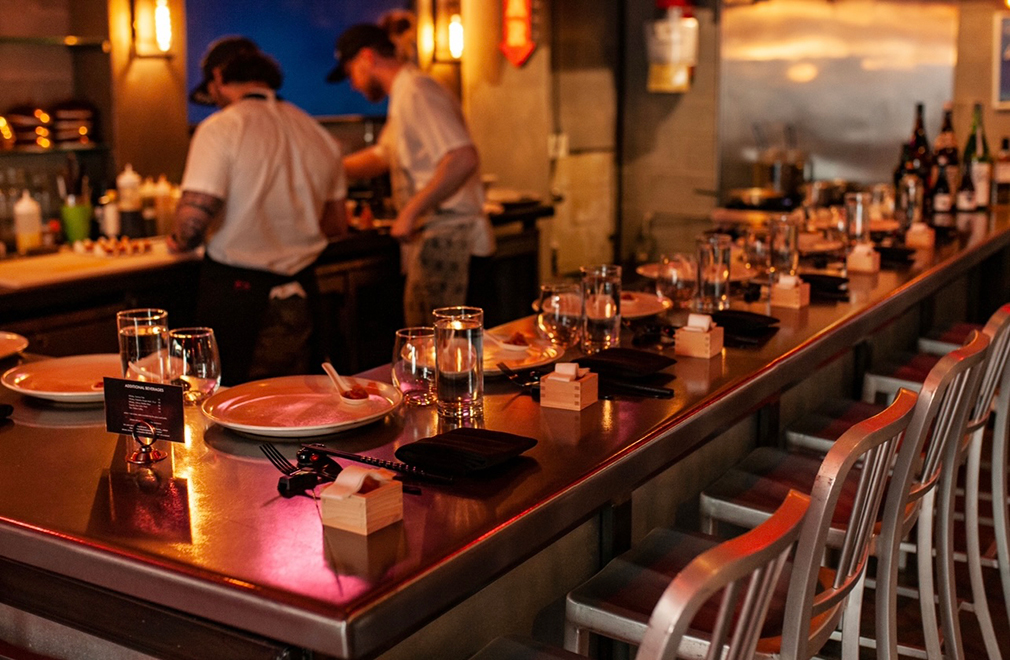 Ginger Soy Pork Ragu with Parmigiano Reggiano
Serve this Wafu Italian-style pork ragu with your choice of pasta. If you can't get your hands on some cavatelli (Chef Felice's first recommendation), rigatoni is a great second choice.
Ginger Soy Pork
2 quarts water
2/3 cup Kikkoman Soy Sauce
1/3 cup sugar
1 tablespoon Kikkoman Sesame Oil
3 oz fresh ginger, peeled and sliced
6 lbs. boneless pork butt
Miso Soy Sesame Butter Sauce
1/3 cup Kikkoman Soy Sauce
1 teaspoon Kikkoman Mirin
1 teaspoon white miso
1 tablespoon Kikkoman Sesame Oil
1/2 lb. unsalted butter, cubed
1 teaspoon fresh grated ginger
Garnish
Cream
1 cup grated Parmigiano Reggiano cheese
Pickled ginger
Directions
To prepare pork, bring water, soy sauce, sugar and ginger to a boil in a large pot. Let cool, then place pork in brine. Cover and refrigerate for 24 hours.
Return to a boil and cook over low heat, covered, for 4 hours or until meat shreds easily with a fork. Remove pork from the pot and shred in a large bowl.
Bring braising liquid to a boil and reduce by 2/3. Add to pork a little at a time until pork is nicely coated and seasoned with reduced brine. Use sparingly to avoid making the pork too salty.
To prepare Miso Soy Sesame Butter Sauce, place soy sauce, mirin, miso and sesame oil in a small pot and bring to a boil. Remove from heat and whisk in butter to emulsify. (The mixture should look like a thick soup.)
Bring a large pot of water to a boil and season liberally with salt. Cook the pasta of your choice al dente. 
Place 3/4 cup pork in a saute pan with 1 tablespoon miso butter and 1 teaspoon fresh grated ginger. Cook for 1 minute then add a drizzle of cream. Add 1 serving of cooked pasta and cook until heated through. Transfer to a plate and sprinkle with 2 tablespoons Parmigiano Reggiano cheese. Serve with pickled ginger and additional miso butter sauce as desired.