Award-winning chef, cookbook author and Food Network personality, Giada De Laurentiis, recently launched Giada Catering, powered by Patina Restaurant Group. This new venture for the bubbly chef is an immersive, Italian-inspired service that will provide Southern California with new culinary adventures.
De Laurentiis is reimagining the traditional catering experience with an emphasis on entertaining. With four curated themes— Amalfi, Milan, Rome and California Italian—the menus, cocktails and tablescapes are inspired by their locations. Bringing events of all sizes to life while encouraging connection and conversation, from San Diego to Santa Barbara. The launch marks a full-circle moment for the Emmy-award-winning toque who was a private chef in Los Angeles early in her career.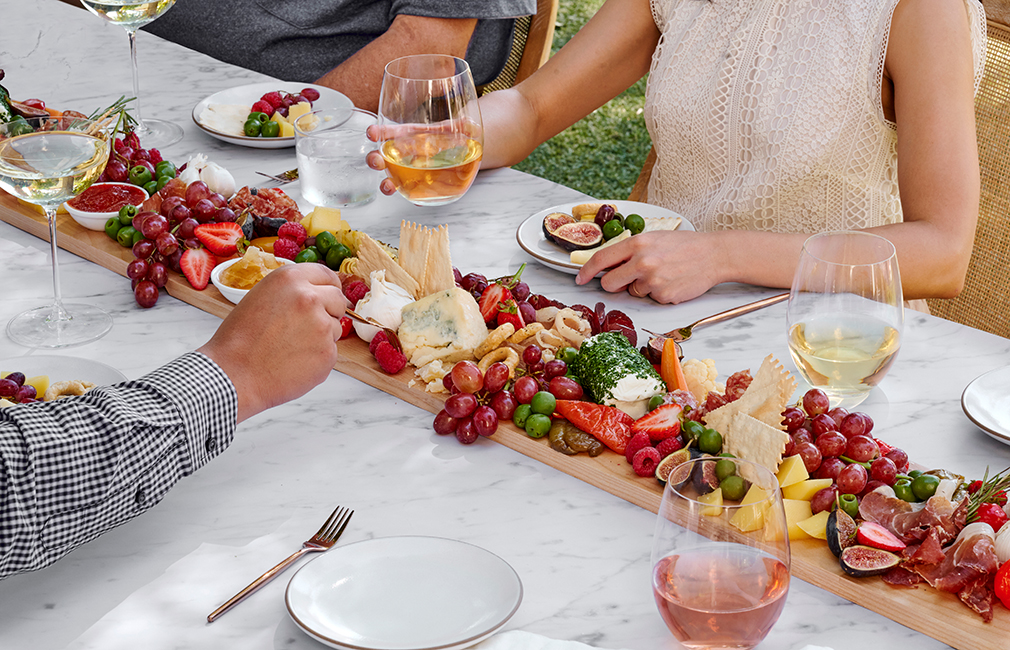 "Giada Catering combines two of my greatest passions: entertaining and bringing people together through food," she said. "Staying true to my early catering roots curating, preparing and delivering delicious menus out of my home kitchen, Giada Catering delivers that same authentic spirit to Southern California events with immersive inspirations centered around connection."
Four Inspirations
The four menus, dubbed "inspirations", feature dishes from Giada's Las Vegas restaurant, as well as exclusive new offerings. Each dish is made using premium ingredients such as imported, DOP-certified tomatoes from Italy, handmade pastas crafted by in-house and locally sourced fresh California produce.
Amalfi focuses on seafood-forward dishes like branzino with Tuscan bean Rrgu, the chef's famous lemon spaghetti (see recipe below) with jumbo prawns and a seafood tower action station with lobster, shrimp cocktail, king crab and West Coast oysters served with house-made cocktail sauces and mignonette's. 
The Milan inspiration, ideal for galas and formal dining occasions, features Giada's signature veal saltimbocca, lobster ravioli and vegetable bolognese rigatoni.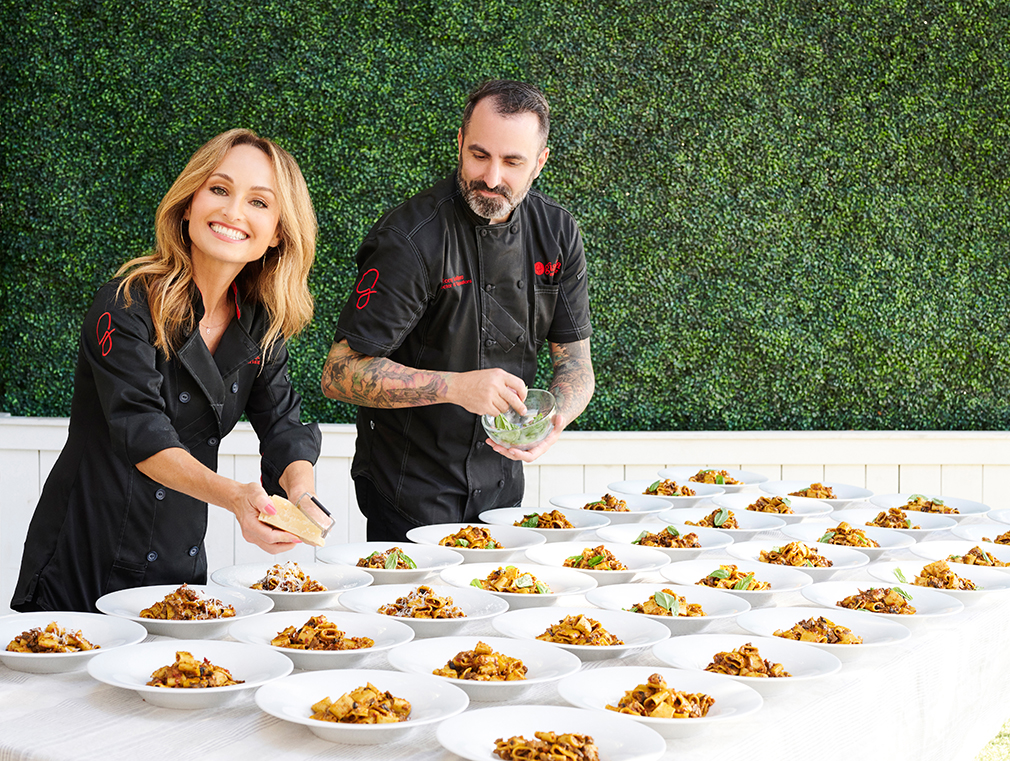 Inspired by Italy's capital and reception-style events, Rome offers modern Roman cuisine such as artichoke arancini, pancetta salad and a pizza action station featuring cooked and spun-to-order pizzas.
The California Italian menu for family-style events is geared toward the health-conscious diner with zucchini and prosciutto spiedini, a modern take on eggplant Parmesan and brussels sprouts, kale and pomegranate salad. Desserts can be offered as tray passed bite-sized items or plated single servings at galas, include options such as chocolate hazelnut crunch cake and Limoncello mascarpone cheesecake.
And, it wouldn't be a party without cocktail pairings from the Italian Margarita in California to a Limone Drop on the Amalfi menu using house-made Limoncello to name a few options.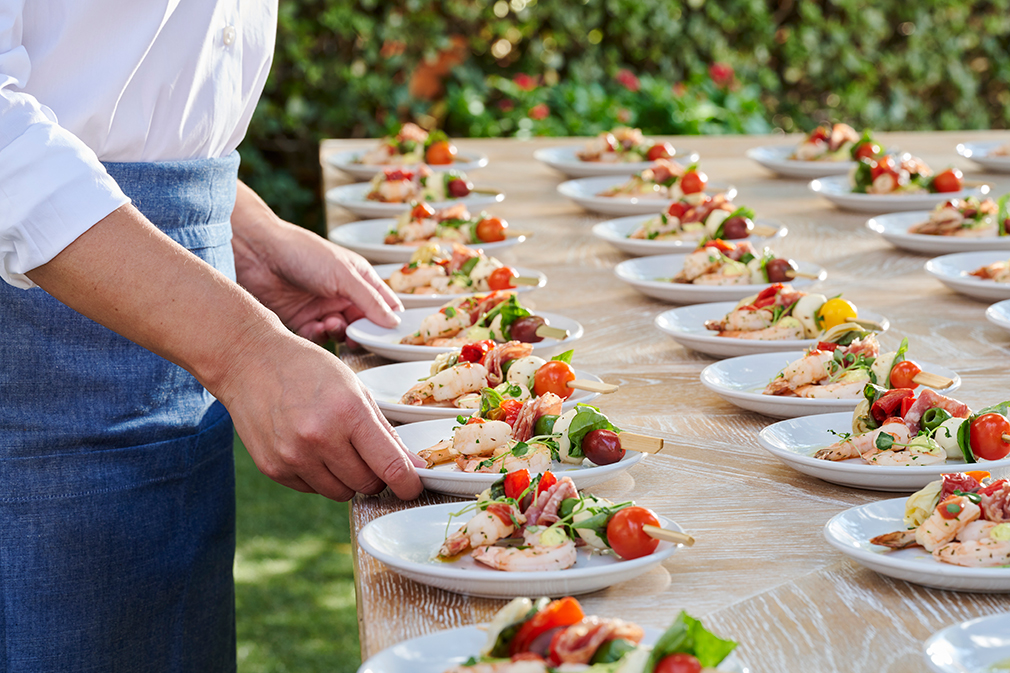 Drawing inspiration from her grandmother's authentic Italian dinnerware collection, Giada thoughtfully selected the tablescape décor and design accents for each inspiration from organic linens to hand-painted ceramic plates and white marble serving boards.
We contacted DeLaurenttis to find out more about where she travels for inspiration in the kitchen, what is on her 'to-do' list for later this year, and we snagged her lemon spaghetti recipe.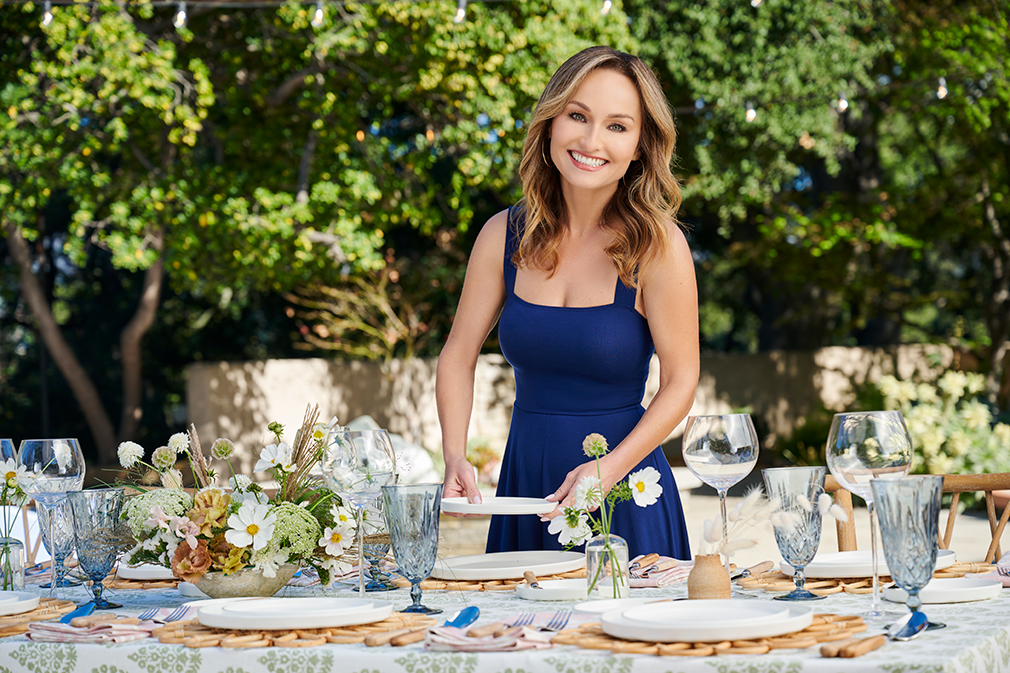 Why did you feel this was the right time to embark on a SoCal catering adventure with the Patina Group?
With my home city being Los Angeles and my brand best described as Italian with a California flair, launching Giada Catering in Southern California allows me to work closely with the team to ensure all food and ingredients used are always fresh and of the best quality. Thanks to Patina's unmatched operational expertise, combined with its headquarters in Los Angeles, we're able to work in tandem to create an elevated catering service for any event size without compromising on quality or cuisine.
We love the curated themes. How did you come up with the different locations of Amalfi, Milan, Rome and California Italia?
Our themes – which we call inspirations – are inspired by my personal experiences traveling and eating delicious cuisine throughout Italy, as well as my roots in Southern California and its abundance of fresh, seasonal produce. Each providing its own distinct flavor profile and curated tablescape design, Amalfi, Milan, Rome and California-Italian showcase the authentic cuisine and decor styles found in each region.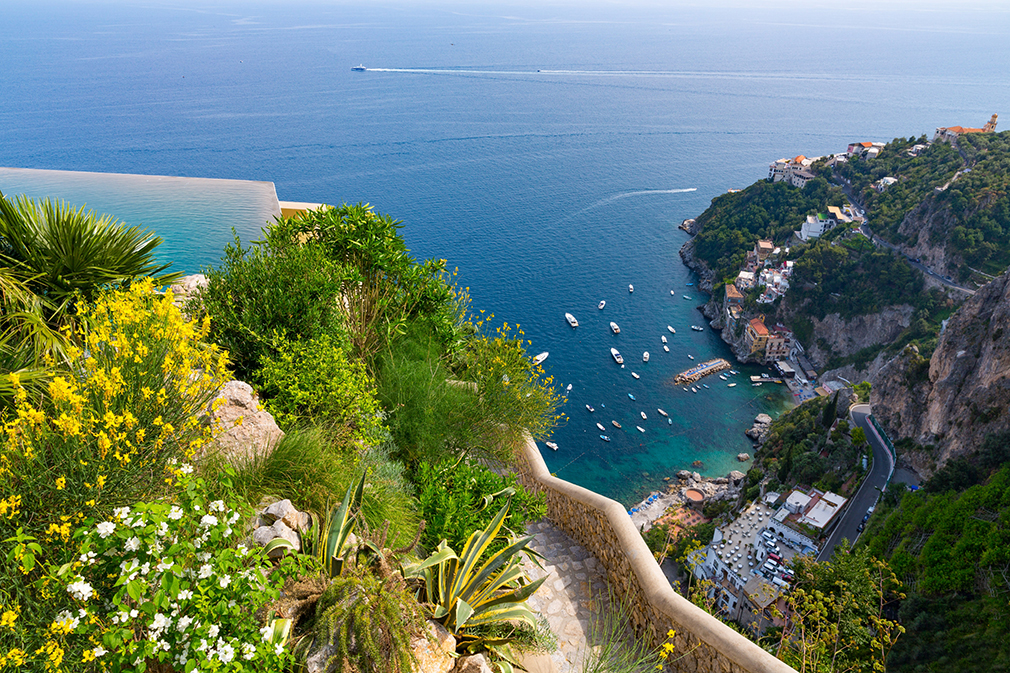 How are you currently splitting your time between your restaurants in Las Vegas, filming in New York and other food ventures?
With amazing help and my amazing team, a very full calendar and I'm very lucky to have people who have worked with me for a long time, that helps streamline a lot of what we do.
Now that we are traveling again, what are some of your favorite places to visit for inspiration?
Florence, Rome, Amalfi, Abruzzo, Puglia, these places inspire me to come up with new recipes, the people, the colors and architecture help fuel my creative side and helped developed our catering themes.
What is your favorite restaurant to visit in Italy or meal to eat when you are there and why?
The stuffed pasta at 4 Leoni in Florence is a must-have, and at Lo Scoglio on the Amalfi coast it's the spaghetti with fried zucchini.
Is there any place left on your bucket list that you pan to visit in the coming year?
I want to go to Japan, and or a safari, both are things I have on my list to do.