Travel Dish spotlights Michelin-star chefs, master mixologists and global gourmet treats that you can recreate at home.
James Beard Award finalist and Michelin starred chef Ludo Lefebvre has appeared on many television shows and opened many restaurants in Los Angeles for the past decade, but his first venture out of the limelight takes him to Denver.

As of February 2022, the Thompson Denver will feature a signature restaurant with the much-lauded cooking of Chef Ludo at Chez Maggy. And, you can expect a version of the chef's internationally acclaimed French omelette with a Mile High city twist.
This is also the chef's first hotel eatery and the first Thompson in Denver, designed by Parts and Labor from New York, that resembles a modern ski lodge with a two-story fireplace in the lobby. The hotel also features a sixth-floor sunroom bar and lounge, Reynard Social, and adjoining Listening Lounge curated by Victrola.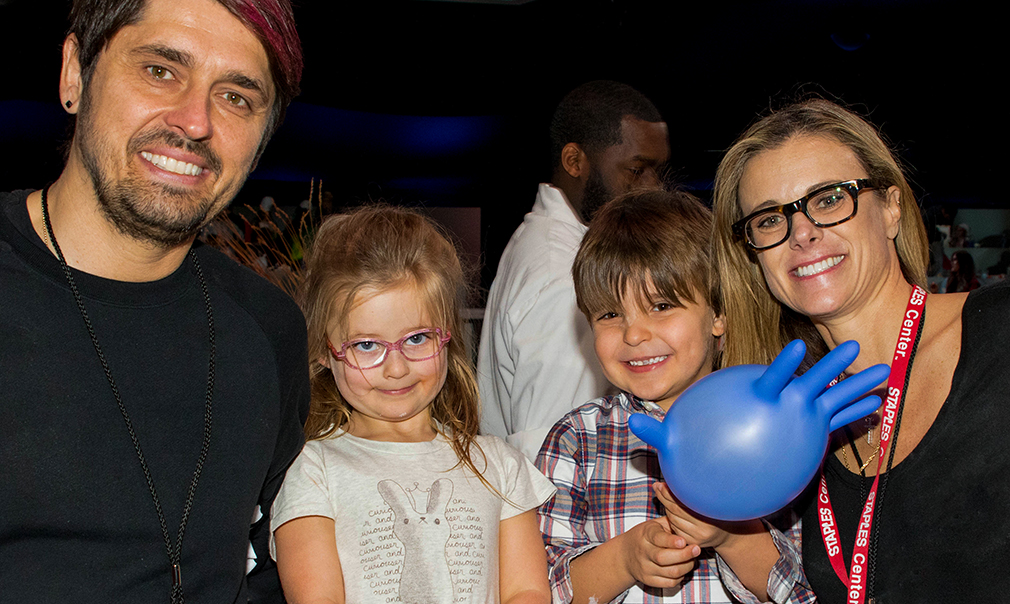 Chef Ludo's family has always called Denver and the greater region home as his wife Krissy was raised in Colorado, and the family has built its traditions around spending time in Denver over the past two decades. Chez Maggy is named in honor of chef Ludo's late mother-in-law, who lived in nearby Littleton, CO. 
Located in the downtown (LoDo) area of the city, the all-day brasserie is will blend regional French dishes mixed with local, seasonal inspiration from the region's mountain climate. "The menu will be classic French with lots of butter – because I'm French," said the chef who started cooking in Michelin kitchens in France at age 14. "This is the food I grew up with and I'm missing from home."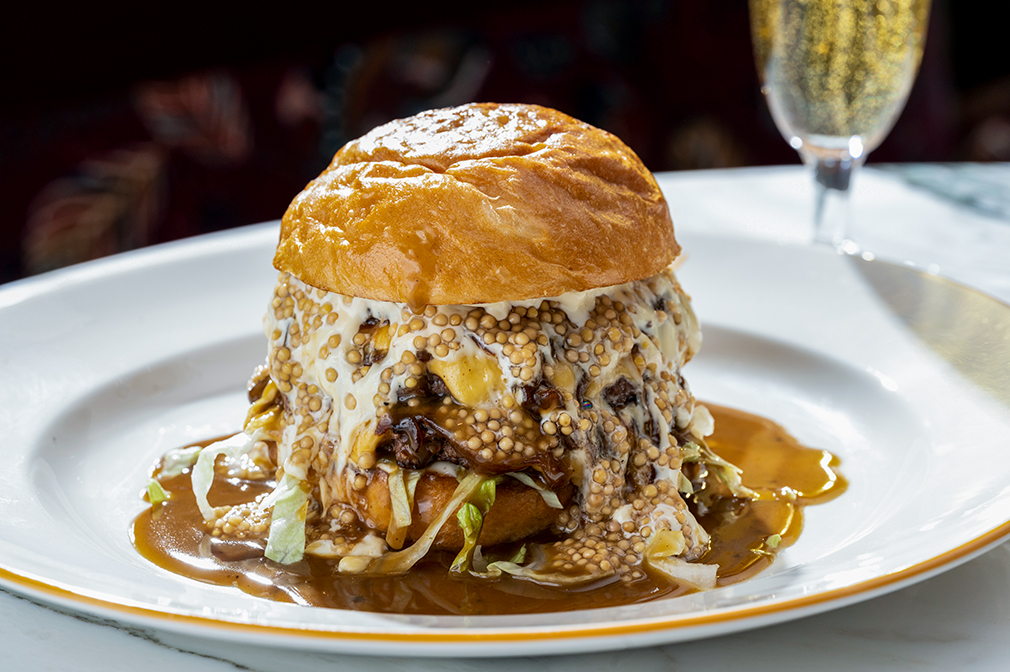 Dishes will range from classics such as French onion soup, steak tartare, duck l'orange, escargot, and another one of the chef's famous dishes, the burger à la Française. 
Chef Ludo hit the Los Angeles dining scene over a decade ago when he launched and put the pop-up phenomenon on the map with his signature fried chicken sandwiches with the original" buttermilk Provencal called LudoBird. Several collaborations followed, including opening several other restaurants with Jon & Vinny's, but his tiny brasserie Petit Trois in Hollywood also made history with one the most-Instagrammed dishes, his simple omelet with Boursin cheese and liberal nobs of French butter.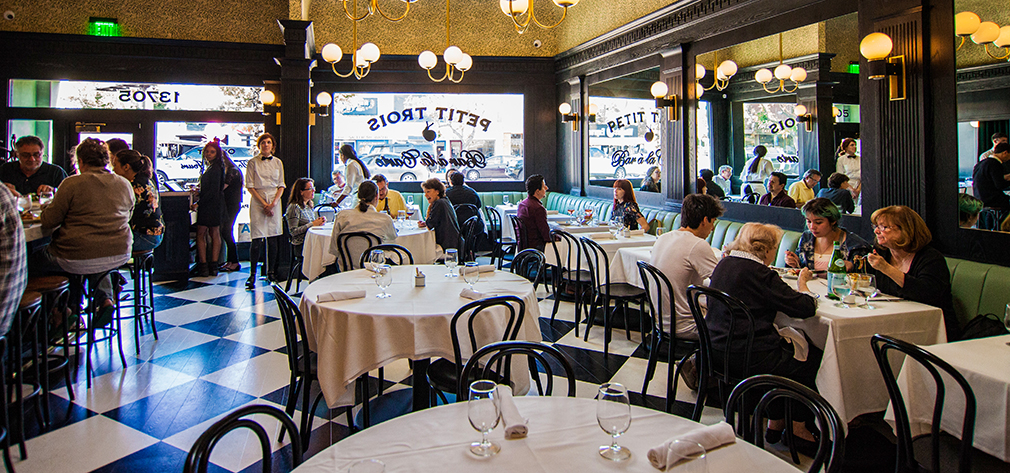 After having successful restaurants in Los Angeles for so many years, why did you want to expand to Denver and why now?
I've long hoped to open a restaurant in Denver, and it was a natural fit to team up with Thompson Denver, part of a brand known to cultivate culture and inspire all who walk through its doors. My wife Krissy grew up here and we visit often, so I've always considered Denver a second home and knew it would be the perfect place to open my first restaurant outside of Los Angeles. Chez Maggy is especially personal to me since the menu features dishes inspired by my childhood in France, and the overall concept is a deeply special tribute to my family.
How are you enjoying the mile-high city? Any highlights?
I have really enjoyed spending so much time downtown and exploring everything it has to offer. When we come with family we typically stay with family or head to the mountains. Preparing for the opening has been a much different experience and really fun. My highlight so far was attending the Stock Show. I have never been to anything like it my life.
They also have the best Bison in Denver and I'm obsessed with it. It's my favorite animal – I even have a Bison tattoo – and it will be on the menu as a beef Bourguignonne.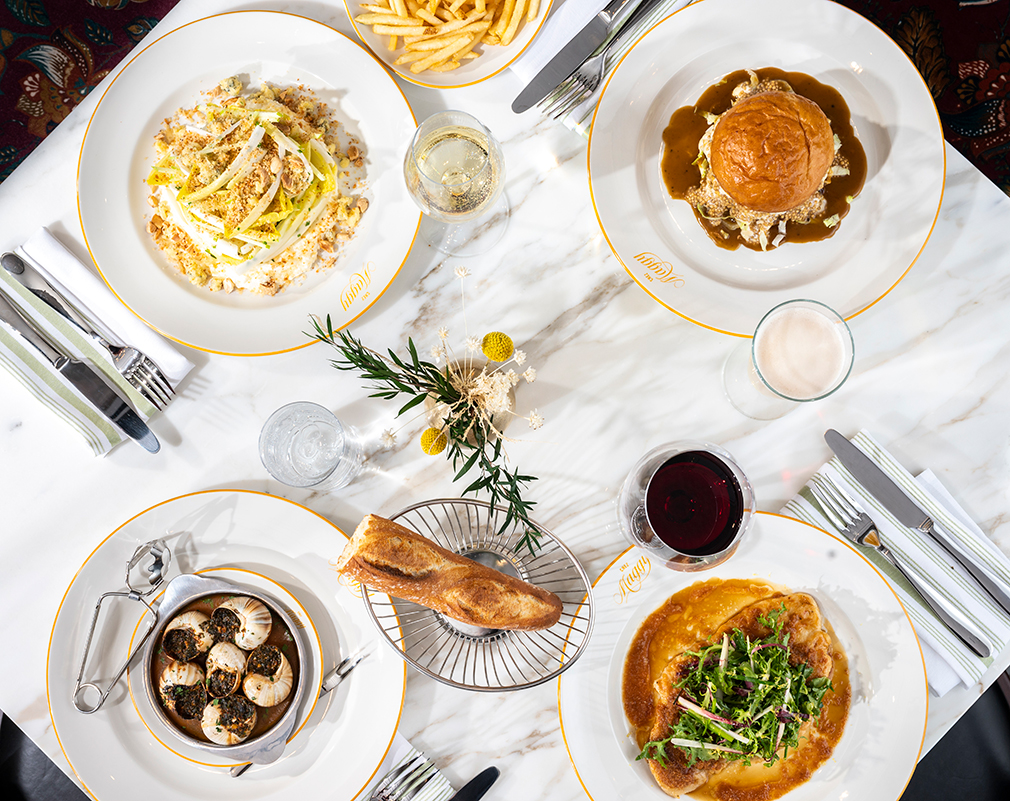 Once Chey Maggie is up and running, how will you split your time?
Fortunately, I have great teams in all the restaurants. I will spend quite a bit of time in Denver at Chez Maggy over the next few months making sure everything is running smooth. Then, I plan to be back in Denver in a few days a month.
I travel to Denver two to three times a year for winter skiing and fishing on the lake in the summer. They have an amazing food scene. I love to walk on Market Street. I want to spend more time here and buy a house for when I retire.
What is the most important piece of information for a home cook to recreate your famous (now Denver) omelette?
Low heat and patience, that's it.

Where do you like to travel for inspiration in the kitchen?
Anywhere I can go. I get inspiration from everywhere and there is so much of the world, and places in America, that I have not seen yet. I would love to visit some of America's National Parks, Glacier National Park in Montana, Montezuma Castle in Arizona, Mount Rushmore in South Dakota, Zion in Utah to name a few. I have never been to New Orleans and can't wait to experience it one day.
Any plans to head back to France anytime soon? Any favorite must-visits when you arrive?
I would like to get back in 2022. It has been really complicated with Covid, but I definitely need a "France refill". I almost always go straight to Brassiere Lipp when I arrive to Paris. I'll order steak tartare and Sole Meuniere. Classics done perfectly.
Without further ado, here is the Denver version of Chef Ludo's famous omelette recipe which would be perfect for a Valentine's Day breakfast in bed.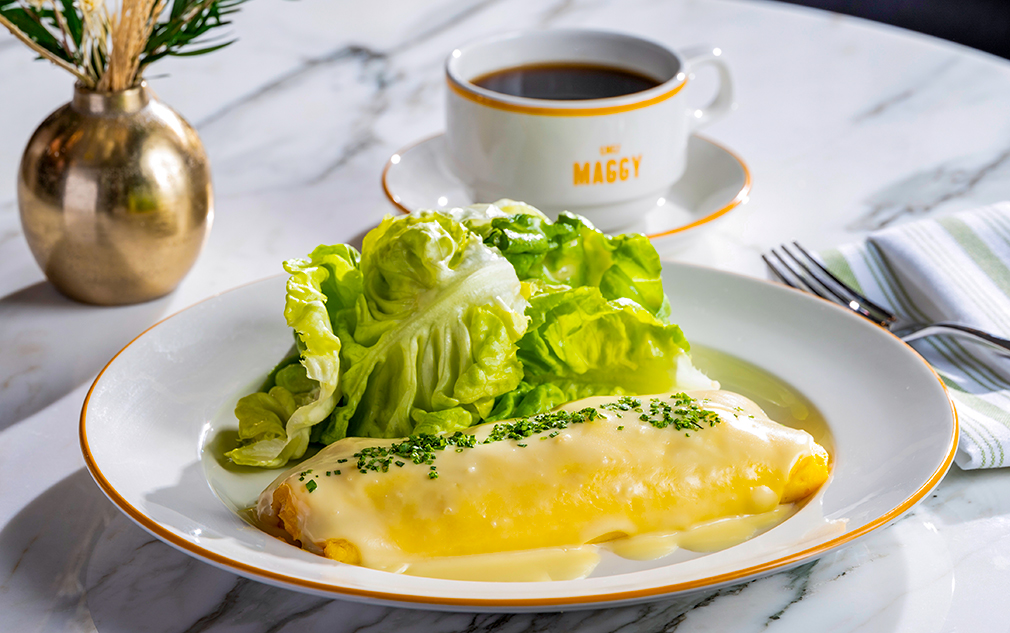 The chef had plenty of inspiration for this new version of his most sought-after dish. "At the Denver airport I always have an omelette when I'm waiting for my flight," he said. "It reminds me of a dish in the Basque Country that is a stew of bell pepper, tomato and eggs."
"It was a challenge to make this omelette more French, and since our food is known for the sauce, I used a cheese fondue. I ski a lot in Denver and in the Alps growing up. We always had fondue a lot with a good glass of wine."
Ingredients for the Filling
1/4 red bell pepper, small dice
1/4 green bell pepper, small dice
1/4 yellow onion, small dice
1 tsp extra-virgin olive oil
kosher salt
red pepper flakes
Heat the olive oil in a sauté pan over medium heat.
Add all of the vegetables, a pinch of salt, and a pinch of red pepper flakes and sauté until soft but not mushy.
Turn off the heat and set aside
---
Ingredients for the Cheese Sauce
1 cup heavy cream
1/2 cup shredded gruyere
2 tbl shredded parmesan
Kosher salt
In a heavy-bottomed pot over medium heat add the cream and reduce by half.
Take the pot off the heat and whisk in the cheeses until smooth. Season with a pinch of salt.
Set aside
---
Ingredients for the Omelete
1 tbl unsalted butter
5 eggs, beaten
1/2 cup filling (sauteed vegetables)
1/4 cup cheese sauce
1 tbl chives, chopped
Kosher salt
In a 9.5" non-stick saute pan, melt the butter on high heat. When the butter is melted, reduce the heat to medium-high
Add the eggs and a pinch of kosher salt
With a small spatula, stir eggs in concentric circles from the center outward.
When the eggs are 60% cooked, pull the pan off the heat and let stand for 30 seconds so the egg carries over slightly to firm and create a smooth bottom.
Add the filling across the middle of the omelette.
With a spatula, loosen the edges of the omelette. Gently roll the top a quarter downwards.
Roll the omelette off the pan directly onto a plate, keeping the roll as tight as possible.
Cover with the cheese sauce, chives, and serve.