Celebrity trainer Gunnar Peterson is highly respected and recognized in the professional fitness world after training everyone from NBC champions to the Kardashians.
For his next big move, Peterson has recently partnered with Australian-born F45 Training Holdings Inc. – one of the fastest growing global fitness franchisors as Chief of Athletics.
With over 28 years in the fitness industry, Peterson has extensive experience working with world-renowned athletes including seven-time Super Bowl champion Tom Brady, former professional boxer Mike Tyson, and NBA champion Kevin Love, as well as notable personalities from Khloe Kardashian to Rebel Wilson and Sofia Vergara.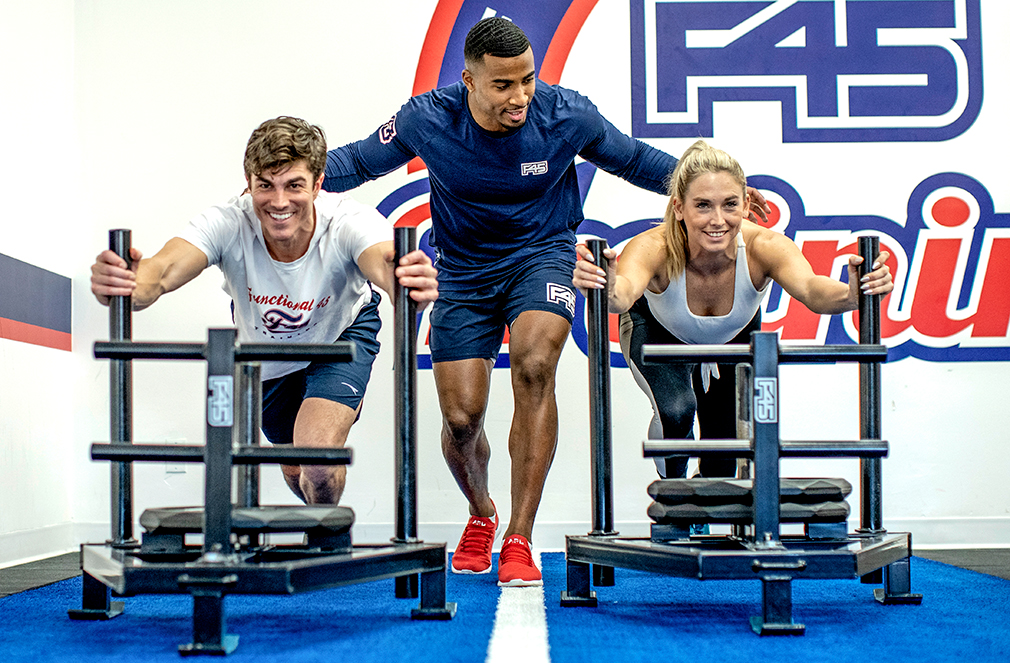 Peterson will join F45's world-class team of training experts and sports scientists to support them in cementing F45's offering as "the world's best workout."
"Gunnar is a legend in the professional sports and fitness industries and a renowned coach to professional athletes and Hollywood's biggest stars, and we are thrilled to welcome him as a partner and member of the F45 family," said Adam J. Gilchrist, President, CEO, and Chairman of F45. "We have seen his success with his innovative, diverse training methods and experience from the high-profile clients and organizations he has worked with. We know he is going to be a great partner for F45 as we further strengthen our leading position in the fitness industry."
What Peterson will be bringing to the new role includes continuing on a growth trajectory for the brand by bringing a range of fitness and training expertise to F45's differentiated, technology-driven approach which leverages a comprehensive content database consisting of thousands of functional training movements, offering 45-minute workouts that are fun, challenging, and suitable for men and women of all fitness levels.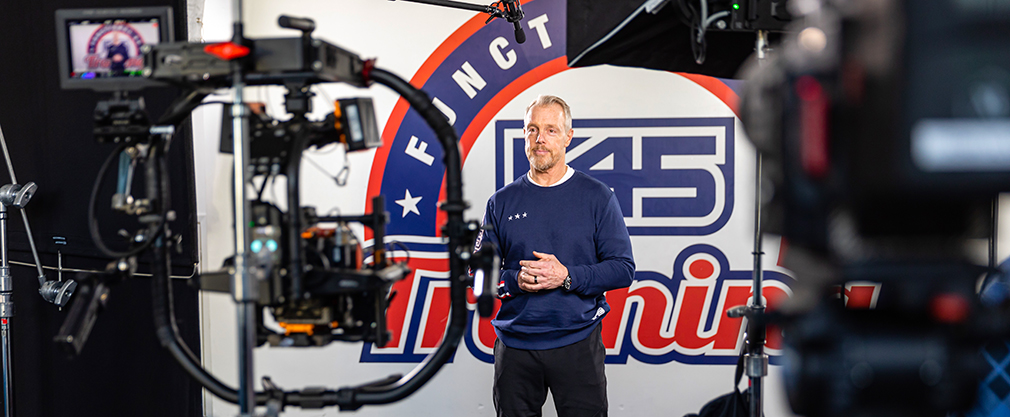 According to Peterson, "I have always been a huge advocate for functional training methods, long before I was at the Los Angeles Lakers, and I admire the F45 franchise and the global fitness phenomenon it has become. Many of my clients are fans of F45, which I believe is reflective of the strong global community that it has built. I whole-heartedly believe in the F45 Training ethos and I am looking forward to working alongside their world-class team of coaches and programmers to create even more innovative workouts for the brand."
To kickstart his new role, Gunnar has designed an exclusive ascending weight, pyramid-style resistance workout, which will be launching on the global F45 timetable in April 2022, enabling all F45 members to benefit from his extensive experience and unique training style.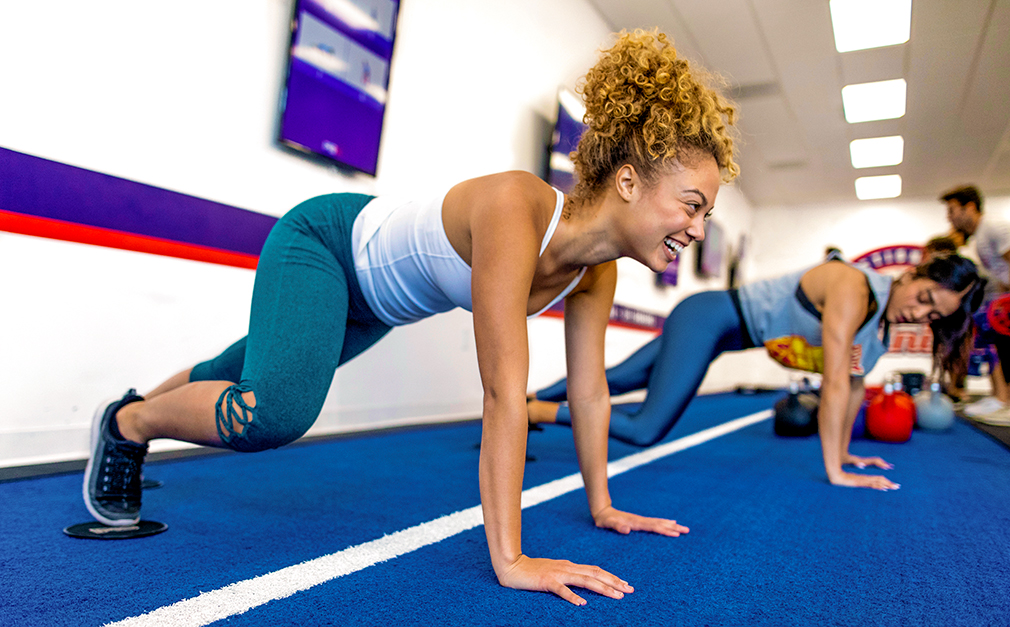 We met up with Peterson recently at his home in Beverly Hills – where they held an F45 launch event, to find out how we can keep fit on the road.
What small steps can someone make if they don't have time for a full in the gym-training workout?
Just like we tell our kids: 'We get what we get and we don't get upset!' If you have 20 mins, walk 10 mins in one direction, turn around and try to get back to your starting point in less than 10 mins. Or, do 3 sets of 10 push-ups, 10 squats, 10 crunches and repeat it. If you have more time, run it back again. Do half of what your planned workout was and set aside time to finish after work. Most importantly, don't fret, don't worry about what you don't do, just do something, it all adds up.
You recently mentioned NOT starting a major fitness routine before a big trip or traveling. Can you explain the theory behind this?
Starting something new before you set out on a trip makes it hard(er) to get into a rhythm. Start a new routine when you have a few weeks to groove it into your schedule and make it habitual. Before a trip, map out-realistically-what you can do while you are on the road. Find out where the nearest F45 is to where you're staying, book your spot, and get in there! It will set the tone for your trip. And easy to keep up when you are home because there is most likely a franchise near you!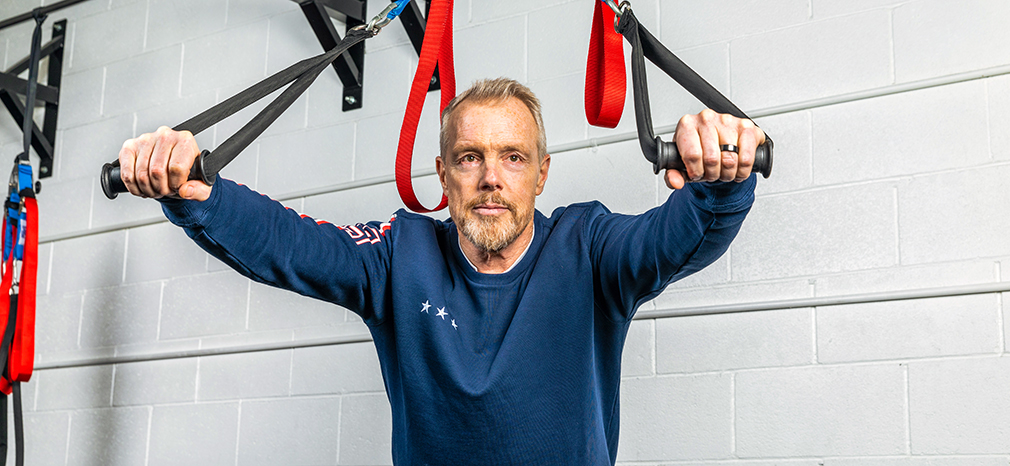 What are some key ways that we can stay fit on the road?
Find the nearest F45, it's so easy! Or, take a stroll into the hotel gym and experiment with the equipment available. Go for a walk in your new location and take in the sights.
What should we do before and after a long flight where movement is restricted?
Drink water and get moving! Walk up and down the aisle every 2 hours. Drink at least 50% more water than you normally would. If you are changing time zones, try to get outside in the daylight as soon as possible to help your body adjust.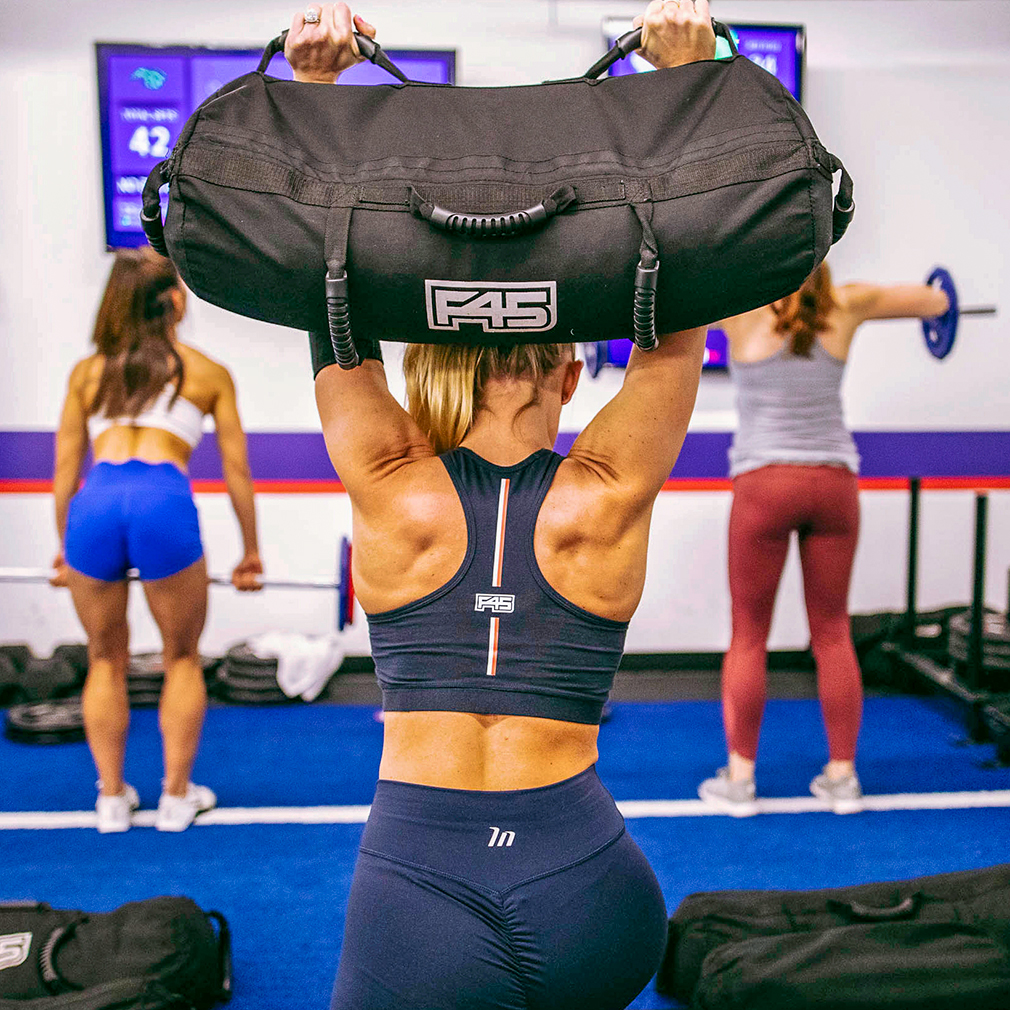 There has been a lot of research out recently on sleep and recovery. What should we do after a bad night's sleep?
Try to stick to your schedule as best you can. If there is a window for a nap (no more than one hour!) take it. Try to get to bed 30-60 mins earlier than normal and make sure the temperature in the room is not too hot. Don't overthink it, it happens to everyone. Trust the process and you will be back on track in no time!