Located in the middle of the Indian ocean and worlds away from the hectic western world, Baa Atoll, Anantara Kihavah Maldives Villas has recently introduced new tailored healing programs with a focus on naturopathy and nutrition.
The new transformative experiences include nutrition and lifestyle consultations, wellness talks, functional testing, and holistic therapies. These optimized retreats utilize personalized in-depth sessions, the power of intuition and movement, and other recommended experiences to help guide guests along the path to reconnect to their inherent equilibrium.
The resort has appointed a full-time resident Head of Wellness, Kelly Manning who is a qualified Nutritional Therapist, Naturopath and Wellness Consultant. The new wellness journeys will provide a more bespoke approach to address all guest's unique goals and concerns, whether it is detoxing the mind and body, enhancing sleep quality, balancing weight, or improving eating habits.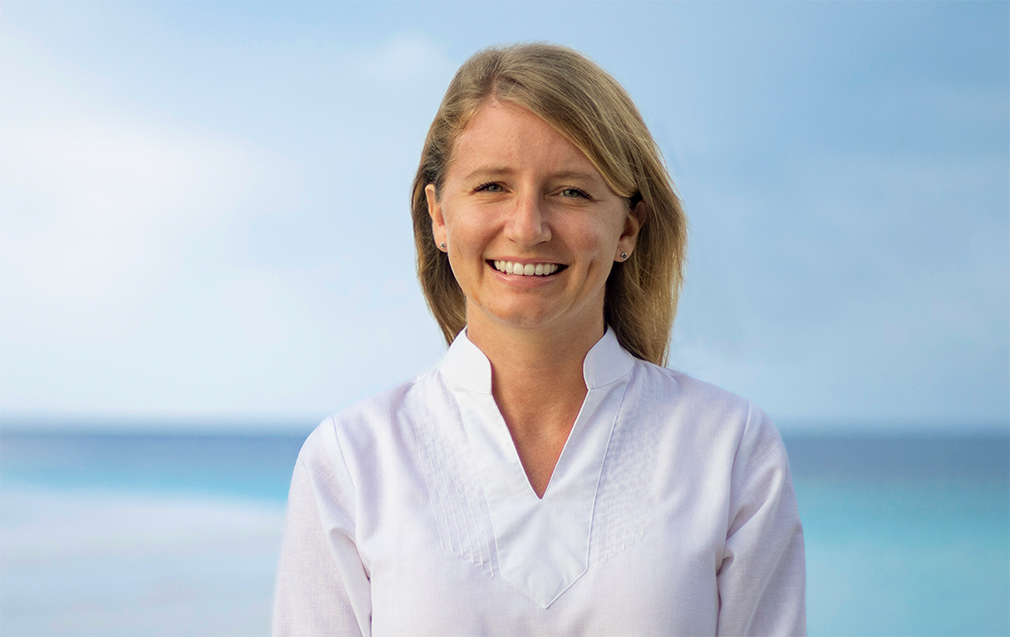 Available in three, five, and seven-day programs, the Optimization Retreat introduces an awakening process where guests become aware of the effects their diet, lifestyle and environment have on their body; receive a personalized roadmap to wellbeing with a tailored report; and feel the positive choices that they make and feel good about their transformational pathway.
Each program serves a specific optimization purpose: the comprehensive seven-day Nutrition & Lifestyle program focuses on maximizing overall wellbeing with the help of intensive Immunity and Wellbeing Report Analysis through Epigenetic testing, followed by a nutrition and lifestyle consultation.
The program also adapts the healing potential of movement through the experience of intuitive dance and utilizes the therapeutic capabilities of flower essences for emotional wellbeing. Optimized wellness beverages and a supplement protocol are provided throughout the retreat based on the guests' nutritional reports and each retreat concludes with a program review on the last day.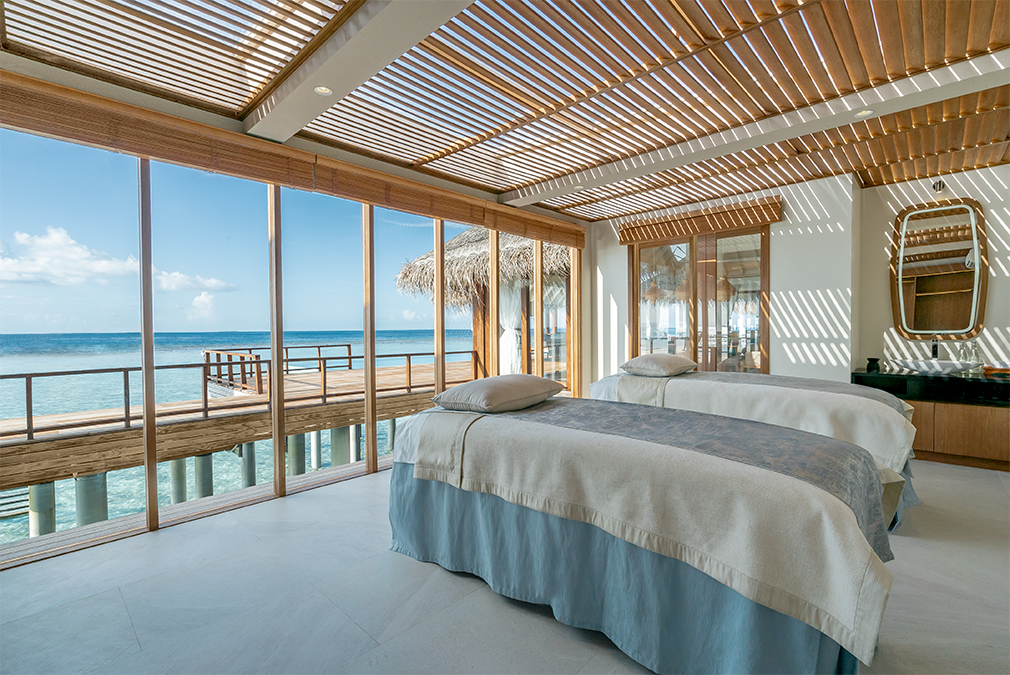 The five-day Youthful Cells Retreat is designed to assist guests on how to achieve a youthful glow and vitality from the inside out through the help of a functional cell reading analysis. The program includes a Nutrition & Lifestyle consultation, a synergistic supplement, personalized nutrient beverages crafted according to the cell analysis report, and a retreat review. The three-day Nutrition Retreat is a program that allows guests to discover problematic food which may be burdening their body, and the value of key nutrients in providing greater energy and wellbeing through the help of a Nutritional Epigenetic Testing.
Apart from the Optimization retreats, a la carte consultations, experiences and testing sessions are also available.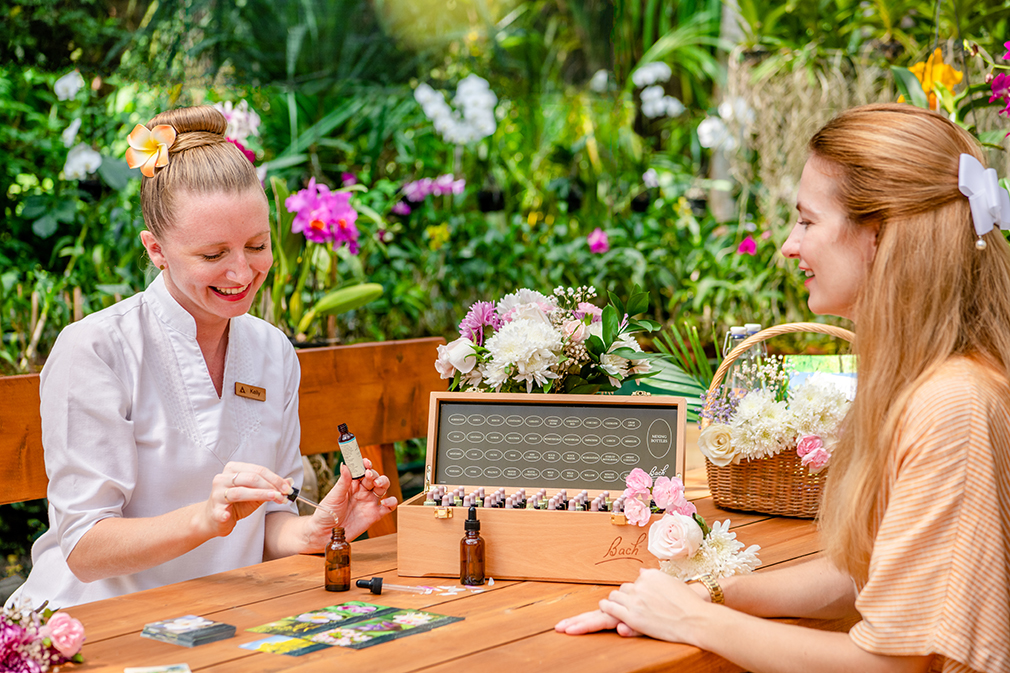 Flower Essence Therapy is designed to help enhance emotional balance, and it begins by exploring the unique patterns of being through conversive exchange and an intriguing flower card reading that will help prescribe guests with their own unique flower essence remedy to take home with them. Using Bach Flower Remedies, these essences are made from wildflowers, trees and bushes that contain calming and mood-enhancing properties. First introduced in the 1930's, Bach Flower Essences are powerful yet gentle healing tools that can catalyze the resolution of profound emotional imbalances.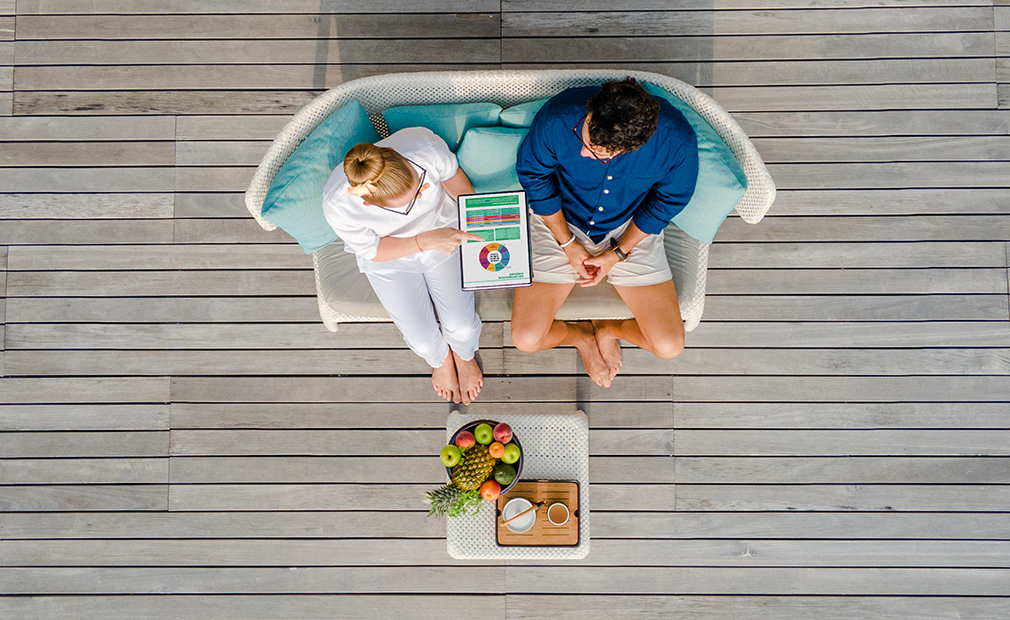 Cell Wellbeing Epigenetic Test and Analysis is a non-intrusive test in which hair root samples are scanned through a bio profiler providing a detailed report about the body's level of nutrients, vitamins, minerals, essential amino acids, fatty acids, antioxidants, and contaminants. The report also highlights which nutritional and environmental factors are impacting the body's cells, while also sharing lifestyle and diet recommendations to optimize the guest's health. Depending on their individual wellness focus, the guests may choose from the following report options: Optimize Immunity & Wellbeing; Vegan Immunity & Wellbeing; Professional Training; Sport & Fitness, Nutrition; Youthful Cells; Hair, Skin & Nails; Baby & Child.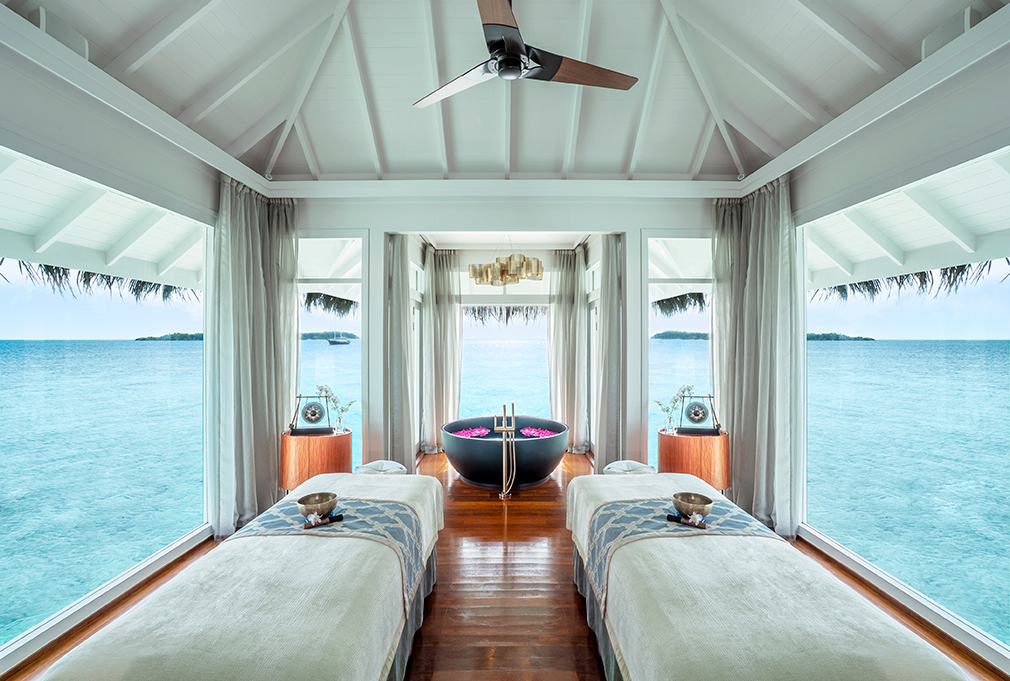 Nutrition and Lifestyle Consultations are tailored with Kelly to enable her to determine the underlying cause of any wellness concerns and develop clear actions that are informed by the guest's medical history, lifestyle, and personal preferences to achieve even more specific outcomes. Following the session, each guest will receive a personalized roadmap to wellbeing in the form of a tailored Nutrition & Lifestyle report, diet plans and, if necessary, a supplement protocol. Sessions can be conducted one-on-one, or with a partner, thereby allowing couples to take a transformational journey together.