Like to swim on vacation or soak blissfully during a spa retreat? The Springs Resort in Pagosa Springs, Colorado, located in a quaint Western town nestled along the banks of the San Juan River, has 25 pools on the property, filled with therapeutic water from the world's deepest hot spring. And that is just the beginning.
The Global Wellness Summit's recently released 2023 trend "Wild Water Wellness " as an in-nature activity that is booming – and that includes hot springs, cold plunges, and wild water activities.
The Springs Resort in Pagosa Springs, Colorado is where you can take the plunge on a healthy holiday including a 3-Night Detox Retreat, new Sleep Program, Warrior Plunge, Mud Beach and even Wild Yoga, all built around a soaking vacation.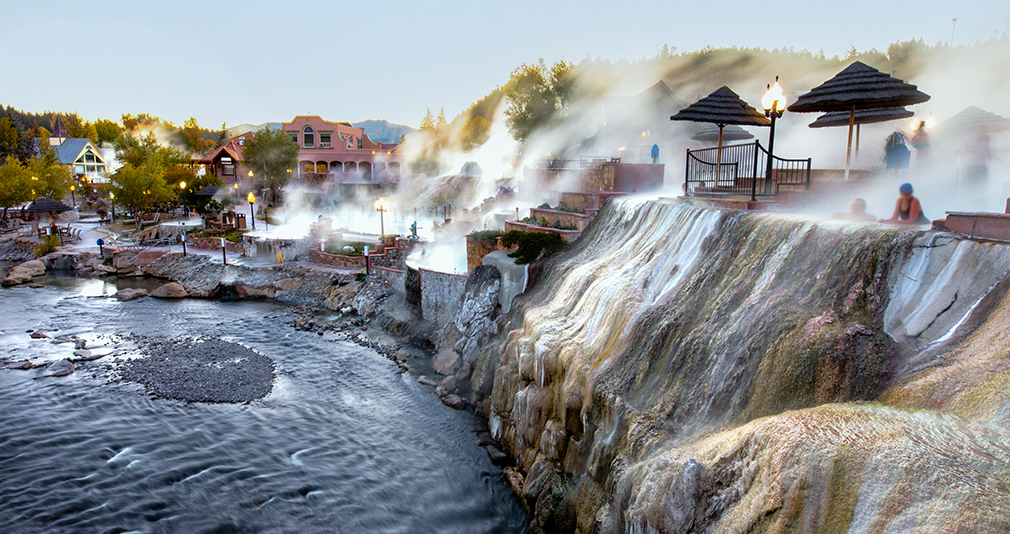 They also hold the world's deepest geothermal hot spring. At over 1,002 feet* deep, "The Mother Spring" not only provides geothermal energy to The Springs Resort – constantly feeding mineral water to 25 smaller pools terraced along a bend in the river, with water temperatures ranging from 80 degrees to 114 degrees – but also provides heat to schools, many municipal and county buildings and breweries in the town of Pagosa Springs. Overnight guests at the 79-room, pet-friendly riverfront resort enjoy a special perk:  24/7 access to its varied steamy soaking pools.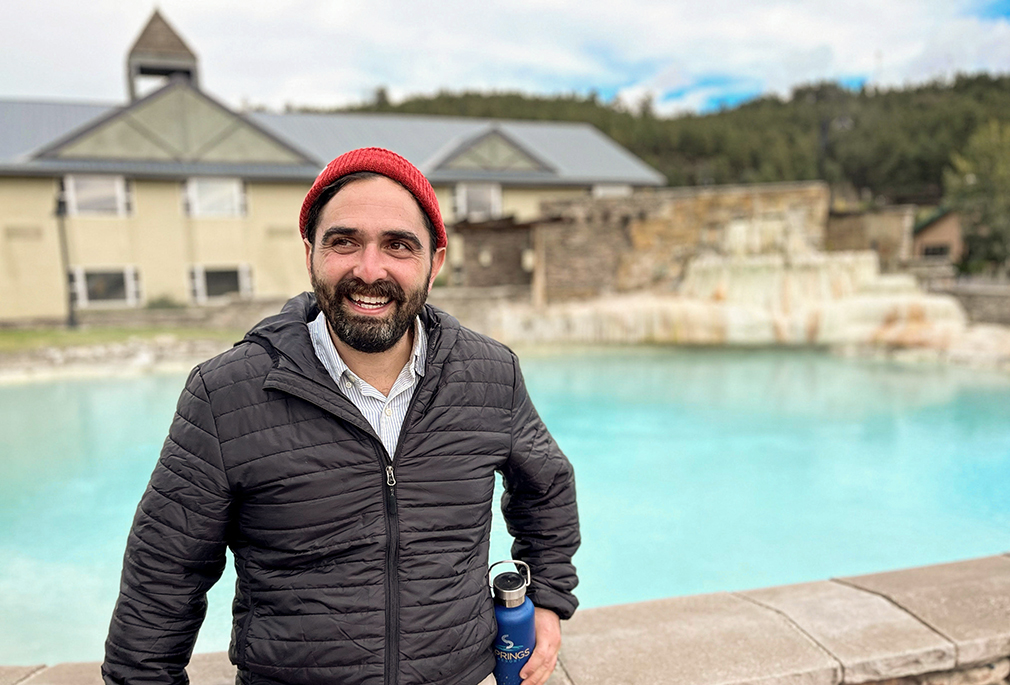 In 2022, the resort named Dr. Marcus Coplin – an expert and balneology (the science of bathing) and a primary care naturopathic medical doctor, as its medical director. As a naturopath who specializes in treating chronic pain, fatigue, arthritis, diabetes, and inflammation, Dr. Coplin has created four "Soaking Guides" for The Springs — sleep enhancement, general wellness, sports recovery, and detoxification. The doctor has also shared some facts about the benefits of these new water-based treatments and a DIY techniques people can incorporate into their self-care routine at home.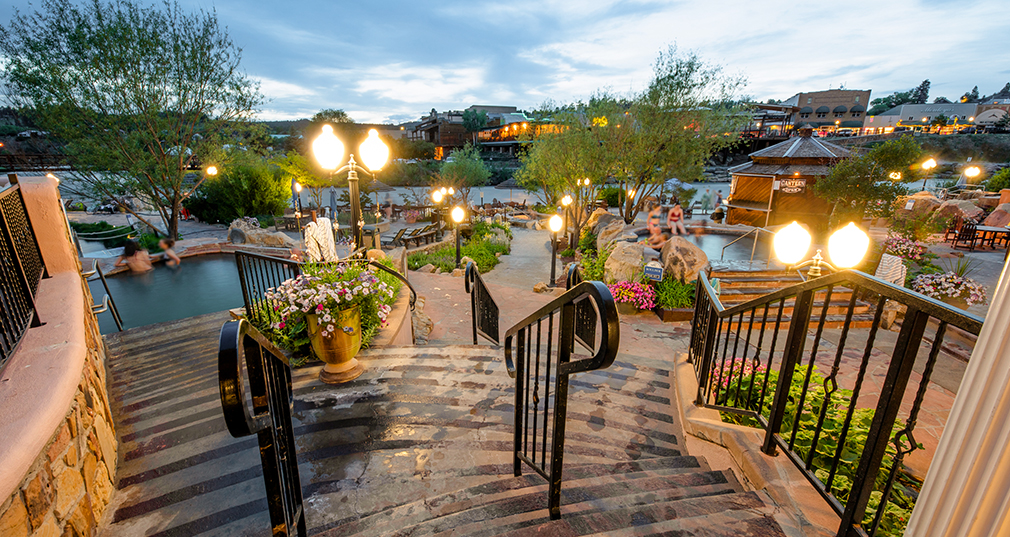 Five Facts and Tips from Dr. Coplin:
More doctors are prescribing mineral waters for health, to soak and increase your circulation.
Detoxing is having a metabolic rest period to catch up from the daily grind of life, not necessarily for anything food or alcohol-related.
These type of retreats should also restore your vitality of spirit, not just your body physically.
Try to synchronize your body with the rhythms of nature, such as a sound bath in the forest.
At home, end every shower with a cold-water blitz for 30 seconds. The contrast shower will promote circulation, detoxification, and immunity.
For centuries cultures around the world have practiced "contrast bathing" – hot or warm soaks or steams followed by immersion in cold water or cold air – to aid in everything from balancing the immune system to treating allergies. The doctor recommends 15 mins in the hot environment and 15 seconds in the cold. "You need to rest so you can give your body time to integrate and regulate, and do not forget to hydrate," he added.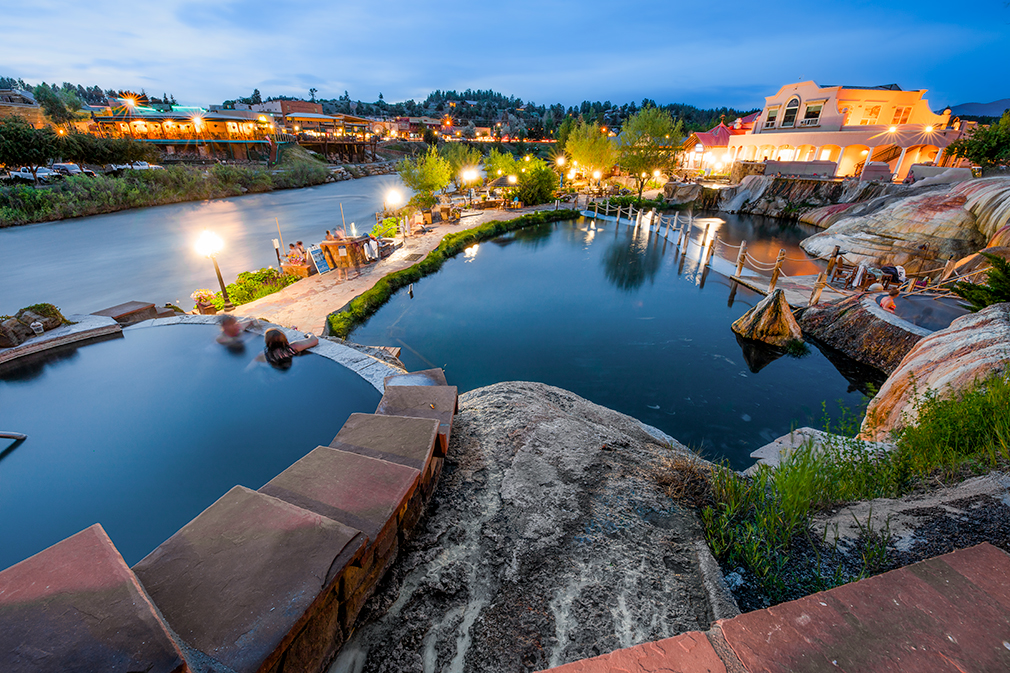 The setting of the resort's outdoor pools can be utilized in all four seasons and evoke the dramatic landscape of the ancient caldera that gave birth to the geothermal spring centuries ago. The organic blend of 13 minerals in The Springs geothermal waters include lithium, potassium, magnesium, iron, and sulfate. This unique mineral composition is said to have many health benefits such as ridding the body of toxins, reducing blood pressure, improving digestion, boosting brain activity, and building musculo-skeletal health; in essence, to promote self-healing and internal balance. Other practical benefits of thermal water soaking include a deeper night's sleep, less joint soreness with ease of movement and an increase in energy and vitality that should last days after departure.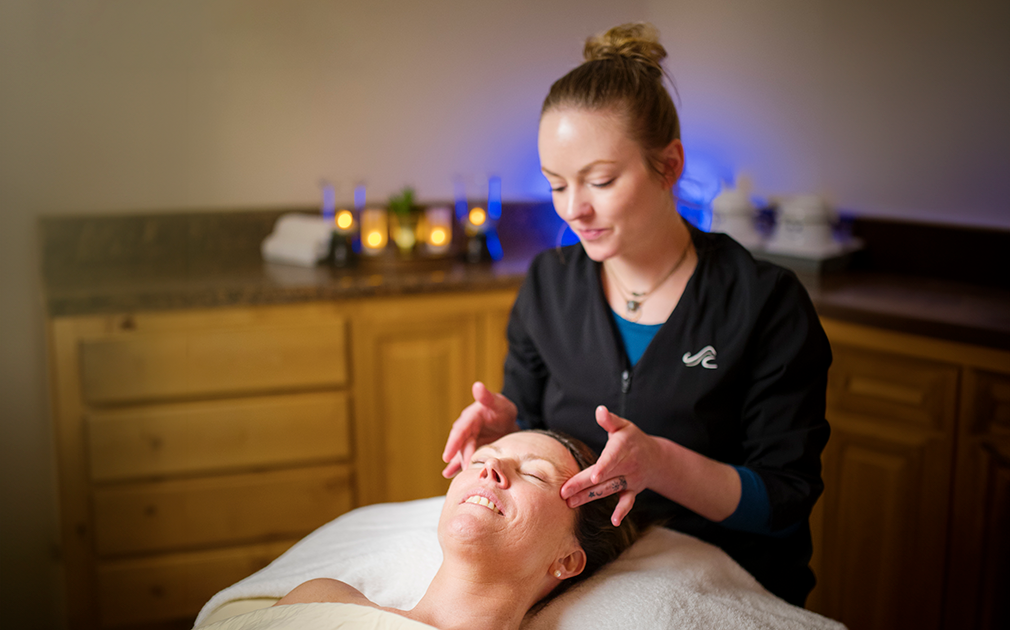 Beyond the irresistible soaking pools with a view, there is also a full-service spa at the resort, to enhance the benefits of soaking and deepen the relaxation experience. Here you can find a range of therapeutic massages, body treatments – some using essential oils inspired from local plants and flowers – and sophisticated facial treatments using ISUN, a luxury line of organic skin products developed and produced in the region's San Juan Mountain range.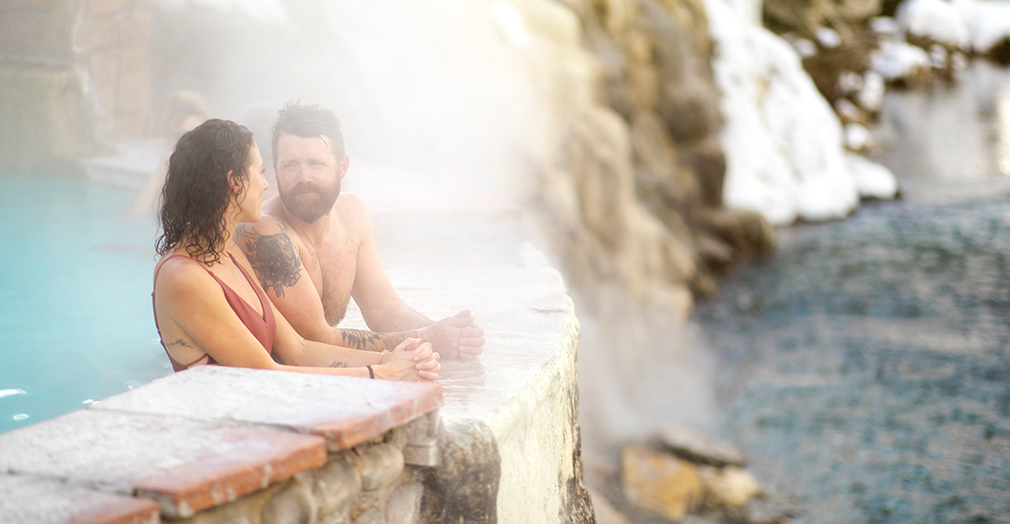 The Resort's Not-to-be-missed Wellness Experiences Include Daily…
Aqua Yoga — done in one of the hot springs pools each morning; ideal for all levels to improve strength, flexibility, and range of motion without overstretching while soaking in healing minerals from the geothermal water.
Forest Bathing — A daily immersion in nature amid the pine and oak trees of the nearby San Juan Forest to help you find a sense of renewal, relieve stress, improve feelings of happiness and even free up creativity.
Aqua Sound Bathing — A powerful combination of our geothermal water and the waves of harmonic sound from singing bowls bring about a deep sense of relaxation and peace.
Warrior Plunge — a guided contrast bathing experience from the hot pools to the crisp waters of the San Juan River.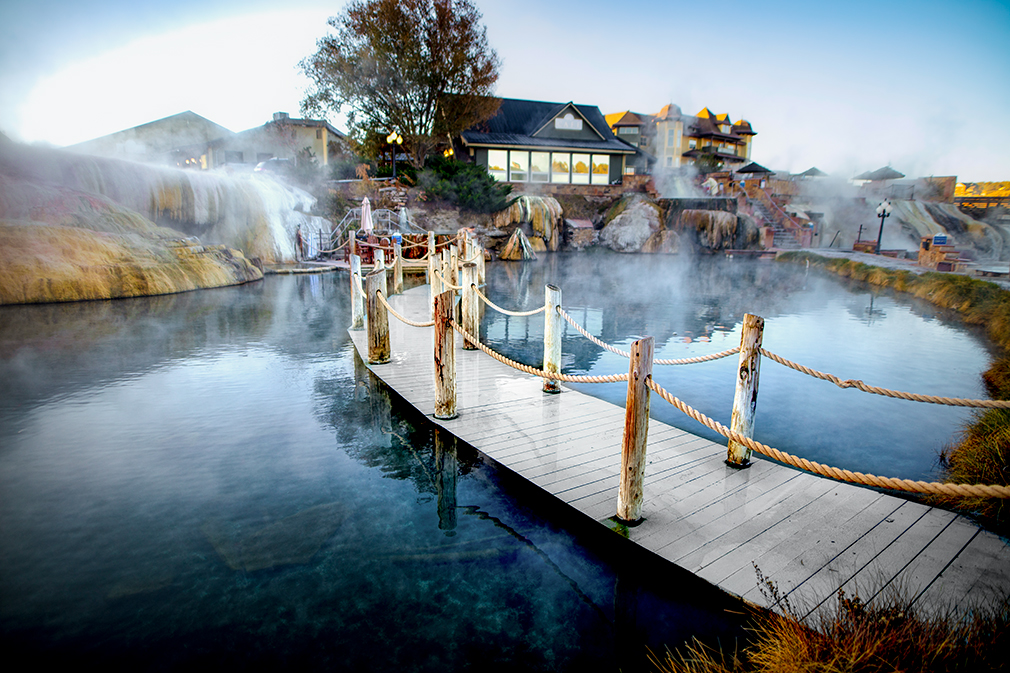 Gratitude Ceremony — conducted daily at 4 pm by the famous Mother Spring, guests are guided through a brief history of the waters and the enriching benefit of reflecting on their many blessings.
Hang Time with Sound Bath in Nature – Enjoy a light hike in a serene pine forest to a grove of hammocks where you can lay down and enjoy the stillness as you are serenaded by healing sound bowls.
Wild Yoga – a nature-oriented yoga experience in the forest, suitable for all levels from age 13 and above.
Roll & Recover – myofascial release class in the Wellness Studio, ideal to help release tight, sore muscles.
River Walk & Stretch – Guided stroll & stretch along the San Juan River.
Restful Recharge – 30-minute class utilizing, sound bowls, guided relaxation, aromatherapy & weighted blankets is an ideal way to end the day and prep for a restful night's sleep.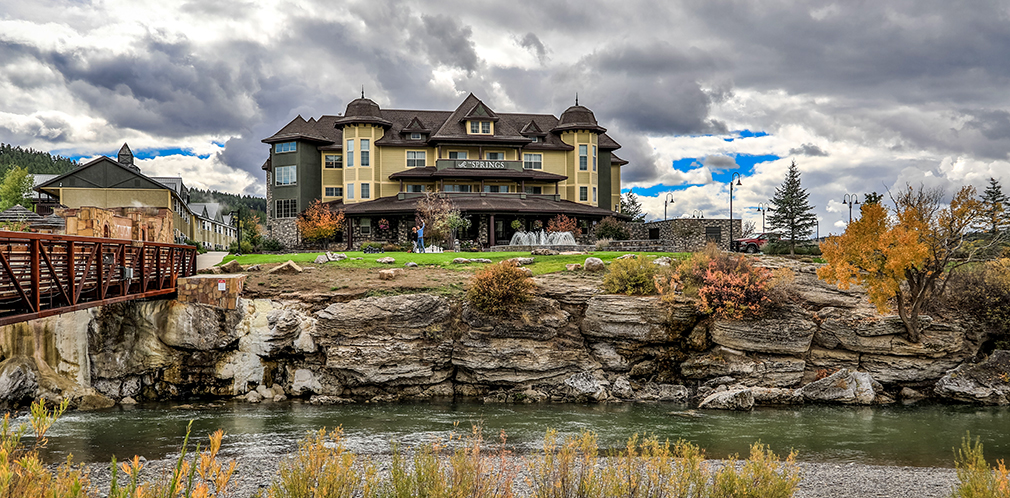 Two New Spots Out West for Mineral Waters and Contrast Therapy:
Palm Springs has just opened a state-of-the-art 73,000-square-foot The Spa at Séc-he in the heart of downtown that was built around the ancient mineral springs. They specialize in a private bath experience called Taking of the Waters, an ancient practice sacred to the Agua Caliente Band of Cahuilla Indians' culture, as well as a full menu of massages, facials, scrubs, wraps, couples retreats, and salon services.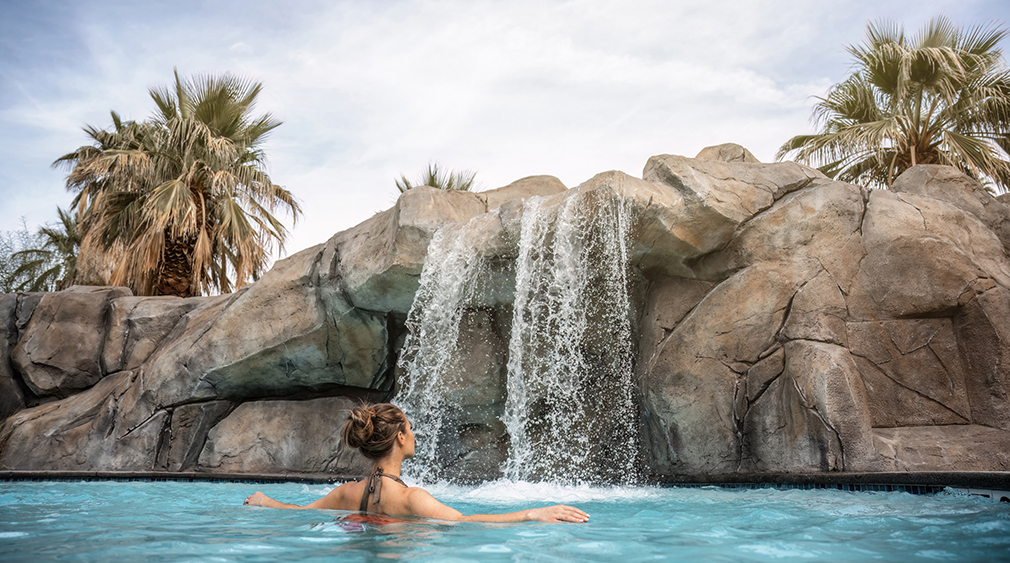 Waldorf Astoria Beverly Hills offers new wellness and recovery cabanas on the rooftop pool level of the hotel. The private spaces hold an infrared sauna and an ice-cold plunge bath. A supervised wellness coach guides you from the hot to cold for 30-minute sessions, followed by a range of other treatment options from to compression boots to virtual reality meditation.