After over a year of restrictions on daily activities in California, the flood gates are opening on June 15th and the Golden State will safely open to the masses. So where are you headed first? San Francisco, LA and San Diego are obvious choices and Disneyland is the top summer time destination for pent-up families. How about putting the top down and cruising up the Historic Highway 1 Discovery Route – the 100-mile stretch between Santa Barbara and Big Sur on California's Central Coast? Here are a few smaller towns along the way with new hotels and from wildlife to wineries. Welcome back, we missed you!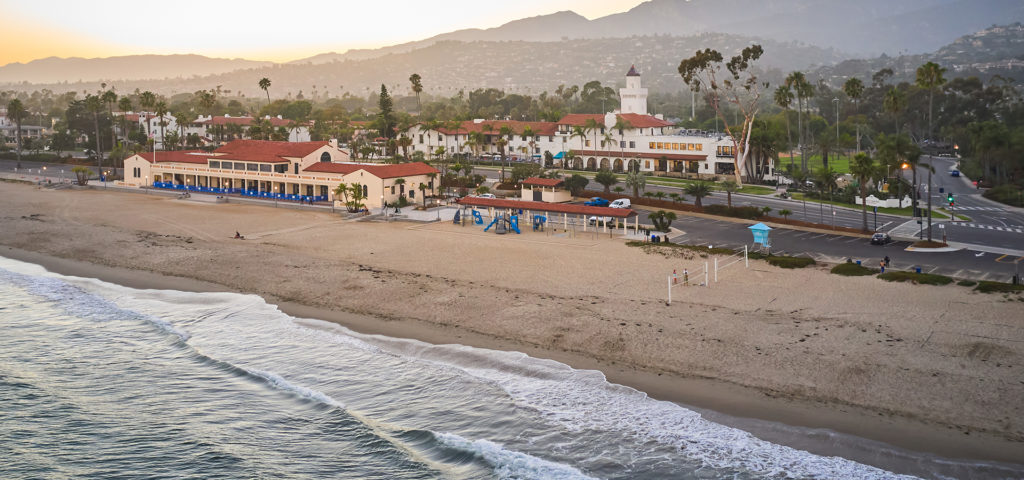 Scenic Santa Barbara
New to the shoreline is the updated Mar Monte Hotel, part of The Unbound Collection by Hyatt. The draw here is the proximity to the surf and sand plus the Santa Barbara Zoo is right around the corner – literally walking or bike riding distance. There is also a Southern Italian destination restaurant on the grounds, Costa Kitchen & Bar with Executive Chef Nathan Lingle at the helm. Don't miss a tasting menu heavy on seafood or for a light bite packed with a punch, the artichoke in a Pinot Grigio-Calabrian chili broth.
If you want to wander the cafes, shops and museums of State Street, stay at the Palihouse in the Presidio District. You might know the brand from their eclectic boutique properties by Avi Brosh from Silver Lake to San Francisco. In this case, it's a Spanish Colonial gem with a daytime garden courtyard for sipping local IPA's or signature cocktails and rosé wine.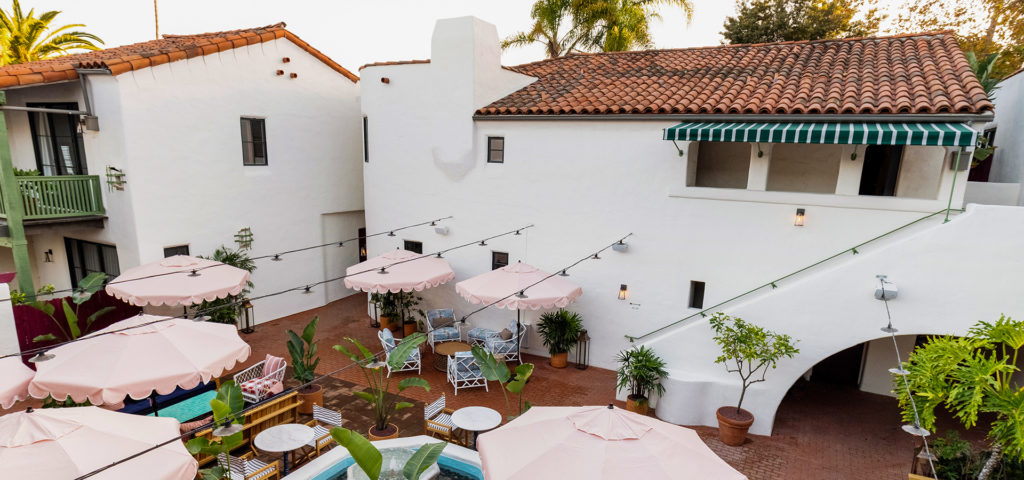 Segway to SLO
You are already weaving through San Luis Obispo Country so might as well stop in the main town of SLO. The big news lately at newly opened Hotel Cerro in the heart of downtown, has just opened a new spa and will be starting a guest chef series at SLO Brasserie with Vartan Abgaryan from Los Angeles who helmed the notable kitchens at Cliff's Edge, 71Above and Yours Truly to name a few.
Chef Vartan will utilize fresh, regional produce and seafood of the Central Coast and the hotel's onsite edible garden for his multi-cultural menu combining ingredients from Mexico, Asia, and Europe. Expect small plates of Hamachi crudo, octopus with potatoes, mussels in coconut Poblano broth, carrots Za'atar with tahini and avocado hummus with a peanut yuzu and grilled flatbread.
When you're ready to venture out for a tipple, there are plenty of wineries nearby in Paso Robles and the Edna Valley such as Tablas Creek, Justin and DAOU but have you ever had a wine pouring from a vintage airstream? Malene is a cool new experience that will be just as memorable as the grapes.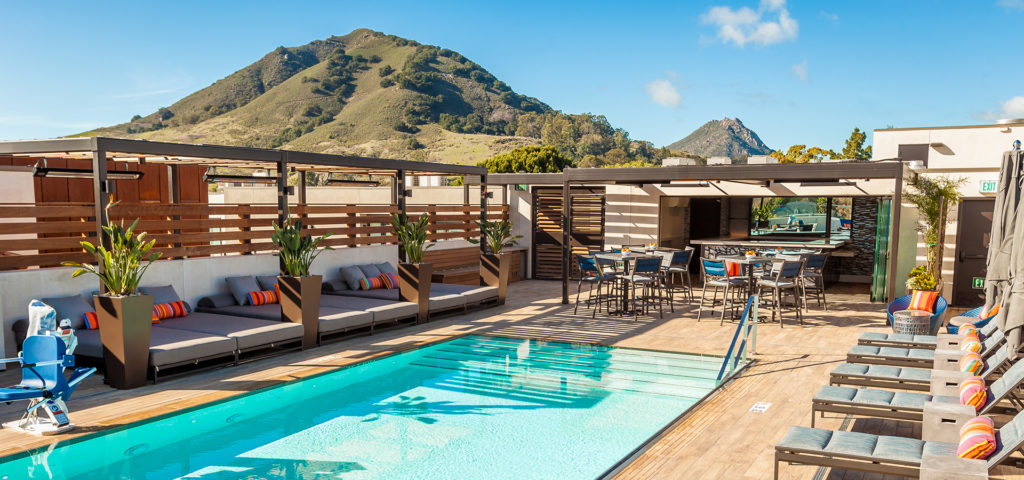 Calming Cambria
This quiet little seaside town is the place to stop and hop on a Clydesdale horse for trail ride in the pine forest overlooking the ocean at Covell's Clydesdales. If you'd rather be in the water, kayak out to the historic lighthouse which is only accessible by water or hunt for moonstones along the shore in Cambrai. Increasingly more popular is forest bathing along the bluffs at Fiscalini Preserve which offers new guided nature walks with meditation and yoga.
Just make sure to wind up staying in one of the 25 alabaster-hued modern rooms at White Water. This is the chicest, coastal hotel in the area with elements of Scandinavian designs mixed with art by Block Shop Textiles.
If you work up an appetite, you can arrange to play with goats (not to be confused with goat yoga) followed by a cheese tasting at Stepladder Creamery, have breakfast at The Hidden Kitchen or lunch in the garden at Robin's.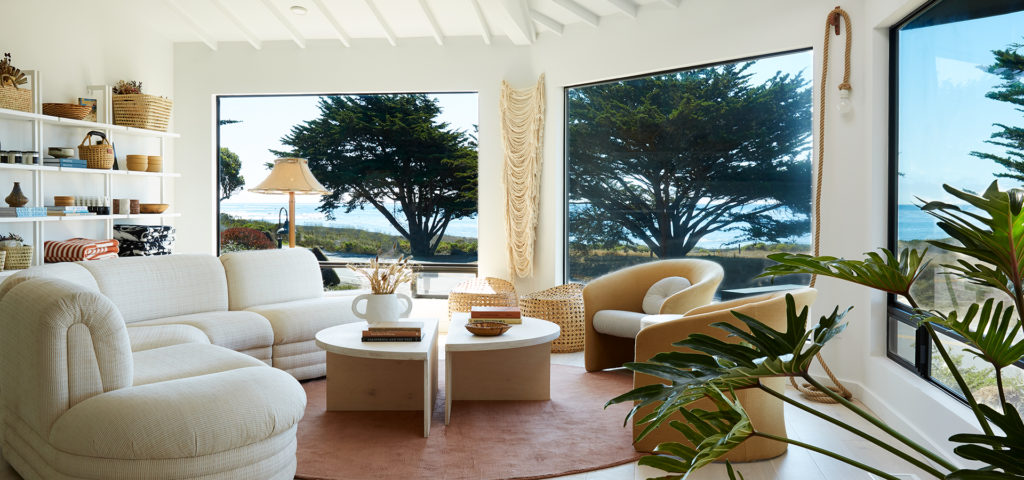 Cayucos by the Sea
You have probably heard of the surrounding areas of San Simeon and Morrow Bay but Cayucos is a town in its own right with a pier and miles of uncrowded beaches. With plenty of places for a pick-me-up snack – from chowder to brown butter cookies and coffee shops, along with dozens of bed-and-breakfast style inns, this tiny town makes a perfect stop on the way up or down the coast. And, if you have a hankering for a foraging excursion, Marley Family Seaweeds – Wildcrafted Seaweeds from the California central coast has a new adventure to try. Don't worry, it's edible.
Bold New Big Sur
One of the most popular spots along this stretch of Highway 1, the Post Ranch Inn has stunning views from the cliffs over-looking the Pacific, and it has launched a 6 Pillars of Healthy Living™ Program. The curriculum was developed by a physician and focuses on healthy eating, active living, restorative sleep, stress reduction, connection, passion and purpose. These include access to various virtual and outdoor experiences from meditation classes to sleep instruction.
As long as you are up this way, be sure to pay a visit to Bernardus Lodge in Carmel Valley. Chef Cal Stamenov has crafted a new plant-based menu at Lucia that includes everything from beverages to burgers. With 9.7 million people now fully immersed in a plant-based diet, chef Cal is harvesting beets, chard, asparagus and fresh fava from the Lodge's two-acre organic garden to debut the new Colors of the Season menu this summer. The purple cauliflower soup looks delicious and it will do your body and the environment some good.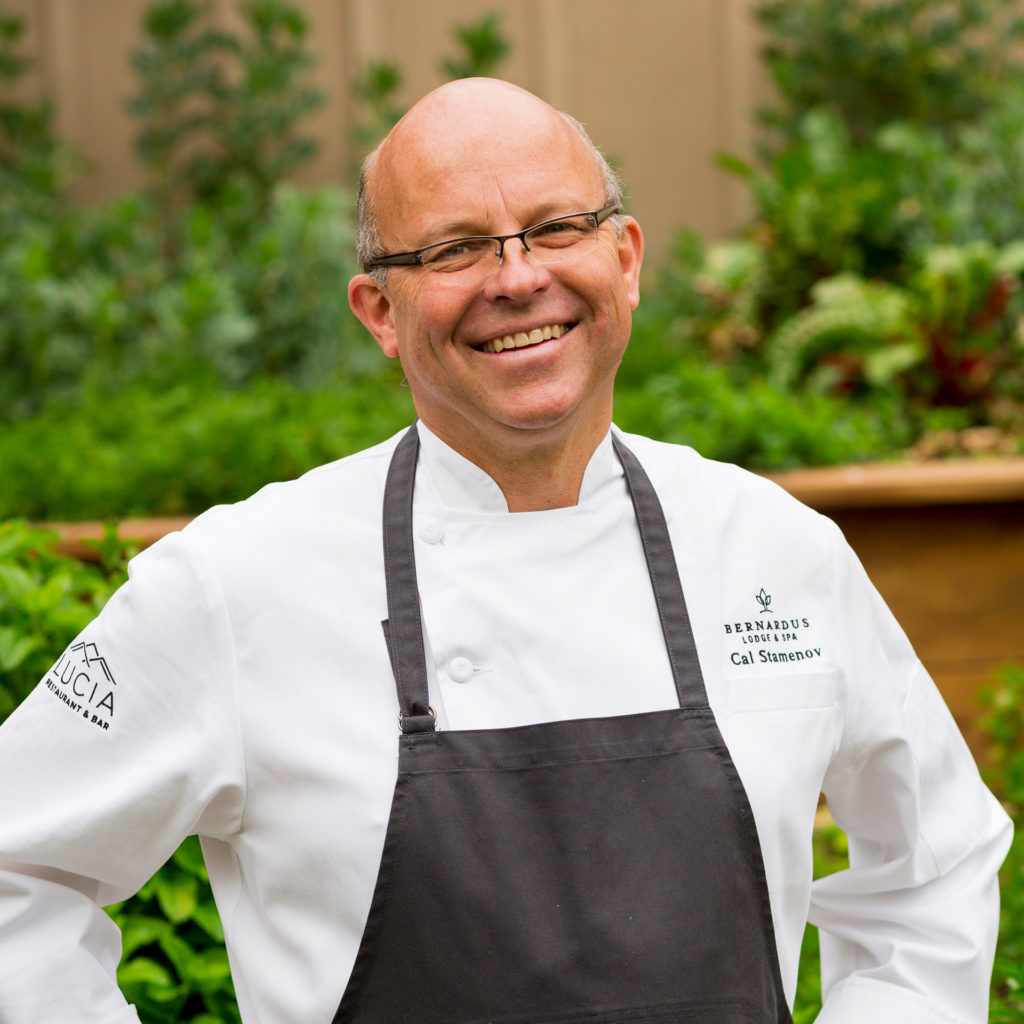 Old Favorites and Something New
Don't forget Hearst Castle in San Simeon and the grazing zebras, the Piedras Blancas elephant seal rookery, or wine tasting with an ocean-view Hearst Ranch Winery in San Simeon and be on the lookout for whales.
Relax in the Natural Mineral Springs at Avila Beach, then head to the Edna Valley wine region for apple picking and olive oil tasting or go wine and oyster tasting on a kayak. Visit a Luffa Farm in Nipomo, yes, those staple sponges at your local day-spa actually grow on vines.
There are over 13 state parks to explore along with Montana de Oro known for its sand dunes, mountain peaks and hiking trails.
Experience a new luxury farm stay in Los Osos/Baywood. The Bee's Knees is a 4-acre property where guests can pick their own veggies and fruit. The owner will also arrange for fresh fish to brought in from a local fish market or have a local chef prepare dinner.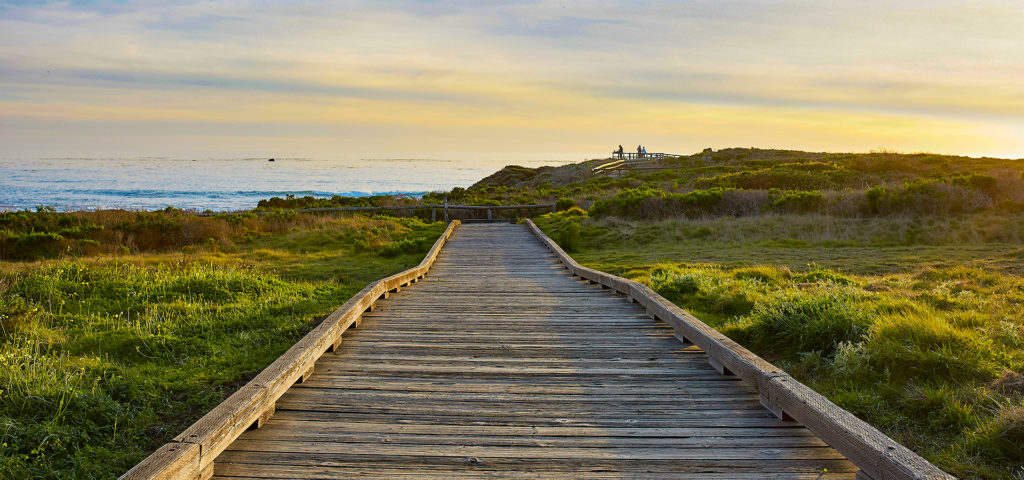 Giving Back Along the Way
If you want to take your road trip a step further, Stewardship Travel for Good are activities that provide visitors with a new way to enjoy a sustain stay in the region. Here's a map of all the places along the Route where you can connect with nature, history, and local experts. Have fun!