If you're looking for a motivational workout, are obsessed with travel but still feel most comfortable sweating it out at home or in your hotel room, this could be the perfect fitness mix for you.
As the world's first subscription-based, full-body fitness service for virtual reality, Supernatural provides users with expertly coached daily workouts, detailed fitness tracking, an expansive catalog of music and a chance to exercise in the world's most beautiful locations from your hotel or living room.
The program was designed for Oculus Quest and pairs with your smartphone. The Within app is the leading independent distribution platform of premium narrative VR content.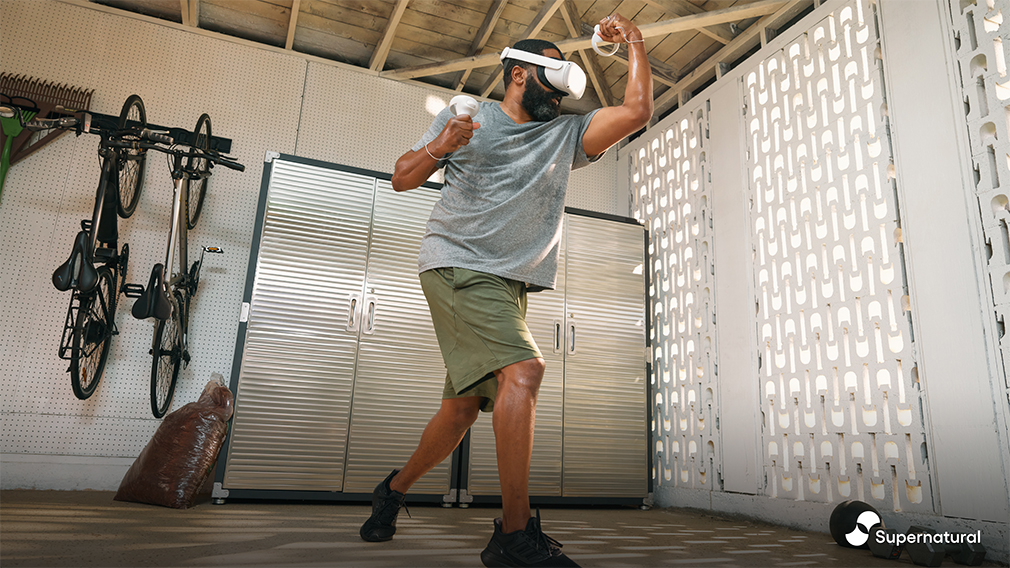 All you need is an Oculus Quest headset and a membership to Supernatural to start working out in virtual reality. Daily on-demand workouts are personalized "rhythm maps," designed by choreographers and coached by top fitness trainers. Supernatural's head of fitness Leanne Pedante, as well coaches Raneir Pollard and Dr. Anotonio Harrison (AKA Coach Doc, AKA Wanda Sykes' favorite SN coach) are all on board
We built Supernatural to solve a problem we had," says Within co-founder and CEO, Chris Milk. "Exercise requires long-term commitment to see benefits, but for many offers very little short-term enjoyment. Virtual reality allows us to make home exercise fundamentally fun and something you actually look forward to doing. It's similar to playing a sport you love, but that sport is from the future, and it fits in your bedroom."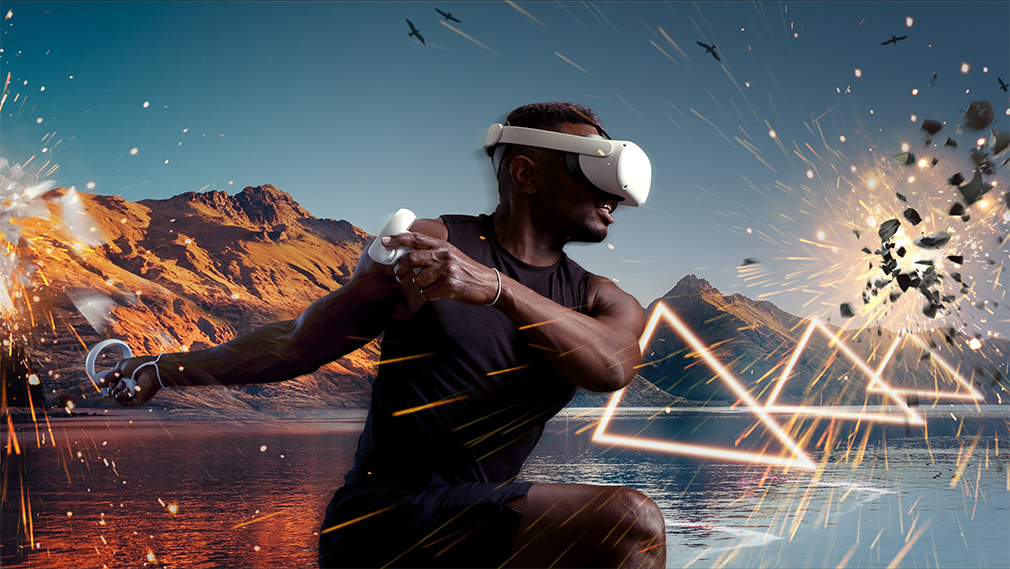 Launched during the pandemic, Supernatural uses the power of virtual reality to sweep members away to the world's most beautiful destinations—think Iceland, Ethiopia, the Scottish Highlands, Grand Cayman Islands, even the Moon—for heart pumping cardio, newly added boxing, stretching and guided meditations, all set to a catalog music you know and love, right from the comfort of home or anywhere you are calling home these days.
There is an incredible selection of music with SN, thanks in part, to co-founder, Chris Milk's many years spent as a music video director. Before becoming one of VR's most prolific and profound creators he was directing music videos for artists like Kanye West, U2, Modest Mouse, Pharrel, Johnny Cash, Arcade Fire and many others. He had also built interactive art experiences, across multiple mediums, including VR, that have been showcased at film festivals and museums across the world.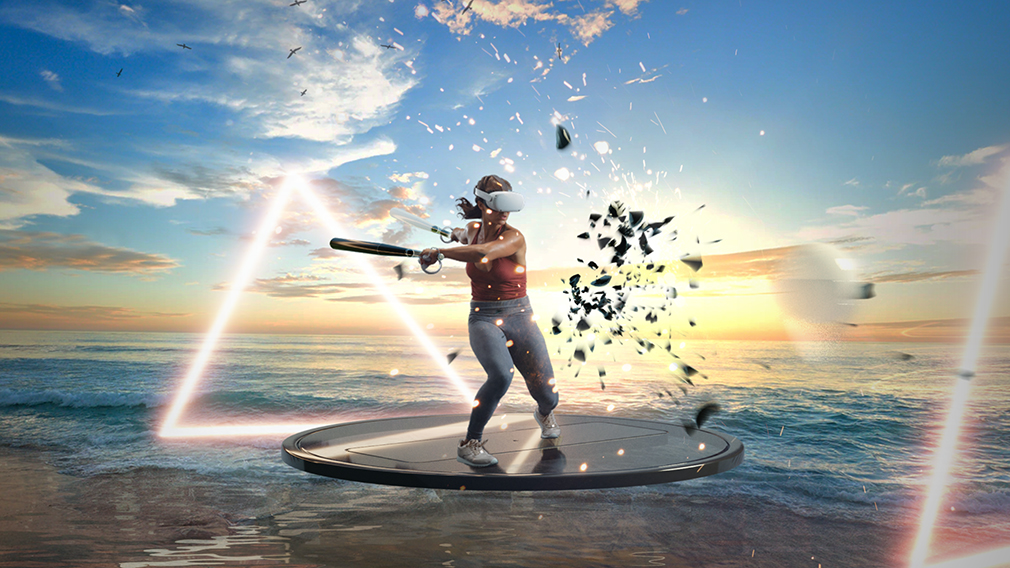 "Supernatural Boxing and Kickboxing is an incredible workout that recruits new muscle groups and focuses the mind," said co-founder and CEO Chris Milk. "It continues our quest at Supernatural to find new ways to reimagine exercise as something to look forward to, and change as many lives as possible in the process."
Workouts are led by expert fitness coaches and some incredible guest coaches too. Just this year, they launched their first celebrity coach, superstar comedian and actress, Tiffany Haddish, who was an active member in the community and fell in love with the workouts. Now she leads classes and motivates others with boxing, cardio, full-body stretching and meditation with backdrops filmed in Spain, Portugal, the Maldives, China, Bolivia and Mongolia.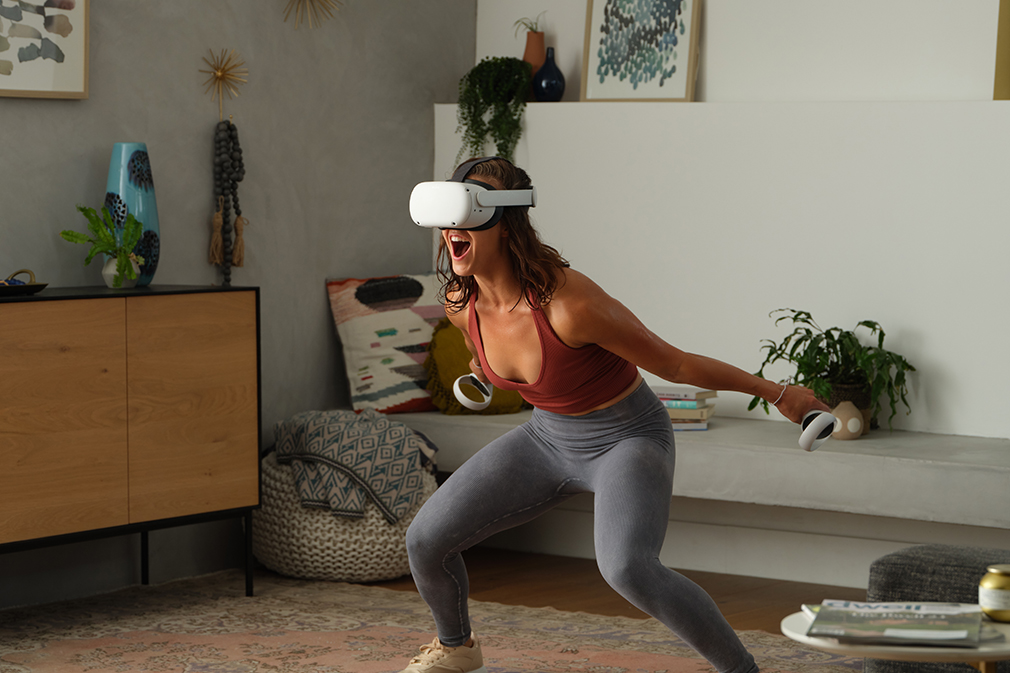 But, before the group announced Haddish, they spent a year secretly training the incredible plus-size member-turned athlete, Chesney Mariani who is now a coach and inspiring others with her life-changing journey. VR fitness in the Metaverse is changing lives IRL around the world– and it sure beats running in place while watching "Judge Judy" or that old exercise bike with the same view.
Subscriptions to Supernatural cost $18.99 a month, or $179 a year.