OUT OF OFFICE SPOTLIGHTS PIONEERS WHO HAVE DECIDED TO PURSUE THEIR PASSIONS BEYOND THE TYPICAL 9-TO-5 JOB.
We last heard from the owner and CEO of Champaca Journeys, John Leupold, when he was leading tours to the island of Socotra in Yemen to view the otherworldly dragon blood trees.
Leupold has been passionate about travel since he was a summer exchange student in Peru during high school. Today, his company also specializes in guided, cultural tours to Cambodia, Laos, Ethiopia, Namibia, Oman and Peru.
With Bhutan reopening this month to travelers, Leupold has been focused on this small and fascinating country located in Asia, on the southern slopes of the Eastern Himalayas. It was actually a 2007 trip to Bhutan that changed his life. Leupold was so struck with the beauty of Bhutan, its wonderful people and the unique feel of the country, that he founded Champaca Journeys.
We decided to find out from him why we should visit, when to go and what not to do on your trip.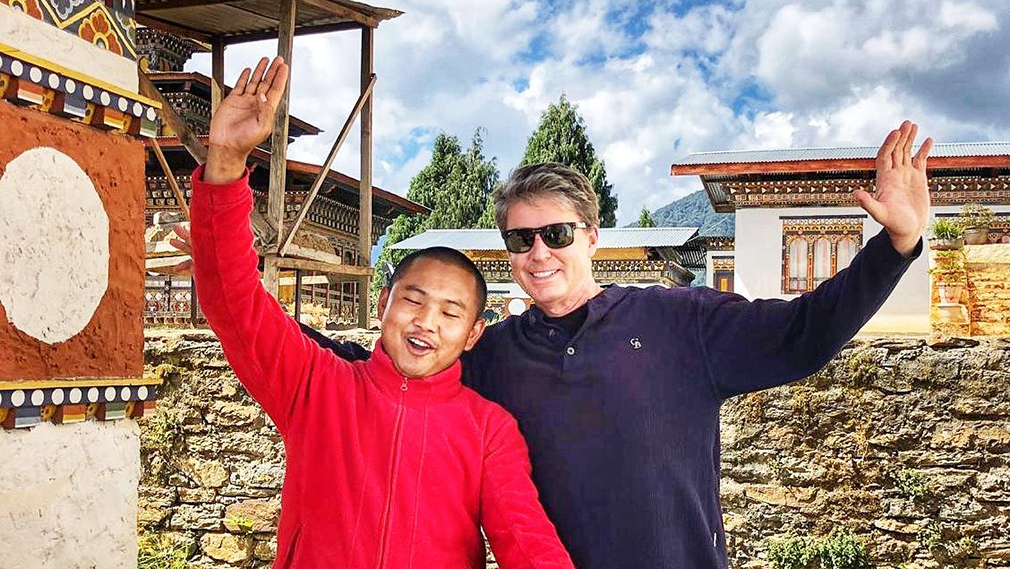 Tell us why you are excited about Bhutan opening up this September to travelers?
Bhutan was one of the first countries to close its borders at the start of the pandemic, and is now one of the last to reopen. While potential visitors might find this frustrating, it speaks to the seriousness with which the Bhutanese addressed the pandemic. Bhutan is aware that it is a small country with fewer resources than many other nations and just how devastating an unchecked spread of Covid could have been.
The entire country mobilized to halt the spread of Covid-19. His Majesty, King Jigme Khesar Namgyel Wangchuck spent most of the past 2.5 years traveling tirelessly around the Kingdom to spread awareness of Covid, urging everyone to take adequate measures to protect themselves. Prime Minister Dr. Lotay Tshering is a medical doctor and urged citizens to do the same, he spent weeks living in his office and not going home, working around the clock. The other ministers and the monk body also urged people to take covid seriously. And the country lobbied to get the vaccine early.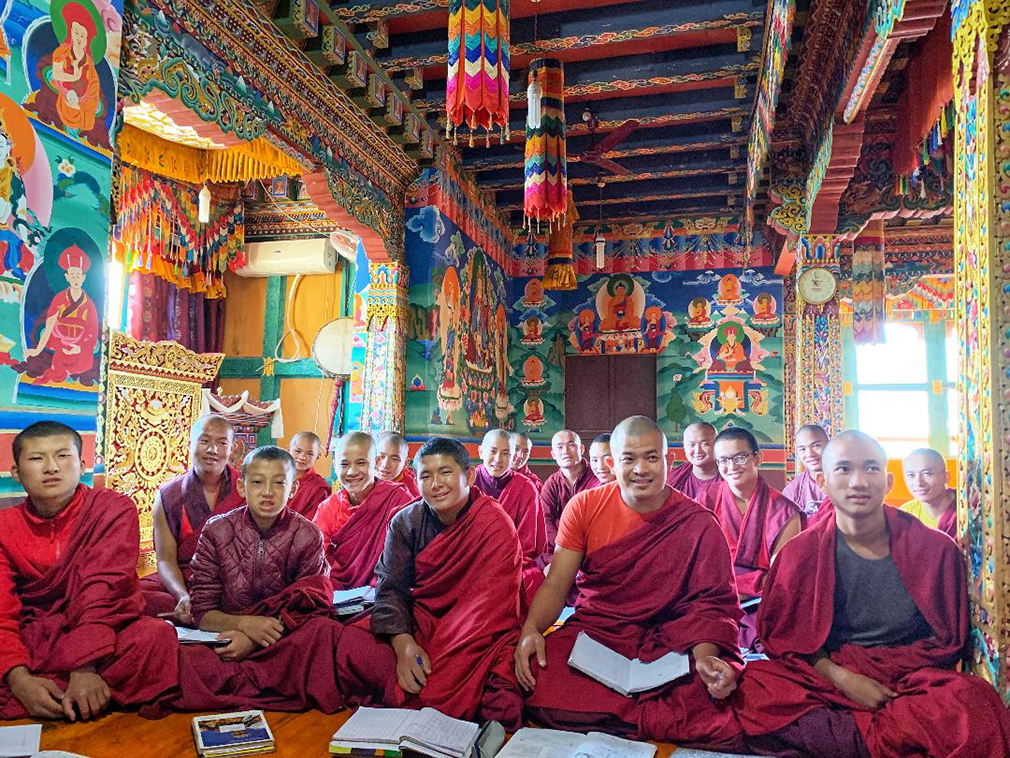 As a result, Bhutan was one of the earliest countries to be fully vaccinated, and there was no pushback from anyone, neither the pandemic nor vaccines were politicized in Bhutan, and the loss of lives was statistically lower than anywhere else. This did come at an enormous cost to the economy as tourism plays a significant role, and most involved in this sector were without work and income. Considering all this, it does not surprise me that Bhutan has delayed its reopening until authorities were satisfied that neither Bhutanese nor foreign visitors would be at risk when the country reopens, September 23rd of this year, and visitors will have to show proof of vaccination.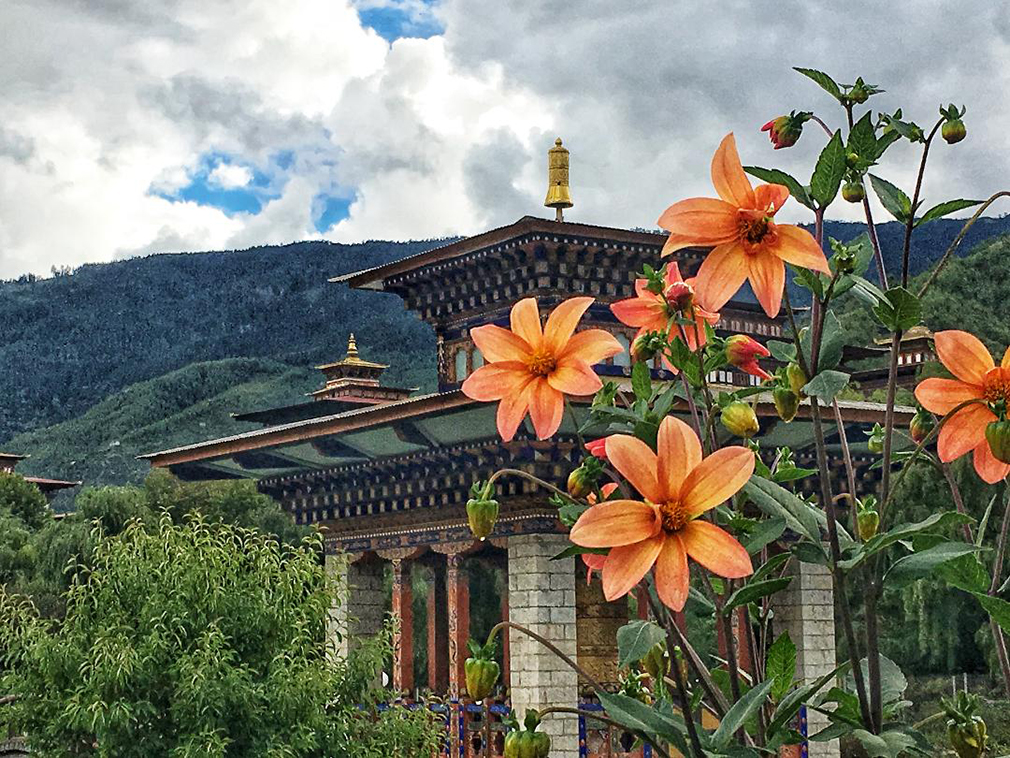 What are some of the reasons why people should visit now?
I've been in Bhutan since June, and this is the first time in all my 18 years of visiting that I've experienced Bhutan without tourists. While Bhutan is never crowded with visitors, as the number of visitors has been kept low via a stated policy of 'high end, low impact tourism,' it is both unique and fascinating to be in Bhutan with no visitors. I think that it will take some months or maybe years before the numbers of visitors rebounds to pre-pandemic levels, but I'm finding the stories of my local friends, as to how they managed during the pandemic to be interesting and inspirational. Visit soon and too will likely hear Bhutanese recount how they navigated the pandemic and managed to maintain their optimism and sense of humor during this trying episode. I am a bit biased when I say a visit to Bhutan is one of the most eye-opening and memorable experiences the visitor can have, but I find my subjective feeling is bolstered by the reactions of the many who have accompanied me to Bhutan over the years, who tell me if it was not the best trip they ever took, it was certainly one of the best. But this fall will be an exceptional time to visit as it is not expected that many will arrive in the months following September 23, hence the opportunity to see Bhutan when there are few other visitors to the Kingdom.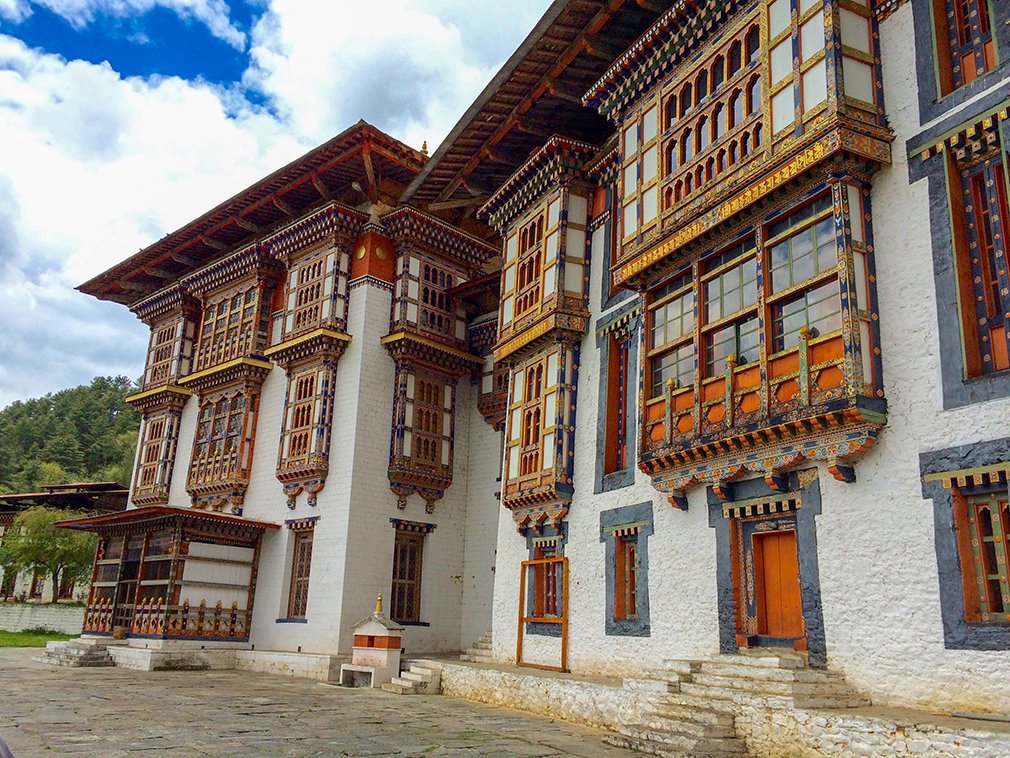 What can visitors expect from one of your tours?
Potential visitors should realize that tourism in Bhutan is different from elsewhere. There is no independent travel as is the case in most of the world. Visitors adhere to a pre-arranged and pre-paid itinerary. All have a guide and driver and visit Bhutan in the company of these trained and informed Bhutanese. My trips are small group cultural tours, with a maximum of 10 participants. We typically visit 4, sometimes 5 areas in a span of 12-15 days. We see all the significant sites in each area, the Dzongs, which are ancient, fortified monasteries, impressive and massive buildings constructed over 400 years ago, and many smaller and more intimate monasteries where I have many monk friends who welcome and entertain my guests. Expect to take beautiful hikes into pristine forests and fields, that pass through tiny traditional villages where the inhabitants come out to greet visitors.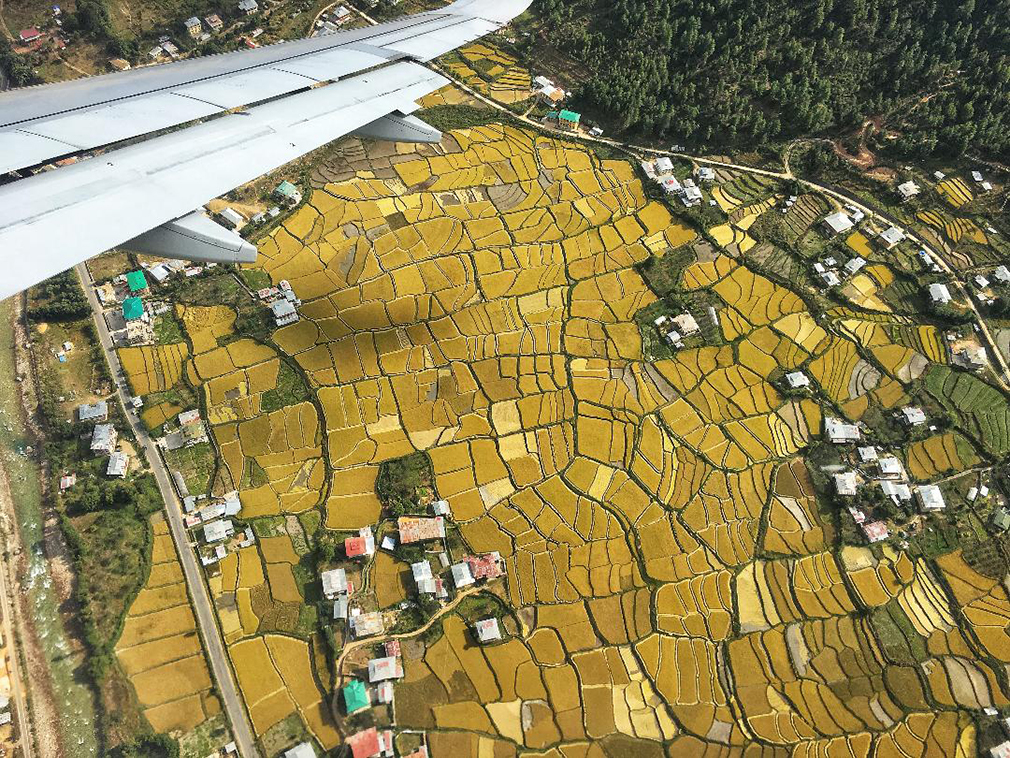 The capital of Thimphu has only 90,000 inhabitants and many tours opt for minimal time here, but it's the Big Apple of Bhutan with a vibrant life, museums, cafes, restaurants, and music clubs that are just remarkable, much more fun and chill than anyone ever imagines. My good friend and business partner is the famed Karma Wangchuk, founder of the Instagram page Bhutan Street Fashion, he is a cultural and fashion blogger and we co-lead all tours together. Karma is full of personality, charisma, knowledge, and passion for his country. The journeys we curate involve meetings with many fascinating Bhutanese, involved in admirable endeavors for their country, and we meet these people in their homes and studios. We arrange visits with our many friends, organize parties and cultural events, and take our guests to see and experience things the average visitor never gets to see. For example, in Trongsa where Karma's family lives, his mother and aunts prepare a picnic for us outside the Trongsa Dzong, and we are joined by our monk friends and more friends for the most amazing afternoon, where great food, good conversation, all in a most dramatic setting make for a memorable experience. Our Tuesday evening cocktail parties in Thimphu are part of the trip, another event with live music, fascinating and friendly people and of course plenty of food and drink. While we can organize a visit for one or 2 people, we find our small groups preferable as we can then organize all these various events and visits that would not be feasible for individuals or couples.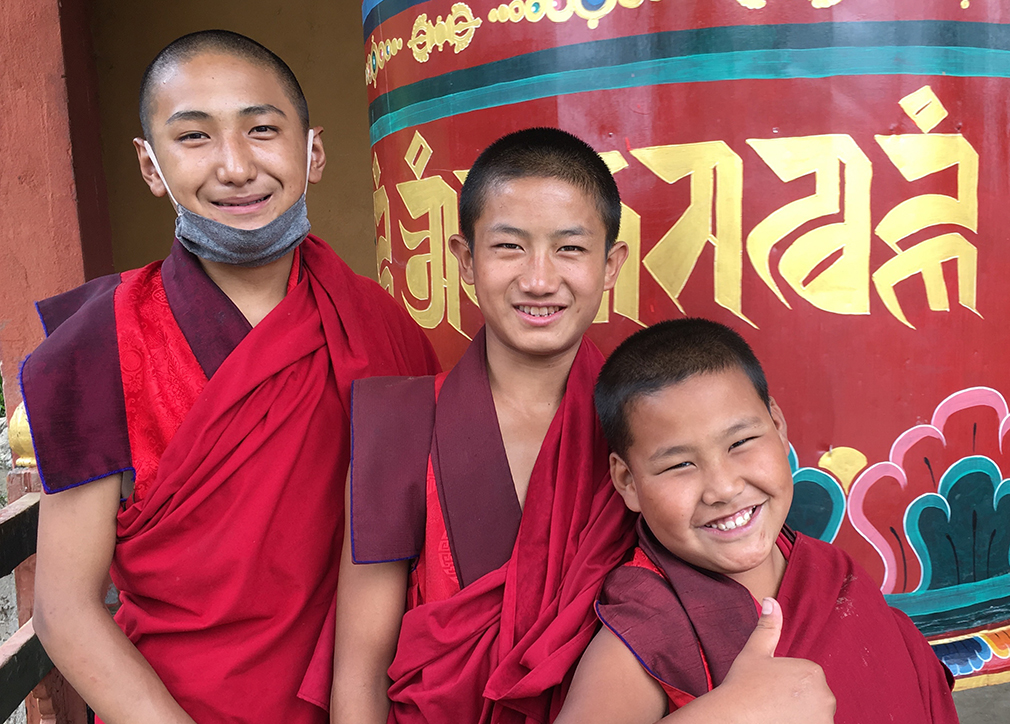 How can we plan ahead for a trip of this cultural magnitude?
Despite the perception that Bhutan is far off the beaten path, travel here is surprisingly easy. We obtain your visa (required for all visitors) and we've curated itineraries where our guests need not do much in the way of planning and research, though we are flexible and always inquire before trips if anyone has any special interests, as we are pretty good at indulging. For example, a couple of dentists on one trip wanted to meet a local dentist, so we met Bhutan's foremost dentist who talked with us for over an hour, and the non-dentists on trip found the encounter as interesting as the dentists. The climate is pleasant year- round and while spring and fall are the ideal times for a visit, summer and winter are also pleasant, so no extreme sort of clothing is required.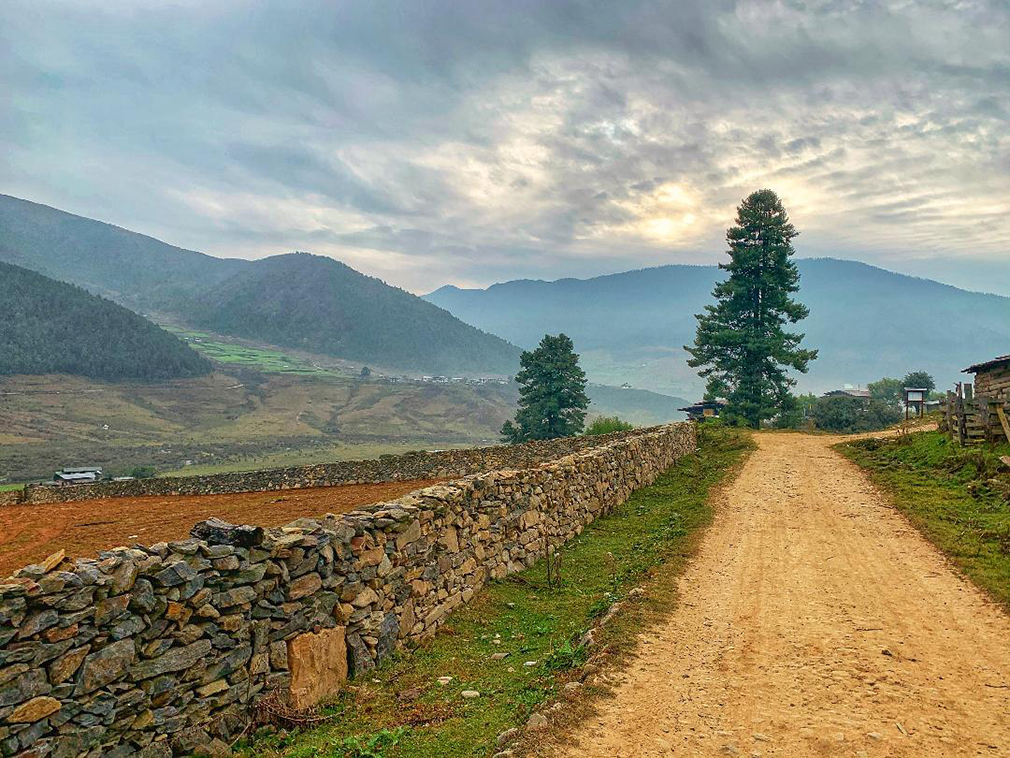 Aside from proof of covid vaccine, no other immunizations are required nor recommended, and malaria is not a concern. Participants need to be in reasonable shape as the trip involves some hikes, one could sit these out (we find another activity) but one sees much of the beauty of Bhutan on these hikes. The culmination is a hike of 3-4 hours to the iconic and holy Tiger's Nest Monastery, built in 1692 and appears to be glued to the barest concavity on the face of a cliff. Many are concerned about altitude, the airport in Paro is at 7300 feet, the altitude of Thimphu is similar, and the other places we visit are at lower-altitude, apart from a short visit to the Phobjikha Valley at 9500 feet. A not so well-known fact is that the language of education is English, and spoken by all, which makes communication with people easy.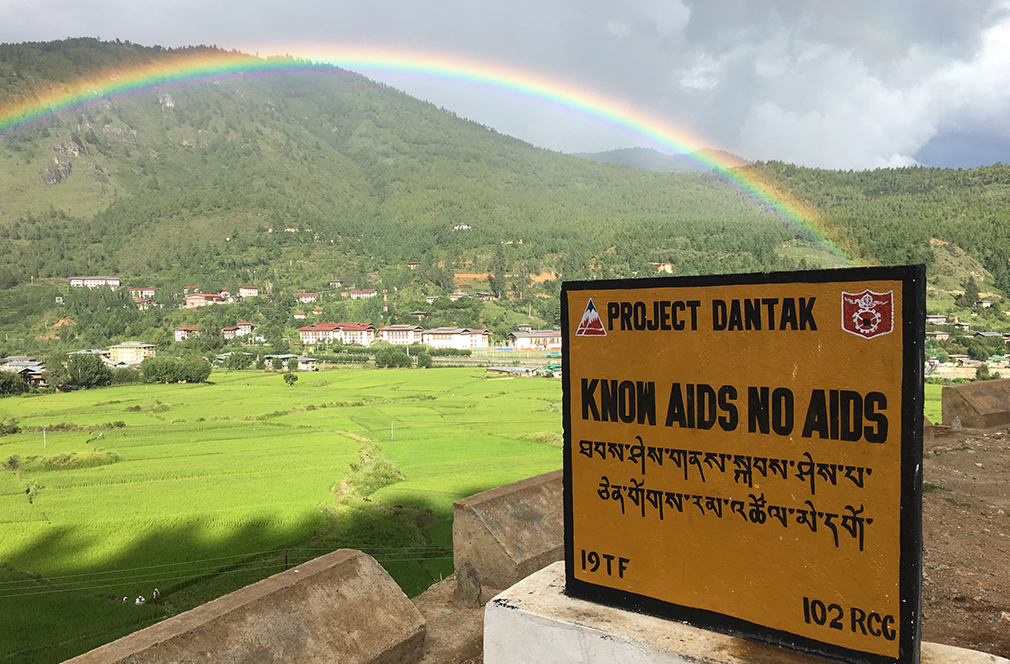 Any tips on what not to do when traveling to this region?
Good question, as in many countries there are mistakes that the well-intentioned visitor might make if they are unfamiliar with cultural mores. Bhutanese however are very relaxed, and visitors need not worry about making blunders. I suggest visitors sample the spices and condiments gingerly, they can be very spicy. Do not bargain in shops, it's not part of Bhutanese culture and locals find it offensive when visitors attempt this, if making many purchases, inquire if a discount is possible (it often is offered before you even ask). Lastly, remember to tip your guide and driver. Guides should receive $10 USD per day from each visitor and the driver $5USD per day from each participant. And bring your sense of adventure.