OUT OF OFFICE SPOTLIGHTS PIONEERS WHO HAVE DECIDED TO PURSUE THEIR PASSIONS BEYOND THE TYPICAL 9-TO-5 JOB.
Current summer airport chaos or otherwise—flying private is a whole different experience than flying commercial. Planet 9 is a private aviation charter company based in California and servicing New York, Miami, and London.
Celebrating its fifth year in business, the company provides premier inflight services, enhanced security, and safety measures, plus a range of advanced fleets that includes models from Falcon, Bombardier, and Gulfstream.
Hilary Clark, Planet 9's director of inflight services takes us behind the scenes to share what it takes to be a cabin service representative (or flight attendant) on the airline. Plus: After 13 years in the industry, it's safe to say Clark knows a thing or two about what must-have products to take on board. Here, she shares her top travel packing tips and in-flight essentials.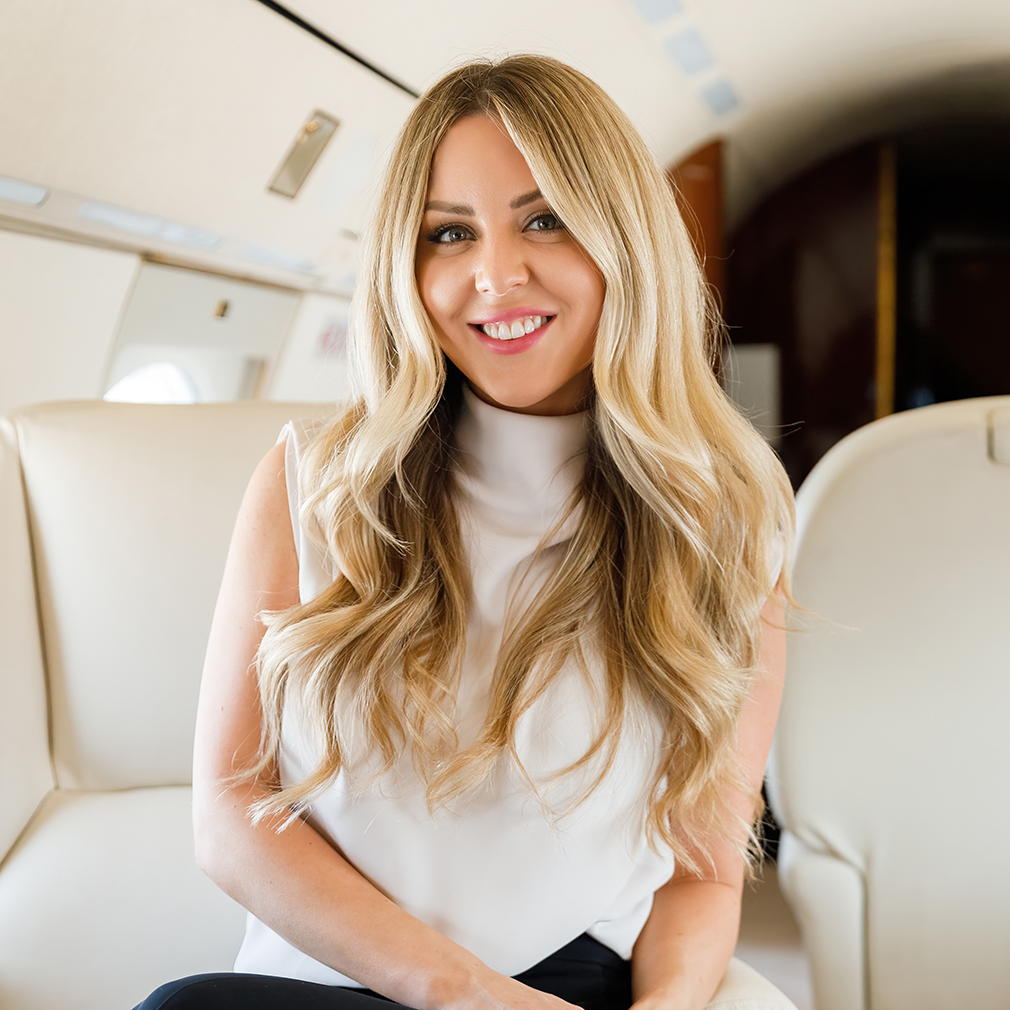 What kind of training is involved?
At Planet 9, all in-flight service representatives require two to three years of flying experience. All flight attendants must go through two to three days of safety training through Aircare FACTS, a comprehensive emergency procedures training; first-aid certification; and, specific to Planet 9 (the only private aviation company to provide this type of program), three days of culinary training through the Culinary Institute of America.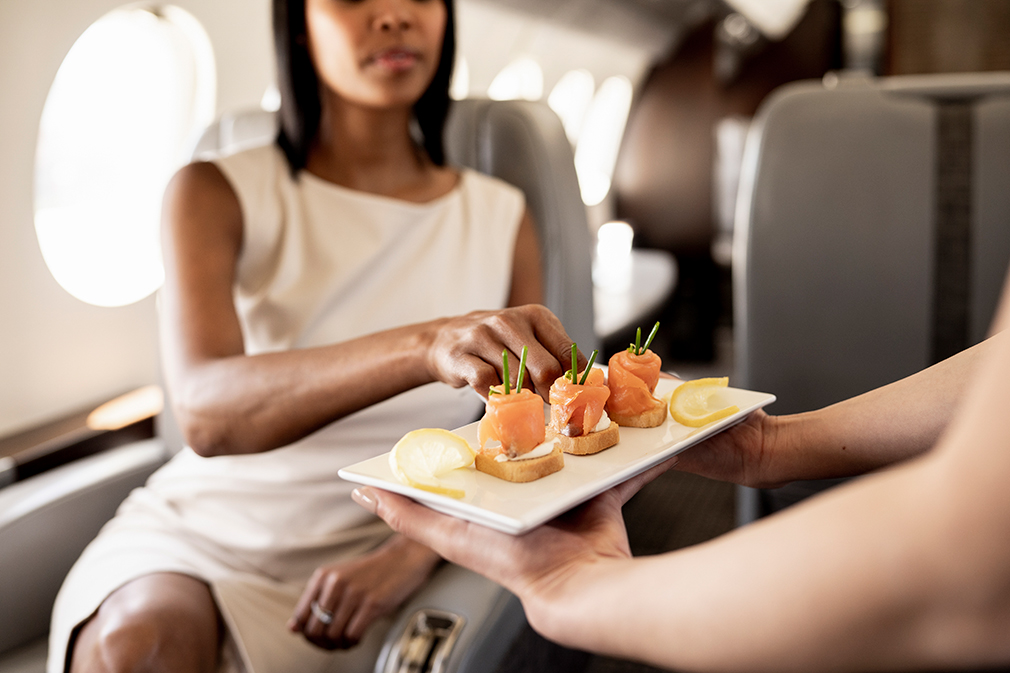 What are the hours like?
The flight attendants work a rotating schedule of 16 days on and 14 days off. Since flight assignments are determined by what the sales team sells, assignments vary. Adhering to the rules and regulations set by the FAA, flight attendants at Planet 9 follow the same laws administered to pilots.
What types of skills are helpful for the job?
Since schedules are not set the same way a commercial flight might be, it is important to be flexible and prepared for any type of flight assignment. Other helpful skills include high attention to detail, the ability to multitask, adaptability, a can-do attitude, and—though not required—previous service and culinary experiences are useful.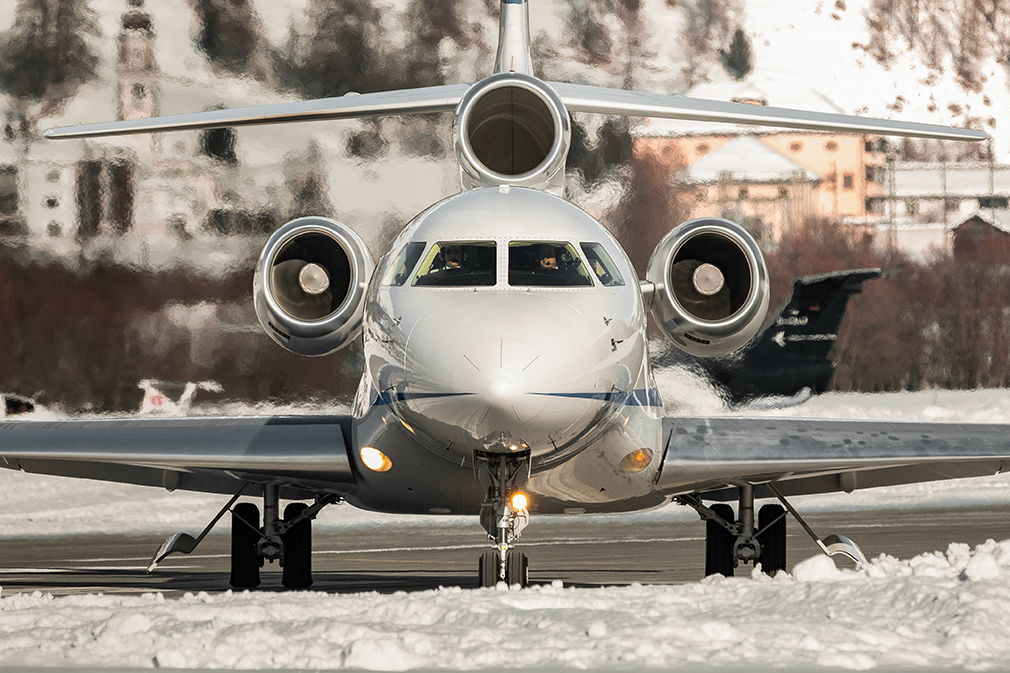 How is working on a private jet different from a commercial airline?
The main difference is the amount of discretion that goes into each charter. Private flight attendants must be sophisticated, resourceful, and take a refined approach to customer service. They must have high attention to everything, from how a menu is constructed to fit a customer's specific needs, to how a towel is folded, or even to ensuring there are no smudges on the windows or fingerprints on buckles. The expectations of the customer are at a higher level compared to those on a commercial flight.
What are the benefits of being a flight attendant?
Traveling the world and meeting really interesting people. The ability to learn about different cultures and cuisines. Every flight is different. The work is not mundane. Each day is a new adventure.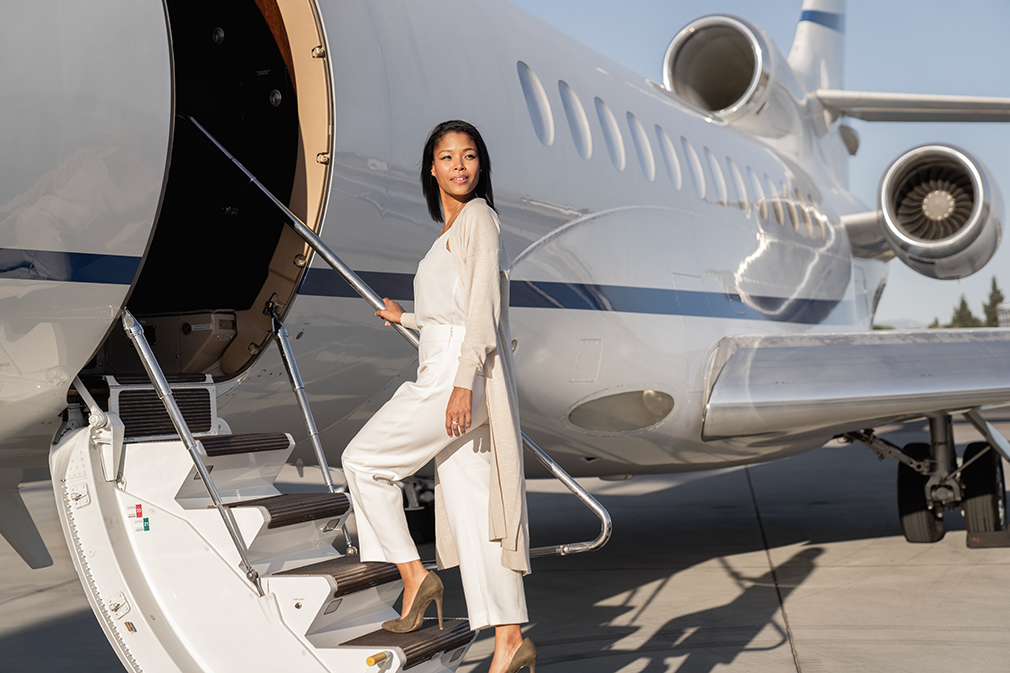 What is the best way to break into the industry?
Do the research and invest in safety training that is recognized by the industry (most operators require Aircare FACTS or flight safety training). Prospective flight attendants should set social media to private or make sure that the content they are sharing represents them in a professional light. Since discretion is key, I would encourage flight attendants to refrain from posting anything that could show public followers where they are traveling, such as posting flight tail numbers. These types of positions are rarely given. They are earned.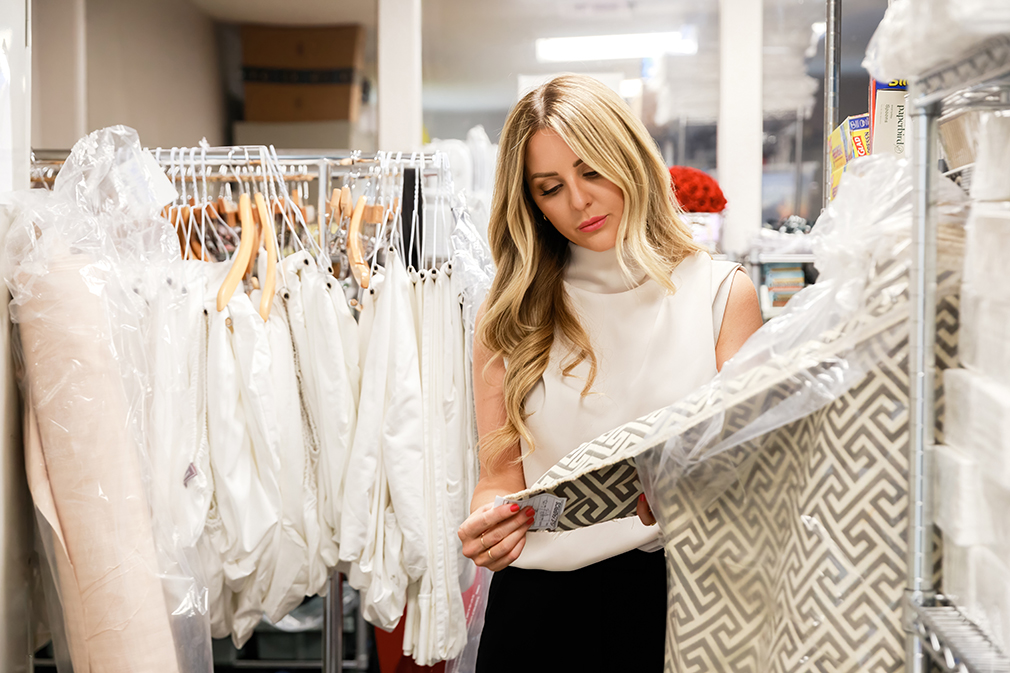 Can you share your best packing tips?
-Pack as light as you can. When you are traveling, a carry-on bag is a must. Avoid the dreaded lost luggage.
-Pack versatile essentials. I always shop in neutral colors so that all of my clothes work together.
-Ditch the vacuum seal bags and don't roll your clothes. Instead, set your suitcase upright and fold/stack items. You can fit way more.
-Use your shoes for storage. Socks fit perfectly inside! I also use my shoes to store small things like jewelry or medication.
What are a few items that you can't travel without?