As more and more travelers seek authentic experiences in the great outdoors, Peru has become a top destination for open-air adventures, especially river rafting. Whether you are looking for thrills or a gentler ride, the country offers many rivers to raft on both sides of the Andes, including waters suitable for beginners, families with children, and experienced, expert rafters. Most trips include camping and cookouts on the riverbank and some feature a night or two in a cozy lodge.
Here are seven regions of the country, along with highlights and skill level required, plus the best time to visit, where the rafting competes with the stunning scenery for memorable, and in some cases, white knuckle experiences.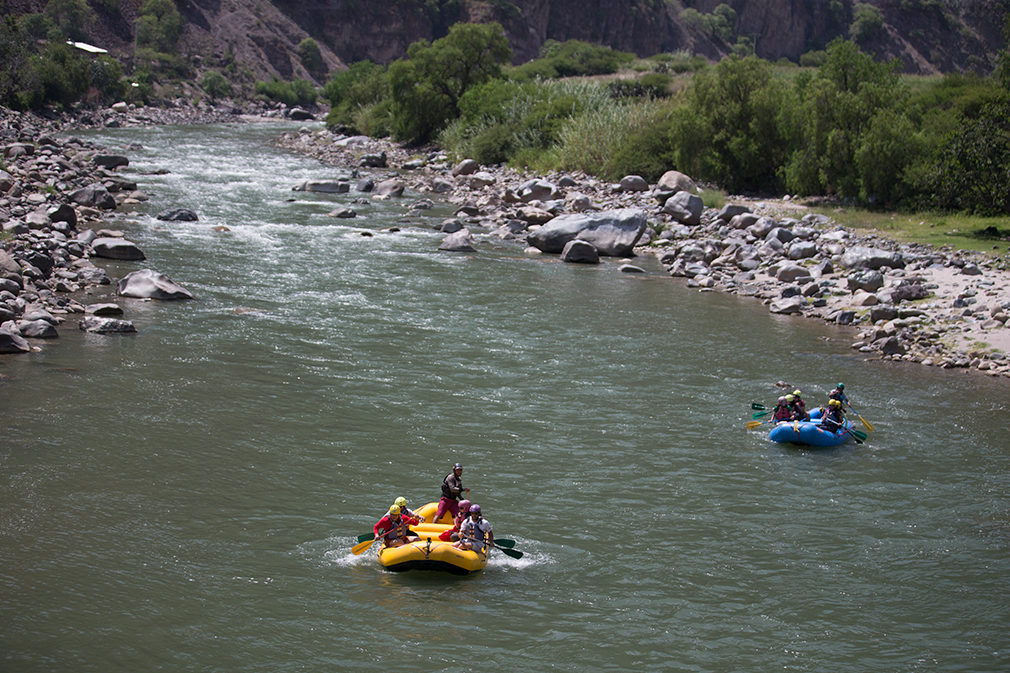 CUSCO
Apurimac and Urubamba Rivers
Head from the Incas' former capital of Cusco to the Apurimac and Urubamba rivers. The longest tributary of the Amazon and one of the 10 best rivers in the world for whitewater, the Apurimac River offers numerous short trips suitable for beginners and intermediates, ranging from one to six days. Most expeditions require a four to five-hour drive over the Andes from Cusco to the Apurimac region. But some trips such as an easy one-day adventure through the river's Black Canyon begin just southeast of Cusco and include pickup and drop-off at hotels. A bit more exciting for rafters 13 years and older with some experience, a two-day trip through the Apurimac's Granite Canyon delivers Class II and III waters as a warmup for Class V rapids named Gates of Purgatory and Last Laugh.
Best time: May and June.
For those short on time, Cusco puts you only 45 minutes from the Upper Urubamba River and an hour from the Sacred Valley. During the rainy season on this long stretch, the water level reaches its highest, hence there are more raftable segments appropriate for rafters with different skills. In the dry season, the Upper Urubamba remains tame, never wilder than Class III, and ideal for first timers. Short river trips start in the Sacred Valley, one from the former Inka town of Ollantaytambo, and any of these would make a good follow-up to a Machupicchu visit. On the Lower Urubamba, choose from one-, two-, and three-day river expeditions through rainforest with Class II, III, and IV rapids.
Best time: May to December.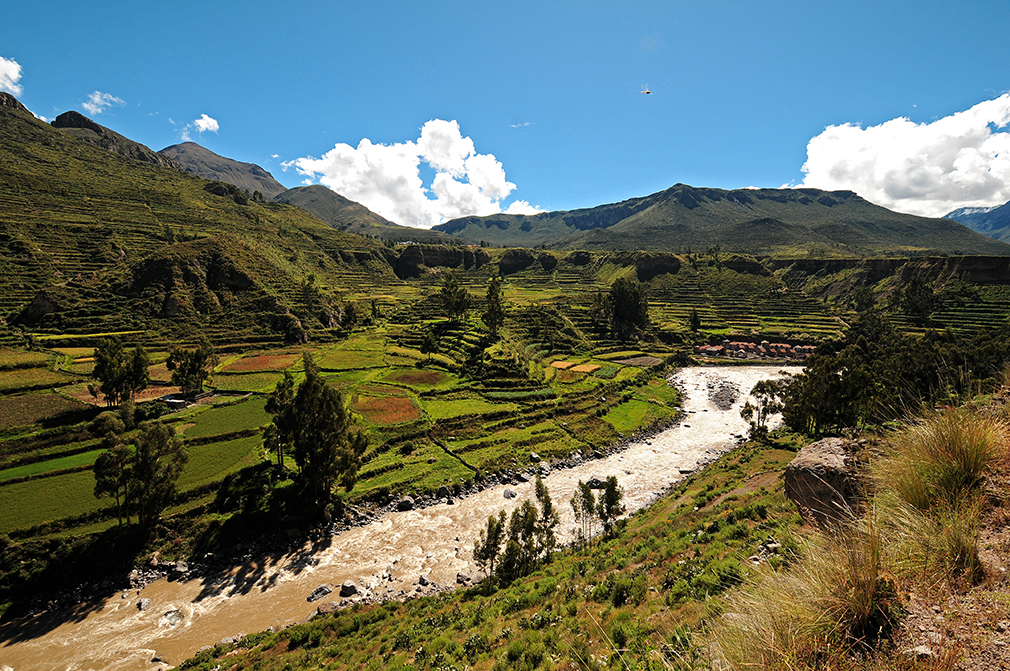 AREQUIPA
Cotahuasi, Colca, and Chili Rivers
The two deepest whitewater canyons in the world, Cotahuasi and Colca, draw the most serious rafters to the Arequipa region. On the Cotahuasi River, experienced rafters looking for the ultimate challenge will paddle 100 miles over five or six days with 50 miles of nonstop Class IV and V rapids through the world's deepest gorge. At 11,595 feet, Cotahuasi Canyon measures twice the depth of the Grand Canyon. Water is snowmelt, cold year-round, and the river runs progressively faster as the water level drops 60 feet deeper into the canyon every mile. The adventure begins with a full-day drive from Arequipa to the town of Cotahuasi. There is one raftable section that begins upstream from Cotahuasi and three start downriver.
Best time: From April to September when water level is lower and weather is better.
Some die-hards raft Cotahuasi and the Colca River, which tumbles through the world's second deepest gorge at 10,225 feet. Colca Canyon is one of the most spectacular canyons on Earth with thundering waterfalls pouring into the river and Andean condors gliding effortlessly on strong winds. Most expeditions take six days, recommended only for river experts and gutsy adventurers. Rafters face 100 miles of Class IV and V rapids after the river's confluence with the Mamacocha River where the volume of water doubles. But there's also a one-day trip with enough excitement for beginners and intermediate rafters on Class II and III rapids.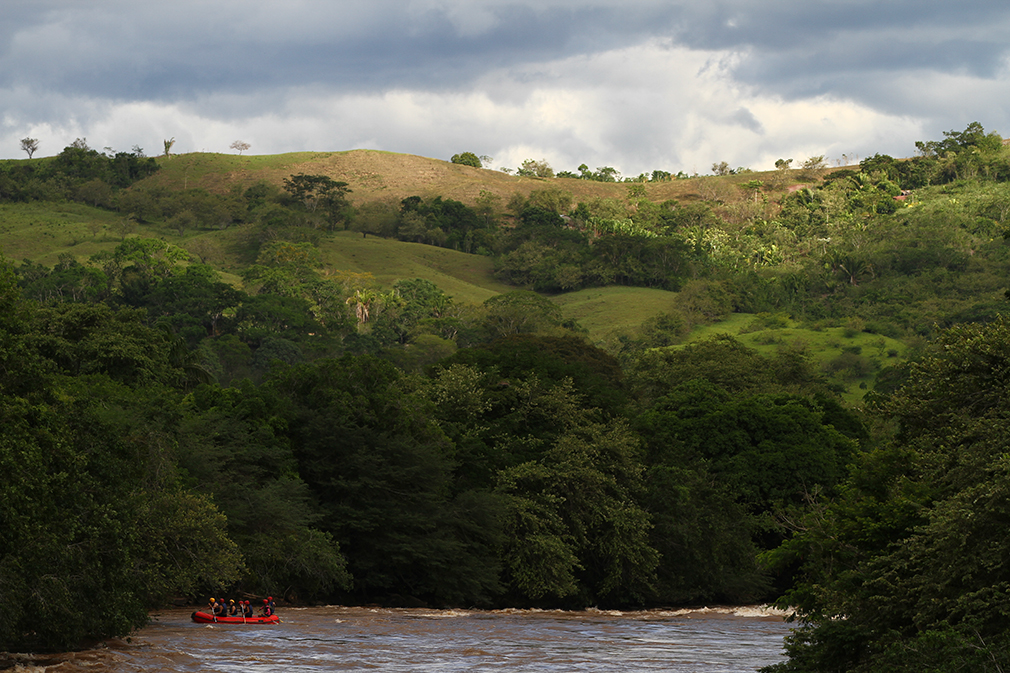 Best time: best weather and flow between March and December when the water level is highest; can be rafted year-round; condors most active between March and June.
With a starting point 20 minutes north of the historic center of Arequipa in the Chilina Valley, the Chili River is a great choice if you're short of time and your group includes beginners and/or intermediate rafters (minimum age 8). You'll paddle 4 miles of Class II and III rapids, plus one Class IV drop in less than an hour (or a bit longer between July and December), adding up to 3 hours total from pickup to drop-off at your hotel. But a single day on the river won't shortchange you on majesty and a sense of history. Stunning landscapes, pre-Inca terraces, and towering canyon walls make for impressive views, plus the river runs between two snowcapped volcanoes, El Misti and Chachani — both summits are just under 20,000 feet high.
Best time: Best weather and water, April to December.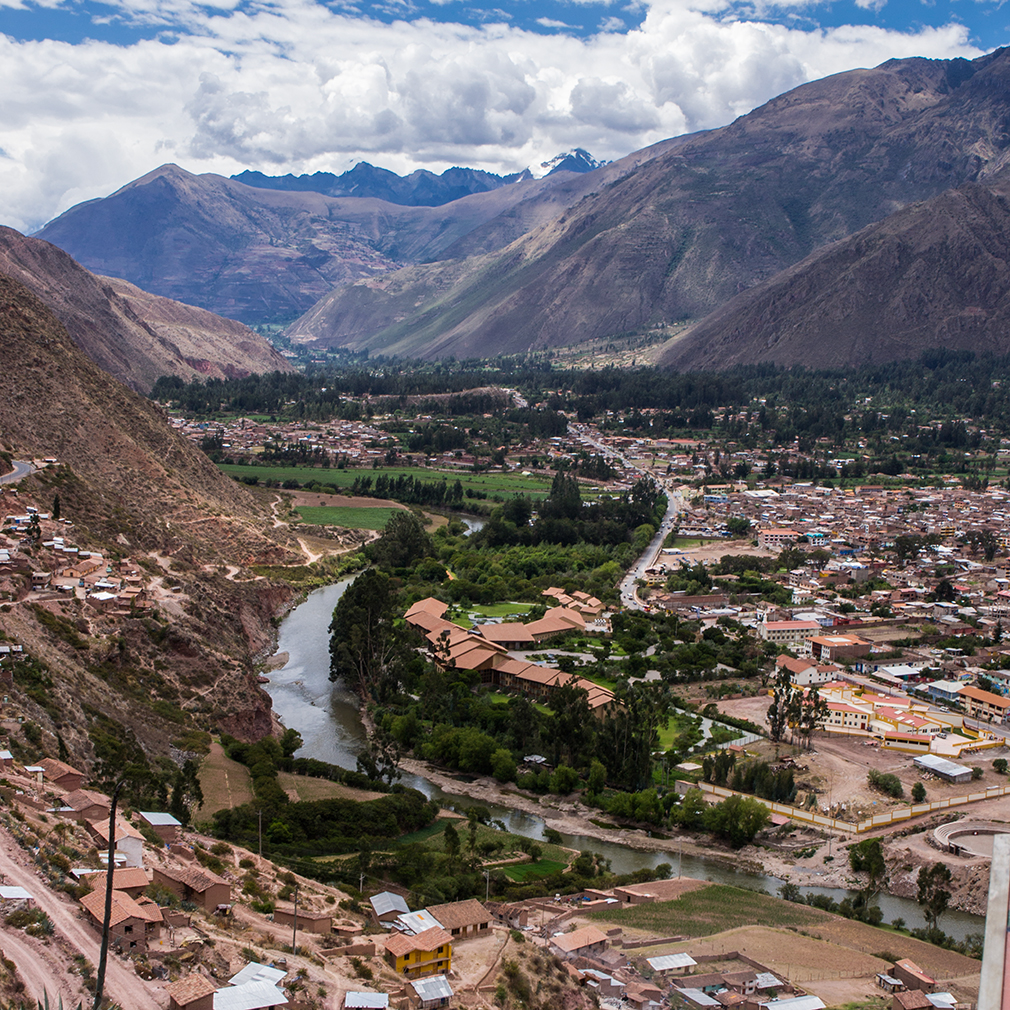 CHACHAPOYAS
Utcubamba River
Travel to Chachapoyas and meet your outfitter for a 45-minute drive to the entry point on the fast-flowing, sometimes turbulent Utcubamba River, which runs from the central Andes and flows north to the Amazon. Full- and half-day tours are offered on 7.5 miles of Class II and III rapids that don't require rafting experience, and on a rocky section that requires portage. While in Chachapoyas, make time for a side trip to Karajia (30 miles northwest) to see the life-sized sarcophagi that once held mummified remains of pre-Inca Chachapoya nobility and are perched on high cliffside ledges.
Best time: For weather and water, May.
TARAPOTO
Mayo River
For a smooth introduction to river rafting, consider the Mayo River near Tarapoto in northern Peru. Beginners and families with children 8 years and older will find their comfort zone with moderate and moderately difficult rapids and enjoy the chance at a few spots to jump off the raft with a life jacket on and free float in calm water for a while. The river runs through a beautiful valley that's a mix of high jungle and farmland. Fifteen minutes from the end, there's a beach where you can take a break, swing from a Tarzan-like rope, and make a big splash.
Best time: Class II and III Rapids year-round.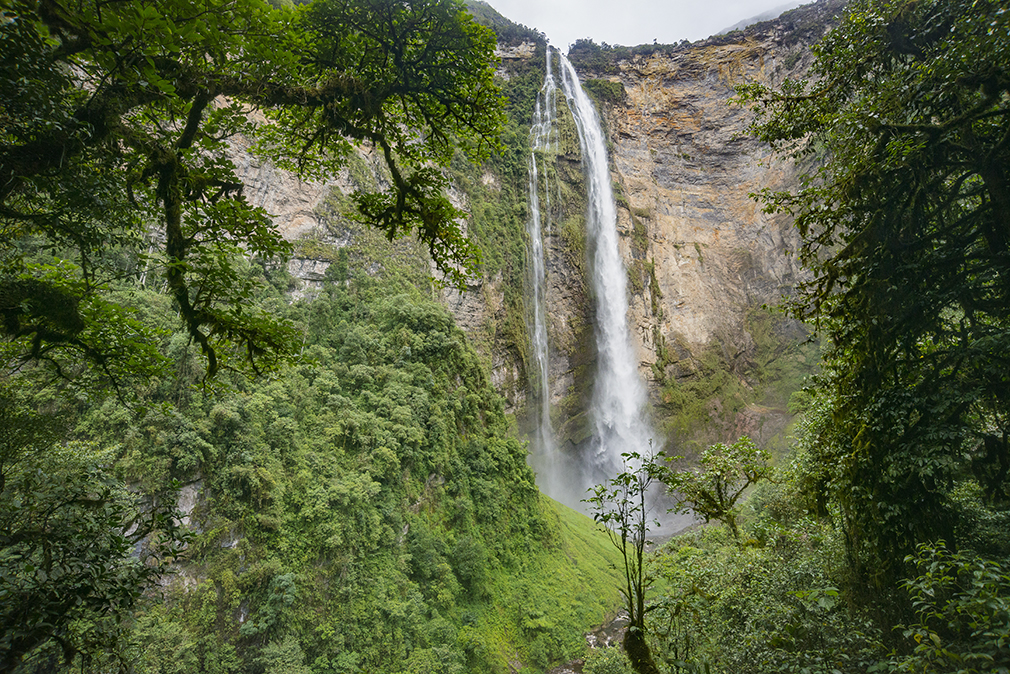 LUNAHUANA
Cañete River
Three hours from Lima and 2 hours from coastal Paracas, the small town of Lunahuana is the jumping-off point for rafting the Cañete River. Waters here are Class II, III, and IV, a good fit for anyone from beginners (children 8 and older) to advanced rafters, on different sections of the river depending on their experience. For experienced rafters and athletic beginners 18 years and older, the most exciting section on the Cañete is Lunahuana Paullo, a rocky stretch with Class III and IV rapids. During the rainy season, rapids reach Class IV and above, and draw experienced rafters from around the world.
Best time: Summer (December through March) when water level is highest due to rain in the Andes making its way downriver to sea level at the Pacific Ocean. April through November, rapids are calmer and just right for beginners, and trips are 2 hours or shorter.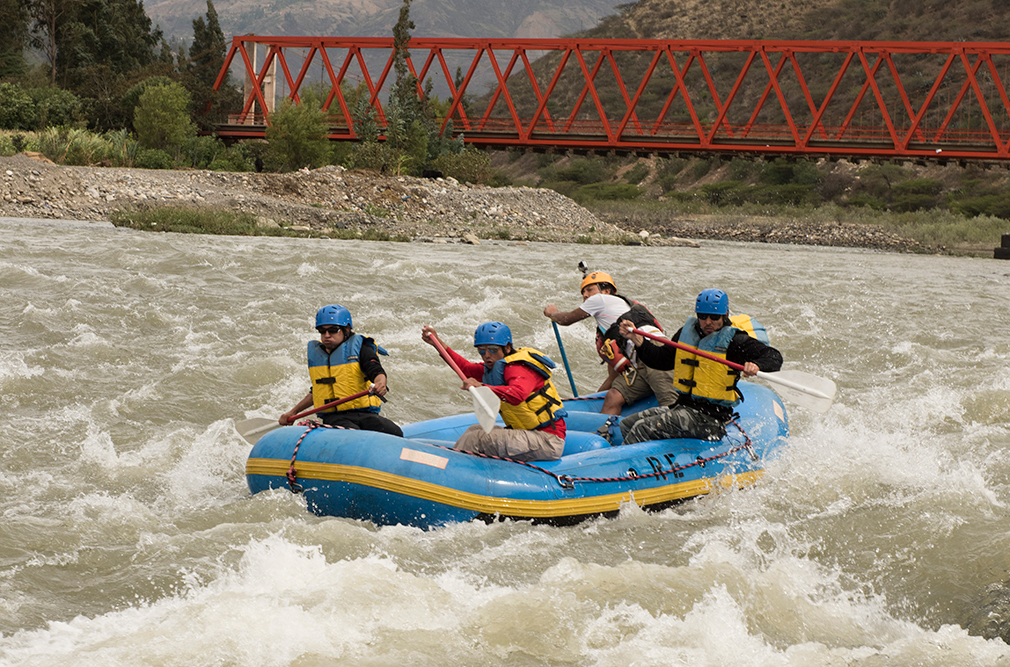 Getting There
To arrange transportation or tours, contact the official tourist information and assistance service at peru.travel/en/useful-data/iperu